My memories of
life in Barkur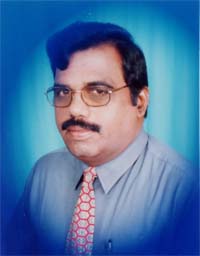 I was born in my mother's native place Thonse, near Kallianpur. But I spent most of my childhood in Barkur, happily. Actually, Barkur is my fatherís native place. I studied in Mary Knoll School up to 3rd standard, and my brother was studying in 5th standard then. Suddenly, my brother and I were transferred to the National Upper Primary School at Henehalli. (Locally this school was popularly known as Gudde Shaale). I was too small then to know the reason why we were pulled out from the current school and moved to another. But later on I came to know that some politics was involved in it. And perhaps some sort of school quota system, based on how near to the school the students lived. Whatever the reasons were, it wasnít easy to adjust to different school, to new teachers, and especially in making new friends. Such little episodes cannot be forgotten.
While we were going to Maryknoll School, we were living at Nalkudru. The plot we occupied belonged to "Abut Naikar". (Later I came know that his name was Albert DíSouza.) I used to call him Abut Mama. (Our mother tongue is Tulu). And his mother was my loving Ajji. (Grand mother). Even to this day I donít know her real name. She lives in my memory as my Ajji only. In those years, 1965, Abut Naikar family was quite popular and famous in Nalkudru as well as in the surrounding villages, having acres and acres of paddy fields, sugar cane plots, vegetables, and many other agricultural fields, pair of large Kirloskar pump sets and of course several workers. Having a pump set was considered prestige in those days. Not just one pair, but two pairs of water buffaloes he raised. These pairs of buffaloes were raised just to take part in "Kambala" (Buffalo Race), which was his passion. I donít remember too many details of Kambala, but I believe, on the day of Vandaar Kambala, Abut Naikar's plot used to get filled with hundreds of people. Band sets, several kinds of Dhol (Drum) and other instrumental musical groups from different Koraga community. I do still remember that was the day of festivity and merrymaking. There used to be small shops, selling watermelons, channa dal, ground nuts/pea nuts, and especially dark skinned spiny sweet potatoes, a must item to take home. These were delicious. Those days, only two pairs of buffalos used to participate in this Kambala from Barkur area. And these were from this single house, which indeed was a great big deal and prestigious. (Itís like having car races or horse races.) Only the rich could afford to raise such buffaloes exclusively for Kambala, and host such races.
We lived there for about two years. And then Papa purchased a new plot at Hanehalli and we moved to our new home. But, till today those lovely moments are still in my memory. (Sorry to say my Abut Mama has been strangely missing since last almost 25 years. I heard he is alive and is settled somewhere in Goa. Hope itís true, and I thank God for this.)
My Papa was the President of PJMC society in Barkur itself. From the Gudde Shaale we used to go home for lunch. We were getting 2 hours of lunch break. After my lunch, my duty was to carry the lunch box for papa to his office. Papaís office was located adjacent to the current Vikas Electricals. Before the Vikas Electricals opened, this shop (just the building not the business), was owned by Eddie Pais. For delivering lunch box to my father, I used to get two Anaas as tips from Papa. (I was the youngest and my Papa was very fond of me, and he loved all of us.) Two Anaas, was a lot of money in those days for me especially at that young age. I used to spend one Anaa to buy chocolates, and my favorite snack Ellu-Bella made from sesame seeds and jaggary from Marthappayya's shop which was near Kalchapra. I used to save the other Anaa for Igarji habba, Ther habba, Shedi habba and Haal habba, which are just a few of the country fairs or festivals celebrated and enjoyed in Barkur, even to this day. (Kalchapra: Itís a stone pendal, four strong tall stone pillars supporting a roof made up of stone slabs. Itís a beautiful structure using black stones, and it is a great historical monument located in the center/heart of Barkur). In those days, Marthappayyaís shop was the only one wholesale, retail, grocery, and grain shop in Barkur. I remember, at least one fully-over-loaded truck every day parked in front of the shop. There were very few motor vehicles driven on the roads of Barkur. Those were the hey days of bullock carts. All the goods to the Santhe (weekly market) were brought by bullock carts. This shop had to be demolished, to make room for the new road caused by the bridge on river Seetha. But still, Gopalkrishna, son of Marthappayya is continuing the same business successfully at their house just near Kalchapra.
Jagannatha's hotel was very popular in those days at Kalchapra. But I liked Dosa and Potato Bhaaji of Kamatís restaurant on Car Street. In this hotel the furniture was clean, well cleaned floors, tasty food, thus a neat hotel situated near Ganapathi temple. The Bhaaji was really delicious. I have never found such tasty Bhaaji anywhere else even to this day. The bakery business is still going on in that place. Whenever I visited Papaís office or the bank, I used to visit Kamatís restaurant to have a Dosa Bhaaji. There was just one Bank in the entire Barkur region that was Syndicate Bank, which was located near Santhe.
During summer vacation or at any other holiday period, we used to anxiously wait to go to Grannyís house in Thonse. We had to cross the river Seeta in two stages by small open boat (Dhoni). On the other side of river we used to catch the bus (Hanuman Company). This bus was available for only two trips per day, to go to Brahmavar, or Kallianpur, till next river.
I just cannot forget this famous spot: In front of the Gudde Shaale (just next to the present National College) there was a large ground locally called "Makkala Katte Gudde." School children used to play football on that ground. But strangely enough, people were not allowed to cross the ground during mid-noon, and elderly persons were never permitted to go near the ground at dark. There was a saying that, there were evil spirits, devils, or ghosts moving around during that time, who could persecute the humans. (This was a haunted place.) There were rumors that once a year Ďtheyí organized grand carnival in that ground to please the devil. However, according to me it must be the height of stupidity or ignorance at its pinnacle. The government has distributed several acres of that ground to poor families now each plot measuring 3 to 5 cents. Houses have been constructed and now many families are living in that area. Where have the devils gone? Where is the carnival of ghosts? In fact, there was nothing of that sort, but stories were made to frighten or control the people, I suppose. Even in this advanced 22nd century, some people from all religions are wrapped up with deep superstitious beliefs, in Barkur. This is really a pensive or a serious subject. And unfortunately, some persons self-claiming as necromancers (communicating with the dead) are taking advantage of the weakness of these unfortunate people. People should be aware of such malpractices, and attempts must be made to stay away from such nasty witchcrafts, or from the so called miracles workers, who nothing but cheat businesses and simple people by hypnotizing.
Of course, Barkur was a tiny town. But now we can see it's growing to be a big city. Now each and every daily necessity is available here. No need to jump to other cities like Udupi, Mangalore, or Kundapoor for shopping, as was done in the past.
About me, after 7th standard I left to Mumbai with my sister for further studies which completed over there. But I am pleased to let you all know, that I have returned and presently settled happily in Barkur with my family. Long live Barkur and our Barkurians.
From:
Vijay Suvarna, Barkur. (Qatar)
For a glimpse of the life at Barkur as remembered by Barkurians, check archives