American Dream Come True.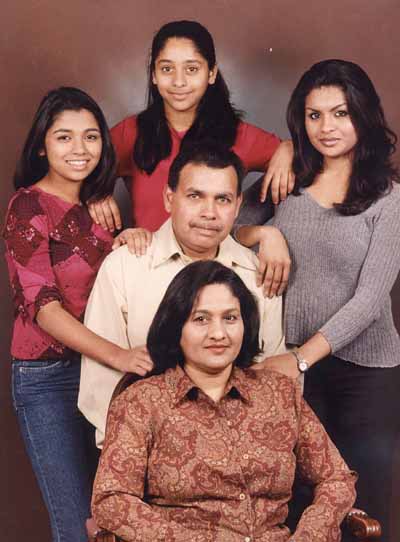 Many years ago, it was our dream to settle down in the USA. Such Dreams don't usually come true....... But we achieved the American Dream Came to this country in 1992 for the sole purpose of a better education for our children and a better future. In fact the family visited New York during earlier visits and were keen to immigrate here. The timing was right and this was the land of opportunities.
Fortunate are those who are family sponsored and arrive on Immigrant visa (Green Card). Those without it, have to struggle, find their own way, and such was our case too. We have had little or no help. Had a dream of becoming American Citizens, and this dream came true in 2001 but we don't forget our homeland, Barkur, in particular Padeshwar Kudru, Barkur, where my mother Margaret Martis of 88 years, resides there inspite the tough living conditions.
We had a dream of giving our children the best education they could achieve. The eldest daughter, Zalita, graduated from St.Peters College, NJ. Andrea in her 2nd year at Rutgers University, NJ. and Joleen in 9th grade looking to get her degree from well known Universities.We could not have dreamed for anything better. An American Dream come true!!!!!!
Love,
Martis Family, USA.
Joe Martis & Agnes Martis, 527 Grove street, Rahway, NJ 07065.
Children : Zalita Martis, Agnes Martis & Joleen Martis.