The movie "The Passion of the Christ" helps us to reflect on the mystery of human suffering.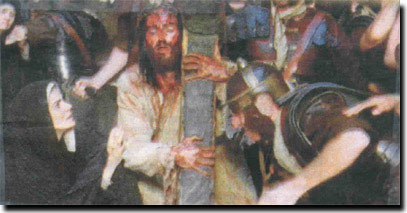 What a wonderful opportunity for us, especially Christians, to see the movie "The Passion of the Christ" during this holy season of Lent!
All who attended must have left the movie with different thoughts and feelings as a result of what they had seen. I too had an opportunity to see the movie and my thoughts and feelings centered on the mystery of human suffering.
One way or the other all of us go through some sort of suffering in our everyday life. For many of us it remains a mystery because we do not know the reason for our on-going sufferings. It may be the loss of a loved one, chronic or terminal illness, financial struggles, poverty, mental stress and the list goes on. None of us willingly come forward to embrace suffering in our life. We know, through our human experiences, that joy and sorrow are a part of our daily lives. Very often the main question coming to mind is: "when will there be an end to these sufferings?"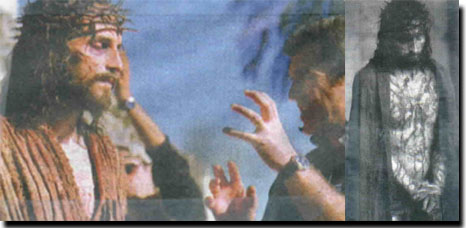 Every religion teaches us how to cope with human sufferings. Karl Marx called religion an opium because, according to him, it sought to comfort the suffering poor with the promise of a happy future in the next life. This "hope" helped the poor sufferer to bear their sufferings with resignation. People who find life hopeless seek hope in religious belief and ritual. Today we have many religious groups that promise immediate relief from suffering, by healing sessions or success through, prayer, pilgrimage and worship. Such Christian groups often quote the Old Testament, particularly the prophets, promising imminent protection and/or relief from suffering.
The Christian experience, however is much more complex. Once I was talking to a friend who was familiar with the happenings at the shrine of Our Lady of Lourdes in France. Thousands of pilgrims go there with various physical and other ailments. Few are cured, sometimes miraculously, but not everyone. Those not cured leave with a renewed strength to cope with their sufferings having attained an inner peace, confidence and hope. This must also be true of other religious places of pilgrimage. A similar experience can be seen in the life of Jesus. Jesus traveled around Palestine healing the sick and helping to ease their pain and suffering. He knew that one day he would have to go through much pain and suffering that would ultimately lead to his death. He spoke openly about this with his disciples (Matthew 16:21-22).
The author and director of the movie "The Passion of the Christ", Mel Gibson, shows us the sufferings Christ spoke about when he was ministering to the people of his time. No doubt we read and hear the passion of Christ every year on Palm Sunday and Good Friday. In the movie we are able to visualize the painful suffering and journey of Christ on the road to Calvary to be crucified for the sake of our sinful humanity. By his death and resurrection Christ our Lord gives us hope of eternal life.
We may suffer for various reasons during our life journey, but Jesus Christ has shown us that through suffering we can become victorious. Through prayers and faith in our God let us make every effort to find meaning in our suffering. During this Holy Season of Lent let us walk our faith journey with Jesus who suffered in order to save us.
Fr. Tony Andrade