Your Place in a Happy Marriage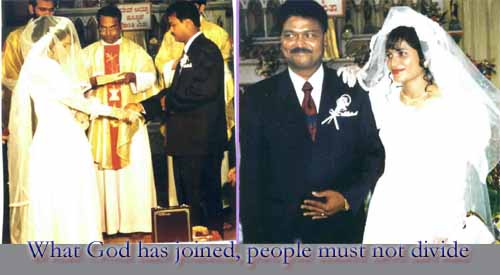 The celebration of marriage is an important event in all communities. It is a wonderful opportunity for families to come together and celebrate the loving union of a man and woman through the bond of marriage. The celebration of marriage differs from community to community due to the many beautiful customs and traditions practiced for centuries in countries around the world. Society and religious organizations have always attributed marriage as the foundation of the family. The family, in turn, is the basic unit of society. Thus marriage is a personal relationship with public significance.
Marriage, as instituted by God, is a faithful, exclusive, lifelong union of a man and woman joined in an intimate relationship of life and love. They commit themselves completely to each other and to the wondrous responsibility of bringing children into the world and then caring for them. The call to marriage is woven deeply into the human spirit. Man and woman are equal. However, as created they are different from each other but are made for each other. Their sexual differences draws them together in a mutual loving union that should always be open to the procreation of children.
These truths about marriage are present in the order of nature and can be perceived through human reasoning. They have been confirmed by divine revelation in Sacred Scripture. Marriage is the fundamental pattern for male female relationships. It contributes to society because it models the way in which men and women live interdependently yet commit for their whole life to seek the good for each other. The marital union also provides the best environment for raising children; namely the stable loving relationship of a mother and father, present only in marriage.
Your place in a happy marriage is a place of responsibility. Responsibility for making your personal contribution to your marriage the very wisest and best that you can. It means that in addition to loving and cherishing the one you hold dear, you must practice all the simple courtesies and extend to your mate the same respect and consideration that you give to others.
For the most part it seems to me that the making of a happy marriage is much the same as those of successful relationships in any realm of life. To have friends we must first be a friend. In marriage too, one must learn to concentrate not on the possibilities for improvement in our loved one but rather on how well I am handling my own contribution to the marriage. The offering in marriage should be an expression of my better self, the self that in Godís sight is always good, fine and beautiful.
Les and Leslie Parrott, Directors of the Center for Relationship Development, at Seattle Pacific University in the US, wrote a book called: Like a Kiss on the Lips; Meditations on Proverbs for Couples. The Book of Proverbs, says the authors, offers an amazing amount of wisdom for modern couples about communication, money, sex, and commitment. Each year the Parrotts conduct seminars for engaged couples on how to have a successful married life. In their seminars they speak about ten essentials for a healthy marriage. If faithfully practiced they say these priorities will prevent corrosion in any committed relationship.
They are:
(1) Put yourself in your partnerís shoes. (2) Be fully present when you greet each other at the end of the day. (3) Expect the unexpected. (4) Cultivate passion. (5) Listen. (6) Take every opportunity to laugh together. (7) Try to be humble each day. (8) Donít be afraid to fight a good fight. (9) Celebrate your differences. (10) Walk together with God.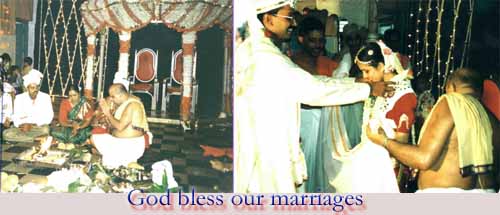 Remember you can do all the things required to make your marriage a happy marriage and still you may feel empty. A joint relationship with God is the most important priority and ultimately the most fulfilling way to build a sound and happy marriage.
Fr. Tony Andrade.