CARING FOR THE ELDERLY CAN BRING MANY BLESSINGS FROM ABOVE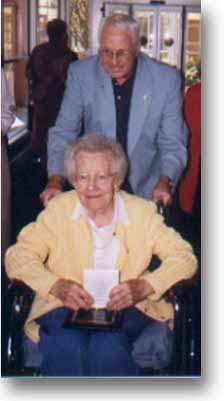 My dear brothers, sisters and viewers of web site Barkur.com,
If we look around the world we see Elder Care Homes everywhere. They seem to grow like mushrooms in our backyards!
In the western part of the world they are called "Nursing Homes." Some of us in India are familiar with the title of "Home for the Elderly." In my parish I have many elderly parishioners in Nursing Homes and I visit them quite often. Most Nursing Homes have either a catholic mass or some other kind of ecumenical service held monthly for their residents.
In this article I would like to share some of my personal reflections as I visit these elderly brothers and sisters of mine in the Nursing Homes. First of all I want to tell you that many are very lonely as they live out their last few years. They may be sitting in a large room with other senior residents yet they are lonely and longing for family members to come and visit with them. Some are from large families and have many children, grandchildren and even great-grandchildren. Many are wheelchair bound and require assistance to move about. My over all impression is they are all in need of some sort of personal assistance, which is what has brought them to the Nursing Home.
The question is how can we help our elderly parents, brothers and sisters to live out a happy and peaceful life as they near the end of their earthly life journey?
No doubt our elderly parents prefer to be in their own home as long as they can. This is where they have lived for many years and cared for their children. Once the children are grown and on their own, over a period of time, it frequently becomes difficult for the elderly to continue to care for themselves and maintain their home. It then becomes the responsibility of the children to become the primary caretakers and assist them to live in their homes as along as possible. If the children are too busy with their own families and work the needs of their parent(s) cannot be ignored and then the only option may be to consider placement in a Nursing Home. When this happens it is important the children do their very best in finding the right Nursing Home and then to continue to visit their parent(s) on a regular basis.
Sometimes because of medical reasons our elderly parents, brothers or sisters may have to move to a Nursing Home. Unfortunately, for them this may become their final earthly home. When this happens it is important we visit them as often as possible and attend to their needs. Family members are always the first people they wish to see. It is not enough that we just take flowers on Mother's Day or Father's Day or visit them on special occasions during the Holiday season. Our frequent visits will help them to ease their pain and sorrow and loneliness. Let us join our hands together to help our elderly family members in whatever way we can and in return receive the choicest blessings from our God.
In conclusion "If Jesus happened to walk on this earth today he would add one more phrase to his beatitudes such as: "Blessed are those who care for the elderly, their reward will be rich in heaven."
Fr. Tony Andrade.