Church in Sastan, dedicated to, 'Apostle of India, St Thomas', now ready for grand inauguration….
-P. Archibald Furtado
A rare, renovated Church in Sastan, dedicated to,
'Apostle of India, St Thomas', now ready for grand inauguration….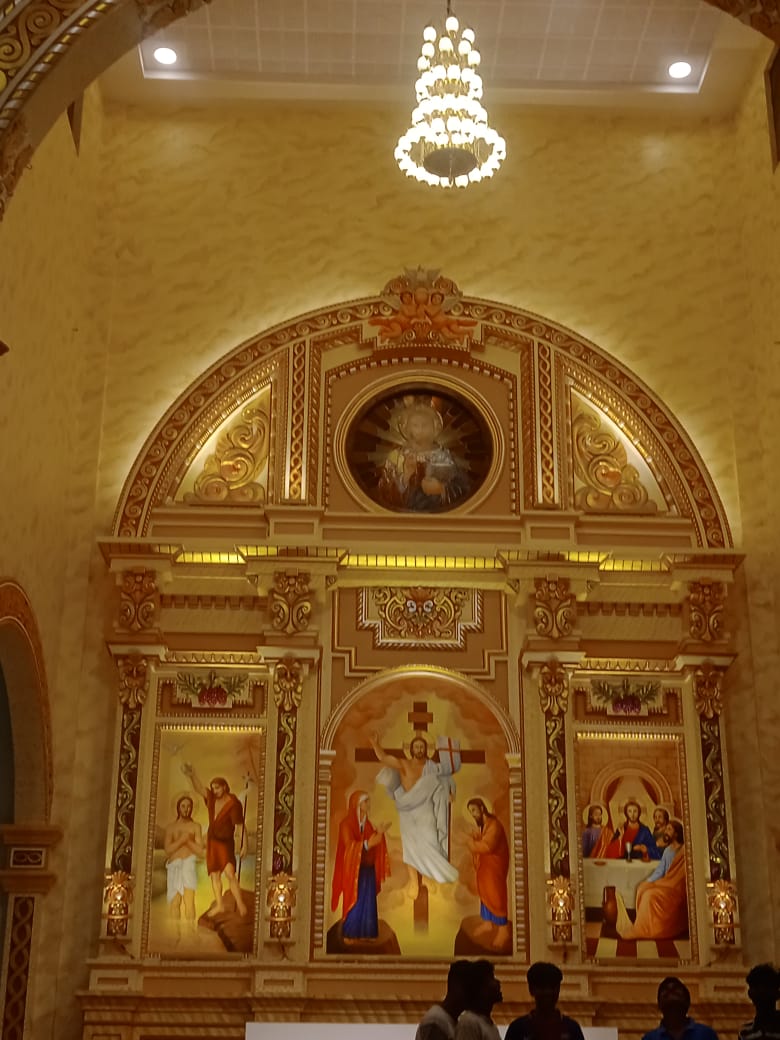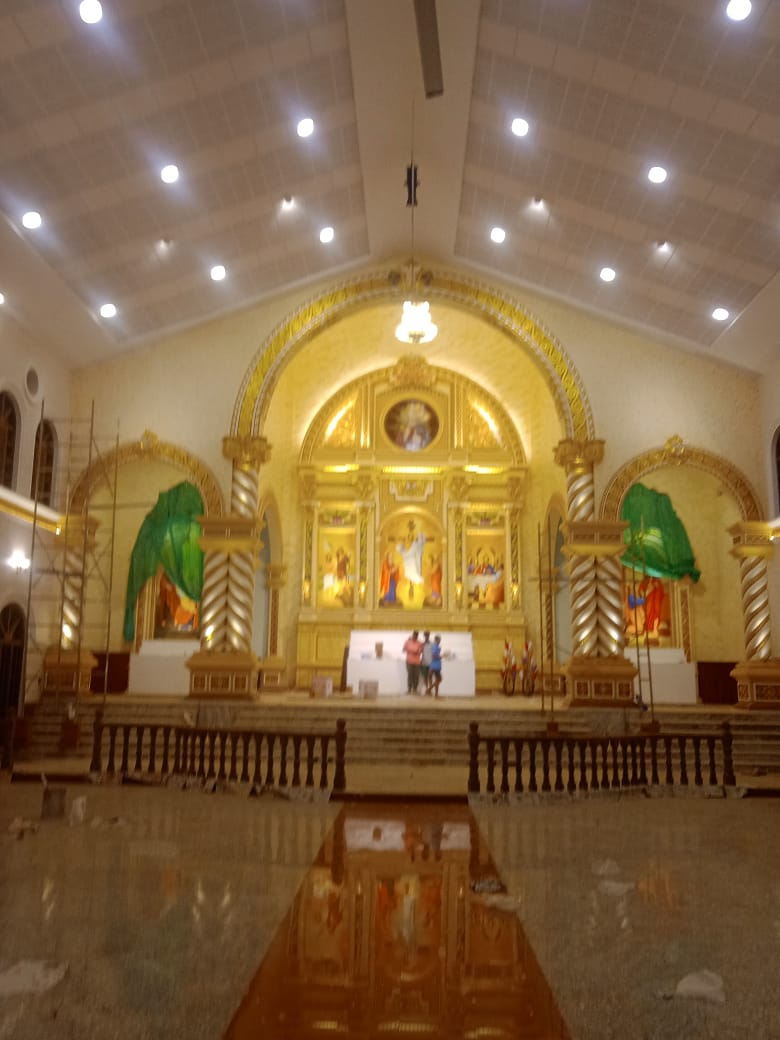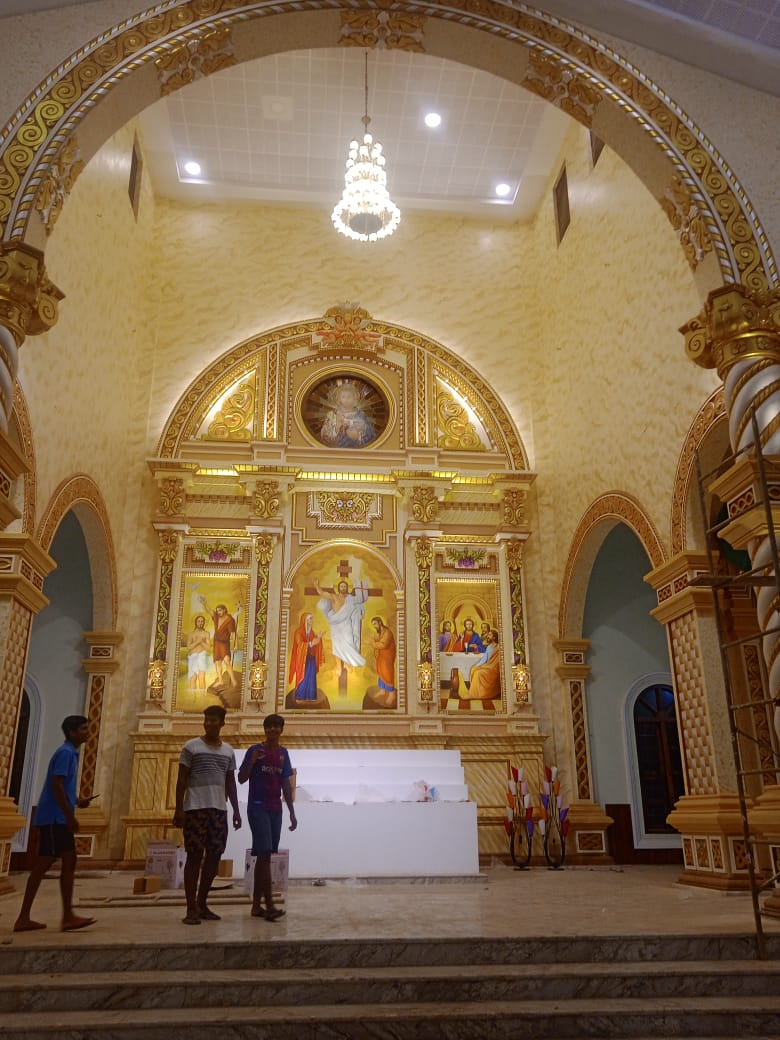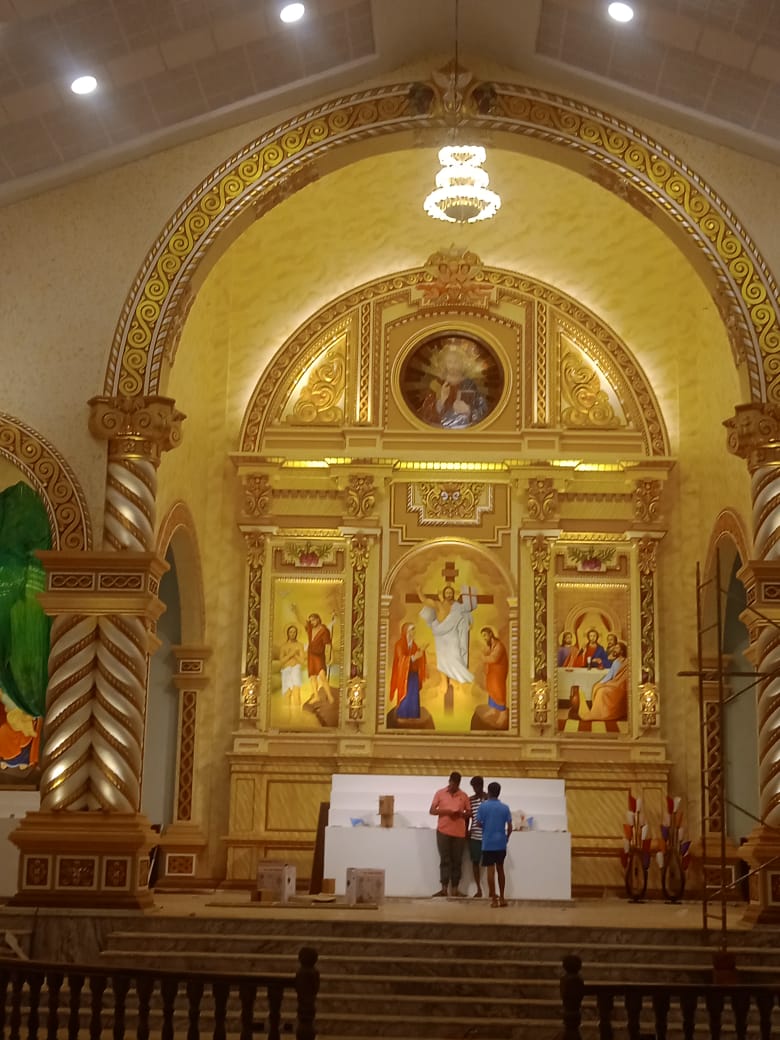 There is a sizable broad-minded Christians at and around Kallianpur to Kodi, the citadel of early Catholic settlement, in large number. In other words, its firmly believed by these people that, yes, more precisely by their ancestors that, they were introduced to new faith by none other than two of Christ's Apostles in St Bartholomew and St Thomas, who first landed in the historically known maritime port of Hungarkatte in 52 AD. Of course, the written records are yet to be traced, most part of it, probably destroyed with the passage of time, ignorance or negligence, however there are good numbers of legendary narratives still heard and passed on from generations, to authenticate these strange and solid roots of Christians in Canara.
Interestingly, one can read and hear about St Thomas, who is rightly revered as the 'Apostle of India', because from here, he moved down to South to Kerala and then the Eastern Coast of Tamil Nadu and ultimately martyrdom at Mylapore (Santhome) near Chennai, as on the spot where he was killed in the year 72 AD or the place where the mortal remains were buried, now stands the famous St Thomas Cathedral Basilica….. There are good numbers of incidents attributed to this holy man in Kerala and many Christian denominations owe their birth and firmly trust that their forefathers were converted to Christianity by the companions of Christ about 2000 years ago. (Our valued readers can find innumerable links to obtain more details and information in Google search etc)
Other day while passing through  Sastan, come across the beautifully restructured Church dedicated to 'St Thomas the Apostle', which rekindled the curiosity in me…..It must be a coincidence I met Prof Robert Rodrigues, the Secretary of the Church Renovation Committee (HOD Dept of History, SMS College, Brahmmavara) on this location. Few observations by him and the information some senior citizens accompanying him shared, prompted me to attempt to write these few sentences.
For centuries the Western Coast of India was well-known for trade and commerce. African, Romans and Arab merchants used to pay regular visits to the then prosperous, civilised and cultured destination of the ancient world, India.  The most prominent name which was mentioned in the ancient Egyptian and Roman records is Pakanur or Barakooru. This place again becomes famous once 'Alupa Kings', one of the longest ruling dynasties in India, made it as their capital. The strategically ideal location and the estuary embracing both Swarna and Sita rivers together at Hungarkatte  with Arabian Sea was an all seasons  natural maritime port and centre of Commerce, socio-cultural activities. However in the later years, the preference attached to Mangalore by British over Barkur in the 17th and 18th centuries, probably subsidised both its one time glory and importance…..!
Keeping aside the political history of the place, in our opinion, its rich socio-religious significance remained fairly a neglected field of study. It's the responsibility of all to keep that unique status continuously remain focussed and ever shining, before someone attempt to get that diluted….!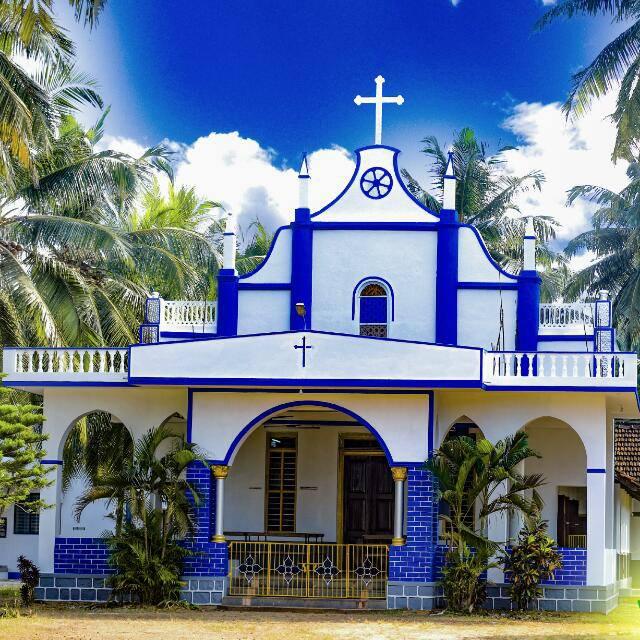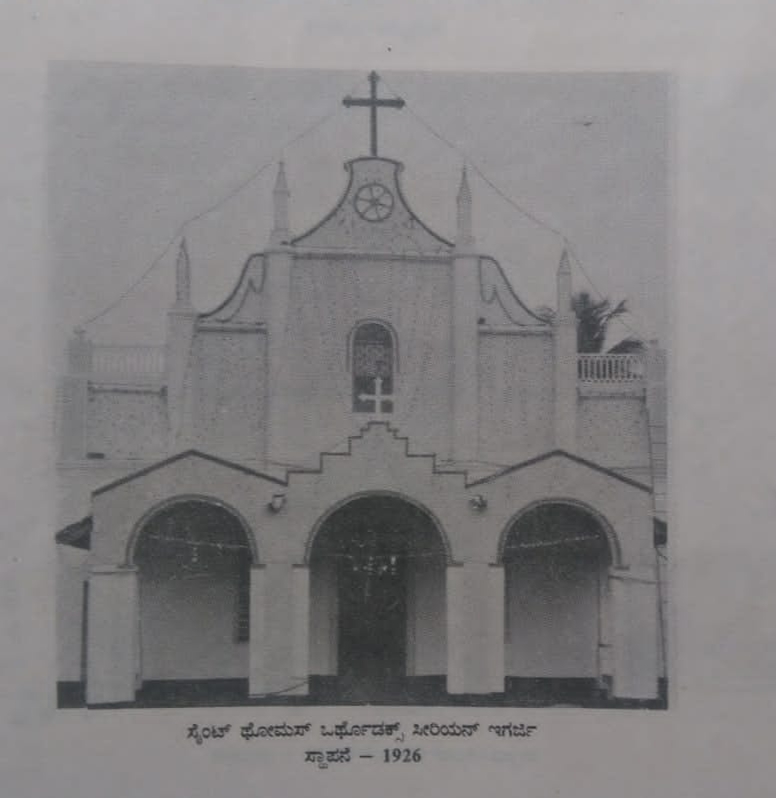 Now coming to the focal point, in our opinion there are exceptionally few Churches in Coastal Canara dedicated or whose patron Saints are either of these Apostles, Bartholomew or Thomas. Of course in olden times there were only Synagogues or places of worshipping one Almighty God. Probably European influence, in 15h and 16th Centuries and later years, especially Portuguese and Spanish motivated the locals to construct Church with a special Patron Saint other than Mother Mary, to whom good number of Churches dedicated…….!
The hearsay account narrates that, there were no so called Churches, in the early Christian era, however there were some houses in Airody, Kodi, Kemmannu, Kallianpur and Barkur including surrounding islands, believed to be visited by these disciples of Christ, had regular prayer sessions and community get together….It is believed that St Thomas travelled down to Kerala leaving Canara in the care of St Bartholomew, who too after spreading the good news returned to Asia minor by land route via Goa, Konkan, Gujrath and Sindh in Pakistan. Those who come in close contact with these holy men adapted to the worship of one God and Jesus as the redeemer. In later years few of these houses wherein these Apostles spent time became official prayer houses and gradually churches. There were one or two such homes in Hungarkatte / Airody since there is no unanimity on the right location, it's not our concern or debate on that matter for the time being. 
In our opinion, in line with the information is gathered from the senior learned men from the locality, about 100 to 125 years ago or may be earlier, a place was chosen in Sastan to have a Church, dedicated to 'St Thomas the Apostle'. Now it stands majestically on the NH66 with the devout, prayerful and dedicated support of more than a thousand parishioners, affiliated to this Orthodox Syrian Catholic parish. 
It is apt to note here that, not long ago till, 1887, when that unfortunate 'Schism' took place in 1888, we trust that all of us were belonged to one Church with same Konkani language, culture and customs, rituals, similar names and surnames……It is nothing but a misunderstanding, whether to remain in allegiances to 'Goan Arch-diocese, Pedroado, which was to an extent under the influence of Portuguese Crown or the new Papal directive to be a part of Propaganda Mission, though the option of  dual authority was in practice in between 1837 to 1887. In short, when the 'option' was made 'order', naturally a small revolt or resistance from the majority of the common people, again not because of disagreement with Christian faith or questioning the authority of Pope……Here one cannot blame or point fingers at anyone. The only reservation, at times we have is – the emotional feelings of the people would have tactfully addressed by convincing, without giving room for a division, which become a fact in later few years. Once we are not ready for give and take or compromise, unity is a distant possibility….in personal life… and the same will hold good in group and exactly that happened….. For such a huge community, how long it continue or sustain without a shepherd….and Holy and Saintly Fr Zaphrine F Noronha single headedly extended it for almost half a century……and in later years with no better option, some acceptable authority of Syrian Church was in place…..At the grass roots, we as descendents of a single Konkani roots are always remain one and have mutual respect, appreciation for each other…..
Due credit goes to Syrian brothers for continuing the same 'Kallianpur Konkani Culture' in their social and cultural practices, which are deep rooted, at weddings, feasts, prayers at home, funerals in spite of un intentional Keralisation or……….otherwise in my surrounding we are witnessing more of Westernisation in the pretext of modernism….!? Let us leave the matter for debate to learned men….as it is shared by some friends, let us not live too longer in our past, then  we are left with less future to cherish and enjoy……!? However there is nothing wrong to attempt for a change in the event of a choice or chance in hand, to come close to each other…..! 
Now it is time to have a glance at 'St Thomas Church at Sastan'. Over the years this parish, under the care of SMS Cathedral of Brahmmavara, has grown with number of believers and the clergy and leaders of the community found the age-old structure to be renovated, both to be safe and able to accommodate faithful for various prayer services and rituals.
With the sustained efforts and sacrifices of the community both from the locality and neighbourhood, a beautiful, semi-Gothic styled new Church now ready for inauguration, scheduled on 17th and 18th of May, 2022.
Some salient features of the New Church:
As we were given to understand that, though there were some houses at Sastan to facilitate Sunday prayers, officially in the year 1926, a new Church was established dedicated to St Thomas, being the third in line, after St Mary's at Brahmmavar in 1888 and St Anthony's Church in Kollalgir in 1923.
Interestingly the ancestors, in Sastan with an authenticated knowledge of the divinity of the place, which was touched by the Apostles of the Christ, then Vicar Rev. Fr R.Z Noronha – (1888 – 1936) of St Mary's Church, Brahmmavar devoutly chosen and consecrated St Thomas as its Patron and it is gathered that in this place many miracles, cure of deadly diseases, solutions to civil conflicts had been witnessed, not only by Christians but also others in the surroundings. There used to be a beeline of devotees to offer prayers and petitions during feast day of St Thomas and annual parish feasts…..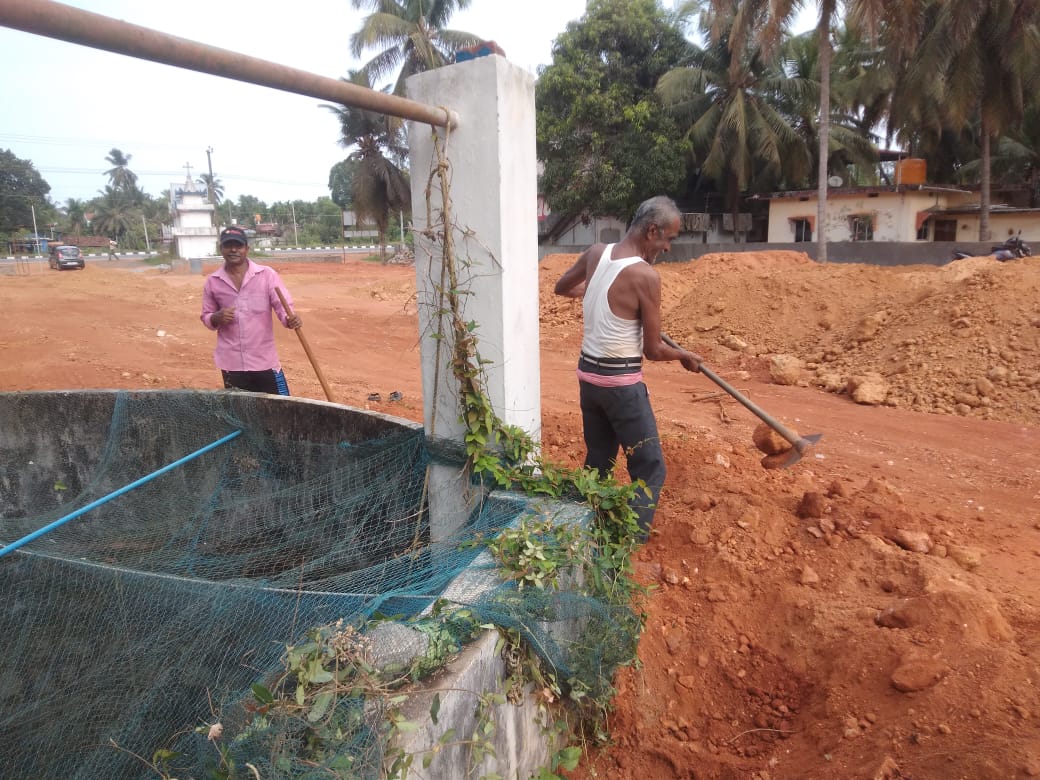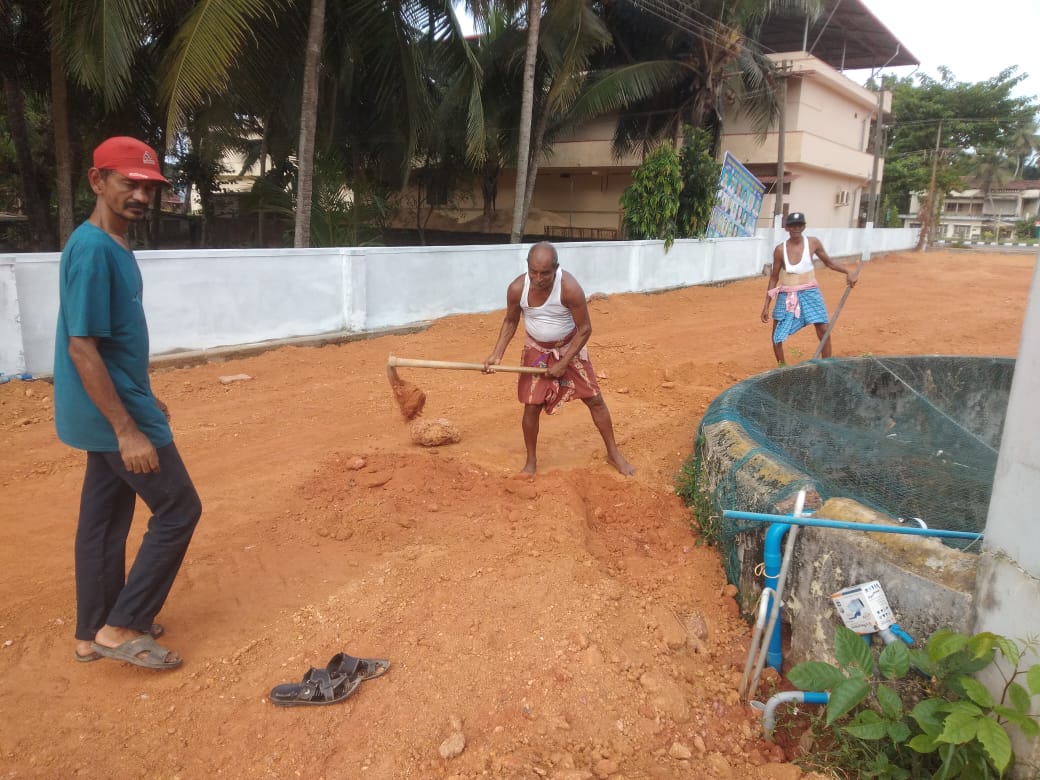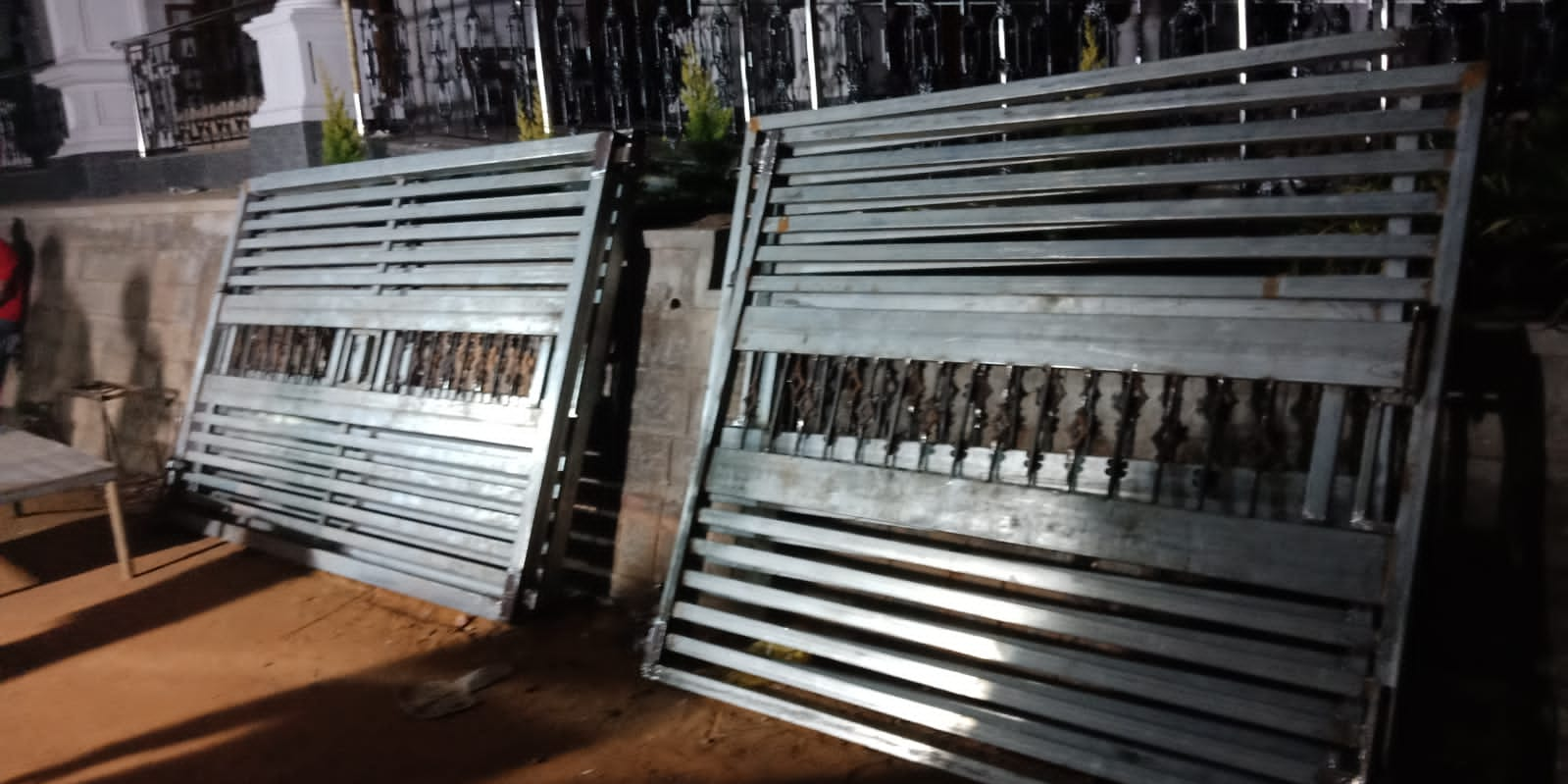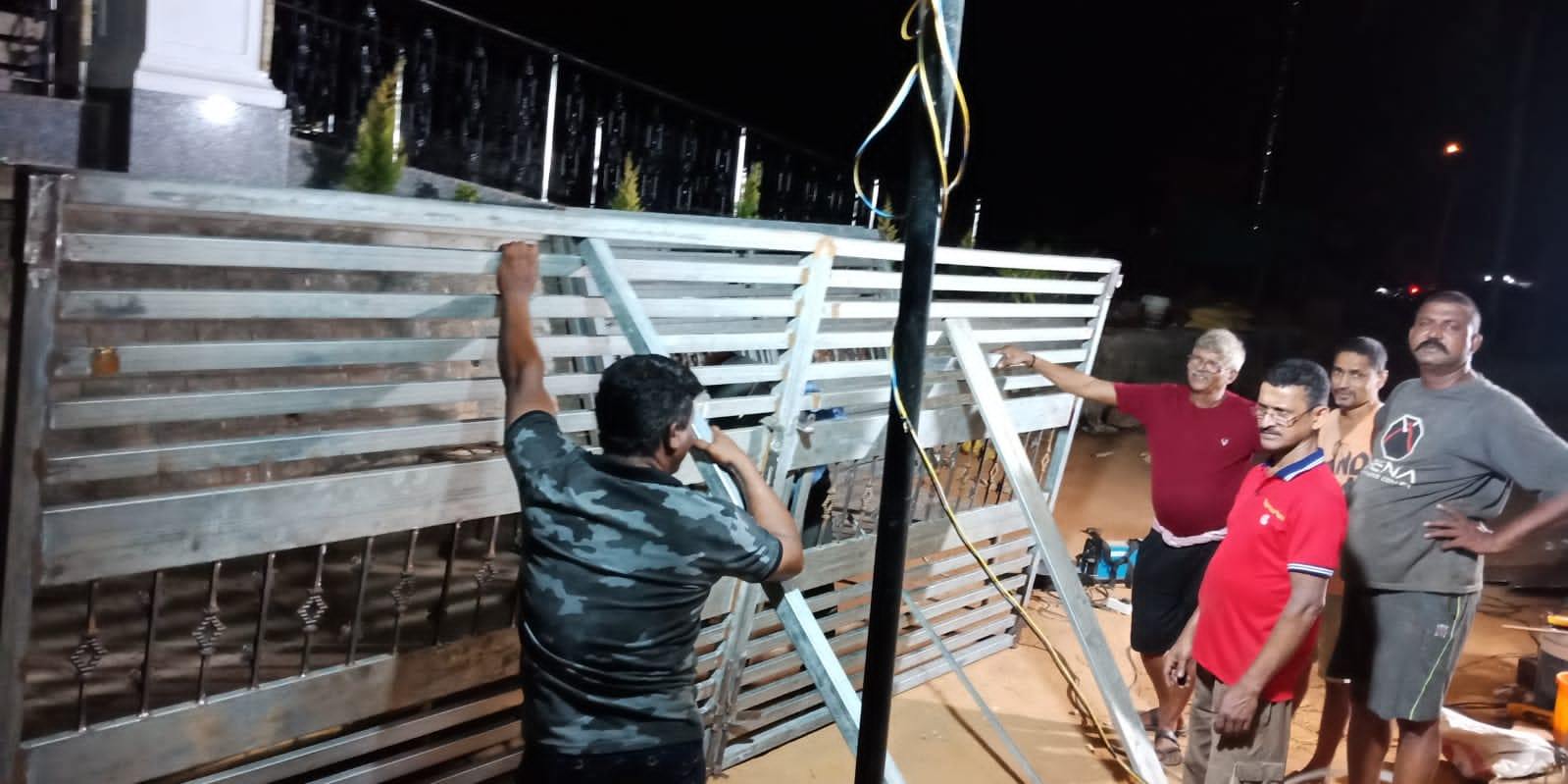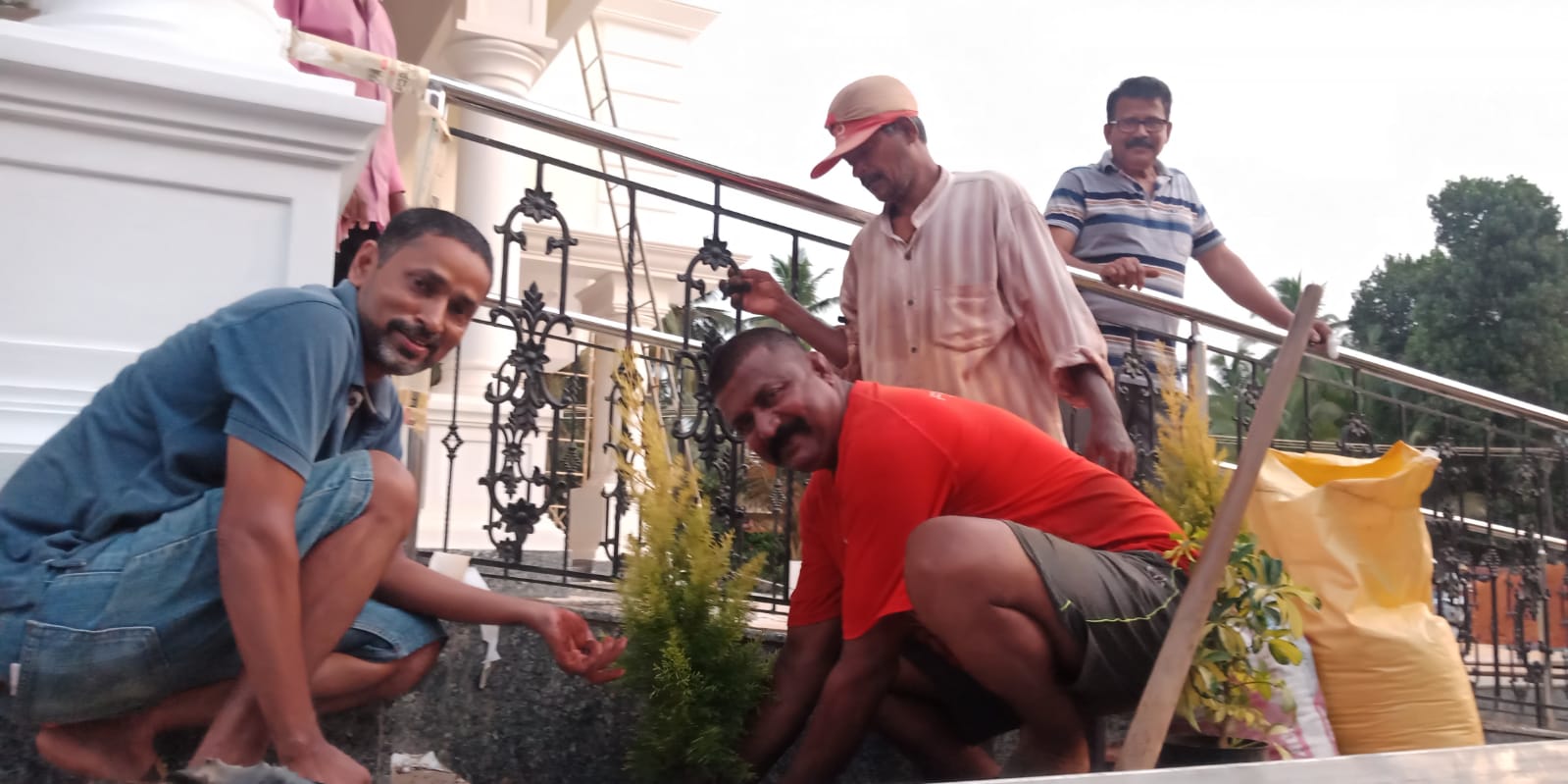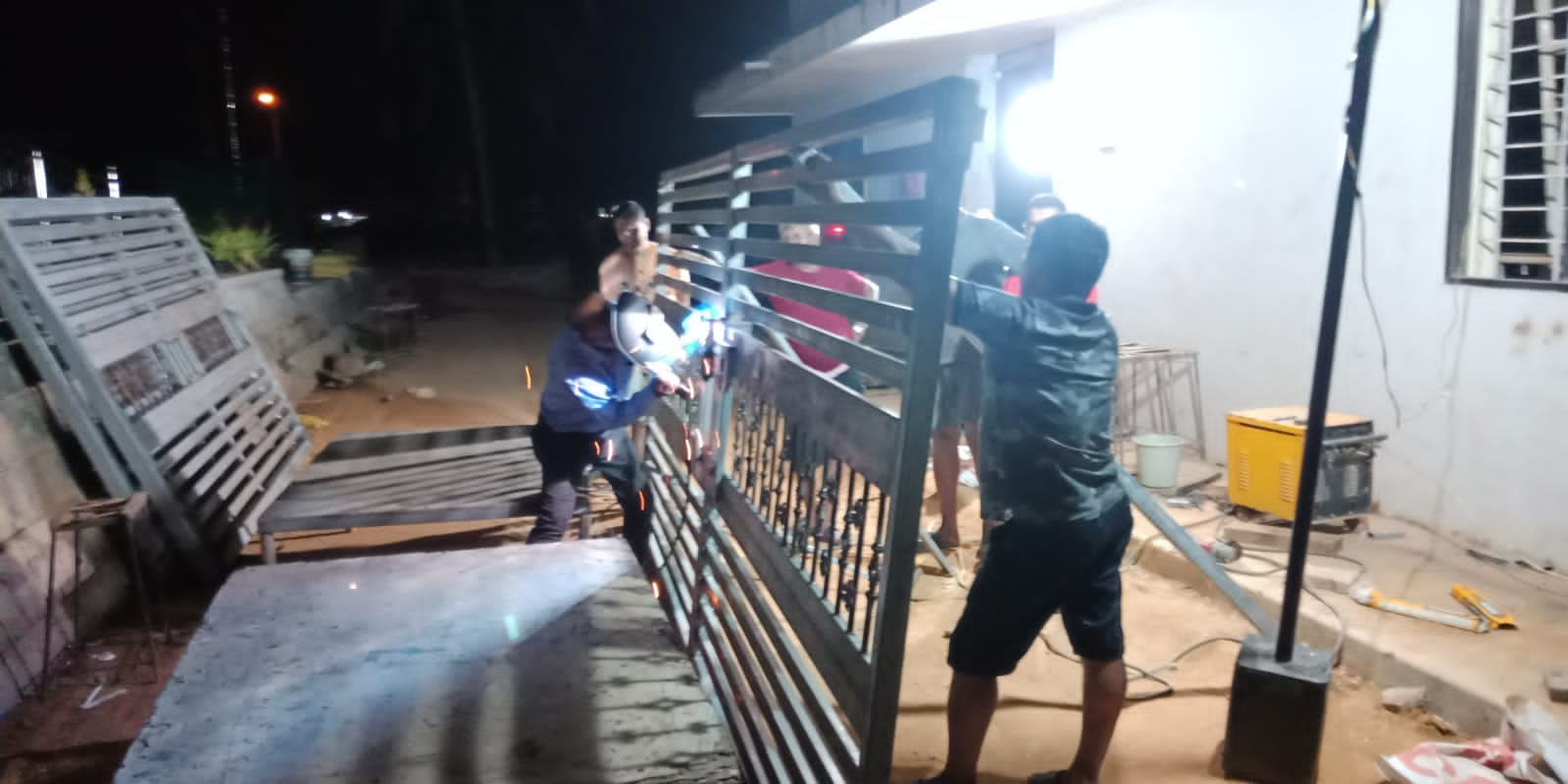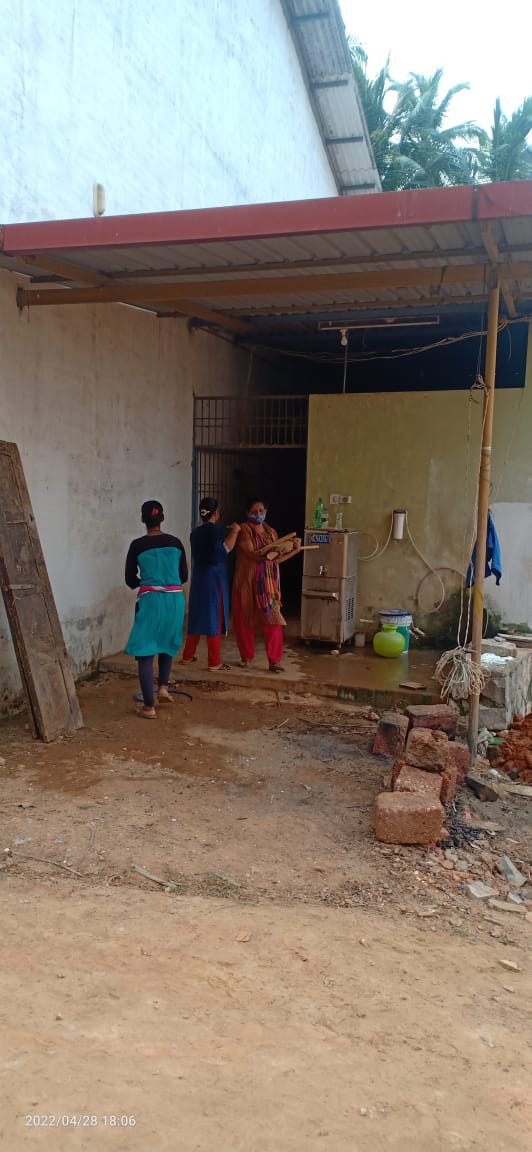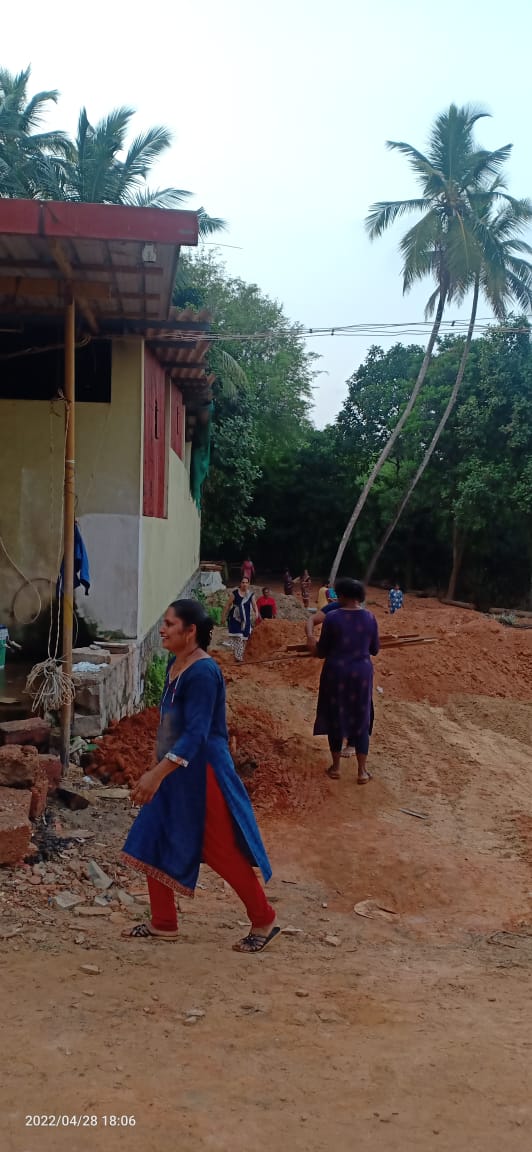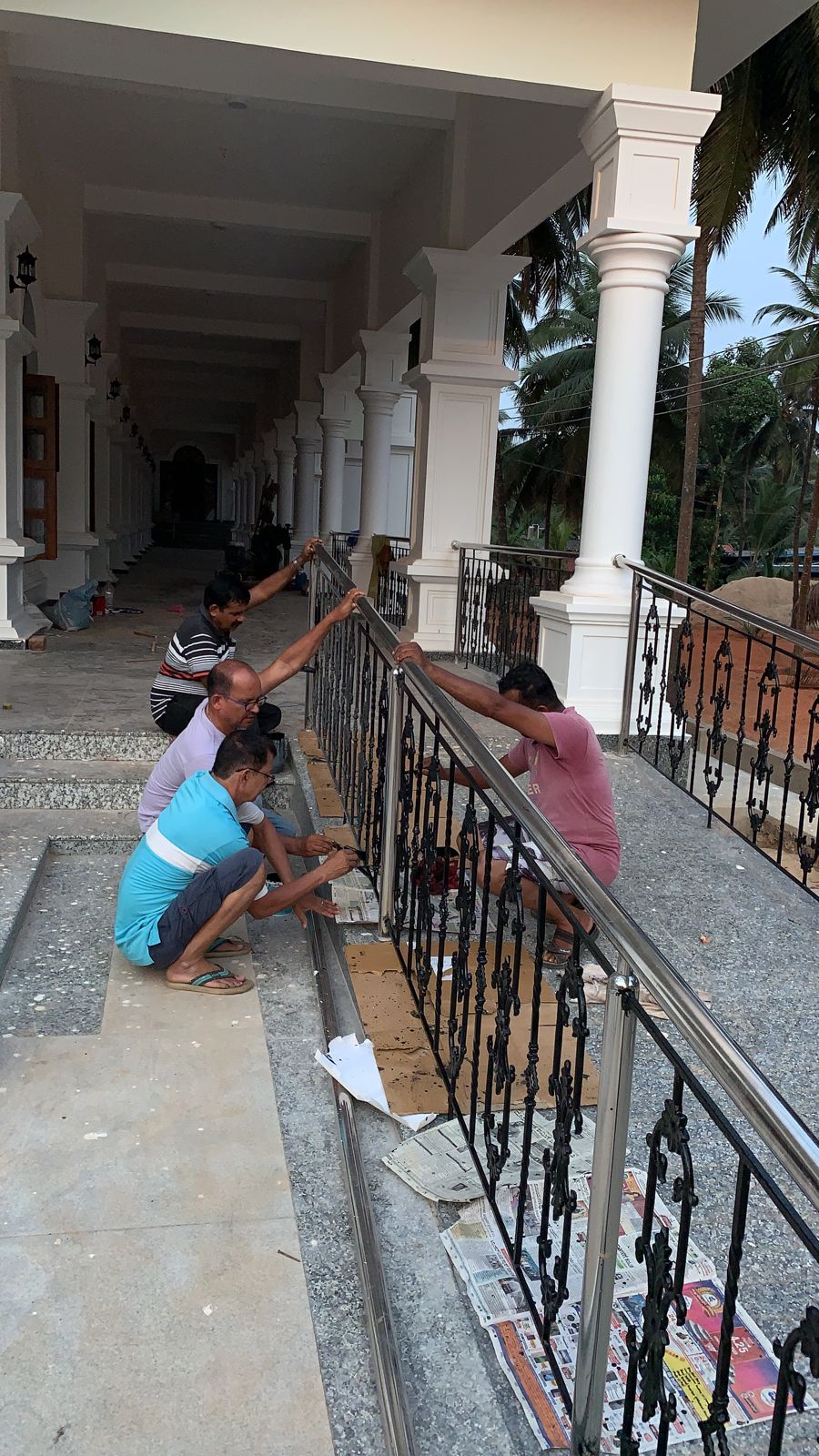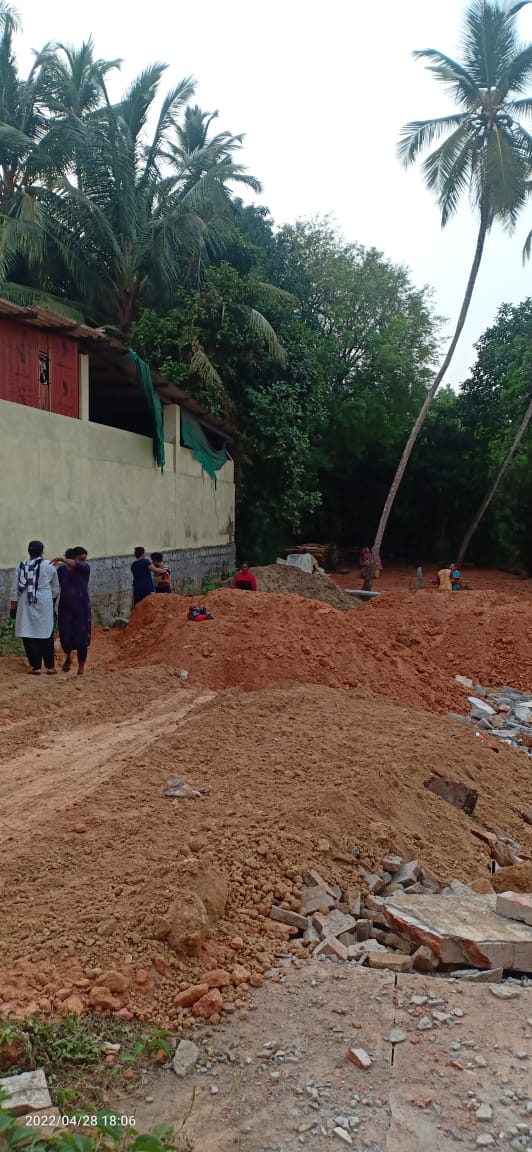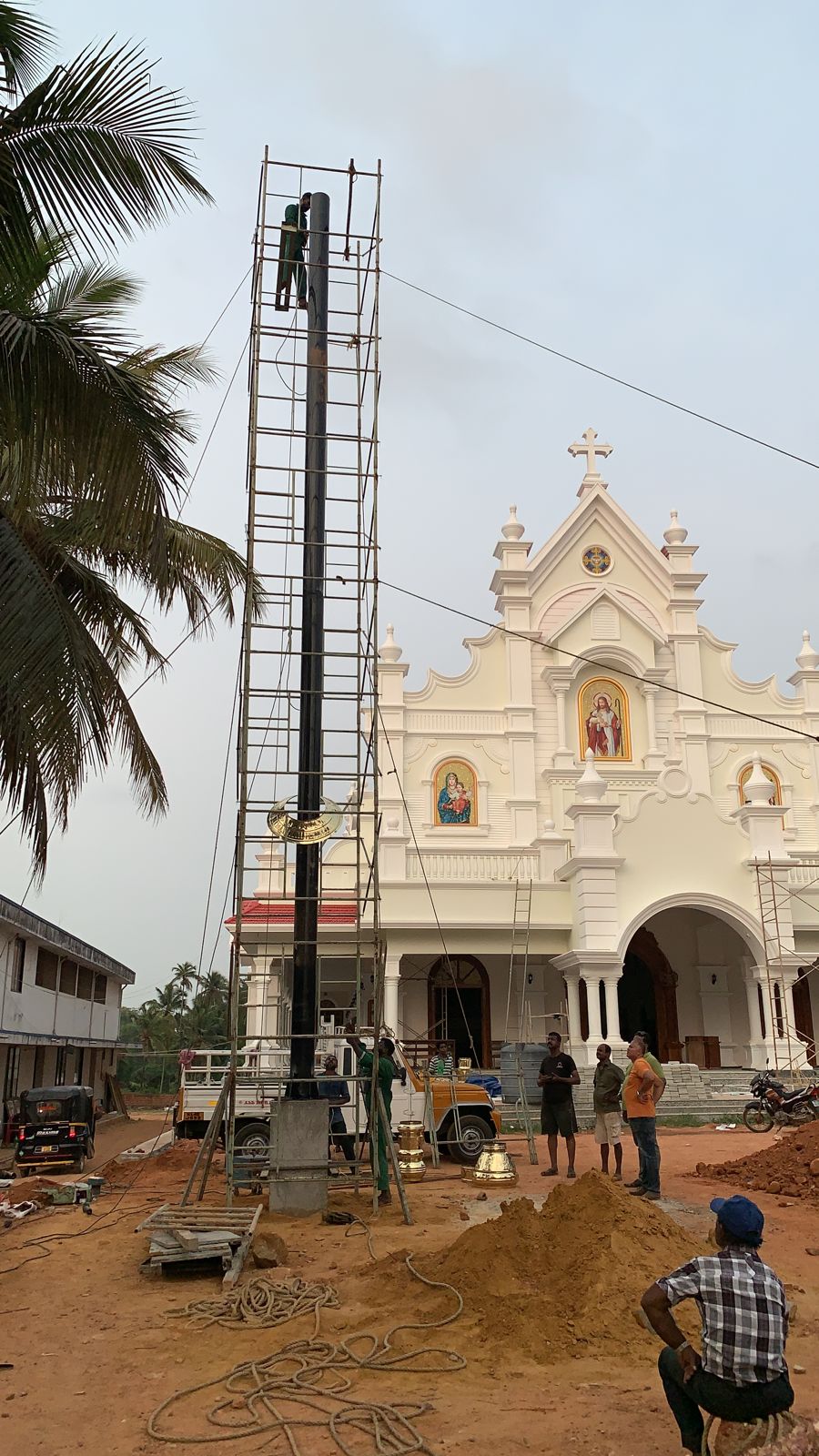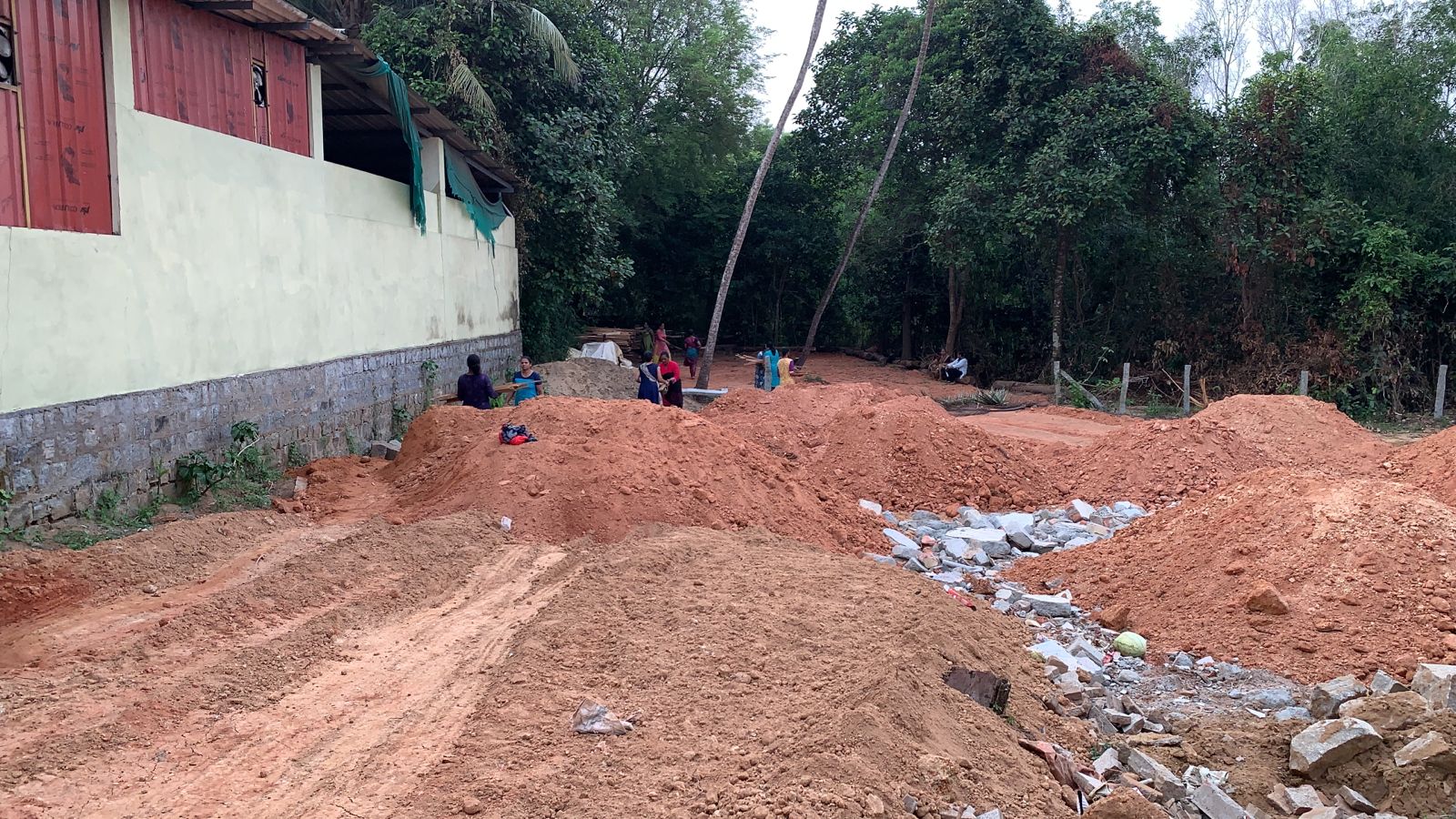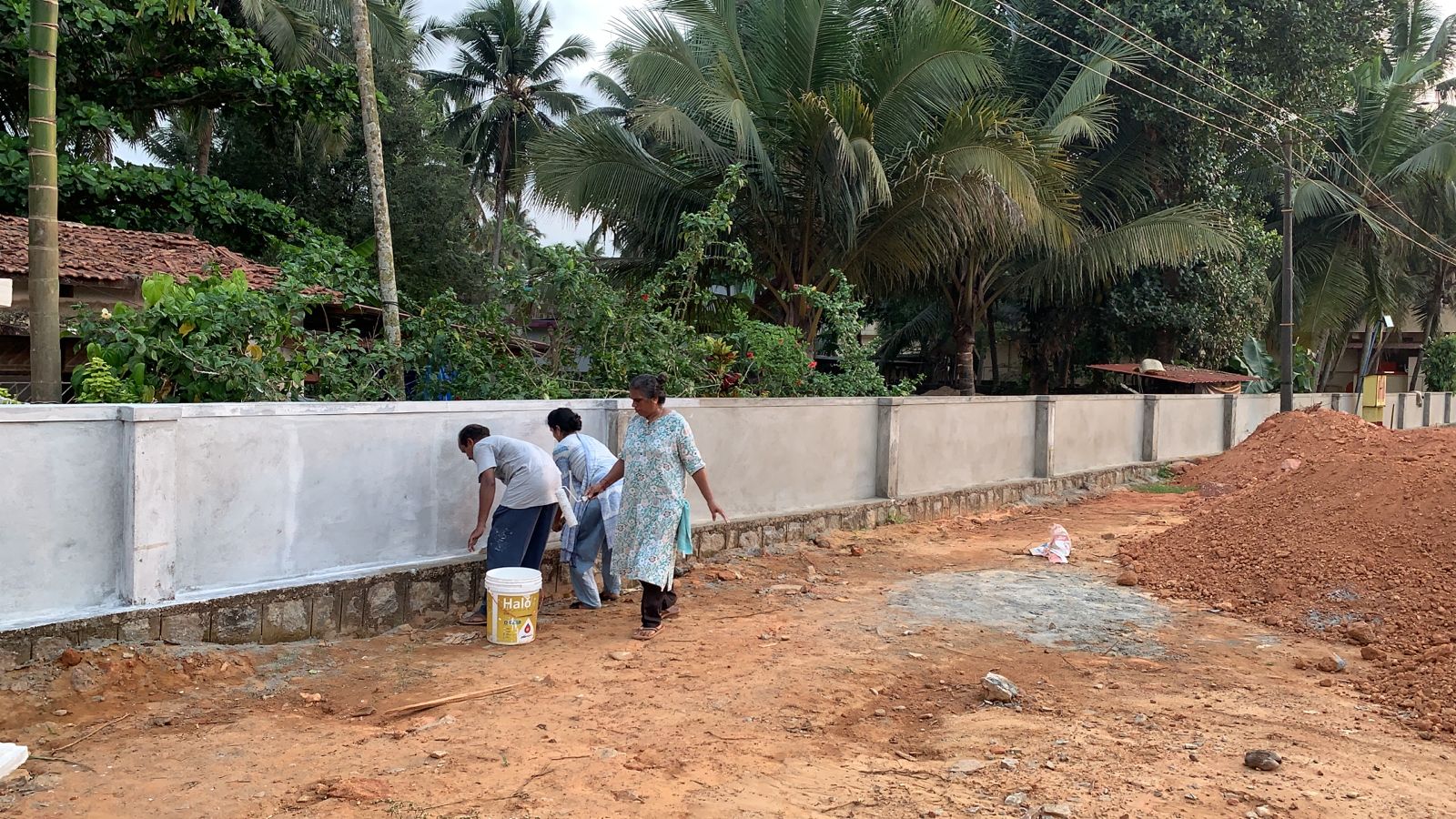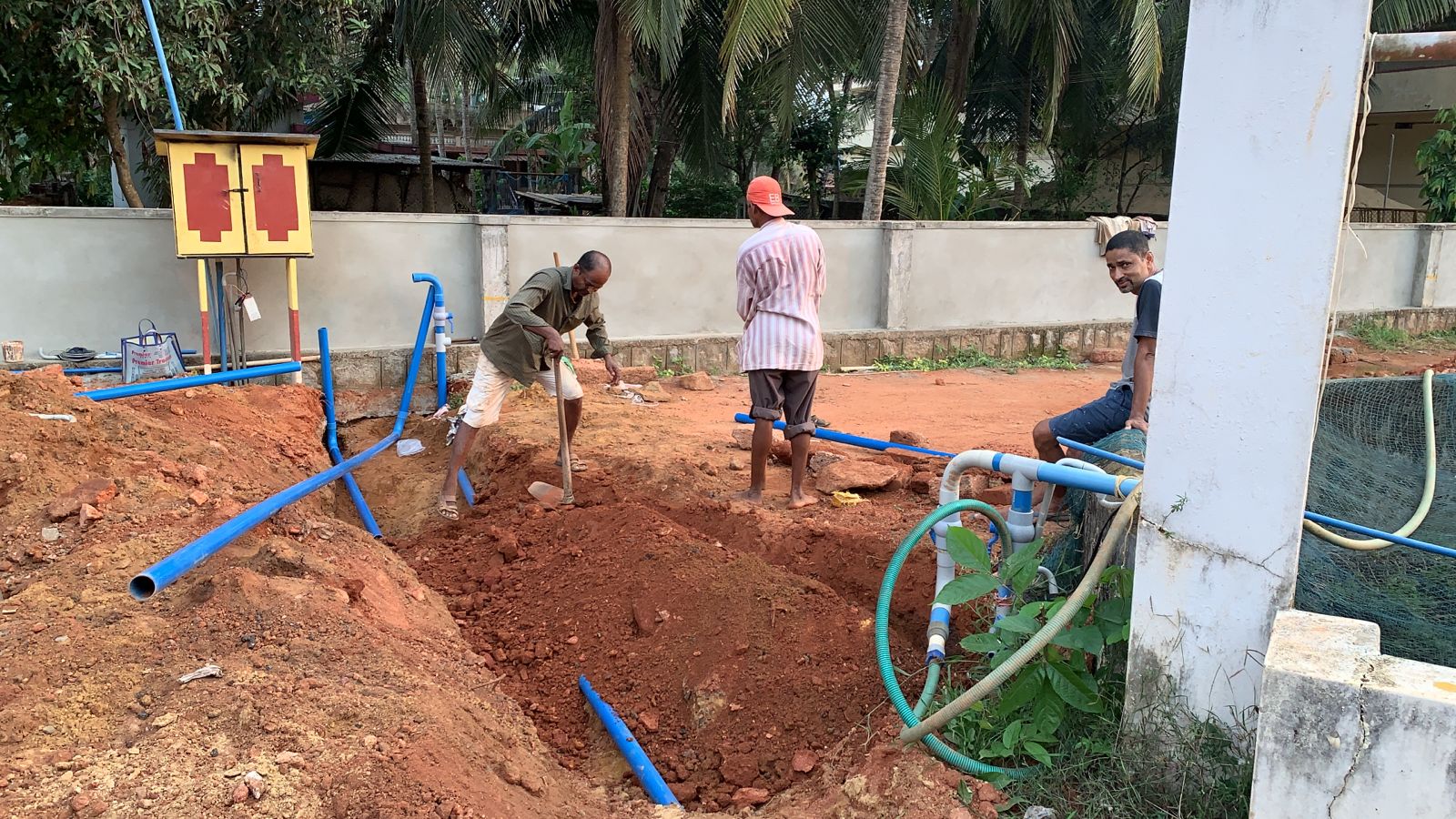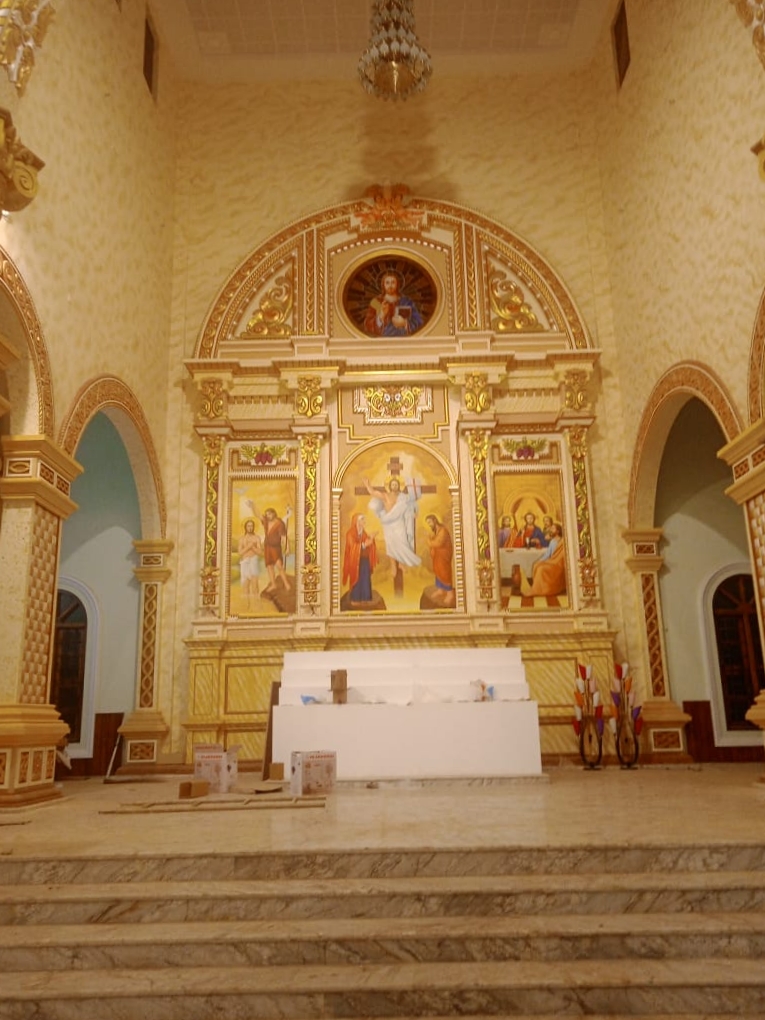 Inauguration and Blessing of the New renovated St Thomas Church:
Now this Church with a century old legacy, heritage now renovated beautifully, by retaining certain monumental attractions intact. The ground team led by Rev Fr Noel Lewis, the Parish Priest, really worked hard by offering labour and resources since two years, though Corona and other events slowed down its completion. There is absolutely no compromise with the quality work, artistically given final touches by experts from Kerala, Goa and other places. The talented trios comprising Mr Moses Rodrigues, Convener of Renovation Committee, Prof Robert Rodrigues, its Secretary, and Mr Jerome Rodrigues Treasurer, left no stone unturned to construct this magnificent monumental prayer house in place, to be a must visit pilgrimage Church in Sastan, in days to come. 
As it was a practice in olden days, the sweat and labour of parishioners extensively utilised in the reconstruction process, in mobilizing 'shramadaan…'. In other words it is a distinct feature at Sastan to experience the 100% involvement of common men, duly supported by women and youth physically sacrificing their time and energies to complete the job, saving money and deriving contentment…..!
The main Altar have a radiant look with the statues of St Thomas carved on the top, holding Holy Bible, Risen Lord at the centre, with the Jesus Baptism in the hands of St John the Baptist in Jordan river, and  the Last Supper on either side, give a feel of the reverence and devotion inside the Church. The basic Gothic features of architectural design maintained with artistic arches and decorated pillars…….!
(Please see the below Invitation for more details)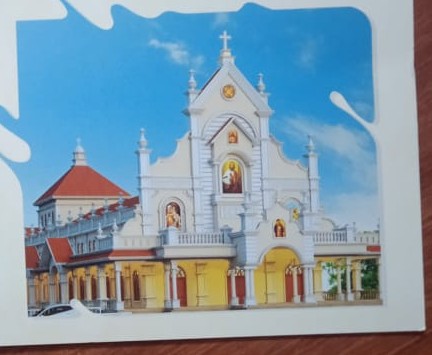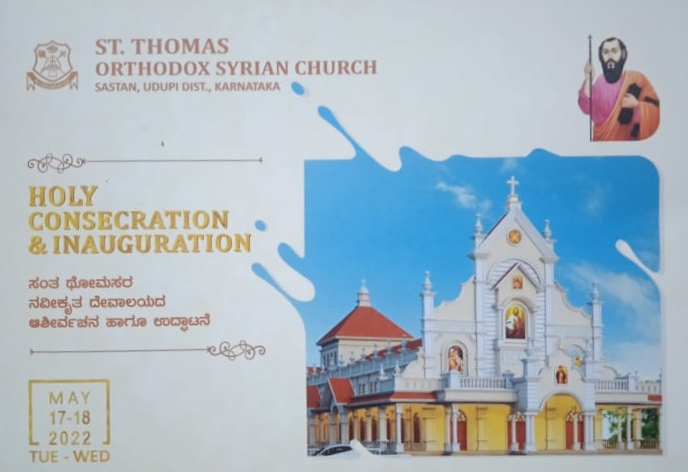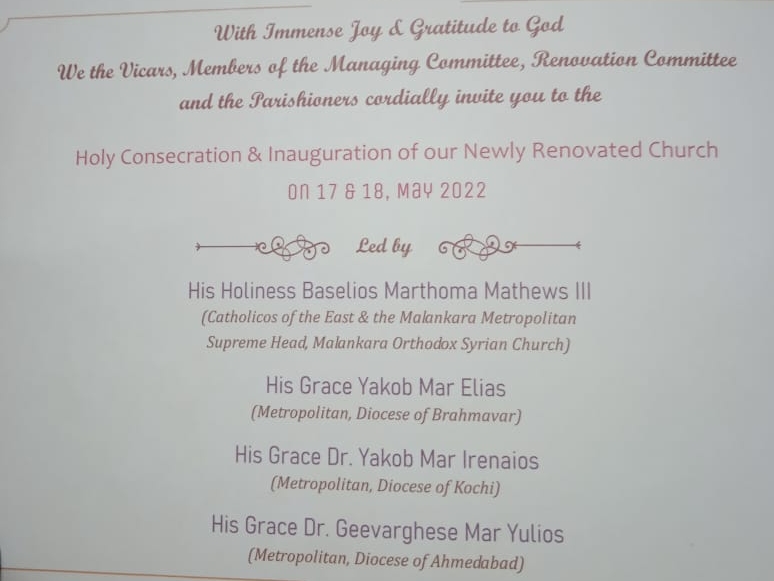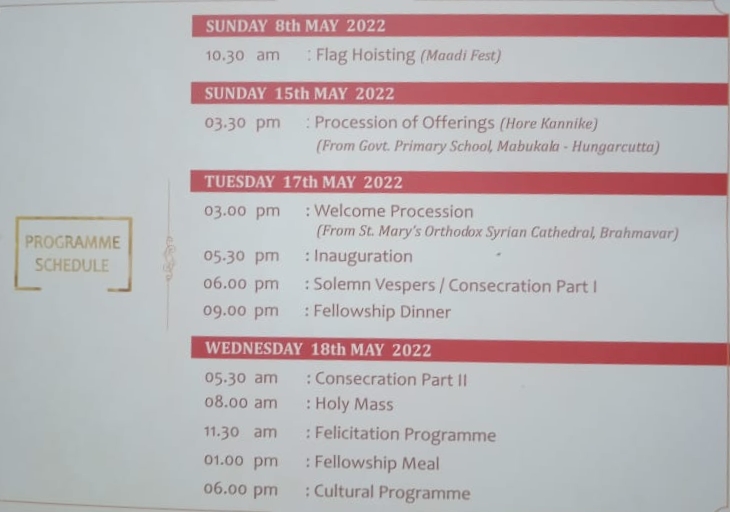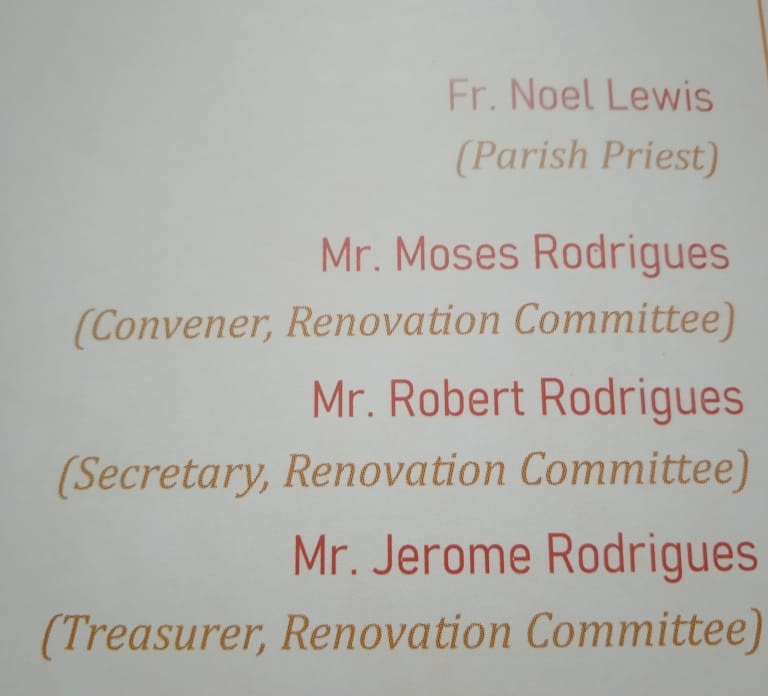 A uniting factor for all Christians in the area:
Rich socio-cultural similarities, language Konkani and common roots always proved to be uniting thread for all of us. It is in diversity the real identities of Indian ethos are witnessed at the macro level and at the grass roots too the same has been experienced by common man. The proof of this togetherness, co-festiveness and mutual cooperation had been amply witnessed in the past too. Of course in this holy place, all communities are complementary to each other, surely not competitors.
Concluding few words:
Splendid preparations are in progress under the directives of Vicar Fr Noel Lewis, as a visionary in him united the entire Church Management Committee with Lawrence DAlmeida General Treasurer and Milton DAlmeida, Secretary at the helm of responsibility and supervision, and all priests and members as one team to mobilise funds, execution of work, today feel a sigh of relief as Almighty Lord has worked wonders in front of the eyes of devout Parishioners.
The ten days long ceremonies will be given a thrilling start on Sunday, 8th May, 2022, with the flag hoisting to herald the beginning of the historical event with colourful 'Hore Kannike procession' on 15th May, 2022, involving and inviting all to take part, followed by two day Consecration with traditional Vespers on Tuesday 17th May and Parish Feast day celebrations, on Wednesday, 18th May, 2022. 
Let us hope and pray, all these rituals, ceremonies and festivities be held smoothly with the benevolence of Almighty Lord with His close disciple's intercession of St Thomas the Apostle, who had the distinct privilege to put his fingers into the holes of Christ's palm and put his hand inside the wound pierced His side……with the prophetic total acceptance, who exclaimed, "My Lord and My God…"  (John-20:26-28), the strongest Biblical evidences of Risen Lord…… Let this holy Church be a place for all faithful to seek peace of mind, good health and solace to all who visit it and trust in triune God, Amen.
With all best wishes,
P. Archibald Furtado, Mobile: 98457 42750, Email: archibarkur@gmail.com, 4th May, 2022.