Invitation for Grama Sabhe and Ward Sabhe
6th Barakuru Gram Panchayath has organised Ward Level and Grama Level meetings in different locations as per the decisions taken in the Panchayath Meering. Schedule and Venue details are available in invitation posted along with this article. President along with Members and Office Bearers  of Panchayath has put out Invitation for the same for all the citizens of Barkur.
barkuronline.com requests the citizens of Barkur residing in and outside to attend or request your family members to attend the meetings as per the schedule. This is an opportunity for us to play our part in the development of our native Barkur.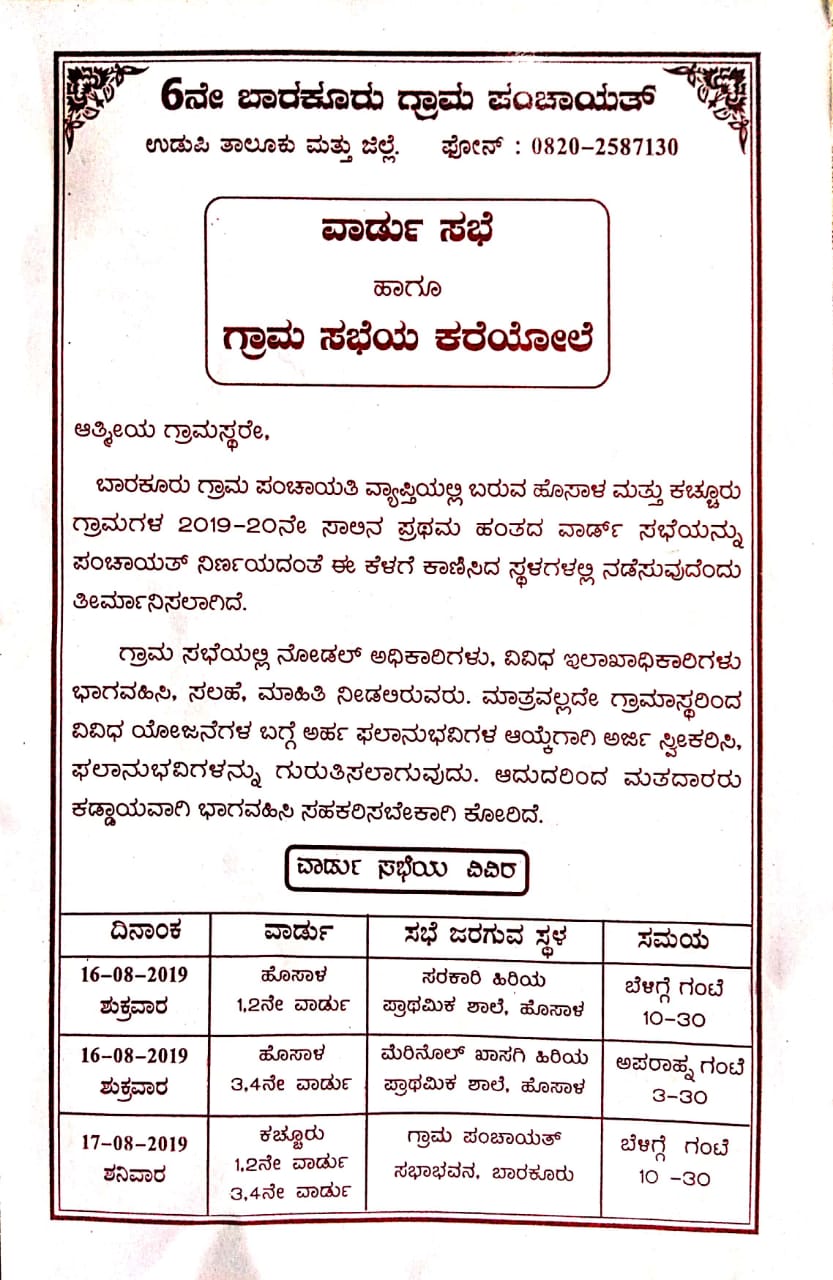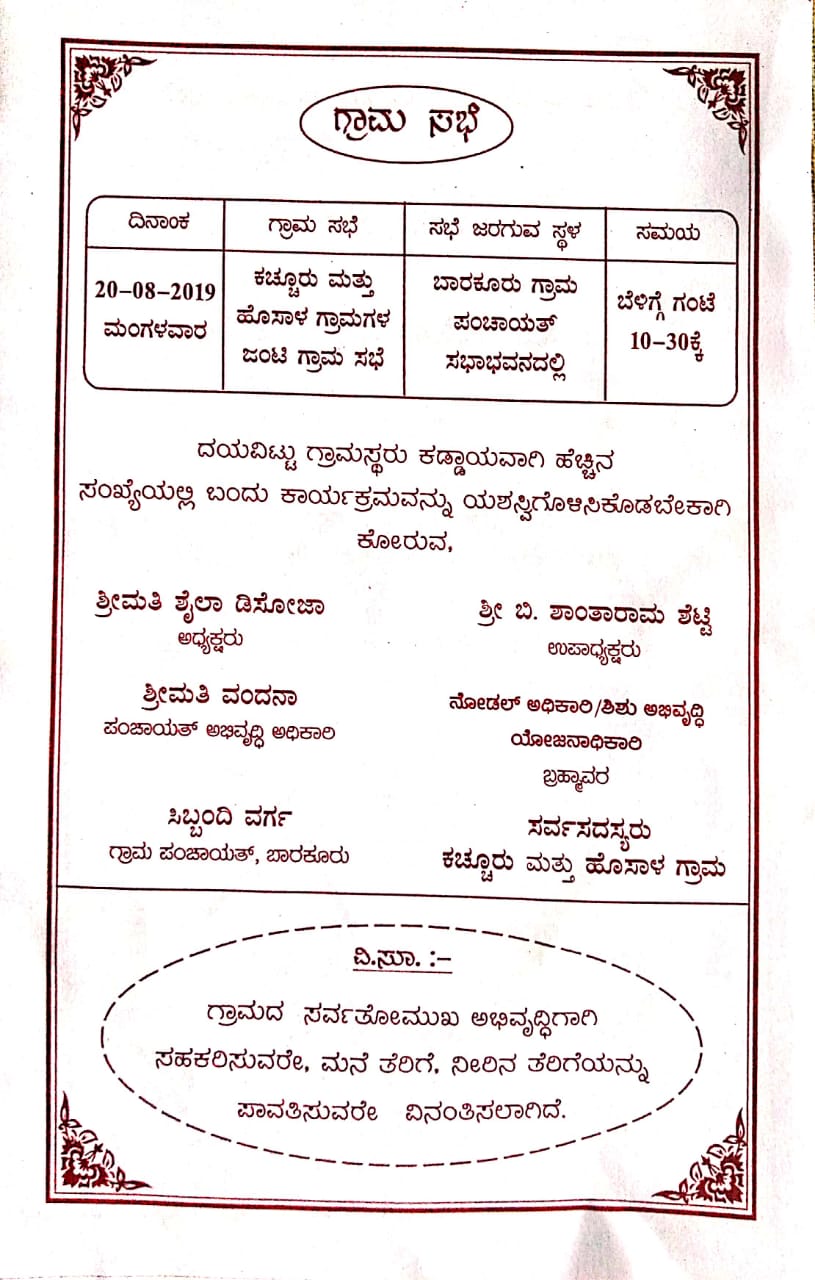 As mentioned in the invitation, these are going to be informative meetings. Let's join hands and take our Barkur forward.