CYM BARKUR, CHARITY FUND,
CYM BARKUR, CHARITY FUND, 
A small beginning made at the right direction….
Do not wait until the conditions are perfect to begin. Beginning makes the conditions perfect – Alan Cohen
Many of us must have observed and felt is CYM Ex-Members Association which took its birth in the year 2002, really done something worth its potential…?
The answer rightly a big NO. In the same breath one can give good number of valid reasons for its inactiveness.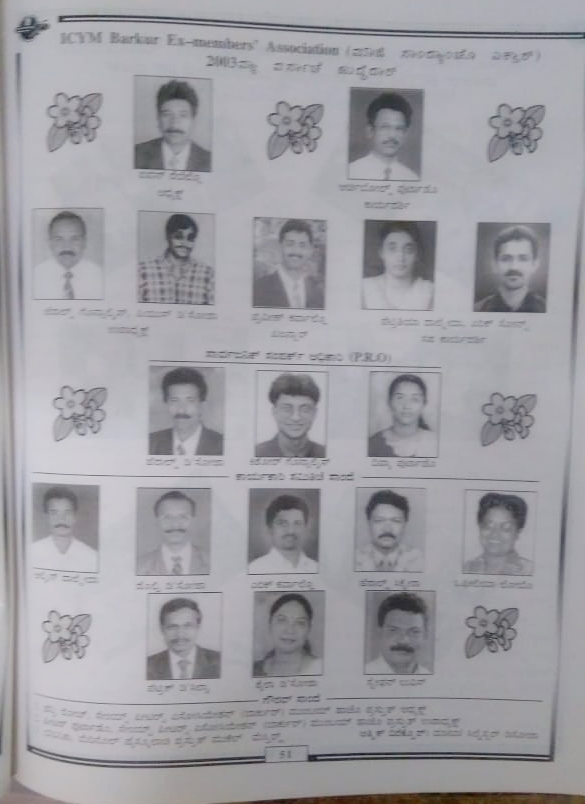 Probably the weight of its lethargic status lying on the first Executive Council headed by Ivan M. Rebello and the undersigned being its Secretary, couldn't be absolved from the responsibilities.
The very foundation was based on, 'active – passive' principle, in other words, 'we will unite in the event of a genuine need, otherwise not'.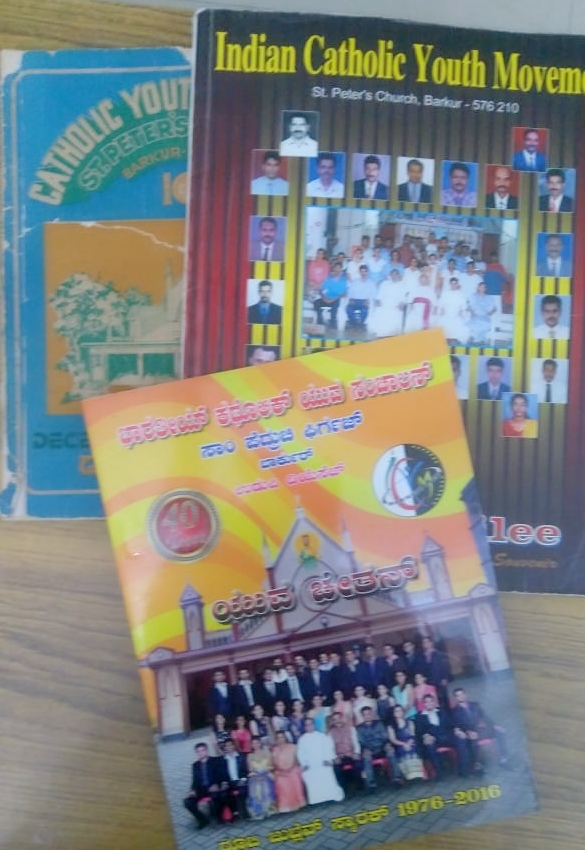 During the days of Rev. Fr. Valerian Mendonca, as the Director of CYM, we made an attempt to contact all Ex Members to invite them for the Ruby Jubilee Celebrations held in December, in the year 2016. Unfortunately the efforts didn't make expected progress….. 
We cannot turn the clock back, so we have to look ahead. These days are global and fortunately communication become cheap and quick.  Thanks to Vincent DAlmeida, one of the vibrant former President of CYM Barkur and his core team, who formed a Whatsapp Group, probably in the month of February, 2016.  Day after day the number of participants is increasing…..and probably now it reached to nearly 200 or more…..
It was his and his teams pet plan to organise first ever Ex-Members Union in March, 2016, it was a super success with the participation of CYM stalwarts around the world. The nostalgic moments in CYM were cherished, since many were meeting each other after years / decades. The last word while leaving the venue, Sankamma-thai Resorts, near NJC - from each and everyone was surprisingly same, "we must meet like this every year".
There were attempts to have such Get together in the following years in 2017 and 2018, but couldn't be realised, as the Church repair work was in progress and the Hall was utilised for Holy Mass and religious needs. Again it needed someone like Vincent to unite youngsters / elders of 2 – 3 generations – there are grandfathers and grandmothers and pretty younger ones – of course 44 years – 1976 -2020, means a lot……..Feel awkward while some address us as Uncle / aunt, fortunately not as Aab / Amai….It was a wonderful coming together in December, 2019 with all fun and frolic, best dinner course, songs, music, dance and jokes….It needs me pages to narrate my pleasant memories….!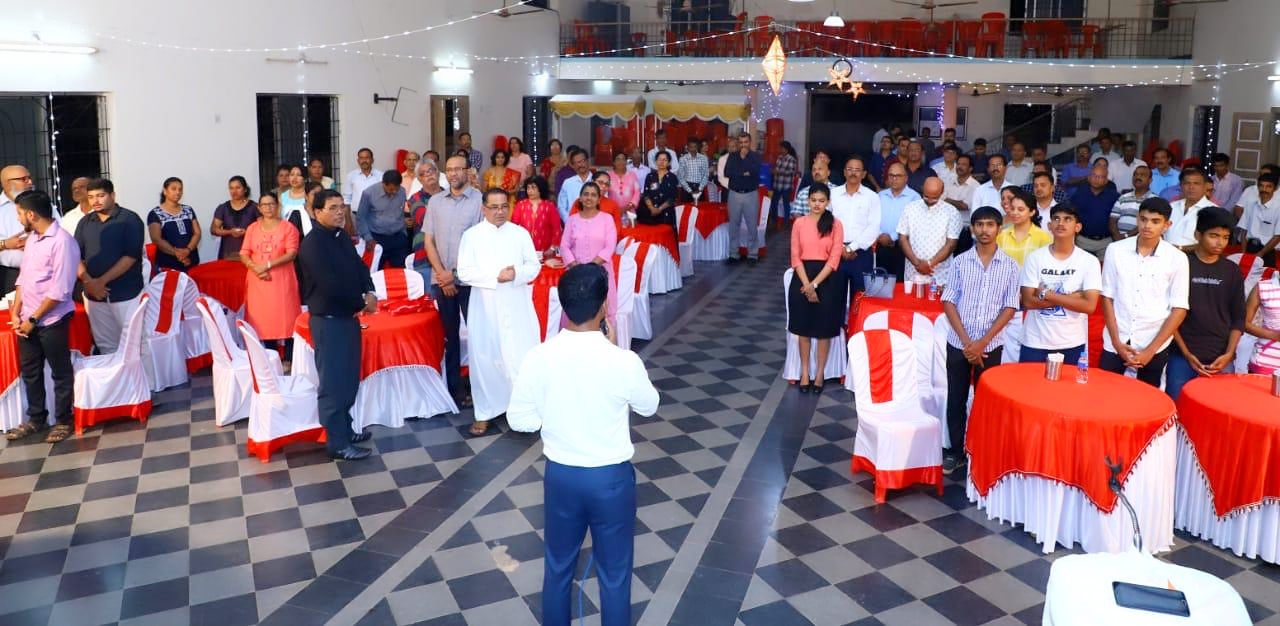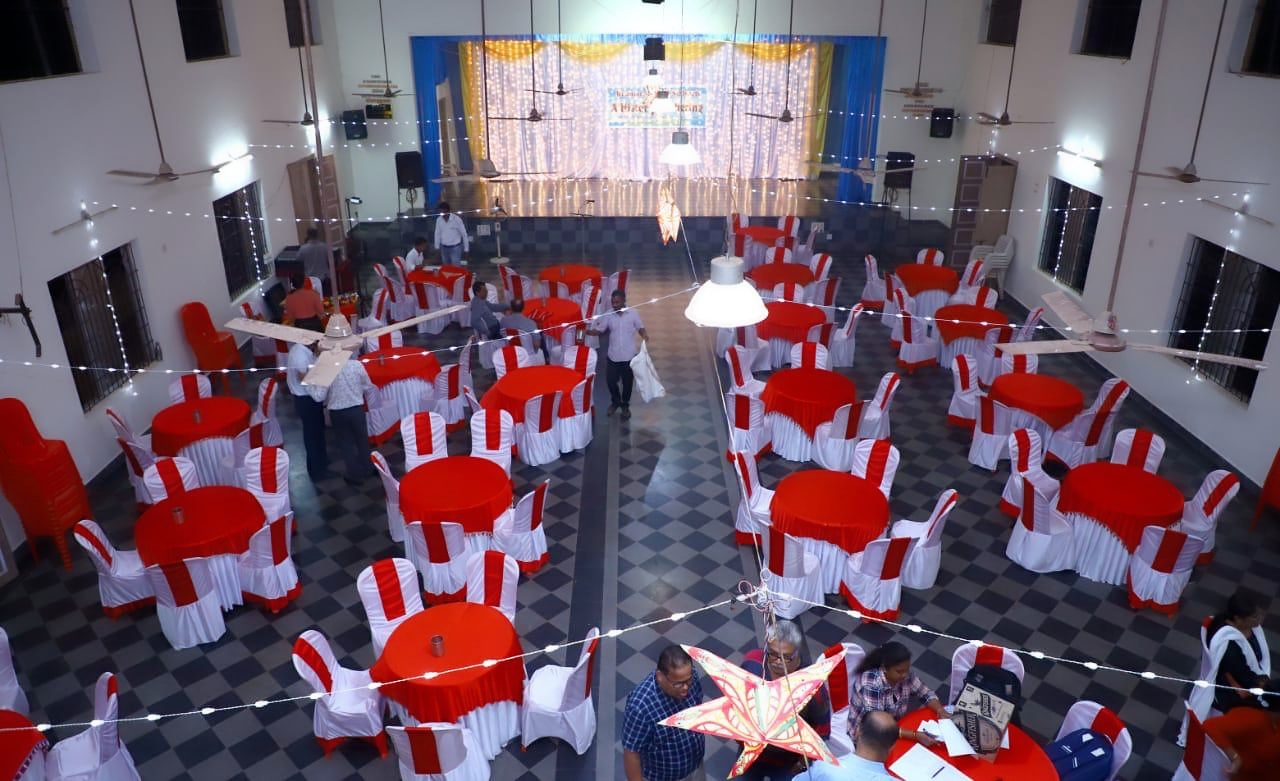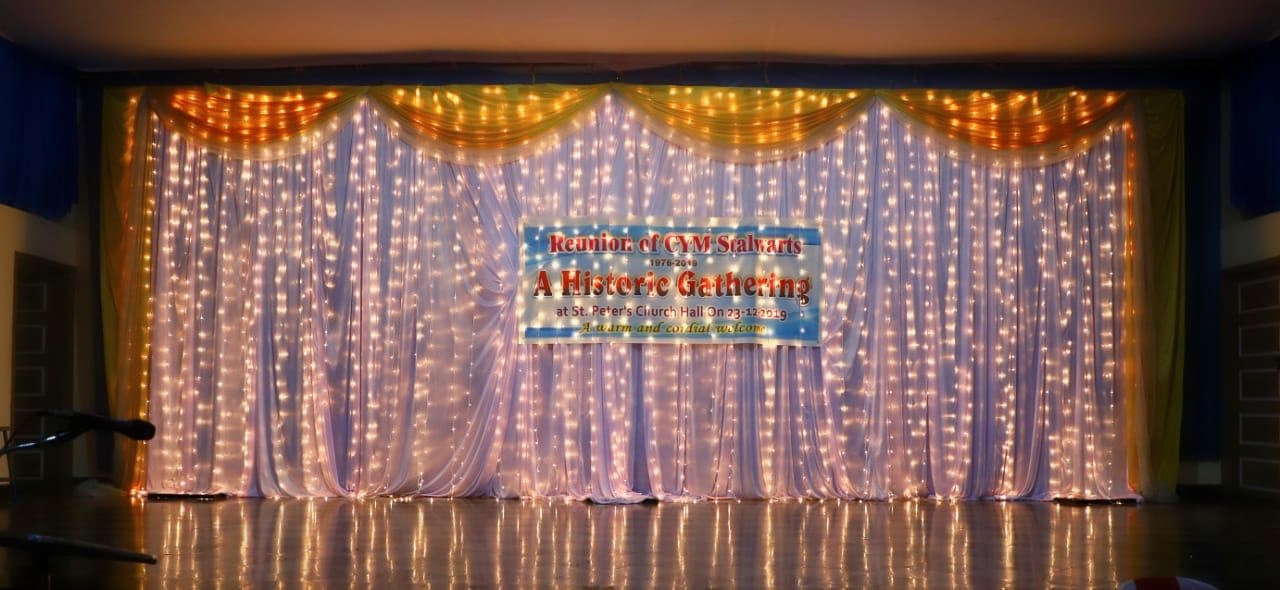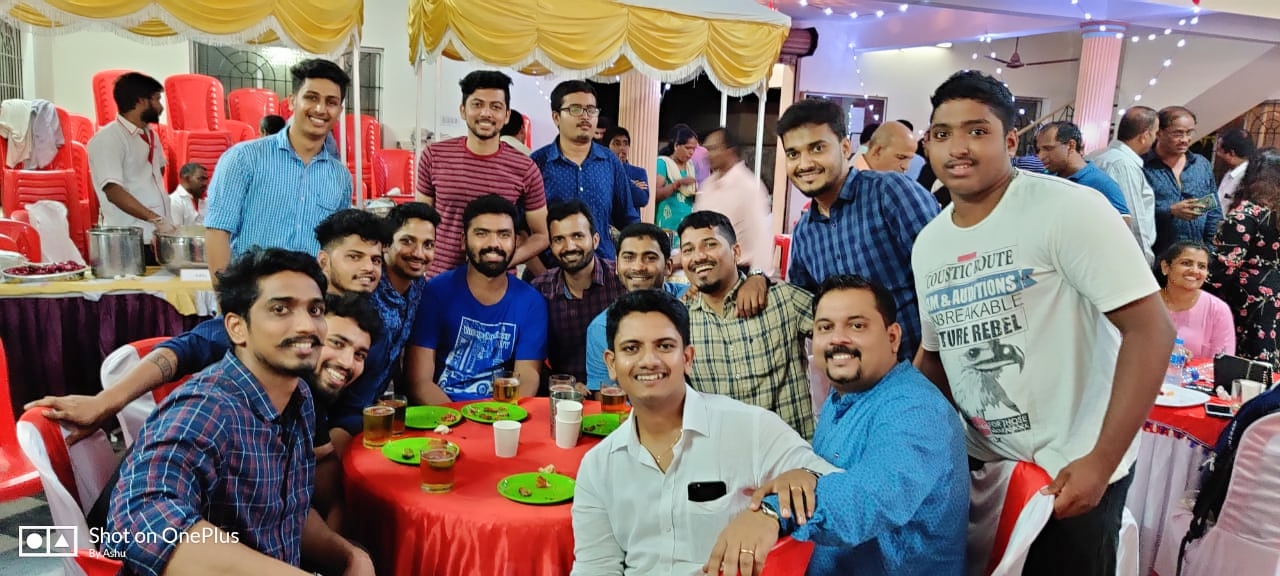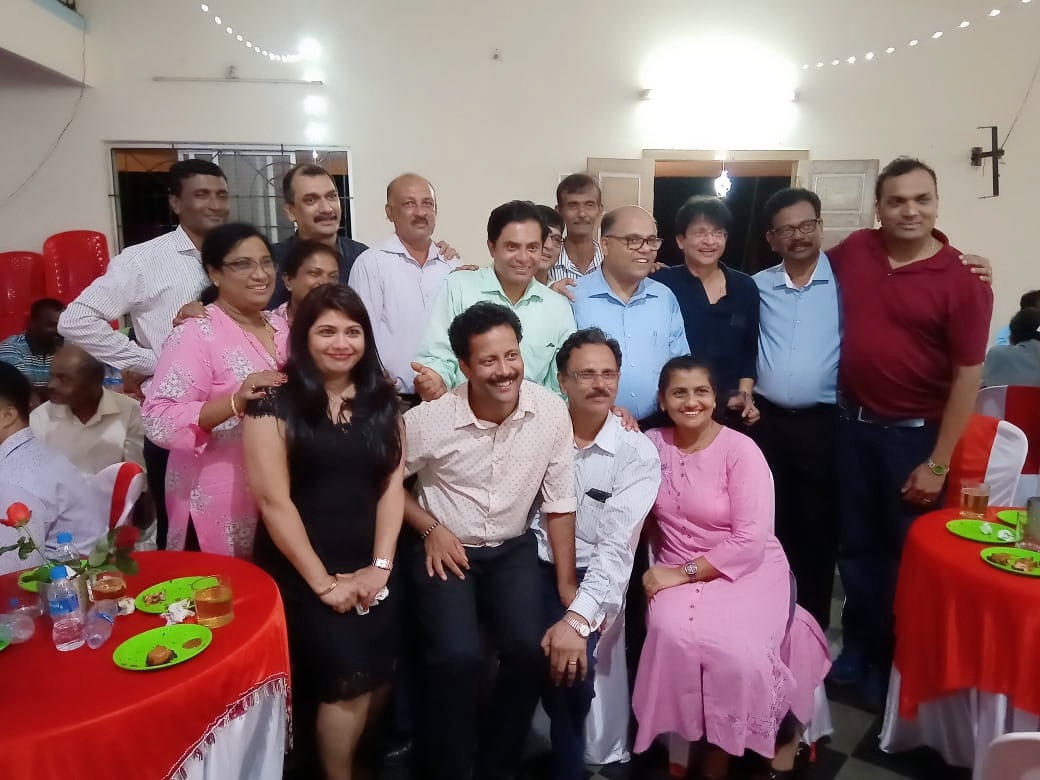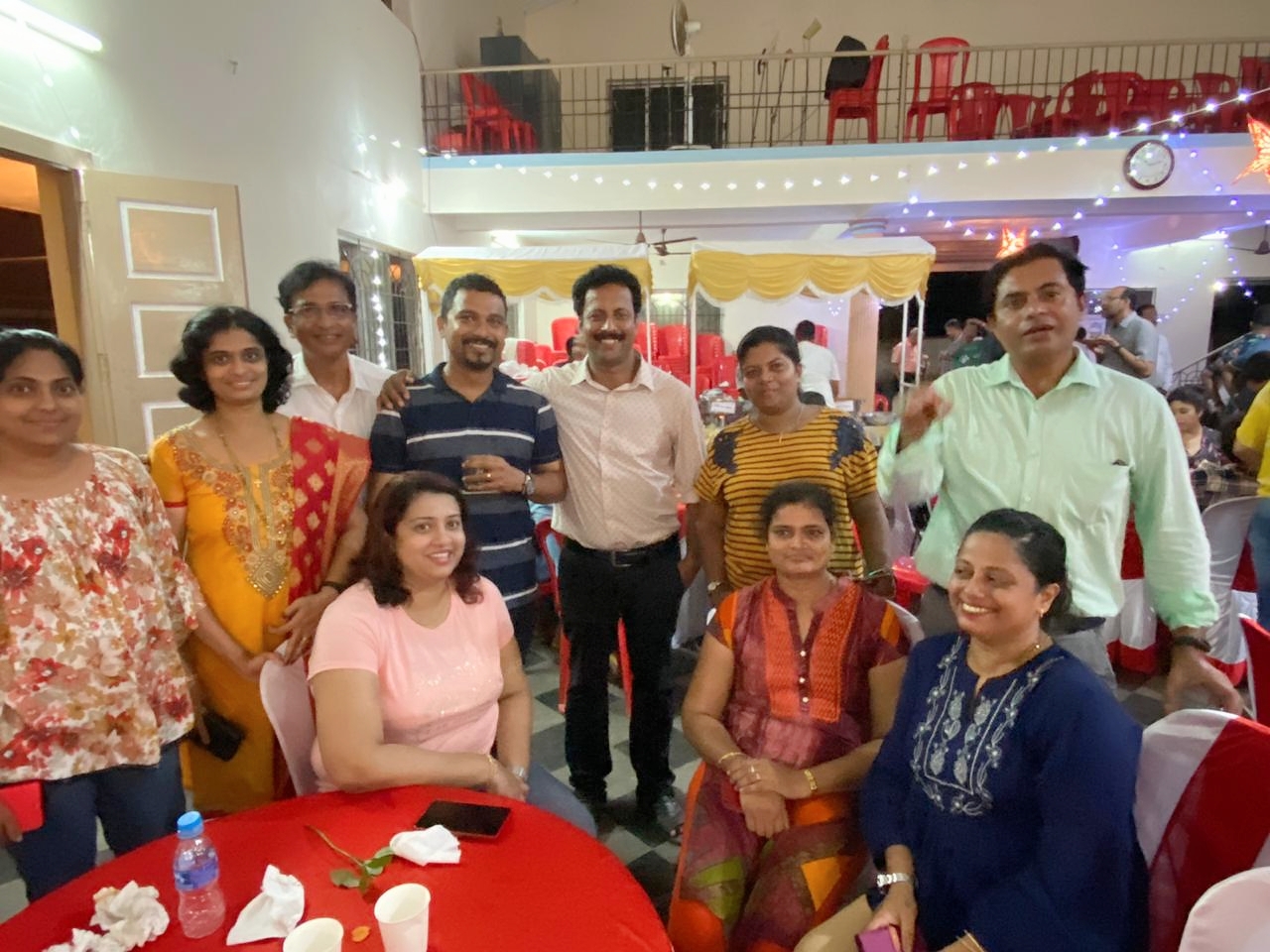 Click here to read the news ICYM Reunion 2019
Now coming to the point, is that enough for a platform like CYM with almost a half a century of great legacy, to be a silent spectator to the needs of society…? Yet again, Vincent and some likeminded people gave a serious thought to this need of the hour. Just talking, discussing will consume time with no expected results and the small team started to go ahead with Vincent in the forefront. We formed a CYM Charity Fund - Core Committee of 15 Members (Two seats still vacant), to steer the activities for the time being.  Feel free to involve, as it was announced we needed volunteer participation and the doors are still open to all CYM members to be a part of Core Committee. If need be, we can expand its strength to 20.
I.    Vincent DAlmeida, California USA
II.    Archibald Furtado, Santhekatte – Kallianpur
III.    Kishore Gonsalves, Abu Dhabi UAE
IV.    Eric L. Carvalho, Mumbai
V.    Ivan M. Rebello, Mumbai
VI.    Walter DAlmeida, UAE
VII.    Arthur Mendonca, Mumbai
VIII.    Ivan R. Gonsalves, USA
IX.    Wilfred Sequeira, Mumbai
X.    Divyananda Gonsalves, Barkur
XI.    Vinod Sequeira, Mangalore
XII.    Savita Furtado, Bangalore
XIII.    Freeda Lewis, Mumbai
As discussed in its first meeting, on Thursday, 26th November, 2020, a Capital Fund or Corpus Fund of a minimum 5 lakhs will be formed by the generous contributions of socially concerned CYM members as well as other generous donors. In case of a emergency need of Barkurians in general, temporarily this can be used and eventually made good later with specific contributions, donations etc. Interestingly, we are approached for help and as many as four genuine needs and surely it will dwindle once we are on the move…..We are also optimistic and hopeful that, with your support our Barkur CYM family will deliver…..
In case of needs, CYM local Unit in Barkur, or any of the Ex CYM Members, can approach or write to any of the Core Committee Members, which in turn forward the same to Core Group, to enable to take a decision swiftly.
The primary objective of the Charity Fund is to help the needy, lonely, less privileged and downtrodden in the surroundings, whatever small way possible to lighten their burden on daily bread, medicines, education of children, more importantly in emergencies etc.
However in case of needs, requiring fairly big amount, we have to mobilise funds for such projects or join with some NGO or Charity Firms and to proceed with such proposal, Core Committee or its appointed subcommittee make a small  study and give a report and subsequently, the Core Committee takes a final decision.
The above is as far as the functioning of the Fund, but we need all Ex-CYM Members to be a part of this movement. Not necessarily contributing funds, which is very essential, but your kind words, locating the right person in need, meeting the beneficiaries, delivering these benefits to the last, the least and lost, as all these services too have its own value. Let us not focus on the failures of the past, instead start today with positive thoughts and better expectations.
On behalf of CYM Barkur, Charity Fund Core Committee,
P. Archibald Furtado, archibarkur@gmail.com, Mobile: 98457 42750