Ever smiling, always helpful, Mrs. Cynthia DSilva nee Carvalho
Ever smiling, always helpful, 
Mrs. Cynthia DSilva nee Carvalho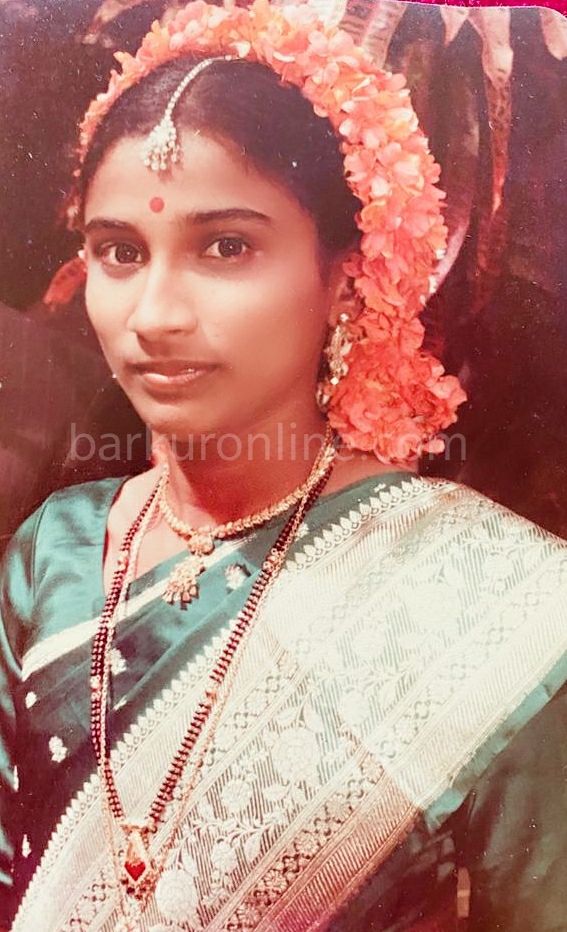 There are exceptionally few among women, served in CYM in late 70's and early 80's who still keep that cordial relationship, not only with their contemporaries in Barkur and around but also the local unit of CYM whenever and where ever possible and Cynthia always occupies the top slot in this list. Once Fr. Patrick in a casual conversation remarked, "How is the CYM family…..." First, I may be tube light, was not able to understand, but later got the point. Yes, Carvalho's of Rayara Thota, always involved, influenced and attracted by the Church in general and CYM in particular. In other words, both Peter Carvalho and his younger brother Joseph Carvalho's all children associated with this platform, and Cynthia rightly the pioneer to show the way to siblings and as well as cousins…..It's a proud feeling to note, Cynthia, her lone brother Eric, all sisters, cousin Praveen, his two sisters etc were in CYM and all of them both served in different capacities and gained from it and also paid / paying back to it in manifold….!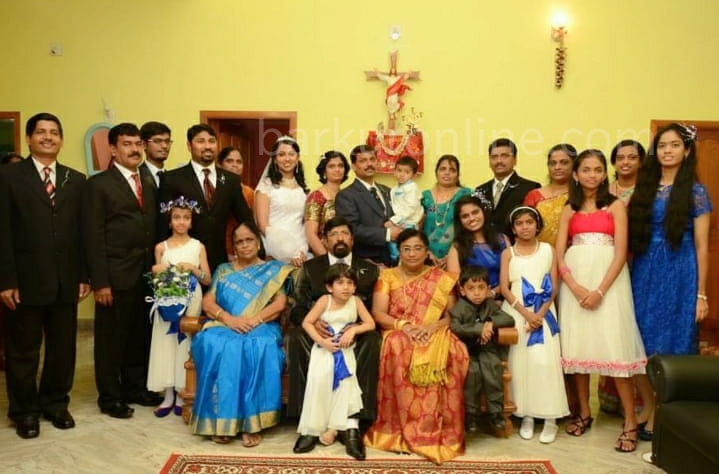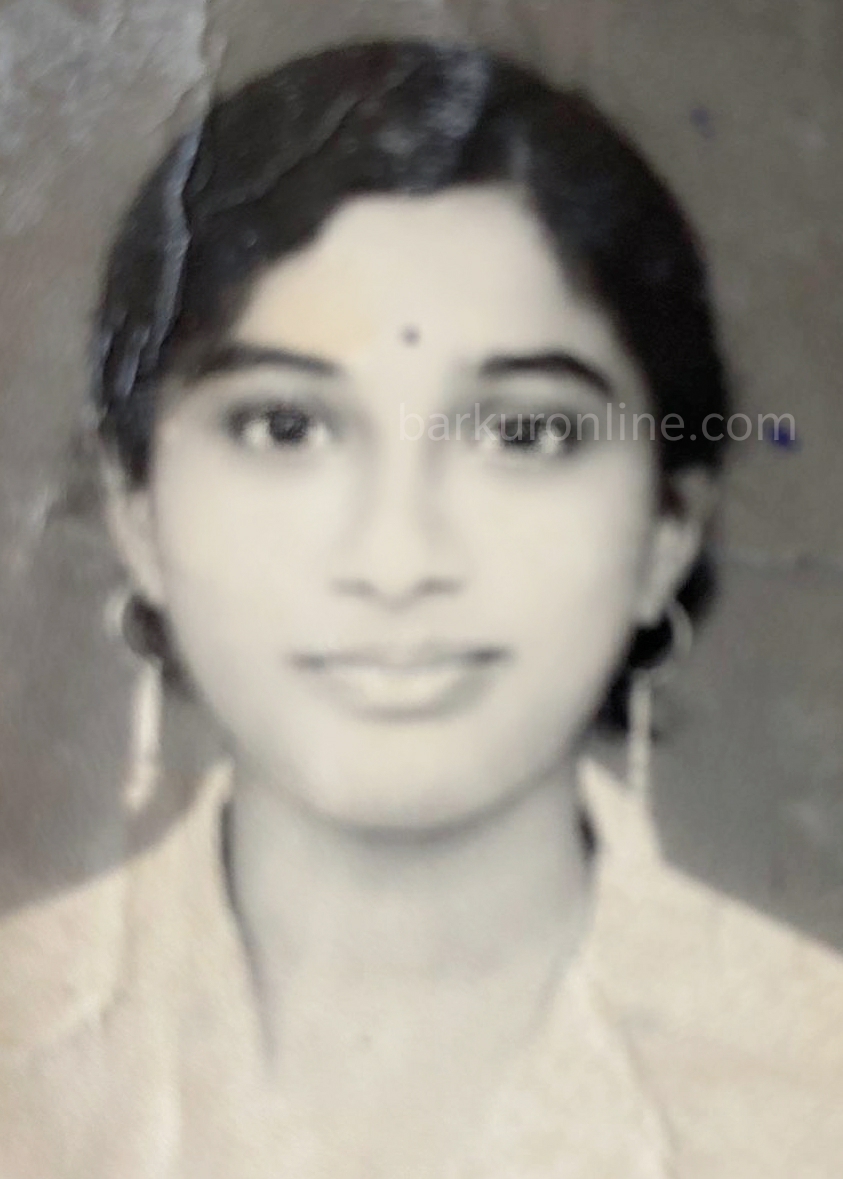 Early life and education:
Cynthia Carvalho was born on, 5th November, 1963, as the eldest daughter of Late Peter and Mrs. Nancy Carvalho. The family had a short stint of living in Bombay, 1961 – 66, until such time they decided to settle down in Rayara Thota in Kachhur Barkur.
She started her education in Maryknoll Higher Primary School, Hosala Barkur from Grade 1 to 7th and continued her High School studies in Maryknoll Girls High School, Barkur where she was very active in Bul Bul, Guides, Debate Groups etc and PUC in National Junior College, Barkur. It was in SMS First Grade College, affiliated to Mangalore University, she finished her BA degree in the year 1984.
CYM the next home for the family: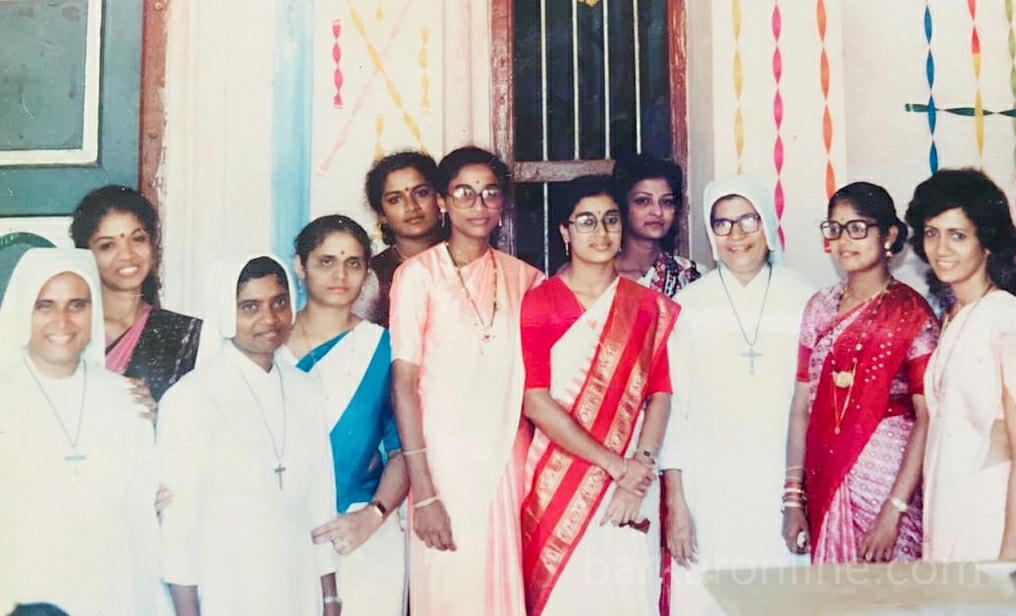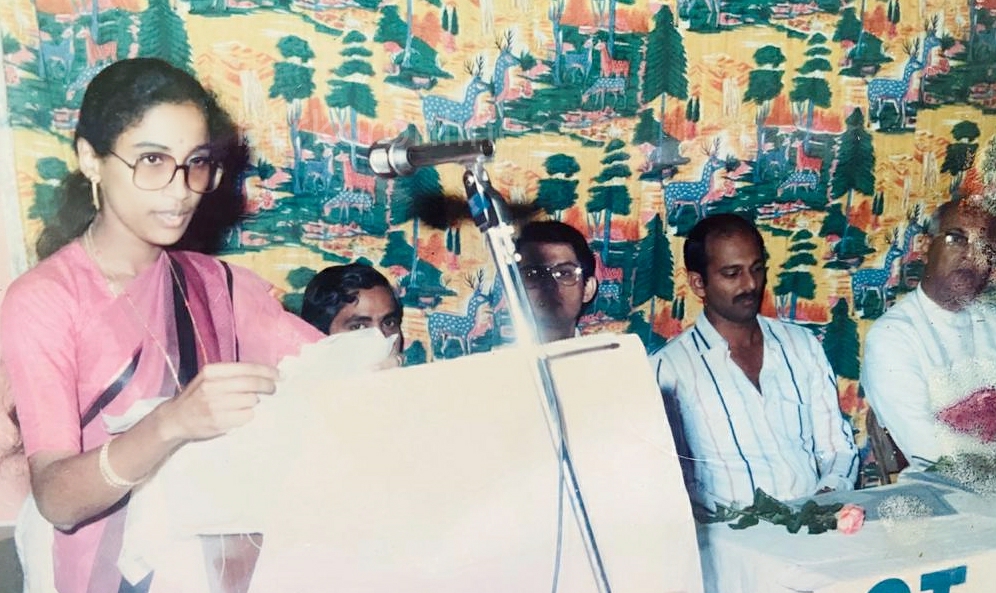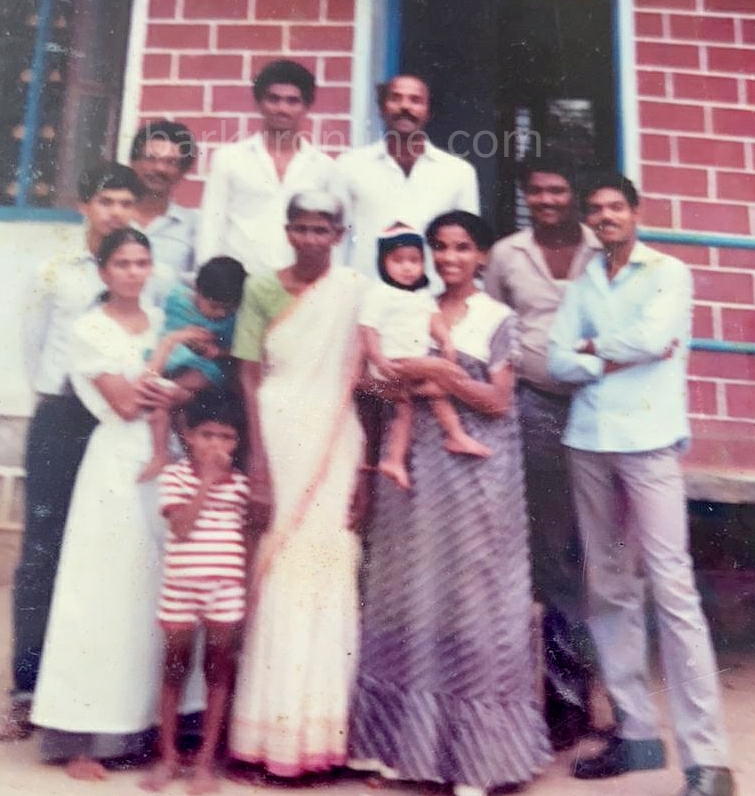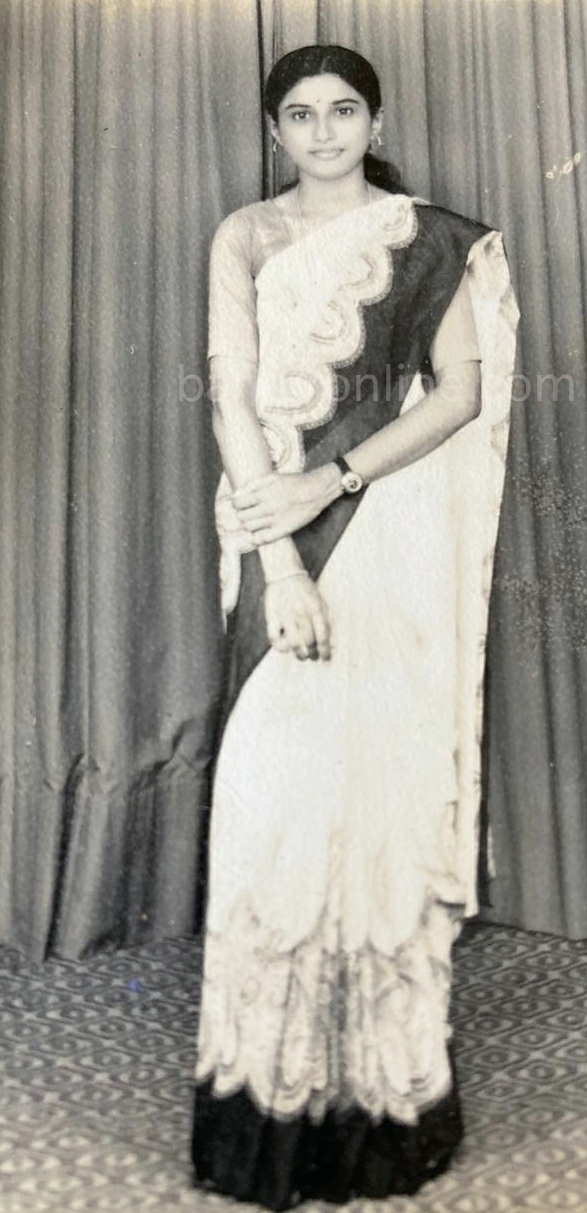 Their house located within two furlong radius of the Church and hence the family was always counted among the daily Mass attendees. Once youth pass out SSLC, at times even earlier, doors of CYM were open for interested youngsters and Cynthia too enrolled as its member with her classmates in the year 1980 and no looking back for the following 5 years and interestingly Cynthia was one served as office bearer – Joint Secretary, and Vice President etc for 3 – 4 years. She had inborn leadership qualities which was given a boost and encouragement by Fr. Patrick Rodrigues, who was then Director and Assistant Vicar of Barkur.
Forced actress and learnt acting within a short time:
Basically acting was not her cup of tea. But CYM made her an actress. She was an excellent prompter off the stage. It has happened, the one play selected for Youth day,  'Tisri Bayl' - May, 1981, had 3 female roles, no one was there with any acting experience or exposure and most importantly not willing to take risk. Somehow our Harry Sequeira convinced her to act and the role was of Evelyn, a girl friend of a CID. She had only two scenes. One on road and CID has to pretend as if he don't know her….she too has to reciprocate….but this Harry's additional dialogues, out of script confused her and by mistake delivered the last dialogue first….to bring the situation under control, Harry exhibited his quick presence of mind and role of CID I was playing too had to adjust to the unpleasant situation….Her weakness was, she couldn't control her laugh, yet again another embarrassing situation….but Harry smartly managed to take her exit…. It was not her mistake but acting with veterans like Harry made her to struggle….Thereafter she learned the trick and better performed in the following plays in December 'Shirapachi Shirant', a tough play written by Johny Mariabhoomi, Udyavar…..the role was twin Hero's (mentally retarded) sister which was acclaimed by spectators for emotional touch. She also acted in 'Yekachh Rukachin Phollan' and 'Main Kain Asai…?'
Many a time we call back these and such hilarious moments in CYM, and have a loud laugh….Best thing we liked in her is she takes things in sportive spirit with a large smile…..! She always encouraged and patted everyone even for a small contribution, as she was in Church Choir, Sodality etc. This unique quality, the whole CYM liked in Cynthia, who had no discrimination or favour, but very much impartial with all and sundries….
She set one best example for her younger brother Eric, sisters Sunita and others to join CYM and make use of this platform to serve and exhibit their talents. Most importantly, she has retained that cordial relationship and rapport with both ex members and present group, best way within her limits.
Married life with gentleman Rophy D'Silva from Padukonne:
Probably Cynthia had a plan to try for a job, as she knew type writing / short hand etc immediately after graduation. Destiny had different plan for her and at the age of 22, a proposal for marriage came and the wedding took place on 15th January, 1985. It's God's providence her husband Rophy D'Silva an Instrument Engineer by profession, serving in Gulf, from Padukonne / Trasi, is a gem of a person, if anyone meet him once, he will be carried away with his jovial, friendly and down to earth nature and a permanent friend for life time….
The couple is blessed with two children – a son handsome Ruston a qualified Fire & Safety Officer, now well settled in Qatar. His wife, Jovita DSouza, MSc. BEd, a teacher by profession, also serving in Qatar. Charming daughter Russal Fiona married to Neville Pinto a soft ware Engineer, employed by Dell Group as Senior Supply Chain Analyst,  in Bangalore and wife Fiona serving as Associate Advisor,  for Amazon Group in Bangalore.
A born leader and various platforms to prove her leadership through service: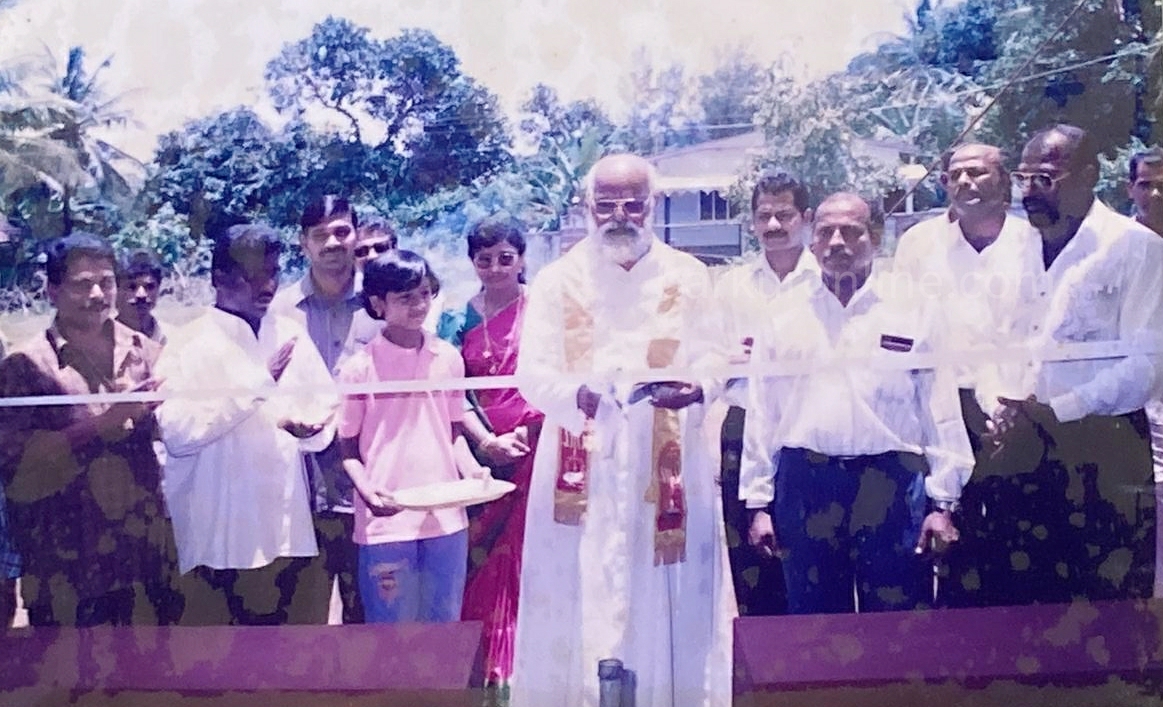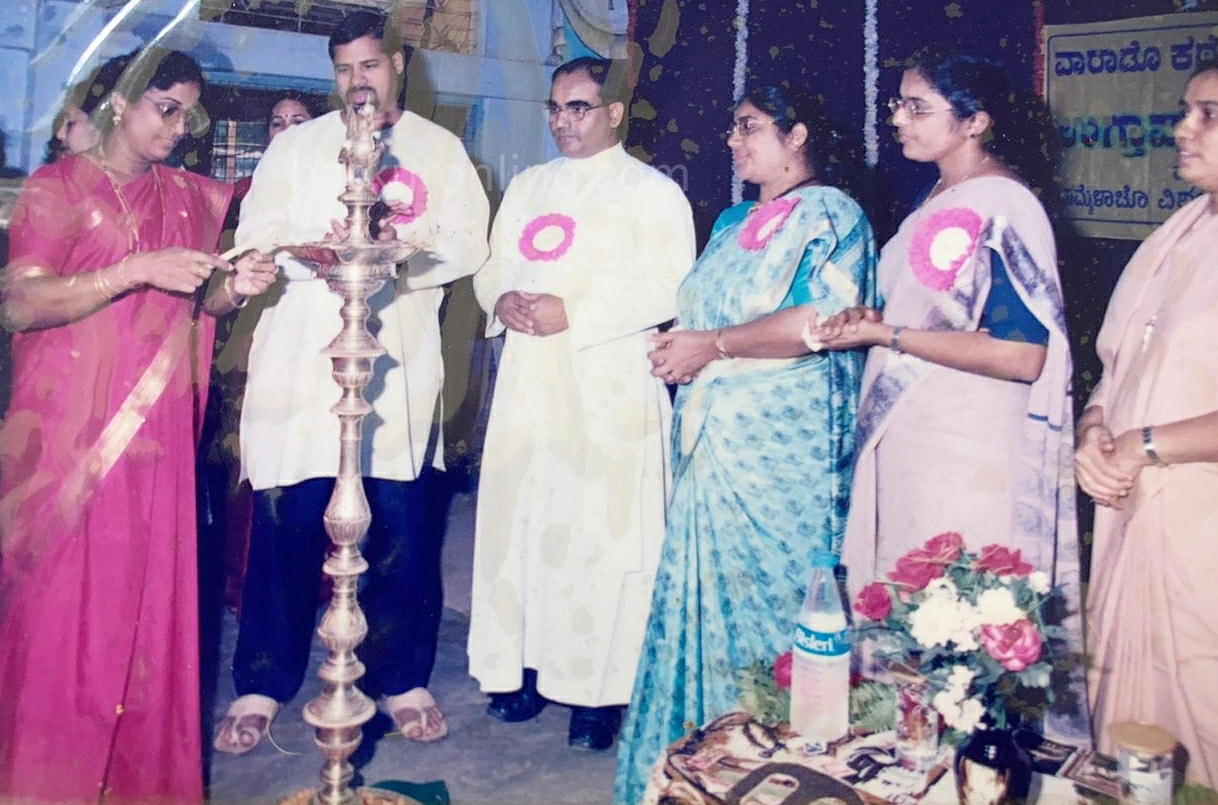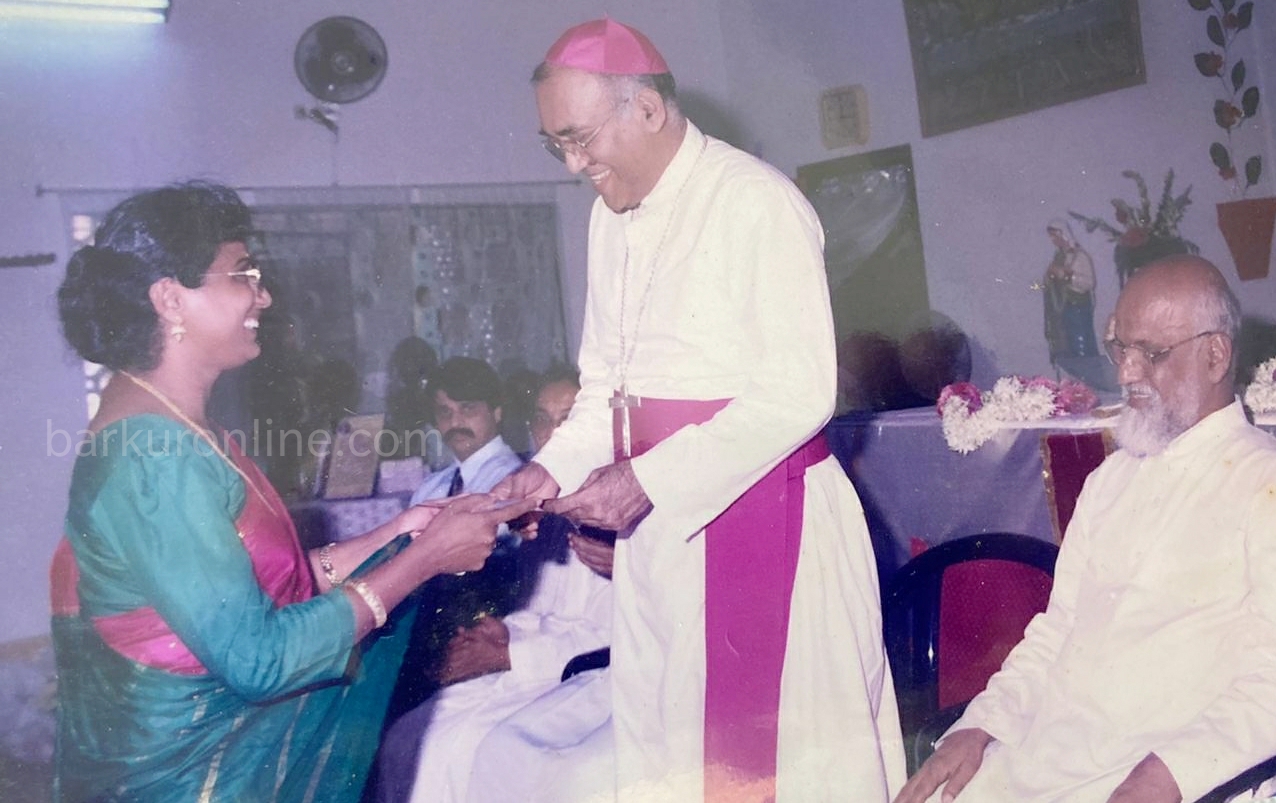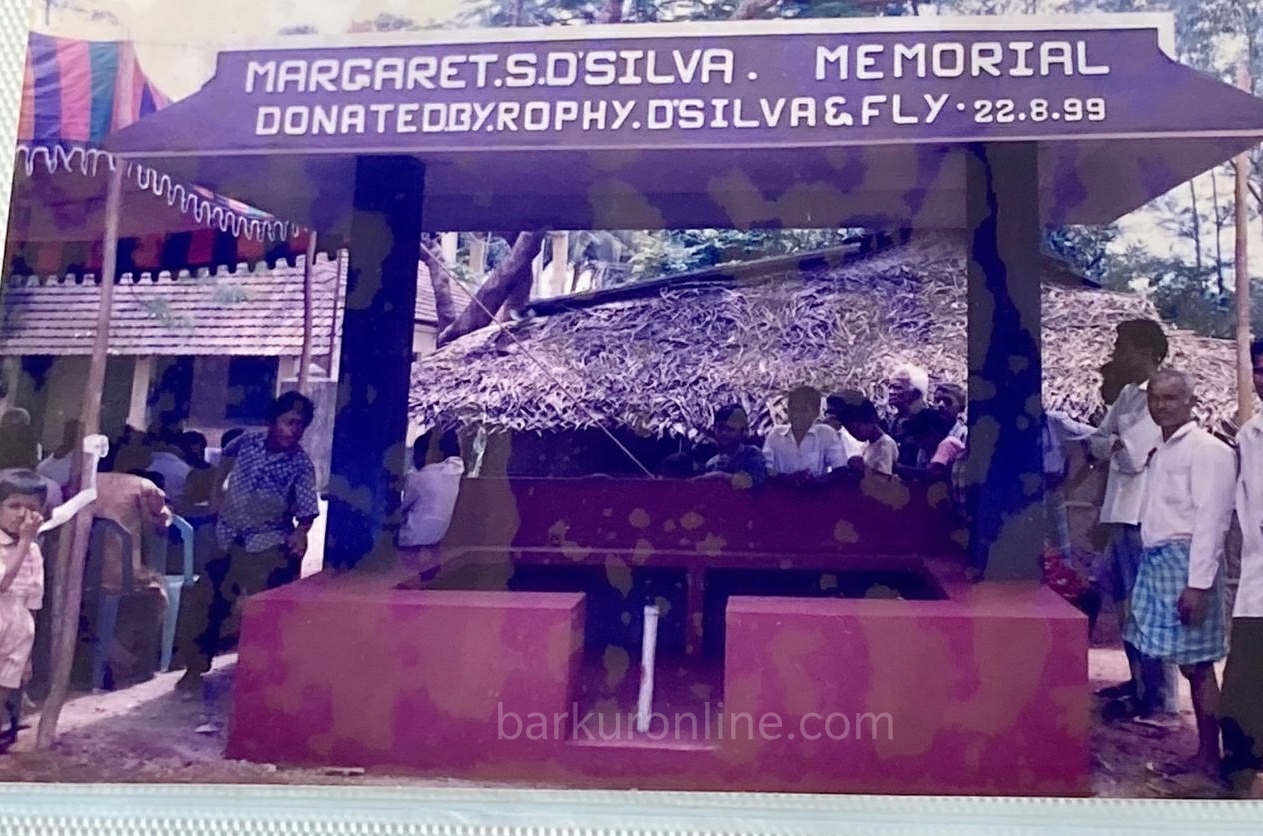 Meanwhile, the family moved to Trasi near Church, by constructing a new house, for the convenience of School going children.
Cynthia preferred to be in the service of Church and Women's welfare. She served for two years as the Secretary of Parish Pastoral Council, Holy Cross Church, Trasi.
It is very interesting proud to note; Cynthia was first woman in the parish to serve as Gurkarn of St. Joseph's Ward, Trasi for a record seven great years.
Cynthia & Rophy took special interest and initiative to construct a 'Bus stop shelter', in memory of parents – 'Late Salvador DSilva and Margaret Passanha' just opposite to Holy Cross Hospital, Church, for the convenience of daily commuters and handed that over to Panchayat now for maintenance.
She took initiative to start Stree-Sanghatan in Trasi parish and as its Founder President established it to be one of the active and visible organisations for women. Her leadership was well recognised and elected to be the Varado Sanghatan Founder President, a federation of as many as 11 units from all churches in the Kundapur Varado / Deanery.
Permanently shifted to Manipal:
In recent years they are active parishioners of Manipal church, since 2005. Here too, she endeared herself with many yeomen services and many opportunities knocked her door to extend her helping hand and exposure to her inborn and trained leadership qualities, as she was in Parish Pastoral Council etc.
Her first love or passion must be women empowerment and in Manipal too she took initiative to form Stree Sanghatan, with likeminded people and with the support and guidance of Fr. Reginald Pinto, Director Sampada in the year, 2013, yet again as its Founder President. For a short stint the family lived in Abu Dhabi, UAE and now back in Manipal. In 2019 again she was requested to lead the unit and still he holds the reins as its President…..
Silver Jubilee of their Wedding, a milestone made of love and trust, a wonderful memory: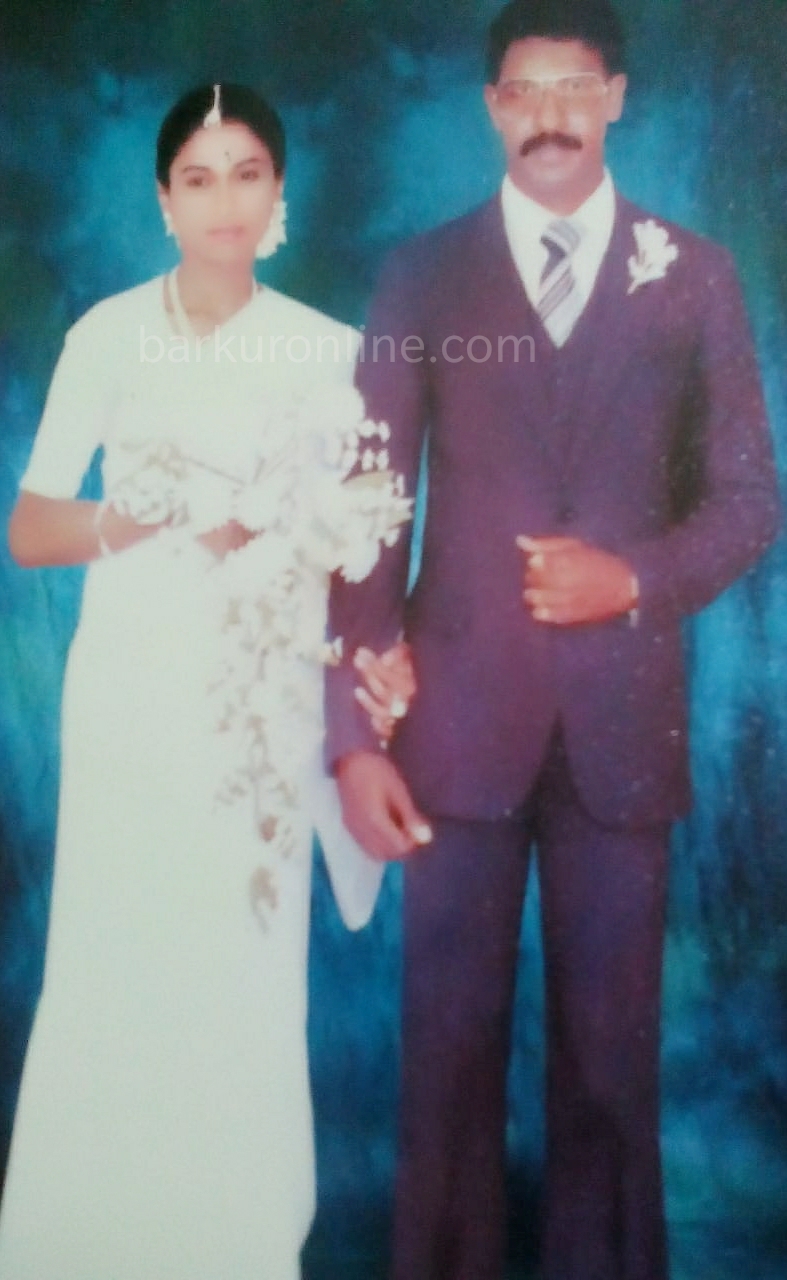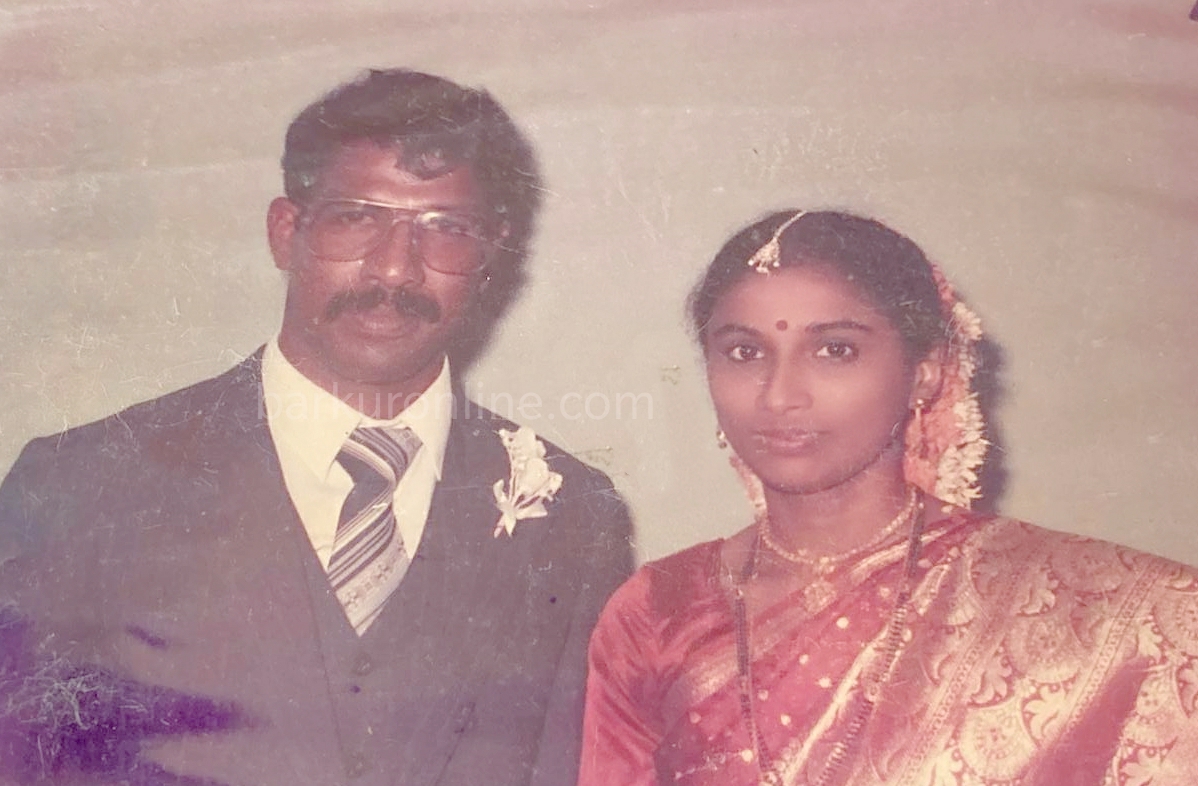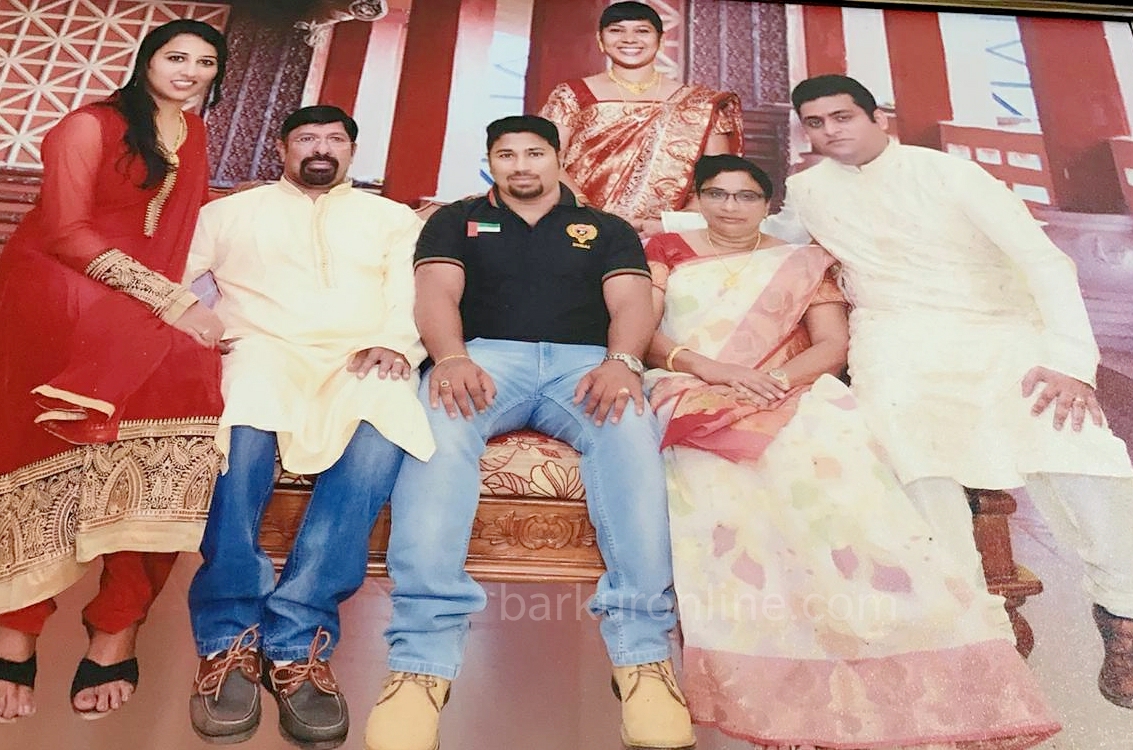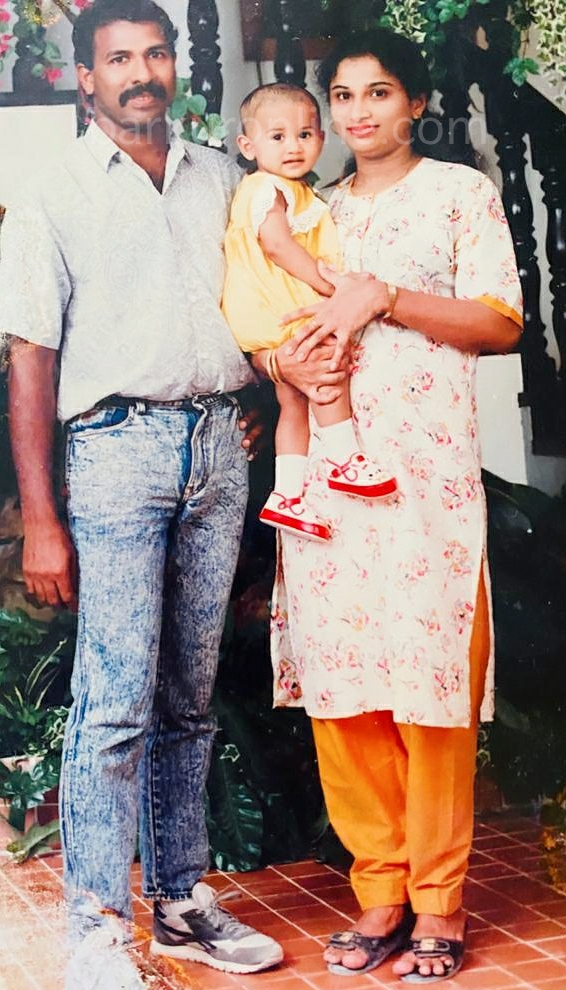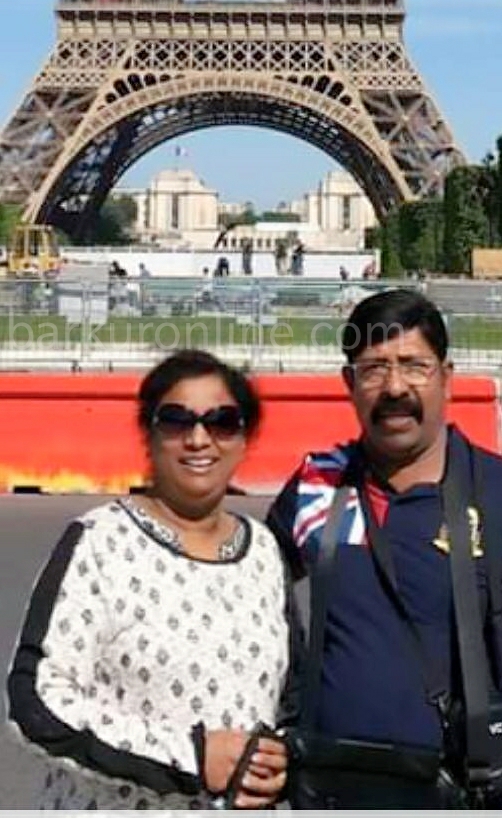 Personally, it was a great opportunity to be with Rophy & Cynthia on their Silver Jubilee of married life, celebrated in Manipal on, 15th January, 2008 and raise the toast, 'as two became one 25 years ago on this day, crossed a long journey together and overcome every distress with the power of love, dedication and understanding…..' The journey continues, now almost 35 glorious years, rightly a lesson and inspiration to younger one's…… 
Concluding passage:
CYM the platform brought all of us under one umbrella, she always humbly admits and give credit. She and her husband make it a point to attend any cultural events organised by CYM in Barkur or around. They supported CYM / SPCYA / SPA etc in their projects over the years. One of the active participants in CYM Ex members Group happily attended in its two reunion events held in Barkur.
Another interesting point we observed is, she boast and talk highly about Barkur CYM where ever the family resides – Padukonne, Trasi, Manipal or Abu Dhabi, UAE….as she is one of our CYM's best ambassador to outside world.
Long way to go Cynthia, may you as an individual, be bold enough to use your voice, brave enough to listen to your heart and strong enough to live the life you have always imagined, with your husband and children, as you brought laurels to our CYM of Barkur. Your smile, loving words, every kind action, is rightly a reflection of your personality and beauty of your soul. It is our prayer and wishes; let this fragrance still spread around the place wherever you are in coming days and years. May Almighty Lord bless and guard you and family abundantly.
On behalf of Team Barkur-online,
P. Archibald Furtado, 10th November, 2020. archibarkur@gmail.com, Mobile: 98457 42750.