The great voyage of 75 years – National Higher Secondary School, Barkur
-Prof P. Archibald Furtado
The great voyage of 75 years – 
National Higher Secondary School, Barkur
Introduction:
National High School or the best known National Junior College Barkur is at the threshold of celebrating its Platinum Jubilee – 75 great years of imparting best education in and around Barkur.
It was a  revolutionary initiative to venture an High School during those difficult years as the Matriculation was one of the highest qualifications and those possessed this certificates were in great demand and absorbed by best of the best corporate houses, Banks, educational institutions.
On this glorious occasion of historical importance, the Team Barkur-online will try to publish series of articles highlighting the inception years, growth and contribution of BES vis a vis NJC Barkur.
The following is just to give a glance at the situation in early 40's in the 20th Century in Barkur.
A brief background:
In 1945 – 46, there were High Schools located only at Taluk Head quarters viz one in distant Udupi and one in Kundapur and of course one Milagres High School in Kallianpur established in the year, 1934.
By this time there were few Primary and Elementary Schools in Barkur – New English School, Santheguude, up to VIII, (now the oldest and the one more than a century old Institution, in Barkur), Maryknoll  started in 1940, Bharathi Primary School, Uddalgudde etc to mention a few, offering education till 4th STD and in later years Grade V.
The Barkur Educational Society (Regd 1945)
In 1945, a team of socially concerned citizens of Barkur town and around conceived the idea to have a much needed High School, by forming 'The Barkur Educational Society' – a registered Trust, uniting the representatives of all major faith, castes and creeds without a base Primary back-up institution.
Very few remember these great names today. But their sacrifice and determination, social concern and passionate urge to offer much needed higher education in their native town united them to offer what little best they had in the form of donations, labour, talents, leadership etc…..
The great leaders and pioneers of the time:
1.   Sri Sri Vidyamanya Swamiji of Bhandara Keri Barkur & Palimar Mutt, Udupi.
2.      HT Ramanna Shetty
3.       Dr. A. Srinivasa Hebbar
4.       Altar Ramanna Shetty
5.       Dr B. Krishna Bairy
6.       John P. Sequeira
7.       Paul B. Lewis
8.       B Venkatesha Kamath
9.       P. Laxman Kamtah
10.   P. Ganapatthy Rao
11.   Patel Veeranna Shetty
12.   Madhava Mangala Poojary
13.   R. Subbanna Hegde
14.   K Ramappaiyya
15.   Vandar Sheenappa Shetty
16.   Louis DLima
17.   B. Narashima Pai
18.   B Soorappa Shetty
19.   B. Laxminarayana Adiga
20.   P. Rama Rao
21.   N Sreenivasa Nayak
22.   B. Laxminarayana Rao
23.   Krishna Ghadiyar
24.   Ignatious L Roche
25.   B. Hoovappa
26.   T. Sarvottama Kini
27.   Kunjiman Beary
28.   Vittal Shetty
HH the venerable Swamiyar of Sri Bhandarakeri & Palimat Mutt Udupi was the rallying point as President and the then Town Panchayat Chairman Mr John P. Sequeira was the Secretary and Medical Officer of LF Hospital Dr A S Hebbar as Treasurer.
The enthusiastic team comprising, the Barkur Educational Society, the Alumnai Association  ( Ex students), & the Platinum Jubilee Celebration Committee working hand in hand with perfect harmony to see that this Temple of Learning seen it's Silver and golden years, still relevant and one of the best in the surrounding. ...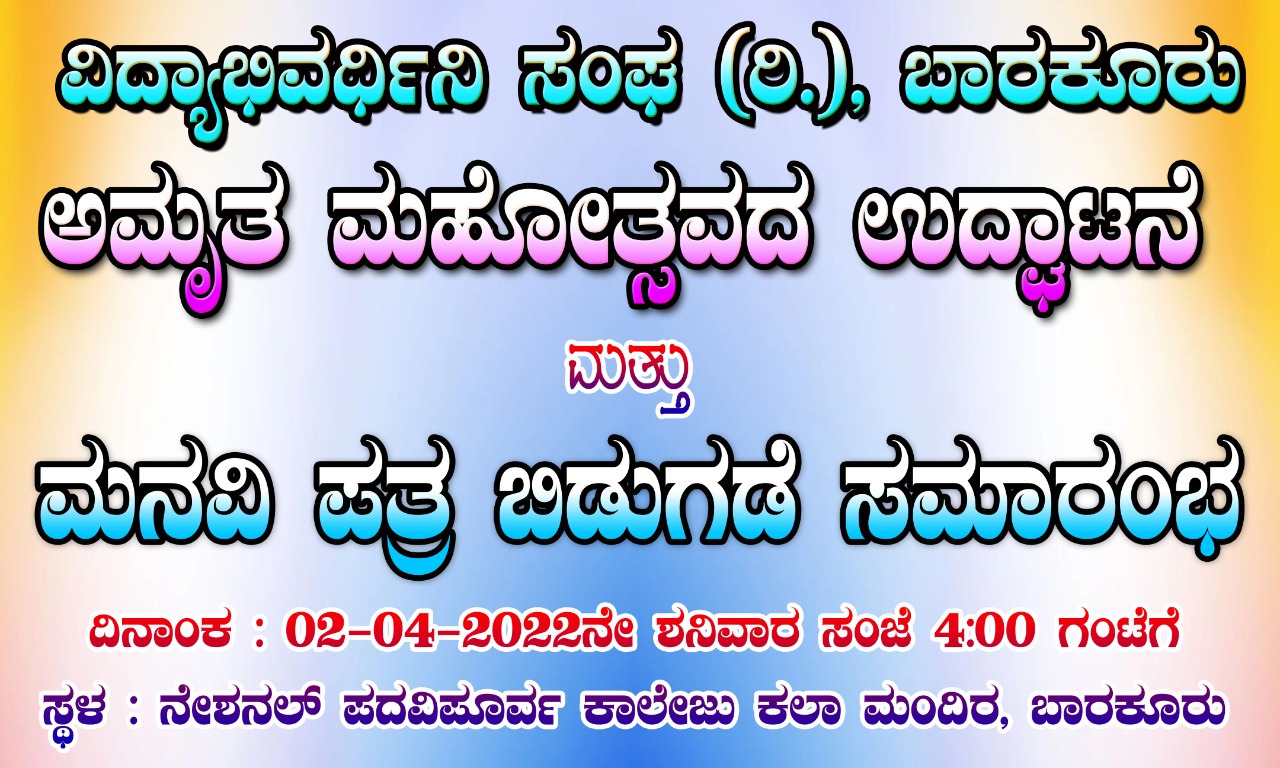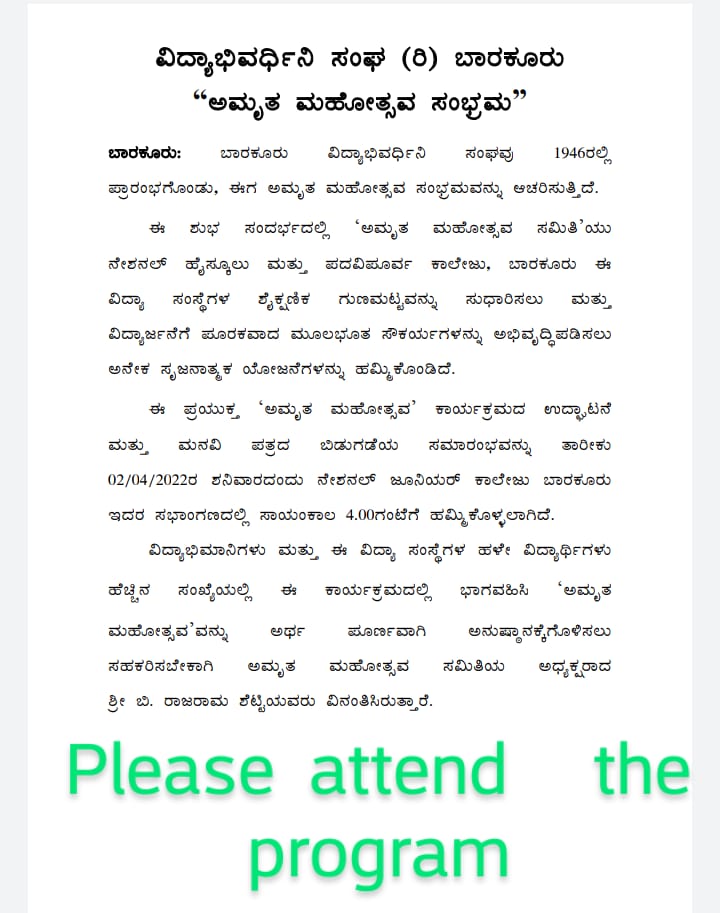 Yes, Platinum Jubilee is around and the trios are planning for something worth to pay back to the Alma mater...on 2nd April a Meeting has been called and you are cordially Welcome to be a part of it....
Soon you will read about,
Foundation of NHSS in June 1946 and first HM PN Bhoja Rao……
(More articles to follow…….Please watch these pages Thank you.)
Prof P. Archibald Furtado, Dept OF Commerce, Milagres College, Kallianpur.