Joseph D'Souza the superstar CYM Barkur of 80's
CYM of yester years have scores of talented actors and actresses to its credit. One can provide a long list of such rich and diversified talents viz, Arun Augustine Dias, Ronald DAlmeida, Louis DCosta, Sylvan DAlmeida, Alwyn DSouza, Lawrence A Sequeira, Veera Monthiero, Asha Martis, Shanthi Sequeira….. are just few names…… still afresh in the minds of  people of those golden age. Joseph DSouza, a contemporary, climbed to stardom in Barkur, with small steps, playing character roles. He was a versatile performer with all types of roles – villain in 'Kainsar asa Bachavi', comedian in Kazarachi Dotorn, hero in Tisri Chit, Main Kain Asai..?    speak of his clout, grip and control over the performance and justice to the whole play to be a super hit in the end…….! Those were the days, only two fields viz, Sports and Games in Schools & stage acting – were the windows to exhibit one's smartness, talent and growing personalities of teenagers and youth, the age rightly craving for recognition, praise, encouragement……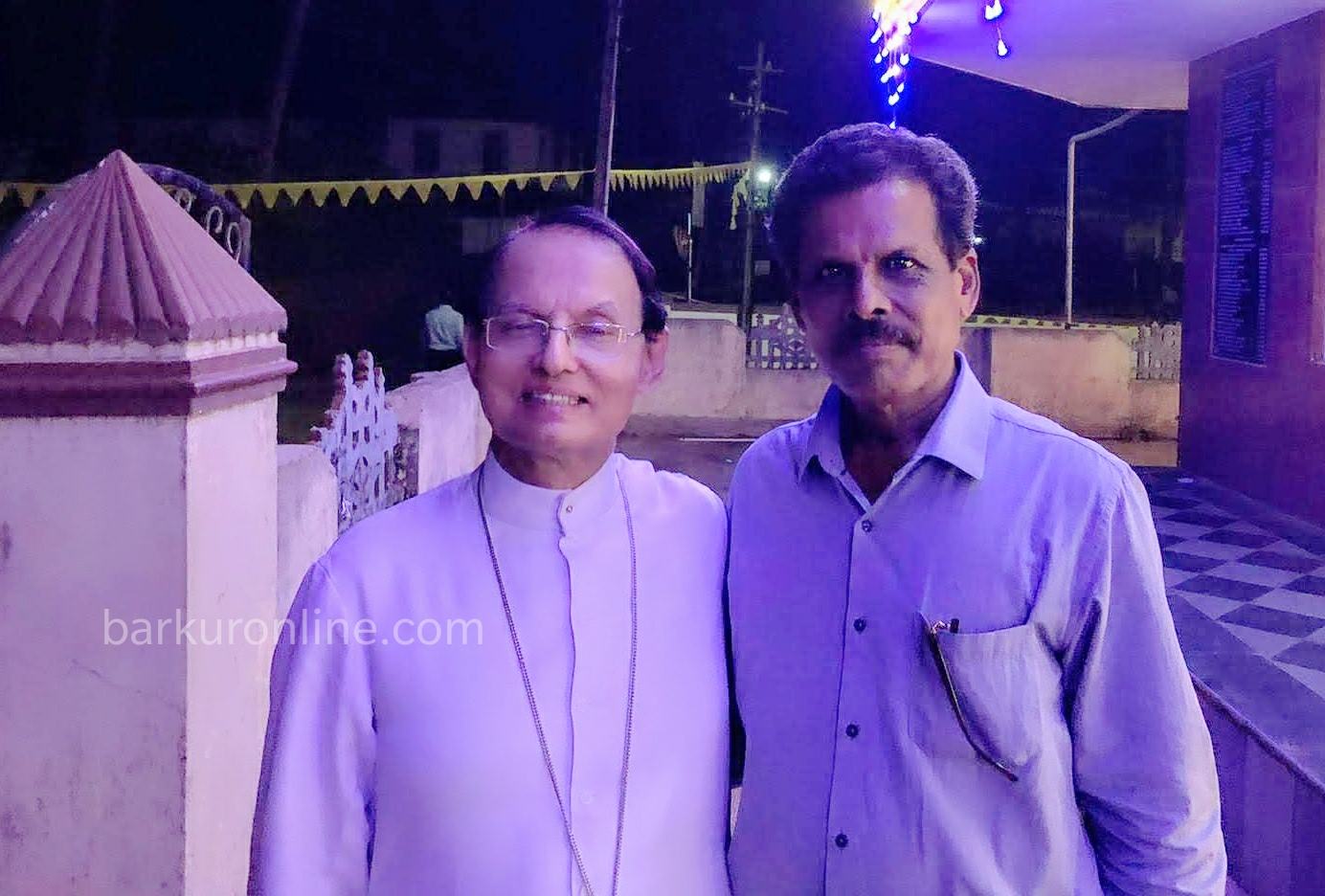 Joseph's leadership qualities as its 4th President in the year 1979 -80 and earlier as its Gen Secretary had its own impact during the infant years of CYM, always needs a special mention, for more than just one reason.
His manly voice, attractive and handsome looks, a decent job, a rare quality to get along with younger one's automatically catapulted him to be a hero of the time; otherwise, this space was reserved for few elite from the town.
Birth, early life and education:
Joseph was born on 25th August, 1951 in Barkur, as the youngest son in the family of 8 brothers and sisters. His father Monthu D'Souza and mother Theresa DSouza a devout and a middle class family in Nagermutt ward. Studied till Grade 7th in Maryknoll Higher Primary School Hosala and joined National High School for further studies – opting Science (PCM) stream from Standard VII till SSLC. Thereafter shifted to Commerce (HEC) in PUC.  He had intentions to continue his studies, to be a graduate but Colleges located only in distant Kallianpur, Udupi and Kundapur……
Career in Indian Plywood Company in Hungarkatte:
Soon after PU studies, Joseph joined just started Plywood Factory in Hungarkatte as Supervisor with a starting salary of Rs.100/- per month and continued for 7 – 8 years till he left native to land in Oman in the year 1983. Though it was with a hand to mouth earnings, this period was marked with lot of experience, exposure to social activities and making a cohesive friends circle, in Sastan, Uppinakote, Brahmmavar etc. which later helped him to build a personal rapport in social circles.
First President of CYM from distant Nagermutt Ward:
Joseph as an active Youngman was a member of St. Peter's Association, Barkur Church, which was very active till 1970 – 75 with lot of activities in the church especially staging a class drama on parish feast evening, where he got small roles of postman, police etc. It was the very birth of CYM Barkur, started by Rev. Fr. Henry D'Souza then Assistant vicar, in September, 1976 opened up flood gates of opportunities in a big scale to the youth of Barkur.
Apart from various activities in the Church compound, outside its campus, CYM was in the forefront in all walks of life. It was the time, external recognition as one of the active unit in the Northern part of the Diocese in general and Kallianpur varado in particular…..
Plays like, Rodd Tujen Patak, DI Maka Bhogsane, Devncahr Nadta, Chood Kotru, Gongo, Kainsar Asa Bachavi, Chedvacho Hankar Polle etc offered Joseph excellent opportunities to emerge as a talented artist who is at ease with any role – comedian to character roles….! 
In the year 1979 – 80, Joseph served as Secretary of CYM and Fr. Patrick was the Director, who identified leadership qualities in him. Various seminars conducted to train the youth started yielding rich dividends and the strength rose to 60 members, covering almost 70% of the youth of the parish.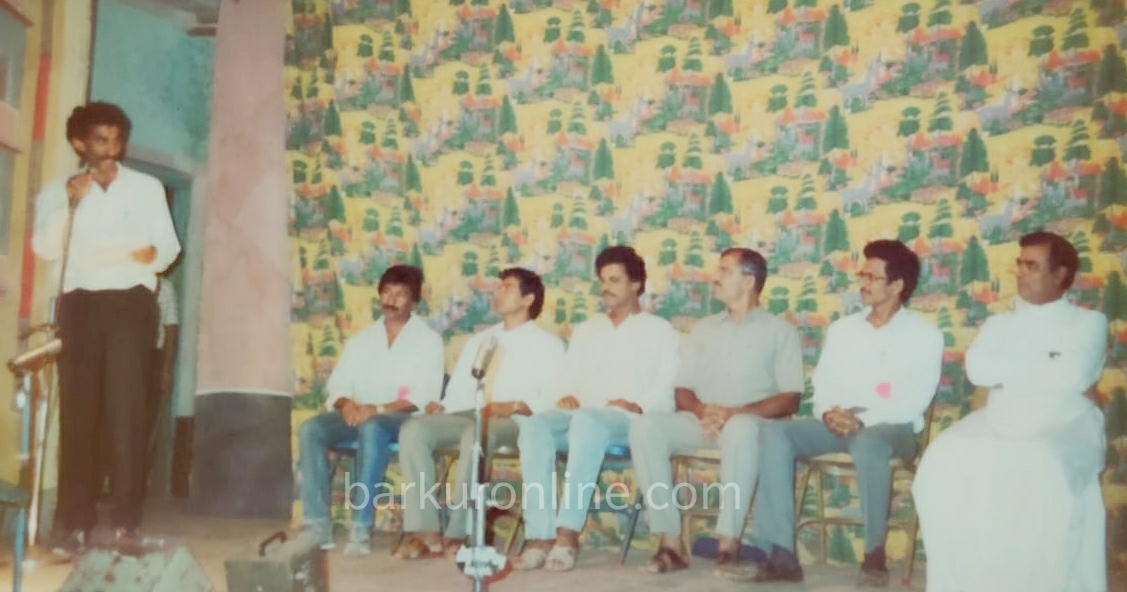 In the following year Joseph was the President of CYM and he led to greater heights of reputation and goodwill in Barkur. This was the time; there was no activity in the Church without CYM. Fr. Patrick was a passionate drama lover and organised to bring best plays of renowned writers from Mangalore. Tisri Chit, (Wilfy Remimbus) Main Kain Asai, Yekachh Rukachin Phollan (Denis Peris), Kazarachi Dotorn, really the golden opportunities to Joseph to go give his best on stage in lead role, for which he has done 100% justice. Barkur CYM made inroads in neighbouring parishes of Brahmmavar and Sastan to attract them to come all the way to watch plays specially in December every year. No doubt Jujeba had his own fan following in Barkur and Sastan.
Marriage & Family life: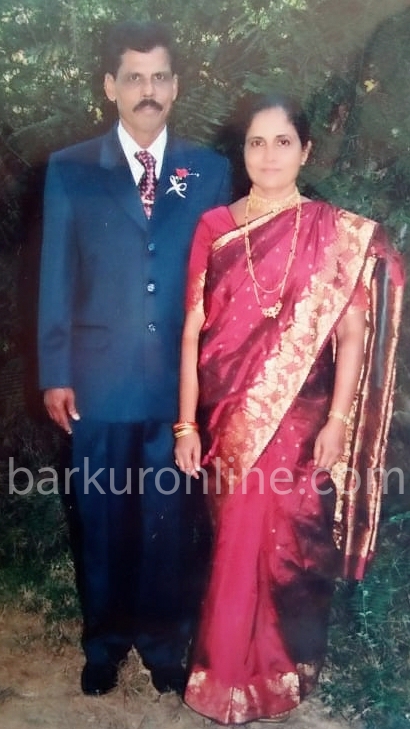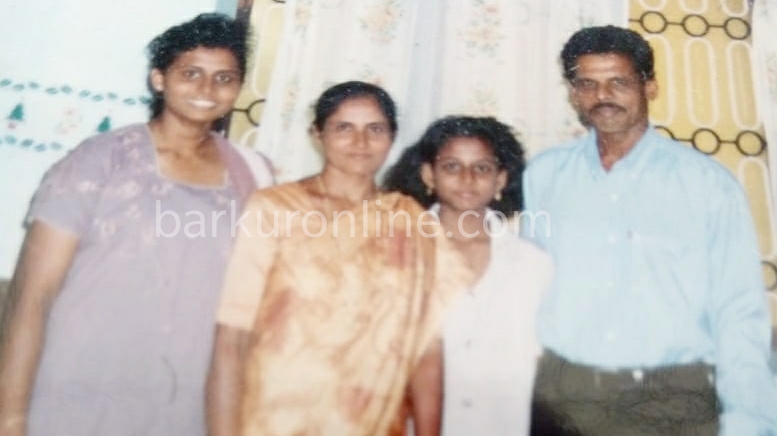 While serving as President of CYM Jujeba united with matrimony, Isabella Lewis from KG Road on 26th April, 1980. His wedding was an opportunity to CYM to show its solidarity and love by arranging and catching fresh fish, under the leadership of Herald Sequeira and others for his roce and volunteering to help in preparing Lunch for the Wedding ceremony / reception on the following day.
The family is blessed with two talented daughters – Eunice, who had her early learning in Little Rocks, a qualified Staff Nurse from 'Fr. Muller's Nursing School,  Kankanady, Mangalore, got married to Richard D'sa, from Pamboor, a Software Engineer in Bangalore, now mother of two, a son and a daughter and Sweeny a M.Sc. Micro-biology, earlier served in Green Valley School in Byndoor and after marriage in the year 2018, with David D'Silva, from Uppoor, by profession a Mechanical Engineer, now settled in Dubai.
Heading towards Gulf & landed in Muscat and 15 long years in Mustafa Hardware:
Joseph had a rich and high standard of life, but poor standard of living with limited source of income. As the family was expanding, cost of living increasing, he took a chance to leave Indian Plywood and land in Oman to serve there for 15 long years 1983 – 1998. With his hard work and sacrifice, purchased new plot of land near Govt Hospital and constructed a new house over here and settled permanently.  After his voluntary retirement in 1998, he is not a man to keep idle and immediately joined Catholic Co-operative Society, Brahmmavar and served here for 12 years till 2010.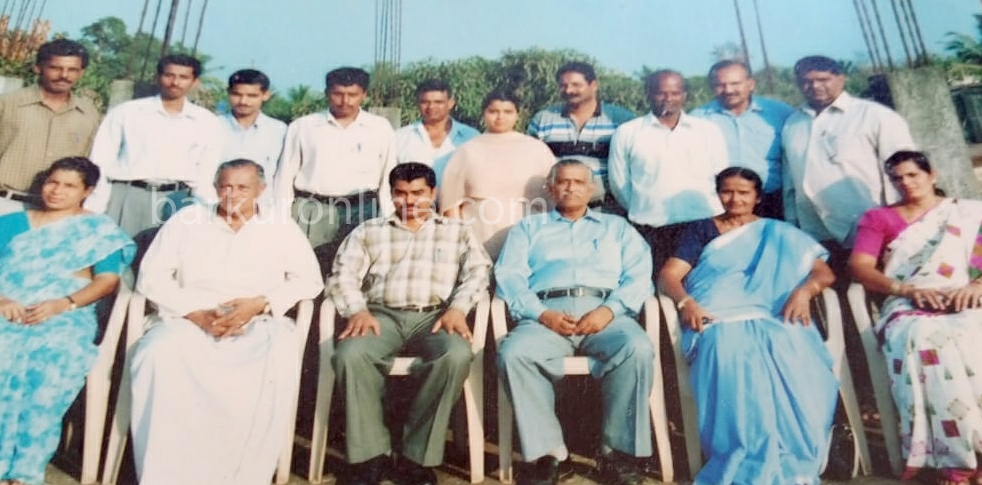 Before we conclude…..
As mentioned above, Jujeba & Isbella are a contented couple. Children are well settled, the eldest in Bangalore and the youngest in Dubai UAE. 
Here in Hosala, Joseph is an occupied person with lot many social activities. Engaged with agro-related work, gardening and growing vegetables was his passion. He was /is almost a permanent member in Parish Pastoral Council and served as member / Office bearer in other pious organisations and Served in various committees ('ayogas') in the parish as its Convenor etc.
'CYM of Barkur' always had high respects for Joseph for leading the unit during difficult and challenging time in 1976 – 1980. Though he was a hero of 80's, a generation of 40 plus years gone by, but for the seniors in the parish, those nostalgic memories always ignite thrill to rewind those great days….Long live Jujeba, as you are part of CYM's grand and landmark 5th Year, 1981, Decennial, 1986, 15th Year, 1992, Silver Jubilee Celebrations - 2002 and Ruby Jubilee, in 2016, various Reunion Get Together……He is always remained as a well wisher, hardcore supporter and participant in ICYM Ex-Members activities…..Now all of us eagerly and anxiously looking for to rejoice, celebrate and participate in its historic Golden Jubilee in 2026.
On behalf of Barkur-online team,
P. Archibald Furtado, 11/12/2020. archibarkur@gamil.com – 98457 42750.