P. Archibald Furtado, 24/02/2022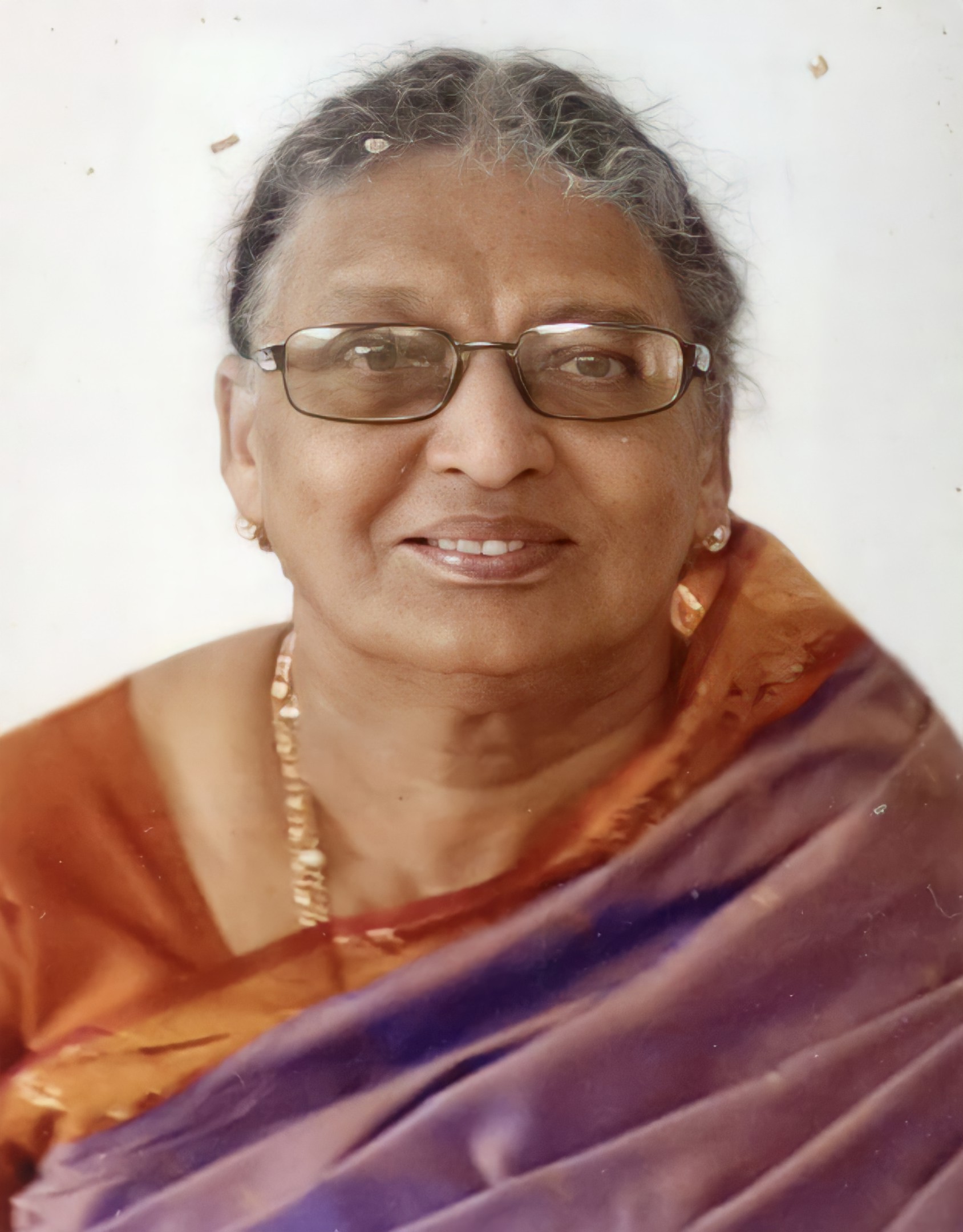 Today we lost a loving teacher, a pure human being in Angeline Elsie Carvalho.
It is very difficult to find words to console the bereaved family – as they lost their parents within a month as Uncle Augustine breathed his last on 29th January, 2022 and today his beloved wife Elsie followed him, at her 81.  People closed to this couple know better the relationship and togetherness always remained a model to married people.
For months, rather years together, I thought of writing a page or two about our Teacher to portray her in our famed Personality of the Month columns' and every time in my efforts to collect basic details, she politely refused to share them citing " I have done nothing great or accomplished something extra ordinary…..". Today standing near her coffin, feel, we lost a life time opportunity to express our gratitude when she was alive…..That was the repeated lesson in Class V & VI she reminded – what to be done must be completed today itself, never postpone it for tomorrow…..!
Born on 1st June 1941 as the daughter of Stephanie and Ligoury Carvalho of Rayara Thota, Kachhur, she had her primary education in Maryknoll Primary School and High School studies in National High School Barkur. Probably she will be the only person, who was blessed to serve as Teacher in both these Schools where she studied……!!
An intelligent and bright student throughout her students life, after securing her SSLC she has completed her Teachers Training Course and at a very young age joined National High School as Teacher in……
Those were the days; Class VI & VII were part of High School studies. Later on in 1966 – 67 they were part of Higher Primary education. Meantime, in Barkur our Maryknoll School got the permission to start Class VI and VII and both Elsie teacher and BLN Adiga who were earlier in NHSS joined MHPS in 1967. She was entrusted with the responsibility of teaching English for Class V and Science in Class VI, as these two subjects were very close to her heart. None of us can't forget the way she taught us English alphabet and few poems in the syllabus she taught us melodious voice still a fresh memory….!!
Personally speaking to begin with she was our Class teacher for almost half of the academic year later the responsibility was shouldered by Sr. Flora Crasta. Her handwriting was beautiful and legible. It was not that easy to teach English in those years as the whole burden is on teachers only as a village School, especially homework, parents' involvement or concern in their studies was insignificant or minimum. 
Married to the person whom she liked in Augustine DSouza the next door neighbour made an made for each other pair for lifetime. An interesting point I noticed was, in earlier days, those lady teachers opted to be in this unique profession remained unmarried and Elsie teacher was the only exception in those days in Maryknoll and she balanced the dual responsibilities to its perfection. Even she was teaching catechism on Sundays in the Church…..!!
Her illustrious career lasted for more than 30 great years in Maryknoll and in this journey she touched the hearts and minds of hundreds of students. All must be having different experiences and memories to share in her company – as she was multitalented to train young girls in dance, drawing, sports etc always a blessed memory to all of us. For a teacher it will be difficult to remember all the names or students who were taught by her / him, but every student never forget each and every teacher who taught, influenced, motivated, encouraged, corrected him / her for life time…..
May Almighty Lord grant her eternal peace in heaven and as we mentioned in the beginning have no words to console the children – Denzil, Noelyn, Brayan, Indira and Vijay, their respective spouse, and grand children who loved their granny to the most..and all friends, relatives and entire students community.
P. Archibald Furtado