Congratulations, Praveen Carvalho
Congratulations Praveen Carvalho, on successfully completing 25 years of Jae's Wheel Masters, at Udupi. 
Read about Praveen Carvalho as our Personality Of the month
Congratulations on reaching a remarkable milestone - 25 successful years of Jae's Wheel Masters! This significant achievement is a testament to your unwavering dedication, tireless efforts, and exceptional business acumen.
Your showroom, known for being a comprehensive destination for all automobile tire needs, including specialized services like wheel alignment, balancing, and tire changing, has truly set the standard in Udupi. Your commitment to providing top-notch service and premium quality products has made Jae's Wheel Masters the leading showroom in the region.
Throughout the past 25 years, you have demonstrated outstanding leadership and an unparalleled work ethic. Your ability to adapt to changing market trends, embrace technological advancements, and deliver exceptional customer experiences has been remarkable. Your passion for the automotive industry is evident in every aspect of your showroom, and it has undoubtedly played a significant role in your enduring success.
Your hard work, determination, and relentless pursuit of excellence have not only shaped your business but have also inspired countless others in the industry. Your commitment to staying ahead of the curve and providing innovative solutions has made a lasting impact on the automotive community in Udupi.
As you celebrate this incredible milestone, take a moment to reflect on the countless lives you have touched, the jobs you have created, and the strong relationships you have built with your customers and employees. Your vision and leadership have made Jae's Wheel Masters a trusted brand that people rely on for their tire and automotive needs.
We extend our warmest congratulations to you, Praveen Carvalho, on 25 years of remarkable success with Jae's Wheel Masters. May this milestone be a stepping stone to even greater achievements and continued prosperity in the years to come.
Best wishes for the future and may Jae's Wheel Masters continue to thrive under your exceptional guidance.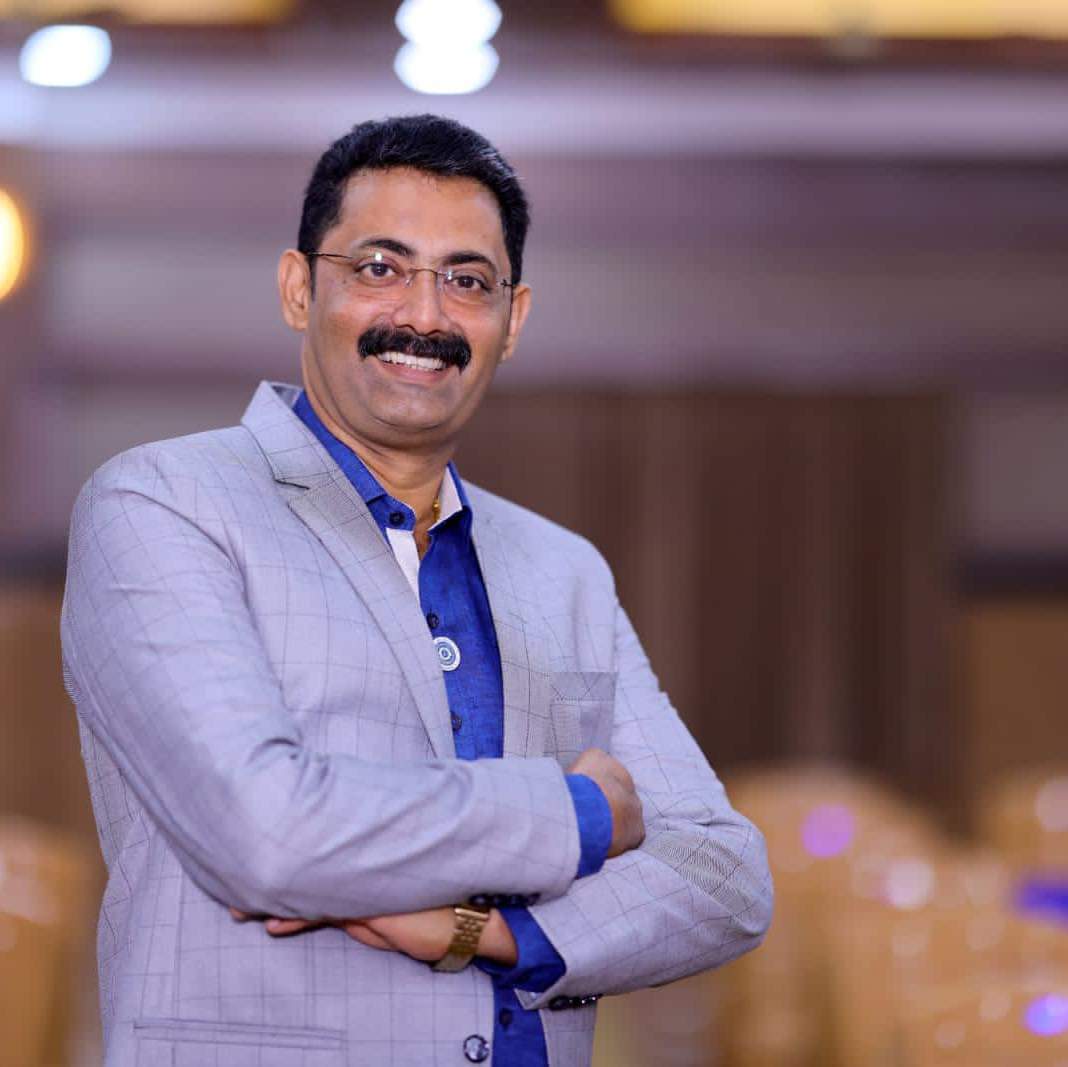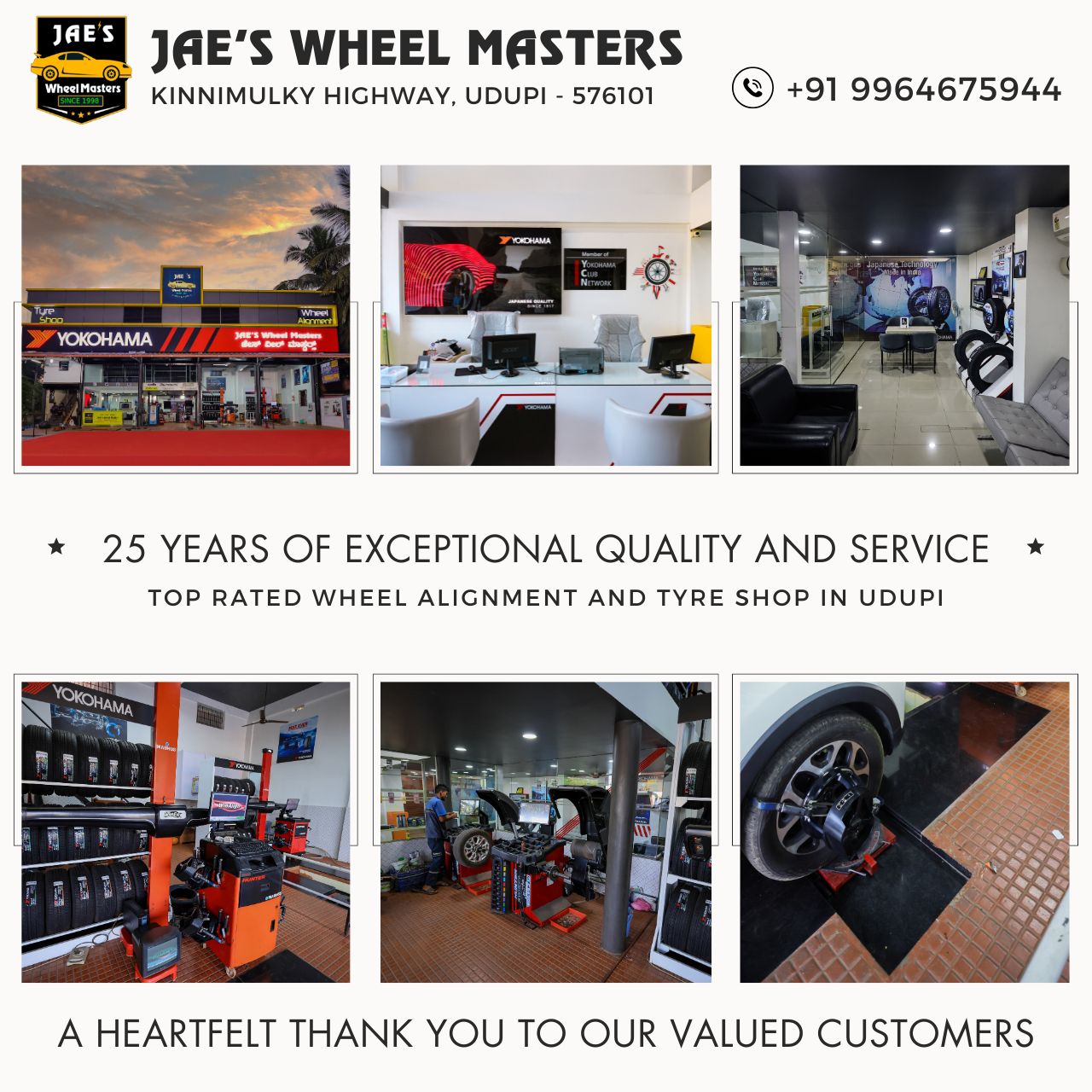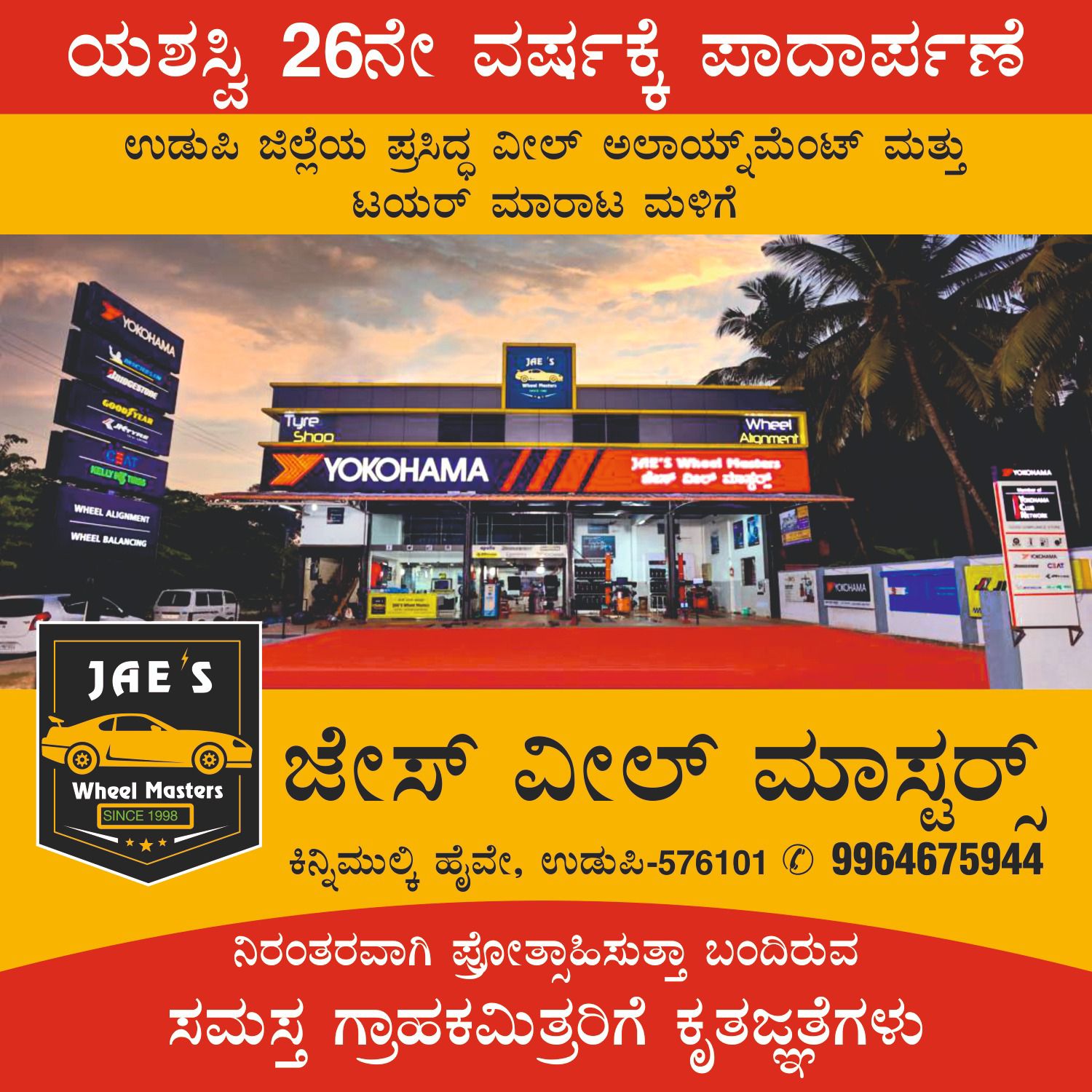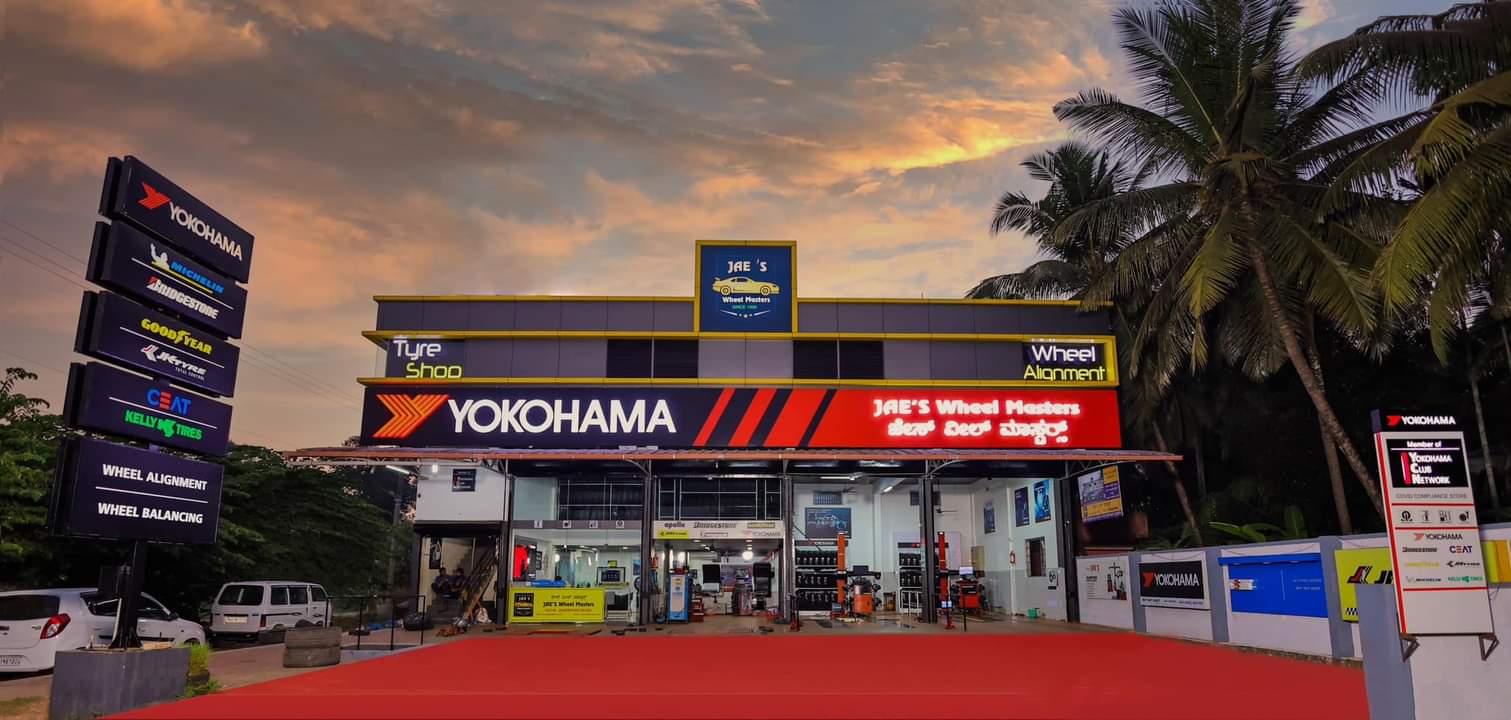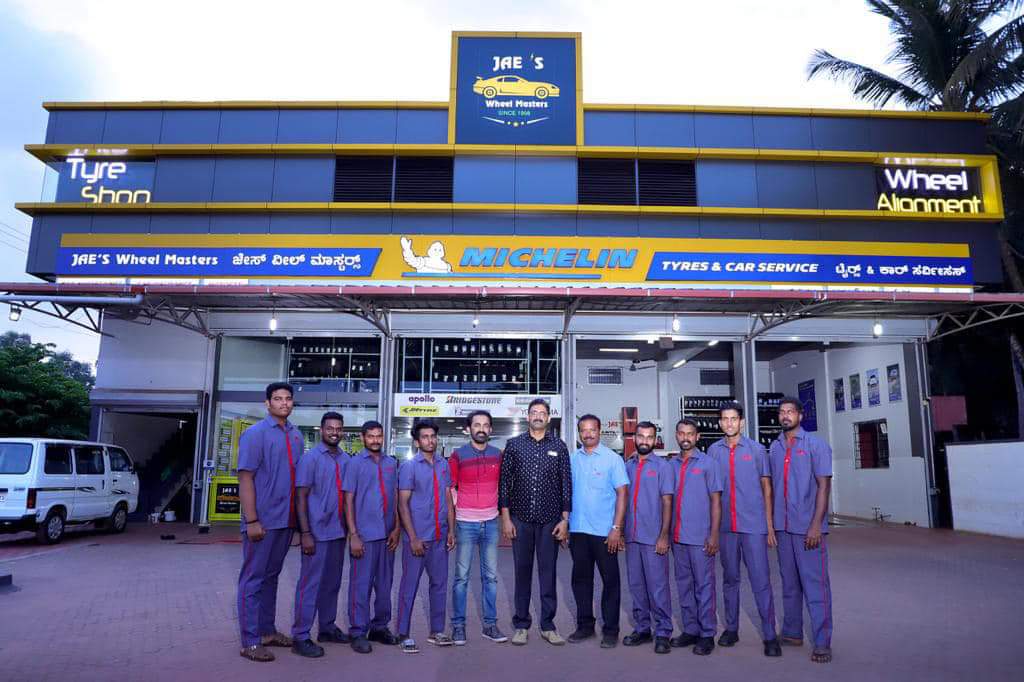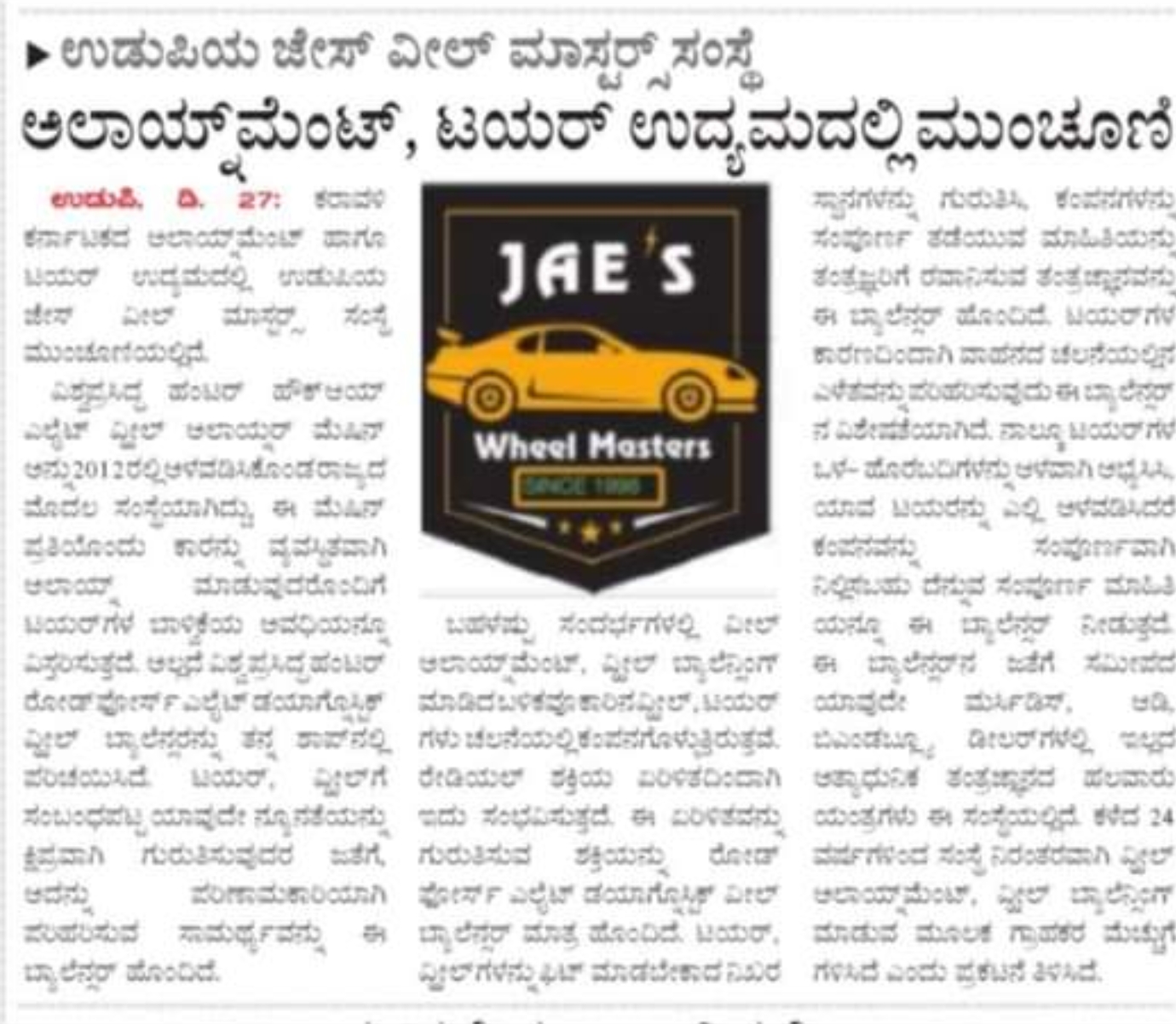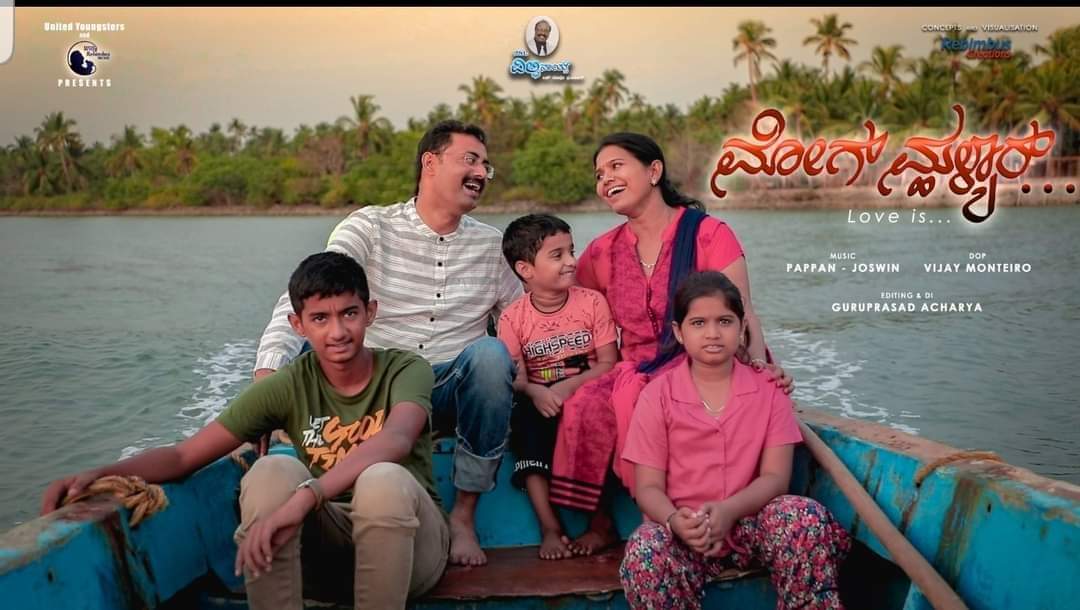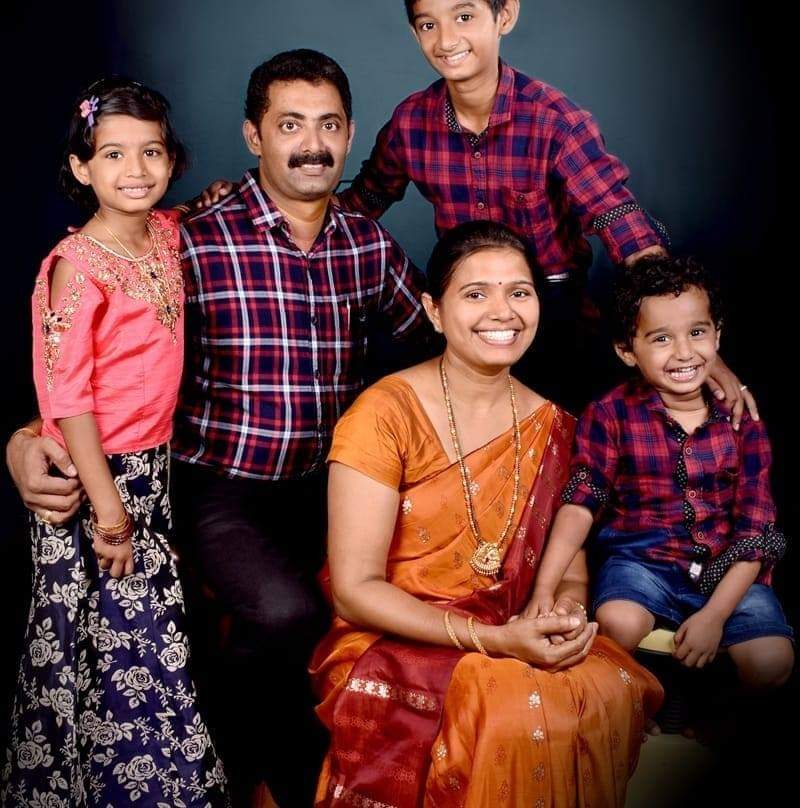 Read about Praveen Carvalho as our Personality Of the month