Sr. Jacintha Fernandes our POM
The proud recipient of Karnataka State, Florence Nightingale Award for Nurses -
Sr. Jacinta Fernandes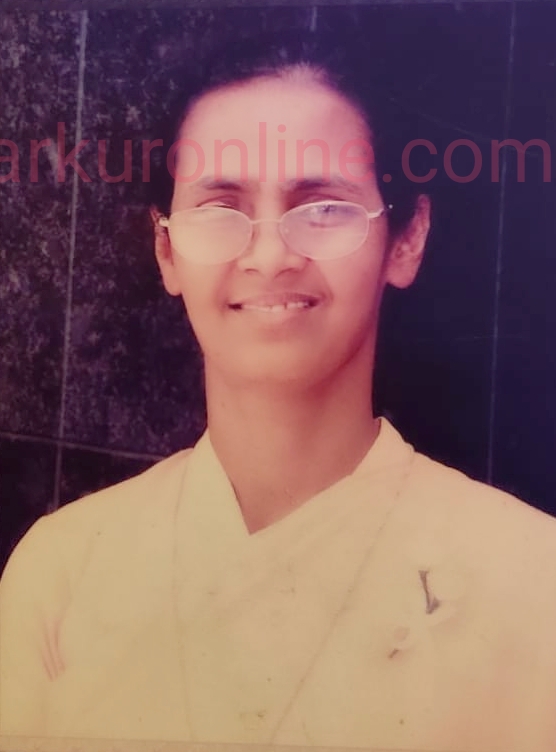 Barkur, is such a wonderful place, very dear to our hearts, so is the surrounding we were grown, which is very special to us….More than that, the elderly people of 60's and 70's, their true concern and love for all children in the ward, is simply fascinating to remember…..the senior children taking care of juniors, while going to the school against all odds like, never ending torrential Monsoon rain, adventurous and risky walk on those narrow pedestrian ways, (paddy field bunds) in the midst of lush green paddy fields, daring those nightmare voyages by tiny wooden boats during floods, cyclone, always a pleasant heroic memories….!
Fortunately, we need not have to cross the river, but was watching with sheer curiosity and concern, the hardships of families living other side of the river, during those difficult days, especially the trials and tribulations of tiny tots and primary school children…..and here we were amazed to observe from close, one tall girl, taking care of more than a dozen, both her siblings and relatives, accounting half of a dozen and another set of small kids from neighboring households. Yes, your guess is right and she was none other than 'Jacinta Bai' for all….She has to carry a bag carrying not only her books, but also, at least another set of 2-3 bags (of these reluctant small kids, probably to persuade / incentive to them to accompany her to school) either sides of her shoulders, a large old pattern umbrella and over and above a  huge and heavy 'Tiffin Carrier' having more than 5 - 6 compartments of copper containers……Though a heavy luggage, she was holding, always smiling, with an un separable responsibility of keeping the youngest near to her and close to her heart and disciplining the mischief mongers and leading and marching the whole long queue / pat loon to the Schools….Many foretold, at that time, Jacinta will be a future teacher, but Almighty Lord planned for much greater things and she was picked up by Him to serve His people as a 'caring and passionate Nurse…'. Truly an exemplary service in her twin roles, as a devout Nun – affiliated to Sisters of Charity and a staff Nurse, in various Hospitals, both by letter and spirit, for four long decades…..!!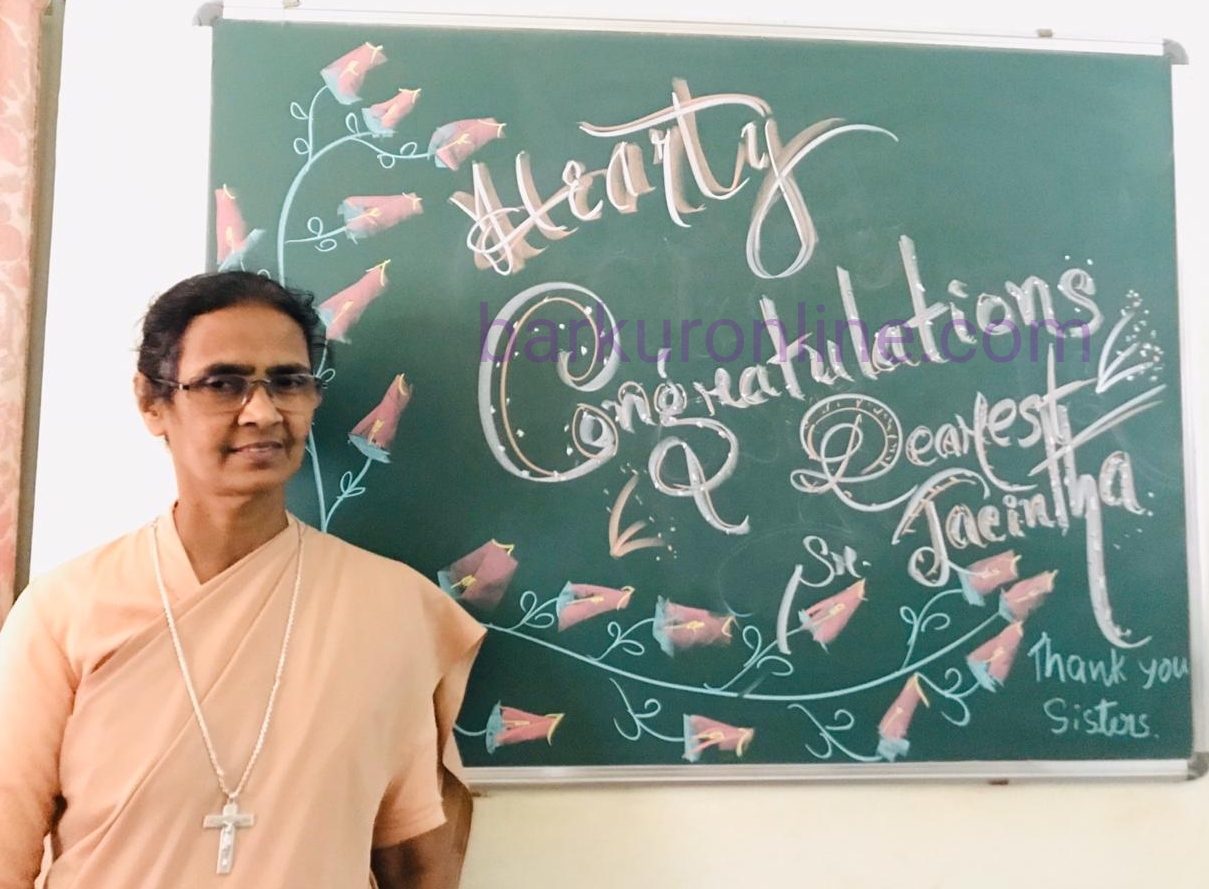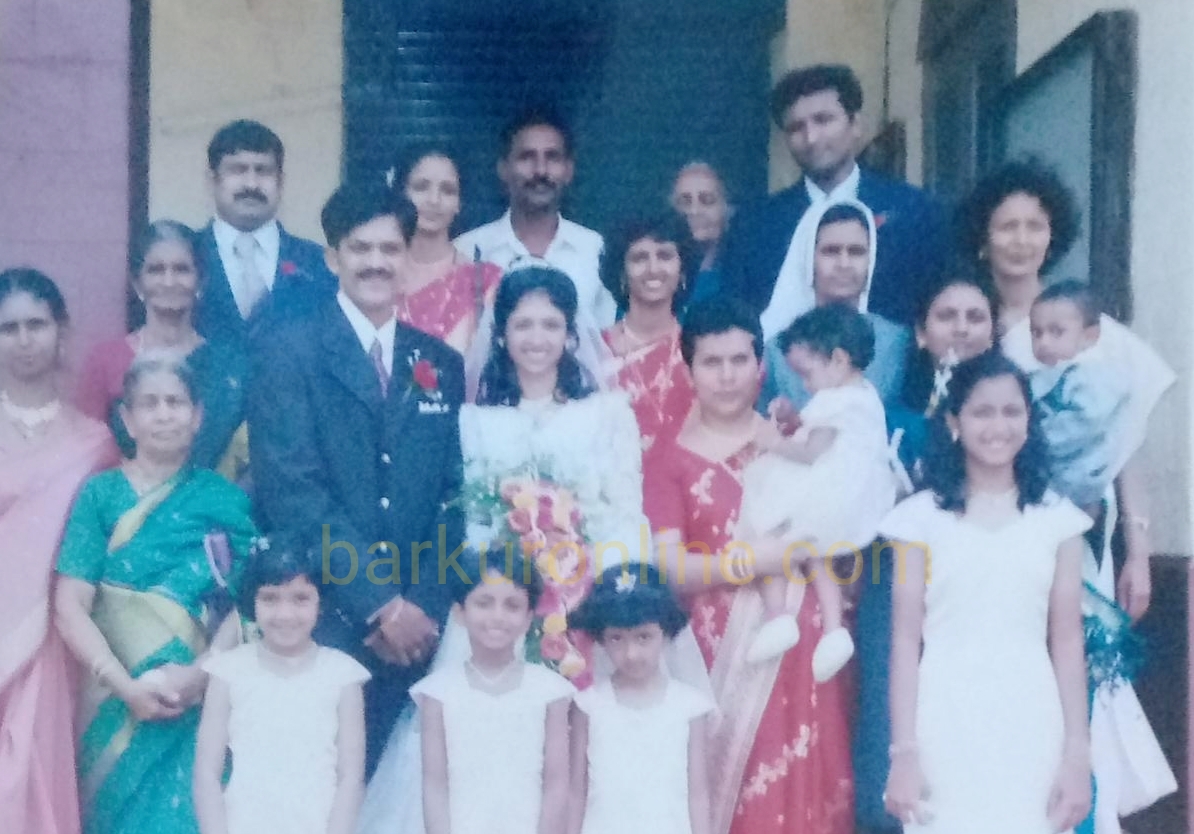 Brief about Family & early Education:
Jacinta was born in Pandeshwar on 12th June, 1958 as the 4th daughter of Late Lawrence Fernandes, a copper smith by profession and Veronica Pinto, a responsible housewife, in a large middle class family of 9 children, where she studied social graces and how to run a large household. (Her three Elder Sisters, Helen, Late Juliana, Teresa and younger siblings, Jossie, the lone brother - now the Gurkar of Nagarmutt, Olivia, Molly, Claret and Reena). Had her primary education till Grade VII in Maryknoll Primary School, Hosala and High School in Maryknoll Girl's High School and PU studies from National Junior College, Barkur in the year 1977.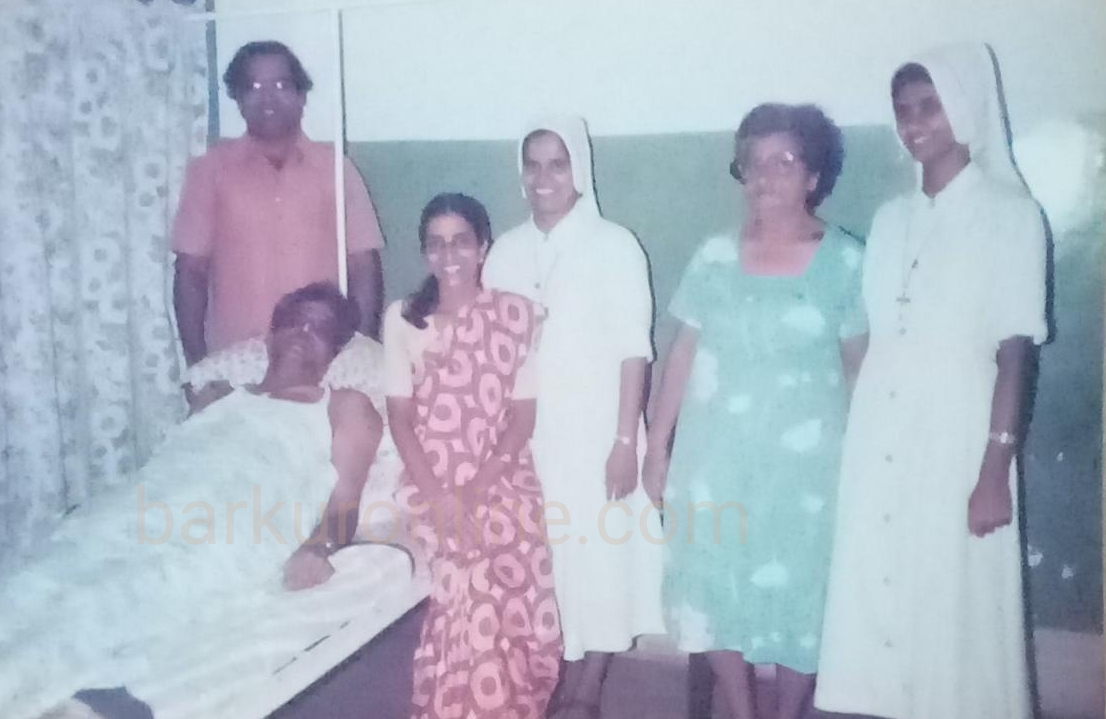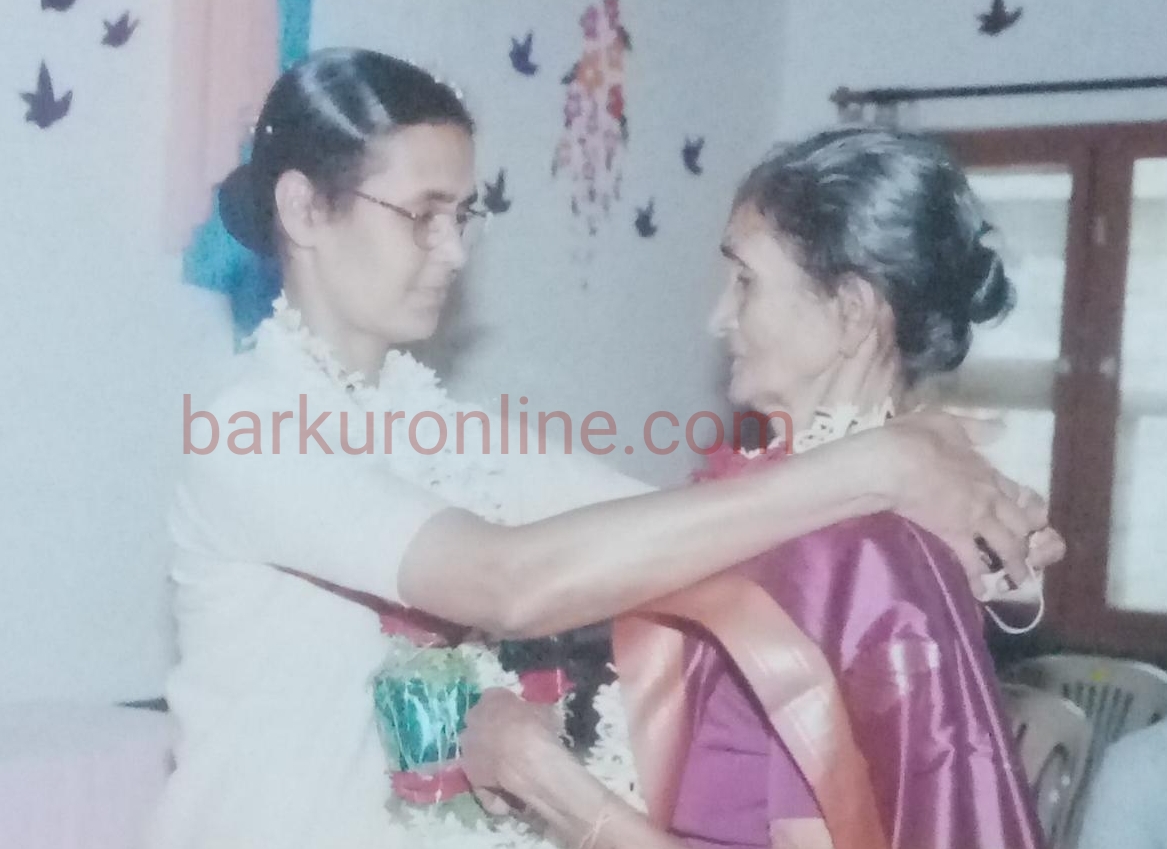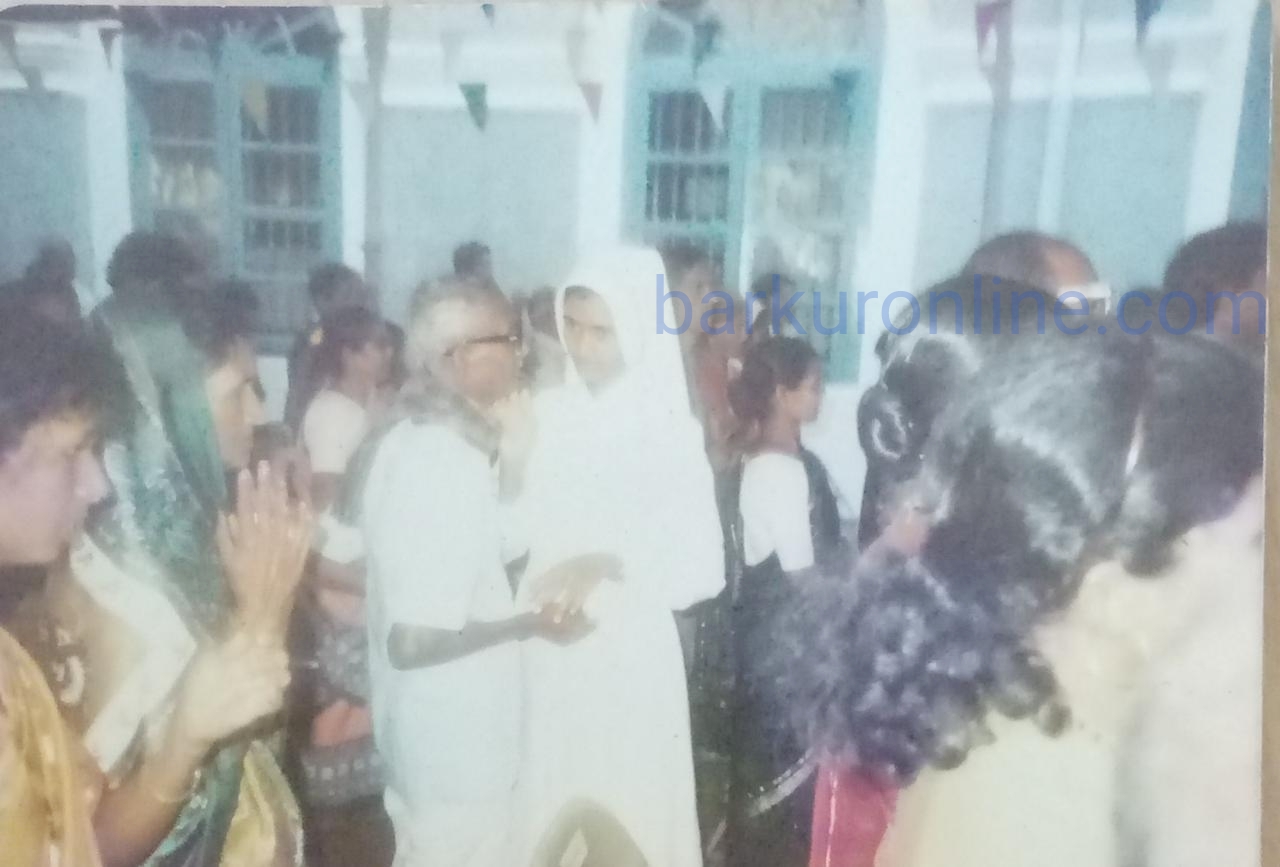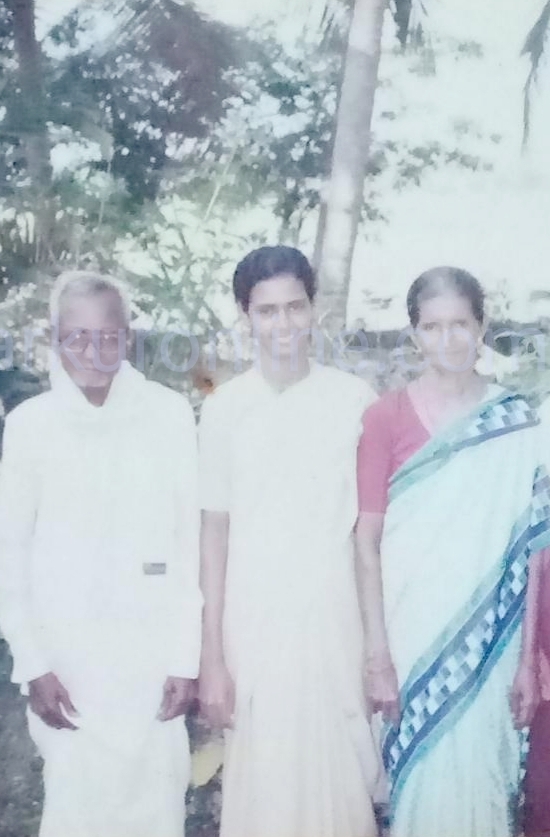 As a devout nun in the Congregation of Sisters of Charity:
She was very much attracted and influenced by the yeomen service of Sisters serving in Immaculate Heart of Mary Convent, Barkur and in the year 1979, which prompted Jacinta to join the same congregation of Sisters of Charity Convent in Mangalore. She always used to share, in her religious and professional life, she drawn strength from troubles, learned to smile during distress, and grown stronger with prayers and hope….!
Royal Profession as a Qualified Nurse from the prestigious Fr. Muller's College of Nursing, Kankanady Mangalore:
We all aware, Nursing is a profession devoted to the care of sick people and also to the prevention of illness. Unlike others, it's a satisfying career for those who have a genuine desire to help and serve other people. It's concerned with the provision of services essential to the maintenance and restoration of health by attending the needs of sick people. Few of her contemporaries recall, 'Sr. Jacinta's exceptionally calm mind, ready to offer the best in the form of service at all times, must be the ultimate weapon against all her challenges to excel in this profession…..'!
As a dedicated Nurse in the footsteps of Jesus Christ:
After her vestation, and formation years, in the Convent, she was attracted towards nursing profession and completed her Diploma in Nursing and Midwifery and studied further her B.Sc. in Nursing in Fr. Müllers Nursing College, Mangalore and completed in the year 1992. After her profession in the year 1986, she served in the same Hospital as Nurse and went to Zimbabwe, in Africa to serve from 1992 – 1999.  We feel these Seven years of her nursing service will remain as the highlight of her whole career; it was a very remote village in the black continent, a small Maternity and General Hospital, and the majority of the patients suffering from dreaded HIV and AIDS…!! She recollects her experience, as trust in Almighty Lord only protected them against all sorts of testing time….. as a community they never looked around to impress others or looked down in depression, but trusted in Jesus Christ, the best Doctor and prayers are still the best medicines and taken care of the most neglected and orphaned….Then she returned to India and served in Ullal Hospital as Senior Nurse…..
Since 2004, she is serving in 'Snehalaya Hospital, Solur', Bangalore. People served and looked after by her with a broad immaculate smile, soft spoken words, consoling heart, affectionate, prayerful Sr. Jacinta, always remember her, for life time. Of course we did things for ourselves hardly remembered by anyone, but those small acts of charity we do for others remain as our legacy….!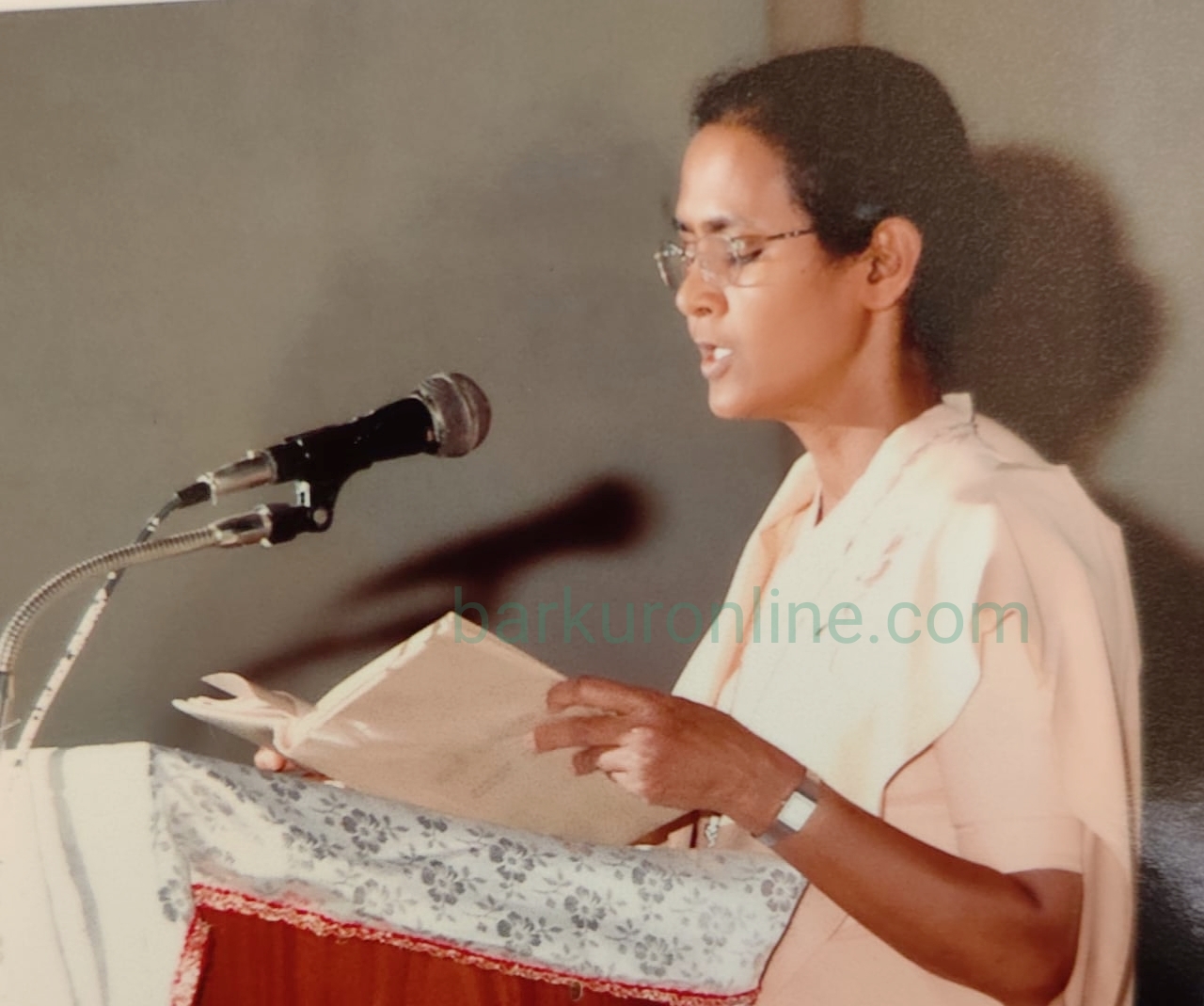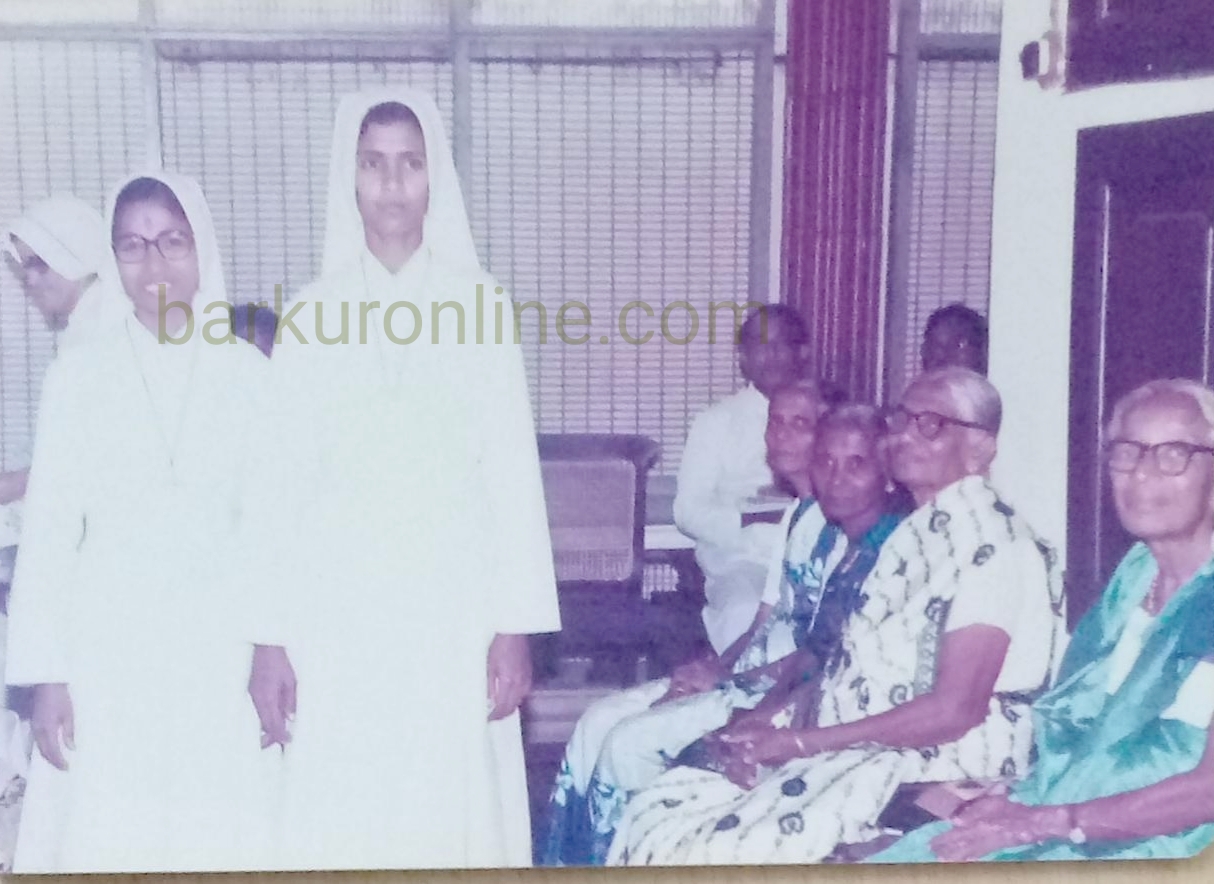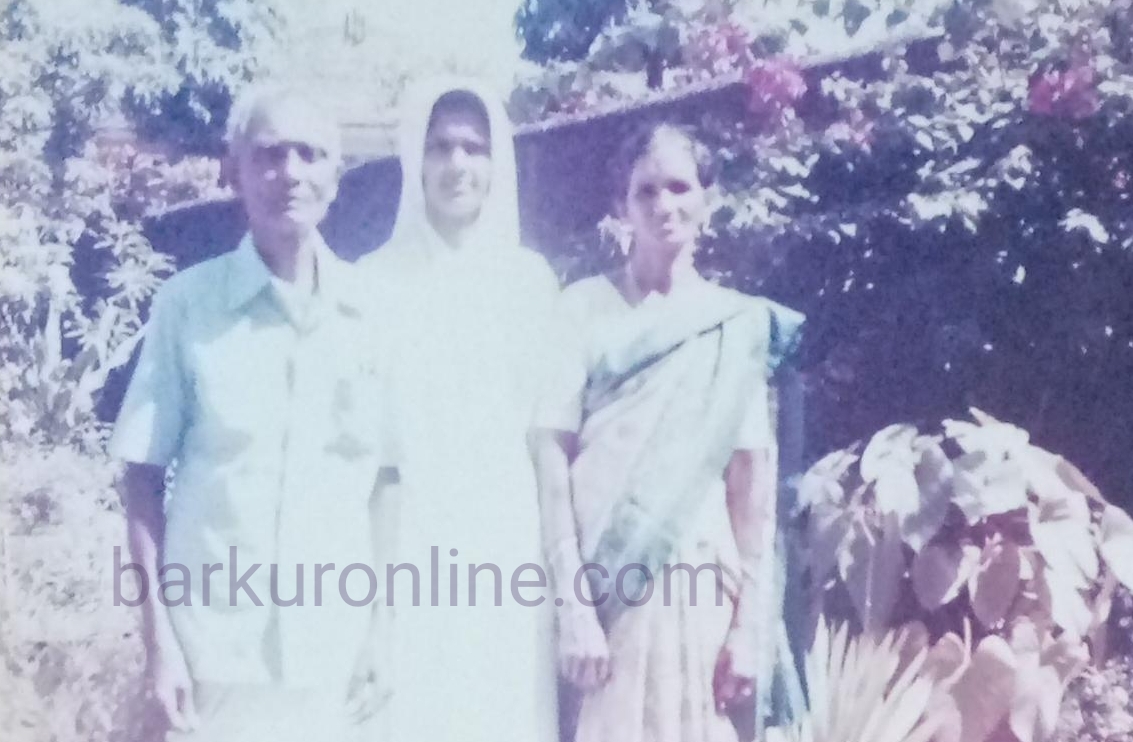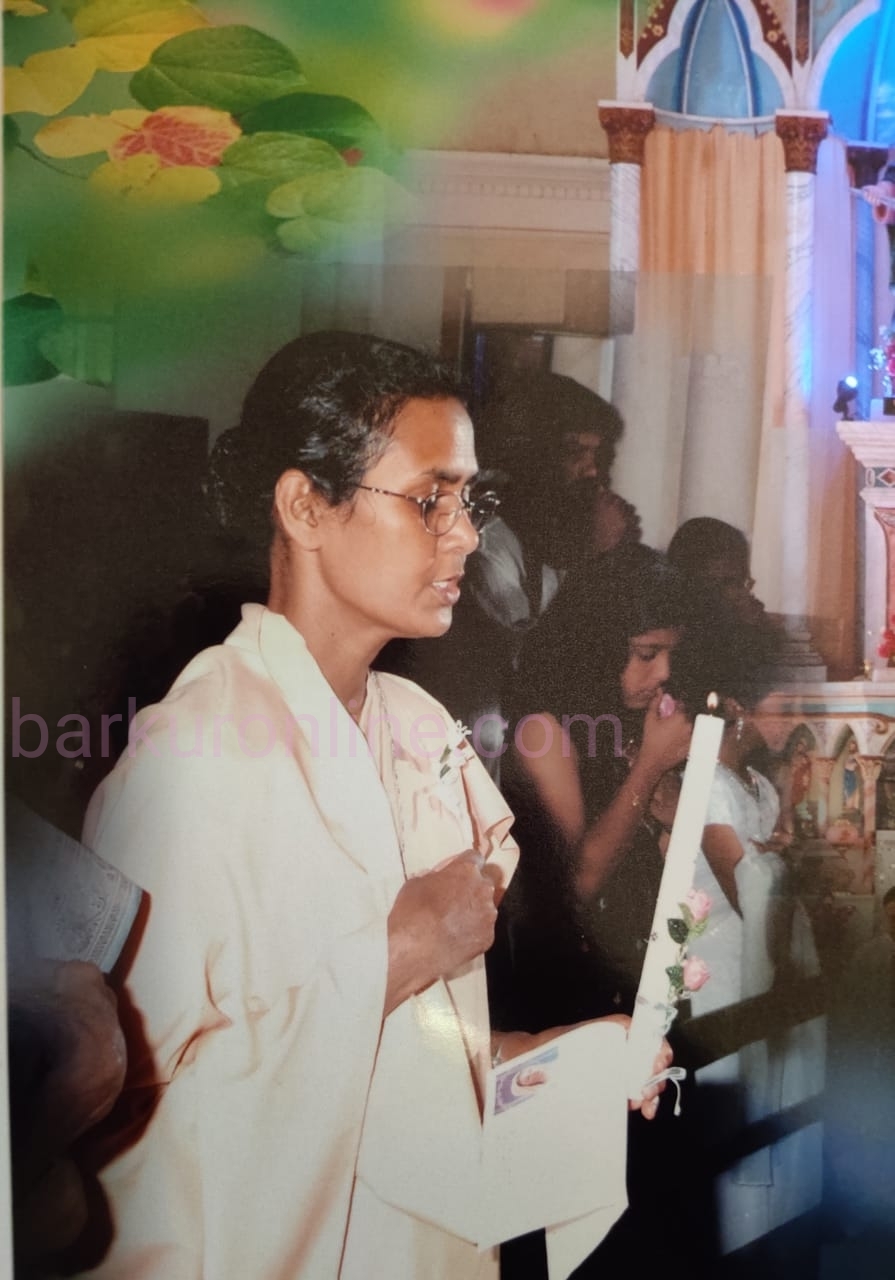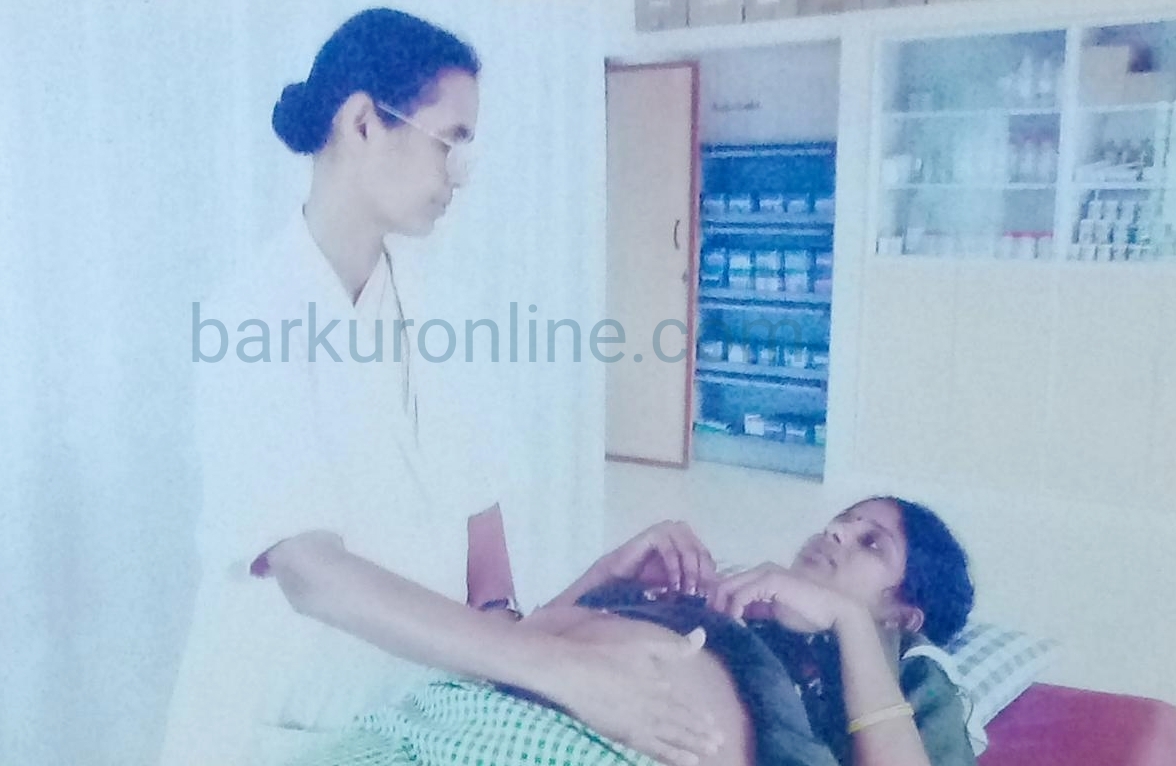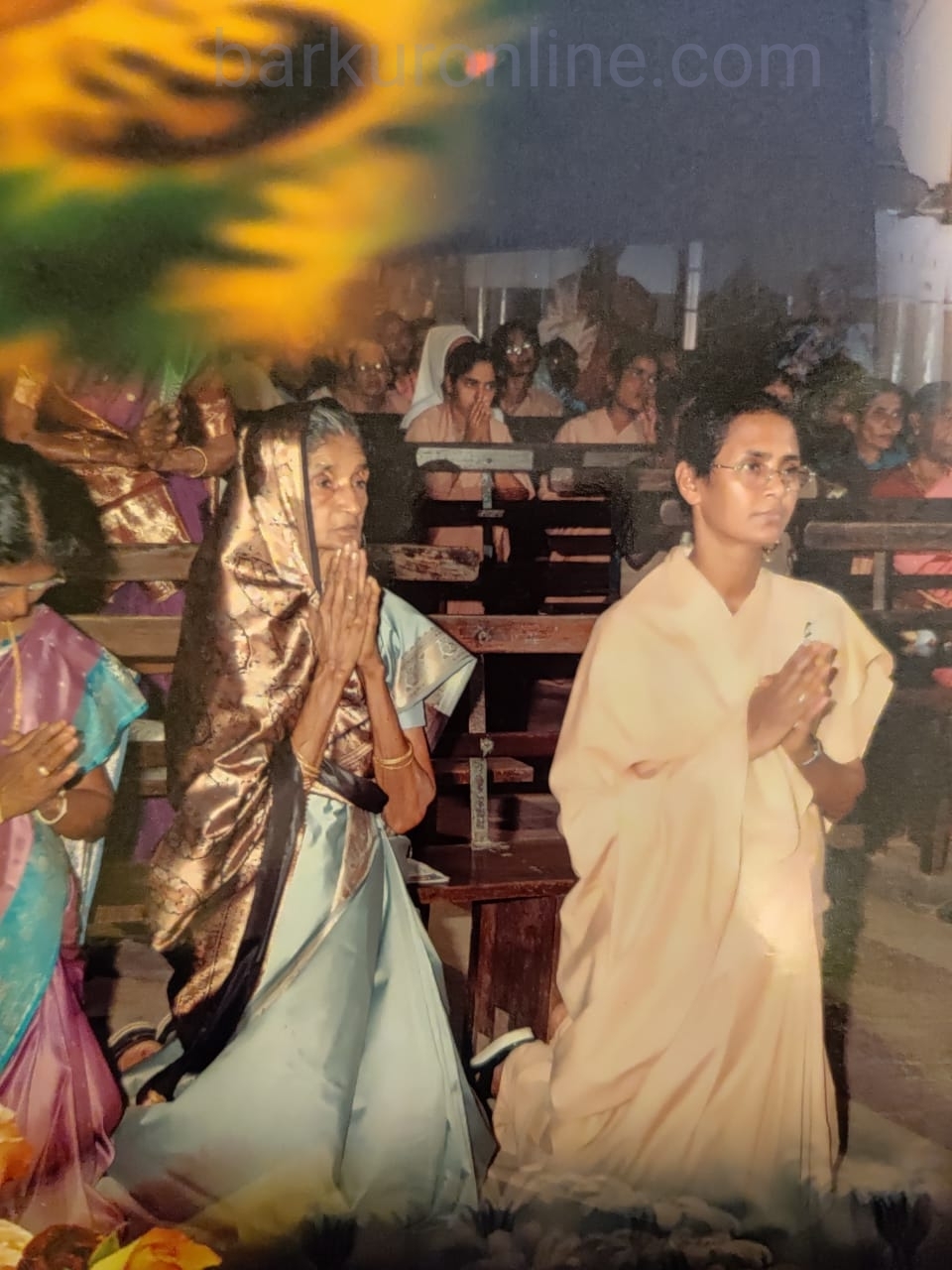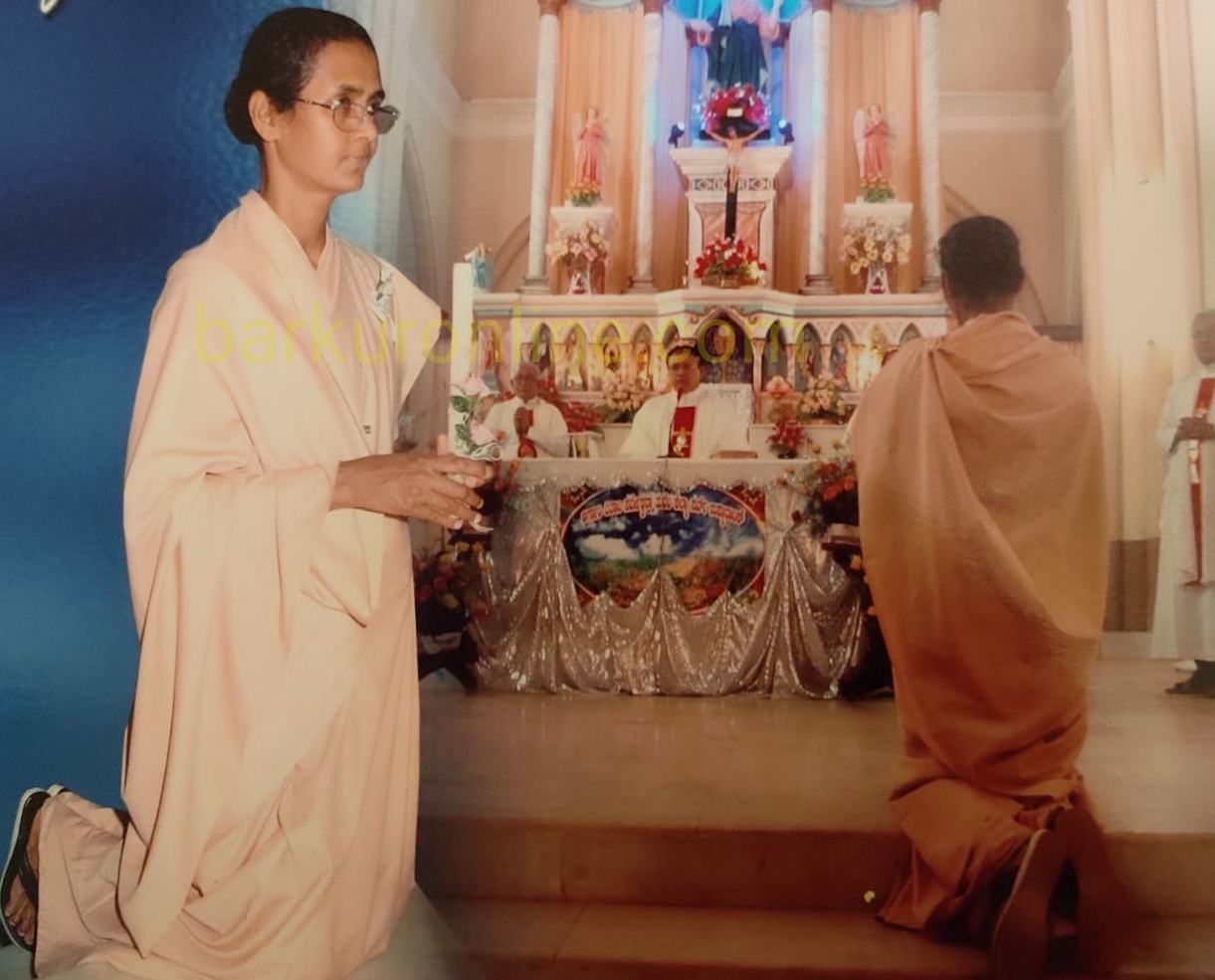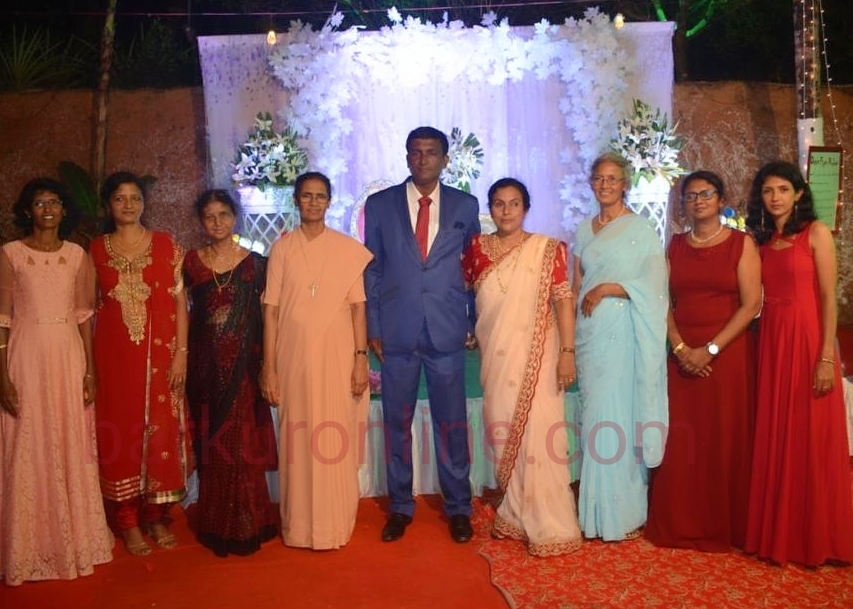 Recognition of great service to the mankind & recipient of 'Florence Nightingale Karnataka State Award 2019'
Most of us read  in our Schools, as there was an interesting lesson, 'A lady with a Lamp', on English Nurse Florence Nightingale, (1820-1910) who established Modern Nursing as a noble profession. In short, it has begun in the 1850's with her professional work, with the starting of the Nightingale School of Nursing at St. Thomas Hospital, in London in 1860. She entered the nursing profession at a time when many people felt that nursing was unsuitable for daughters of wealthy parents. But her work at Scutari during Crimean War, 1853 – 1856, brought her international recognition, and enabled her to bring about major reforms in nursing throughout the world. In India too there started few Nursing training Schools in the 19th Century itself. It's interesting to note, she through correspondence and reading made studies of health conditions in India…..
Many nations and States in India including Karnataka, instituted awards in Florence Nightingale's name to honor the great service of Nurses to the humanity / Society. Sr. Jacinta is known to serve poorest of the poor and the suffering in Bangalore and rightly chosen for the most revered and prestigious Karnataka State level 'Nightingale Award 2019'. It was presented to her by Hon'ble Chief Minister of the State Shri. B.S. Yedyurappa in the august presence of DCM Shri Aswatha Narayana and other Ministerial colleagues and dignitaries …….on 12th December, 2019, during a glittering ceremony held at Vikasa Saudha, Bangalore.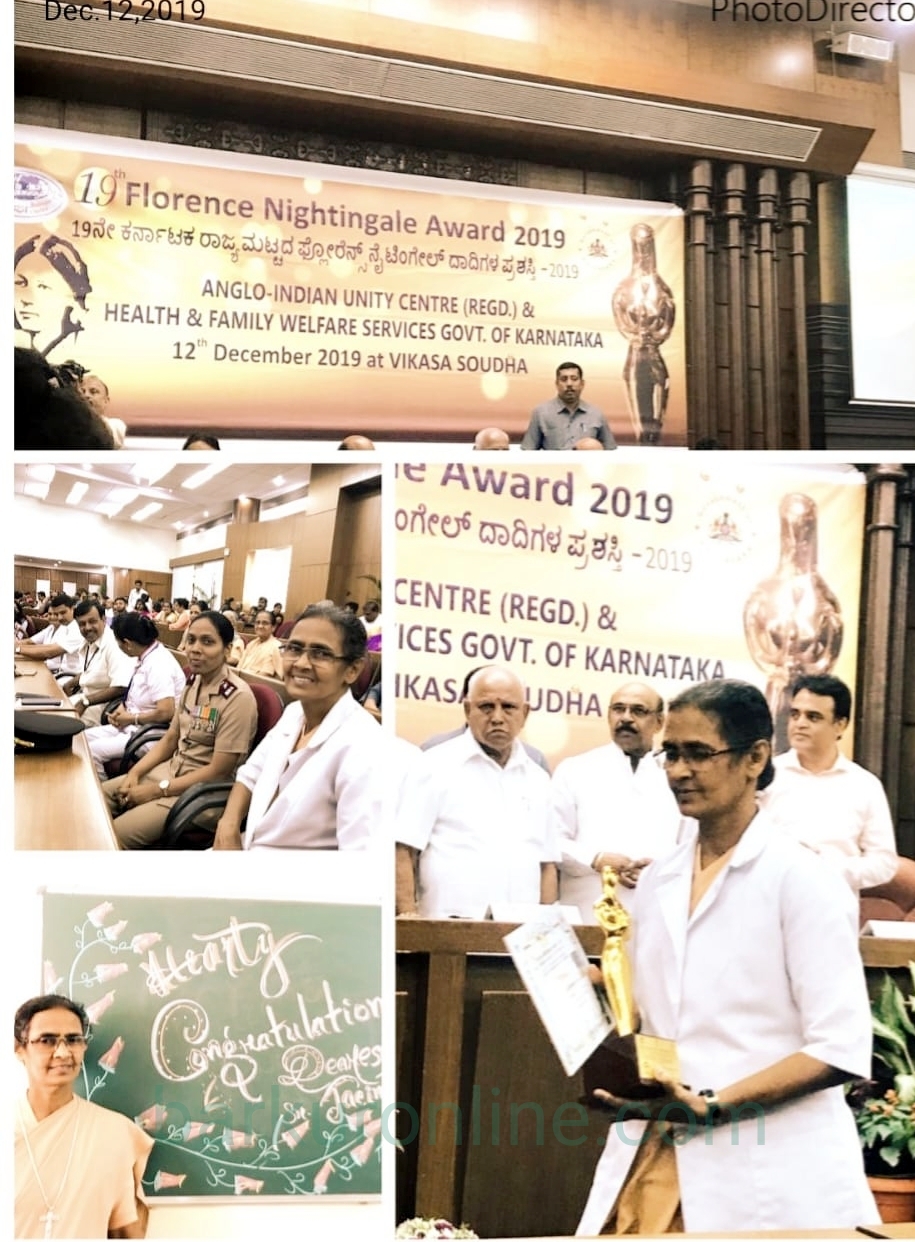 Conclusion:
It's a great honor for all of us Barkurians to have such a simple but extra ordinary social worker, midst of us. She must be a role model to many Nurses hailing from this small Village, about two dozen of them, (if time permits we will write an elaborate article in these pages soon) and from Barkur town, who in later years taken up this noble profession as their career and now serving all over the globe. Normally a woman of few words, Sr. Jacintha, is among those people with whom you forget time, once you start talking to her….! She at her 60's, is an inspiration to all of us, keeping herself occupied and active, as it is said 'if you are planning for tomorrow, you are still young to achieve it…'
Each day, either cloudy or sunny, stand for hope, giving us another start of what we call life, an opportunity to do something better for ourselves and society…Sr. Jacinta, you hardly preached any great sermons, but your life and living, a lesson to us, it is said, no candle loose its light while lightning another candle…We hope you never stop sharing , caring the sick / less privileged ones and inspire the aspiring youngsters to embrace noble Nursing profession….We the 'Barkuronline Team', take pride in honoring you as 'Personality of the Month', and pray to Almighty Lord to bless you with good health and peace of mind, in coming years….!!
On behalf of Team Barkur-online,
P. Archibald Furtado, 17th April, 2020, archibarkur@gmail.com – 98457 42750.