Alupa Utsava in Barkur on 25th 26th and 27th January, 2019
Karnataka State Govt. always encourage tourism and none of the states have these variety of natural resorts, culturally rich places of worship, clean and safe beaches, good number of hill stations all along the Western Ghats, rivers, falls, dams and reservoirs, you name it and we have it…..Hampi Utsava, in Bellari District, in these years well known has been successful to rewind the past glory of Vijaya Nagara empire to a certain extent… 
   Alupa Utsava too in line with the above. In the known history of India, for that matter world, Alupa dynasty has the distinct record and recognition as being a longest reigned rulers of Coastal Karnataka.
   
   The Alupa also known as Alva (circa 2nd century C.E to 15th century C.E) was an ancient ruling dynasty of India. The kingdom they ruled was known as Alvakheda Arusasira and its territory spanned the Coastal districts of the modern Indian state known as Karnataka. The cultural region of Tulu Nadu was the core of their territory. The Alupas were initially independent but with the dominance of Kadambas from Banavasi, they became feudatory to them. Later they became the vassals of the Chalukyas, Rashtrakutas, Hoysalas with the change in political scenario of Southern India. Their influence over coastal Karnataka lasted for about 1200 years. The last Alupa king to have ruled was Kulasekharadeva Alupendradeva whose inscription dated 1444 CE has been found in Mudabidri.
   
Why Barkur has been selected….?
   Alupas ruled from Barkur throne, being their capital for centuries. Later they changed it to Udyavara and consequently shifted to Mangalore. Once known as 'Barakuru the capital of Tulu Nadu', now a days rarely the language Tulu is in usage in the locality.
   
Where was their Palace….?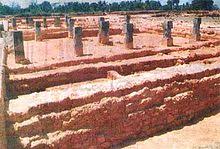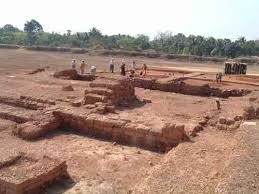 There were two well-planned forts in Barkur. Oldest one around Simhasana Gudde, with Periyara Mane viz the royal palace and adjoining Temple. One can see the ruins of Hebbagilu just behind St. Peter Church. (Here it must be noted that, the fort near National Junior College was not constructed by Alupa Kings, rather it was by Vijaya Nagara King Harihara II, (1377 – 1404). Of course Alupa Kings were feudatories and remained loyal to Vijaya Nagara rulers and had enjoyed freedom to rule the Coast as before. This fort was specially built by them as Barkur was their 'Gateway to the West', being the commercial sea port, especially to deal with African and Middle East countries and Kutch, and Kerala. Most of us read, in History, Arabian Horses were an integral part of Vijaya Nagar war force, for almost 200 years)
Why Barkur still relevant and famous…?
   Yes, it's mainly because, though it lost all its political and economicprominence, it still the 'Religious and Cultural Capital of the Western Coast'. Most of the Moola Stanas of different caste, sub castes located in Barkur. There are some feasts, utsavas in any or many of the 365 odd Temples every day. Pilgrims visit these temples in large number daily, it is more so in these days / years….!
   
To name a few famous and important Temples:
i. The royal Shri Panchaligeswra Temple of famed Annual Rathotsava, at Kotekeri.
ii. Kalikamba Temple holy for Goldsmith / Blacksmith community.
iii. Maldi Devi Temple at Kachhur fields
iv. Kula Mahastree Amma Temple at Benne Kudru
v. Mahishashra Shedi Gudde Temple
vi. Pattabhi Ramachandra temple near Kalchapra
vii. Rock roof Chaulikere Temple
viii. Ekanateshwari temple of Devadiga community.
ix. Somanatheshwara Temple
   x.    Batte Vinayaka Temple – Kotekeri.
   
Other interesting places of historical importance:
   Historical Barkur town was divided into Ten Keris / Streets or say wards viz moodu keri, manegara, Kote, moodukerI etc. as early as 11th Century. Each Keri seemed to have had the habitation of particular activities of citizens and a presiding / reigning deity and a large Temple. As Agriculture was primary occupation to irrigate and drinking purpose and to cater other diverse needs, large tanks or lakes were built. Few are still in a fairly good condition viz Chauli Kere, Belthi, Moodu kere, Kote kere, Arasi kere and so on….
   
Jain Basadi complex at Hosala: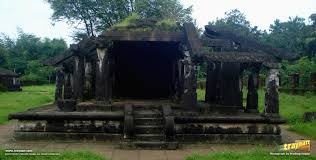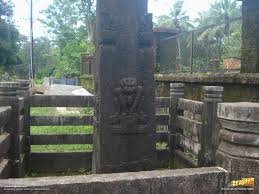 The Kallu Chappara, in the heart of the city was probably constructed by Alupa kings and there were a complex of Jain Basadis in Hosala. Alupa Kings were basically Hindus, once they were under the influence of Hoysala Kings of Dwarasamudra, in the 11th and 12th Centuries and the king Vishnu-vardhana (1108 – 1152) embraced Jainism, that must have convinced the local Alupas to follow it and consequently build Basadis in Barkur. Most of them are in a depilated condition for want of proper maintenance….Few are taken over by the Union Archeological Dept.
Bhandara Keri Mutt: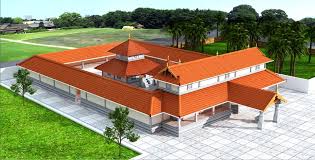 Affiliated to Asta Mutts of Udupi Shri Krishna Temple, this Mutt in Barkur once the Sanskrit seat of learning for Brahmins. It inherits hundreds of acres land and kind to donate space for An English Medium School at Heradi. Understand that, senior swamiji of Pejawar Mutt also studied here under the guidance of Shri Vidyamanya Smamiji.
Network of Roads all along the river banks in Bennekudu/ Moodahadu and Hosala: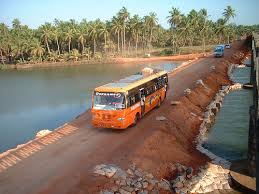 After the Alupas departure from Barkur at about 150 years ago, the town lost its importance and glory. It also a fact that in 1960, once the NH 17 become the commercial route, through Brahmmavar – Uppinakote – Mabukal, it further diminished its strategic importance. Today, Udupi – Shimogga State Highway run through Barkur and the town have fairly better roads and public transport facilities. It is the rural roads and many of them on the banks of Seeta and its tributaries take the rider to a wonder world in Benne Kudru, Moodahadu, Halekody and Hosala etc….
Modern Barkur as aHigher Educational Hub: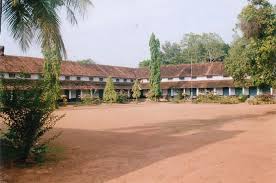 Barkur was fortunate to have National High School in the year 1946 itself;rightly the same was promoted to be a Junior College in the year 1972. It would have been a First Grade College in 80s. An English medium School from KG to PG at that time would have changed the status of Barkur drastically. Anyhow today we have a Govt College offering post graduate courses in most of the streams and an ITI to cater the needs of aspiring students. Today hundreds of students from faraway places studying here than local Barkurians. As Konkan Railway allocated a station at Barkur, few trains also halt over here…convenient for long journey / travel for students and visitors…
A word about Historical St Peter Church and Manik Dinar Mosque: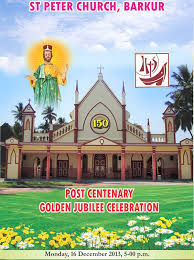 Barkur is a cosmopolitan town; people from many faiths live together with perfect harmony and understanding. It is worth a note that here there was a Jewish synagogue way back during the 15th Century or earlier. After the Alupas shifted to Mangalore, and Barkur becoming commercially irrelevant, Jews too must have stopped visiting the harbor town for trade….There was a substantial presence of Christians in the town and there existed a Church probably in the 15th Century. Today's St. Peter Church established officially in the year 1854, now about 165 years old. Manik Dinar Mosque too is the oldest in the DK and Udupi District, a pilgrimage destination for Muslim bretheren.
Barkuronline (2001) website focusing the lost glory and modern Barkur since 18 long years:
   Barkurians always enterprising. To be in line with modern world, under the initiative of Mr. Kishore Gonsalves a web site was floated as early as in year 2001, to commemorate the Silver Jubilee celebrations of CYM Barkur. Since then, it has focused on historical past, contented present and vibrant future….. One can visit the site and learn and understand Barkur better through these pages.

Barkur Utsava, rightly an opportunity to showcase Barkur. The DC Office and Minister in Charge Mrs. Jayamala's initiatives to have this celebration for three days quite praise worthy. Let it become a routine affair every year and the funds allocated be utilized properly and in preserving the rich heritage and providing basic amenities to the visitors coming all through the days in the year…..
   On behalf of Barkuron line team and ICYM Barkur, Ex. Members Association.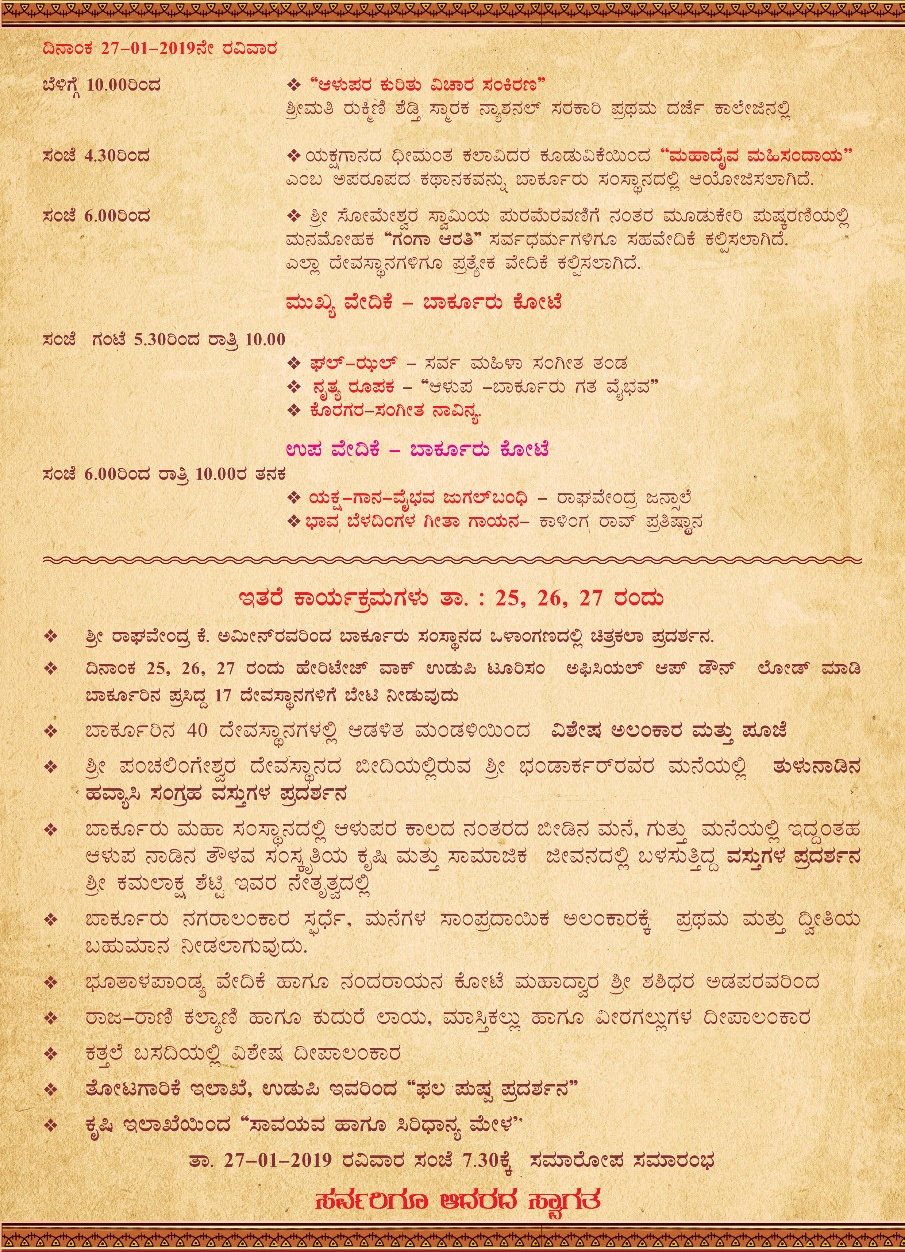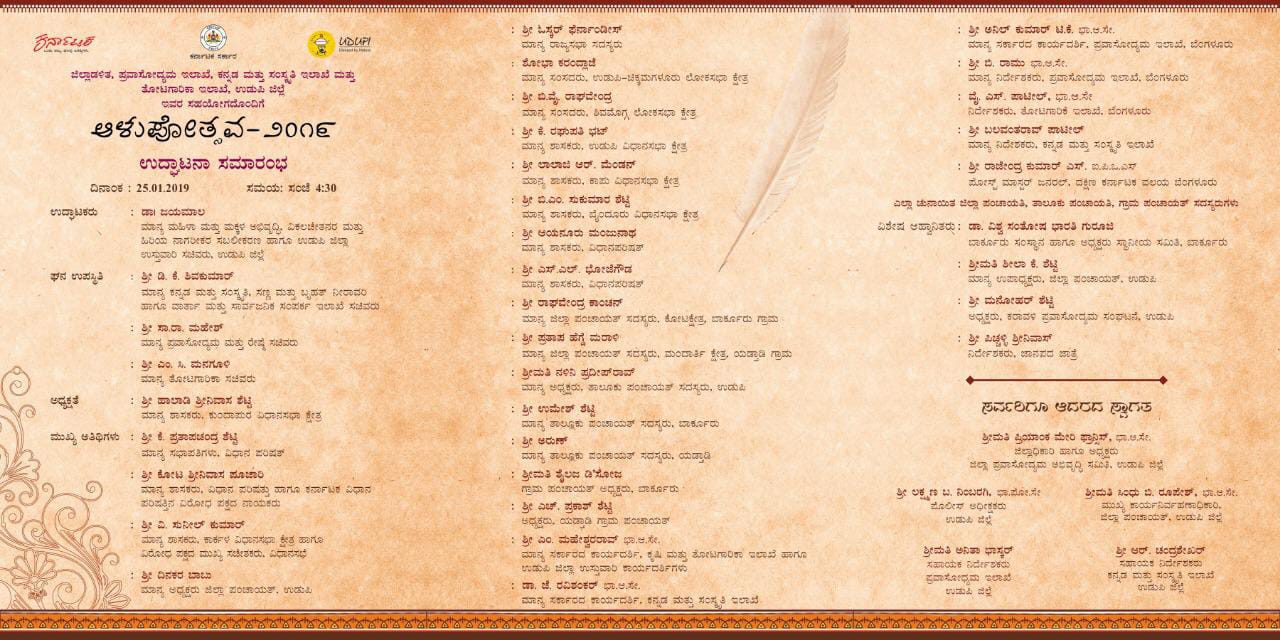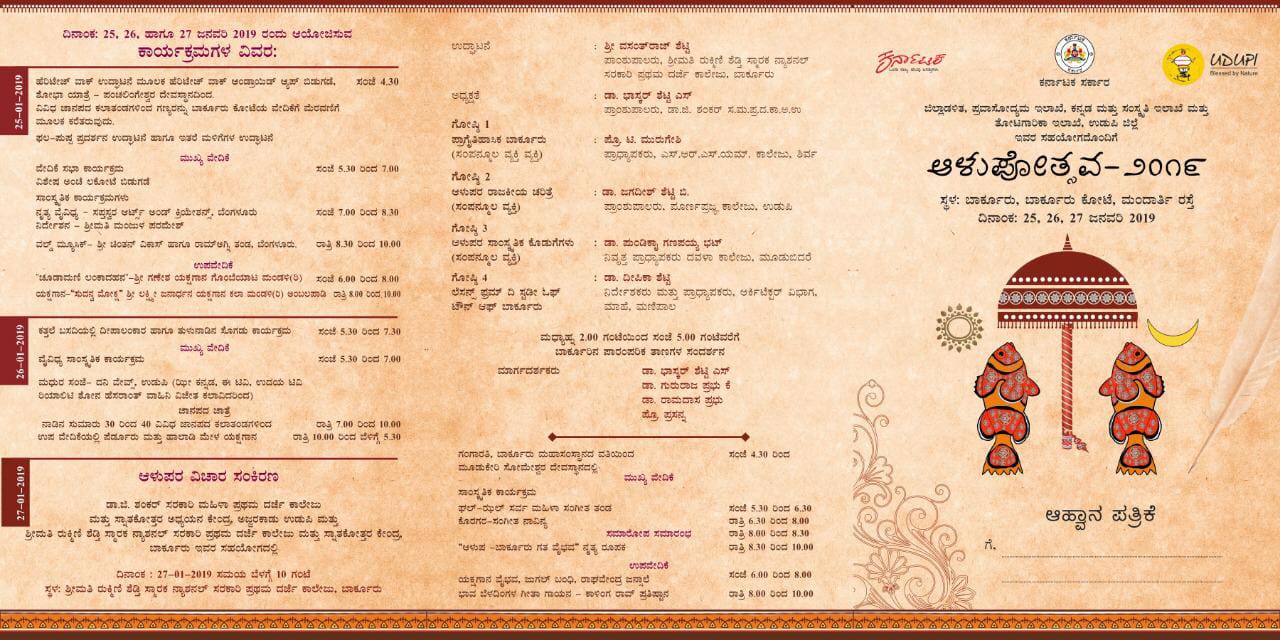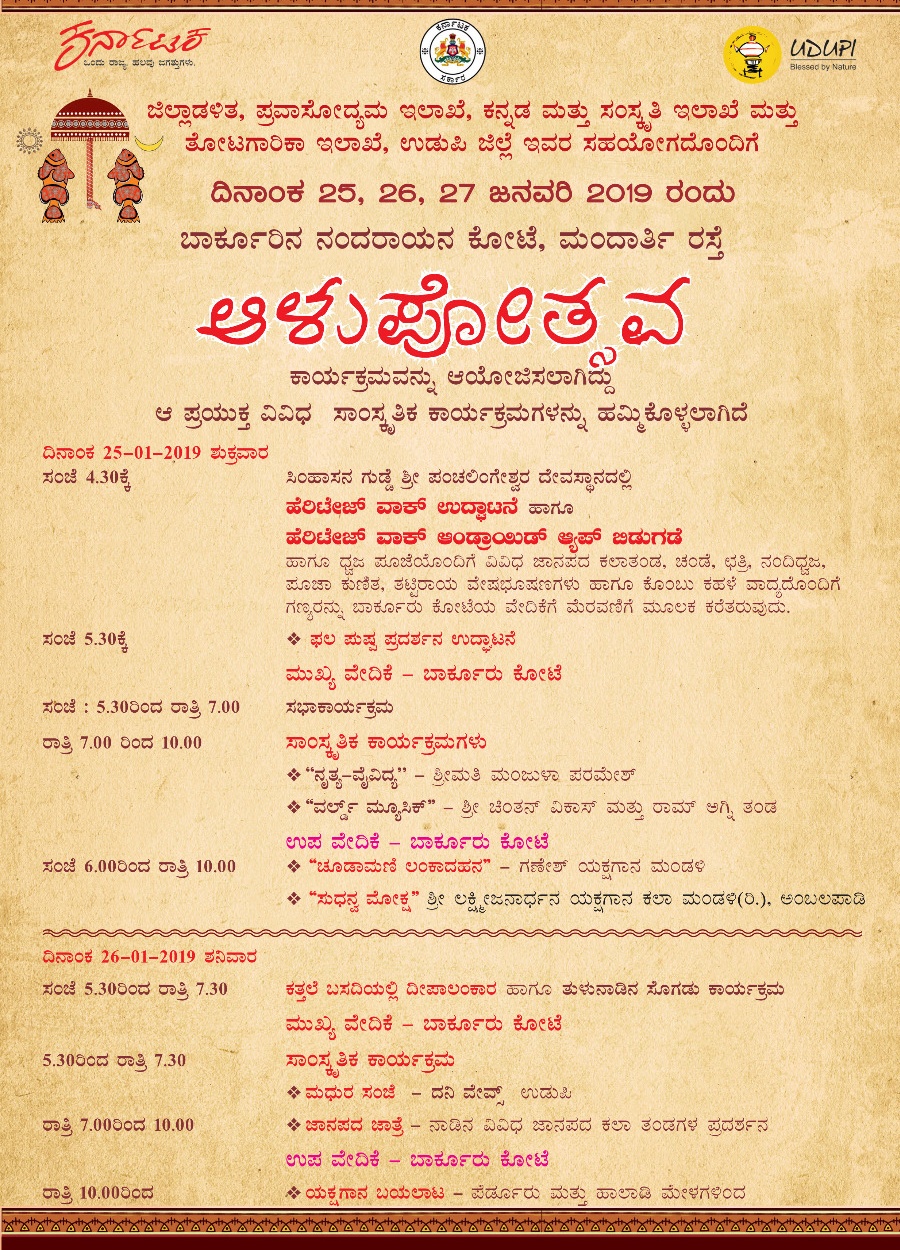 P. Archibald Furtado. Barkur – 16th January, 2019.