Biography of Mr. Richard Carvalho, released for public in Mumbai
Biography of Mr. Richard Carvalho, released for public in Mumbai.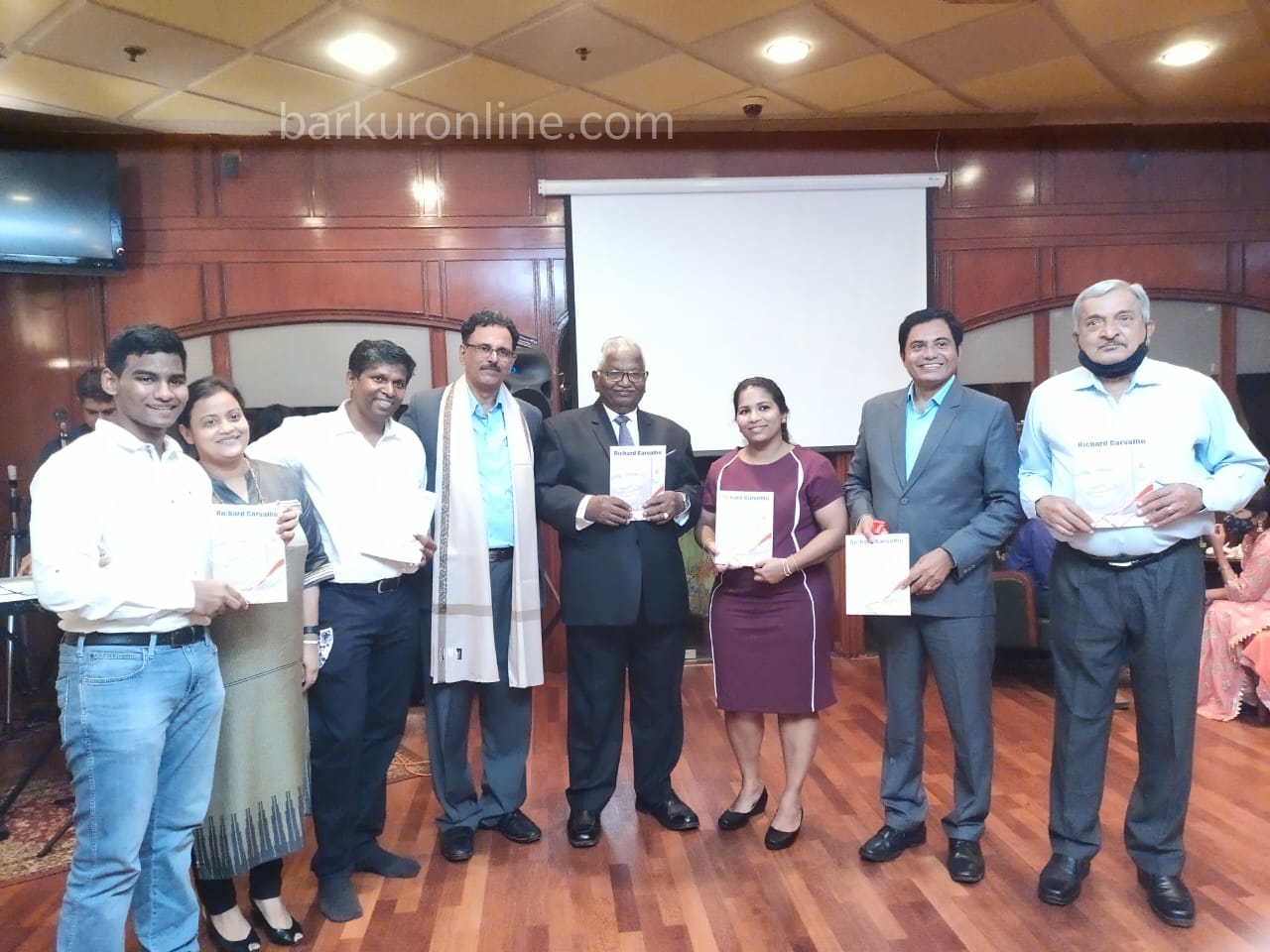 On the occasion of 80th Birthday of a renowned businessman in Garages for more than 60 long years and once an owner of a fleet of transport vehicles, Mr Richard Carvalho was released by his mentor, guide and philosopher Mr John Rebello, 93 years senior citizen, the Partner and Manager of famed Bachoo's Garage in Agripada, in Mumbai, where Richard as a young Mechanic learned and trained 1960 – 1967.
The glittering ceremony was held in The LALIT MUMBAI, Trendz Banquet, Sahar Airport Road, Marol, Andheri East, on Sunday, 25th October, 2020, at 8.00 pm.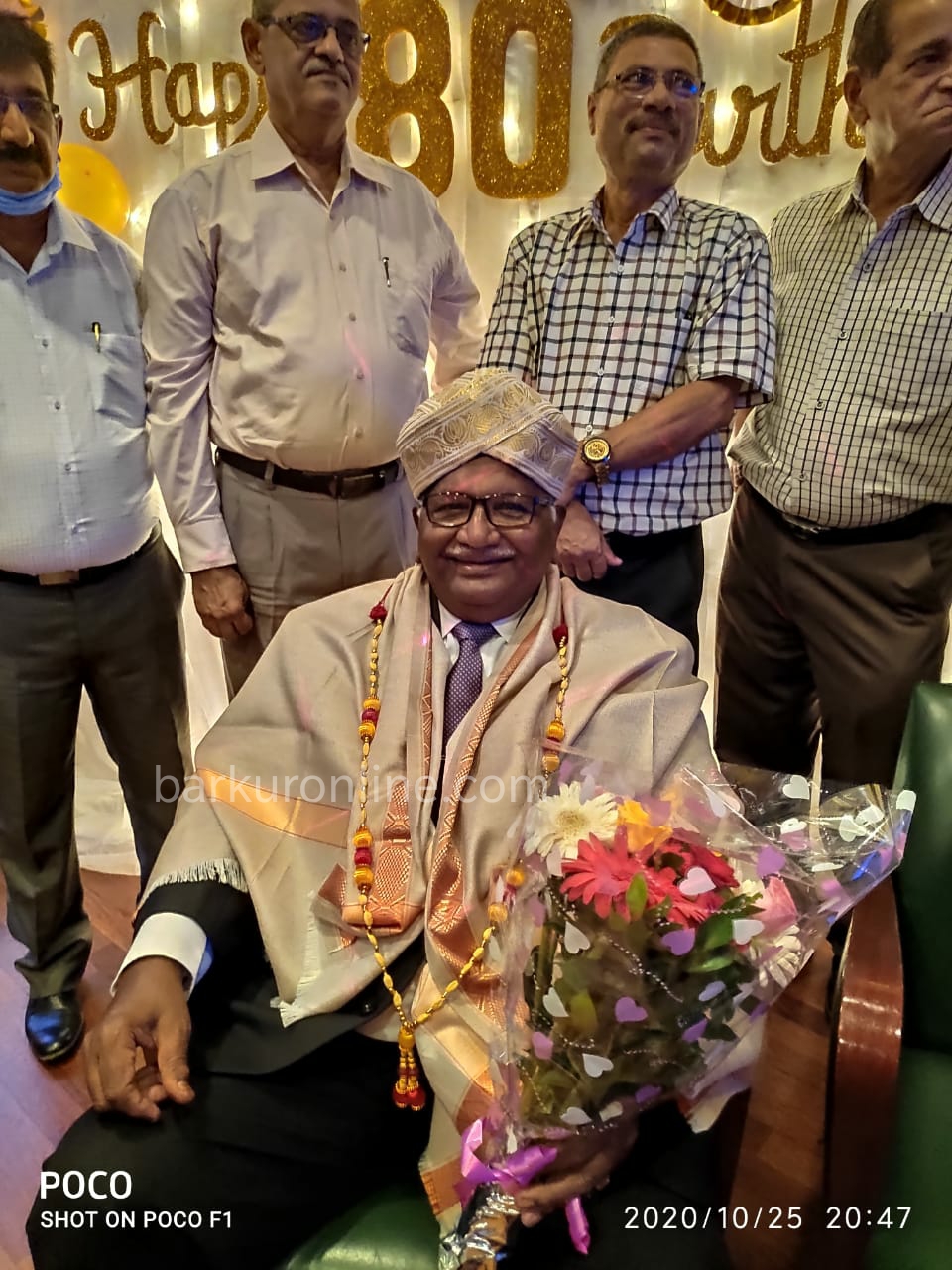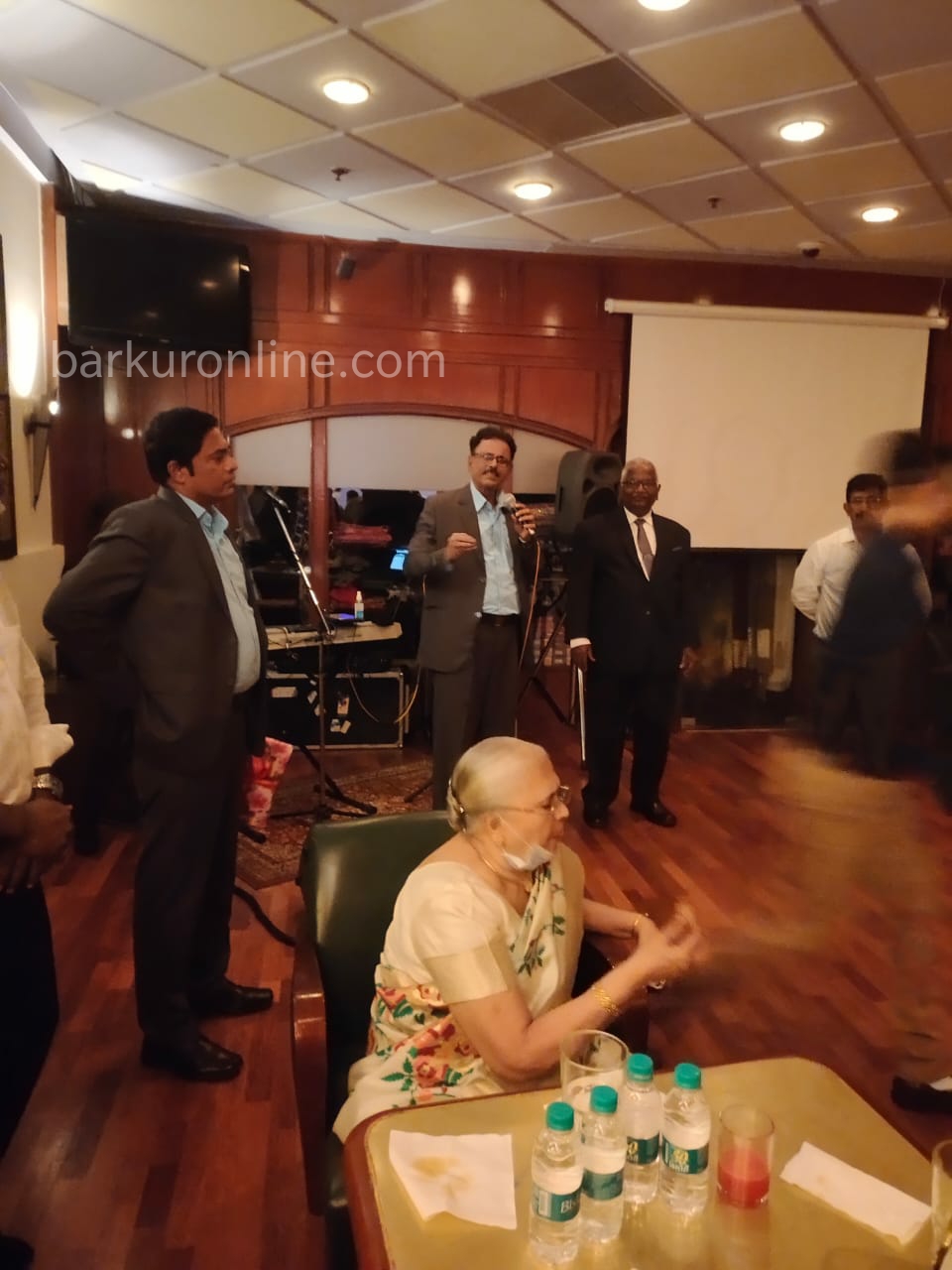 Richard & Late Celine Carvalho's eldest son Kiran Carvalho in his brief introduction, requested veteran John Rebello to release the colourful Biography comprising about 150 pages, compiled and authored by P. Archibald Furtado, Barkur. 
On behalf of the Publishers, St. Peter's Association, Barkur – Mumbai, the incumbent President Ivan M. Rebello, rolled back to the nostalgic memories, in the company of Richard, since the inception years of SPA in 1988 and earlier during the SPCYA days in 1985 – 88. Richard Carvalho was SPA's Founder Vice President for almost 18 long years 1988 -2004 and served the Association for 6 long years as its vibrant President, which saw the group reach to the heights of popularity and stability and very dear to the Barkurians in particular, in Mumbai and native town Barkur and the Mangalorean Konkani community in general, with its manifold socio-cultural activities.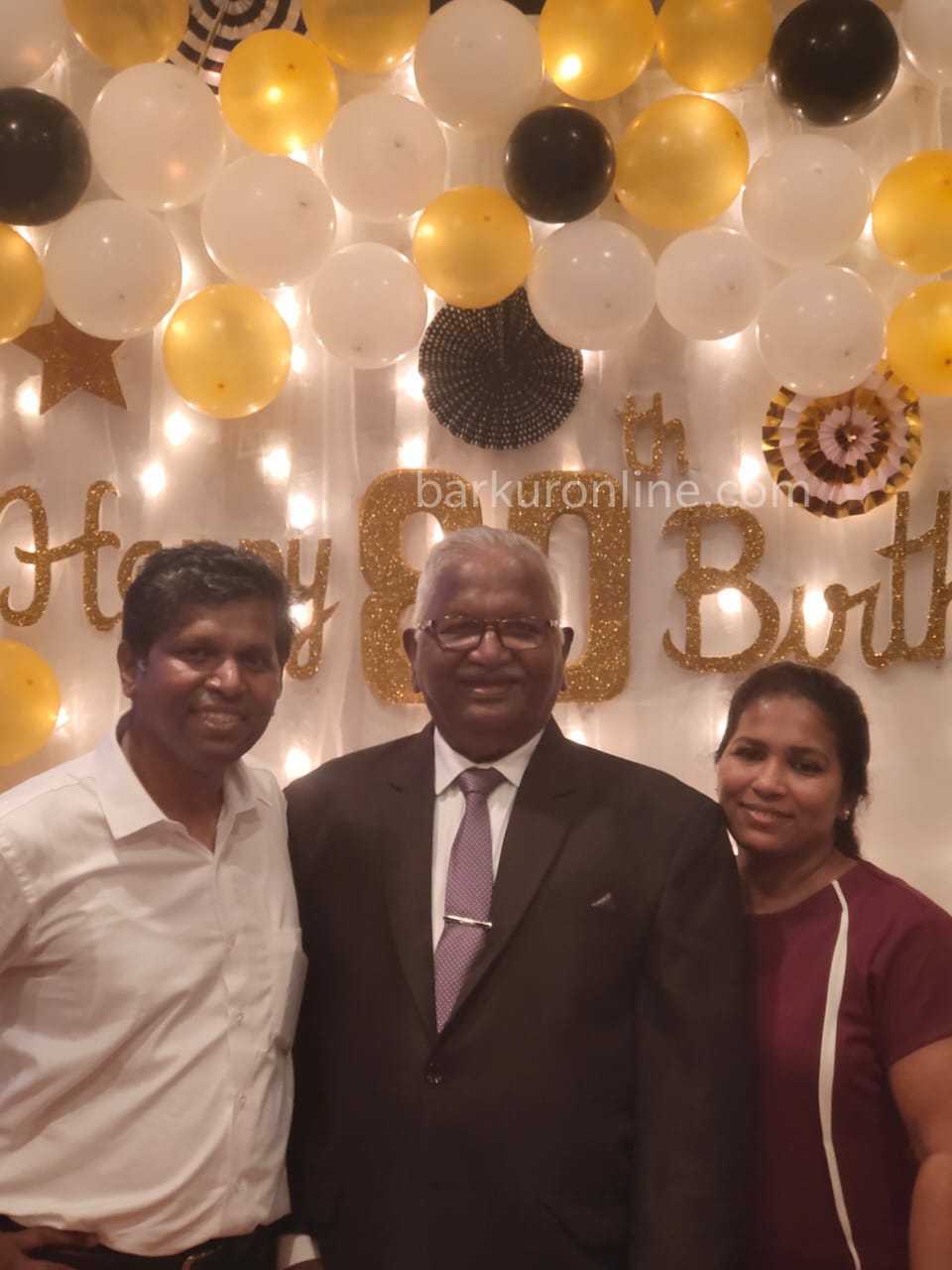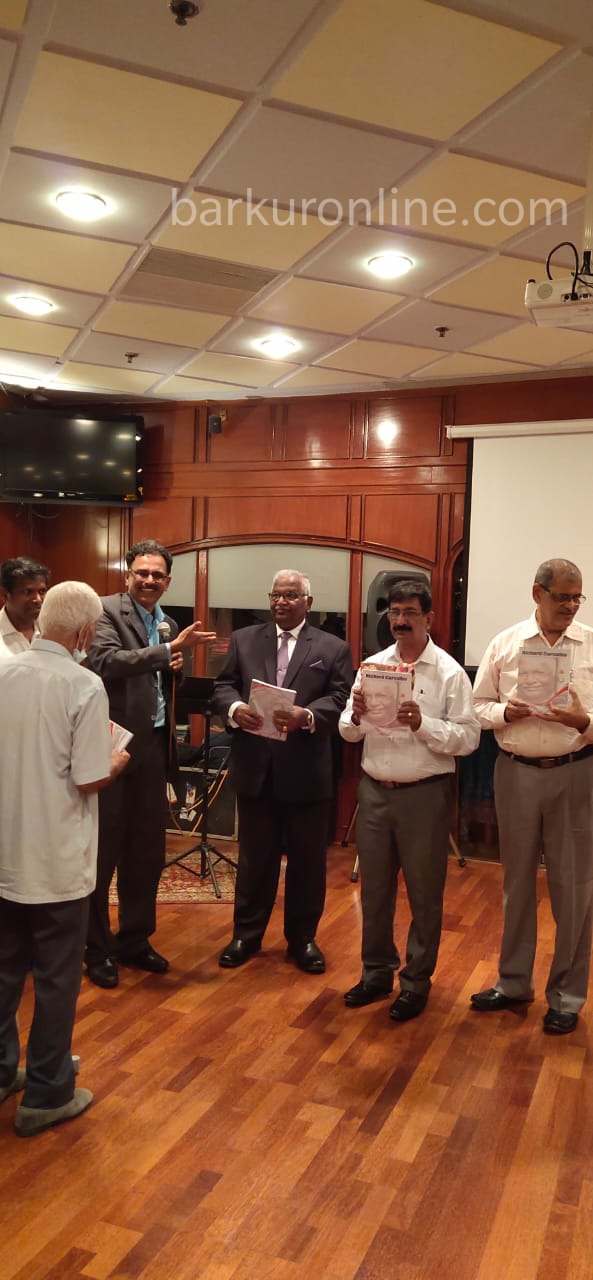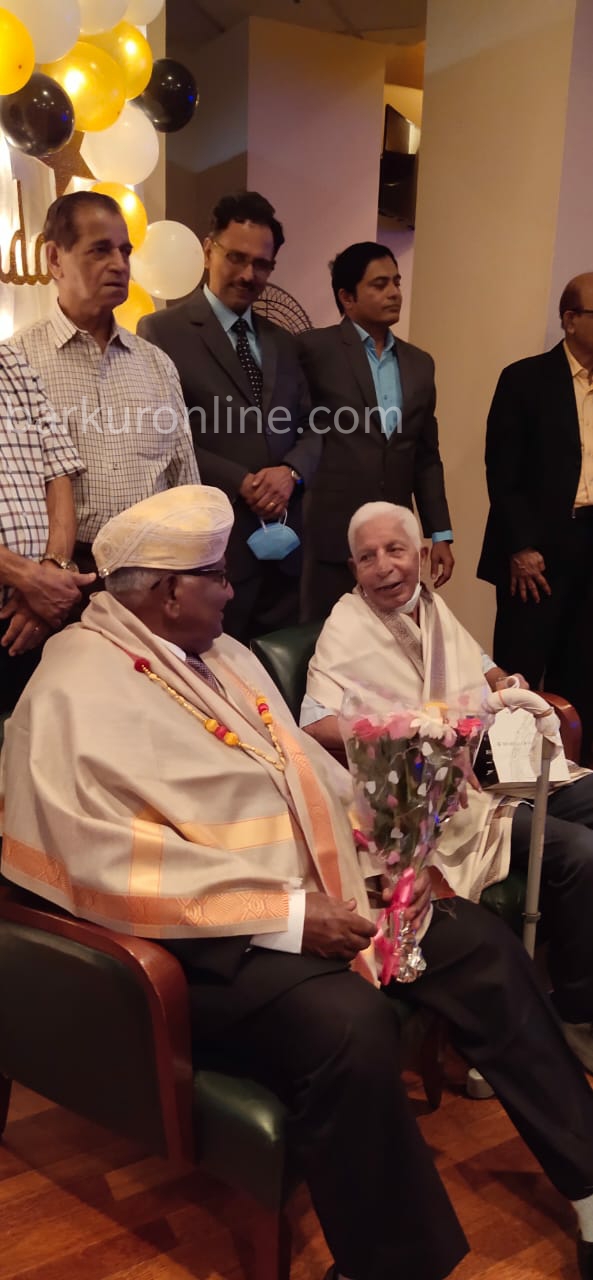 While narrating the contents of the Biography, the author P. Archibald Furtado who was present on this historic moment, informed, the book just tried to give a glimpse of his humble beginning in Barkur as the proud son of Late Boniface and Severine Furtado, Kachhur Barkur and his early formation years in Bombay. His passionate love for Mechanical field which still remains intact and proved in his almost daily visit to their land mark modern Richard Garage in Marol, Military Road which was started in the year 1975 and earlier in Sewree in the year 1968. The biography will be in English consisting 25 chapters narrating Richards's life in phases….

He also expressed heartfelt gratitude's to the Carvalho clan, SPA the Publishers of the Biography, all those revered people including the Bishop of Bellary Diocese, various priests and distinguished personalities who sent in their messages on this special moment, in the life of Richard Carvalho. James Fernandes, Chicago, USA, wrote the inspiring preface and cover pages were well designed by well-known writer – poet Kishoo, Barkur.
The book will be available online very soon.