Geetha Ananda Shetty, Barkur Clinches Silver in State-Level Athletic Meet at Tumkur University
-News Ganesh Shetty, Bennekudru 
Tumkur, Karnataka – Geetha Ananda Shetty, a dedicated teacher at the Government High School in Vaddarase, has achieved remarkable success in the field of athletics, bringing honor and recognition to the state of Karnataka. She recently participated in the State-level sports competition for Government Employees held at Tumkur University and emerged as a shining star with her outstanding performance.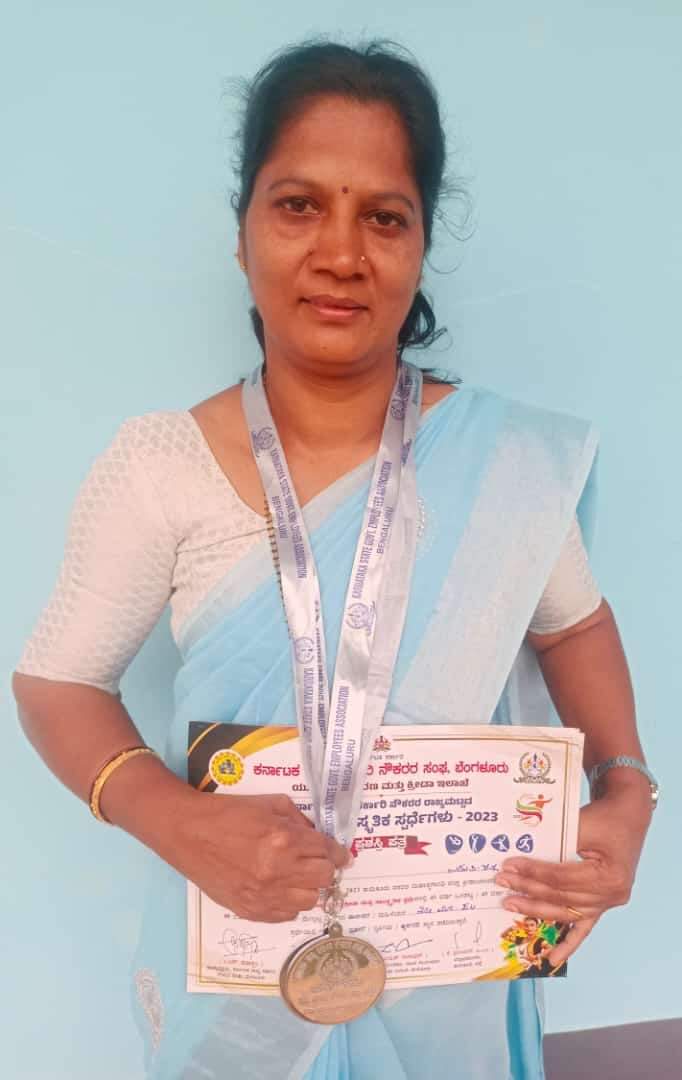 Geetha Ananda Shetty showcased her incredible athletic prowess by winning the silver medal in the 100-meter sprint and a gold medal in the 200-meter sprint. Her exceptional achievements have left the entire community and education sector in awe of her talent and determination.
Not only is Geetha an inspiring athlete, but she also serves as the president of the  Anns Club, Barkur a prominent social organization in the region. Her commitment to both her teaching profession and her role in the Anns Club exemplifies her dedication to community service and personal growth.
Geetha Ananda Shetty's story is a shining example of how individuals can balance their professional and personal responsibilities while excelling in sports, making her a true role model for the community. Her achievements serve as a reminder that dedication and determination can lead to success in any endeavor. Congratulations to Geetha Ananda Shetty on her outstanding achievements!