Jayanth Kaikini releases B-Trendz Special Issue
Barkurians in Bangalore regularly receiving a copy of B- Trendz, an illustrated tabloid or news cum literature book let. It was started its journey in 2016 with an intention of encouraging budding writers, artists, poets and so on….
Very first publication caught the eyes of passionate writers in Kannada as well as occasional readers – as the inaugural edition was released in the hands of Nada Brahmma – Hamsalekha. Today it's a herculean task to bring out any magazine / periodical regularly, however, B Trendz team lead by Harish Acharya is not the one to keep quiet. On this auspicious occasion of Dussehra, coinciding its 6th year's 3rd volume is out with big fanfare.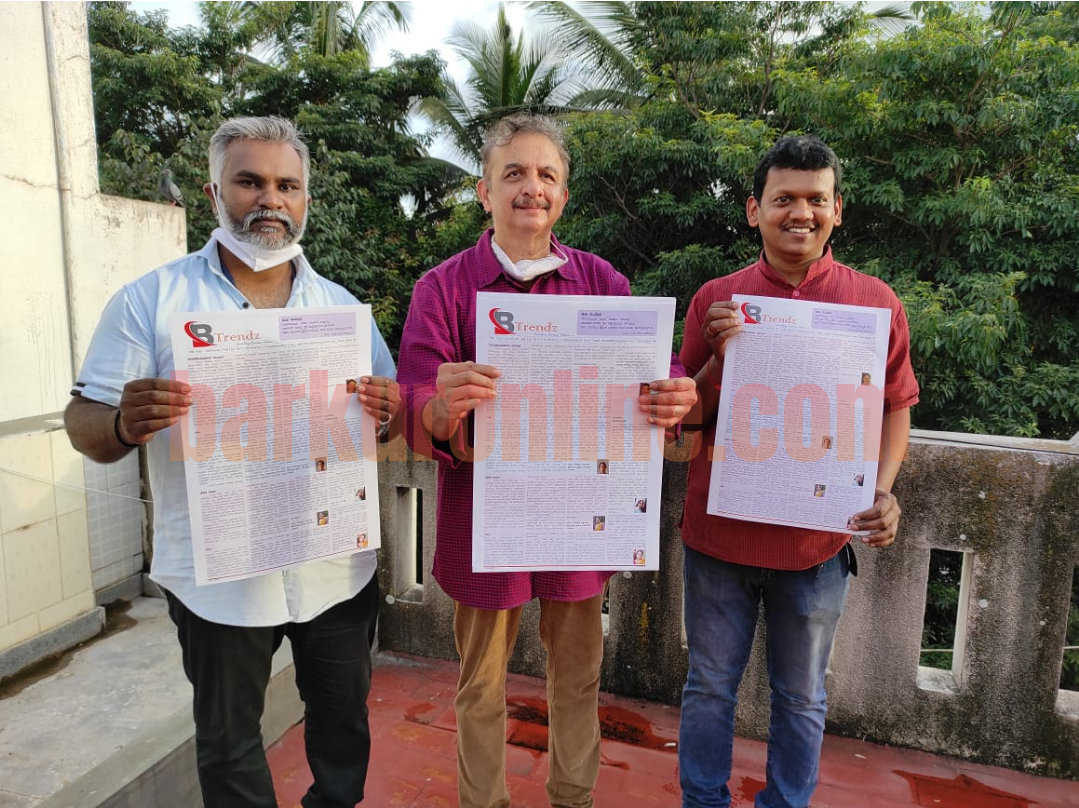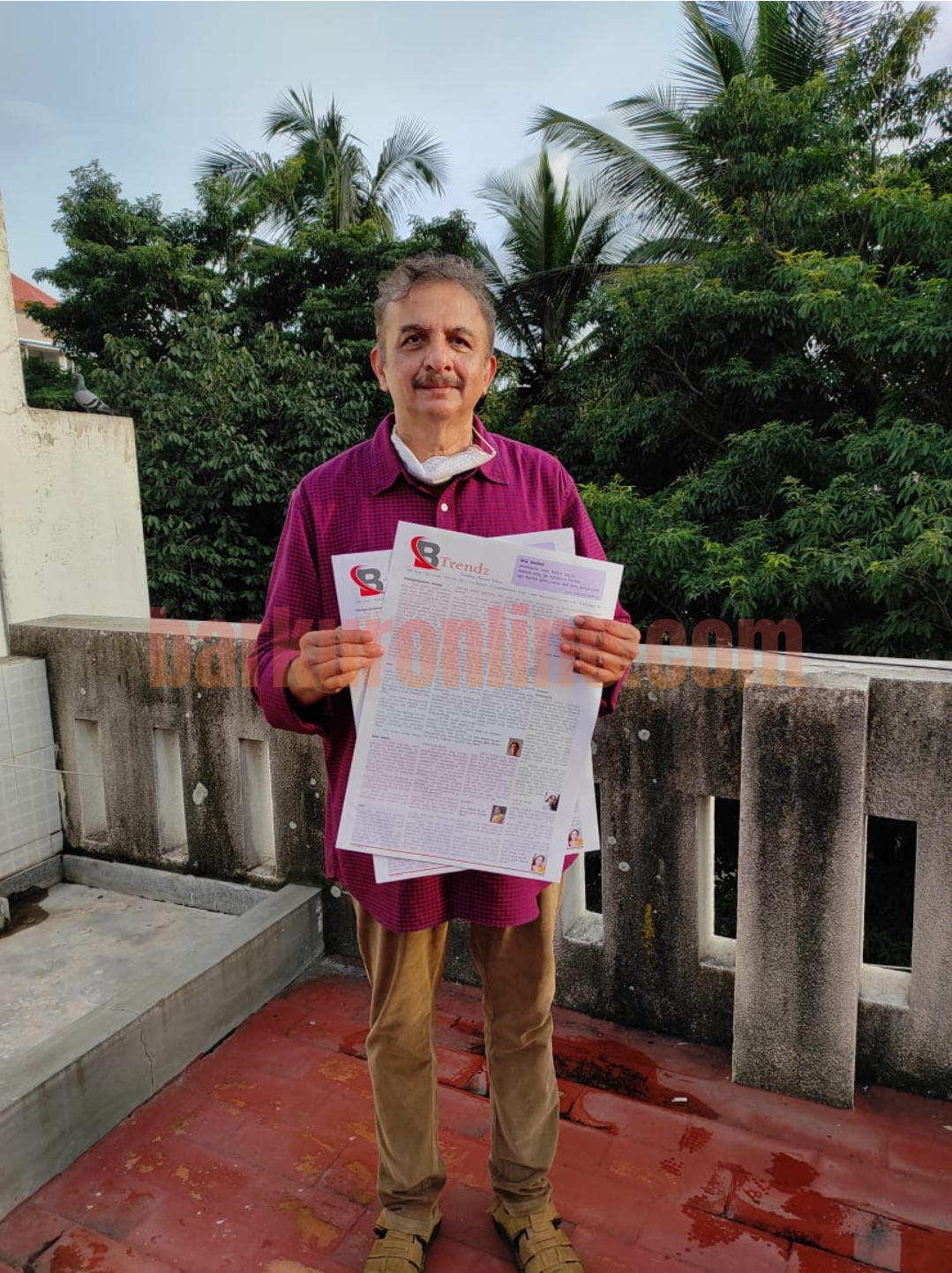 Interestingly this special issue was released for public in the hands of Jayanth Kaikini, a most familiar name in Kannada literature as well as popular cinema…. for his lyrics and poems of class and in-depth and implied messages which were reaching to the elite and common man at one go…..
This year in particular, competitions for Best Story and story teller was organised by Team B Trendz, and as many as 25 such selected stories found place in this issue, itself speak in volumes.
As acknowledged by the team, the services and behind the screen efforts of Irfan Hassan Kutty in promoting the concept of this worthy competition, and Evaluators of the unusually bulk response / entries patiently, mainly comprising KV Shashidhara and Vijayalaxmi Mallya, deserve appreciations for their valuable time and support.
'Team Barkur-online' always proud of B Trendz team and send our warm Greetings on this Festival.
Our readers can browse the link below to read the B Trendz latest issue…..