Kantar Fiesta 2020 celebrations by SPA (Barkur)Mumbai, Part 2
Kantar Fiesta celebrations by SPA (Barkur)Mumbai
Part 2 today, 05/07/2020 at 0800pm IST
Watch this space for the link.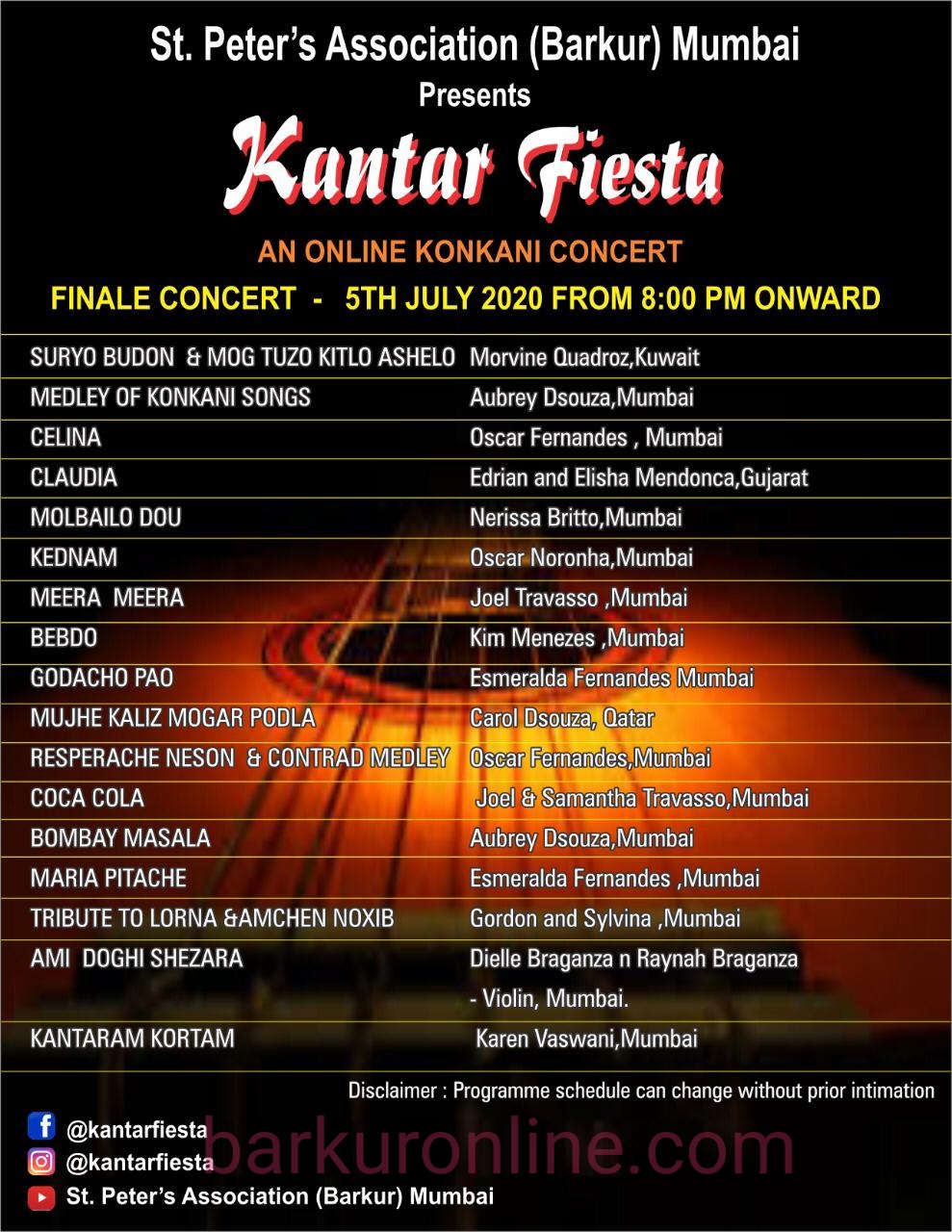 To continue with the festive mood, during these testing time, 'SPA Kantar Fiesta – 2020', a totally new concept conceived by SPA team, under its Gen. Secretary Eric L. Carvalho, to entertain globally the Konkani Music lovers through You Tube live presentation of Songs / dance / Music in two parts, first on 29th June at 8.00 pm and concluding second part on today, Sunday, 5th July, 2020.
In brief about the SPA Kantar 2020:
It's a live Musical Nite, not performed on single stage or in an auditorium, but various singers performing live from their own place and SPA You Tube Channel arrange to consolidate and present all these performances one by one at one stretch. As you watch them tonight, the singers are from Barkur, Brahmmavar, Mumbai, Goa, Gujrath, UAE – Abu Dhabi, Kuwait and so on and so forth….