Like minded people help struggling Yakshagana Artists
-Anand Kumar Barkur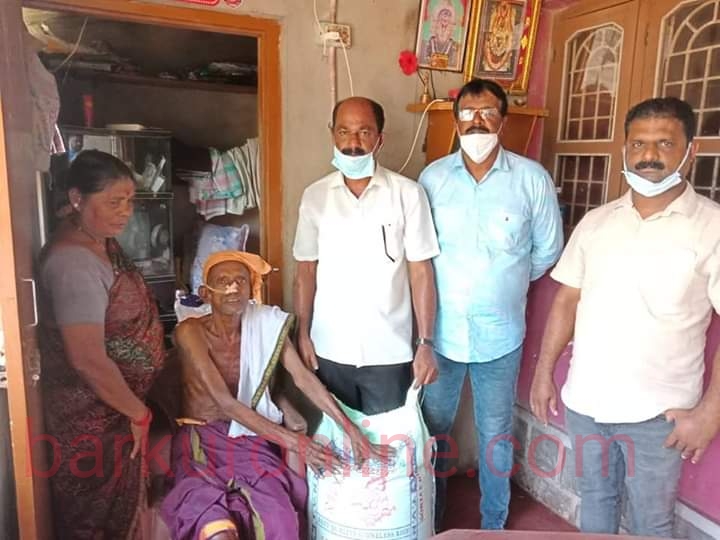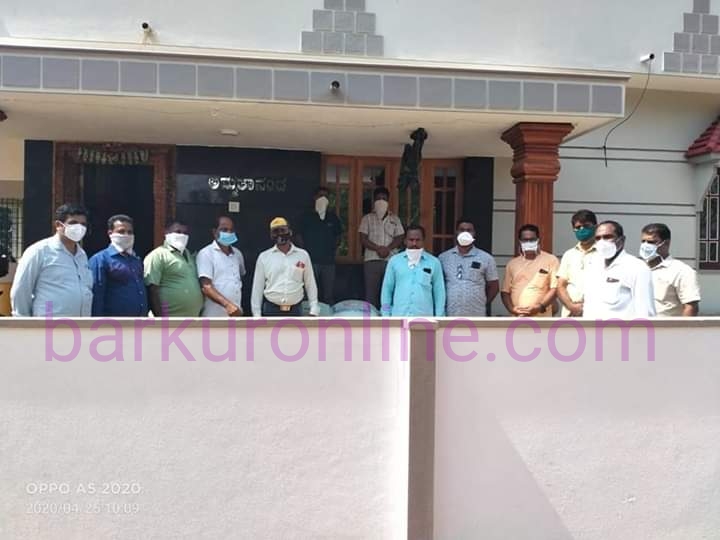 Lakshman Kanchan, Belthikere, Barkur is famous Yakshagana Artist performed in Amritheshwari, Perdooru, Sigandhooru, Mandarthi , Saligrama and Maranakatte Melas (Yakshagana Troups). He is now bedridden with terminal illness. Some like minded Yakshagana fans got together to help Lakshman Kanchan and 8 other struggling Yakshagana Artists.
Nagaraj Mendon Billadi, Ashok Kundar Mandarthi, Devdas Hoskere, Suresh Kanchan Kota, Jagadish Koteshwara, Sathish Nayak Koteshwara, Sadananda Balkoor, Suresh Ganiga Kota, Raghava Mendon Billadi, Ramesh Bangera Shiriyara, Udaya Marakala of Mandarthi Society, Suresh Kanchan Kota visited Laksmana Kanchan's residence and handed over 50 KG rice and given him assurance of further help. 
8 other Yakshagana Artists were given 50KG of rice each at the residence of famous Yakshagana Artist Kota Suresh. 
This humanitarian gesture at this difficult juncture is well appreciated by art lovers from all over.