Nammuru Barkur members gather to pack the kits before distribution
-Anand Kumar Barkur: 
Members of Nammuru Barkur are all excited with the overwhelming response to their appeal to help for the plan to provide Kits of essential supplies to middle class needy families. Some senior members of the group like Alwyn Andrade, Anand Kumar Barkur, Ganesh Shetty, Ashwin Kamath, Mala Santhosh Shetty and others came up with this unique plan to support about 100 middle class families and appealed for the members of Nammuru Barkur Facebook group, and managed to collect more than Rs.3 lakhs within 3 days as against Rs.1 lakh, originally planned, and more than 450 kits are getting ready for distribution.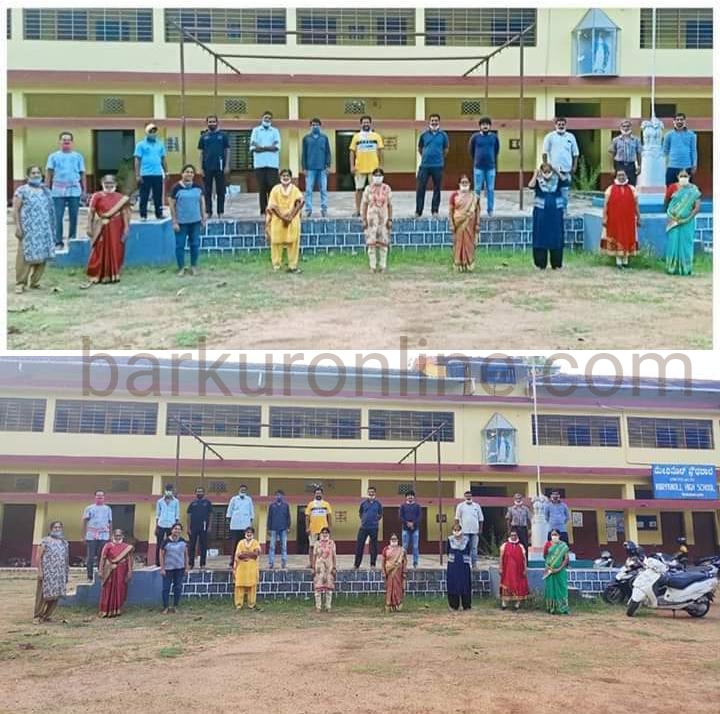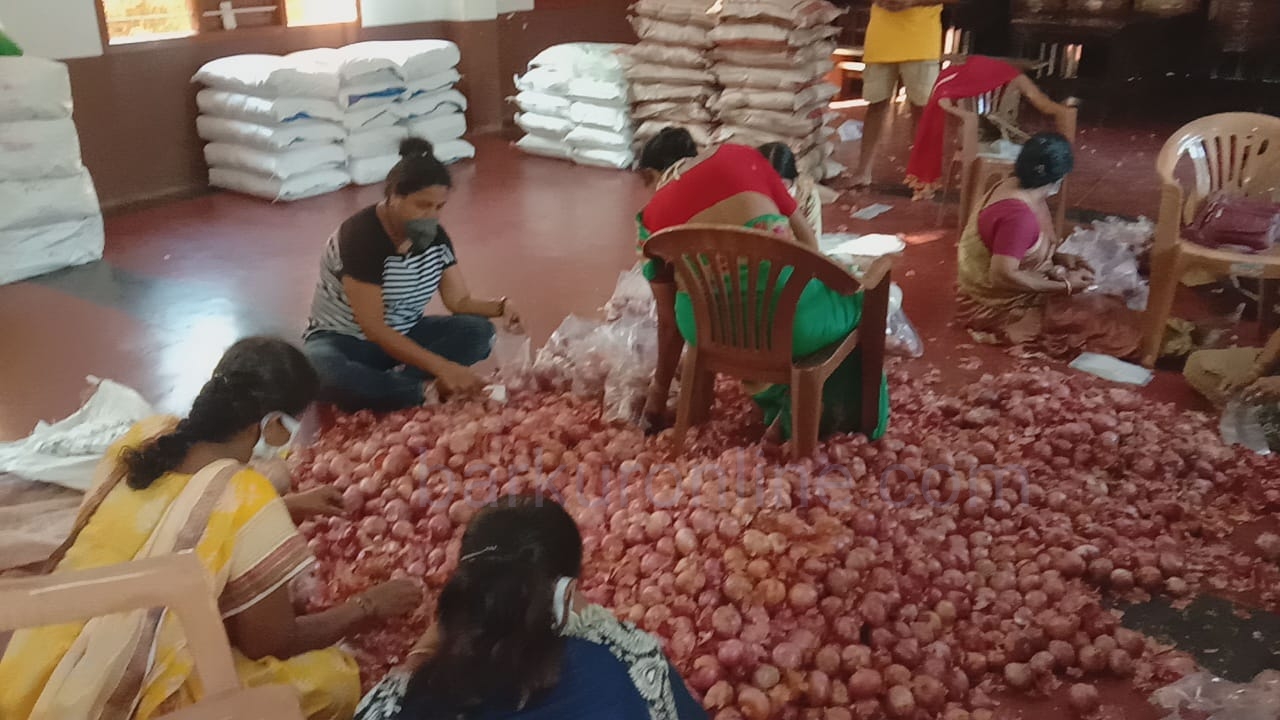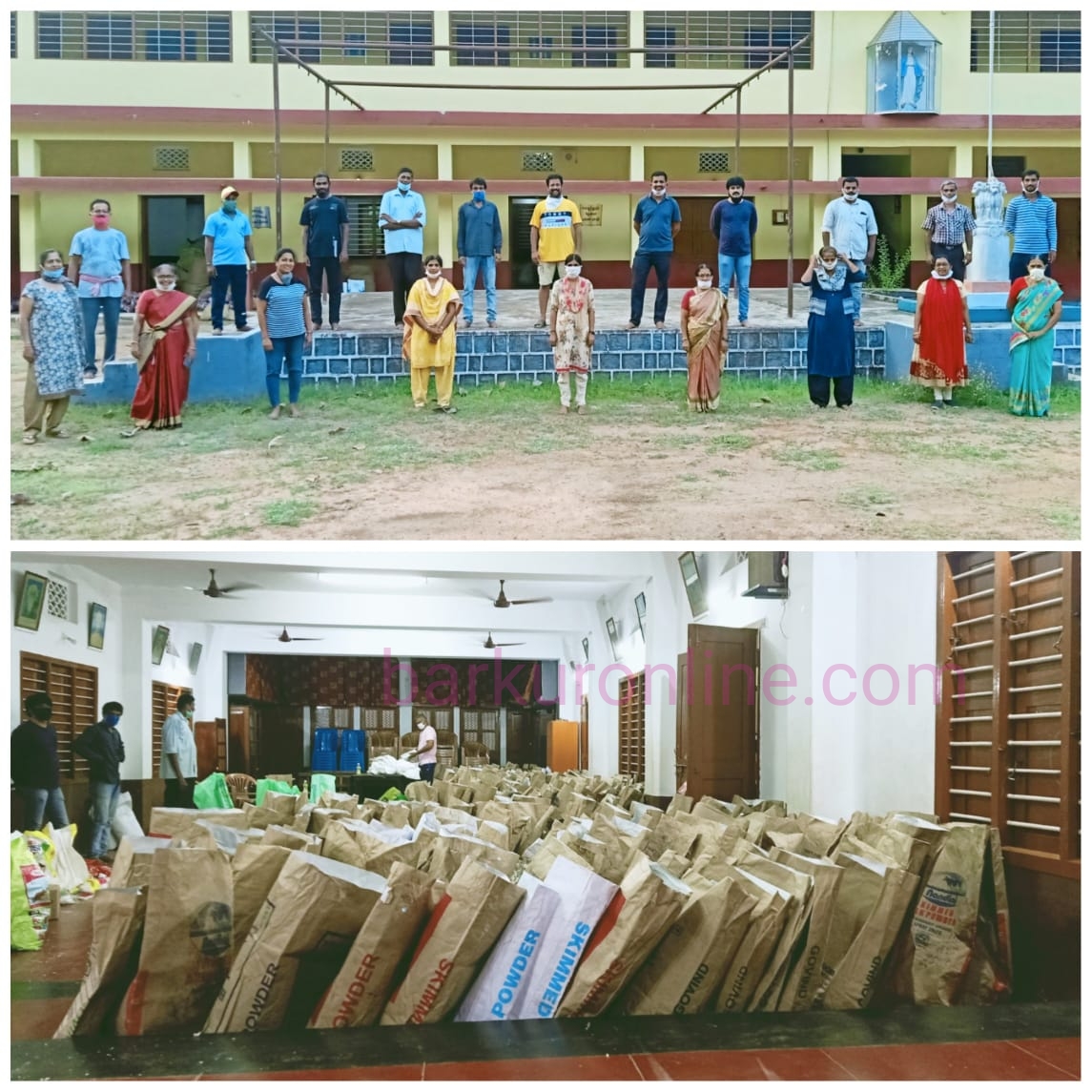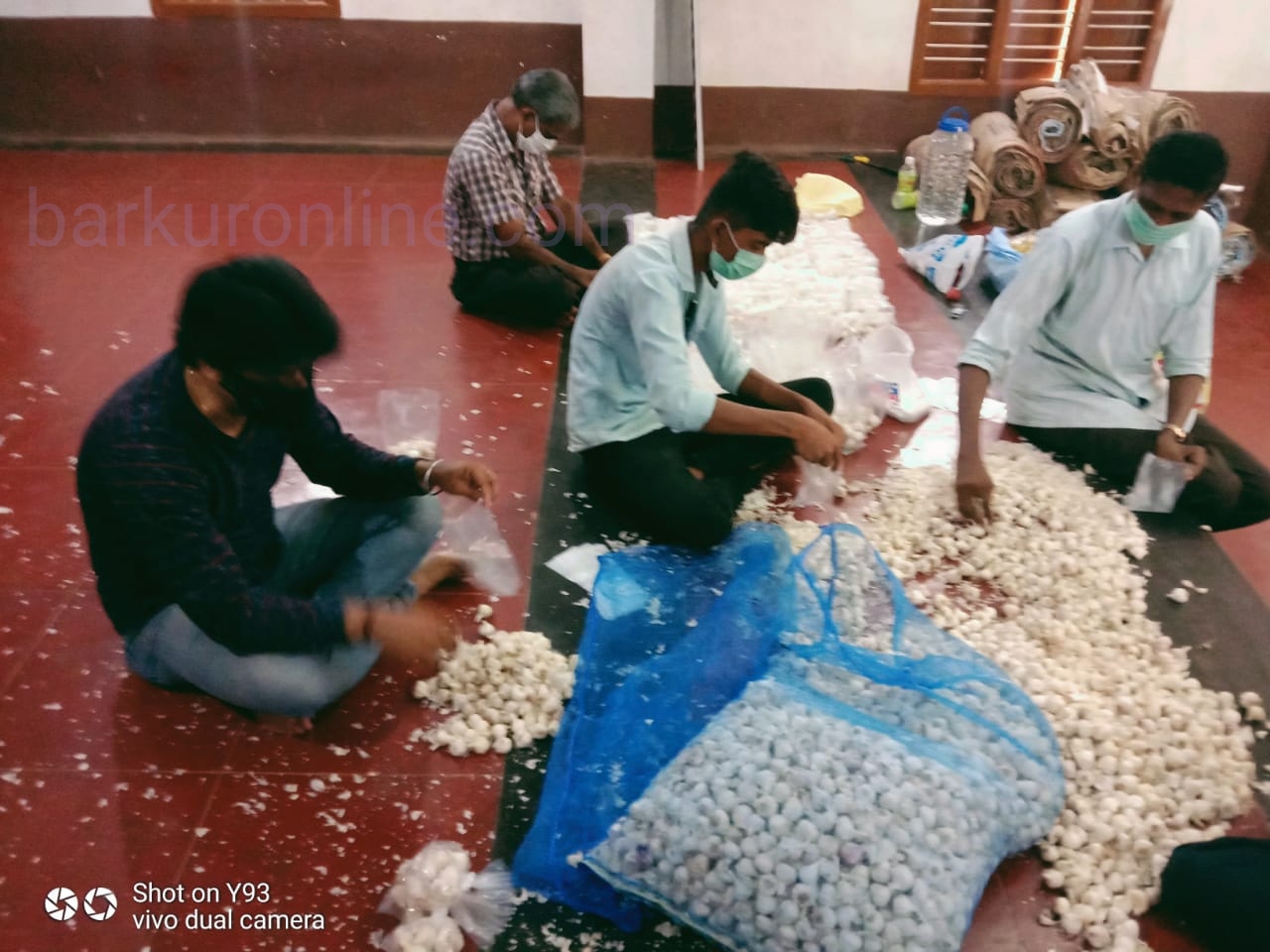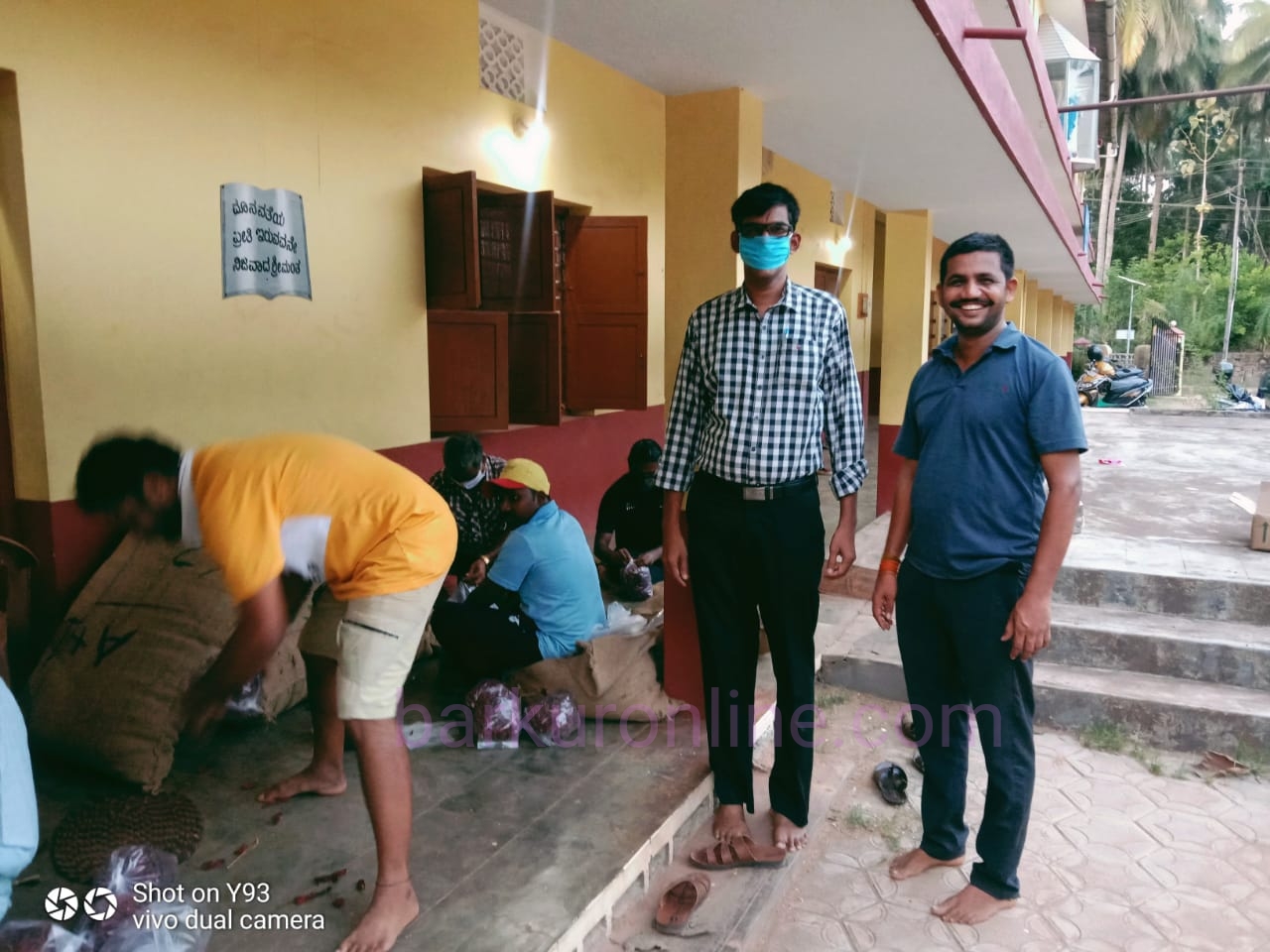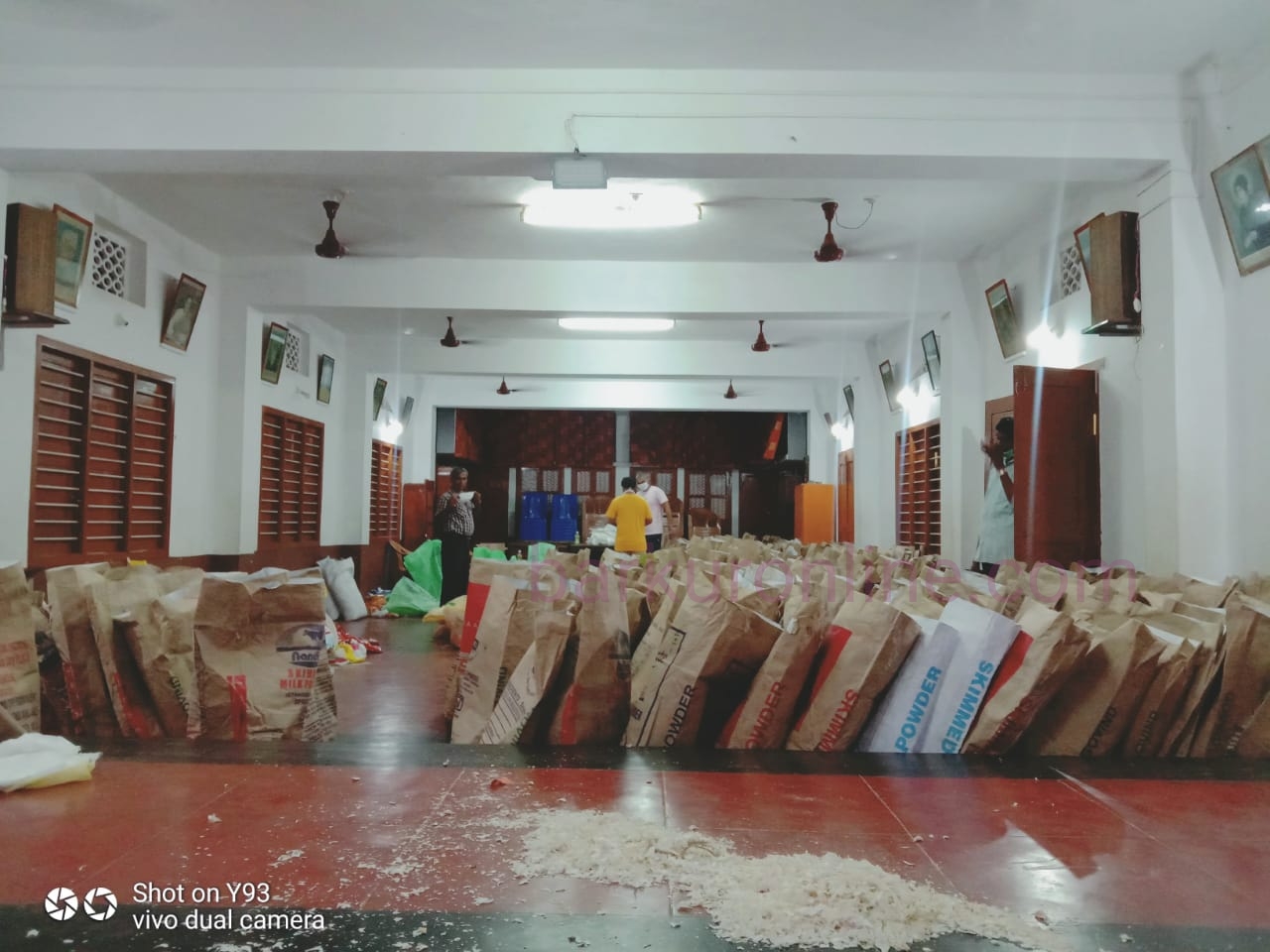 Today on 27/04/2020 many members of the group and some other like minded people who responded to the request of Mala Santhosh Shetty, gathered at Maryknoll High School  and packed the 450 kits in a disciplined manner, maintaining social distancing and lock down norms.  All the supplies were provided by NB member , Entrepreneur Ashwin Kamath, on time. 
The kits will be distributed to needy families on Wednesday, 29/04/2020 and interested members of the group can participate in this wearing the masks and maintaining social distancing. The beauty of this unique plan is that, all the beneficiaries are middle class families who have good houses and vehicles but running short of cash due to nationwide lock down and  there won't be any photographs of beneficiaries will be published or names will be announced and kits will be sent to their doorsteps.  
Leaders of the group have thanked all the members and donors for their generous support and making this Facebook group as an example for all social media groups by supporting this unique initiative.