National Junior College, Barkur celebrate Platinum Jubilee Finale on 8th January, 2023
News Article by: P Archibald Furtado. 
Photos by: Seetharam Shastri, Barkur.
Most awaited Jubilee function was held at the Silver Jubilee Memorial stage with the active and passionate involvement of its old students, the past and present teachers and enthusiastic students. The grand finale was a wonderful outcome of meticulous planning of, 'The Barkur Educational Society', led by its President B Shantarama Shetty, 'The NHSS Ex Students Association' under its dynamic President M Mahesh Udupa and significantly the Platinum Jubilee Celebrations Committee headed by B Rajarama Shetty and their respective office bearers as well as cohesive team members,  who worked in unison for the last one year in particular and in the past, in general with a singular and determined agenda to bring back the lost or faded glory  to this 75 years old 'temple of learning' in this historic town Barkur.
Each hand and creative mind worked towards its mission and generous donors who contributed in various form and measurements deserved to be congratulated and thanked for their care and concern, love and passion as Barkurians set a new record, an example for the cause of education by mobilizing about Rs Two Crores for various developmental schemes, to mark the Jubilee in most befitting manner.
The spectacular show of celebrations was given a start at 10.00 am as the guests arrived to the College Campus the Seer of Shri Bhandarakeri Mutt, Barkur, HH Vidhyesa Thirtha Swamiji, who inaugurated and blessed the event. Former Minister K Jayaprakash Hegde, now the chairman of Backward Class Commission, Karnataka, recalled his memories associated with Barkur and this College. B Shantarama Shetty, President of BEC and Barkur Panchayat presided over the glittering inaugural ceremony. Founder Head master late PN Bhoja Rao's bust was inaugurated in front of Principal's office as a mark of reverence to a great teacher who served as HM for more than 25 years 1946 – 1971.
During the day, M Mahesh Udupa President of Old Students Association, Dr BM Somayaji, Former Principal B Seetarama Shetty, Correspondent B Gopala Naik shared their nostalgic memories and attachments with the College and stressed for rejuvenated efforts to live up to the expectations and aspirations of present generation and requirements by attracting more students towards our National Institutions. Principal of PU College, Prof U Kotraswamy and Hemvathi BS, HM for High School section and their staff, both teaching and non teaching were present and made enormous efforts, arrangements and sacrifices to make the whole event successful, meaningful and even entertaining too to all gathered in large numbers.
There were various seminars and discussions on contemporary issues related to education system and challenges which was led by eminent educationists in Divakara Shetty H, Dr Ashok Kamath, Prof M. Balakrishna Shetty and Dr S Jayarama Shetty, who focussed on NEP – New Education Policy 2020 and its objectives and implementation.
As the evening approached the stage was set for the great finale. Justice Santhosh Hegde, former Lokayukta, Karnataka State and Popular MLA of Kundapura, Halady Sreenivasa Shetty and other dignitaries were welcomed and escorted to the dais with the presence of thousands of admirers and well wishers.
Rajarama Shetty in his emotionally packed welcoming address, narrated his and his teams experiences during past one year as the response, feedback and reverence to their one time High School has no parallel example in the surrounding. Barkur once again stood up to its historical, social and cultural prominence as it is showing solidarity in implementing various projects – renovation of classrooms, computer section, laboratories, the reading room and library, the playgrounds with a world class facelift to its majestic 75 year old building with the active involvement and participation of old students in particular and generous Barkurians and beneficiaries from nearby villages and towns.
Justice Santhosh Hegde in his message expressed his happiness and joy to be in Barkur to be a part of this celebration of Jubilee and stressed for the humanity and kindness to triumph and social values to imbibe in our day today life.
Halady Sreenivasa Shetty, the popular MLA appreciated the visible participation of generous people for the cause of education and expected that in coming days let this educational hub in Barkur be a model to the state and nation.
Formal release of the Souvenir, 'Amritha Sinchana' was held in a traditional manner and its Chairman S. Jayarama Shetty outlined the need, intentions and contents of the book which is going to  be 'treasured gift' to all to preserve for lifetime.
In the adjacent stage, various donors, achievers, leaders and office bearers of committees were recognised and honoured during the day long function. 
Deepak Shetty who arrived specially for this event and the master brain to unite National Old students in Bangalore, compeered the whole event meticulously was honoured with traditional shawl and memento on this glorious occasion.
B Shantarama Shetty, presided over the concluding session of the spectacular event expressed his satisfaction and thanked each and everyone for making the Jubilee a great success and memorable.
Treasurer of the BES, A Krishna Hebbar proposed vote of thanks to all who made not only the event historic but also for making jubilee projects successful and feasible with their support and contribution in various forms and means.
Lava Kusha yakshagana too was organised to entertain the audience and the students of various National Institutions presented various cultural and entertainments.
Arrangements were in place to serve breakfast, lunch, tea with snacks and dinner to all invited guests, parents and students throughout the day.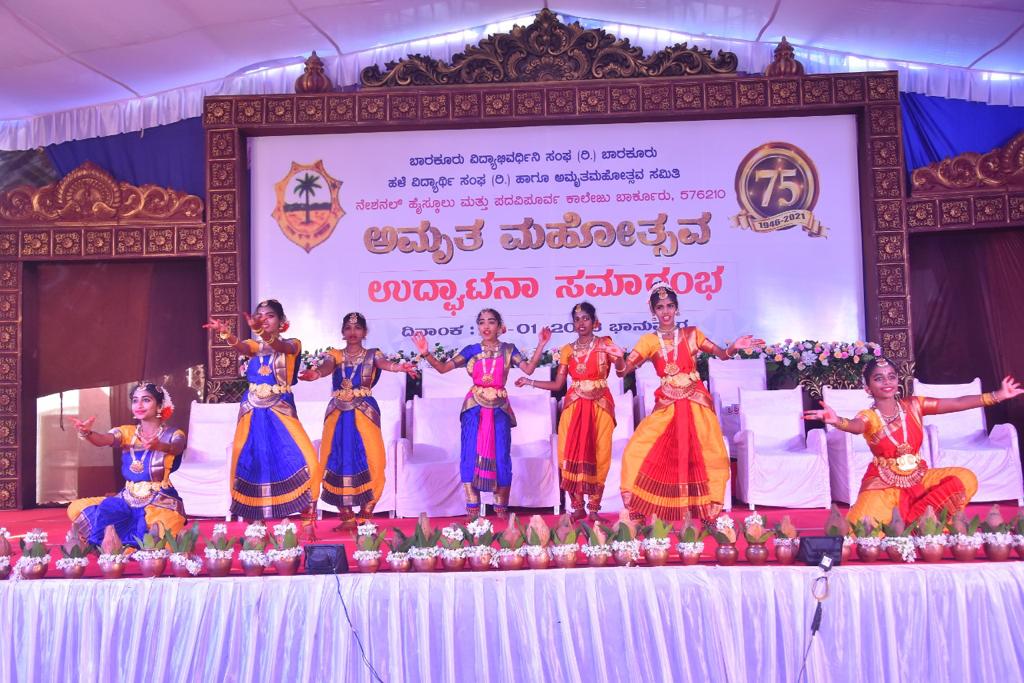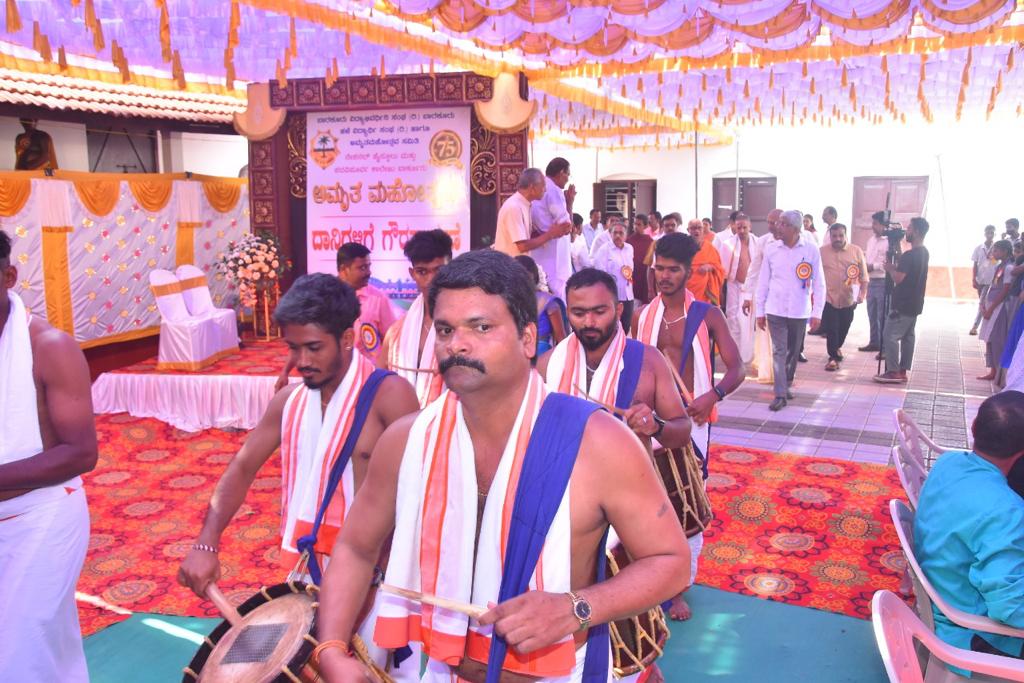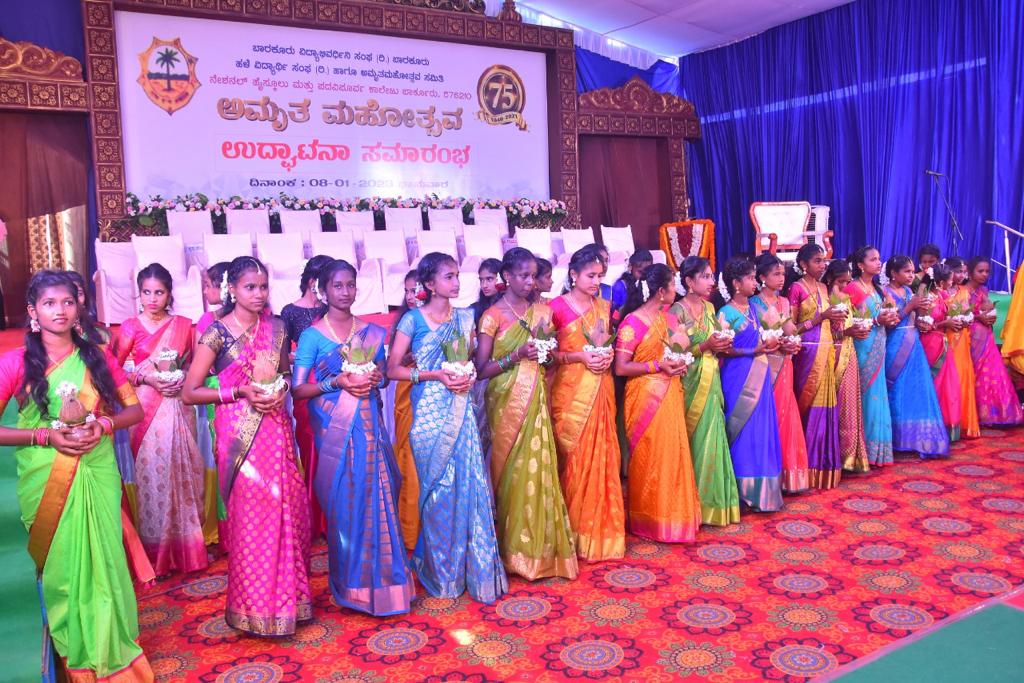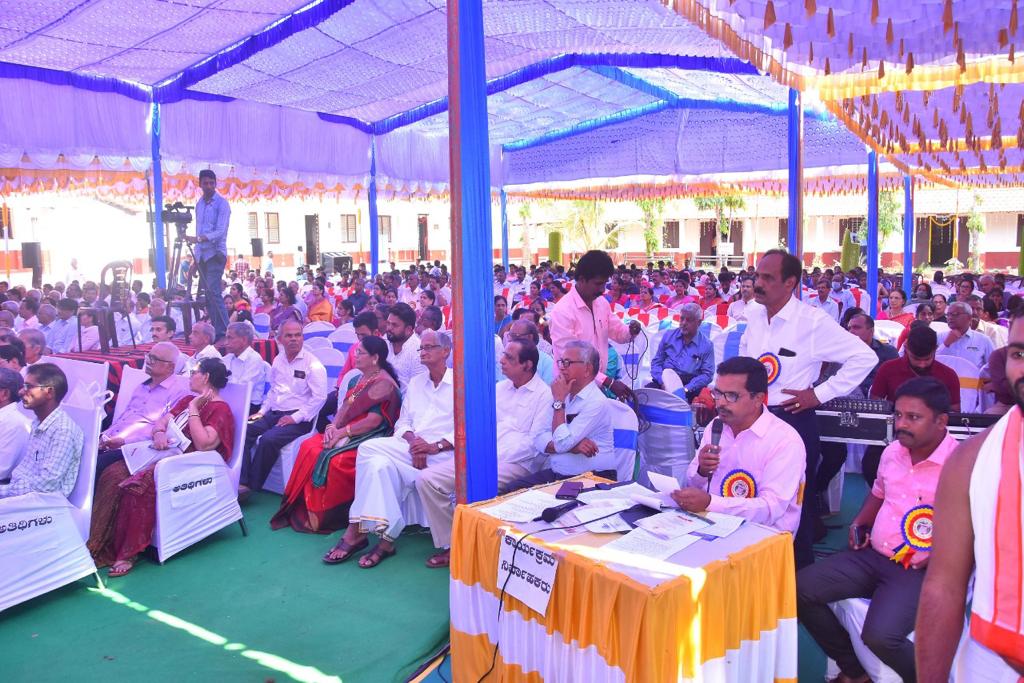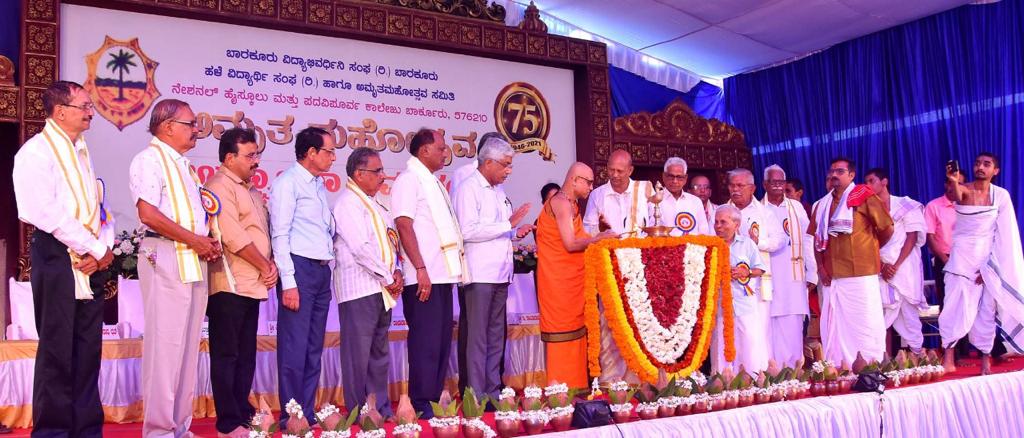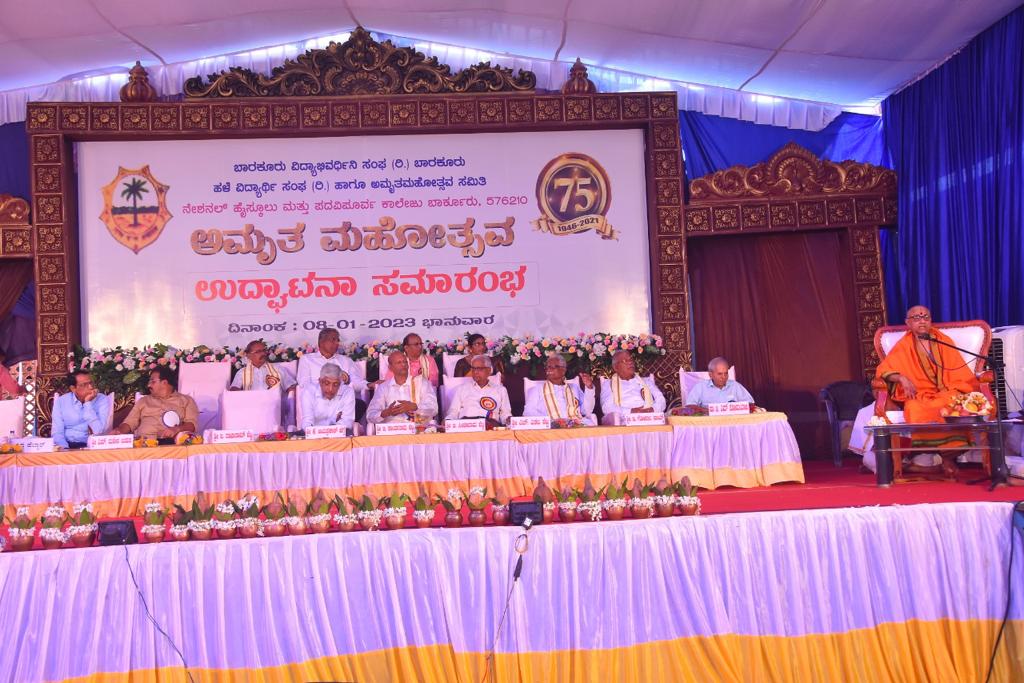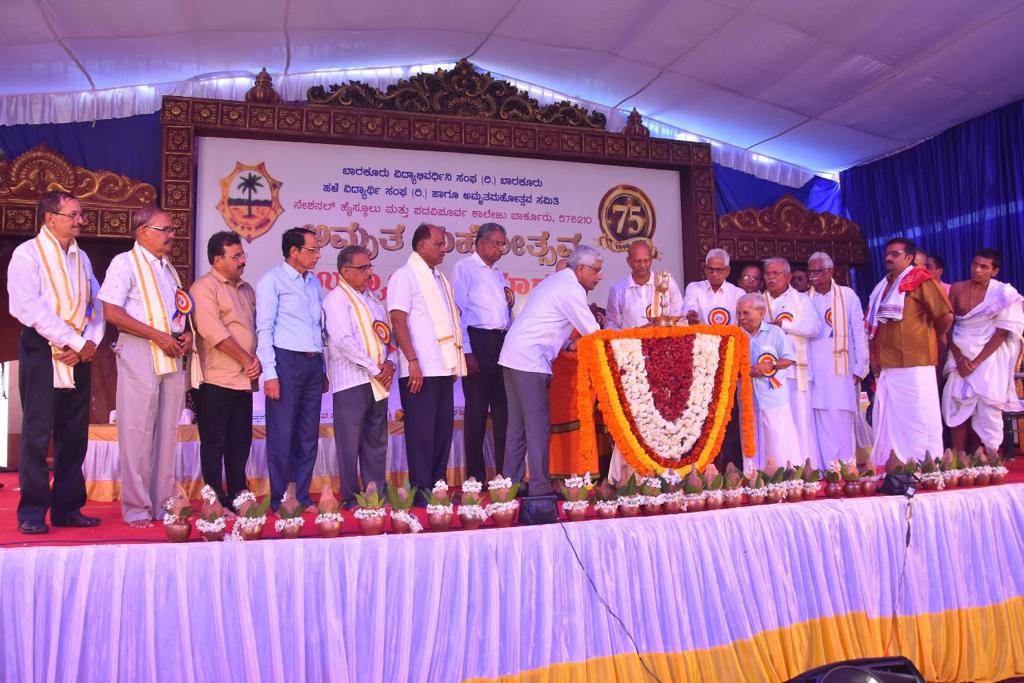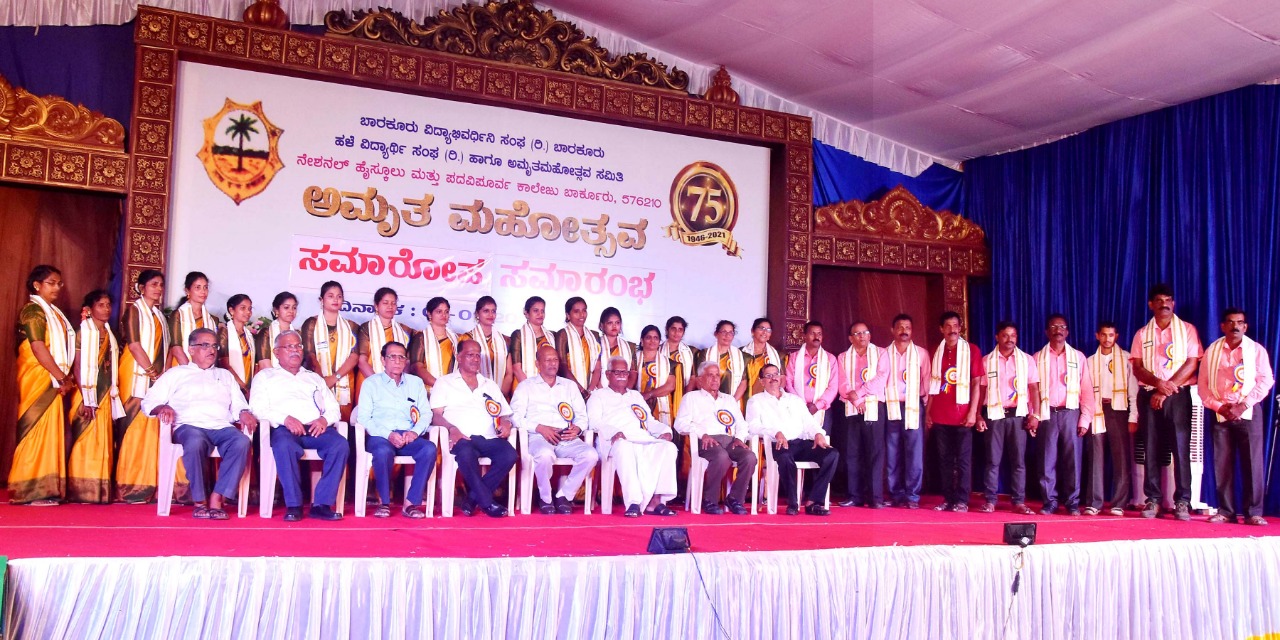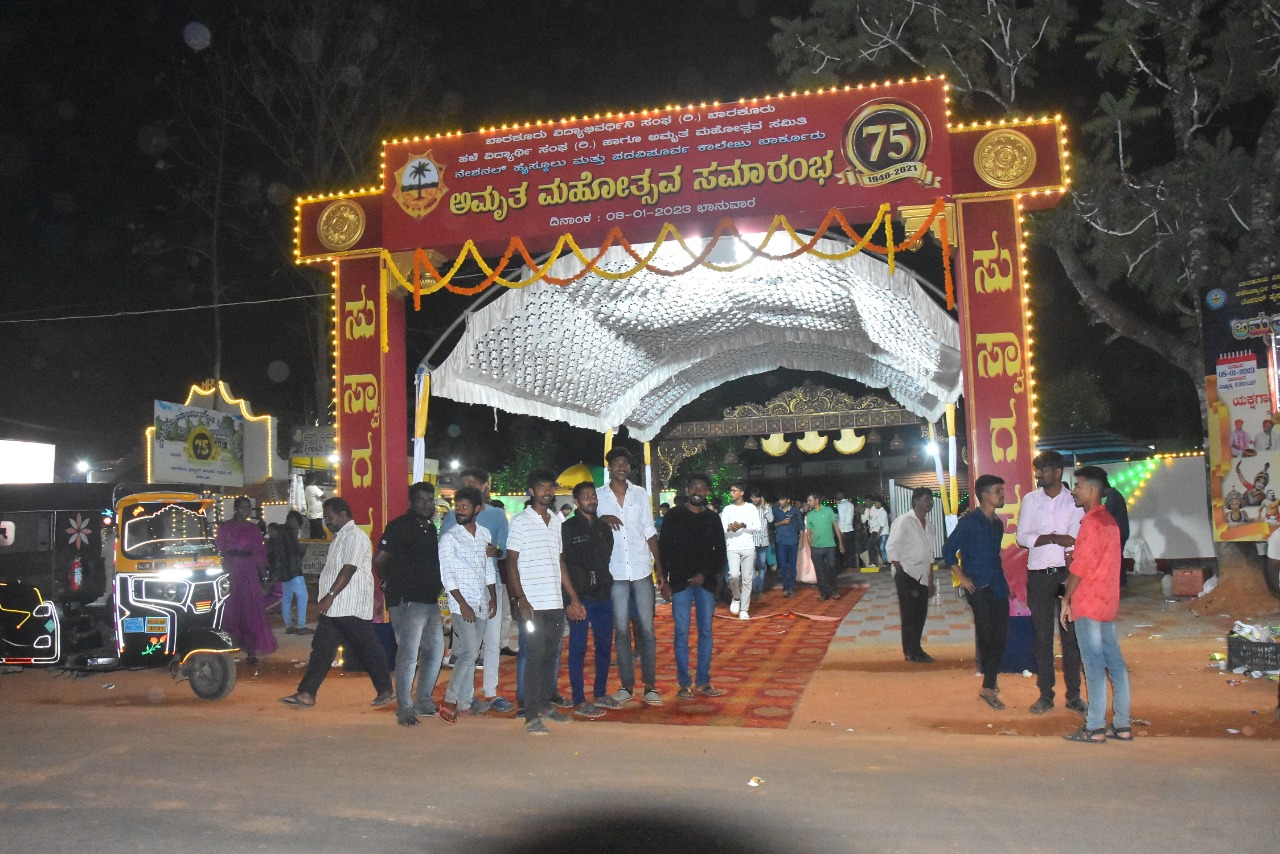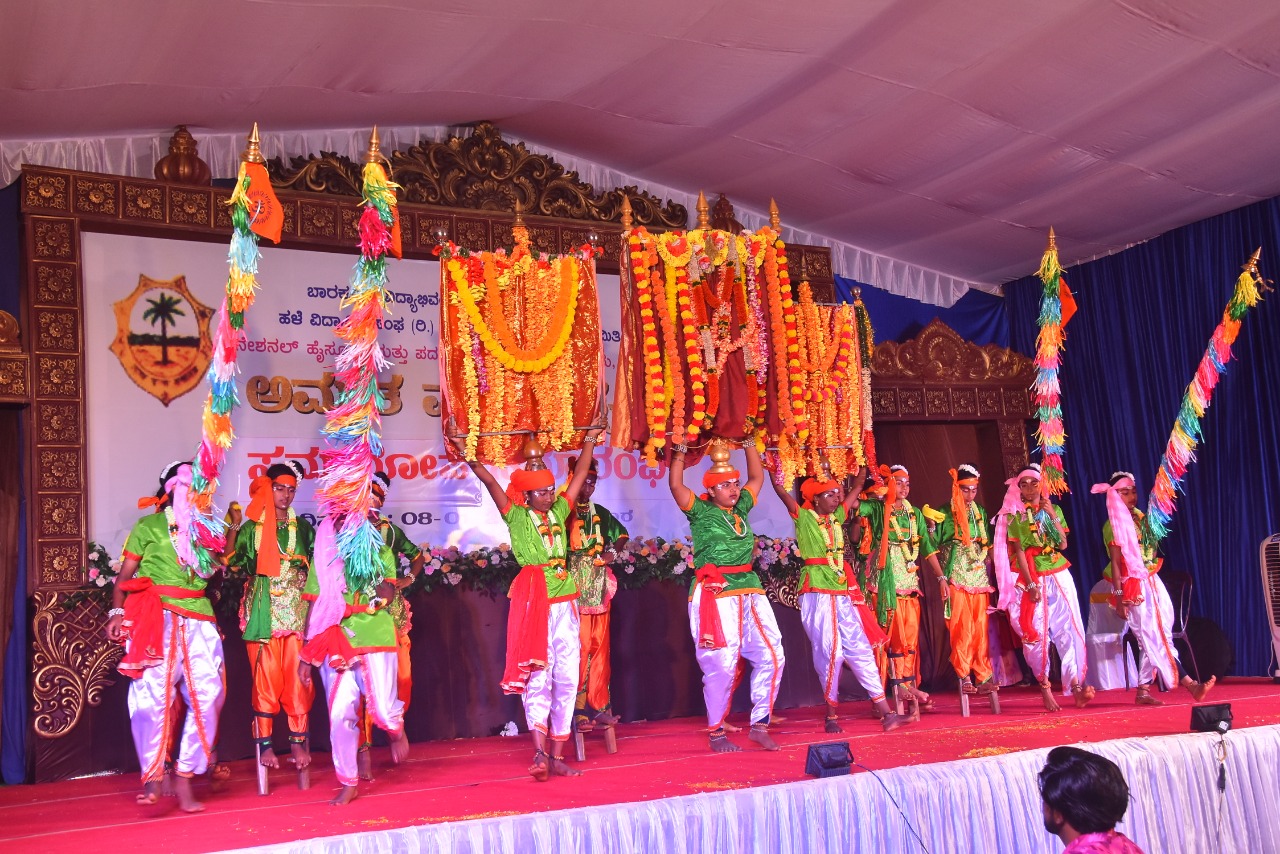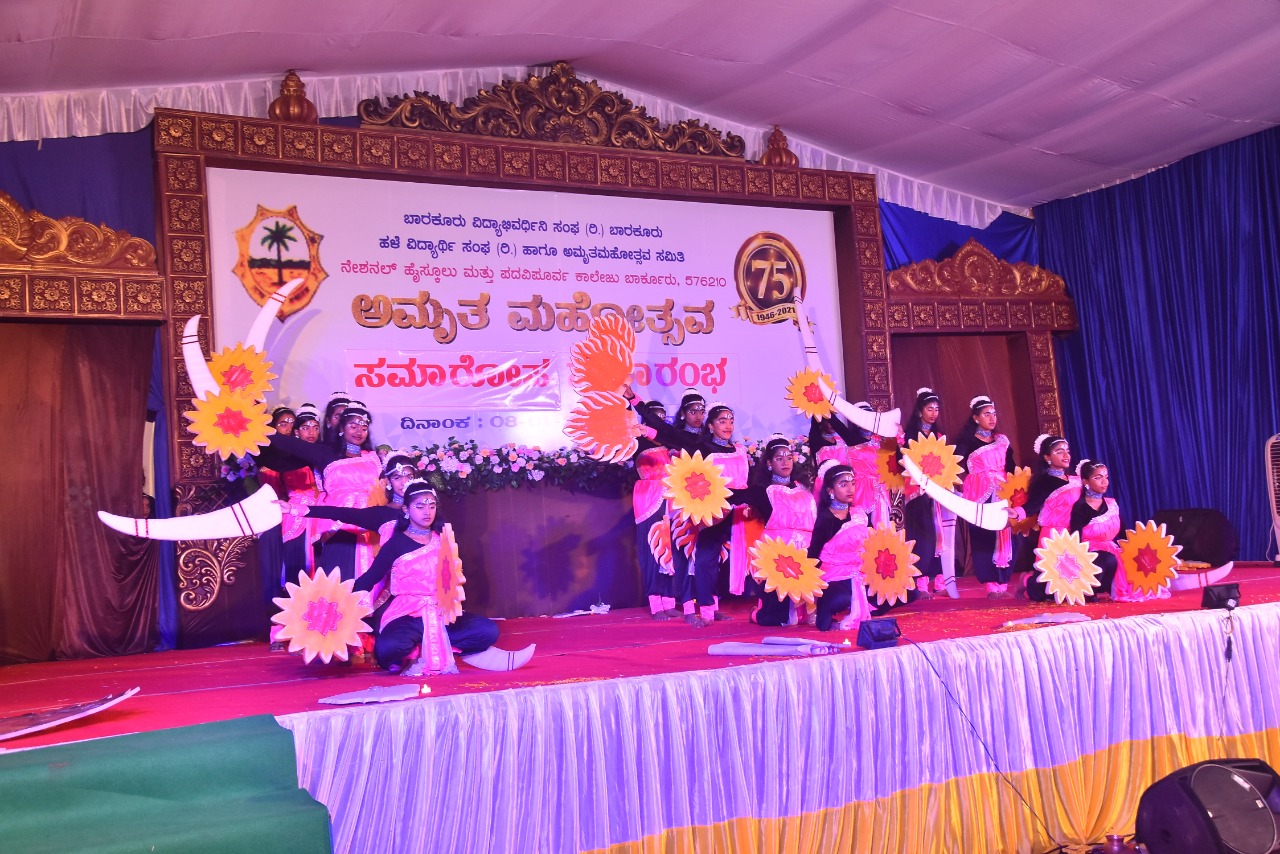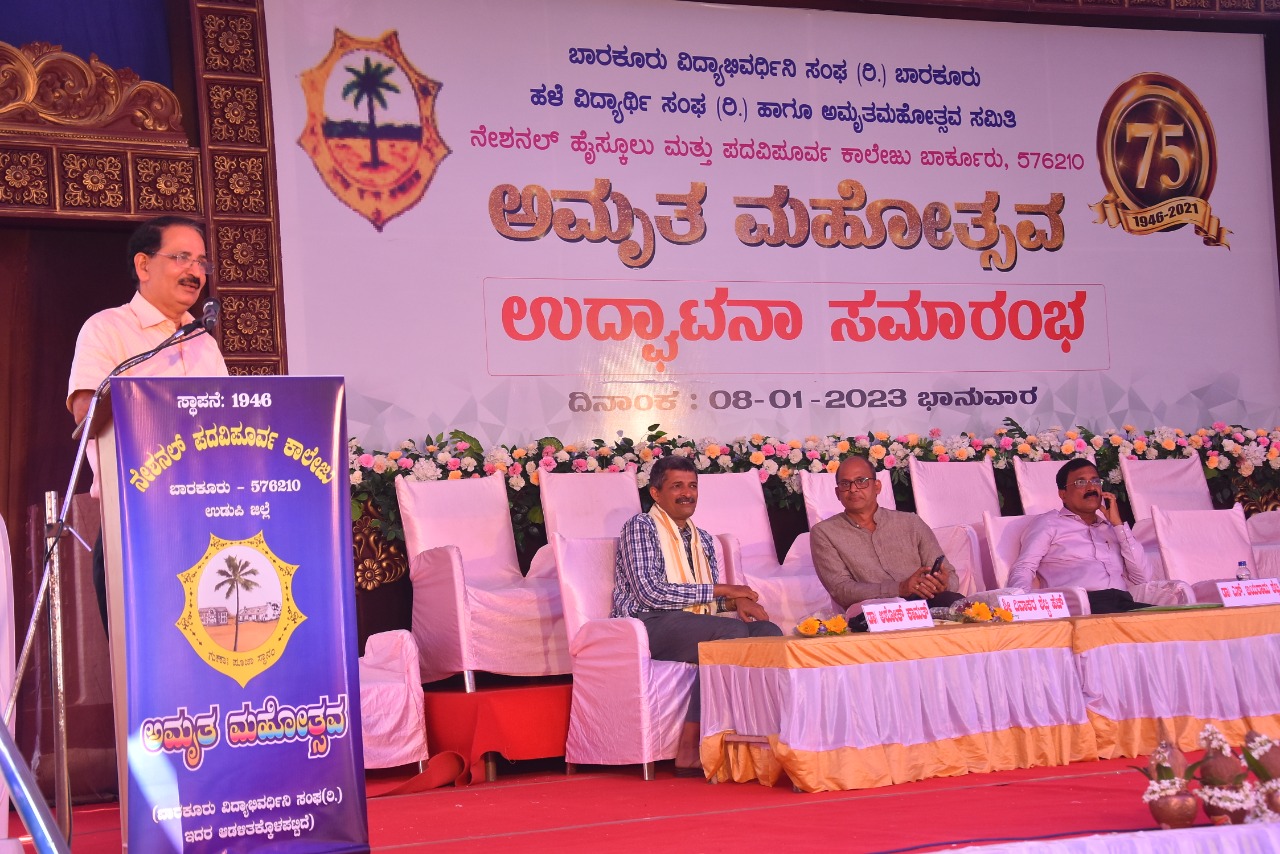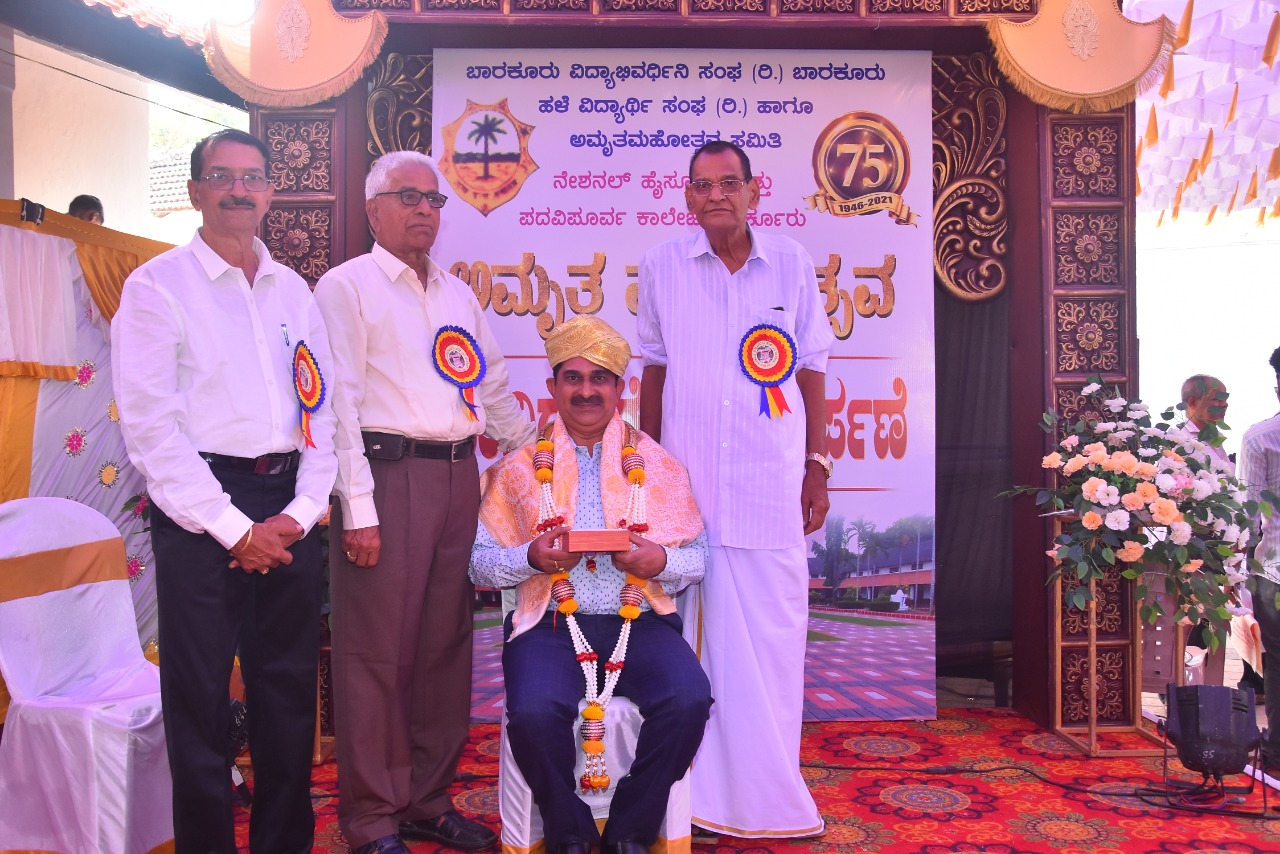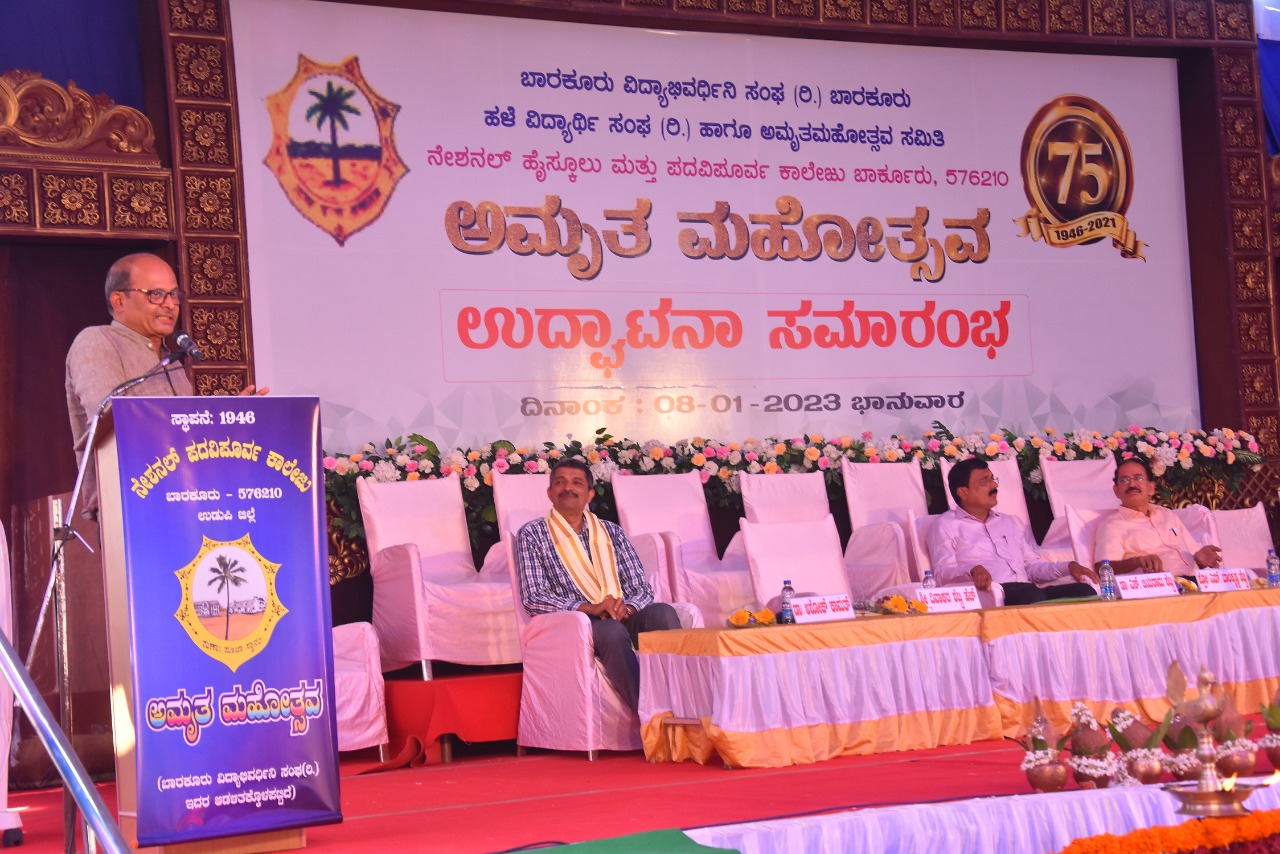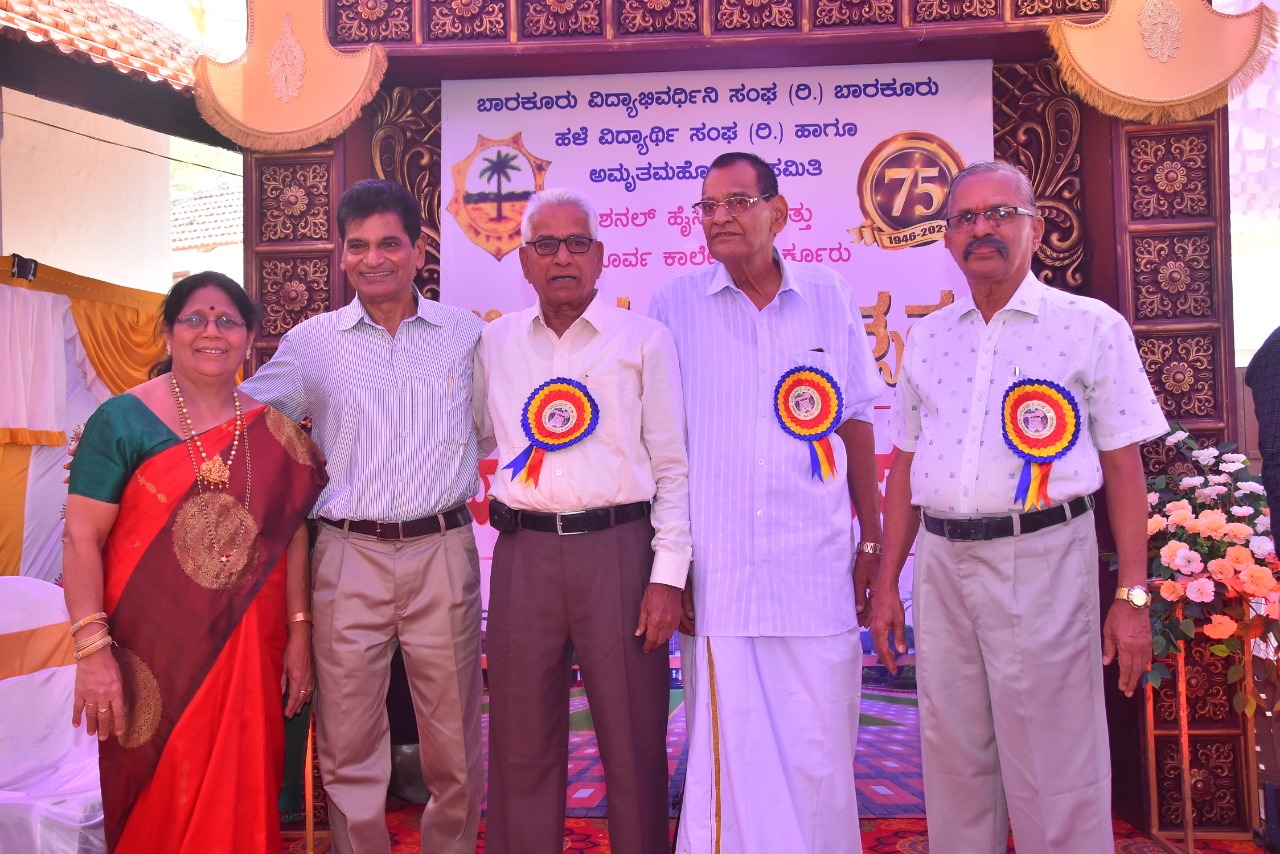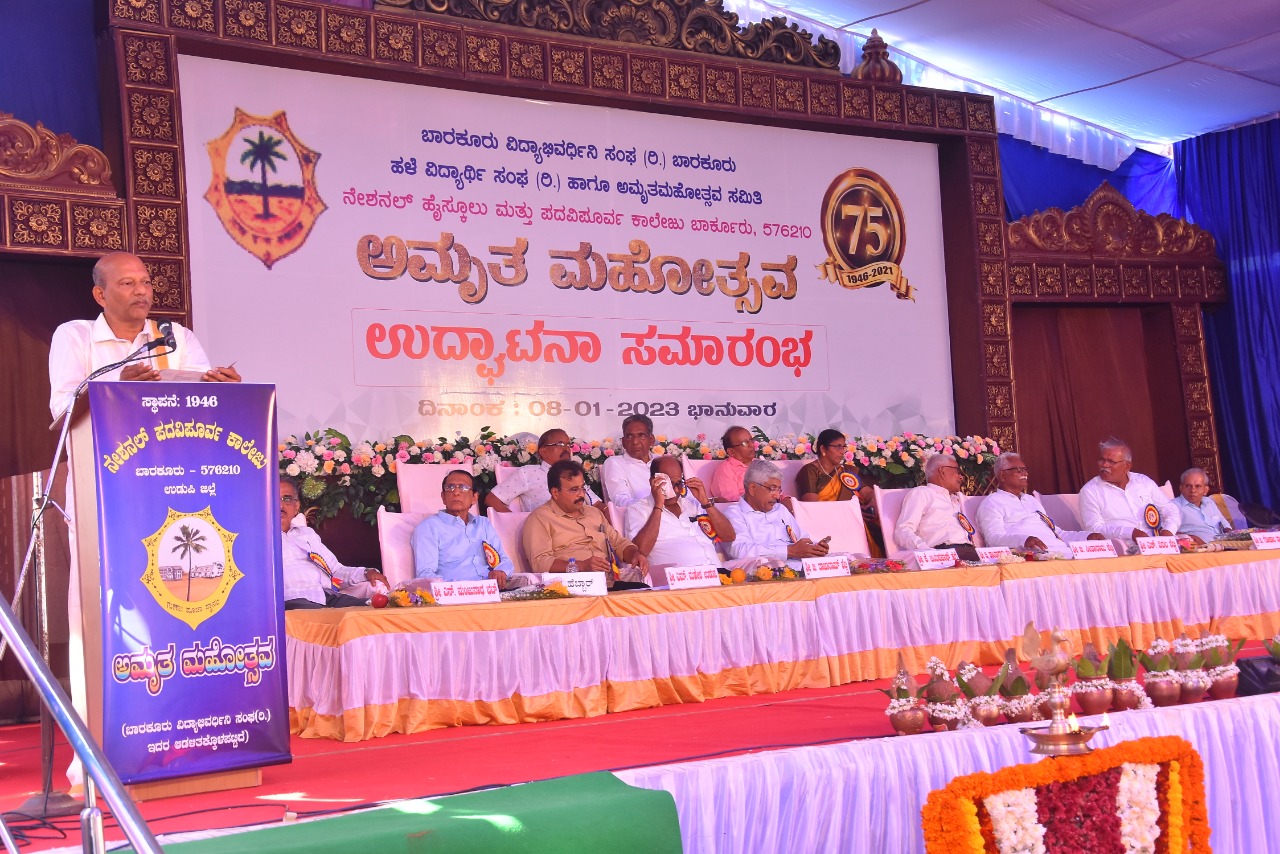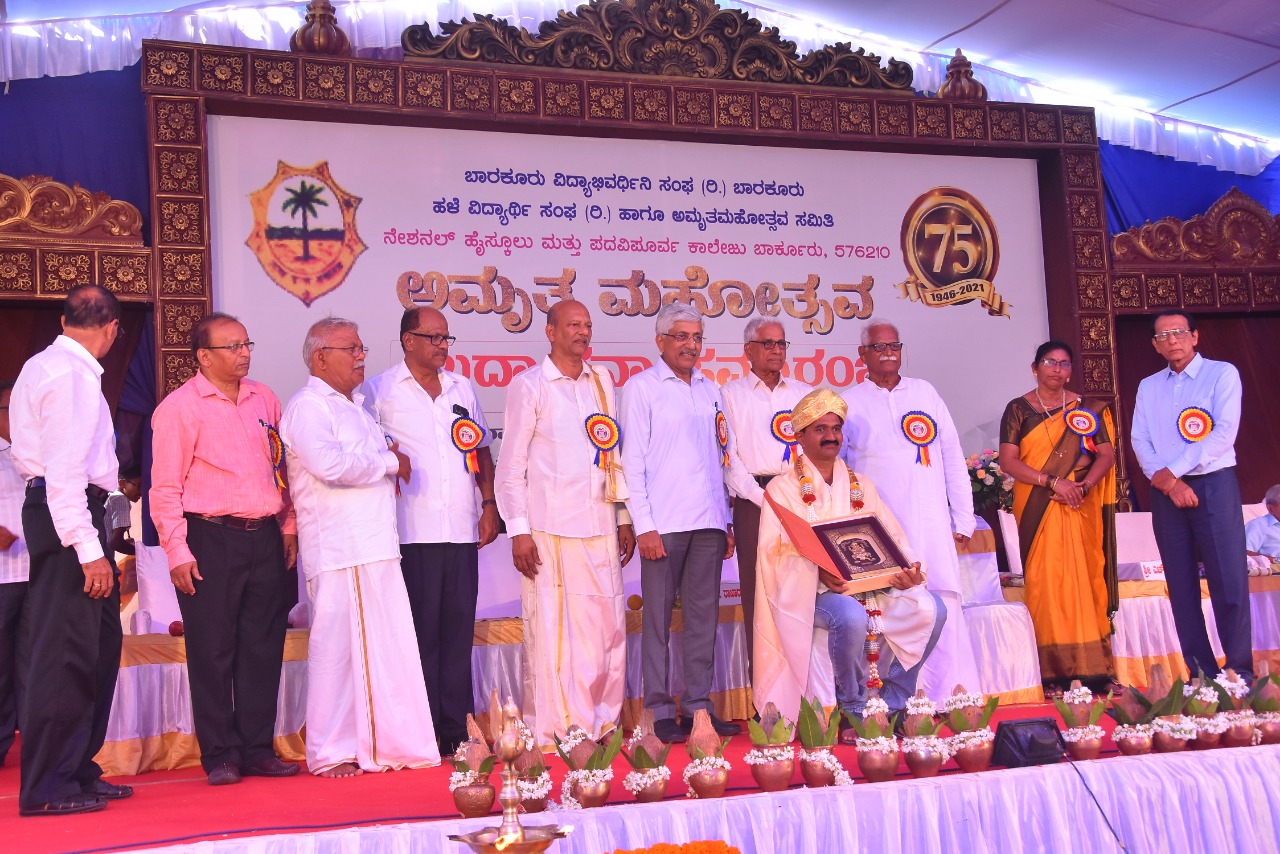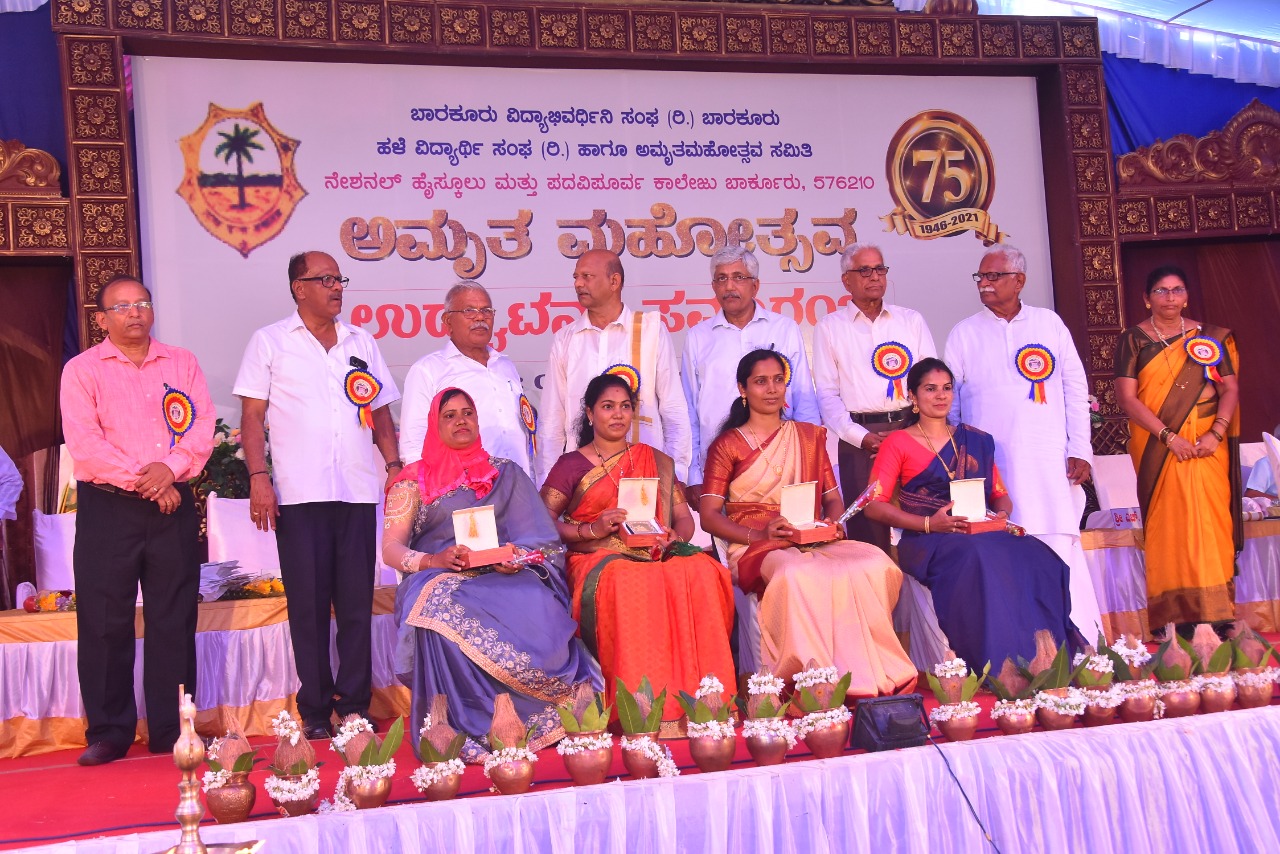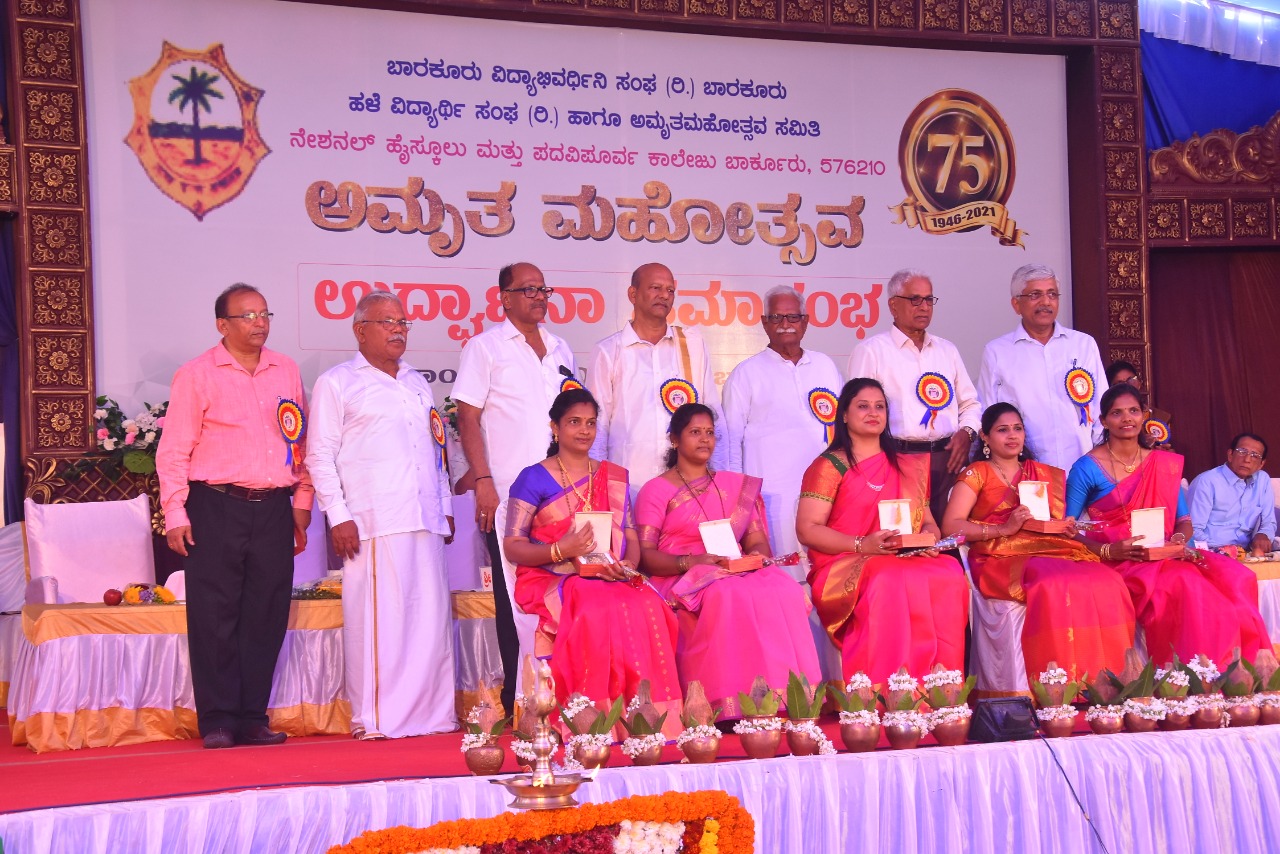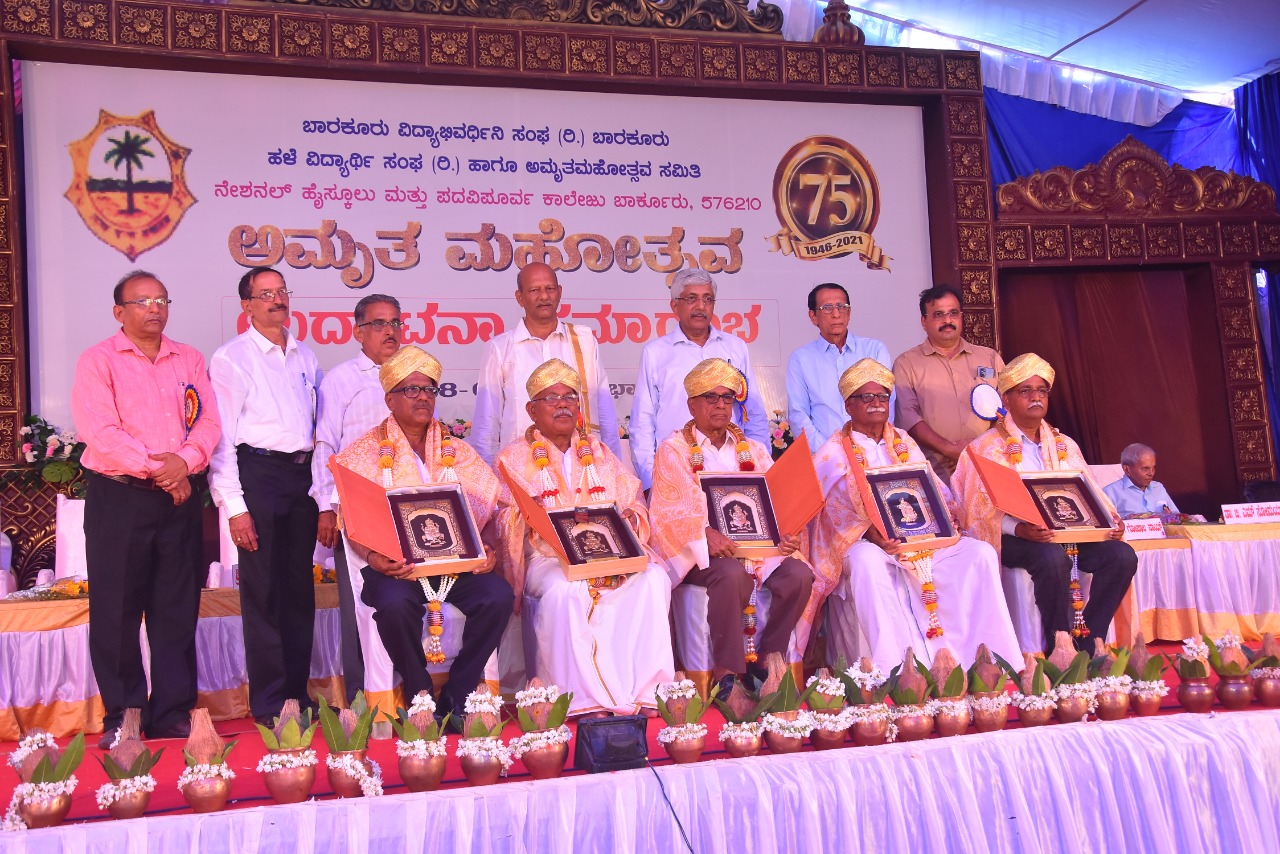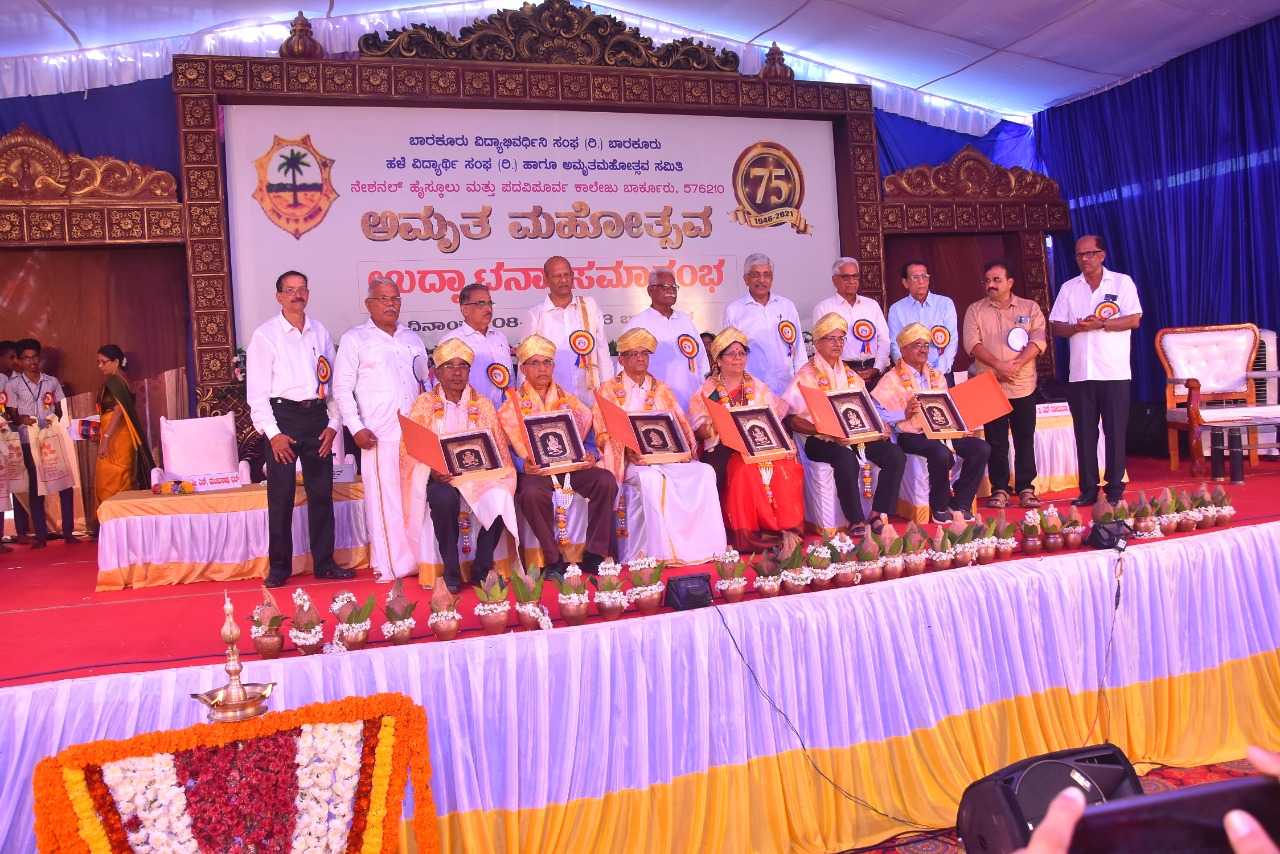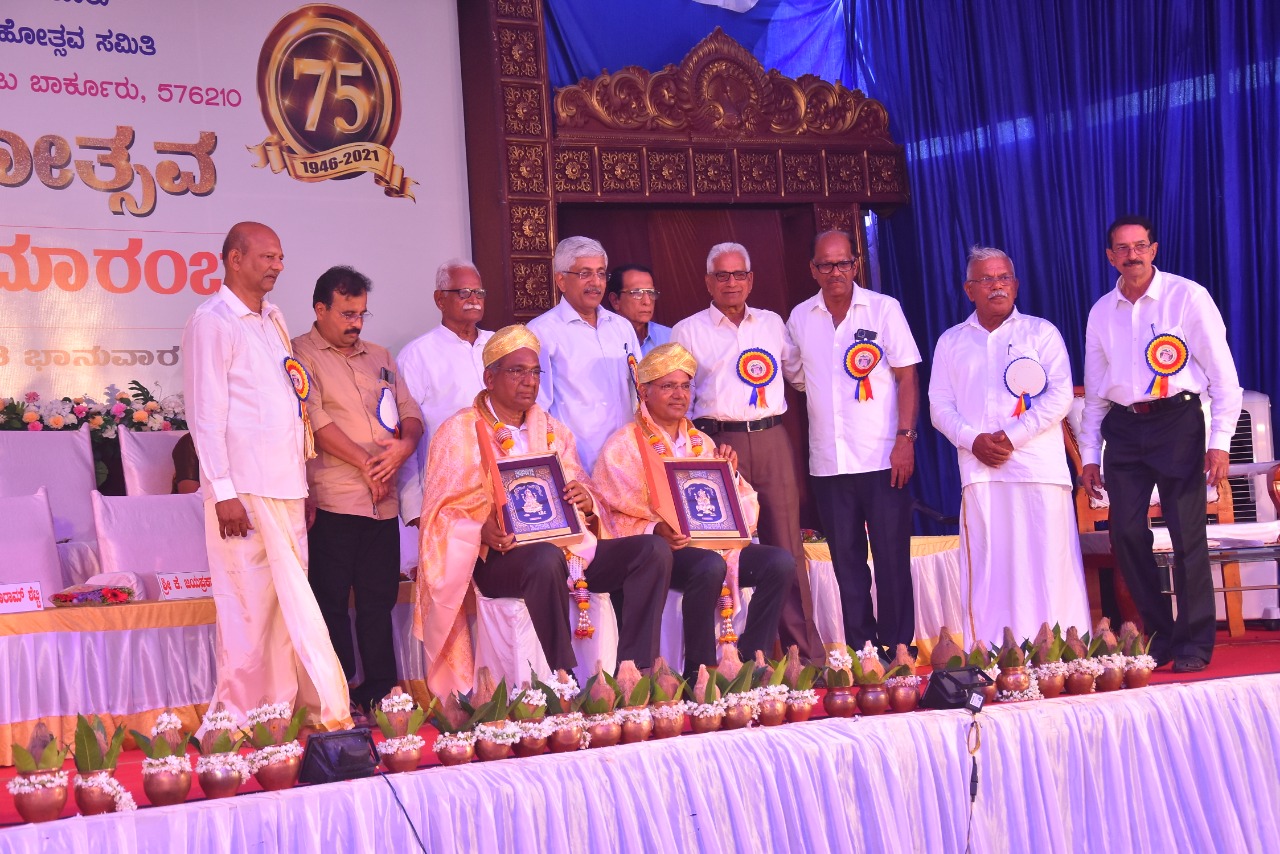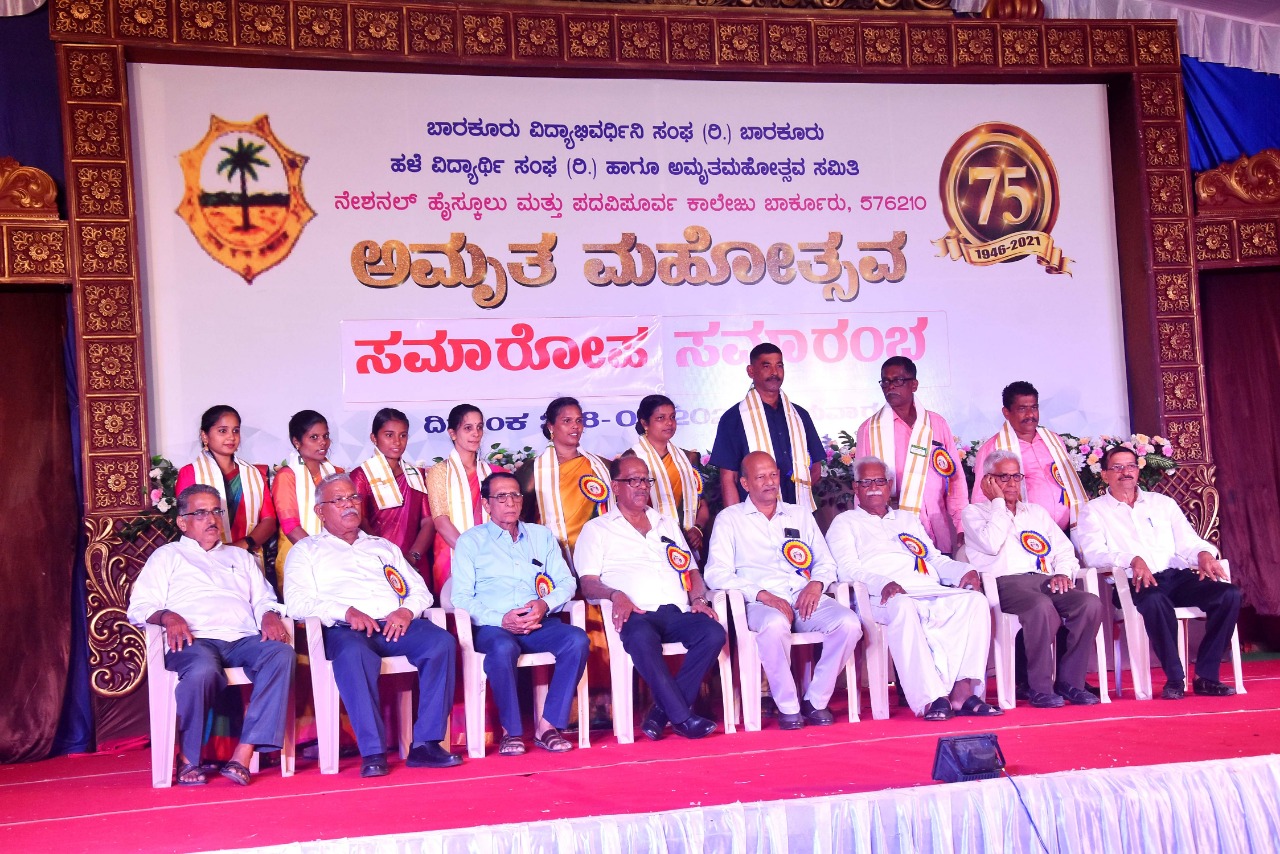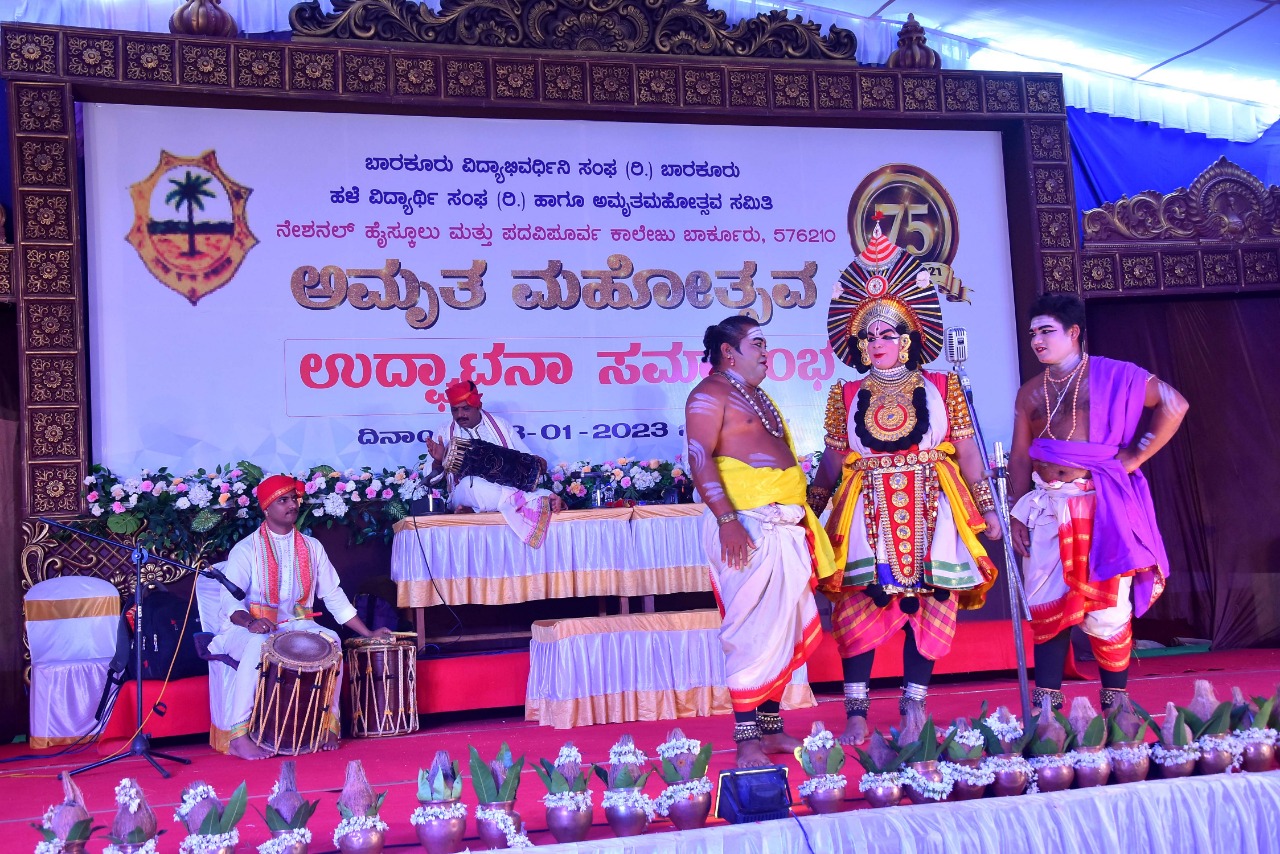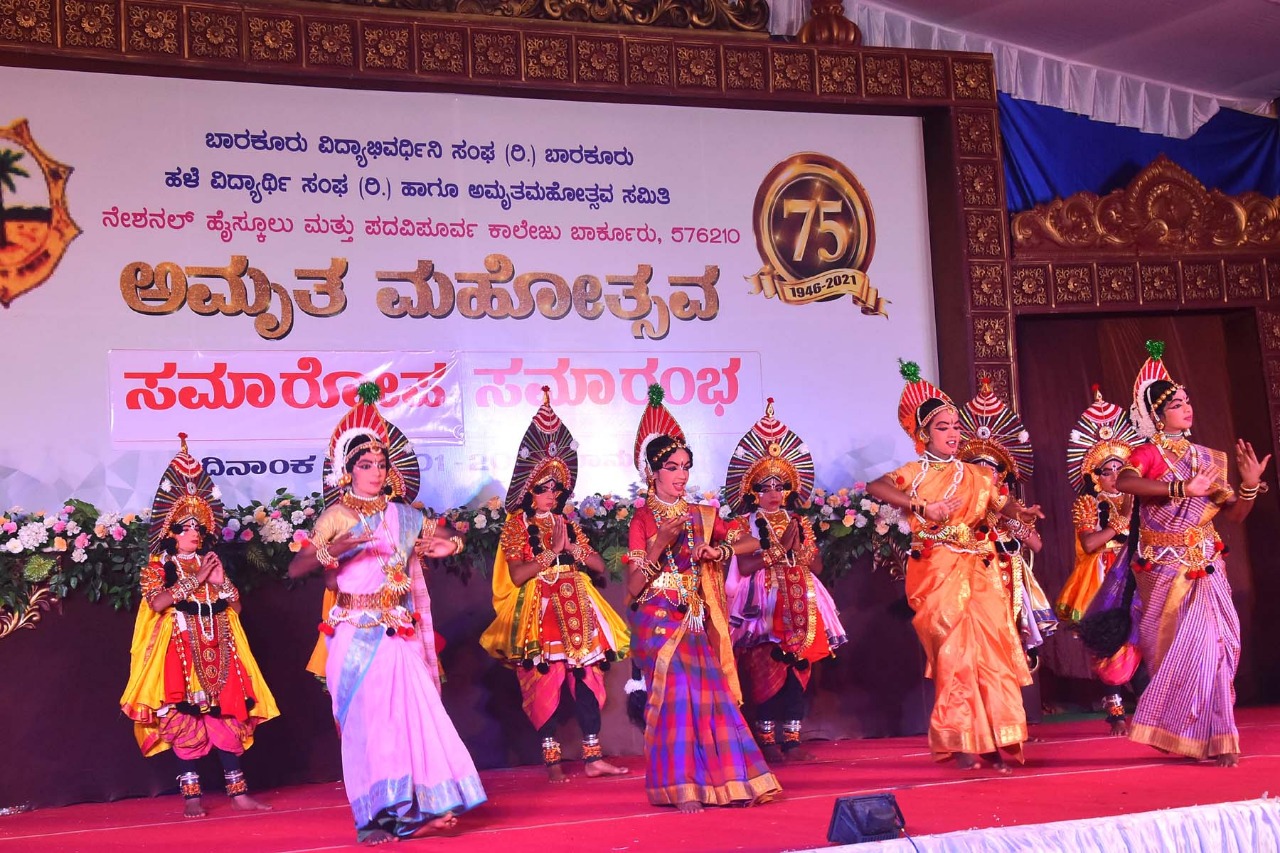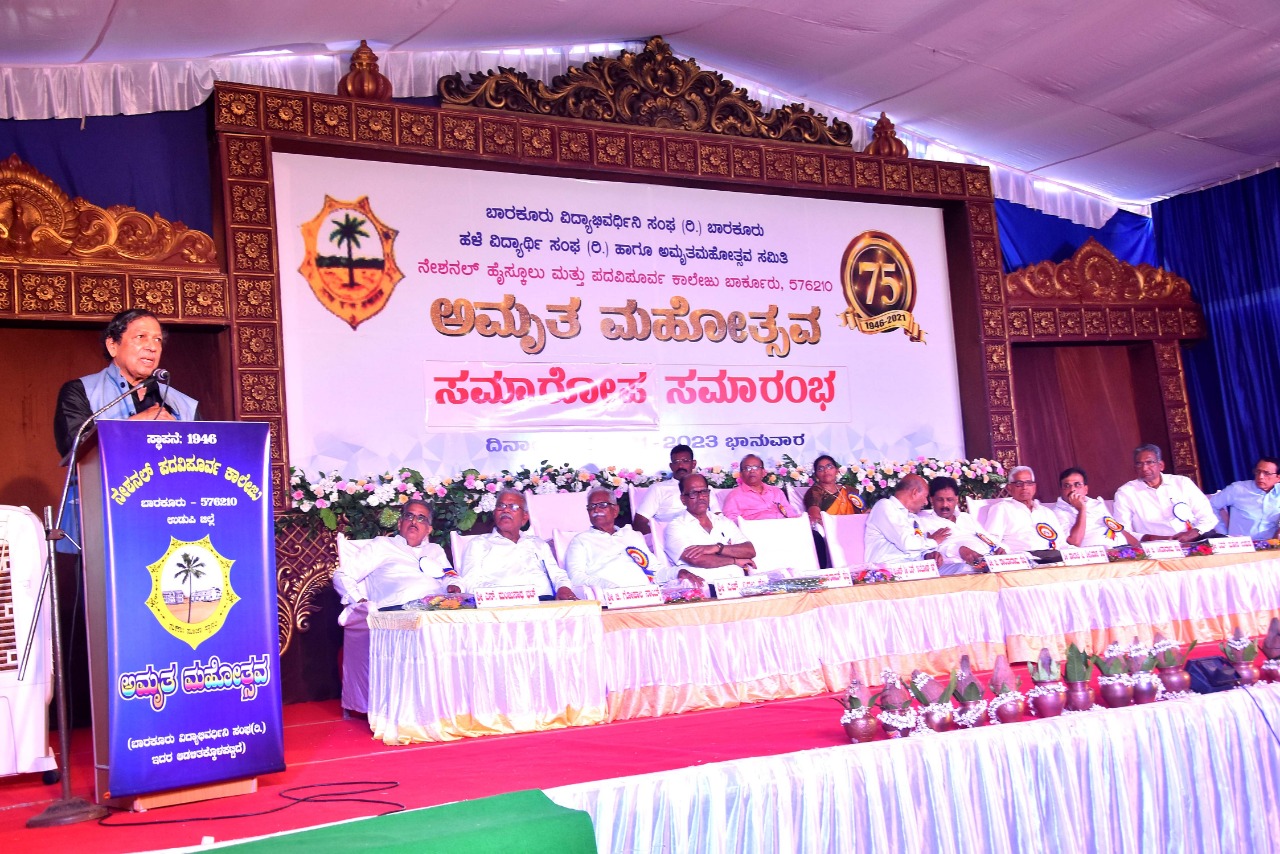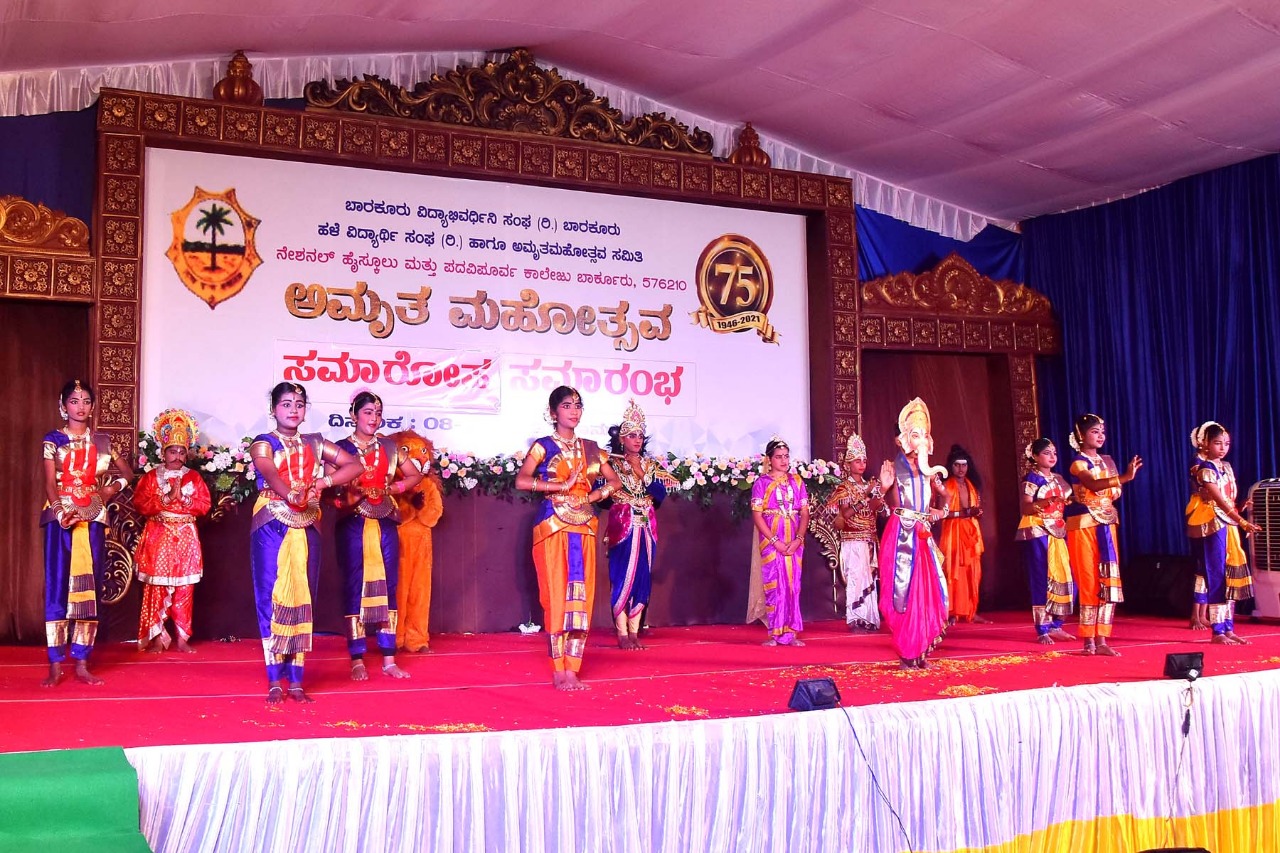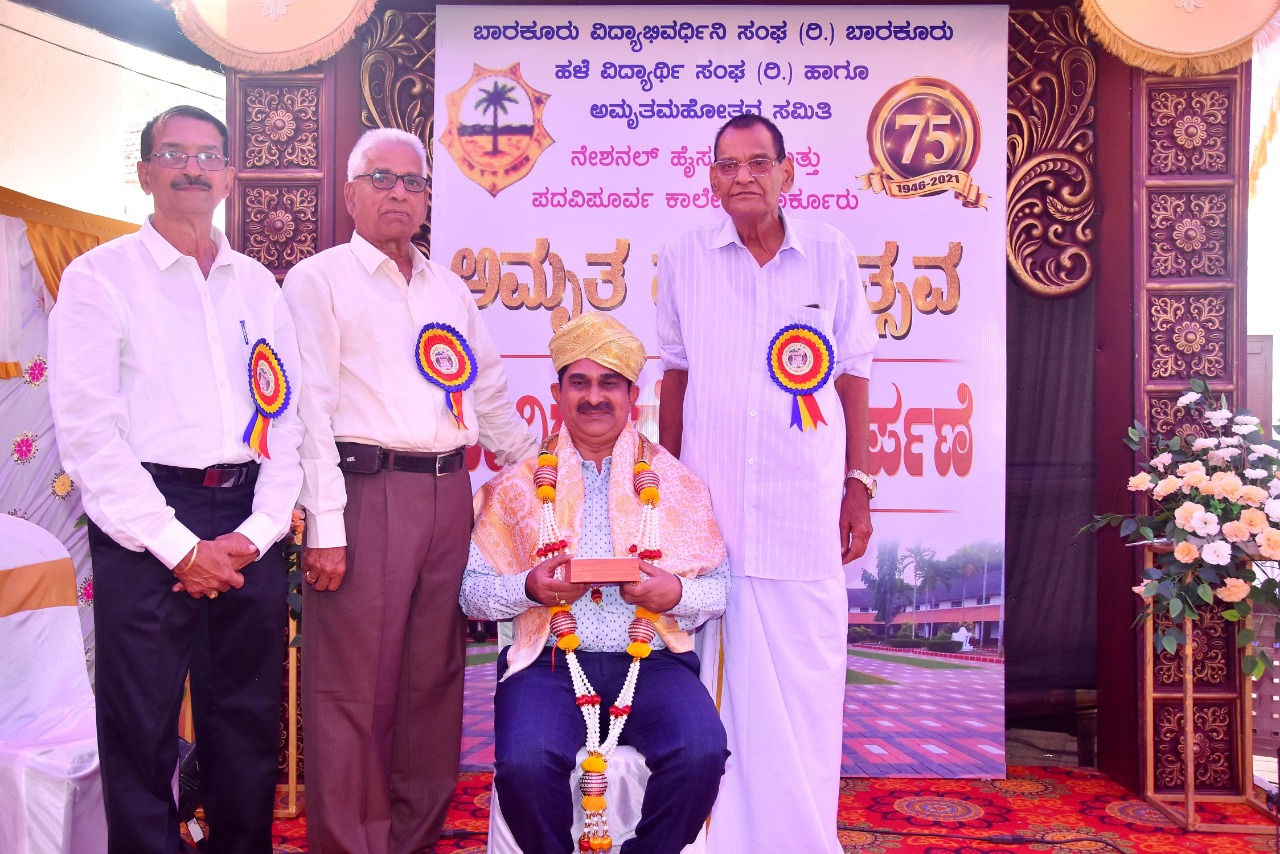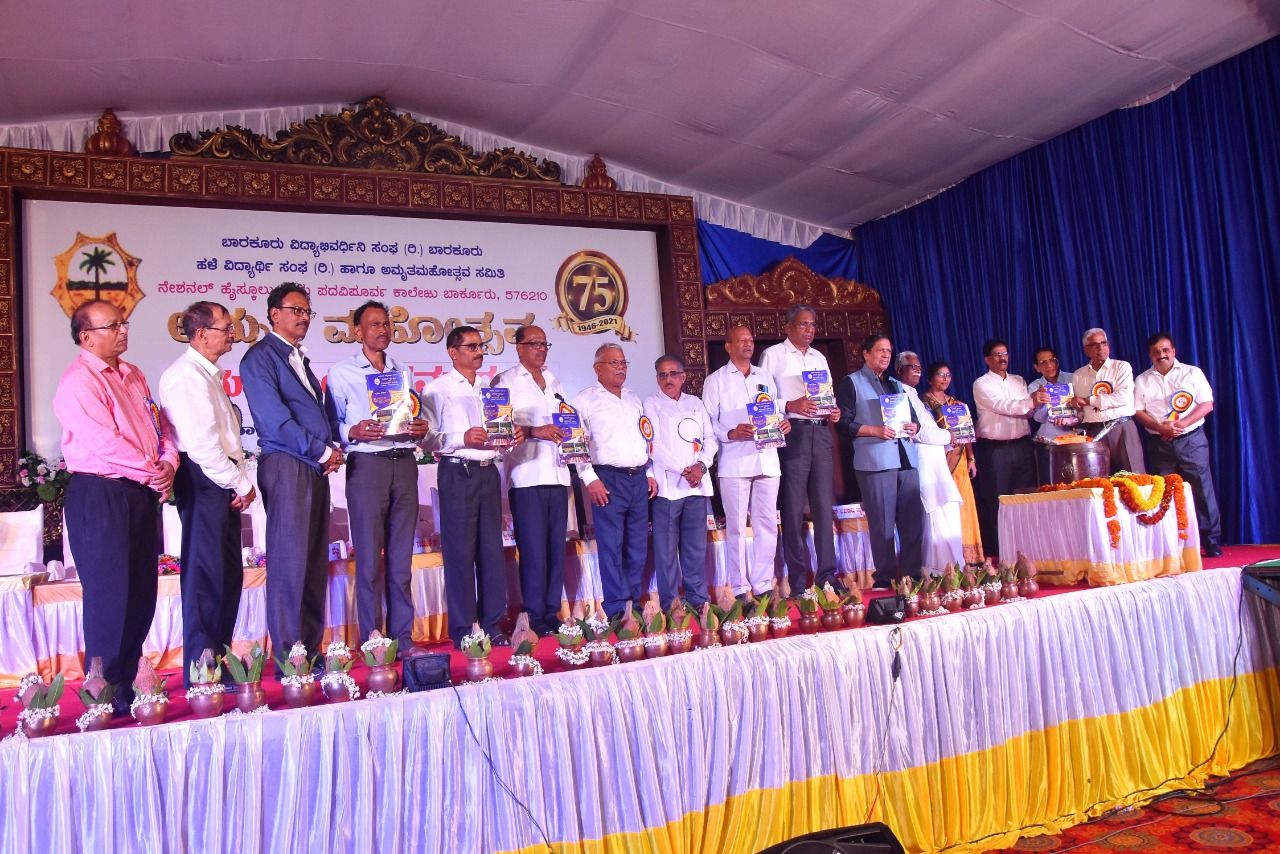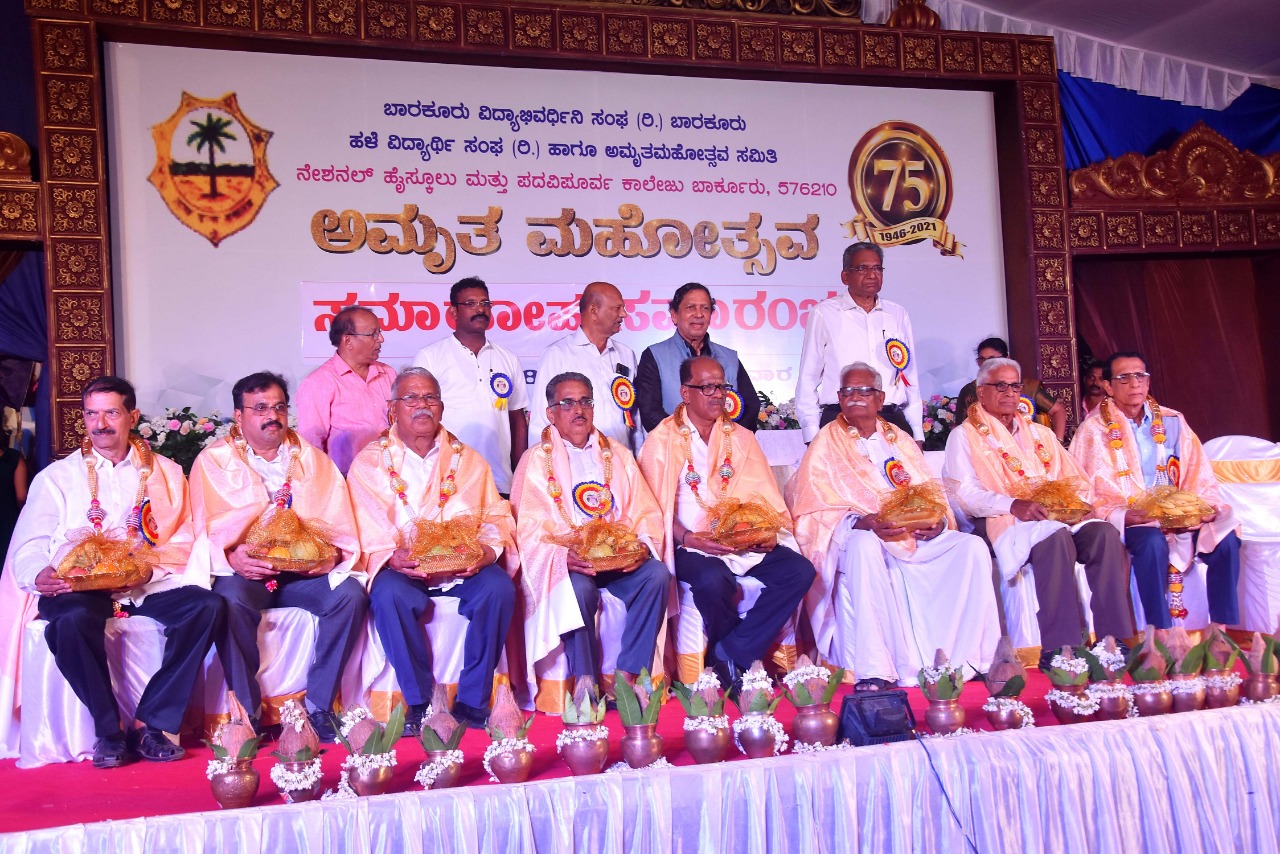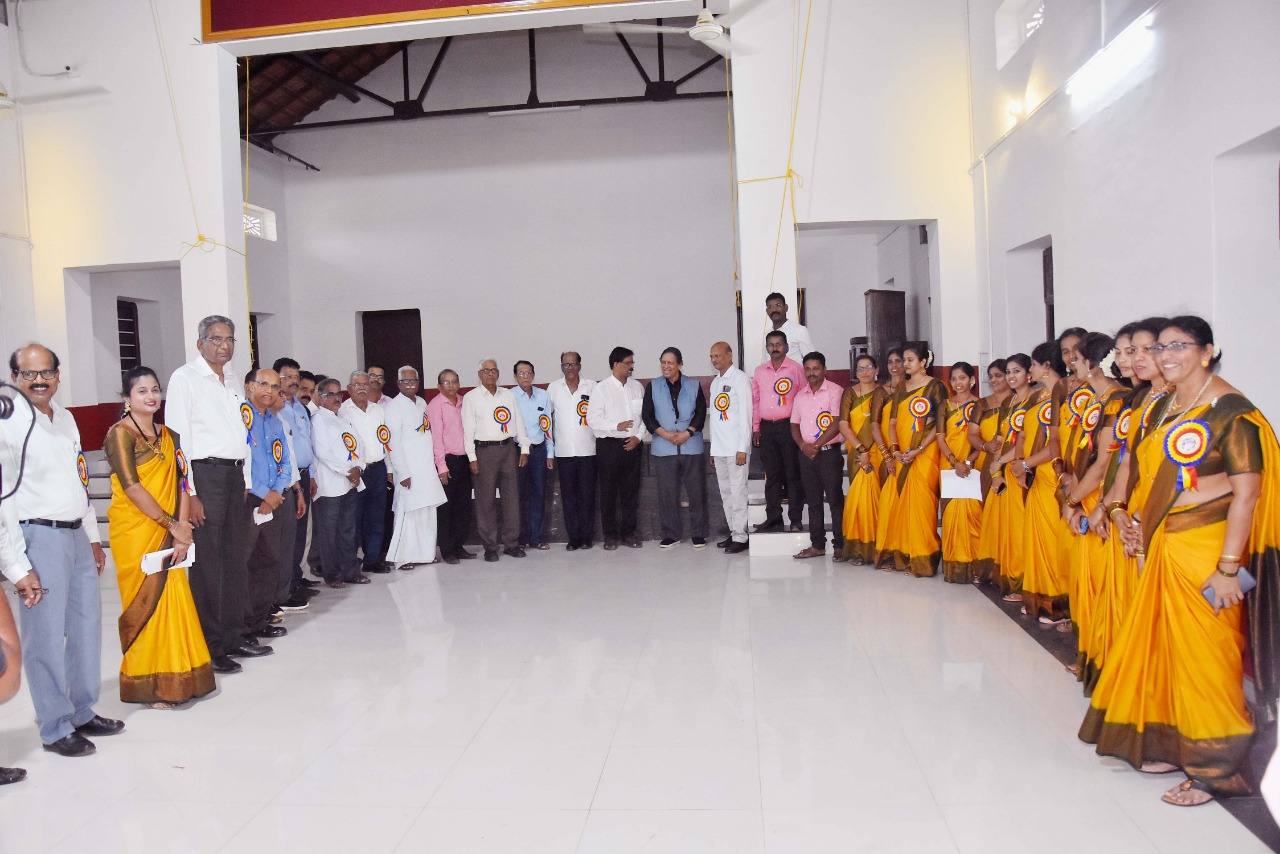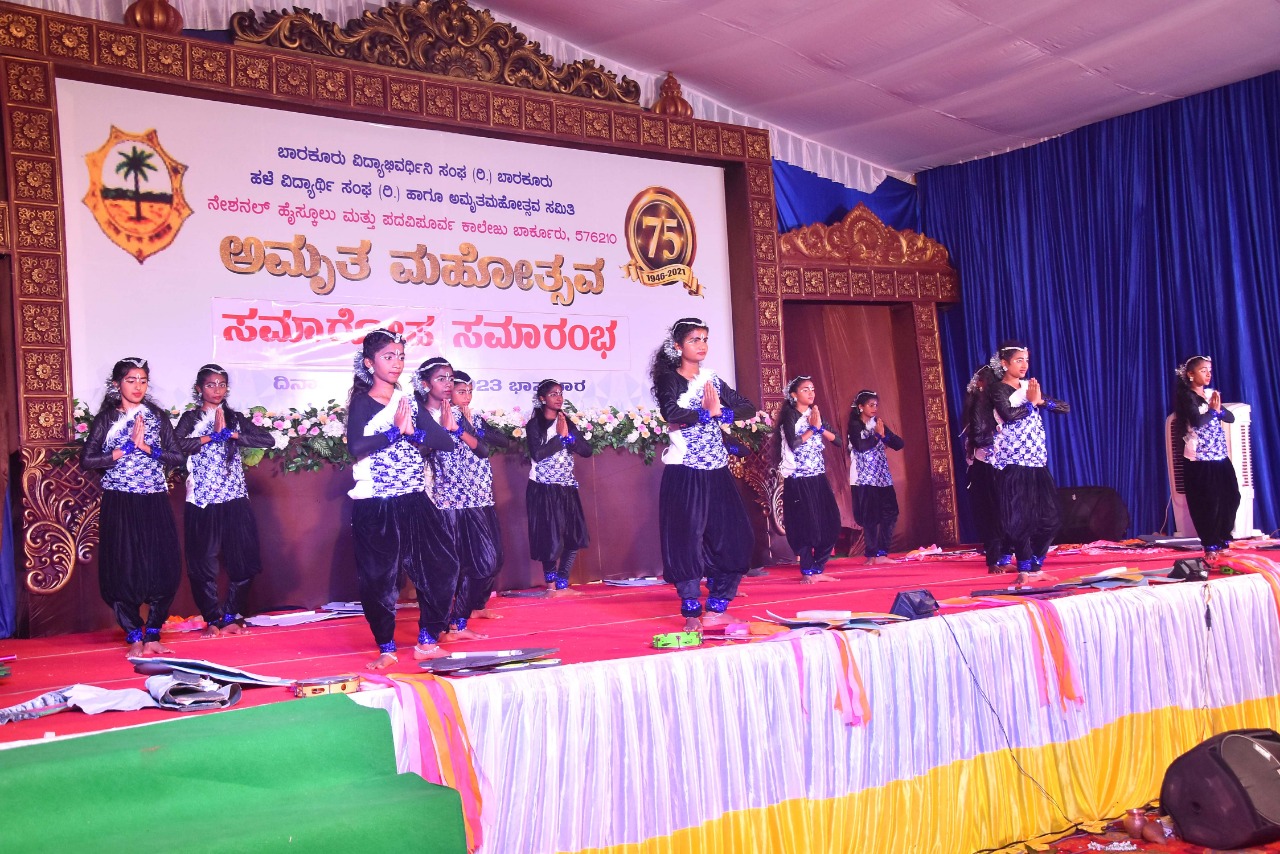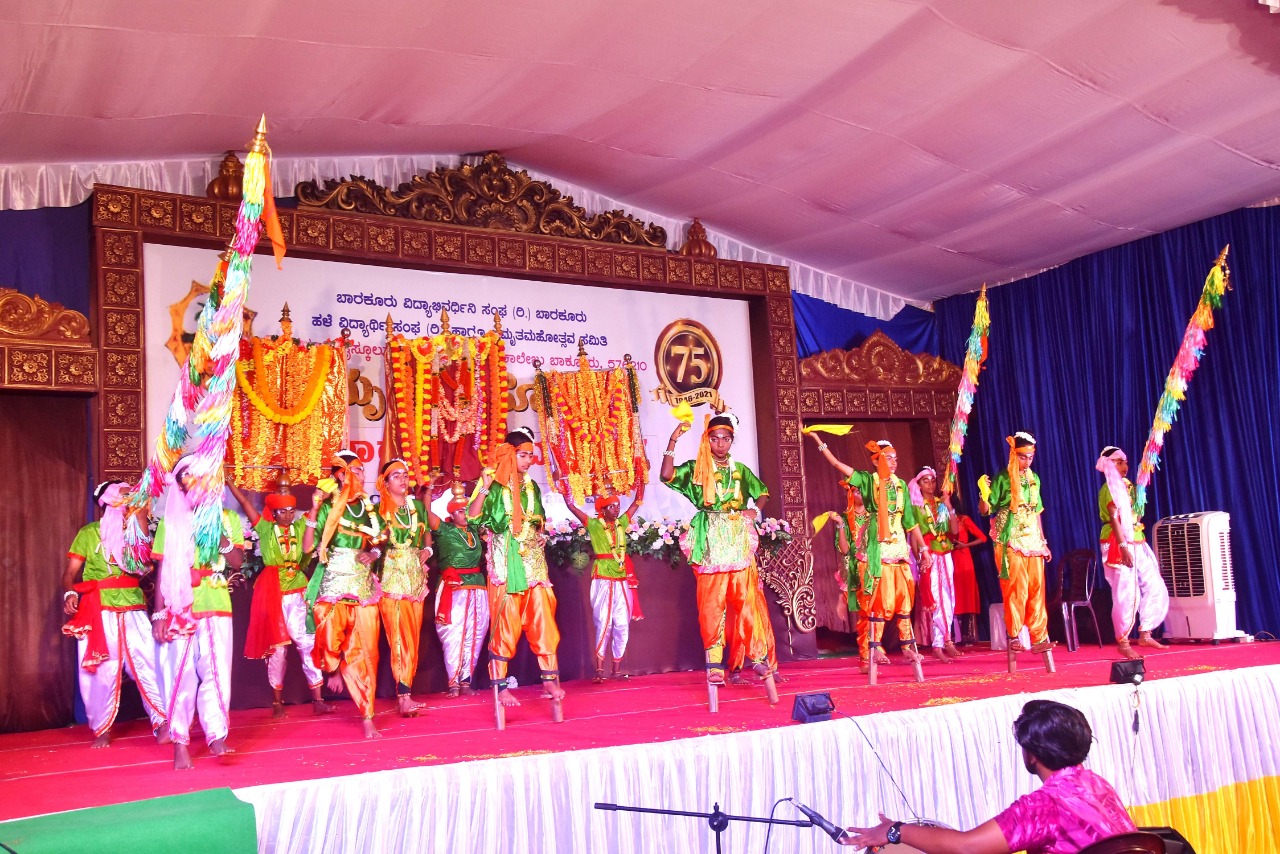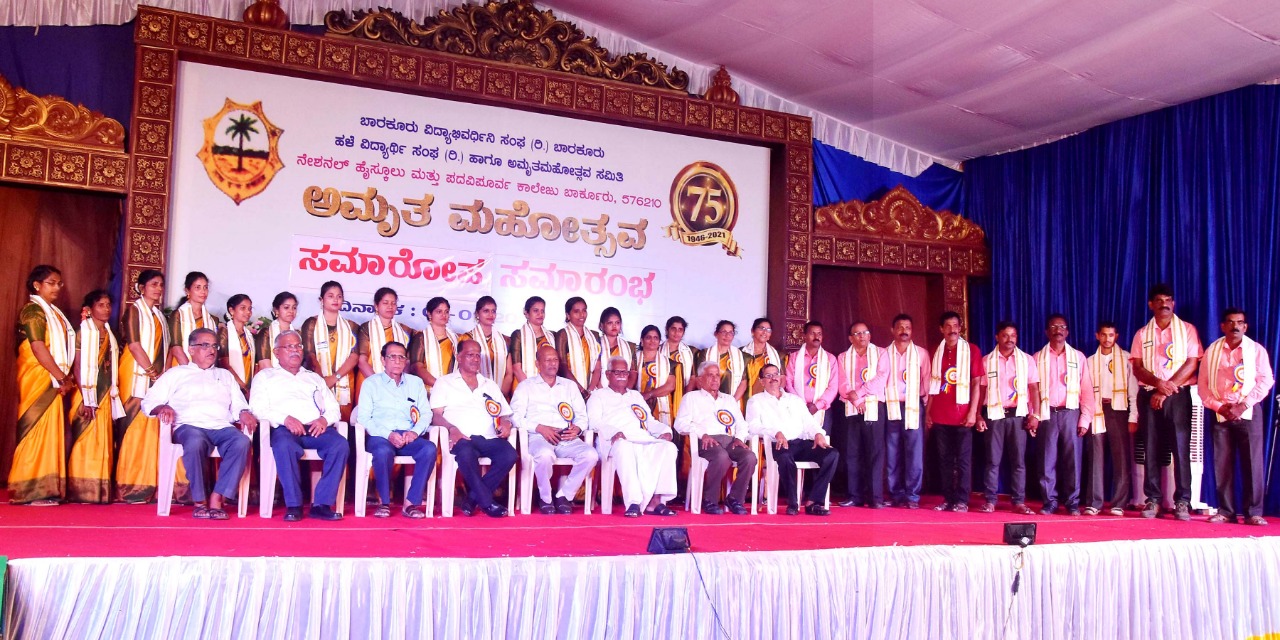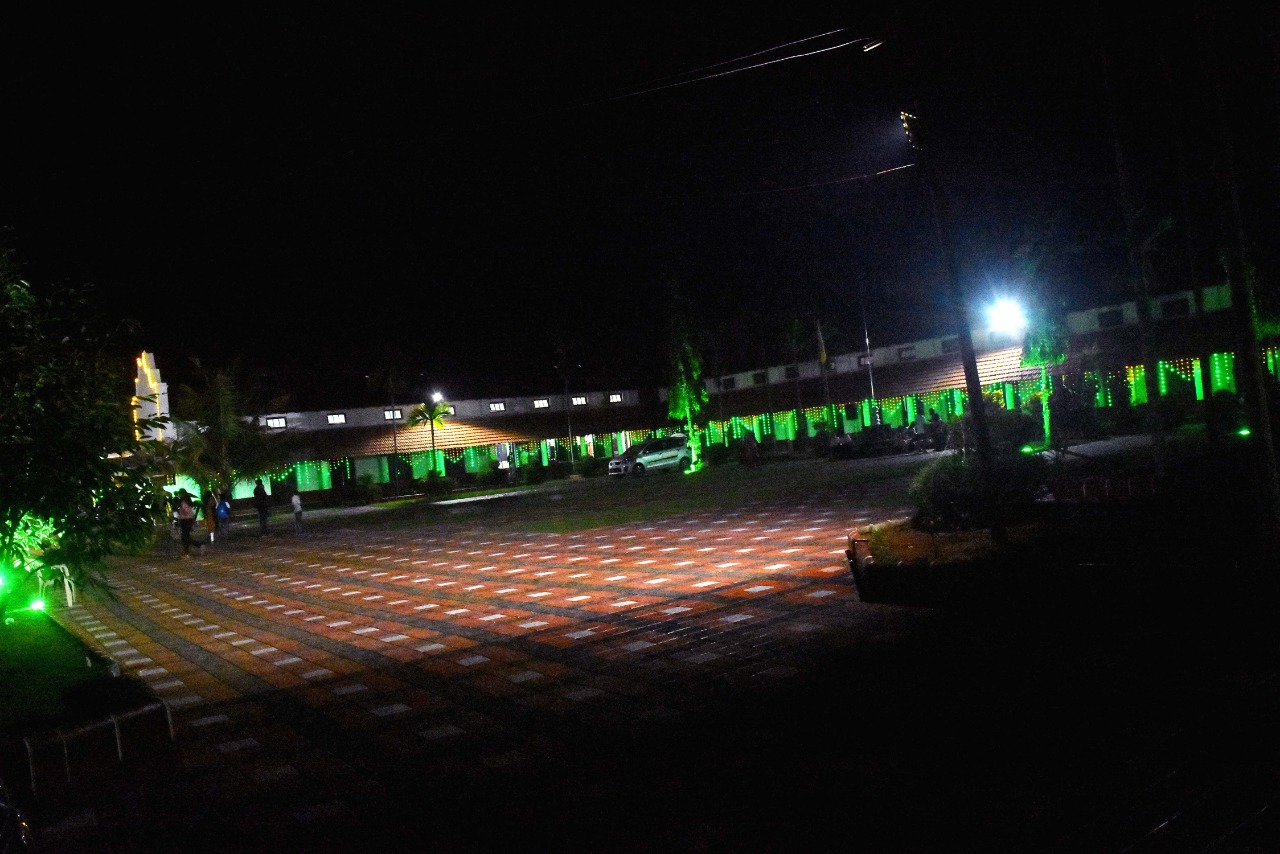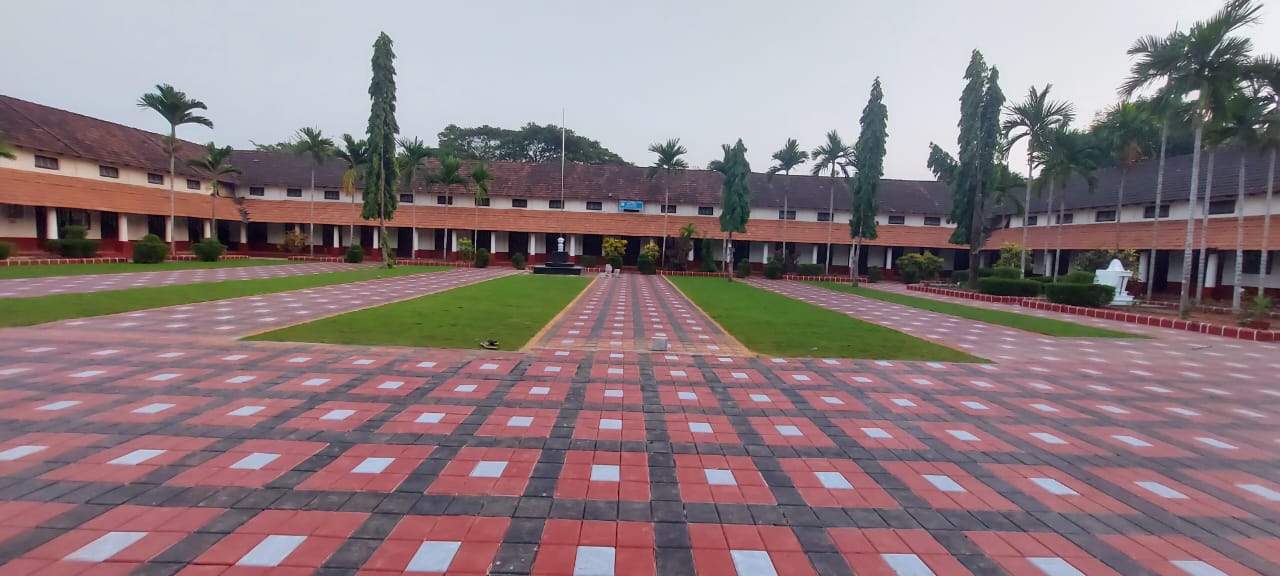 News Article by: P Archibald Furtado. 
Photos by: Seetharam Shastri, Barkur.