Need of the hour - Protective compound wall around Chowlikere
Pics: Reema Poojary
Writeup : Harshini Brahmavara, Daijiworld Media Network 
The Chowlikere tank is located at Barkur, which is four km away from national highway 66. It can be reached by taking a right turn at Brahmavar and travelling four km on the road. There is Lord Mahalingeshwara and Lord Byraganapathi temple, at Chowlikere, Barkur.
Chowlikere pond is located opposite this temple. This road is shorter in distance for travelling to Shivamogga, Bidkalkatte and Herady from Brahmavar than the alternative road. Therefore this road witnesses busy vehicular movement. Right from tiny vehicles to huge ones take this road. Some people travel by this road to avoid tollgate.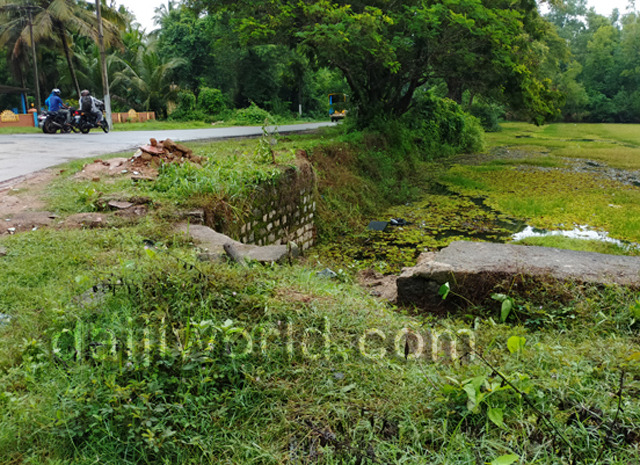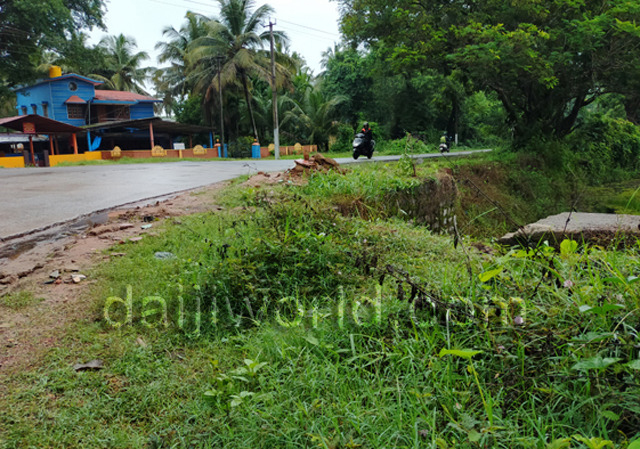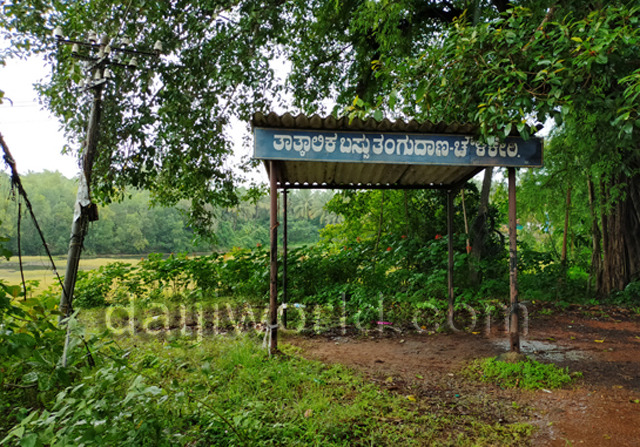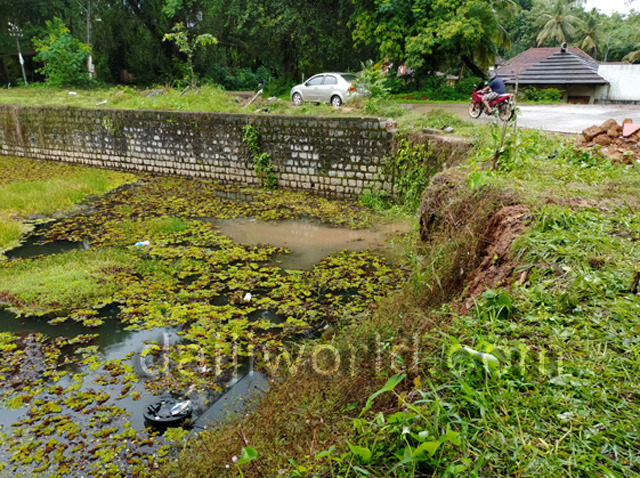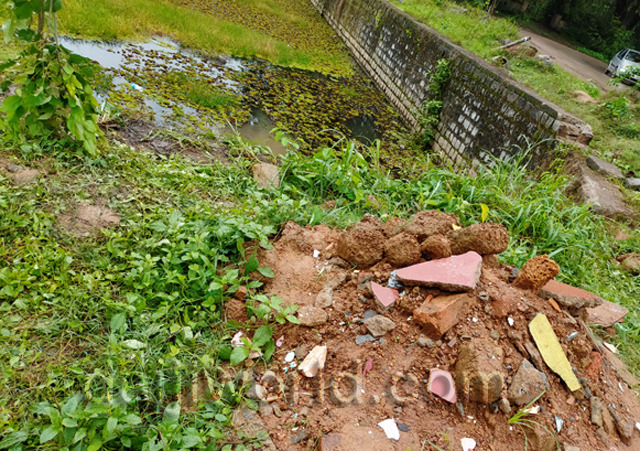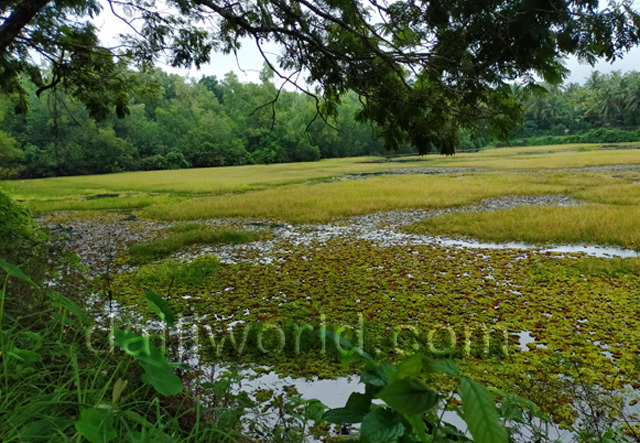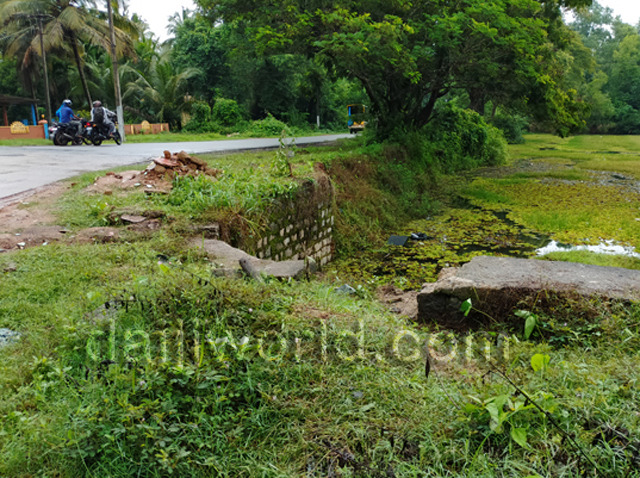 A dangerous curve on the road here often gives rise to accidents. There is a temple on one side of the road and the pond on the other. As the road is narrow, huge vehicles have to reach to the middle of the road before proceeding. There are no warning boards about the curve there. The pond does not have any kind of barrier or fencing. There have been several incidents in which people fell into this pond.
Atula Yuvaka Sangha from Herady and Yuvaka Sangha and Auto Rickshaw Owners and Drivers Association, with the support of others, had cleaned up this tank in the year 2012. When the zilla panchayat executive officer came there to check the cleaning operation, they had pleaded for a barrier for the pond. When the police department's attention was drawn to the grave danger posed by the road bend, they just tied a tape at the spot.
As heavy rain is received in the recent past, the laterite stone protective wall of the pond has become weak. The mud on the embankment has become soft. The vehicles moving towards Brahmavar from Bidkalkatte moving on the left side of the road find it hard to pave way for the vehicles coming from the opposite direction.
As children have school holidays now, they often go round the pond. There are steps to reach the bond, but they are covered by thorny shrubs. The water which was once used as holy, has now become dirty because of the growth of weeds on the surface of the water. Perhaps this pond can turn into a good source of water if it is thoroughly renovated and reconstructed. But the district administration has not been making up its mind to protect such ponds, let alone cleaning them.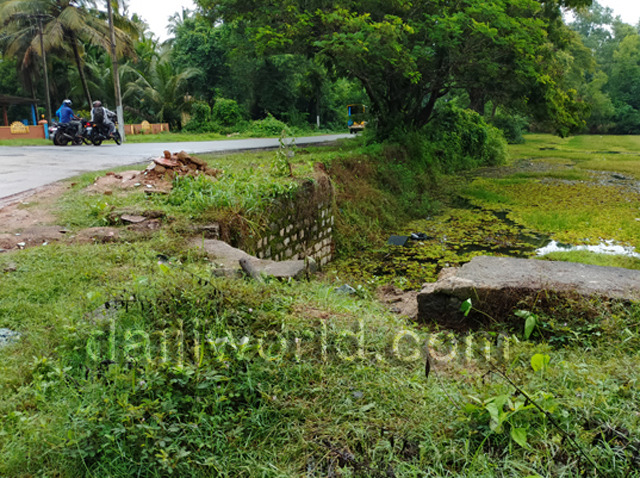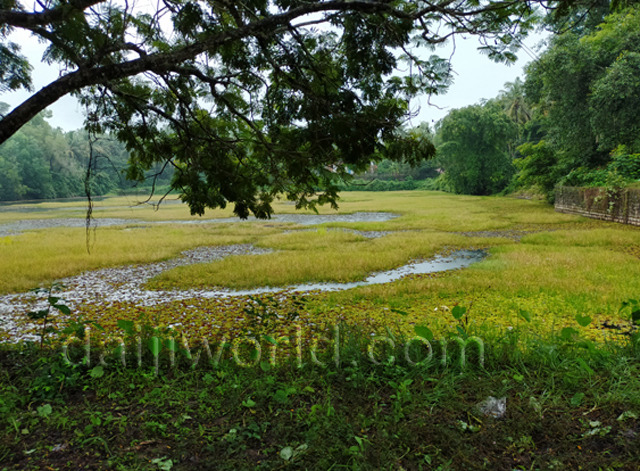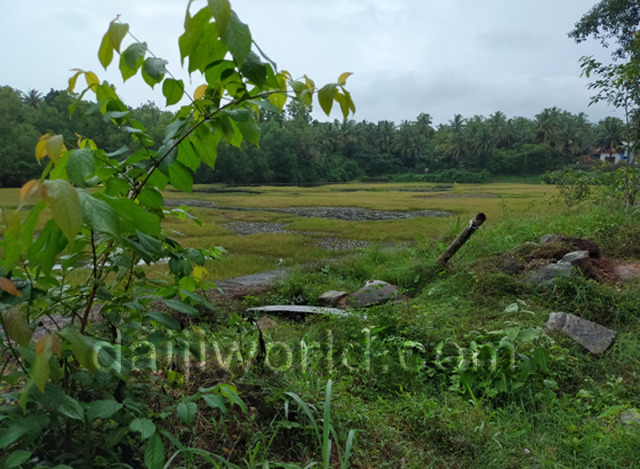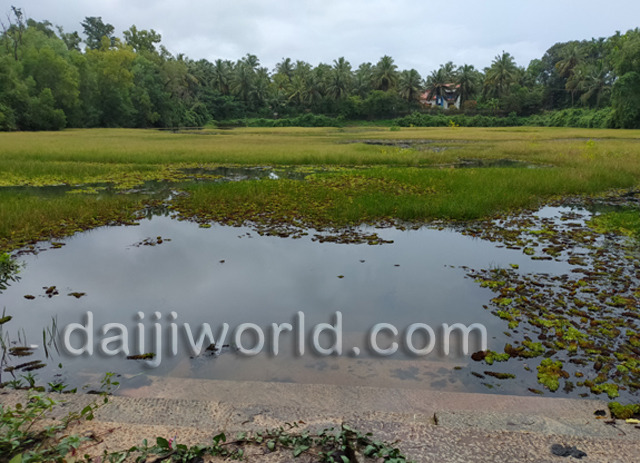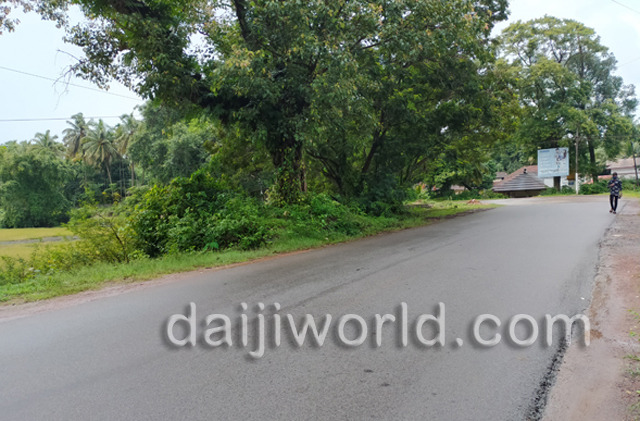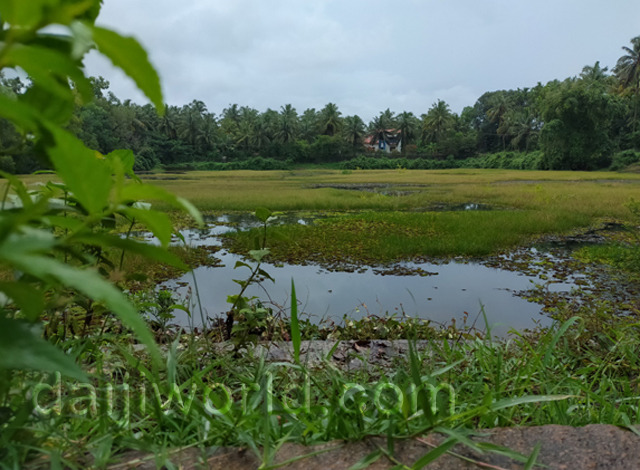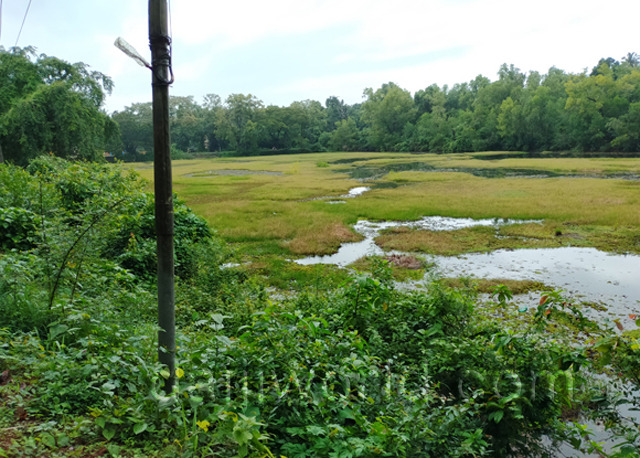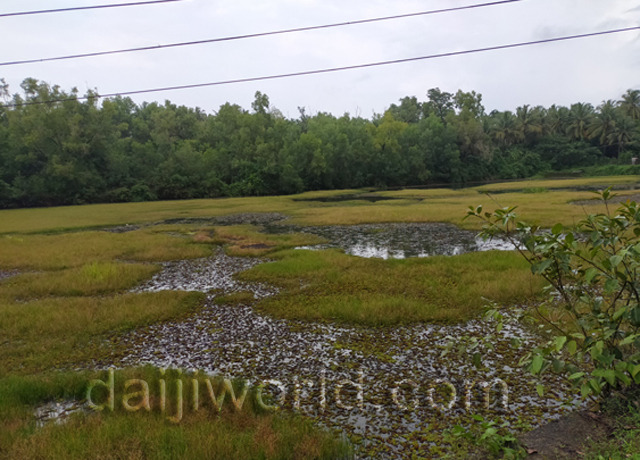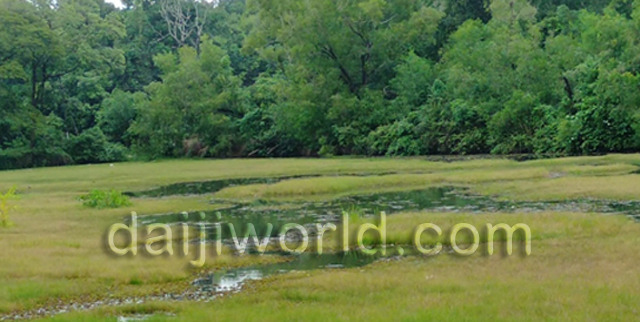 The villagers have urged to provide a protective compound wall to the pond urgently. The locals have also urged the district administration to construct road humps, reflection (convex) mirrors and warning sign boards to see that the drivers slow down when passing by this curve and thus remain safe.