NJC Platinum Jubilee, Chairman of Committee speaks
Dear Friends and admirers of National Junior College, Barkur
In continuation of our earlier publications in these web pages, this is to extend all of you a cordial Invitation to attend the Platinum Jubilee Finale scheduled on Sunday, 8th January, 2022.
The whole day will be filled with lot many programmes. Kindly refer the Invitation enclosed.
We are elated to include a short message from Mr Rajaram Shetty, the Chairman of the Platinum Jubilee Celebrations Committee over here. He has requested Team barkuronline.com to communicate the information and Invitation to all old students of NJC Barkur, who studied here for the last 75 years, now spread over every nook and corner of this globe.
Season's Greetings to all of you.
Thank you 
P. Archibald Furtado.
Chairman of the NJC Platinum Jubilee Celebrations Committee speaks…..
It's a human tendency while reaching to the height of success and status of maturity to express our gratitude's to - our parents and friends, people who moulded us to be what we are today. Significantly in this journey of life, the teachers who taught us and institutions which provided us an opportunity to get enriched with both knowledge and values for life time, occupies an all important role and remembrance.
Barkur National High School of pre independence era , which took its glorious birth in June, 1946 and later better known as National Junior College,(NJC) for the last 50 great years played that pivotal role in the life of thousands who aspired to be something worthy in their respective life.  I too acknowledge this legacy both humbly and proudly that 'I am an alumnus of this alma mater, an old student of Barkur High School'.
Obviously the same thoughts and sentiments shared by almost all who climbed the holy steps of this temple of learning. That majestic edifice located at the top of the hill with a vast campus still retained its natural attraction, magnetic attention and emotional attachment, especially for us who passed out from here. Historically this High School was the oldest in those years – covering a vast semi rural Kallianpur to Kundapur, Kokkarne to Shankernarayan….even beyond… at its backyard. No doubt, the 'Barkur Educational Society' (BES) Regd in 1945 has left no stone unturned to keep its reputation intact over the years and it proudly claims to manage 5 more Institutions under its care and custody. As lot water has flown in river Seeta over the decades, various developments in the form of dozens of High Schools in the surrounding, open choice and passionate attraction towards the glamorous English Medium institutions vis a vis Kannada medium, and to an extent the Govt policies in appointments on teachers and its programmes in general are in a way contributed for the present day stagnant status. Of course we can not absolve ourselves by citing reasons and keep quiet.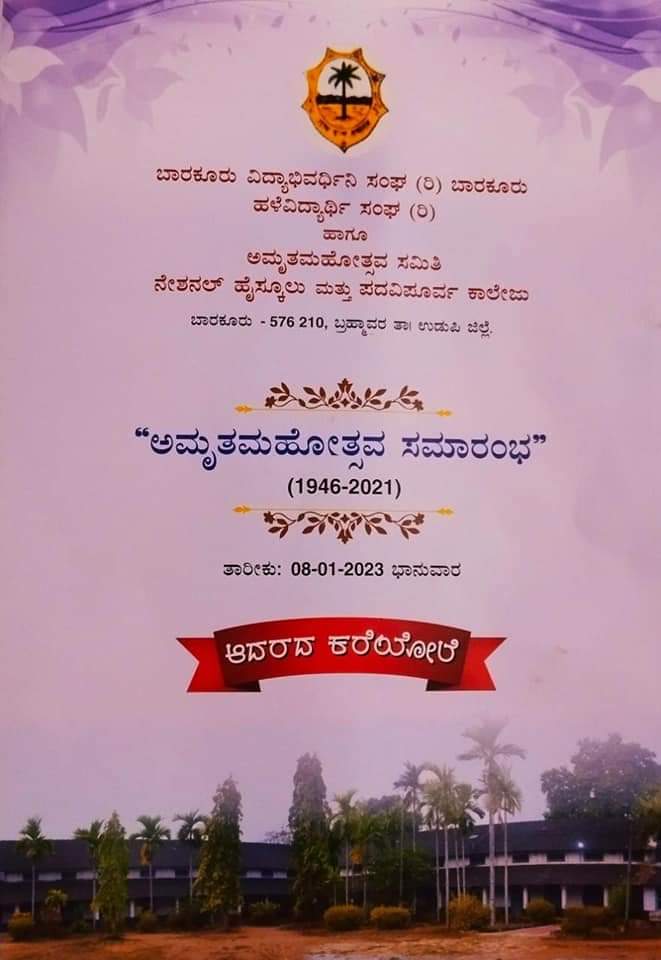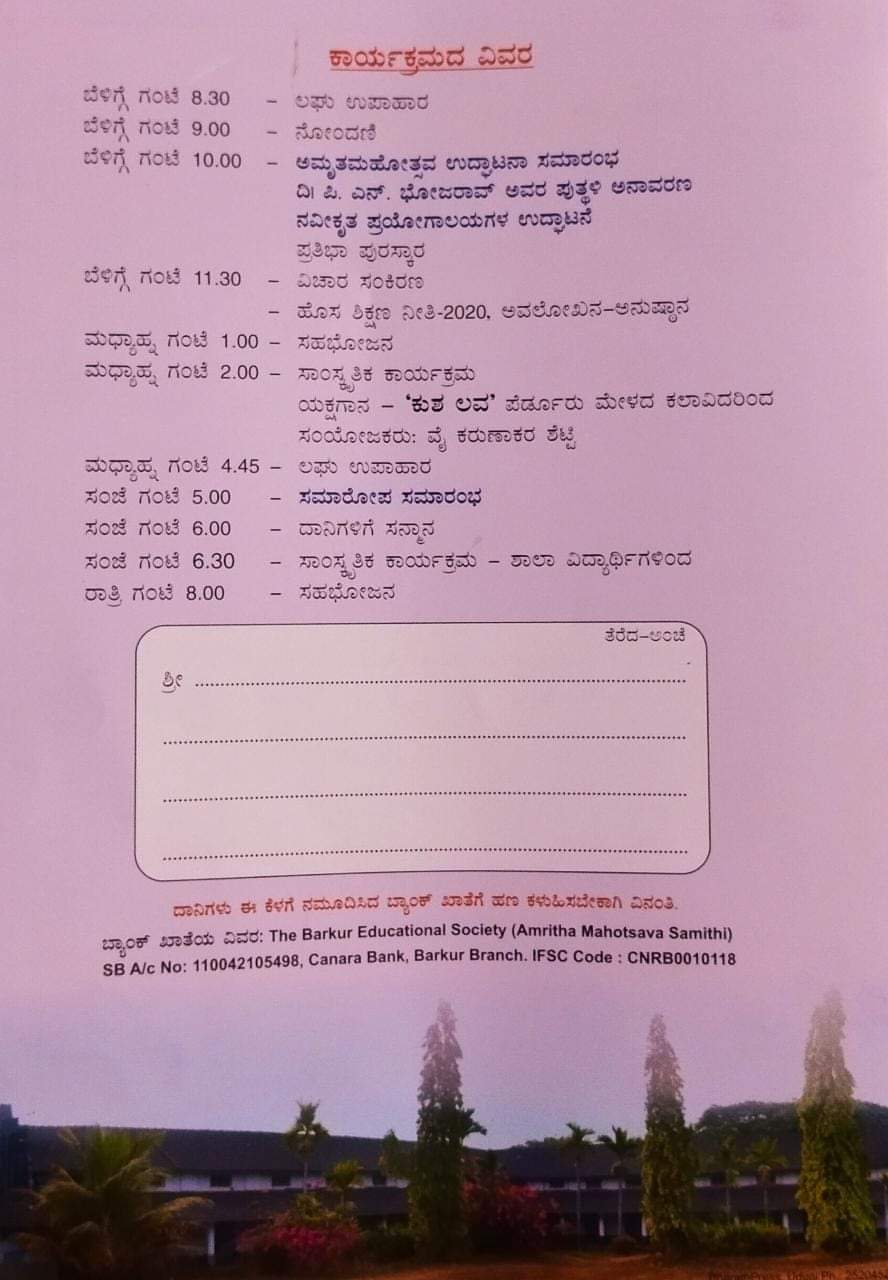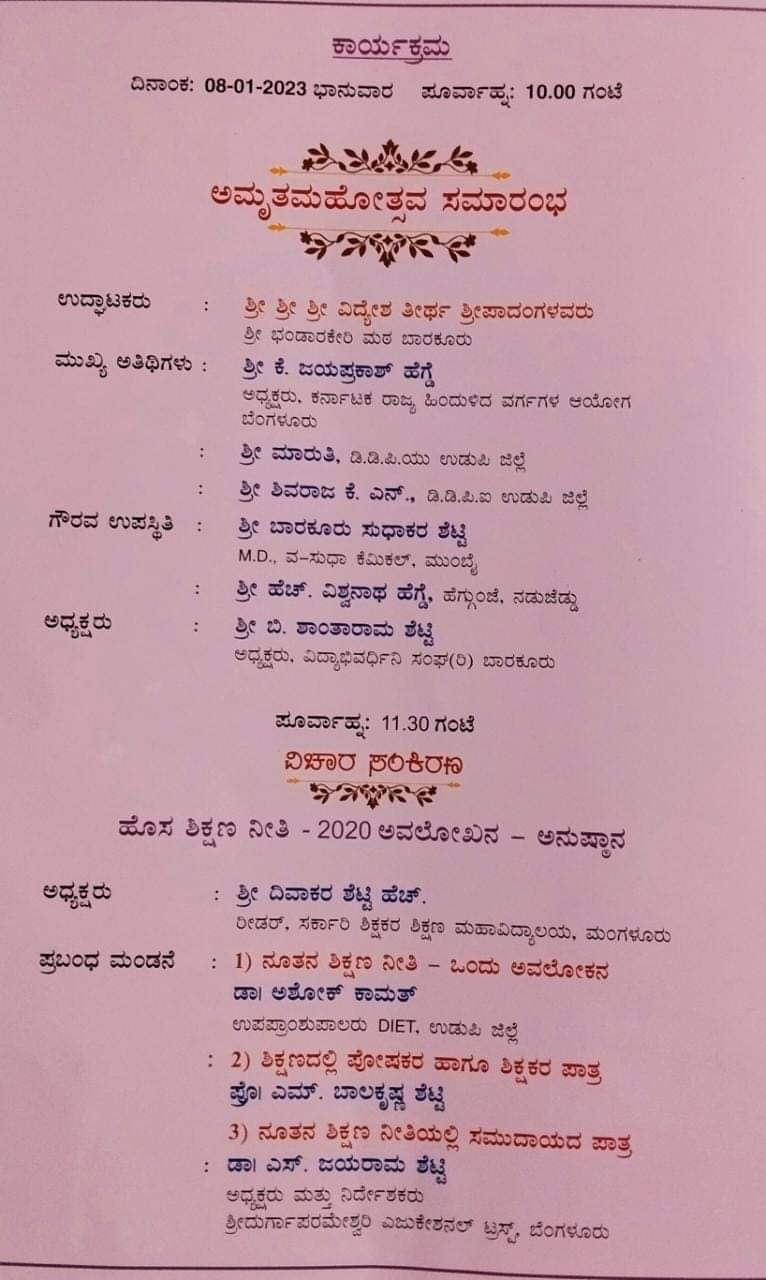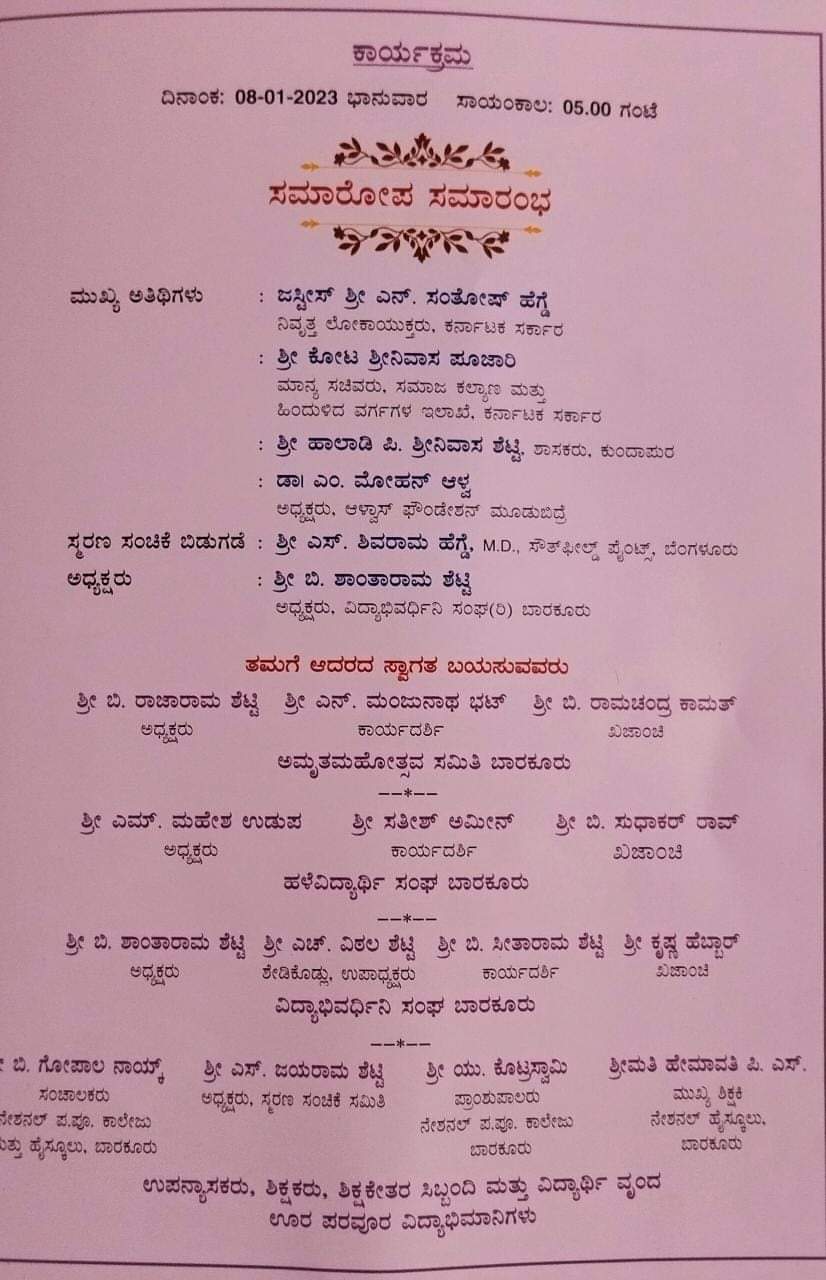 Platinum year 1946 – 2021, gave us a perfect opportunity to bounce back. It must be divine providence too as the same sentiments shared by both BES and Old Students Association (NJC-OSA) – yes, no time is opportune as this….and the team started to plan and implement something which we never dreamt at the very initial days. An enthusiastic, all powerful, dynamic 'Platinum Jubilee Celebrations Committee' (PJCC) formed comprising various talents, resourceful people and with dedication. Once again it is truly 'national' in its constitution and composition a representative body of people from all walks of life and faith. The responsibility of leading from the front entrusted upon me and whatever humble way we tried to live up to your expectations and that is only possible with your support and encouragement.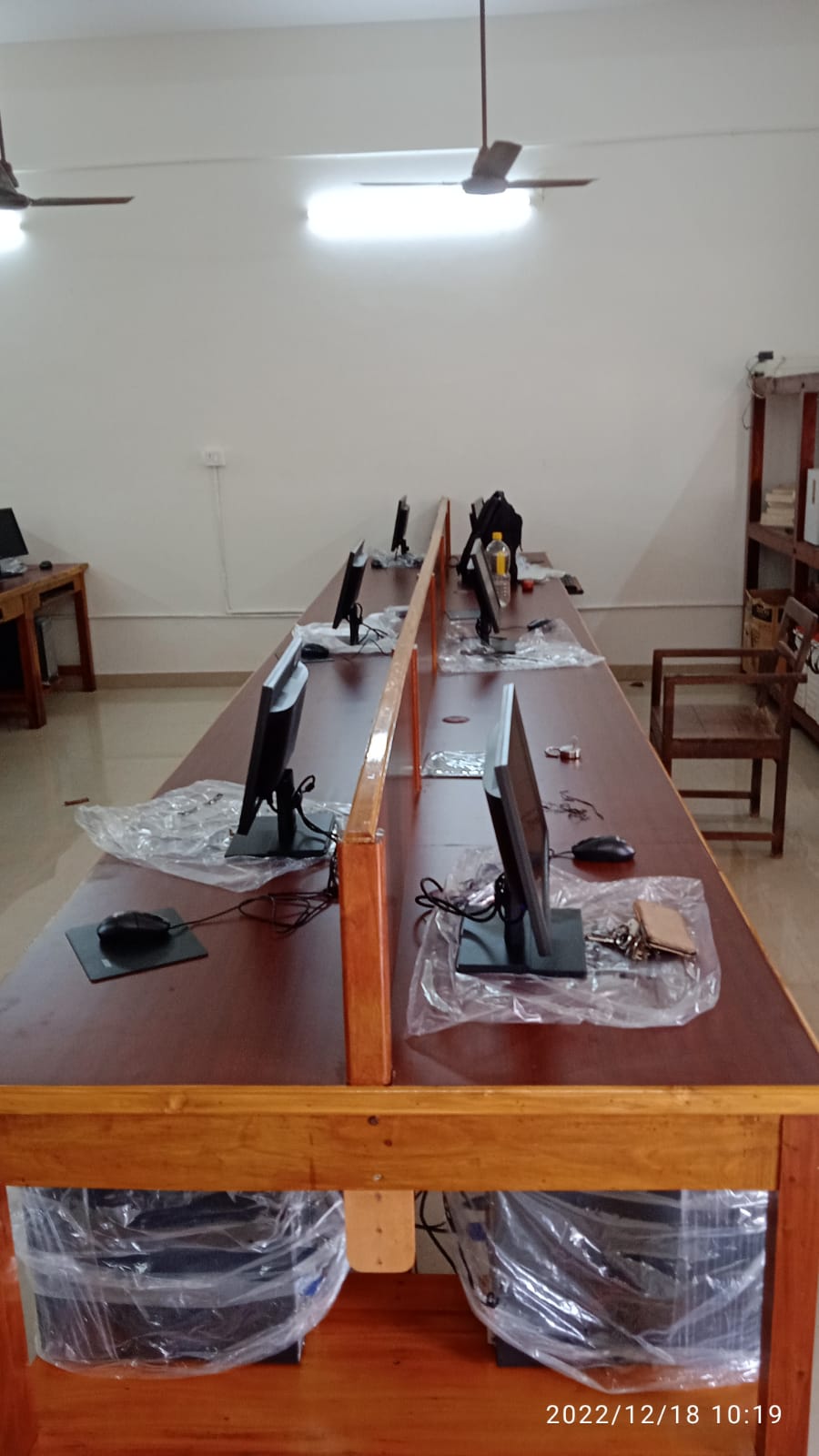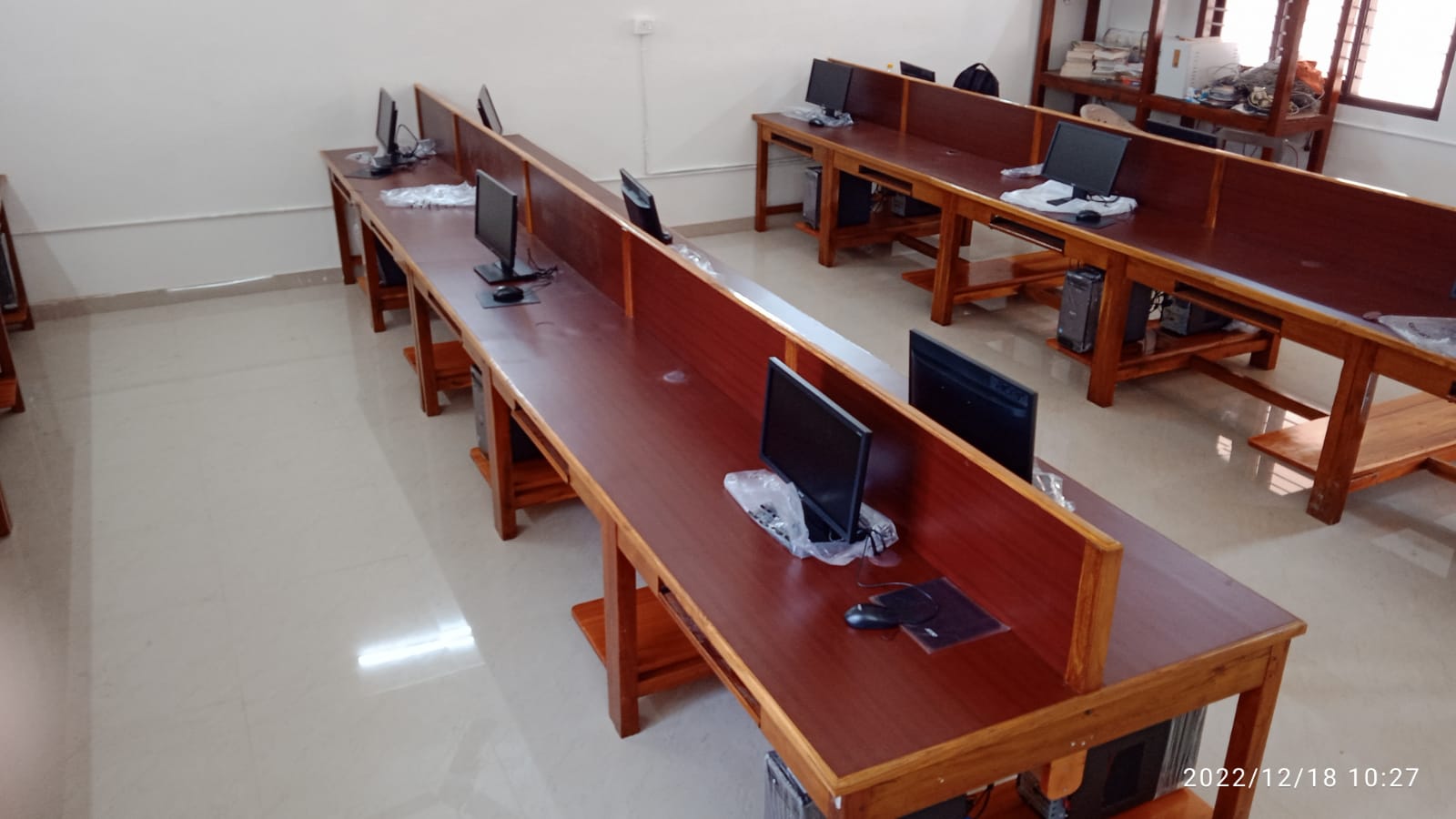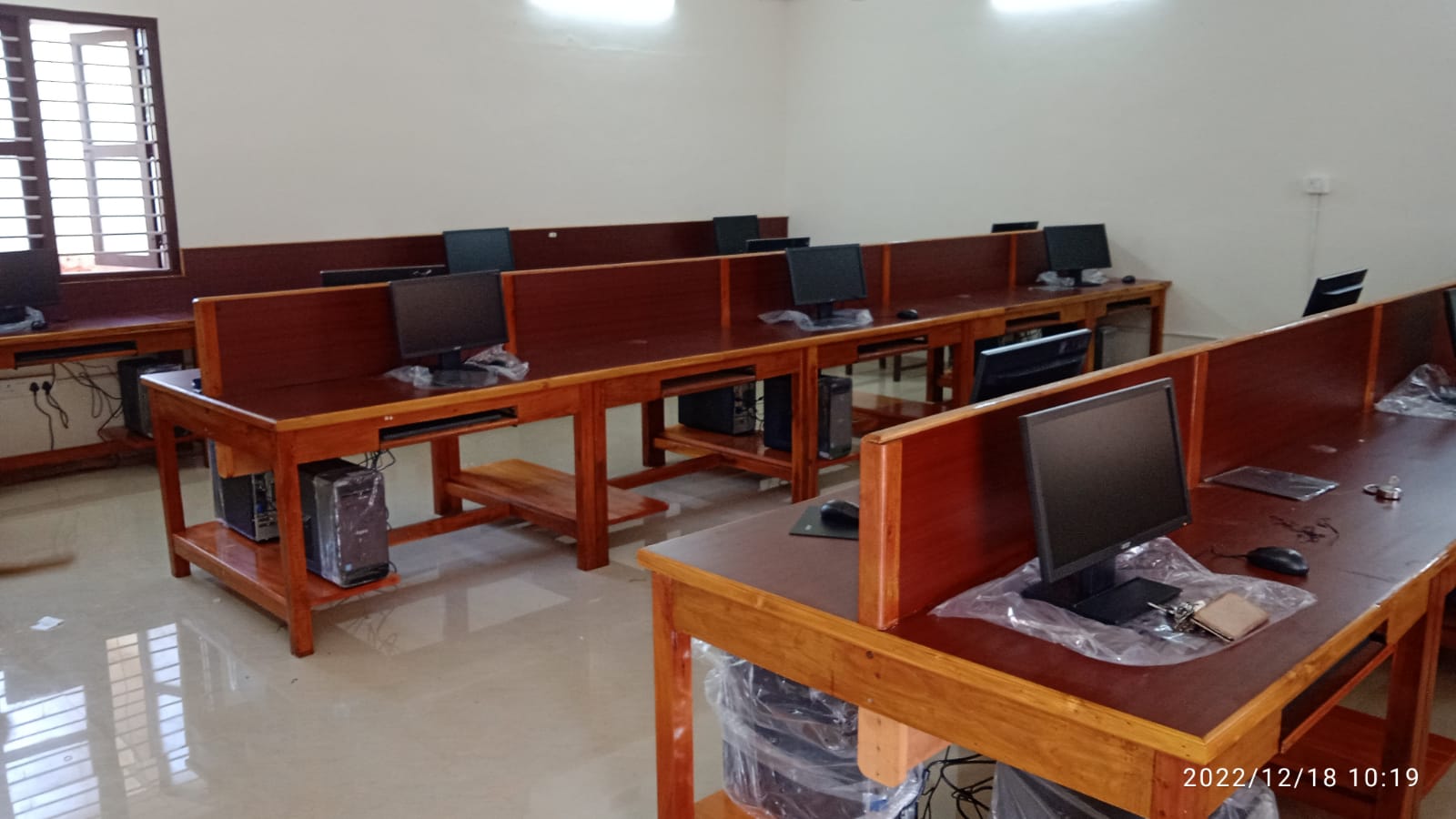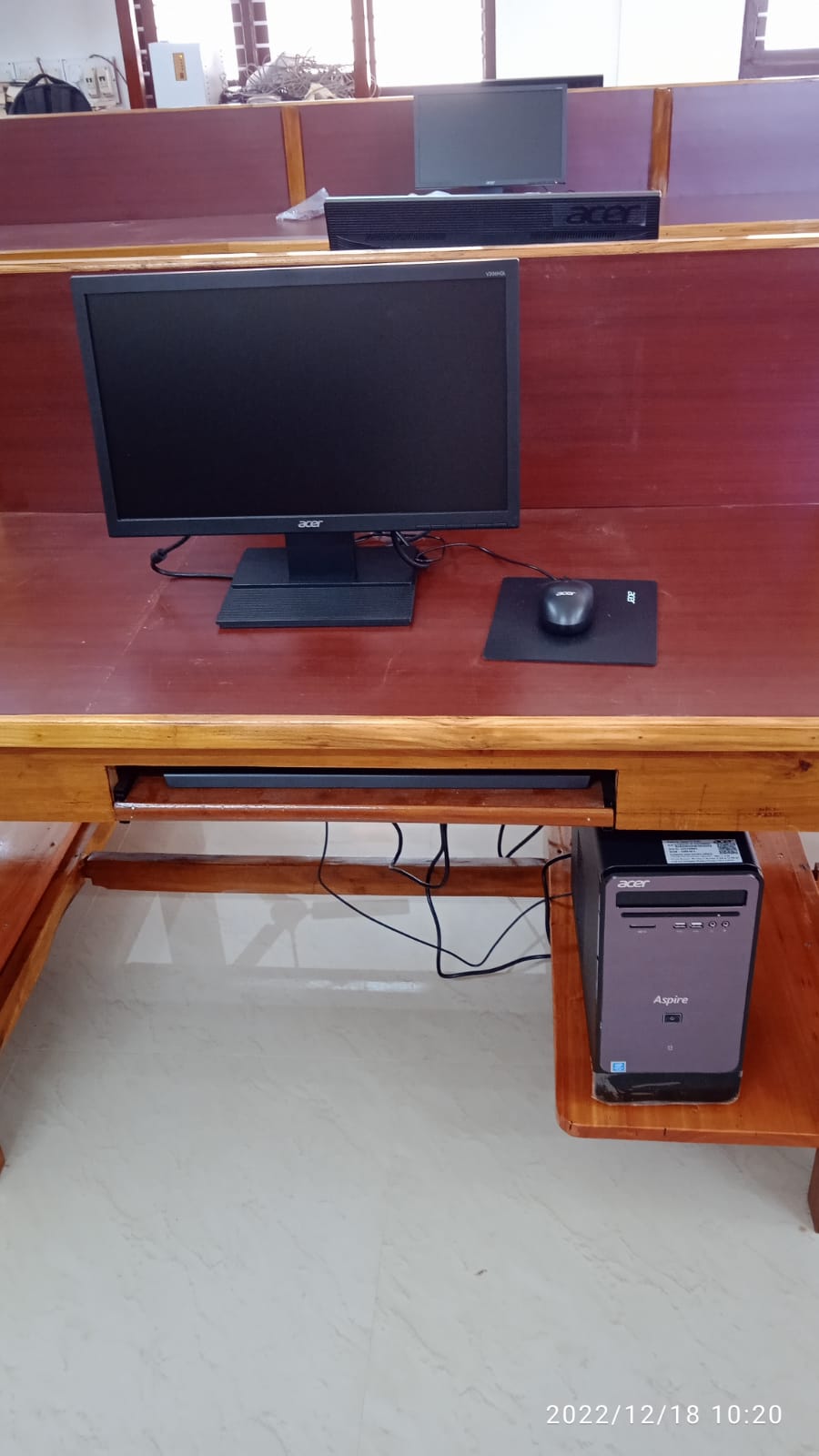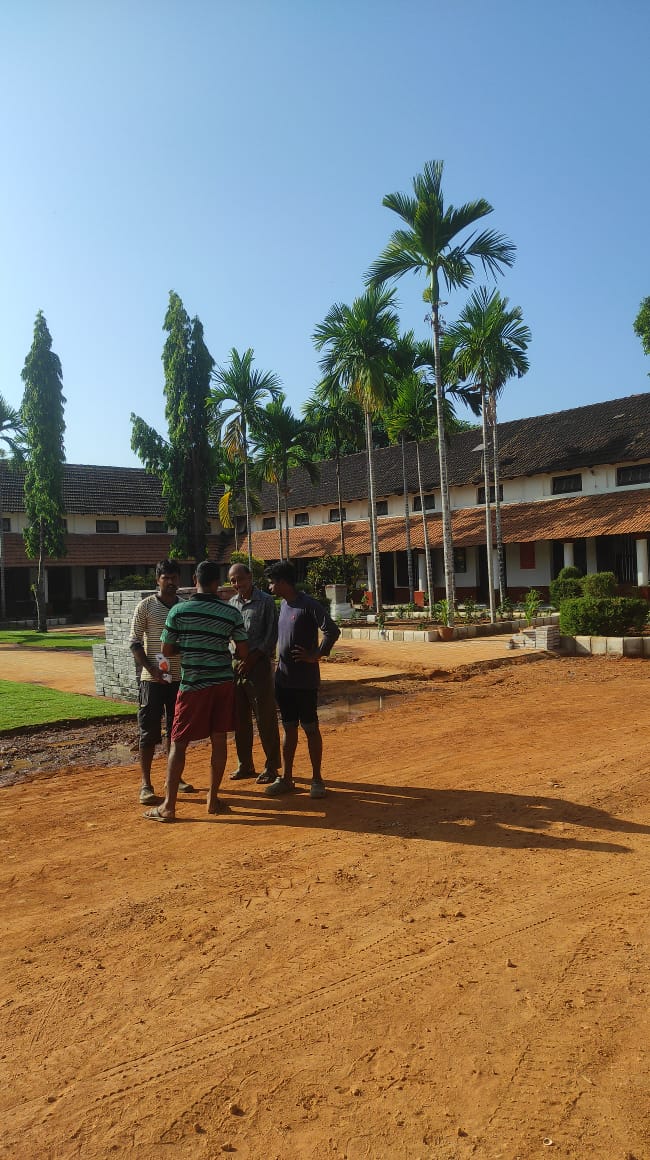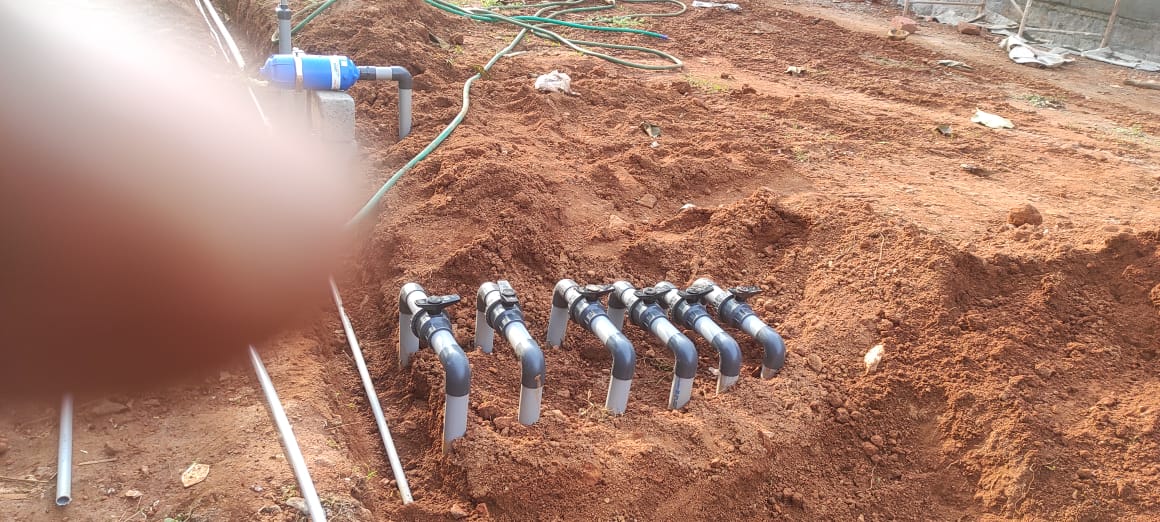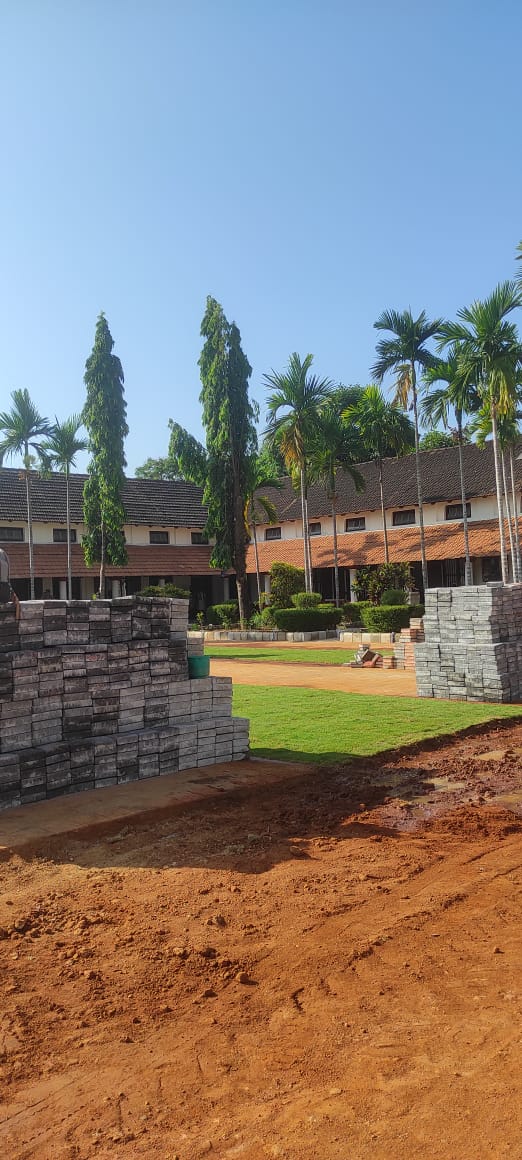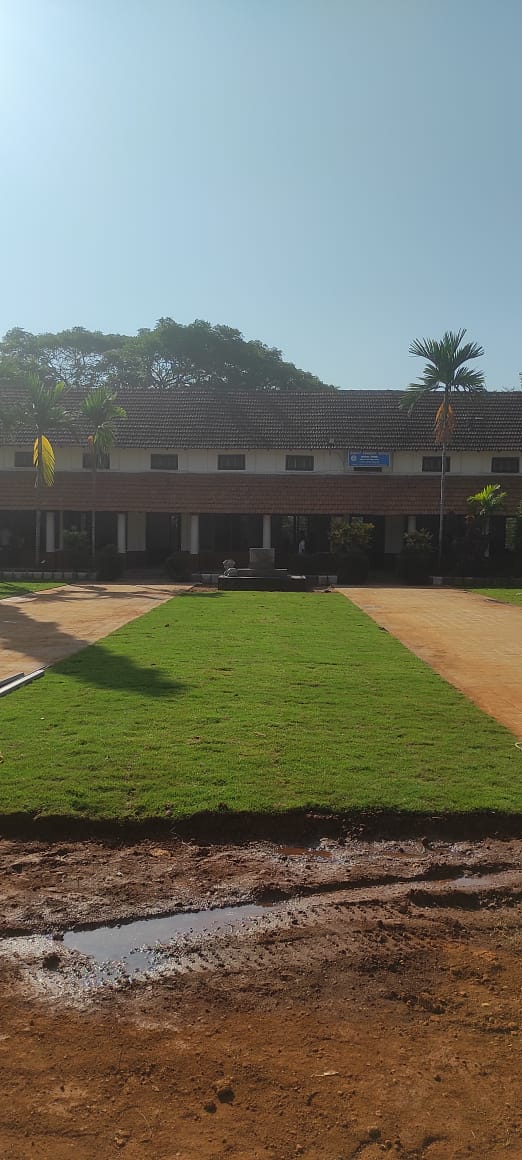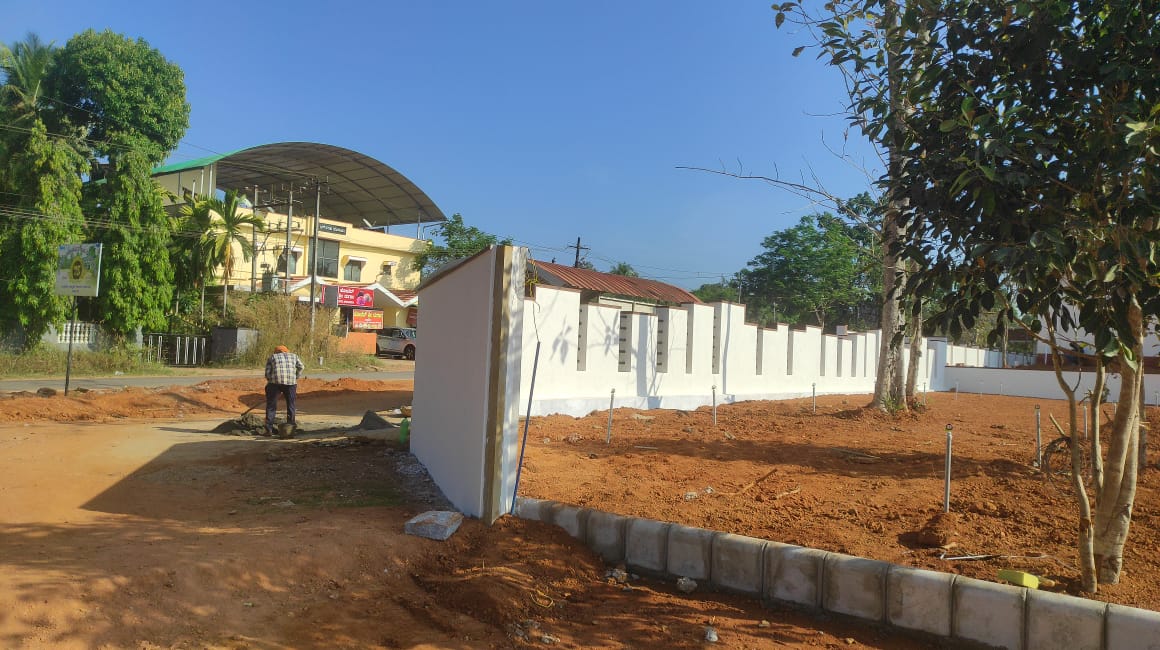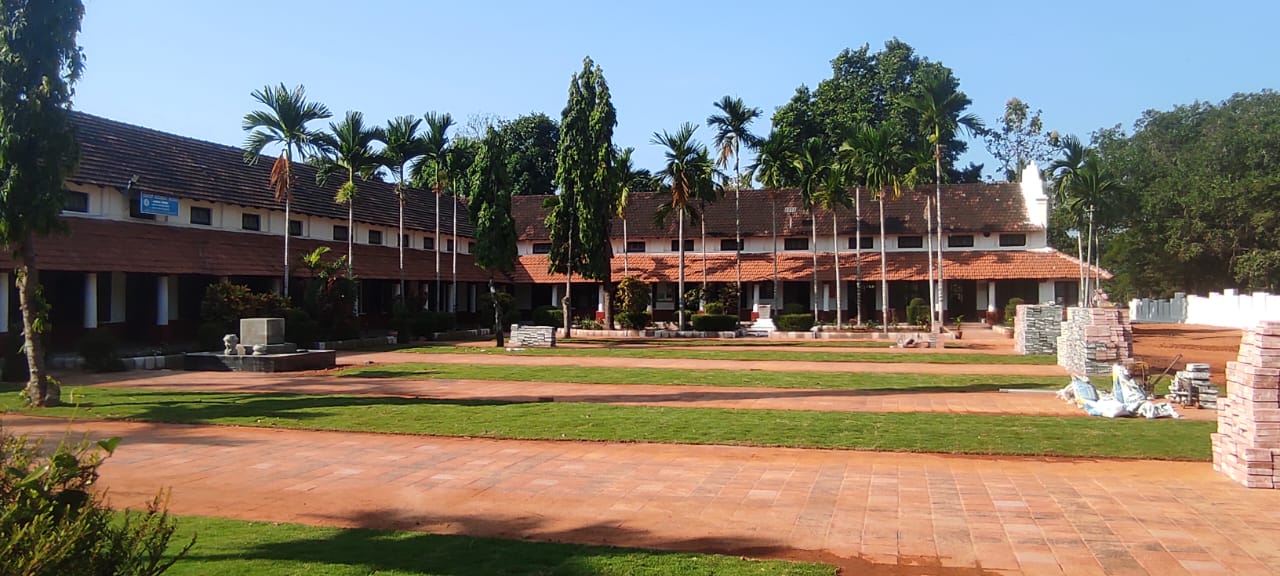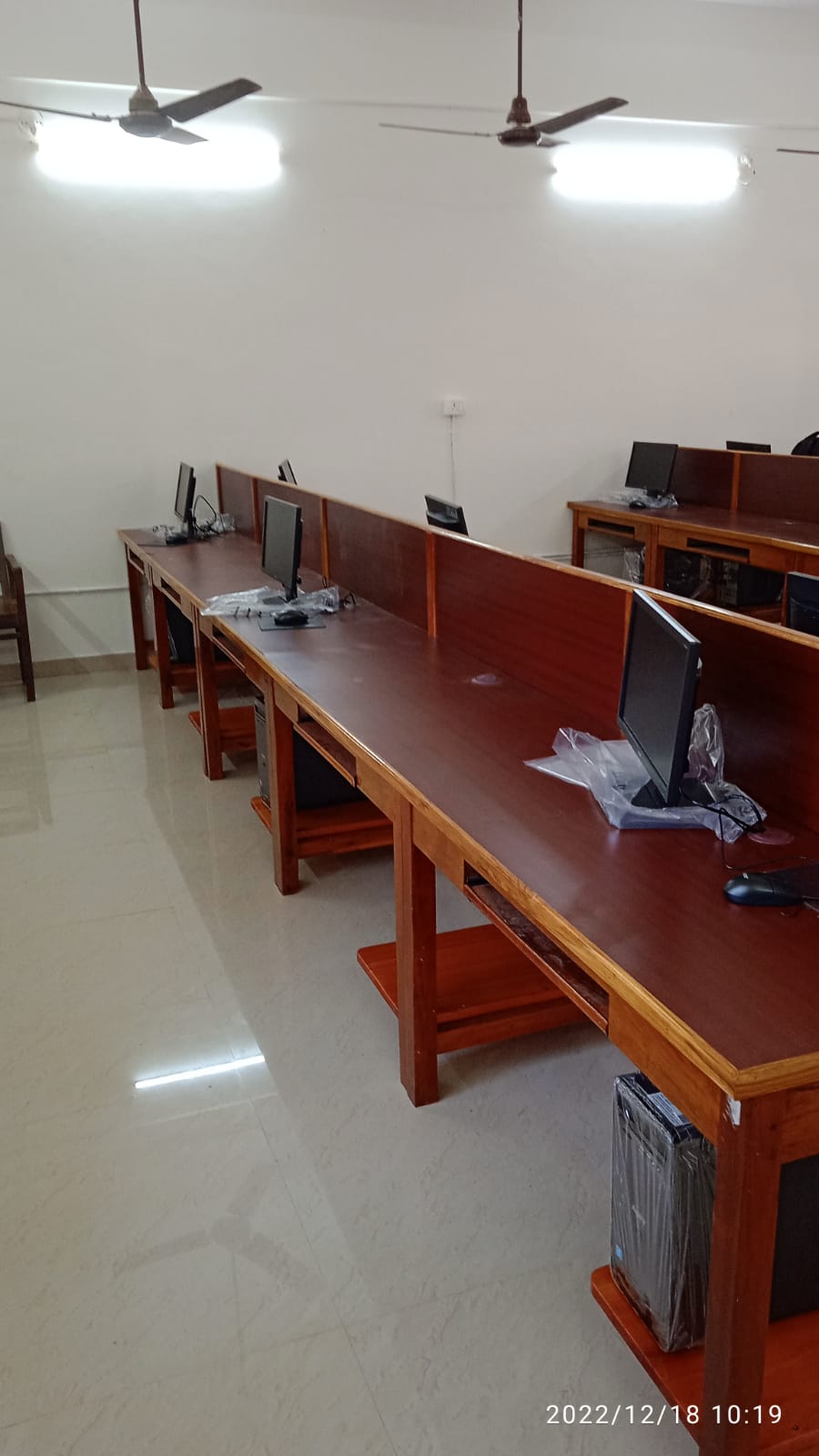 We set our priorities with a vision make the 'National Junior College' self supporting as well as self reliant in coming days.     Much needed facelift has been given to the School Building, class rooms were provided with all amenities, nothing short in comparison with any modern day educational institutions – its laboratories were renovated, Computer education block equipped with latest sets, Library will be modernised with e-books as well as more volumes, facilities for both indoors and out door games and grounds are in place. How all this happened? It is you and your concern and contribution. As chairman of PJCC, I realised 'when you have a proper plan or blue print of project presented, absolutely there is no dearth of funds'.  As someone told, 'everything will be easy when you are crazy to accomplish….'all credit goes to you. Of course a big chunk of old students and beneficiaries of this Institution were not reached. Here and there news spread and people visiting the College with a spontaneous helping hand without asking……. This gave us the motivation and encouragement to devote our time and energy to reach the destination.
Before calling a close to this small note, I would like to go on record to state, if we have done something that is largely with the support of  all of you especially BES & NJC OSA. Without mentioning any names, personally thank everyone, including all hands and minds always stood my me like rock, from the bottom of my heart and request you to be with us whatever way possible and affordable. Of course a dream does not become reality through magic, it take sweat, determination and hard work……
Lastly, this small monumental work – 'Amritha Sinchana' now in your hands will definitely give you a glimpse of our past and vision for its next quarter of a century as 'National Junior College' surely triumphs with glory as we hand over baton to generation next to lead from the front…..
Thank you very much….
Rajaram Shetty,
Chairman – NJC Platinum Jubilee Celebrations Committee.