Talented Youngster Gaurav Carvalho Barkur Shines at 18th Diocese Level Singing Competition
-News n Pics Eric Soans Barkur
Gaurav John Carvalho Barkur, a name that has become synonymous with prodigious talent,  hailing from  Barkur, captured the hearts and minds of many as he secured the second position in the 18th Diocese Level Singing Competition, an event organized by ICYM Shankarpura.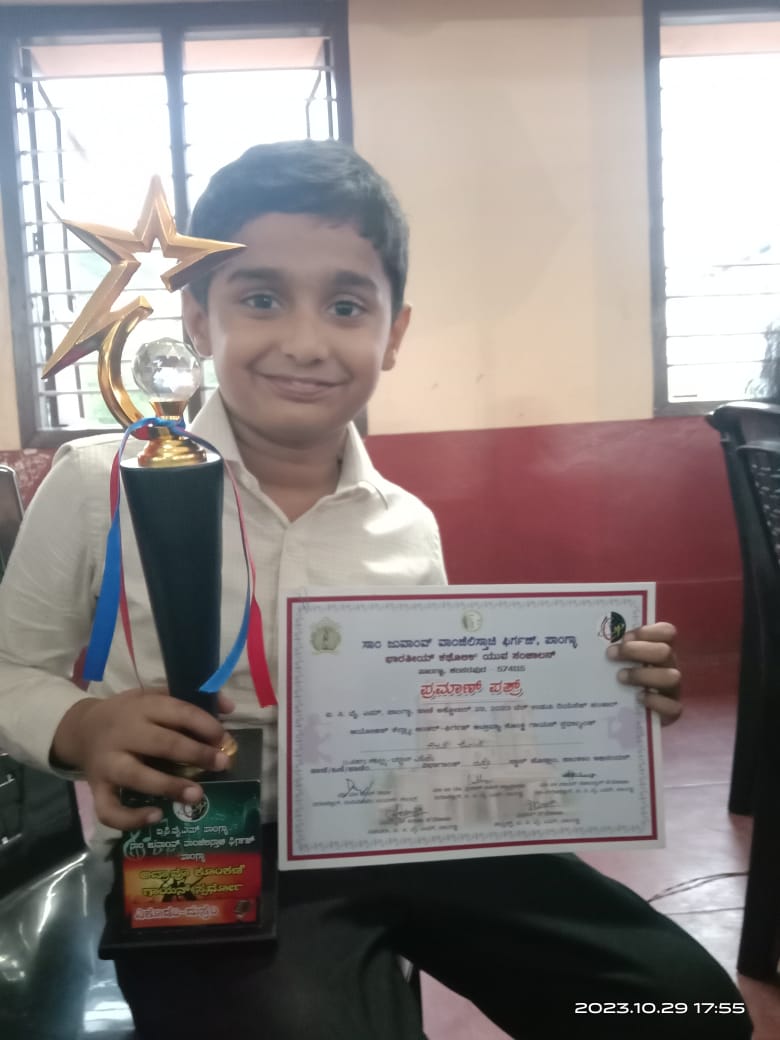 Gaurav's remarkable achievement came in the Children below 10 years category, showcasing his singing talent. He is youngest son of sensational singing couple Sushma and Praveen Carvalho from Kachchur, Barkur.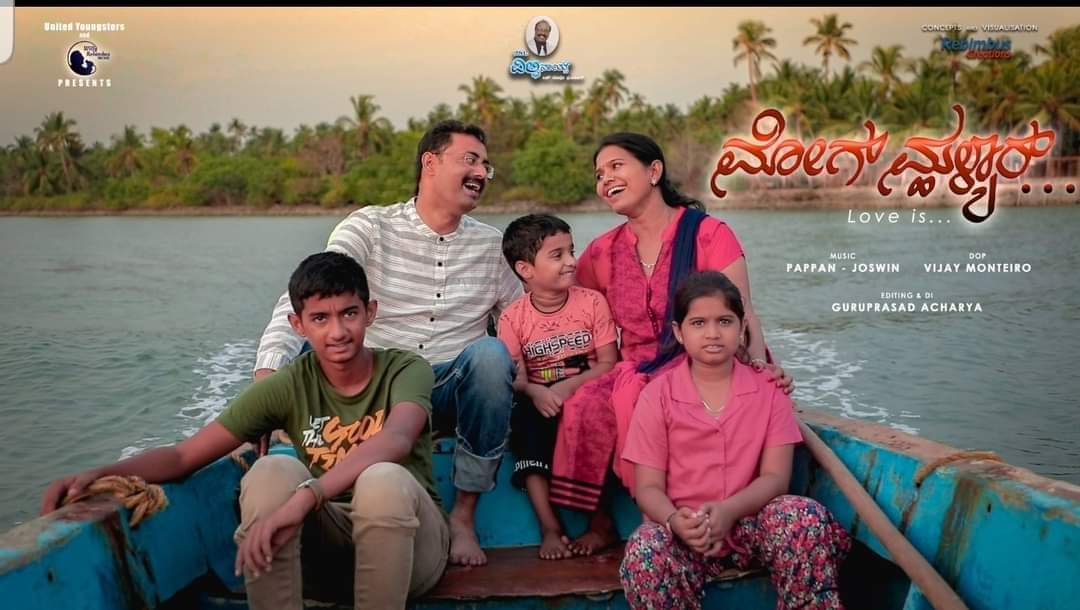 barkuronline.com, a platform well-acquainted with Gaurav's extraordinary talents, has previously shared a video of the young sensation. Visitors to the site need no introduction to this remarkable child prodigy, who has consistently amazed the audience with his multifaceted talents.
Gaurav's journey is a testament to his unwavering dedication to his interests. His versatile pursuits began at an incredibly young age, when he was just four years old. Remarkably, he exhibited a diverse array of interests, each pursued with intense focus and unwavering passion, despite his ever-changing preferences.
At the outset, Gaurav was captivated by the world of cricket. His flawless strokes with the bat and his perfect bowling techniques garnered widespread attention. Moreover, his post-match interviews, characterized by an impeccable imitation of international cricket players, left spectators astounded. Even though his words were indecipherable at that tender age, his charming antics were a source of amusement for all.
As Gaurav continued to grow, his interests evolved. He delved into the world of linguistics, exhibiting a remarkable ability to write the alphabet and numerals fluently in Hindi, Kannada, and English. His non-stop demonstrations of this linguistic prowess left onlookers in awe.
Today, Gaurav has channeled his boundless talent and enthusiasm into the realm of music. His knowledge of more than a hundred Kannada songs, over sixty Konkani songs, and a selection of Hindi numbers is truly remarkable. What sets him apart is not just his ability to sing these songs but also his capacity to provide the accompanying music himself. With a deep understanding of the music, preludes, and interludes of these songs, he adds a unique dimension to his performances.
Furthermore, Gaurav has emerged as a devoted fan of the legendary Konkan Kogul, Amar Wilfy Rebimbus. His repertoire now boasts approximately fifty of Wilfy's songs, all with their music, preludes, and interludes perfectly synchronized.
In a world that often struggles to define extraordinary talent, Gaurav Carvalho Barkur stands as a shining example. His remarkable journey, from a cricket prodigy to a linguistic wunderkind and now to a musical sensation, is an inspiration to us all. With each new pursuit, Gaurav continues to mesmerize and captivate, leaving a trail of wonder and admiration in his wake. We can only look forward to witnessing his future endeavors and celebrating the boundless potential of this gifted young artist.
Watch Gaurav's videos we published earlier.
https://youtu.be/dfGNw8sMzfI?feature=shared
https://www.barkuronline.com/news/post/video-gallery/gurav-john-carvalho
https://www.barkuronline.com/news/post/video-gallery/elveera-gaurav-johncarvalho-featuring-franklin-fernandes