Gaurav John Carvalho version of Konkkne Aami Gavuya Konknni Kanthara by Konkan Kogul Wilfy Rebimbus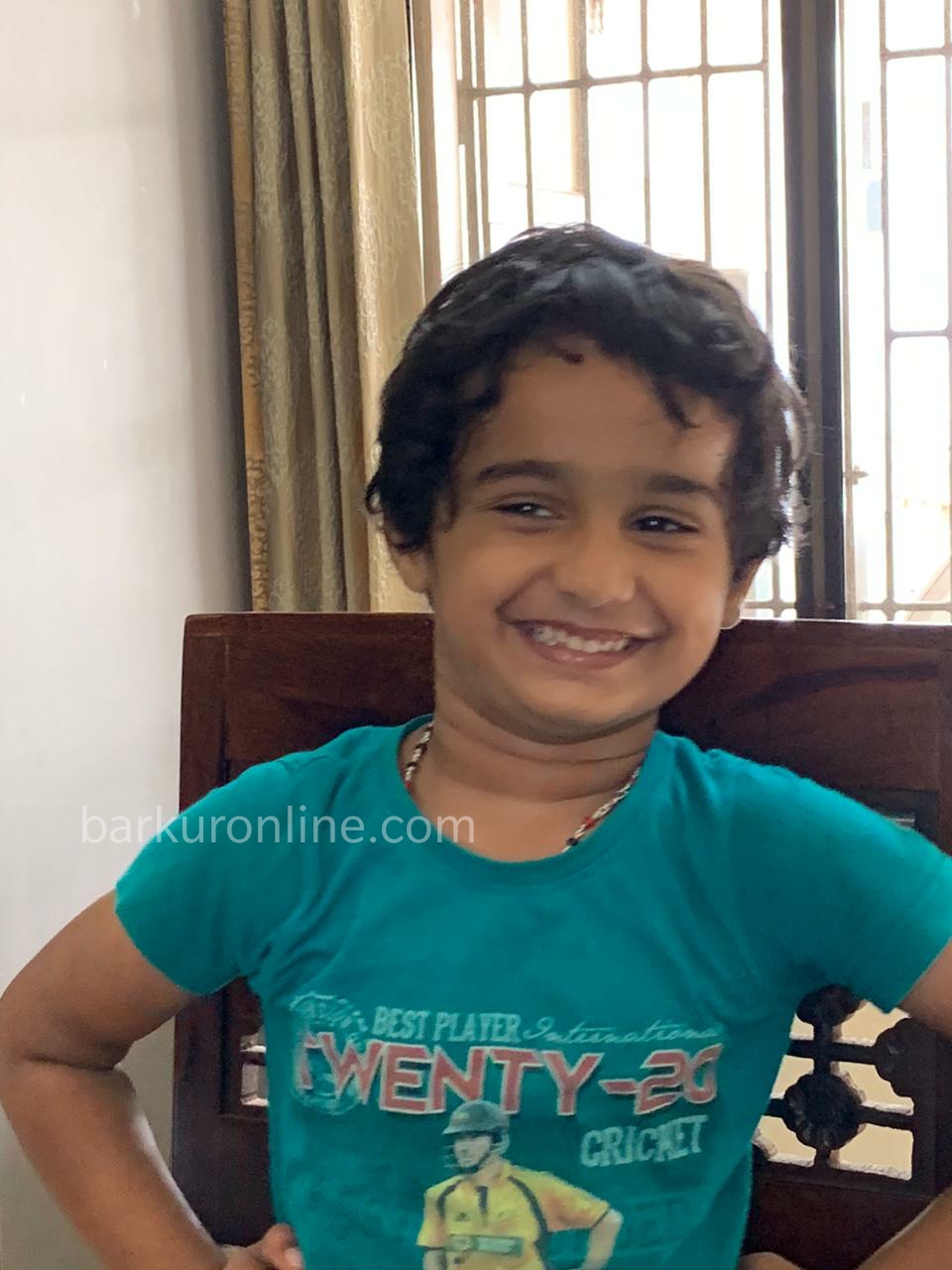 Call him a child prodigy or wonder kid or a gifted one, he never cease to mesmerize us. Just four years old, he has diverse interests and very intense at the ones he is concentrating at a given time as they keep changing constantly. Earlier he was interested in cricket and cricket it was. With his accurate strokes of the bat and perfect bowling and the interviews after the matches (with his impeccable imitation of International cricket players with his Papa) though we could not make out even one word that he was saying, he amused us when he was just two and a half years old. Then he shifted to writing the alphabet and numericals and wrote them all over in Hindi, Kannada and English non stop.
At present he is interested in music. He knows more than hundred Kannada Songs, 60 plus Konkani Songs and some more hindi numbers and he know these songs in and out as he himself provides the accompanying music by himself as he knows the music of all these songs, preludes and interludes. Currently he is a big fan of Konkan Kogul Amar Wilfy Rebimbus and knows about 50 songs of Wilfyaab along with music.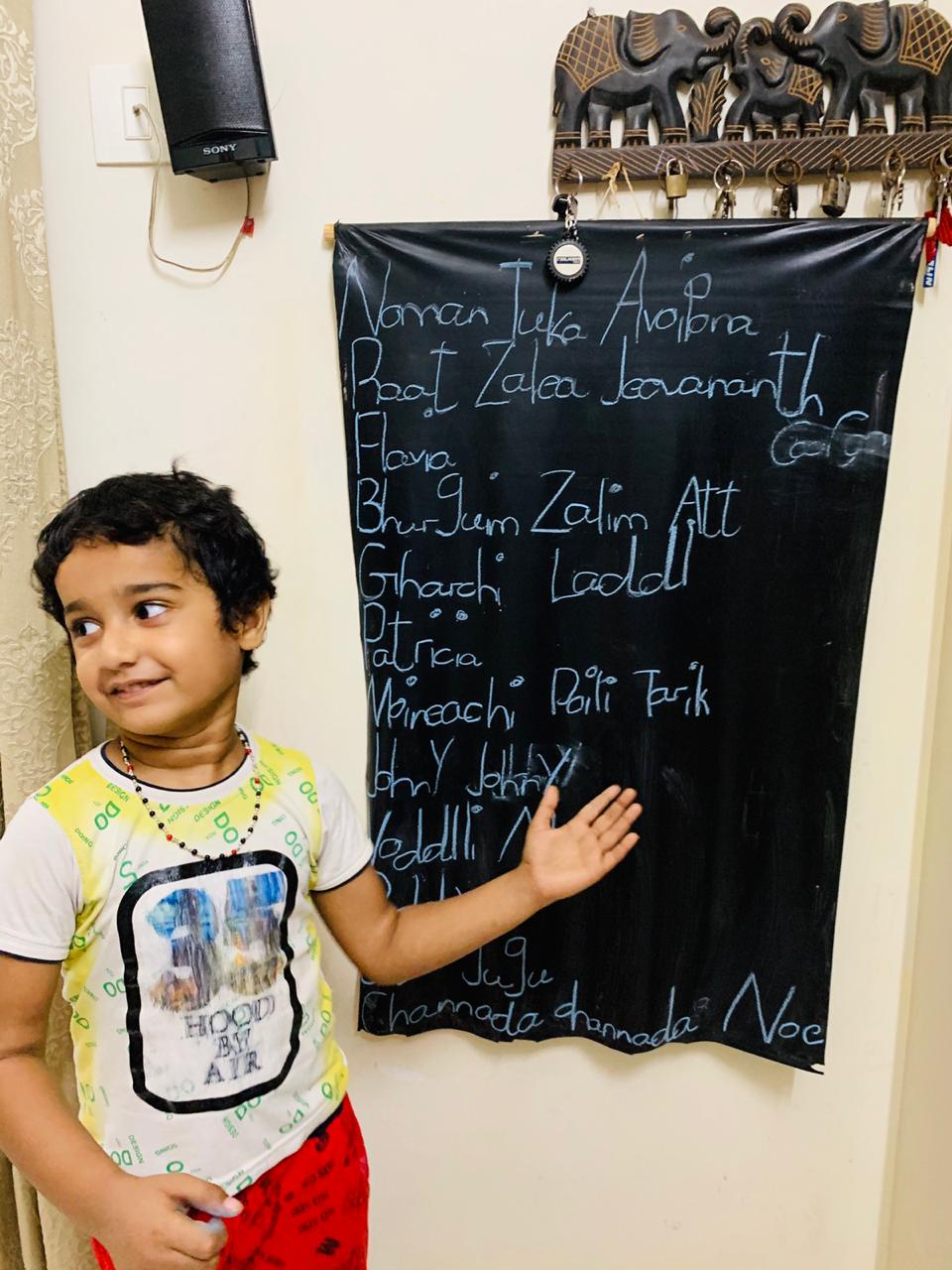 See this picture to see his passion about them. Here in the  blackboard he has written all the songs listed in the CD of Wilfy Rebimbus, Vol. no 1 and he is doing all these by himself without anybody pushing him into. 
Presenting, Gaurav John Carvalho, Barkur, proud four year old son of Sushma and Praveen Carvalho and the youngest brother of Vishwas and Mahima Carvalho, studying at LKG at St.Cecely's School Udupi.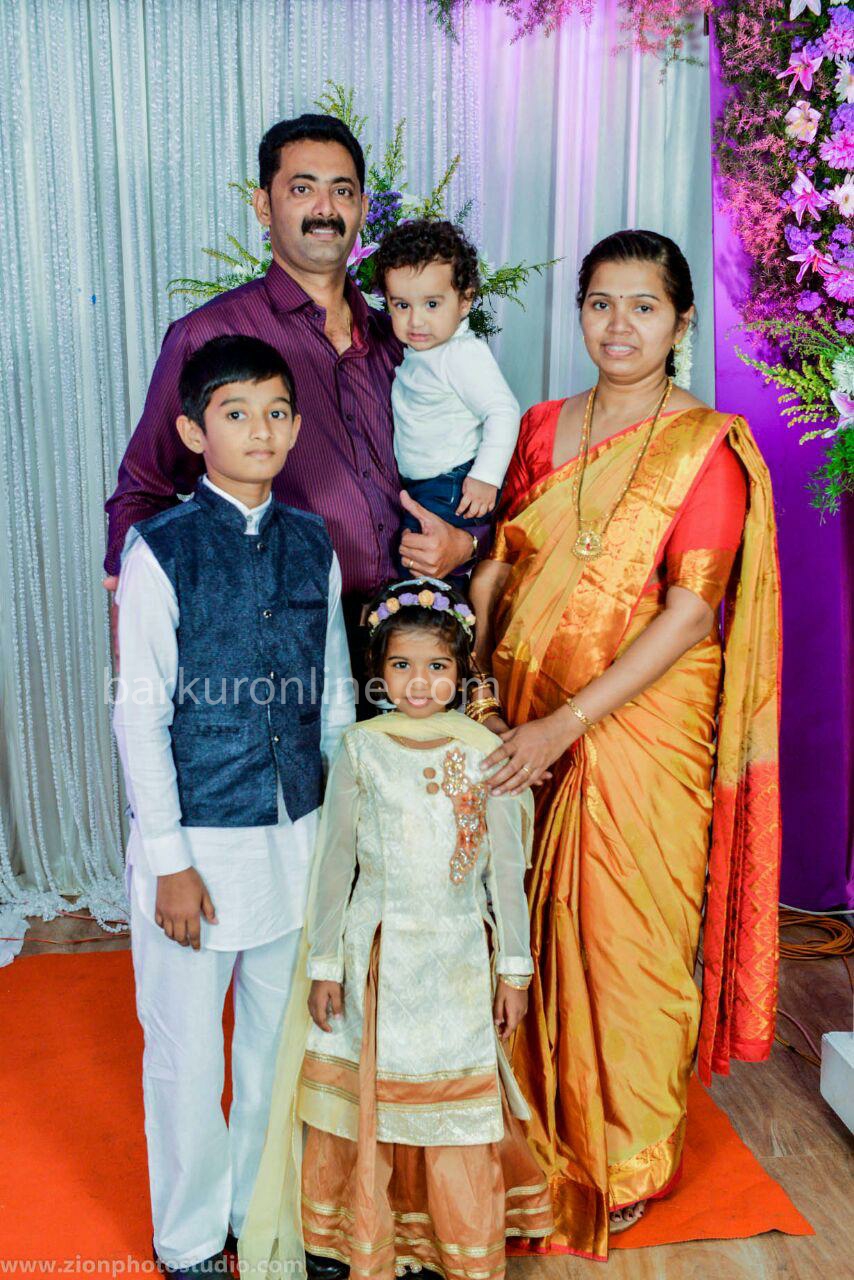 Here we go with Gaurav John Carvalho version of Konkkne Aami Gavuya Konknni Kanthara from Wilfy Rebimbus CD Vol no 13, originally sung by Konkan Maina, Meena Rebimbus.