150th Birthday of The Father of the Nation at Barkur
News and pics :Jitha Gonsalves
150th Birthday of The Father of the Nation at Barkur
150th birthday of the 'father of our nation' Mahatma Gandhi  was celebrated today, by Barkur Educational Society, Barkur, at National Junior College.  NJC Principal Mr. Kotraswamy welcomed all the guests. Renowned politician Mr.A G Kodgi was the Chief guest of the function. Mr. B. Shantharam Shetty, the President of Barkur Educational Society, presided over the function.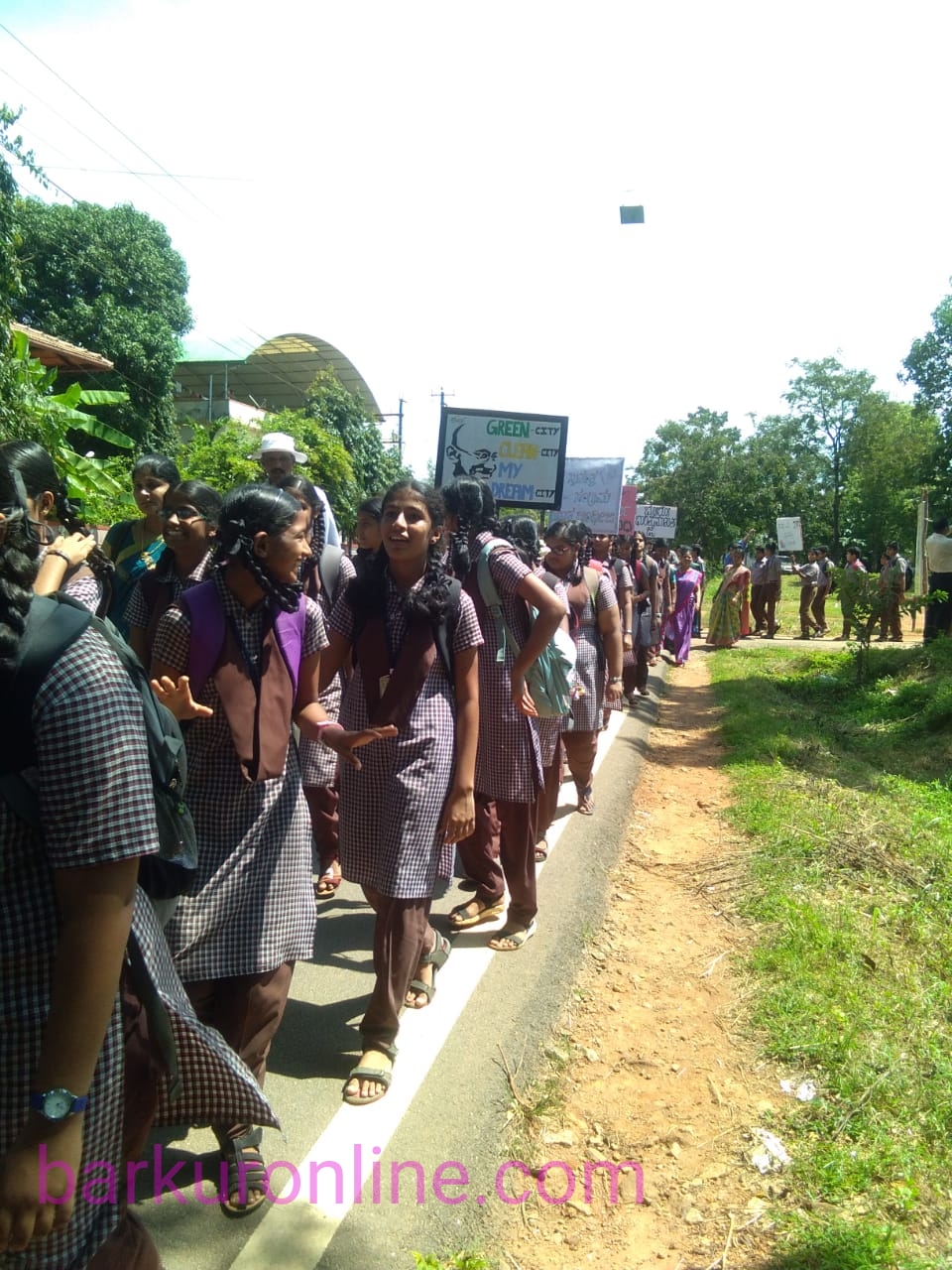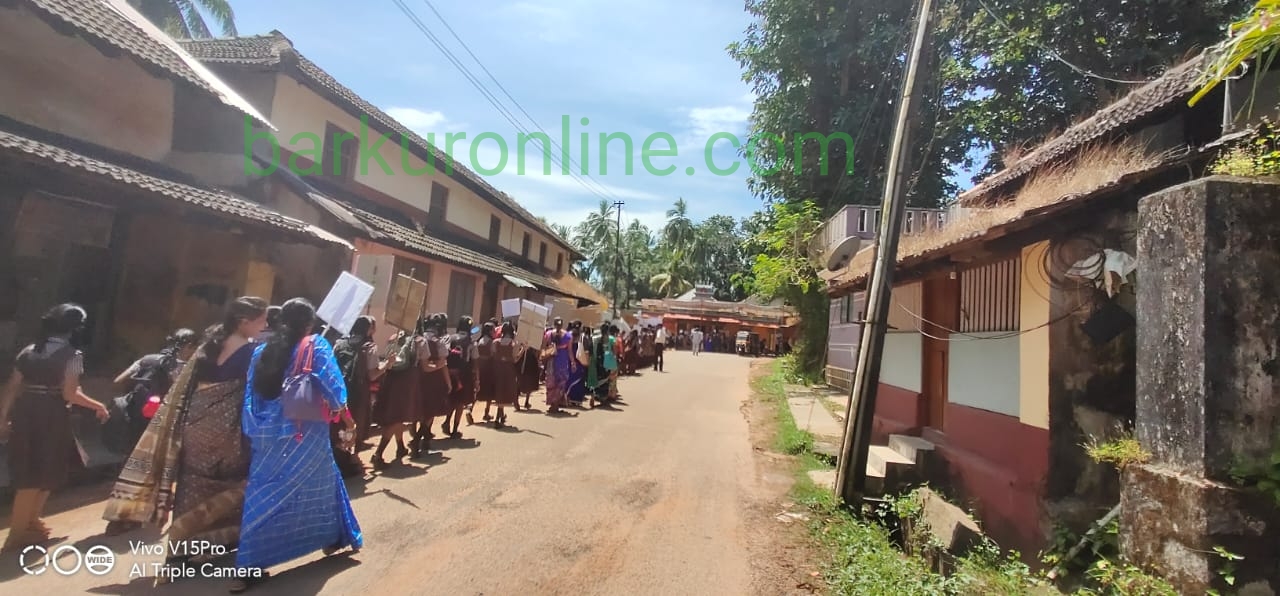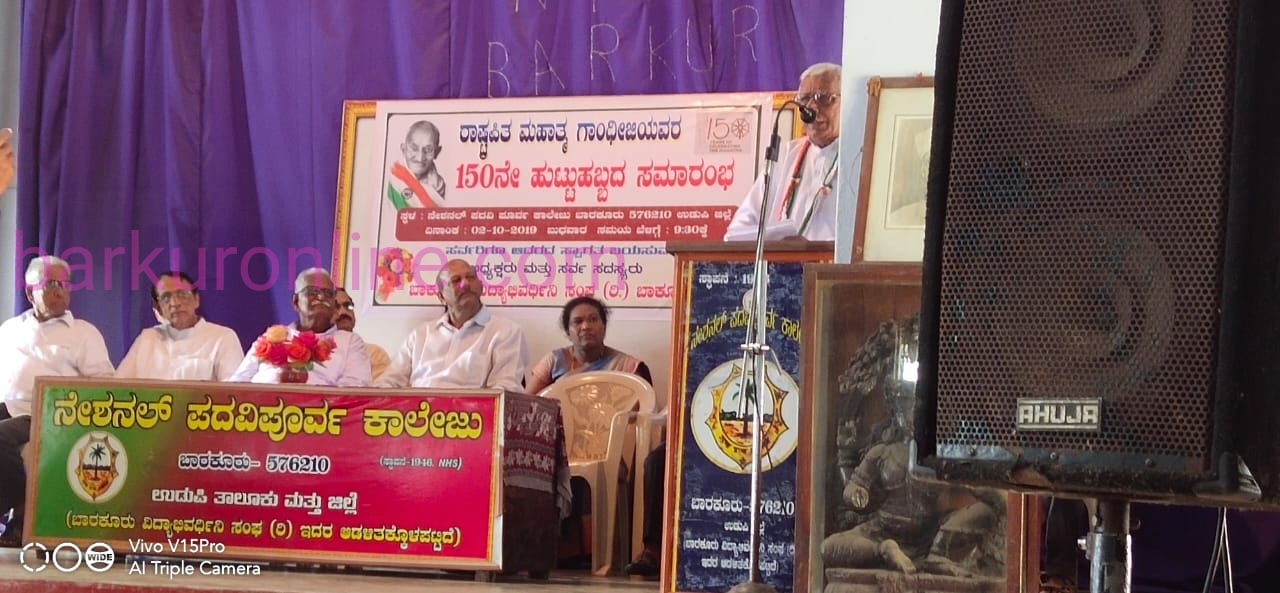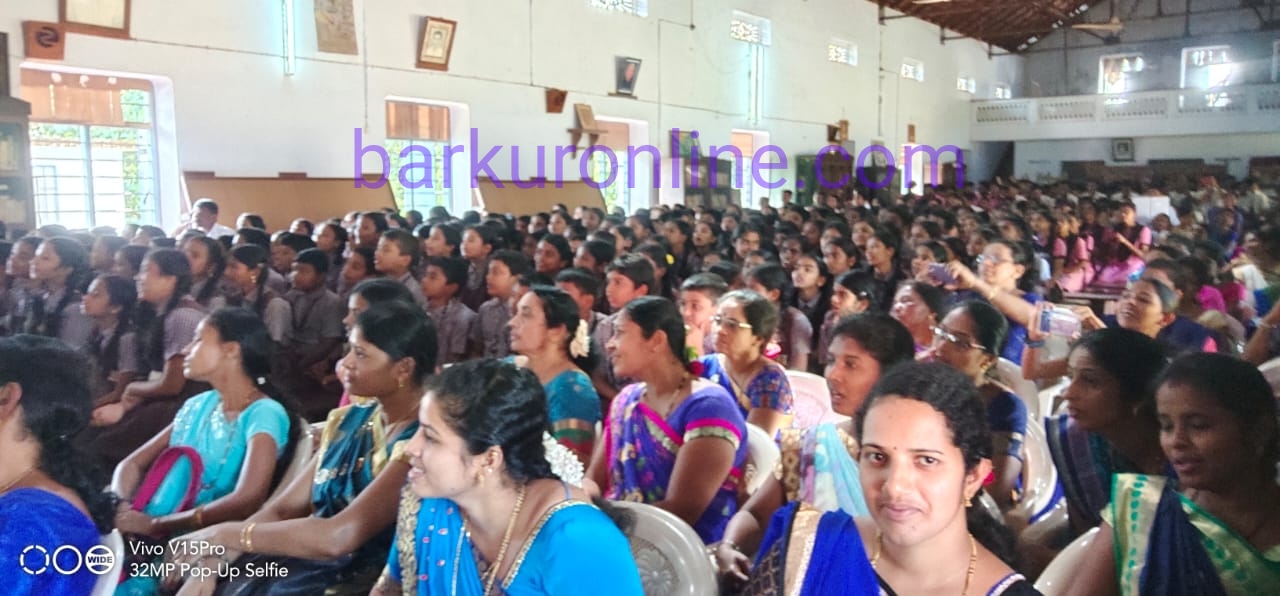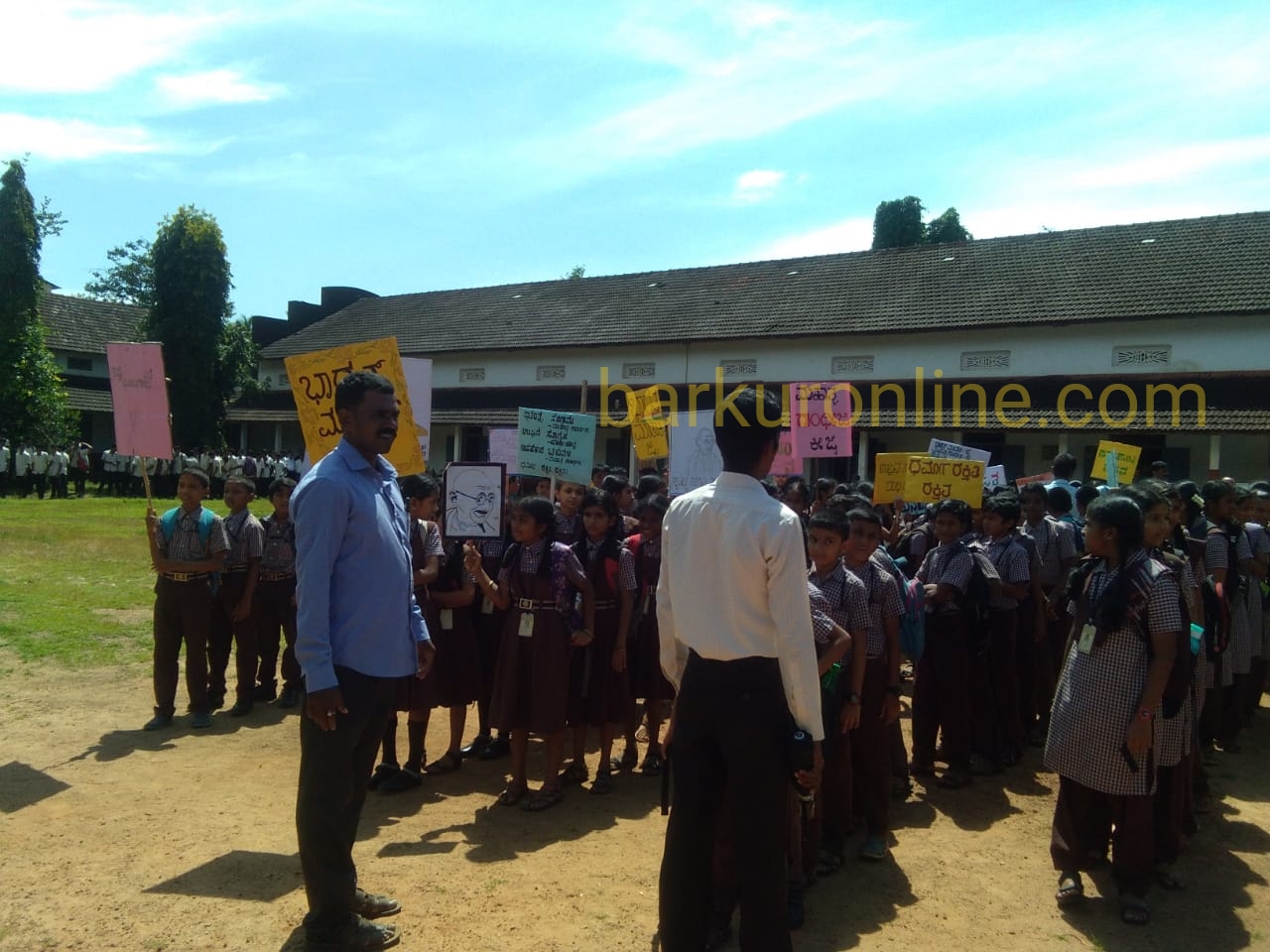 Mr.Vittal Shetty, Vice-Pesident of Barkur Educational Society, welcomed all the guests and  introduced  the  chief guest A.G Kodgi.
Introductory speech was given by Mr.Seetharam Shetty, the secretary of BES. He briefed about the history of Barkur Educational Society and elaborated on the future plans.
Program inaugurated by the Chief Guest by lighting the lamp.
He gave detailed information about Gandiji in his speech- the discrimination he faced in South Africa, struggle against British, SALT satyagraha, Dandi yatre, his simple life, non violence and truthfulness, fight for social equality, along with the examples.
Later Dr.B.M Somayaji talked about Ghandiji's childhood, his mischiefs during his school days. He continued in his speech stressed that, Gandhiji's non - violence, moral values and integrity should be the inspiration. Mahatma himself was inspired by Shravana Kumara and Sathya Harish Chandra, he added.
President Mr. B Shantharam Shetty said in his presidential remarks that,  even we can't become a Mahatma Gandhi, we can still inculcate his good thoughts and sincerity in our life.
Later everyone who gathered there took pledge to keep one's surroundings clean, which was led by Mr.Kotraswamy.
Vote of thanks proposed by Krishna Hebbar, treasurer of BES.
All members of BES including committee members, correspondents of five units, teaching and non teaching staff and students of all five units of Barkur Educational Society were present.
Later  a grand procession was held  from NJC to Batte Vinayaka Temple. A boy dressed up as the Mahathma was the center of attraction. 
All students shouted  slogans very enthusiastically of Mahatma Gandhi and pictures of Mahatma Gandhi held high heedless the hot sun over head. Cold drinks were provided by the authorities of the Batte Vinayaka Temple to all the participants.