The Expressions to host Sallgi, a play performed by Asthithva Mangaluru
"The Expressions" a cultural group of like minded people in and around Barkur is all set to present "Sallgi – Marna Sanghi" a thrilling play performed by "Asthithva Mangaluru".  Sallgi – Marna Sanghi has received tremendous response from the Konkani audience including positive reviews from the critics.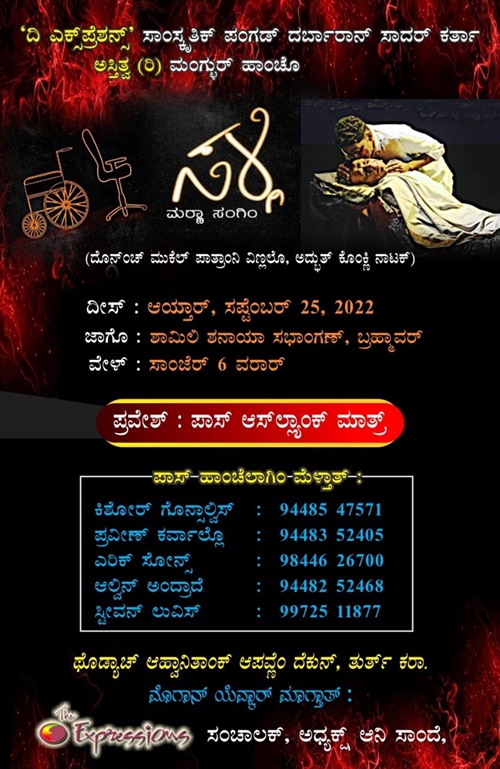 Asthitva troupe has performed the play already in various places of  Mangaluru and Udupi and has received tremendous response. Performed by just two artists Ninasam Christi and Clanwin Fernandes, these artists have put their heart and soul to the characters. Two hours of utmost thrilling and mesmerizing performance is a treat for the matured Konkani play lovers.
The show will be held on Sunday September 25,   at 6 Pm in Shamili Shanaya auditorium Brahmavar.  
Organizers have decided to have limited members for the performance. Passes will be issued to the audiences. Interested audiences can avail the passes from designated members of "Expressions" team from September 01.
For passes contact:
Kishore Gonsalves – 9448547571
Praveen carvalho – 9448352405
Eric Soans – 9844626700
Alwyn Andrade – 9448252468
Steevan Lewis - 9972511877