Maryknoll High School' reopens for the new Academic Year with a grand Get-together
The campus of Maryknoll High School, Barkur had a lovely and graceful look today, Monday, 16th May 2022, with the presence of its students to herald the beginning of yet another academic year at 10.30 am today.
The event also provided a platform to distribute books and stationeries to deserving students, generously sponsored by Mother Mary Trust. In the absence of its President, Karamchand Sequeira, Secretary, Gerald Gonsalves was present as Chief Guest, opined, this beautiful and serene surrounding of Maryknoll, always remained conducive for studies and excel in their achievement, with the best teachers and infrastructure facilities. The programme was presided over by the joint Secretary of the Management, St Anis, who extended a warm welcome to the students and focussed on learning with devotion, dedication and interest in the coming days. Another Guest of honour Joachim Mendonca too spoke on this occasion to express his satisfaction and happy to see the progress of this institution also organised sweets for all students.
Headmistress of the High School Sr Jasmitha briefly explained the general rules and regulations to be followed by the students and took the opportunity to thank the old students and sponsors of various developmental activities in the School Campus, over the years…..!
Kannada teacher Manohar led the prayer service, while Hindi teacher Swarnalatha, aptly compeered the events. To begin the programme, Science teacher Sulochana welcomed the guests and gathering and to conclude the programme Maths teacher Ramananda expressed gratitude and proposed a vote of thanks.
Students of X standard sang the prayer hymn, and Physical education teacher Harry Gonsalves read out the names of beneficiaries of the free uniforms, books and stationeries. As usual senior non-teaching staff member Dolphy DSouza extended all help and cooperation and clicked/preserved these beautiful moments in his camera. Many parents too happily attended the programme with their children.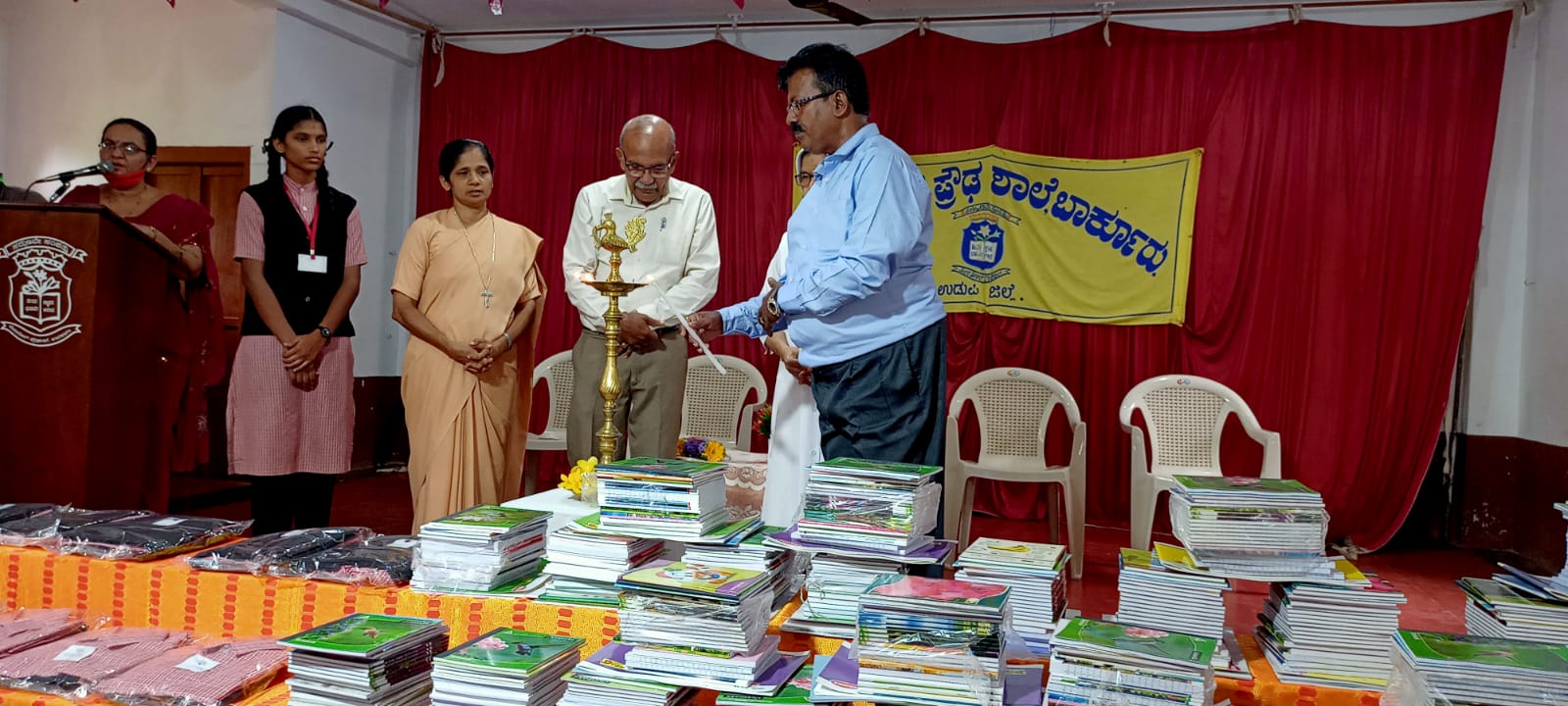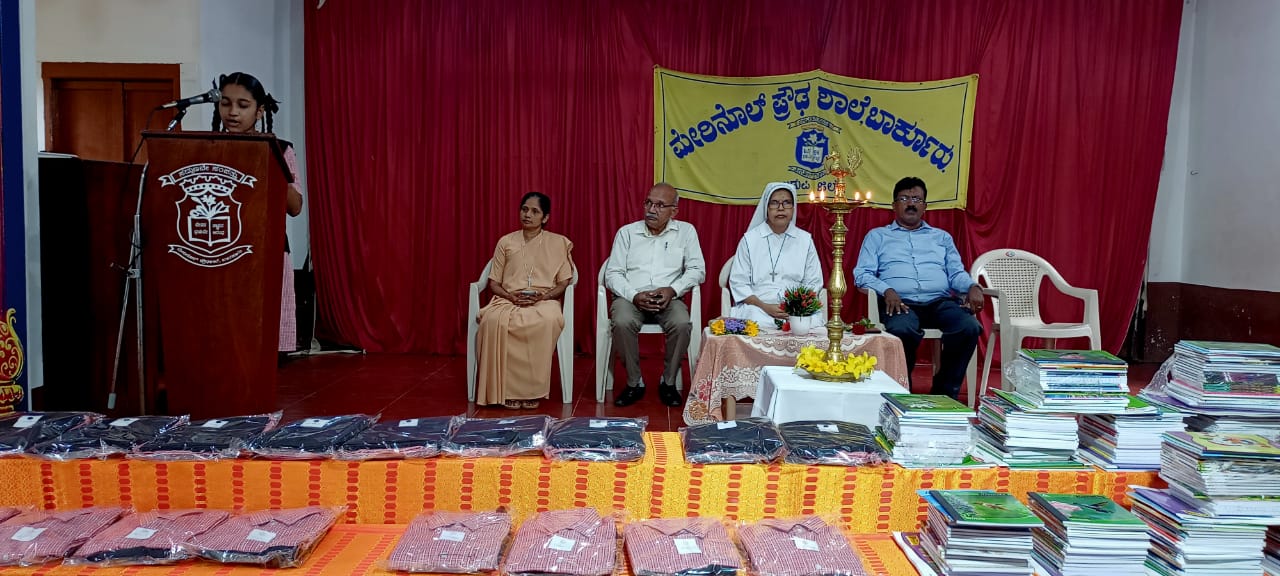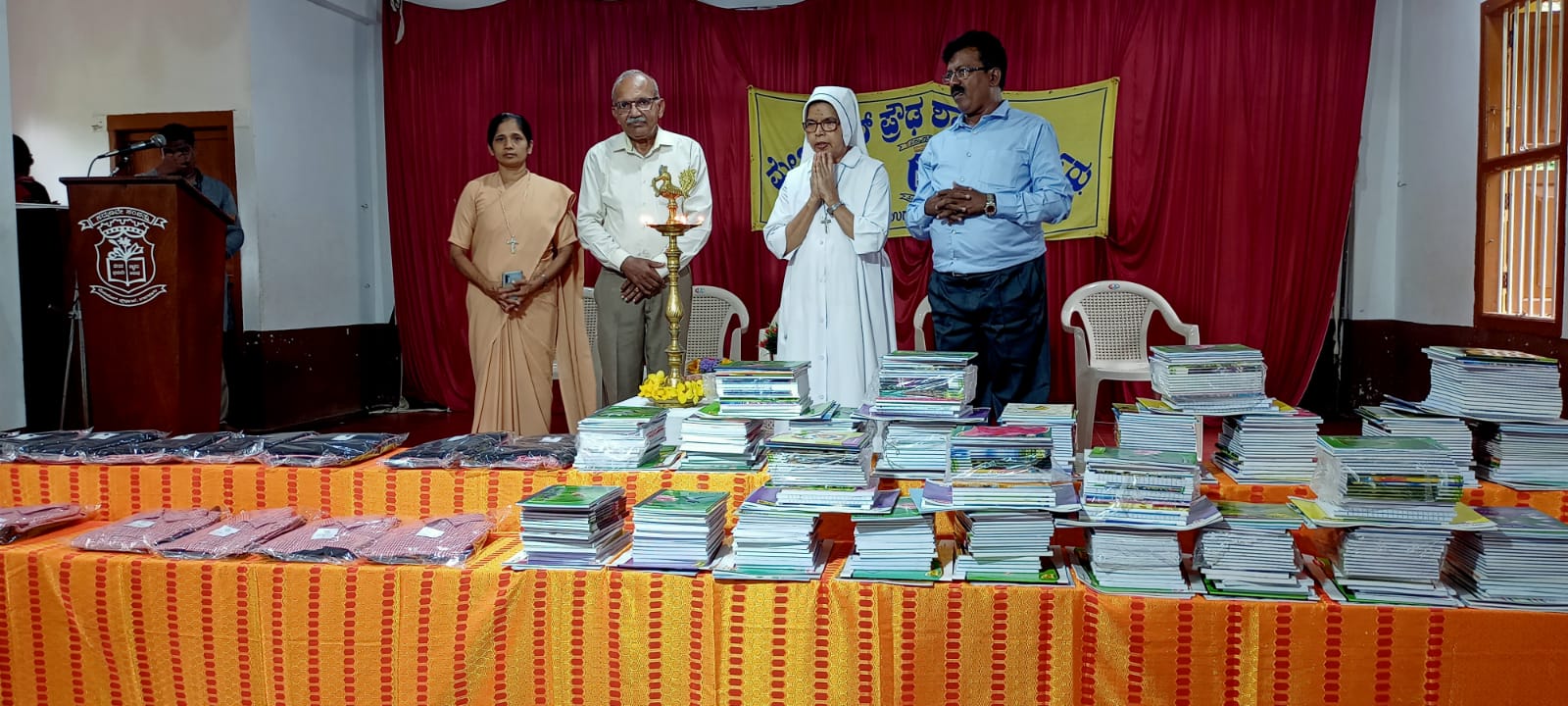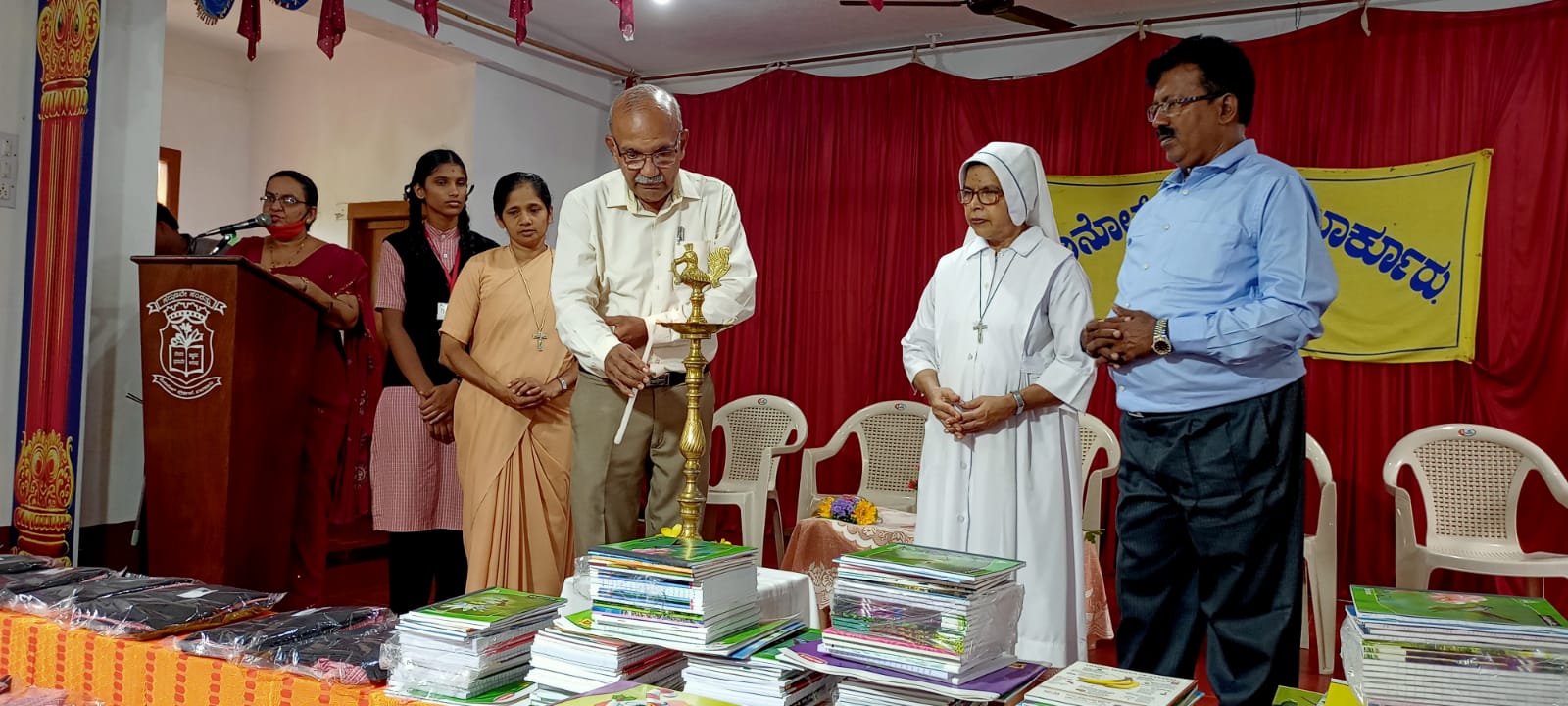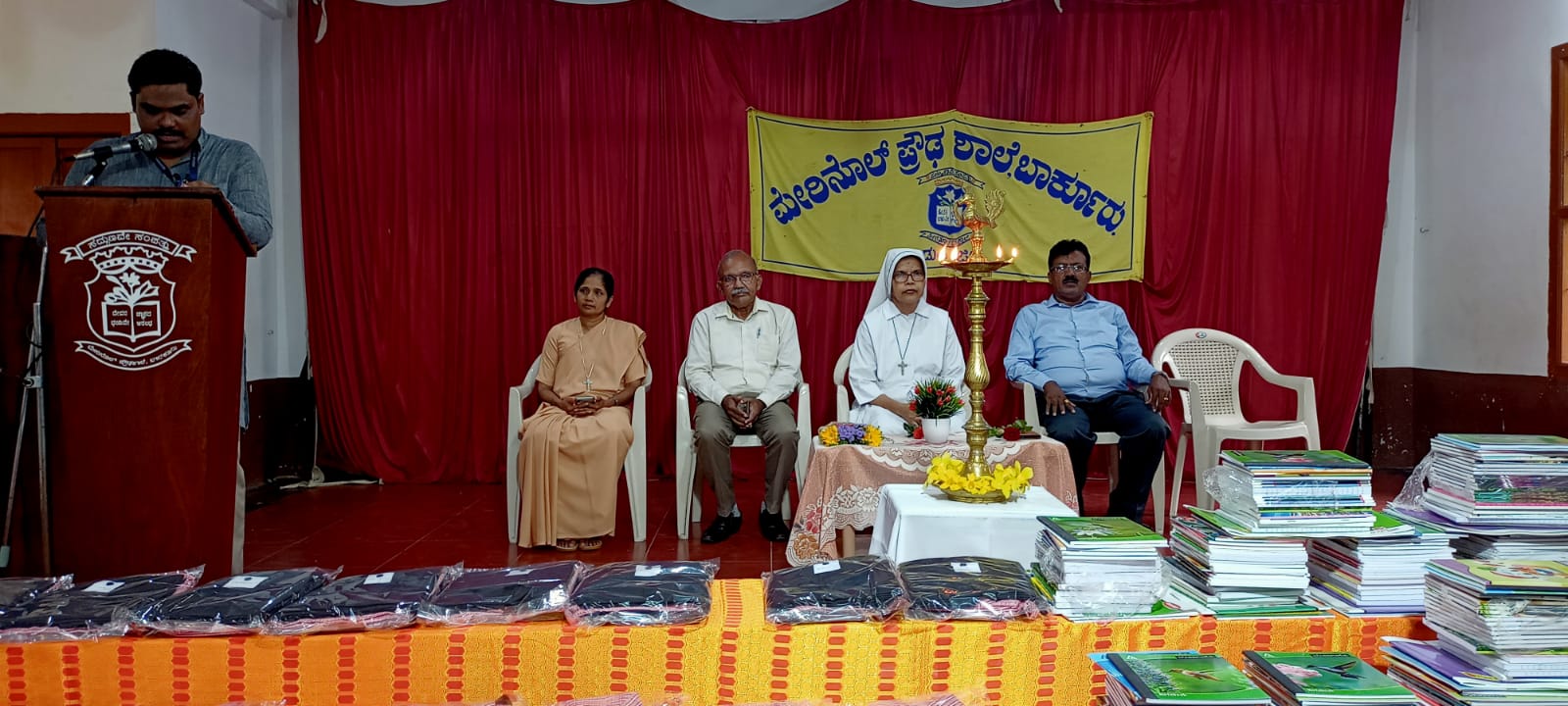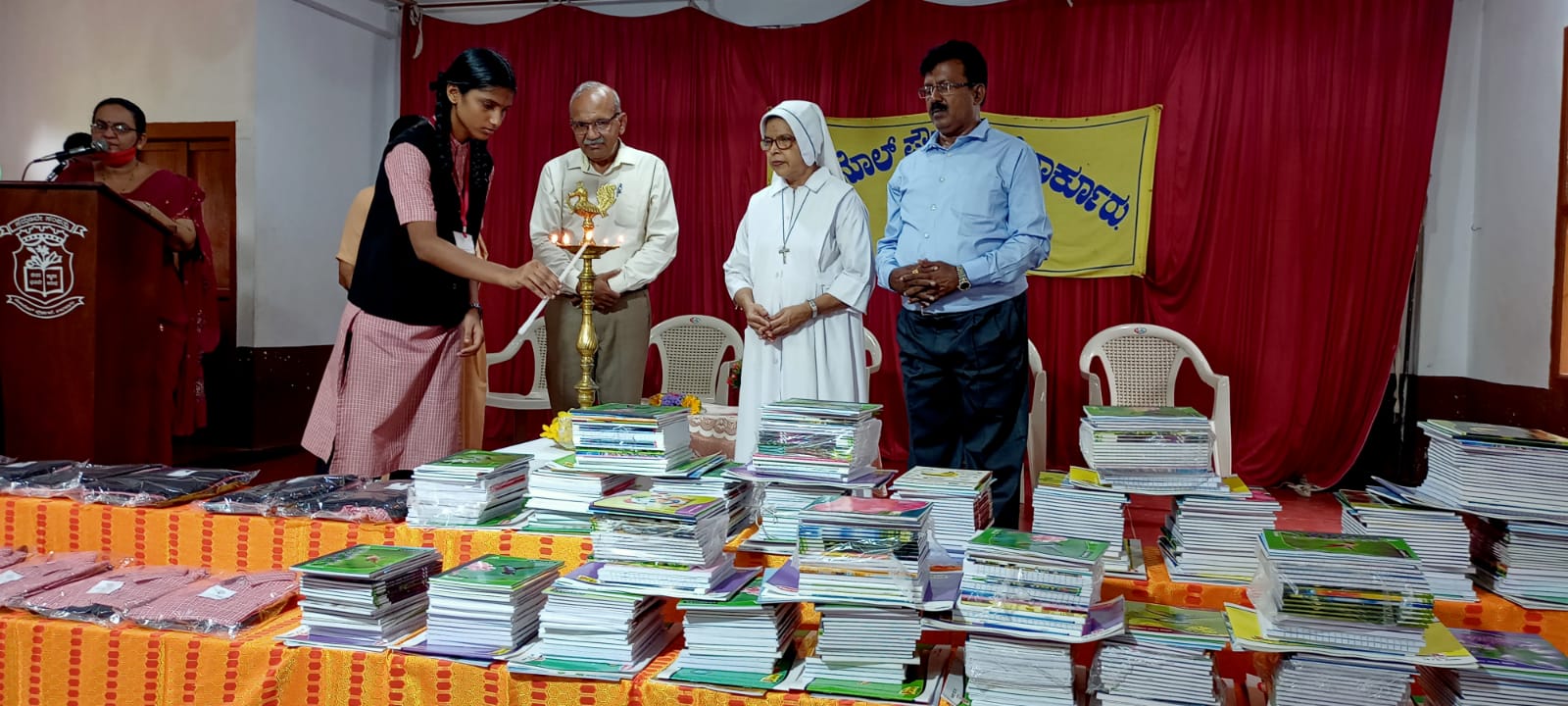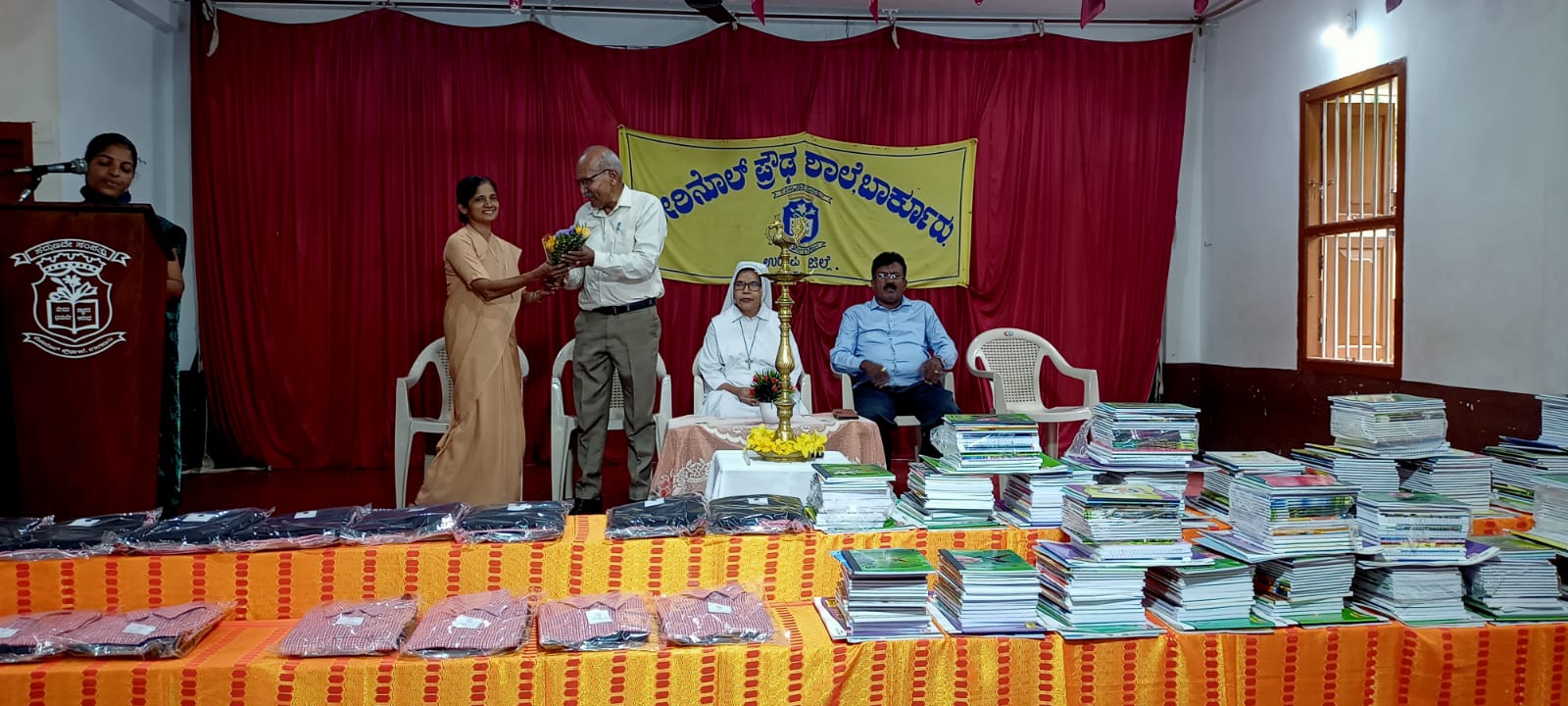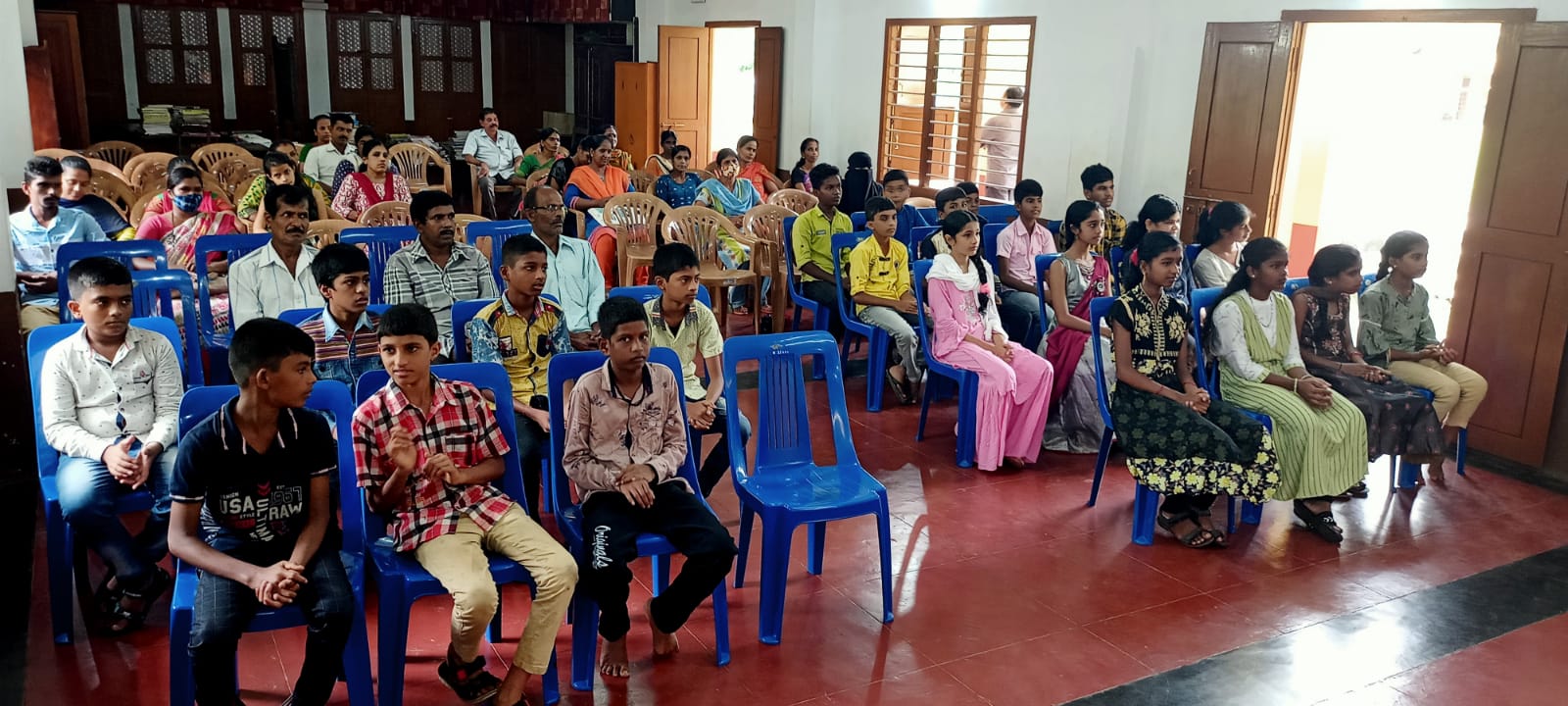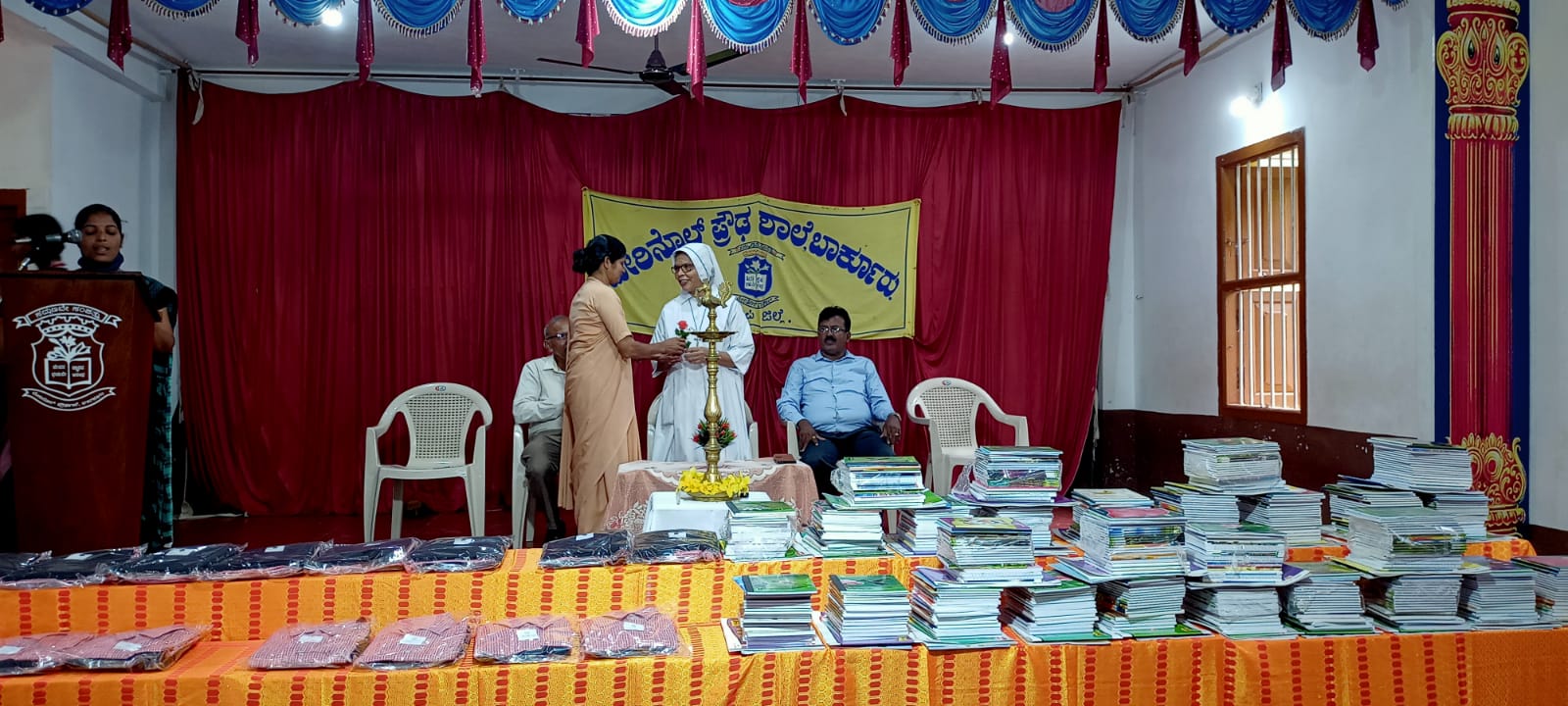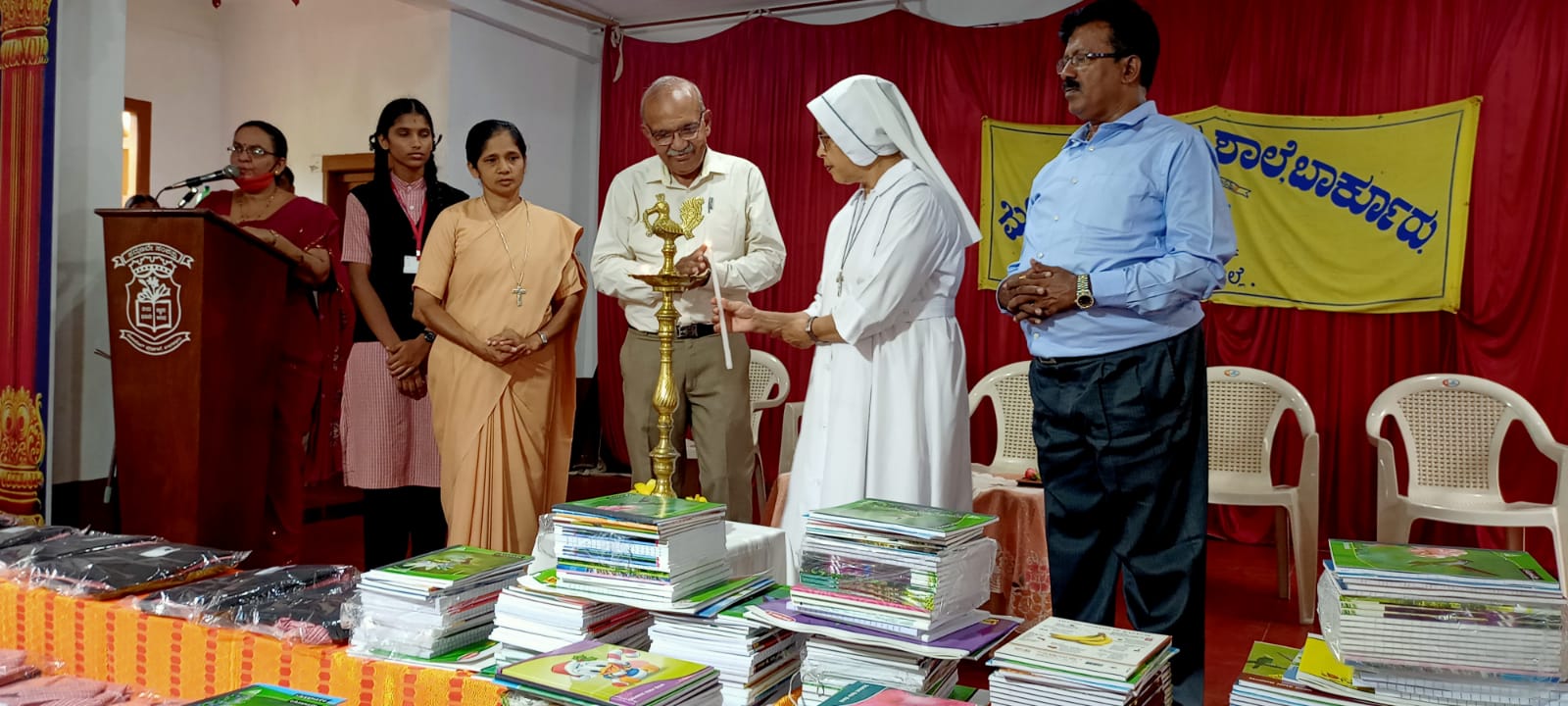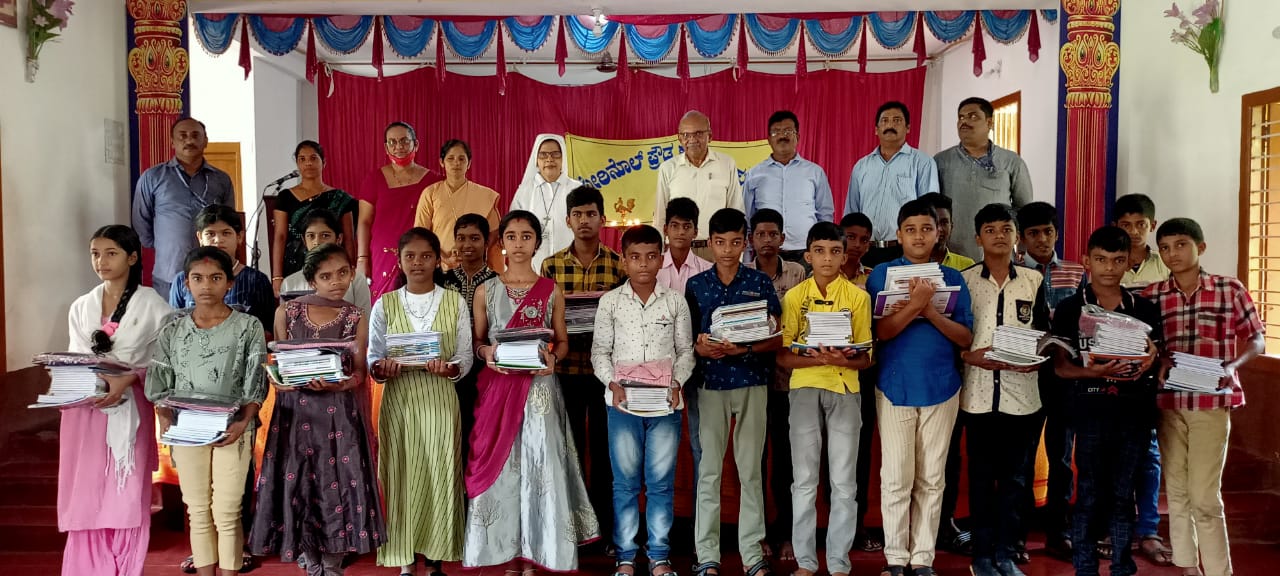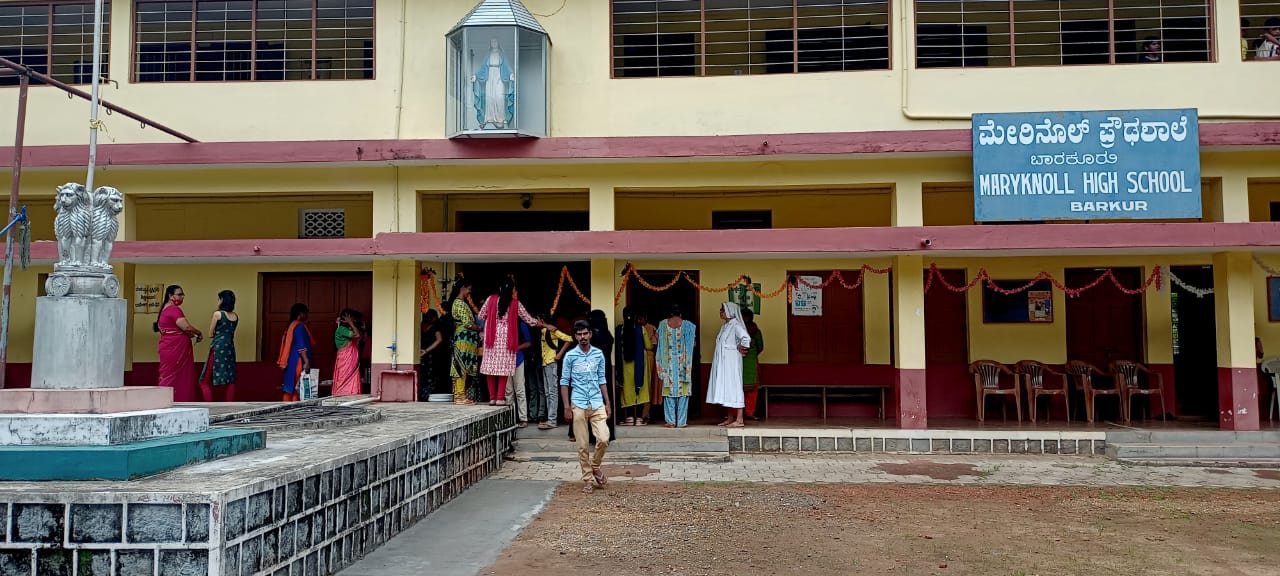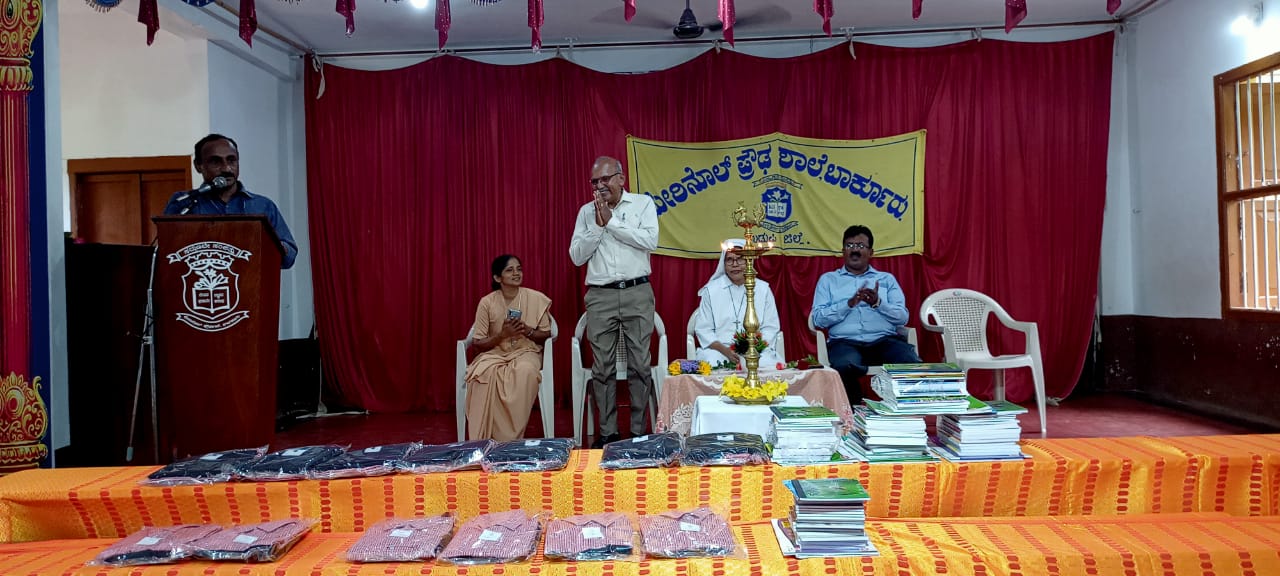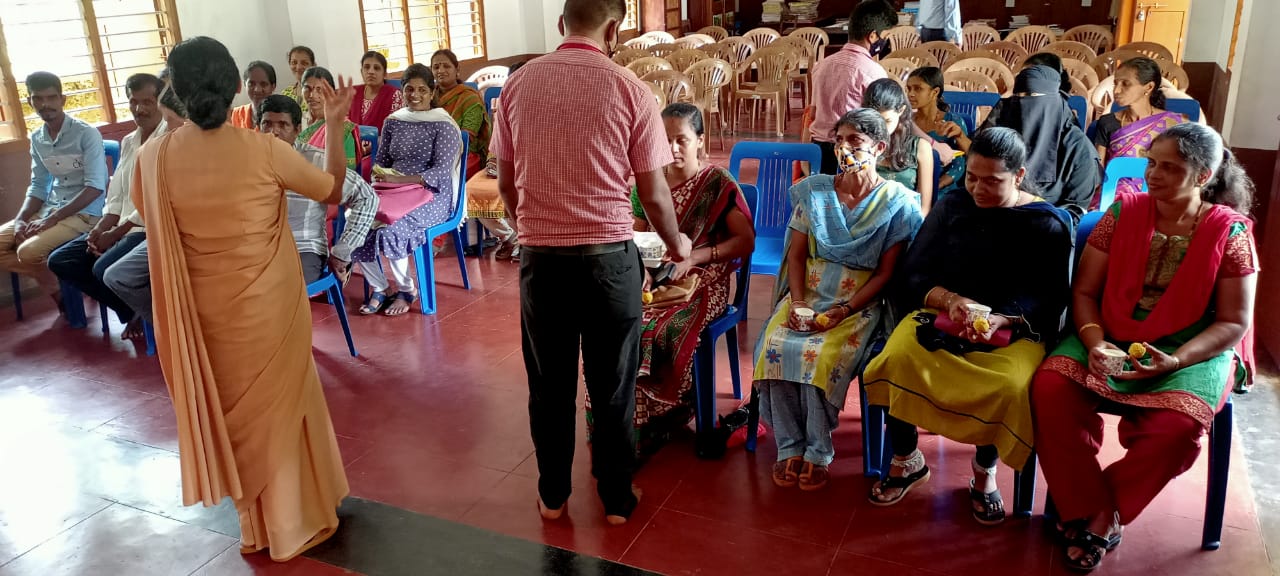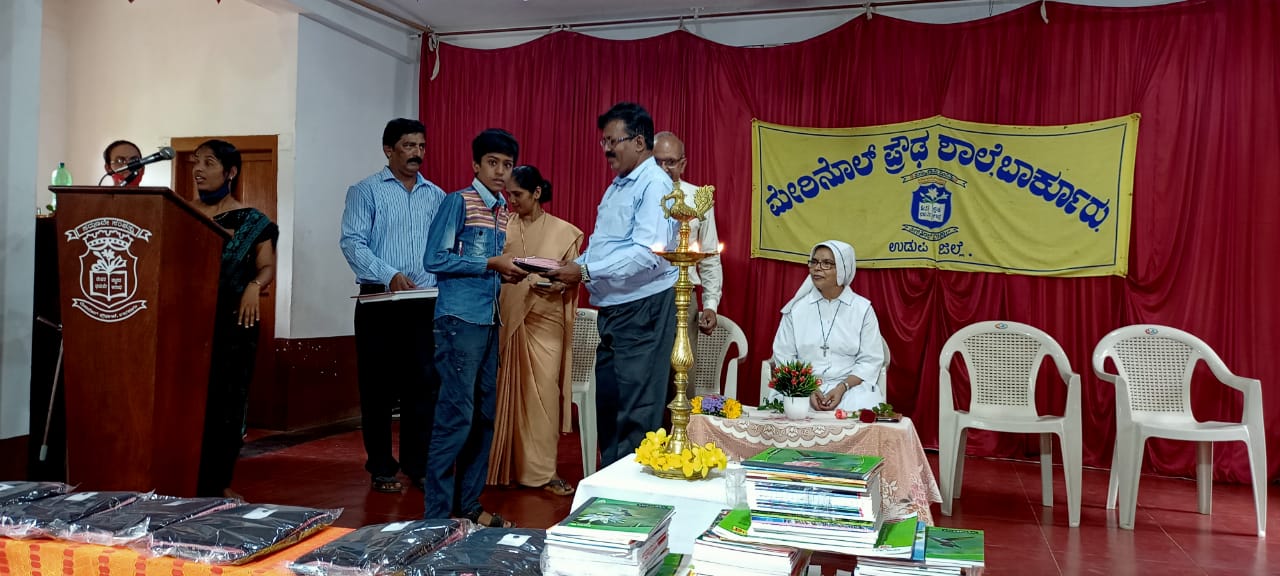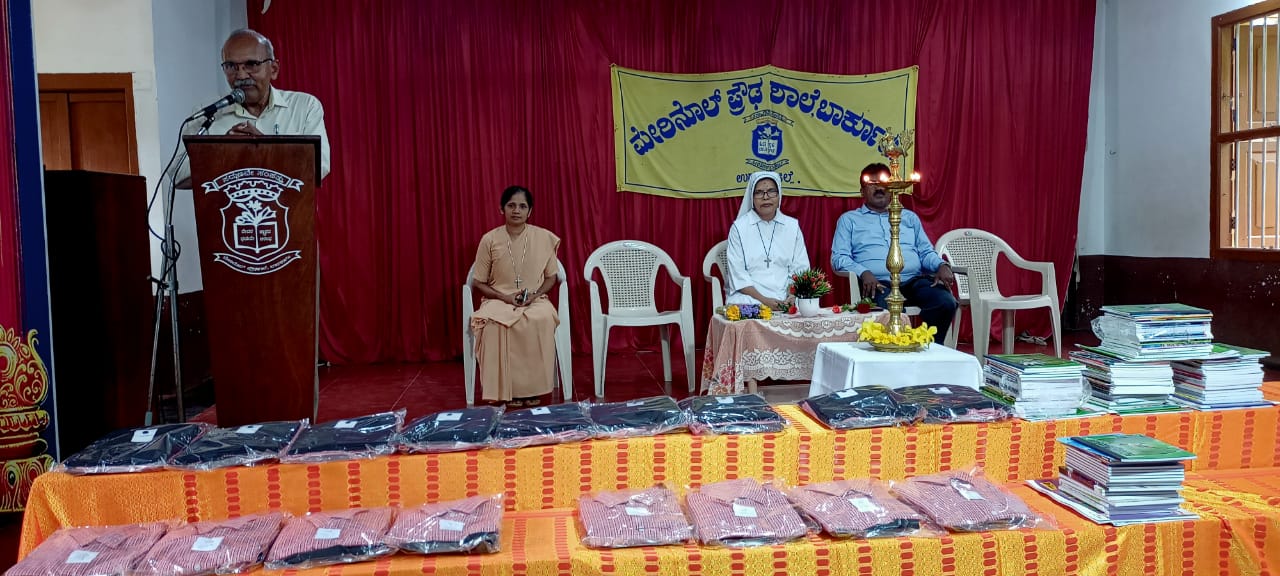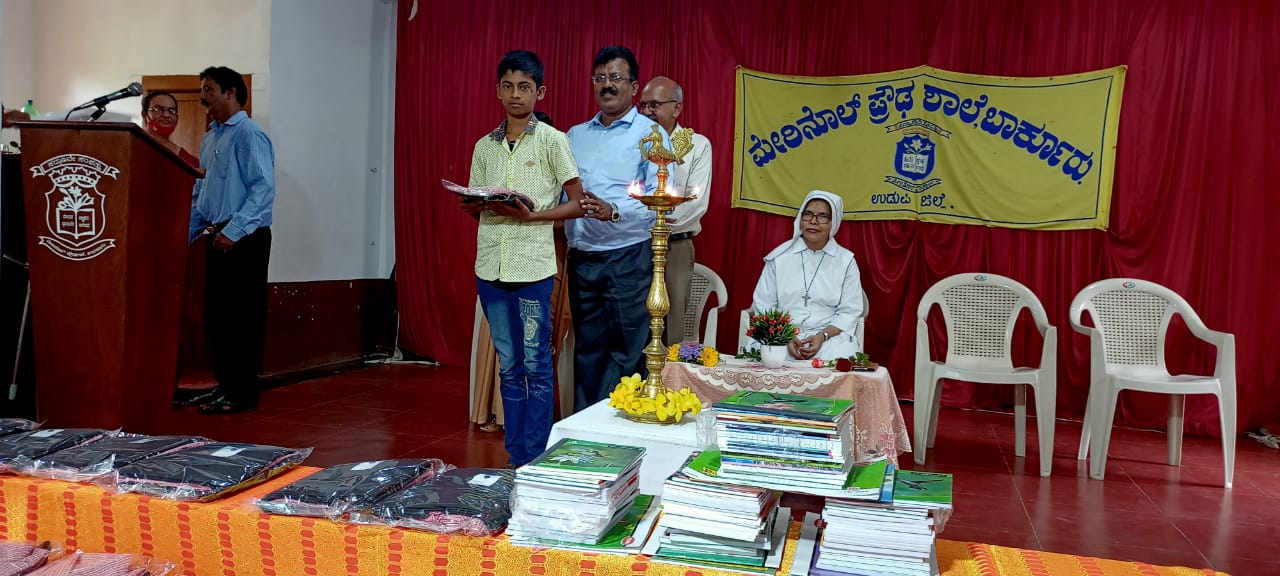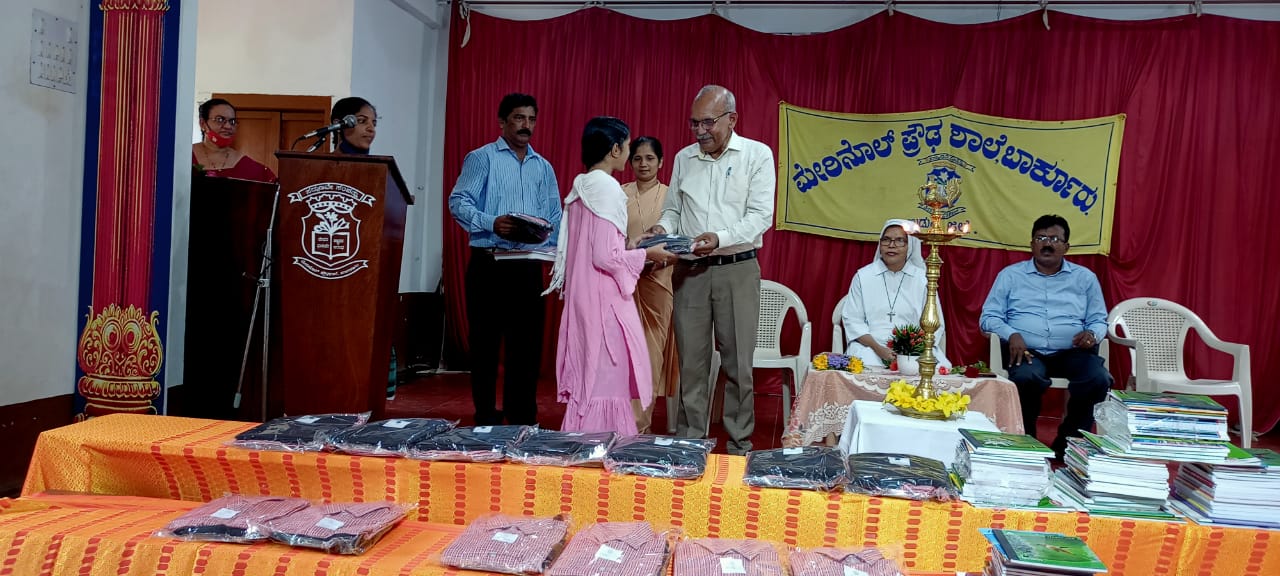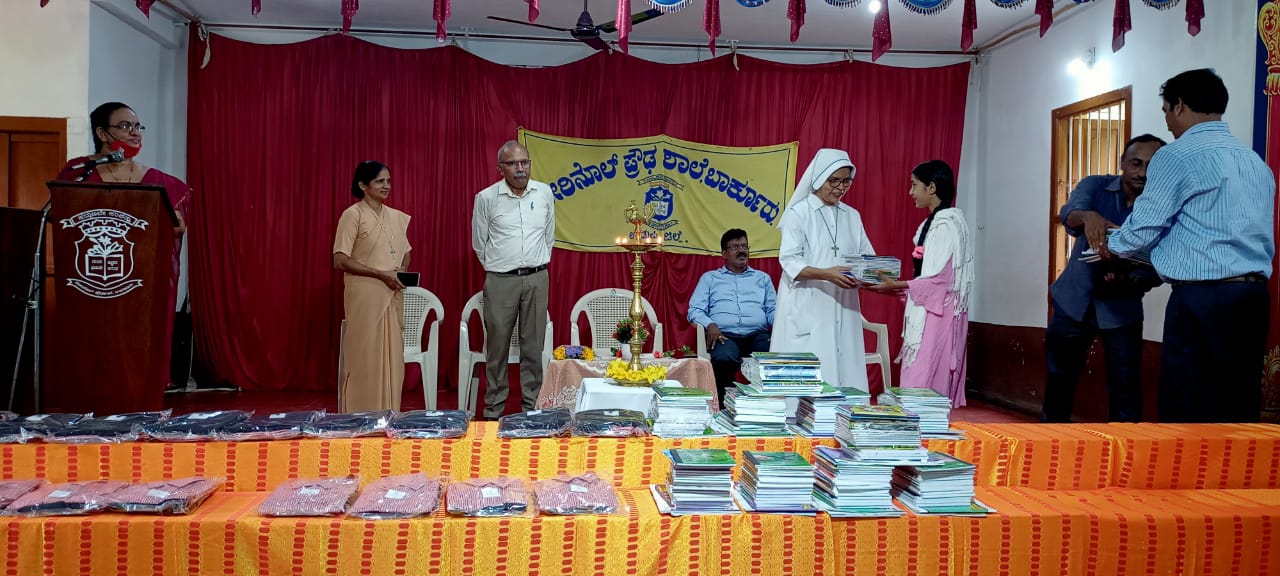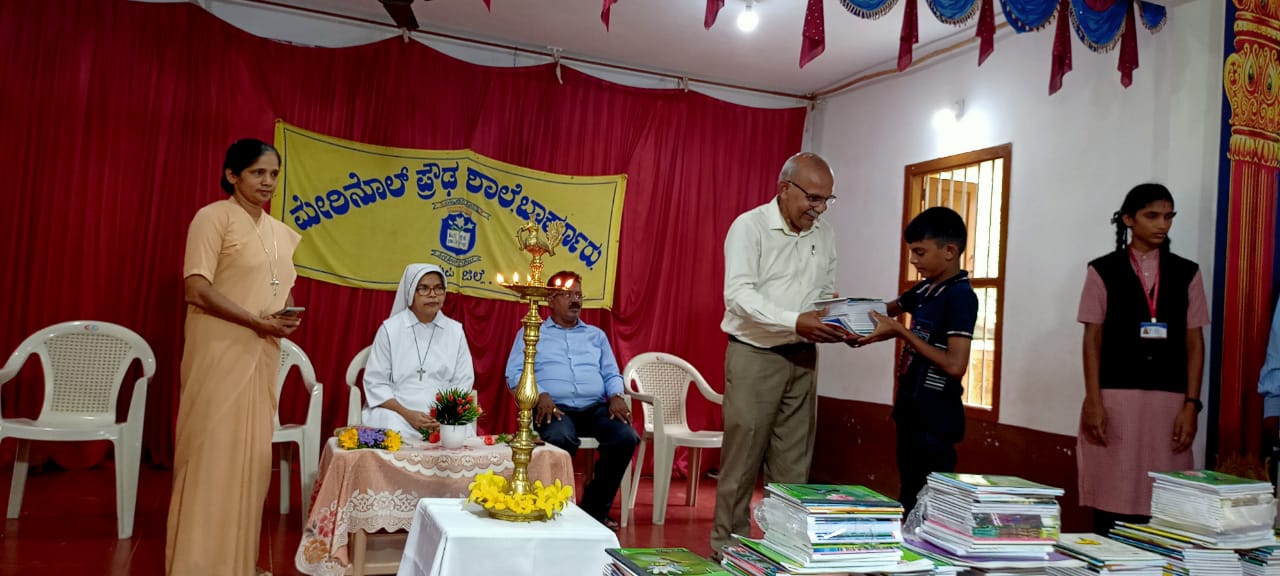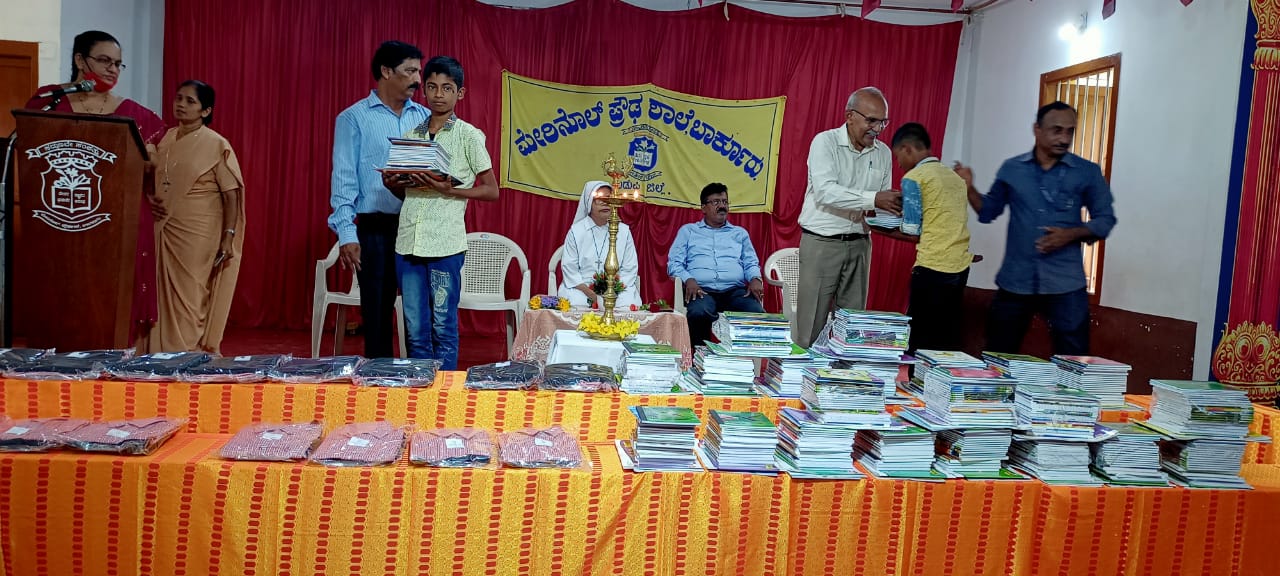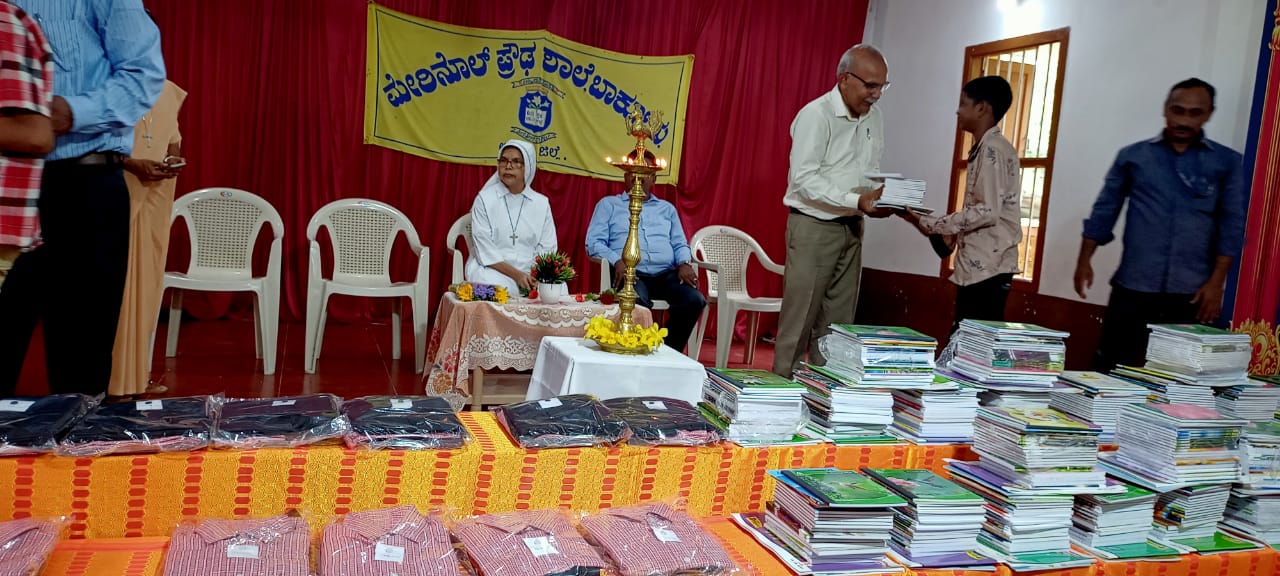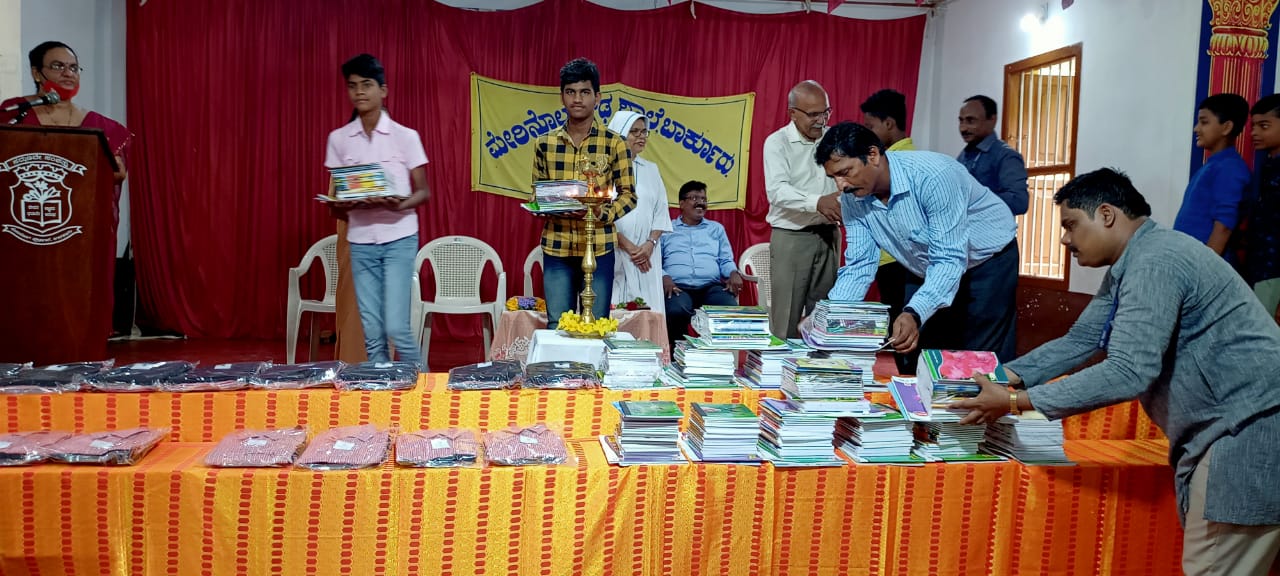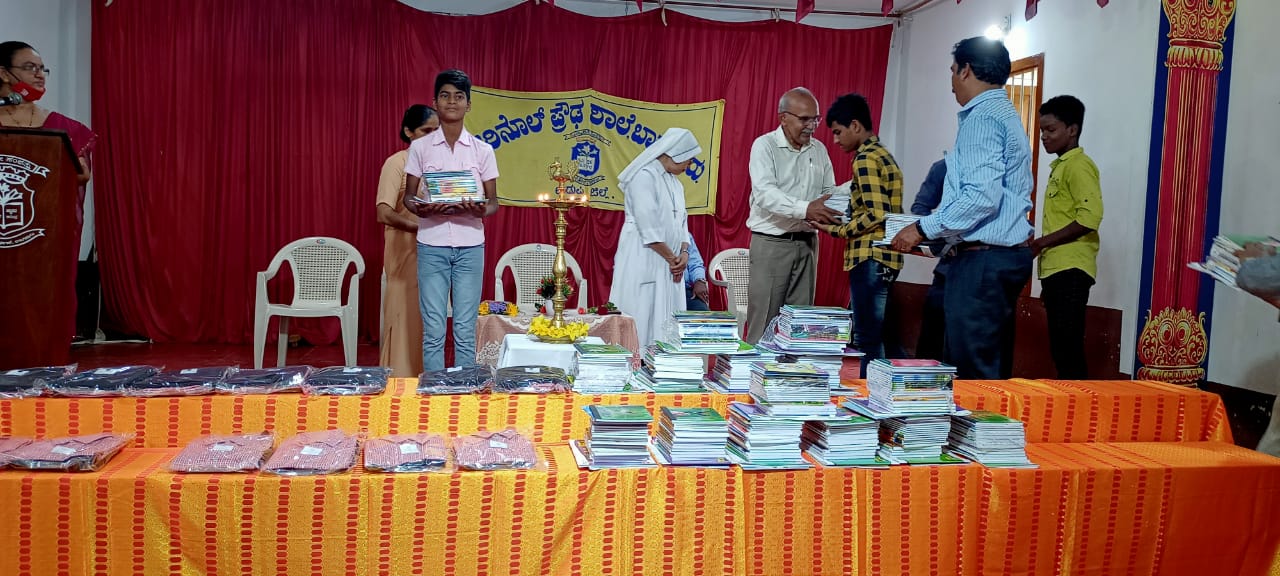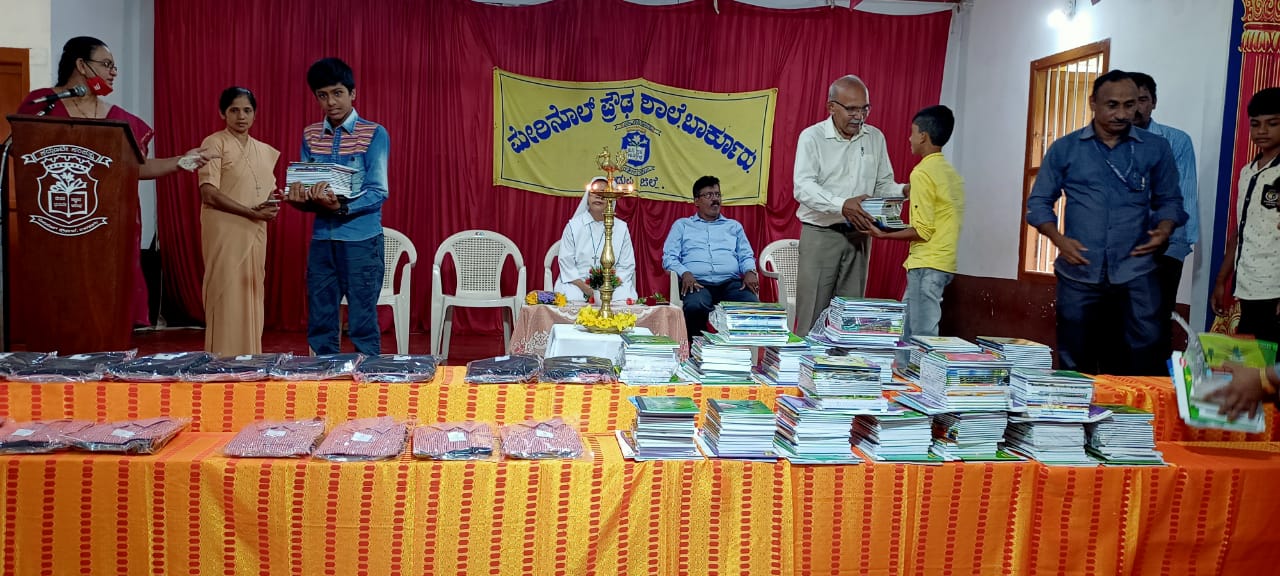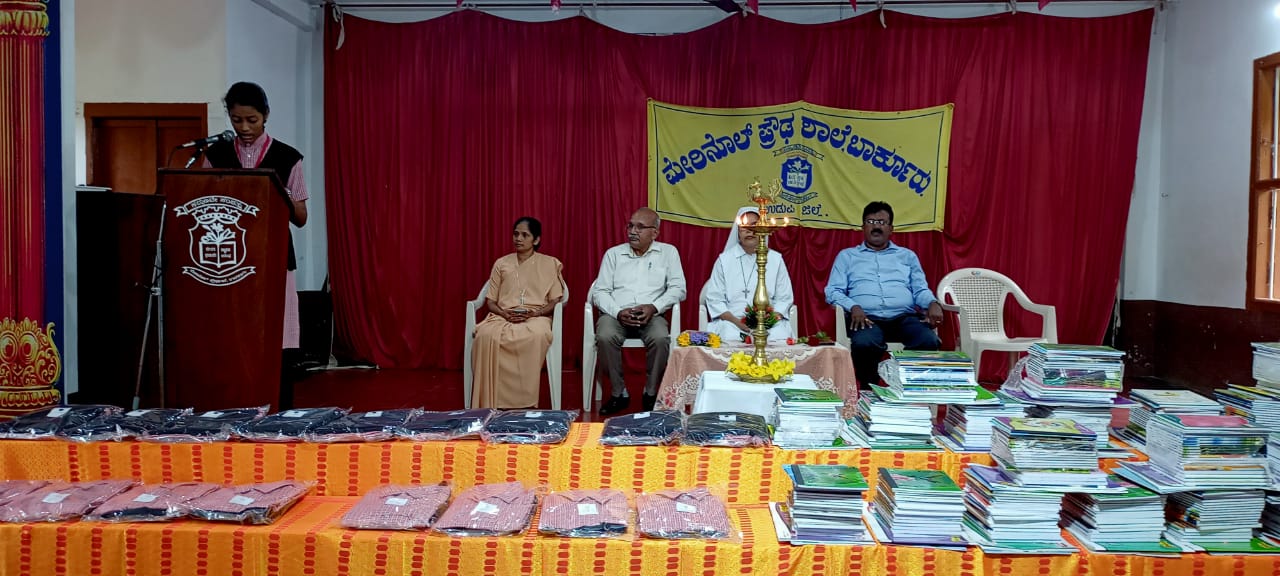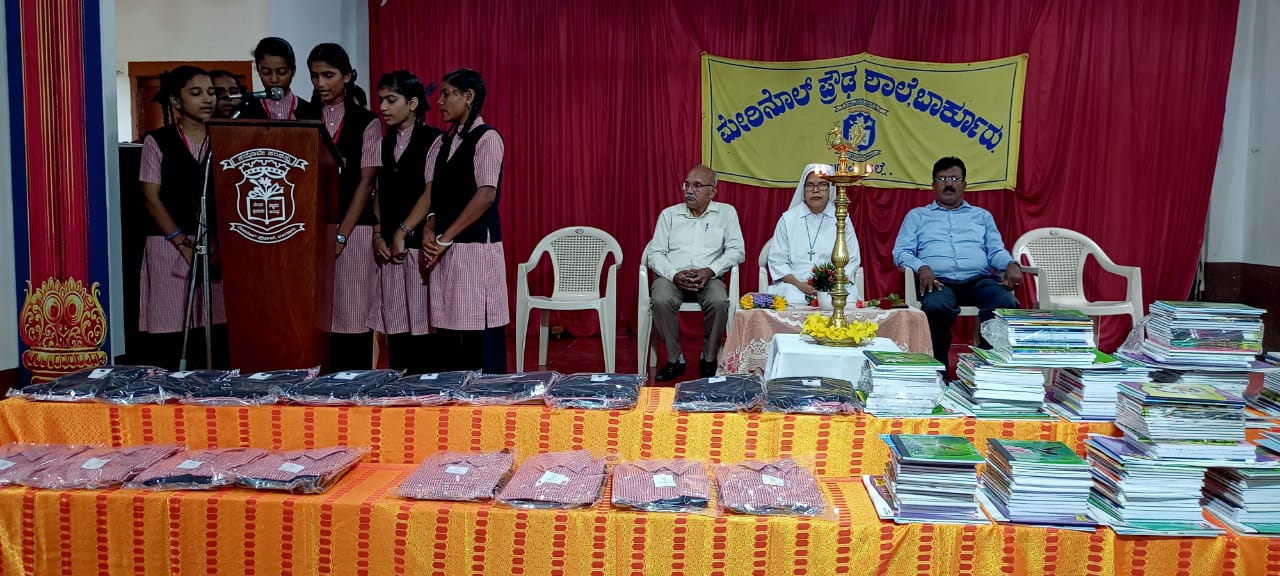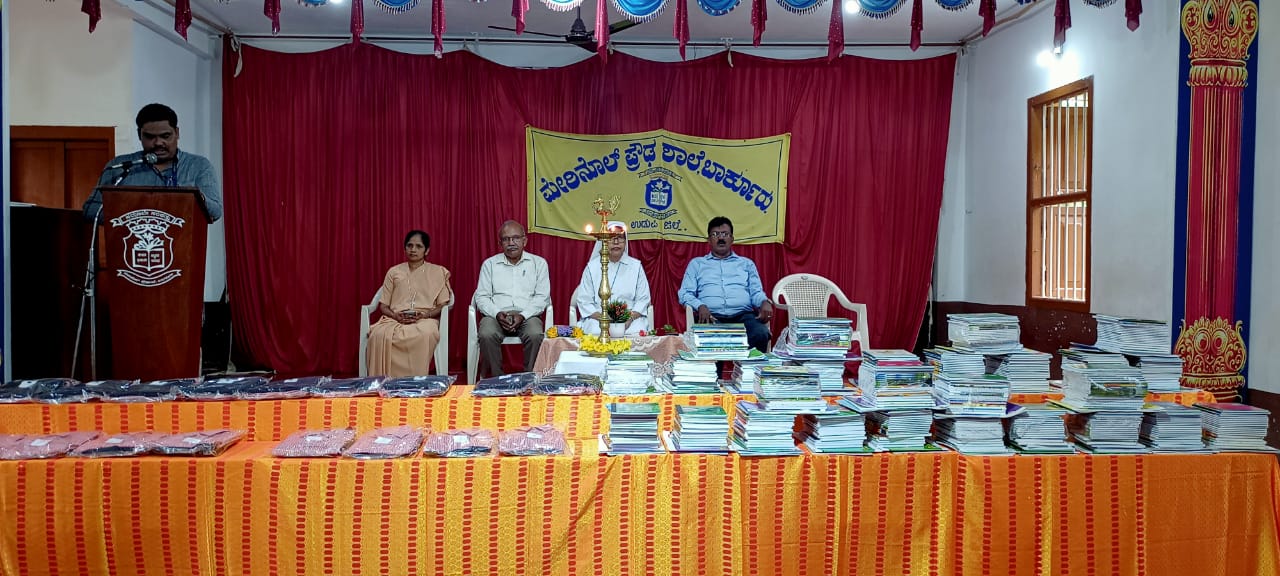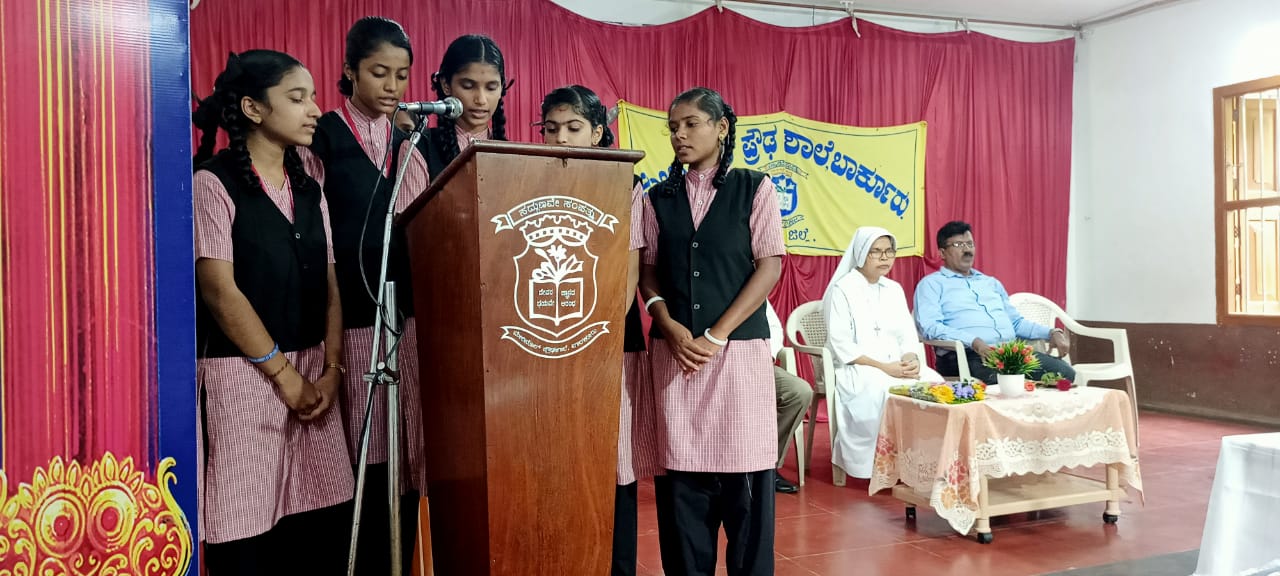 News n pics Dolphy DSouza