Shri Kasanadi City Tower is set for inauguration
The new Shri Kasanadi City Tower at main road, near Kalchapra Barkur is all set for a grand inaugural function on 20/05/2022.
Haladi Shrinivasa Shetty, MLA Kundapura Constituency will attend the inaugural ceremony of the tower at 1130 am in the presence of B. Shantharam Shetty, President Barkur Panchayath, N. Basava Shetty, Mokthesar, Kasanadi Chikku Temple, Nagarmutt Barkur, Raghava Shetty Champadi, President, Renovation Committee, Hosala Garadi Barkur, B. Bhujanga Shetty Barkur, Entrepreneur Hubballi, B. Ganeah, CEO, Barkur Agricultural Services Co Operative Society.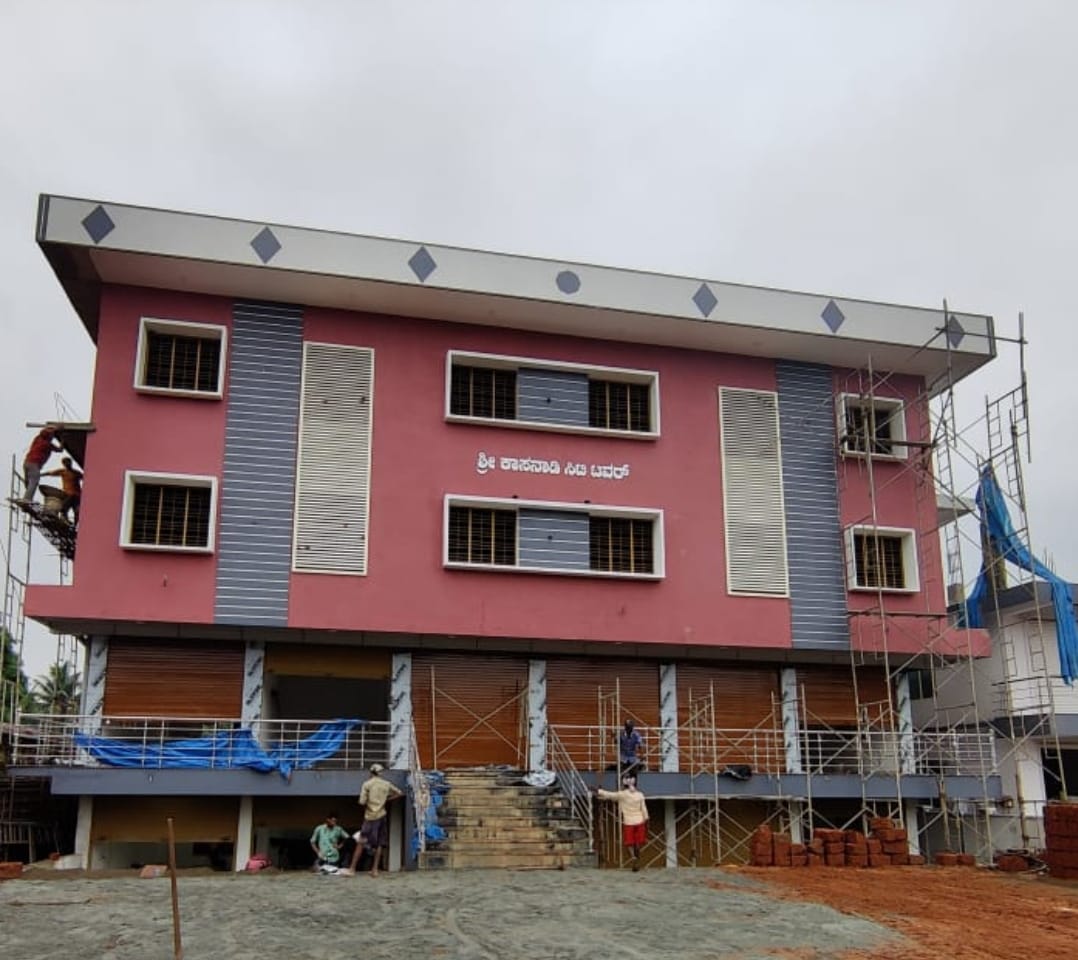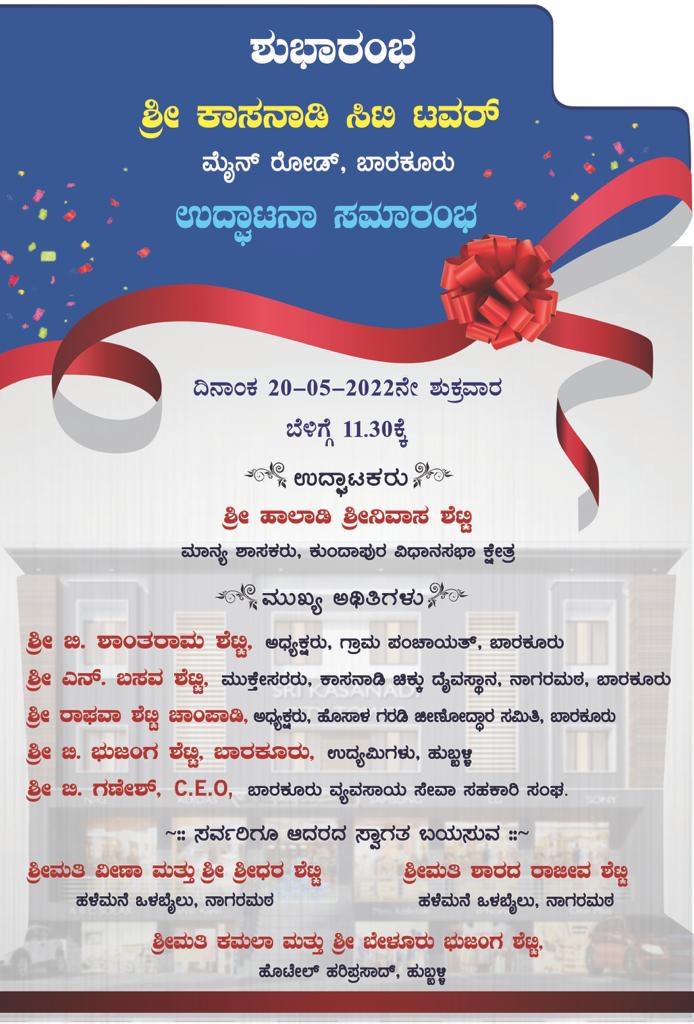 Shri Kasanadi City Tower is developed by Veena and Shridhar Shetty consists of 11 shops of different sizes in two floors ready for rent and will have   residential or commercial development in the future with amenities like separate washroom facilities for ladies and gents.
Being located at the fast developing main road of Barkur the tower has ample space for parking.
Veena and Shridhar Shetty extend their warm invitation to all visitors of barkuronline.com