Deepothsava at Moodukeri, Barkur
The President, Secretary and all Office bearers along with members of Shri Venugopalakrishna Temple, Moodukeri, Barkur, are inviting you all for the Deepothsava to be held at the Temple Complex on 20th November. Shri Vedamoorthi Shrikanth Samaga will lead the religious rituals from 9 am and will continue for the whole day.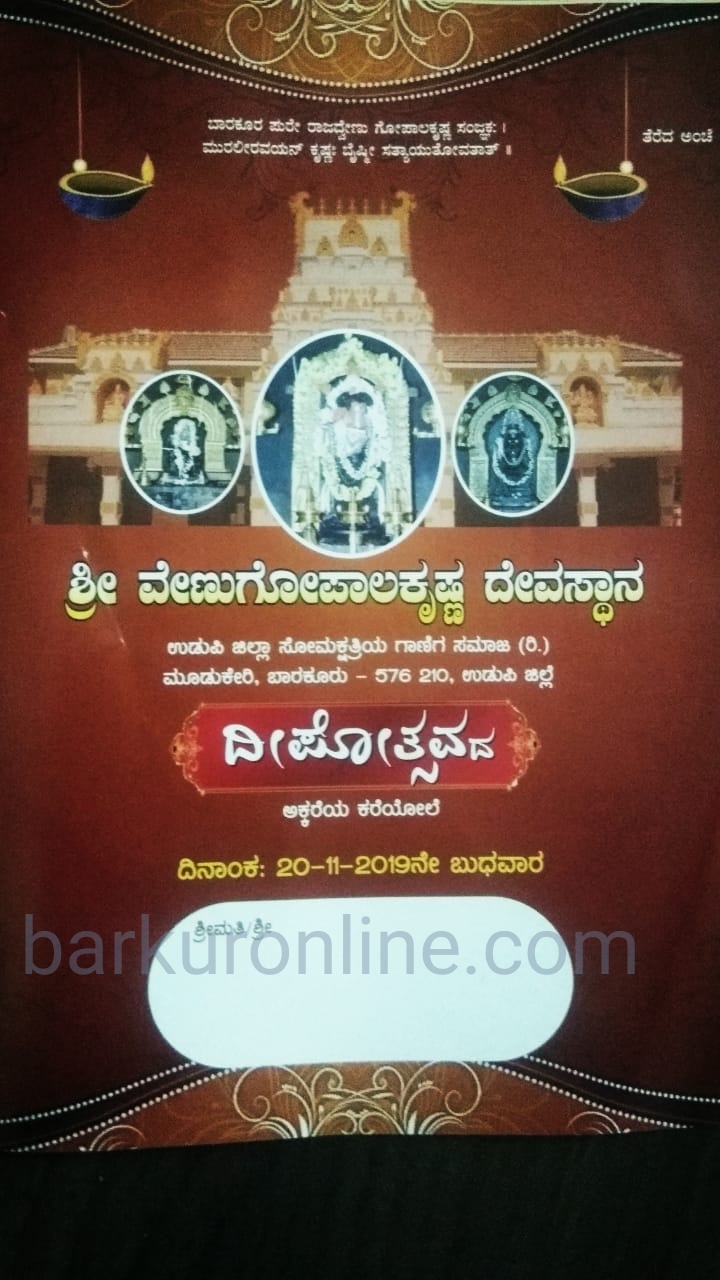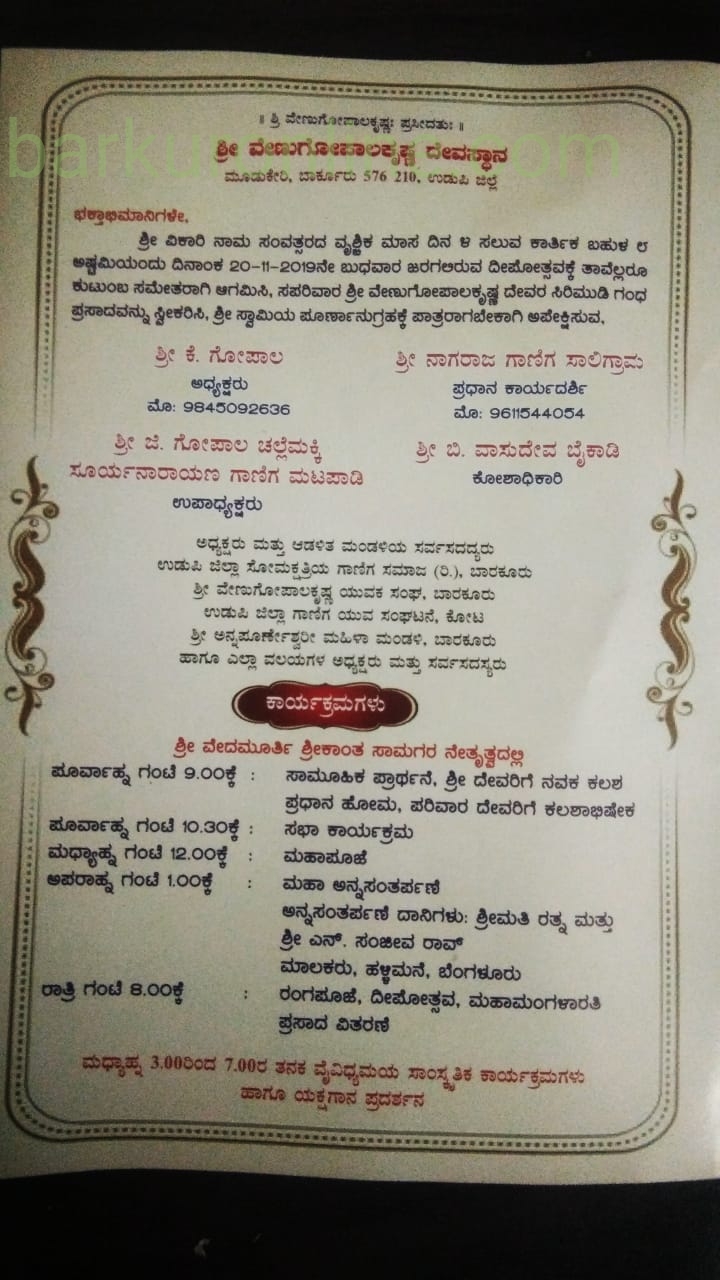 The Maha Anna Santharpane at noon is sponsored by Smt. Rathna and Shri N. Sanjiva Rao of Hallimane, Bangalore.
There will be a short Yakashgana Show Amba Shapatha, presented by Sumanasa Vyavasayi Kalaranga, Kota from 3 pm onwards followed by Variety cultural activities by Annaporneshwari Mahila Mandali.