Karavali Institute of Fire and Safety Engineering, A Barkurian Venture
The grand inauguration of Karavali Institute of Fire and Safety Engineering, a mega venture by Alwyn D'Lima Barkur  was held at first floor of Raj Towers, Udupi on Sunday, November 24 with the blessings of Fr Valerian Mendonca.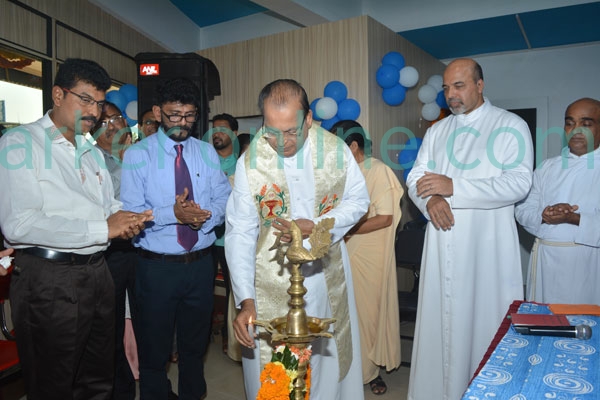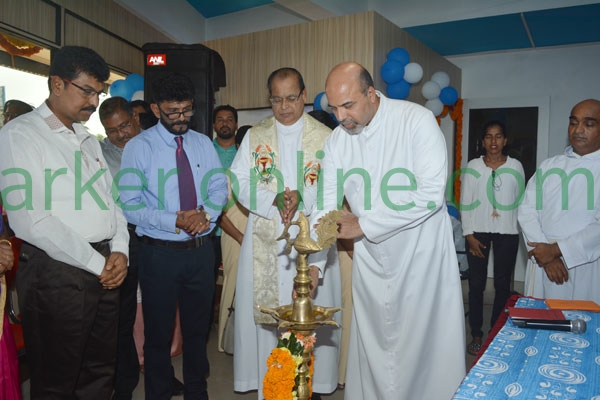 Fr Valerian Mendonca, Former Parish Priest of Barkur , and currently Parish Priest of Mother of Sorrows Church, Udupi inaugurated the programme by lighting the lamp and invoked the blessing from the Lord. Fr Anil D'Souza and Fr Charles Furtado also lit the lamp along with Fr Valerian. The ribbon cutting was done by Patricia and Navya, daughters of Alwyn D'Lima and Naveen Kumar, the partners of Karavali Institute of Fire and Safety Engineering.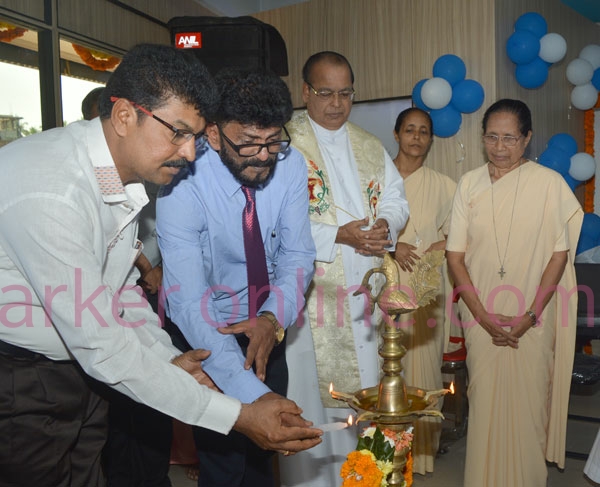 Speaking on this occasion Fr Valerian Mendonca said that he is blessed to be the part of the opening ceremonyof Karavali Institute of Fire and Safety Engineering. He congratulated the partners and staff of the new institution and wished them good luck. He also stated that this particular course is government certified and it is a guaranteed job-oriented course in India as well as in other countries. He also said that it is a new field and new venture and people must welcome this new venture to the beautiful city of Udupi.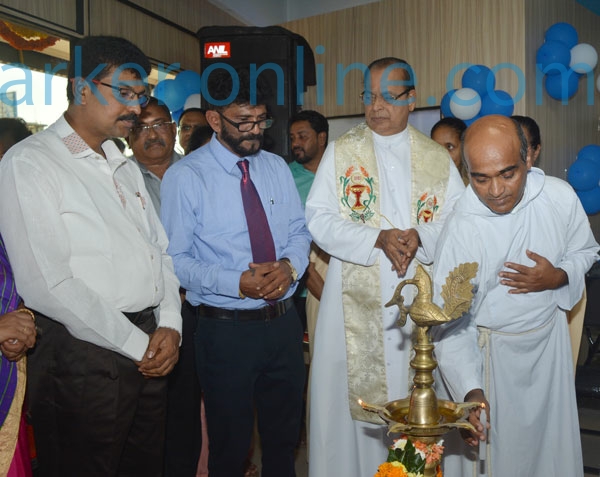 Reuben, an expert said that Udupi is lucky to have this institution. Alwyn is very knowledgeable and smart and has worked in the field of health and safety for many years. Even Naveen had been a health and safety manager in the past and is presently working in L&T Company. These two individuals are highly knowledgeable and have taken the right step to start an institute in Udupi. Reuben stated that Karavali Institute of Fire and Safety Engineering is ISO certified institution in 2018. It is certified in India as well at the International level. The trust aims to provide quality skills to students and to educate them and also ensure that the students get quality jobs in future.
Laveena welcomed the gathering. Vote of thanks was rendered by Alwyn D'Lima. Rainath Tony D'Souza compered the programme.
Alwyn D'Lima Barkur hails from Kudru Ward of Barkur and has a vast experience in Health and Safety in general and pertaining to Petro Chemical field in particular. He was instrumental in introducing many people from Barkur to the job market in Oil and Gas industry.
Team barkuronline.com take this opportunity to congratulate this fellow Barkurian for the new venture and wish him and his partner a great success.