Vaikuntha Ekadashi at Barkur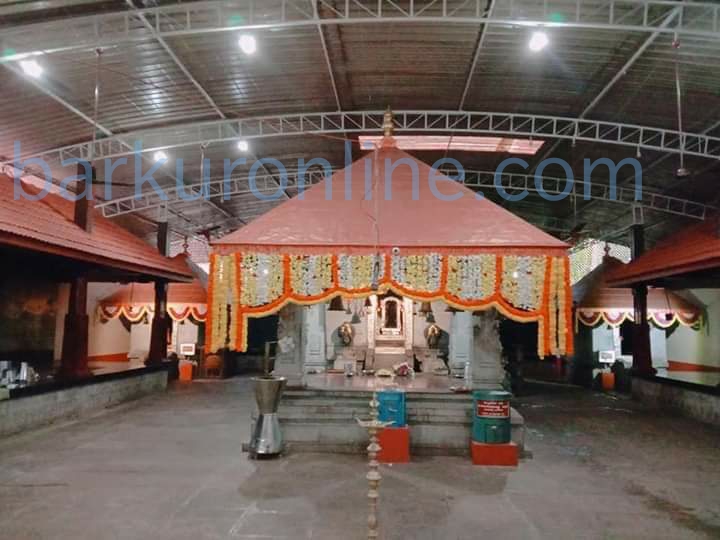 Happy Vaikuntha Ekadashi to all.
On this auspicious occasion you are cordially invited for the Bhajana Sankeerthana from 8 a.m. to 12 a.m. midnight at Moodukeri Shri Venugopalakrishna Temple.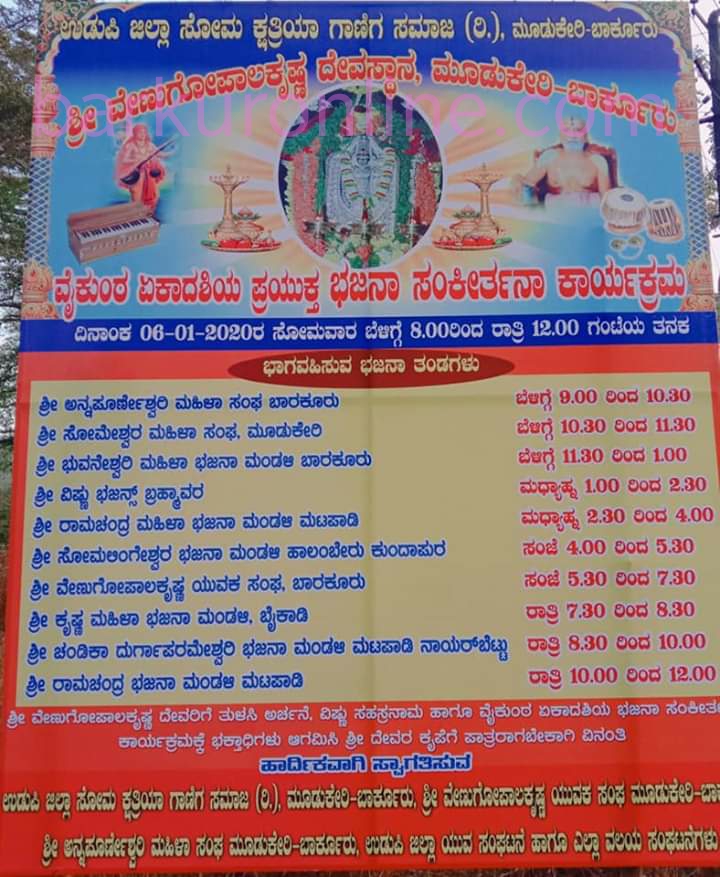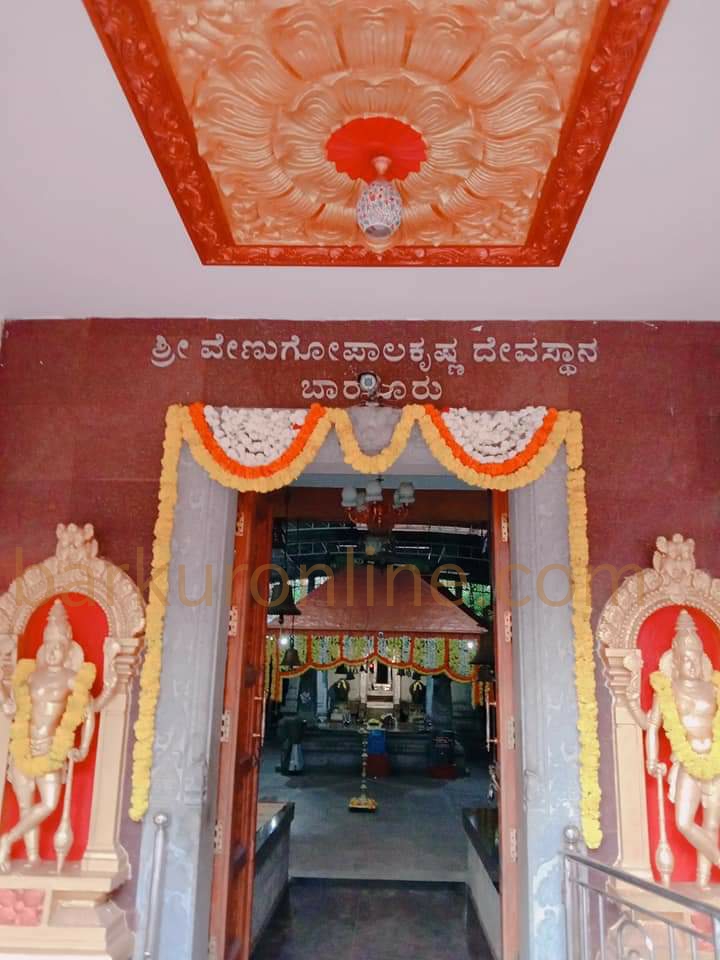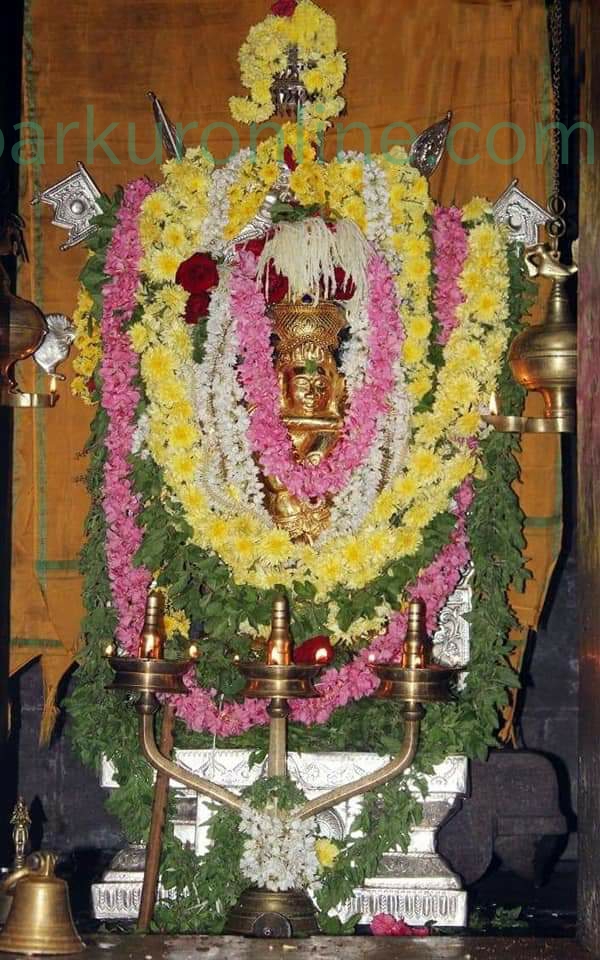 ಸರ್ವರಿಗೂ ವೈಕುಂಠ ಏಕಾದಶಿಯ ಹಾರ್ಧಿಕ ಶುಭಾಶಯಗಳು
ಇಂದು ವೈಕುಂಠ ಏಕಾದಶಿಯ ಪ್ರಯುಕ್ತ ಬಾರಕೂರು ಮೂಡುಕೇರಿ ಶ್ರೀ ವೇಣುಗೋಪಾಲ ಕೃಷ್ಣ ದೇವಸ್ಥಾನದಲ್ಲಿ ಭಜನಾ ಸಂಕೀರ್ತನ ಕಾರ್ಯಕ್ರಮ ಬೆಳಿಗ್ಗೆ 8 ಗಂಟೆಯಿಂದ ರಾತ್ರಿ 12 ಗಂಟೆ ತನಕ ಜರುಗಲಿದೆ.ಶ್ರೀ ವೇಣುಗೋಪಾಲ ಕೃಷ್ಣ ದೇವರಿಗೆ ತುಳಸೀ ಅರ್ಚನೆ, ವಿಷ್ಣು ಸಹಸ್ರನಾಮ ನೆರವೇರಲಿದೆ.
ಸರ್ವರಿಗೂ ಆದರದ ಸ್ವಾಗತ.