Fond remembrance of…. HERALD SEQUEIRA, Barkur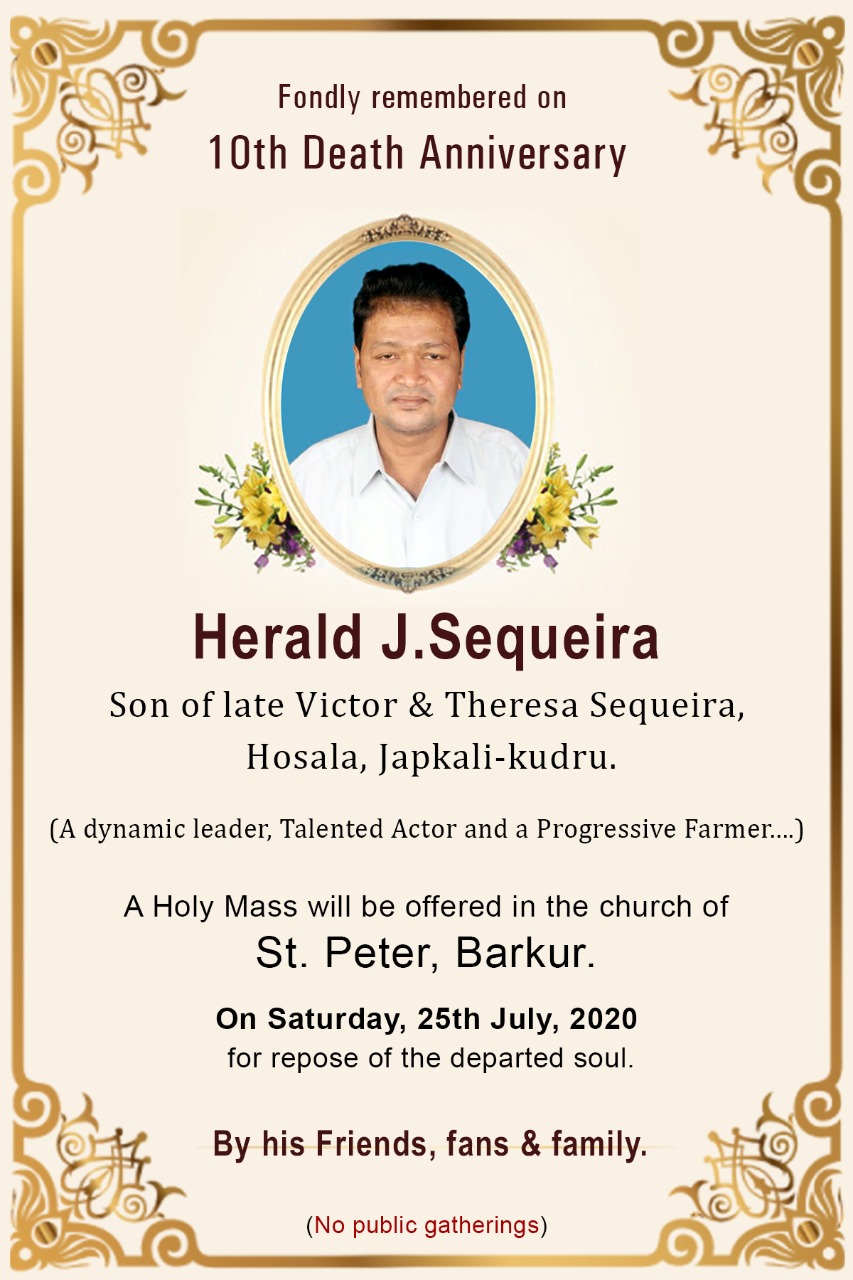 Watch Video, Glimpses of Harry Sequeira's life by P.Archibald Furtado
Tributes to Harry Sequeira from his friends
Good initiative. I will offer mass for Harry, my good friend and a advisor during my stay at Barkur, in Perampally Church, that too privately. Harry a gem of a person. May his soul rest in peace.
Fr Reginald Pinto,Udupi, 25/07/2020
A multi-talented person, hard worker, good leader, best actor, spirited sportsman, a helpful person for all occasions and a good friend is no more with us. Great salute to all his service. May his soul rest in peace.
Ivon Rebello, Mumbai, 25/07/2020
Hi Dev Gosal, good initiative for Harry and he was truly great in social work and great friend to all of us.We miss him and may his soul rest in peace. It is right and kind of you to offer a mass on his 10th death anniversary. We appreciate your effort.
Dr Derick DSouza (UK), 25/07/2020
This is a good tribute to Harry our good friend. It's very unfortunate that he is not with us today. May his soul rest in peace. Both Harry and Lorry, Sequeira brother's contribution to our society is tremendous. As you all can see in the video Harry had his foot every field, he was very good friend to everyone and was reaching out to the needy people irrespective of caste and creed.
Thank you Archie for portraying Harry's personality his qualities in this short video very beautifully also thank you Devu for taking initiative for arranging the mass for his 10th death anniversary. Both Harry and Lorry will be remain in our hearts.
Vincent Almeida (USA), 25/07/2020
Wonderful tribute to our friend Harry. Thank you Archie. What an amazing personality we have seen in Harry, a jovial, self-motivating, always encouraging others, hardworking and say anything he had it, a true friend. Missing those beautiful moments being in friends with him. Rest in peace friend.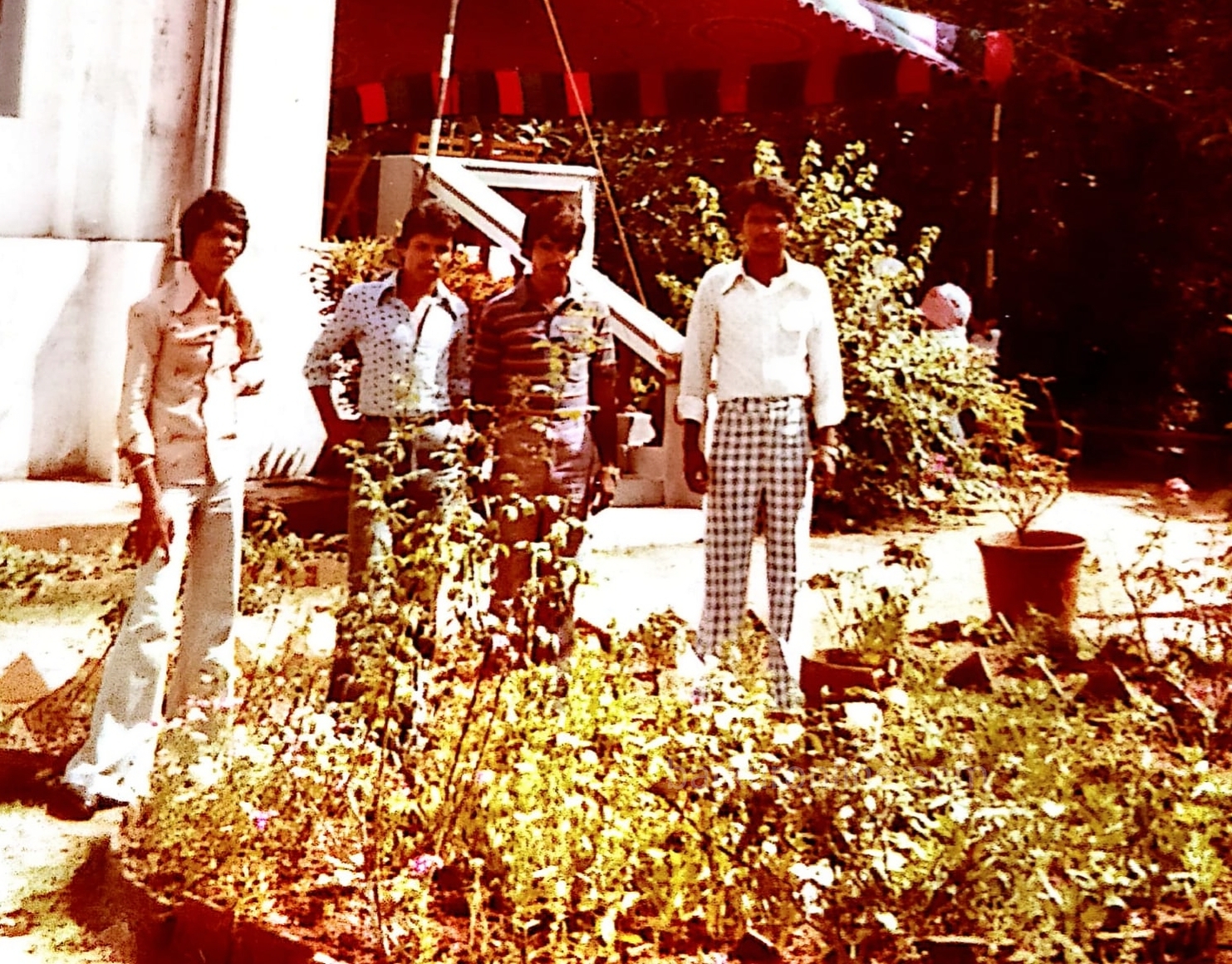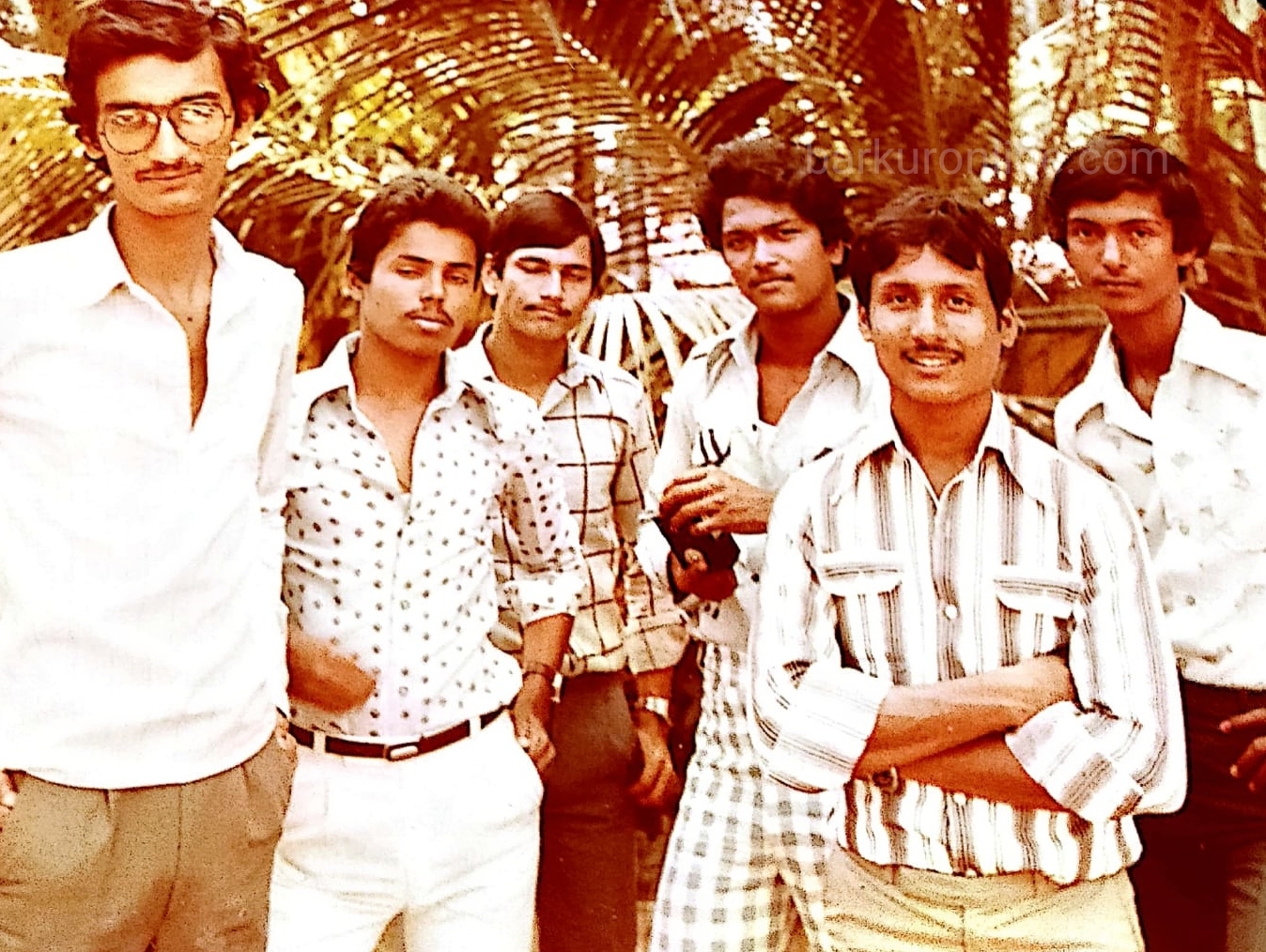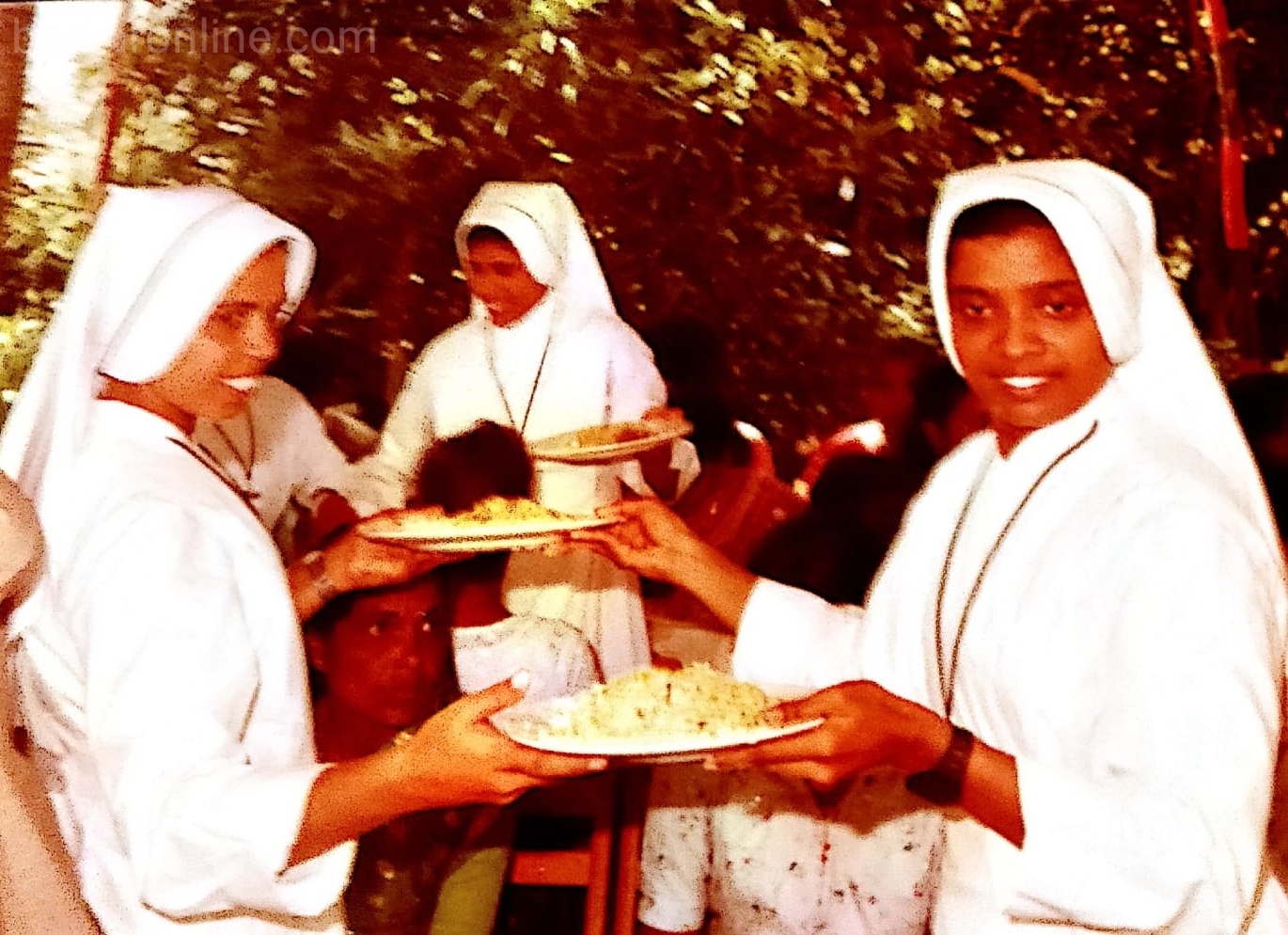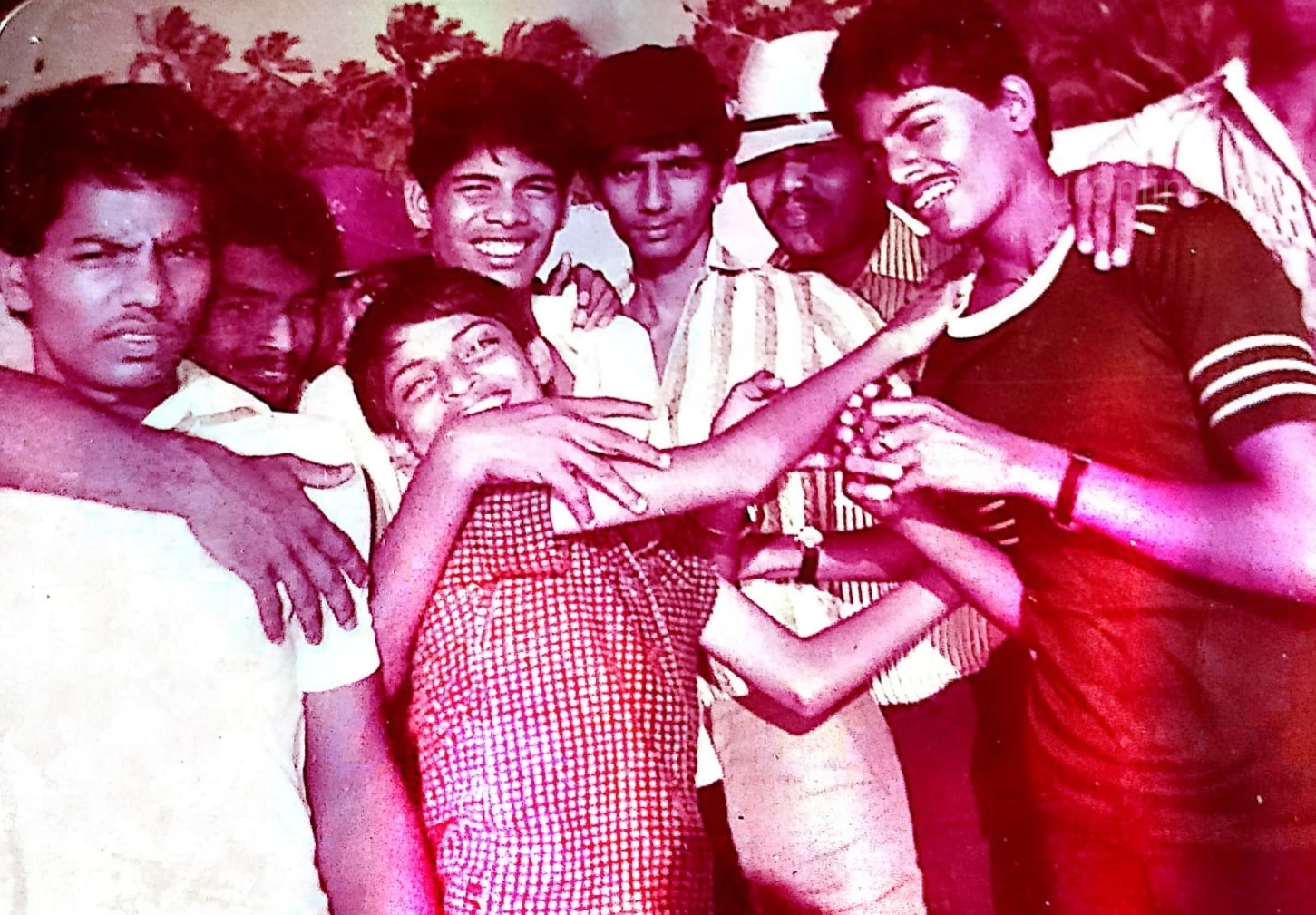 John Gonsalves , Muscat, 25/07/2020
That's a lovely tribute to our dear Harry! Nicely done. On behalf of all his cousins and close family, relatives , my heartfelt thanks to everyone who is part of this noble thought and efforts in re-living his memories. Am sure he will pray and send his blessings from heaven for his dear friends and family.
.@Archibald Furtado @Devu Baba
Manoj Sequeira (South Africa), 25/07/2020
Nice tribute by you Archie to our dear friend Harry and really admired his ability to gather youths and his friends for be dance, helping the needy in their neighbourhood, First Communions or marriages. He had the power to galvanise youths and their enthusiasm and talents. He was very close to me in high school where we shared a bench in 8th standard as backbenchers. Really miss you dear buddy Harry and I am sure you will be sending your blessings on your dear friends. Rest in peace our dear buddy.
Dr Derick DSouza (UK), 25/07/2020
Rest in peace my friend Harry. You are inspiration for all young stars but God has different plans.
Edwin Picardo, Barkur, 25/07/2020
Tribute to my dear friend Harry Shiker
I feel great when I see many of our friends talking good about Harry and honouring him with respectful tributes, on his 10th death anniversary.
It's really hard to believe that he is no more with us today. 
Archie has very well spoken in his tribute message, about Harry's life. I don't see anything more can be added. Thank you Archie for all you did for Harry today. 
Harry, such a wonderful person, a great human being, his humbleness and kindness towards others,  loving nature, always helpful to all the needy people, a smile on his face always cannot forget, a true friend, a great personality at his time, moreover a God fearing man. 
Personally, I had a very good relationship with him, spent our good old time when I was in Barkur. Every evening I used to meet him along with some of our friends, mainly Dolphy, Johnny, Edwin, Rolf etc. near the Khuris (cross, next to Maryknoll High School) and spend at least 15-20 minutes before we go to our houses. 
Can't forget those days I spent with Harry. I want to narrate few of them here. 
It was around 30 years back, one day we decided to go for bird hunting (ಶಿಕಾರಿ). Ozie Fernandes was with us. Harry's boat, Ozie's Bandook, we left early morning from Harry's house in his boat, crossed Hangarkatte, and moved further, don't remember the name of that place. It's arround 1pm, while returning, our boat got stuck to a storm like situation near Hangarkatte bundar the place where river and sea joins (ಅಳಿವೇ  ಬಾಗಿಲು). We were scared and completely lost, couldn't do anything at that time, and didn't know what to do? It was going out of hand, Harry too felt the situation was going out of hand, but calmly, without showing any type of scare on his face, slowly and steadily reached us to the safety. He saved our lives. We could see our end in front of us. Once we reached the safer place, he mentioned us that, he too got scared and this was happened with him first time in his life. 
During Monthi fest time, like all other children, we too, used to go and collect flowers for offering to Mother Mary. We used to go far distances like to Bhandimata, Nilawara and many other places. We 4-5 boys to accompany him. He was our leader. That fun was different.
About acting and dance, he was superb.  Seen many of us in CYM were following his steps for dancing.  ಕಾಜಾರಾ ಮಾಟ್ವಾಂತ್ ತಶೆಂಚ್ ಇಗರ್ಜಿಚ್ಯಾ ಸ್ಟೇಜಿರ್ ಸಗ್ಳೆಂ ಪ್ರೊಗ್ರಾಮ್ ಸಂಪ್ಲ್ಯಾ ನಂತರ್     Harry ಚ್ಯಾ ಡಾನ್ಸಾಕ್ ಲೋಕ್ ರಾಕೊನ್ ರಾವ್ತಲೊ. Hope you all remember this... 
Harry was a very good actor, mainly as a comedian. We have seen many hit dramas in Barkur. I am happy to say here that I too got a chance to sing 'Moje Naav Pedru Juvanv' for him for a drama dance scene in Barkur. He danced so well that the scene is still in my mind. 
Like that I have many more of Harry's "Kortumba" to say, we can keep it for some other time. 
Finally, thank you Devoo, for arranging Mass for his soul today. Good thinking and remembering. 
Never thought he would leave us and go so soon. As said, it's still hard to believe that Harry is not with us. 
I really miss him a lot. 
May Almighty Lord grant him eternal peace. 
Eric Carvalho ,Mumbai, 25/07/2020
When all of you speak about Harry baba it feels like watching the movie again, I have seen Harry baba most of the time with my cousin bro joe. He was a person known to everybody from younger to elderly people. Sad but it's true that he is not with us around today. May his soul Rest In Peace! 
Usha Rodrigues, Singapore, 25/07/2020
Very well written Eric, Archie, Kishoo .I agree all friends who have written very good comments about him And he deserves it. He is a very good friend & classmate of me. In cym his participation is lot. He worked hard. So he is friend ofall.one or two dramas I acted with him. He is not in the prompt. He was the friend of Carvalho & Dsilva family. We always remember him. May his soul rest in peace. Miss u Harry
Cynthia Carvalho D'Silva, Manipal, 25/07/2020
Yes indeed! Harry was a guardian to me while coming for drama practices, a true friend and a kind soul always jovial. May God grant him eternal rest.
Freeda Vaz D'Costa, 25/07/2020 
Nice tribute... Beautifully written. May Harry's soul rest in peace.
Noelyn Lewis, Manipal, 25/07/2020
Very heart touching and beautifully dedicated video and pictures rally Bringing our all childhood memories back thank you Archie and whoever helped involved in this may god bless them.
Jasmine DSouza, Canada, 25/07/2020
Today, this pleasant morning, for sure most of us offered prayers / Holy Mass for the repose of the departed soul of our friend Herald J. Sequeira, from where ever we are & in Barkur by our Vicar Fr. PN Aranha, elsewhere by Fr. Reginald Pinto, in Udupi, Fr. Cyprian Henry D'Souza, his classmate, in Salethur, Mangalore...
As we informed, it was our intention to have a Get together in Barkur & publish a tiny booklet to record his services etc....and for reasons better known to all of us, the team led by Divyanand Gonsalves & others inevitably dropped the plan....
Alternatively, beyond our expectations through and in social media we all remembered and shared nostalgic memories involving Harry, in Facebook, various Groups viz..CYM Ex Members, SPA Barkur - Mumbai, Family & Friends to mention a few.....
The organising team wish to express its gratitudes to:
Kishore Gonsalves & his Team Barkuronline for publishing information regarding the Holy Mass, an article & short video about Harry, on its YouTube channel /website etc., which helped us in a big way to reach Harry's friends and family all over....
Friends, your special prayers, emotion filled messages, informative feedback / photographs etc. shared over here will be cherished and preserved by Harry's admirers and family for days, may be for years....
Long live his Blessed memories and Rest in Eternal peace in Heaven...✝️
Thanks to all priests, friends, fans & family members...and all of you.....
On behalf of Organising team,
Archibald Furtado, Barkur, 25/07/2020
I offered mass at 6.00am for the soul of Herald Sequeira on behalf of all of u. As u all say he has done lot of good to the society as well as to the parish. I am sure the good God will reward him for all his goodness which he has done in this world. Heavenly God grant him eternal peace.
Fr Philip Neri Aranha, Parish Priest, Barkur, 25/07/2020.
Sure Harry is smiling on his friends family n fans who have remembered him today on his 10th anniversary with generous tributes... God Bless all and Harry my dear friend (cousin), Rest In Peace... 
Manoj Sequeira (South Africa), 25/07/2020
I remembered today in a special way, Harry my well-wisher and good friend, during today's Eucharist. A support always to me as a new Priest working in Barkur. His shop was a favourite spot to visit. Sweet memories with Harry. A true friend. May his soul rest in peace.
Fr Reginald Pinto, Udupi, 25/07/2020 
Today we fondly remember our friend Herald Sequeira on his 10th death anniversary. Thanks to Archie, Devu and others who took initiative to remember him and pray for his soul by offering the holy mass and a flash back of his life story and achievements.  Archie, I think you have given a befitting tribute to Harry.
At this juncture, "Tum suryo uzwadacho budloi mu saanje adim", yes a well-known line of a popular Konkani song of Wilfy Rebimbus suits Harry's life during his hey days.  Harry was brought up on the river bank of Sita and grown up around coconut plantations and paddy fields.  Naturally, like others he was also bold, courageous and hardworking.  But the unique character of Harry was that he was multi-talented, energetic, an athlete,  innovative, exploring new things and ideas, always used to think out of the box and generous in heart.  He was always reaching out to others, may be a helping hand to someone, leading from front to fellow young men, a role model for the Youngers etc the list goes on.
I can recollect a few unique things with Harry as below:
1.    Harry initiated a new concept of Western dance among the youth of Barkur those days.  I am sure even today many of us know a few steps taught by him.
2.    People used to stay back to watch the youth dance on the stage even after a 3 hour long drama, the credit goes mainly to Harry for his lead.
3.    He used to climb up above the portico of the church on to the arch above which is fearsome to clean or decorate which normally no other ordinary person can venture into.
4.    Also, it was routine for him to climb the belfry and enjoy the view of Manipal Hills.
5.    Probably first person in Barkur to lead in an organized way to cater for any occasion.
6.    A popular name not only in Barkur but also in neighboring parishes.
7.    A well-known youth leader in the CYM Central Council, Mangalore and SPCYA, Barkur/Mumbai.
8.    He was loved by all irrespective of age, by children, friends, elders etc.
9.    There are many interesting things about Harry which Archie has beautifully narrated in his tribute.
Above all, Harry was a great human being who made an impact on almost every person who came in contact with him during his hey days.  Not many people can claim such a credit though a short lived life. You are in our hearts forever Harry and the memories we can cherish during our life time. Thank you Harry for this.  May god grant you eternal peace my friend.
Ivan Gonsalves, USA, 25/07/2020
On a lighter note about Harry, later he started catering business in Barkur running from his Hosala Kudru house. We, Johny Picardo, Dolphy, Edwin Picardo, Norbert and others were his assistant called us to help him to prepare the food for his first catering order. Whole night we preparing the food, someone scraping the coconuts, other one cutting the onions, tomatoes, meat etc. Sleepy eyes we spent entire night to help him. His mother is the main chef to taste the food. Eventually while spending entire night, next day the wedding is at Sastan church hall. We all Catering boys ready to serve the food in our first life time. Happy that Function went well. We are delighted to eat the leftover food and came back home. Don't mind to skip the college that day!  
Those are the days we won't forget.
Manoj Sequeira (South Africa), 25/07/2020
On the occasion of Harry's 10 Death Anniversary I salute all his great work to CYM, SPA, Church, and School and to the Society. To all his qualities he still remains in our hearts. Archie, Kishore, Divyanada, Eric, Ivan and many others explained very well about his great work. I want to add one more thing he is the main food organiser during all youth seminars.
Really a great leader, good actor and a generous person.
May his soul rest in peace. My special thanks to all organisers and all speakers who paid great tribute to him.
Ivon Rebello (Mumbai), 25/07/2020
It's overwhelming to read/ hear tributes for Harry, which signify the amount of influence he had on many people in various fields. Indeed he is lots and lots of memories. Me too fortunate to experience his friendship and company for long time in Barkur as well as in Mumbai. No doubt we had a wonderful group and Harry was key in all activities. His leadership, courageous actions, sense of humour and attitude of 'friend in need' was commendable. Missing those moments with him, church activities, seminars, inter parish CYM gatherings and sports, picnics, shramdhans, drama practices, helping in marriages and functions, dances, so on and so forth. He is the one who liked by all, young and old, a trusted man. 
Yes we lost him quite early, but he perhaps had finished his run, has done in his short time a lot more than many could do in long span of life. His memory still being cherished so fresh after 10 years. May he live long in the hearts and minds of his loved ones. Rest in peace Harry..
John and Joyce Gonsalves , Muscat, 25/07/2020
Folks, I remember one more thing about Harry baba. During paid drama (natak) show have you observed about the "Pardo" (screen) u guys used to pull up whichever the height you could, keep only two entry exits so that people can't enter without buying ticket to the drama, and finally pulling down those screens during the last scene of the drama from one side this is the most amazing thing! Those days were really nice! We had such a powerful entertainment channel with his leadership!
Usha Rodrigues (Singapore), 25/07/2020
Really friends, He was a great person and he will always be remembered. Rest in peace Harry Shiker.
Sunita Mendonca, Vapi, 25/07/2020 
As far as Harry Siker's name comes to my mind, a number of small incidents come to my memory. 
Year 1998, we the members of AYA were planning to celebrate the 18th anniversary of its inception. Stage program was planned. Decided to have Johnny baba as the Chief Guest, Fr Henry Cyprian and Naveen (the then president of CYM) as the guests of honour and Fr Benjamin (PP) to preside over the program. The juniors were all ready with their cultural program. But we, the seniors didn't have any idea in our minds. We didn't show our disturbance and panic in public. All of a sudden the picture of Harry Siker doing his stepdance came to my mind.
Without having a second thought we decided to approach Harry Siker and request him to teach us steps. Sunil Menezes, though relatively younger in the group was given the responsibility of convincing Silvermam. And he succeeded in his assignment. The very next day Harry Siker came to us with his audio player and taught us the steps. And on the day of celebration, as a great surprise and suspense to the gathering we performed the dance to the tune of BoneyM's 'By the Rivers of Babylon'.
Yes, Harry Siker never imitated anybody, rather he was great in his own peculiar ways.
He had his ancestral property adjacent to ours both in Hosala and Moodahadu bail. (Sad thing is that, the major part of the Moodahadu bail has lost its shape and identity. The middlemen had forced the farmers to sell their fields using money and muscle power.) 
Harry Siker, though young, was well ahead in agricultural innovations. He used to give new ideas to Late Richard Furtado (my father), Late Gundu Shetty, and Late William Furtado and even to the progressive farmer Late Victor Gonsalves.
While thanking Mr Dev Gosal and team for taking the initiative of remembering Harry Siker, I make a humble request to the youth to learn from the lives of great people like Harold Sequeira, Balgarbail, Hosala.
Jude Alfred Furtado, Barkur, 25/07/2020
While we all remember our friend Harry Siker, I want to add my 2 paise comments or compliments about Harry.  Harry was a long-time friend to me from childhood before we joined and become close in NJC and in CYM. They had a property near our house and it was on my way to Maryknoll school. He used to come to feed his buffaloes near Jerry Picardo's house. The friendship from there flourished and later become friend, classmate and bench mate in 8th standard. He was big build and strong and we used to put him in front if we have quarrels or any arguments with hindu friends. Many times used to jump or scale the wall in NJC and bring sweets and ghatti sweet and join the class. He was also good friend of my other classmates and friend Late Peter Alva and Late Joseph Rodrigues. Three of them were good friends in NJC and very good sportsmen. He was senior to me in age but classmate for few years. As said by others very kind, helpful and a man you can spend your time with him. As Eric said he was leader and used to bring flowers for Monty Festh from distant Hosala bail and Nagarmata. His basket of flowers was the biggest amongst others.
My best memory of him was spending Convent Annual sports day and he used to teach us long jump in that sandy pit in Convent and few Seminars or Shibeers we had and he supplied that tasty food for us but we helped him in preparing that food. That food preparation he used to call Korge's to slaughter young calf and strip the skin of cow. We even took the boat with him to bring the meat from Petie D' Almeida's house and used to pick him up in my boat as it was our way to go to Haleikodie. Then he started catching fish with dynamite blasting and then swimming and catching fish. I remember going with him 2-3 times and Bishop Henry and then Fr Henry came with us 2 times to catch fish and swim in that deep water what we call Mundukaat. Then on Barkur feast day in his house we used to spend few hours before we head to our own houses.I even met him in Mumbai when he was living with my brother Norman in Thane and beef was his favourite dish.
Lastly, no one can forget his Boney' M songs and his trendy step dance to all the hits of Abba and Boney People were glued to their seats to watch the finale of drama that is Harry's dance with his CYM friends. He was thorough entertainer and a true friend. Even though I left Barkur at age 17 for my studies I used to meet him and used to have a chat with out miss every time I come to Barkur during my vacation. Such was my friendship and attachment with him. We miss you Harry and may your great soul rest in peace. Though you lived a short life span, you have accomplished every other people person wishes to do in their life time. Salute to you and great respect for you and we will cherish those memories deep in our hearts!!
Dr Derick DSouza (UK), 25/07/2020
On my Brother Harry Sheker's 10 death anniversary, I would like to thank Fr. Philip Neri Aranha, Fr. Reginald Pinto and Fr. Cyprian Dsouza for your prayers and for conducting the Holy mass today.
Reading everyone's messages, I would also like to share one incident:
One day at our Barkur Church during Fr. J N Lobo's presence, the bell rope was cut and Harry took the charge of tying the rope. He went up the ladder to tie the bell rope, but his leg slipped from the ladder and he was left hanging from the bell. He was hanging like that for almost 15-20 mins. And, then after that someone came to help him.
After this, for next two days he was down with fever and our mother didn't know of what had happened. Later our mother got to know and Harry had to listen to our mom's lecture.
He was always ready to help in any way without thinking about his own health and safety. He always kept others and the Church in his mind and heart even before thinking of himself.
Such was the personality of my brother and once again I would like to thank all his friends and well-wishers for your prayers and condolences.
Dafney Sequeira/DAlmeida, Barkur, 25/07/2020
It's already 10 long years passed, our beloved friend Harry is no more with us. So many of you shared those sweet memories of Harry Siker, I agree with you all and also some more to add to this my experience and moments with Harry, will share with you all my ICYM friends, digging up with my old collection of pictures with Harry, will come back soon with those sweet memories. 
Eric, Fr. Cyprie Nice write up and video with Harry's memories.
Thank you Archie, Devu for taking the initiative and offering the mass.
Thank you Fr Neri
May Harry's soul rest in peace. 
Vincent DAlmeida (USA), 25/07/2020
We are very much grateful to all of you who found time to share your feelings/emotions/memories with late Herald Sequeira and offered prayers on his Tenth Death Anniversary.
Many memories are worth of reading again and again to understand the colourful personality of Harry, even after ten long years of his departure from this world....!!
Rev Fr Philip Neri Aranha
Rev Fr Reginald Pinto
Rev Fr Cyprian Henry D'Souza
Rev Fr Vishal Lobo
Vincent D'Almeida
Pius DCosta
Dr Derrick D'Souza
Edwin Picardo
Alfred Furtado
Sunitha Mendonca
Cap. Cyprian Pinto
CDS
Usha Rodriguez
John F Gonsalves
Ivan M Rebello
Ancilla Crasta
Joseph Picardo
Mark Gonsalves
Manoj Sequeira
Ivan R Gonsalves
Dolphy D'Souza
Veera Crow
Joseph DA
Naveen Dias
Kishore Gonsalves
Eric L Carvalho
Jasmine D'Souza
Noelyn Lewis
Cynthia Dsilva
Ronald Pinto
Wilfred Sequeira
Johnson Martis
Praveen Carvalho
Divya Melba Lewis
Arthur Mendonca
(Many names, we might have missed....keep us excused)
The above and many more friends and well-wishers in other groups also shared their feelings and prayed for the repose of departed soul of Harry Sequeira. 
We are also grateful to the family members of Harry especially Sr. Shanthi Sequeira, Edna Sequeira Dephny Sequeira and others.....for their cooperation. 
Let us put this on record, our role is just to wipe out the dust covered on these diamonds and people like Harry are rare & precious diamonds....!!
We also appreciate your viewing of a small video clip on YouTube about Harry's service, which has recorded more than 200 viewers. We are also grateful to many people who called us and offered their prayers.
On behalf of Organizers, once again, A Big Thank You to all of you.... May Harry Sequeira from heaven, be an inspiration, radiant light and guide to serve the society we live in, in a better way in coming days and times....
Archibald Furtado, Barkur 25/07/2020
Dear Friends, 
It's bit late to add some more sweet memories of Harry, as we already had his 10 the anniversary mass.But the moments we spent with Harry is still fresh in our minds.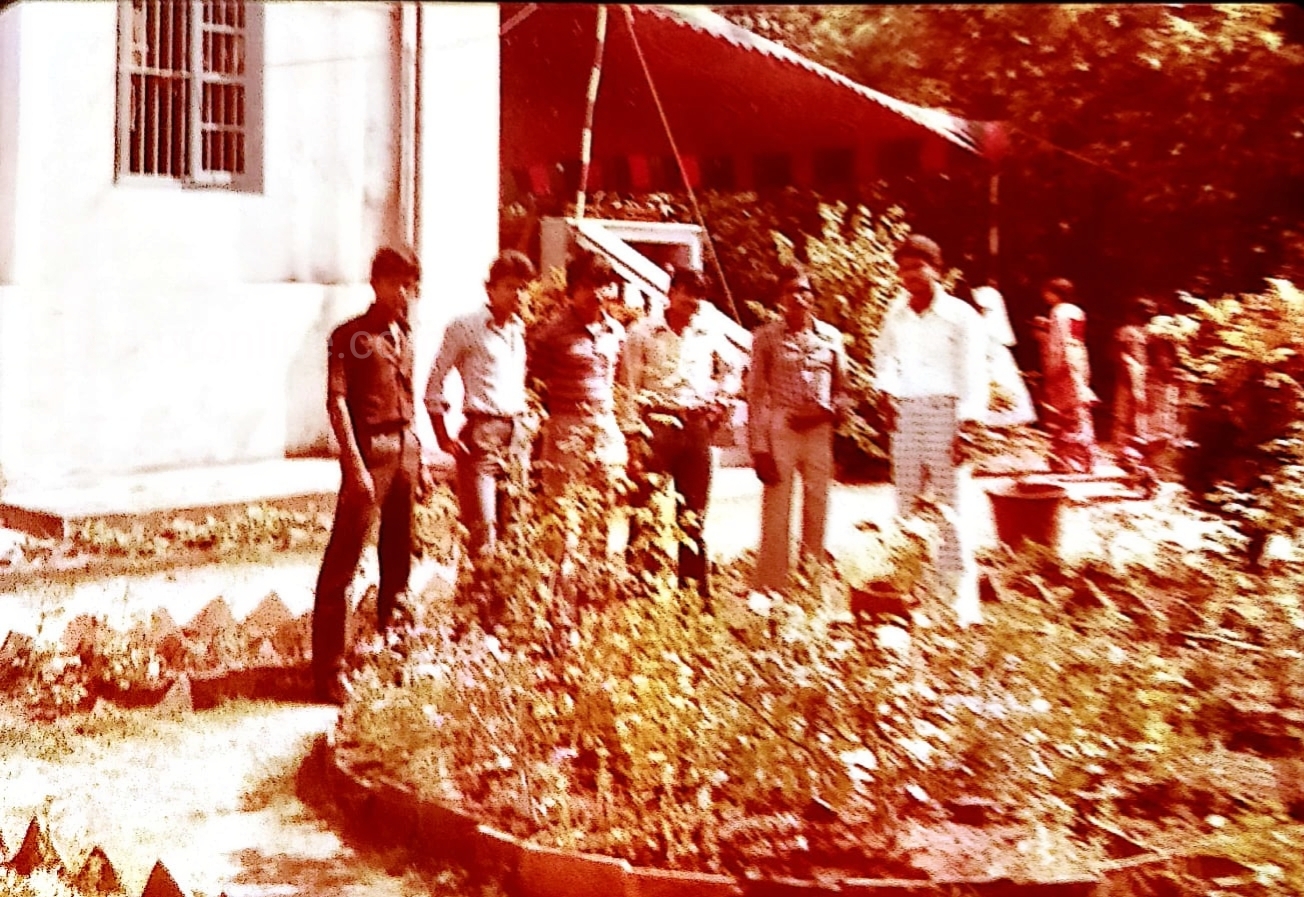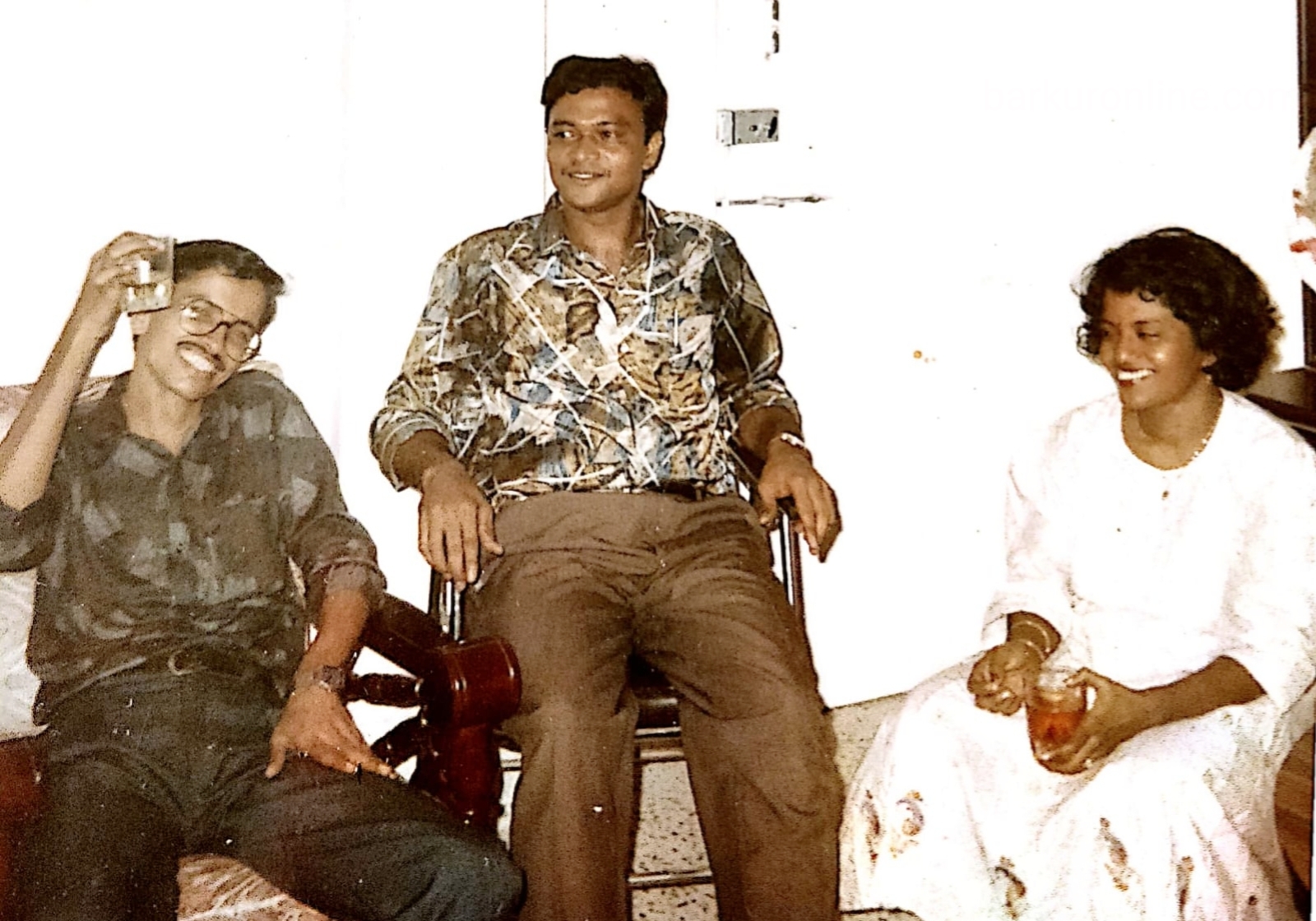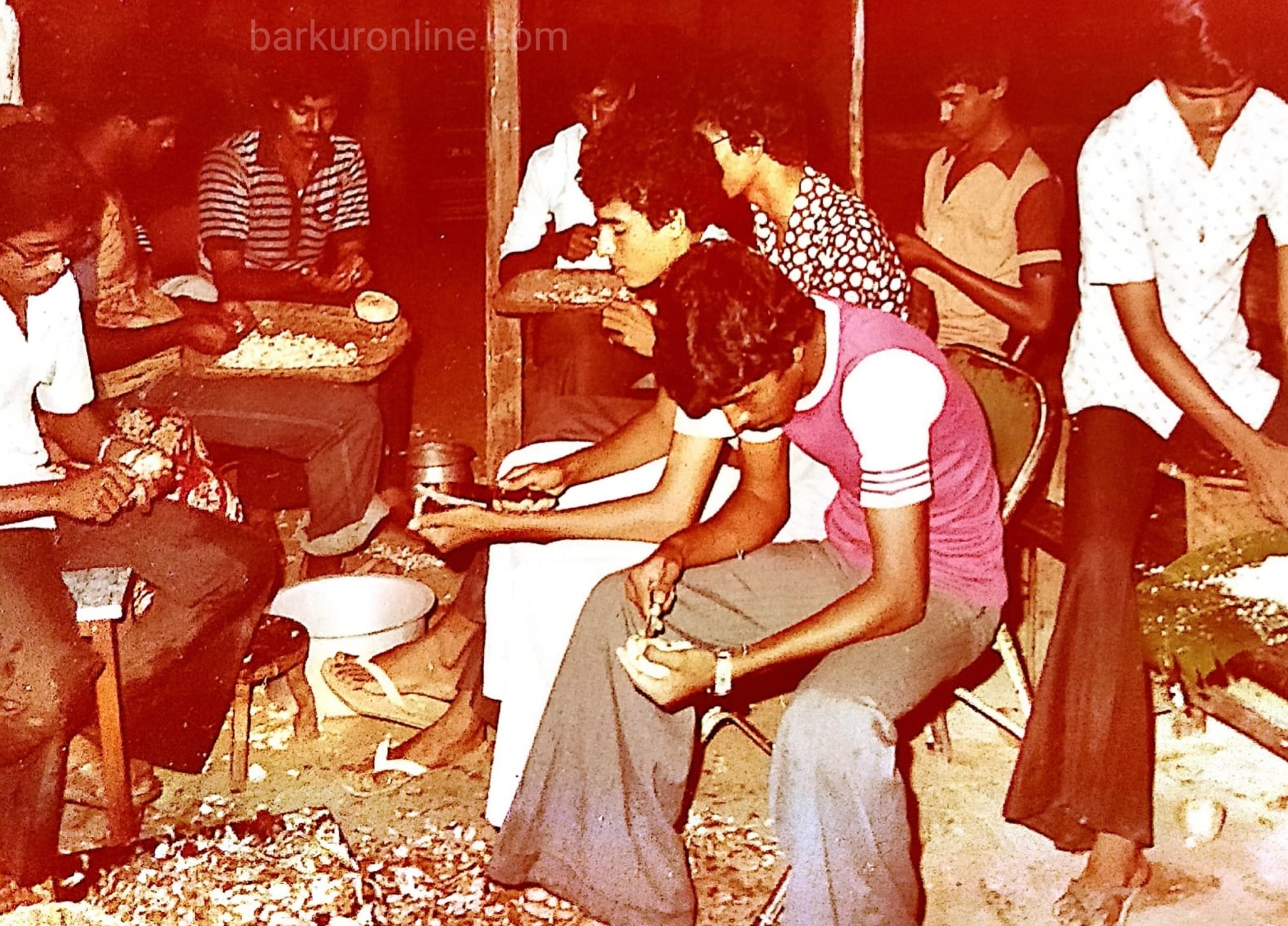 Personally Harry helped me a lot during my CYM days. As many of you mentioned his good qualities.
I remember his enthusiasm during Christmas Eve/ Party, bit used to continue till 25th morning and then gather some of our active members to come all the way to my home with a boat to cut a tree and bring it to the church for 25th evening Christmas 🌲 celebration to tie prizes to that.
So much work was involved in this event and I am sure if Harry wouldn't there, it wouldn't have happened, and it continued for few years.
My all brothers, sisters wedding, religious ceremony almost all the functions he took the leadership and managed so we'll, which my Mom always used to say if Harry and team wouldn't there God knows how we would have managed.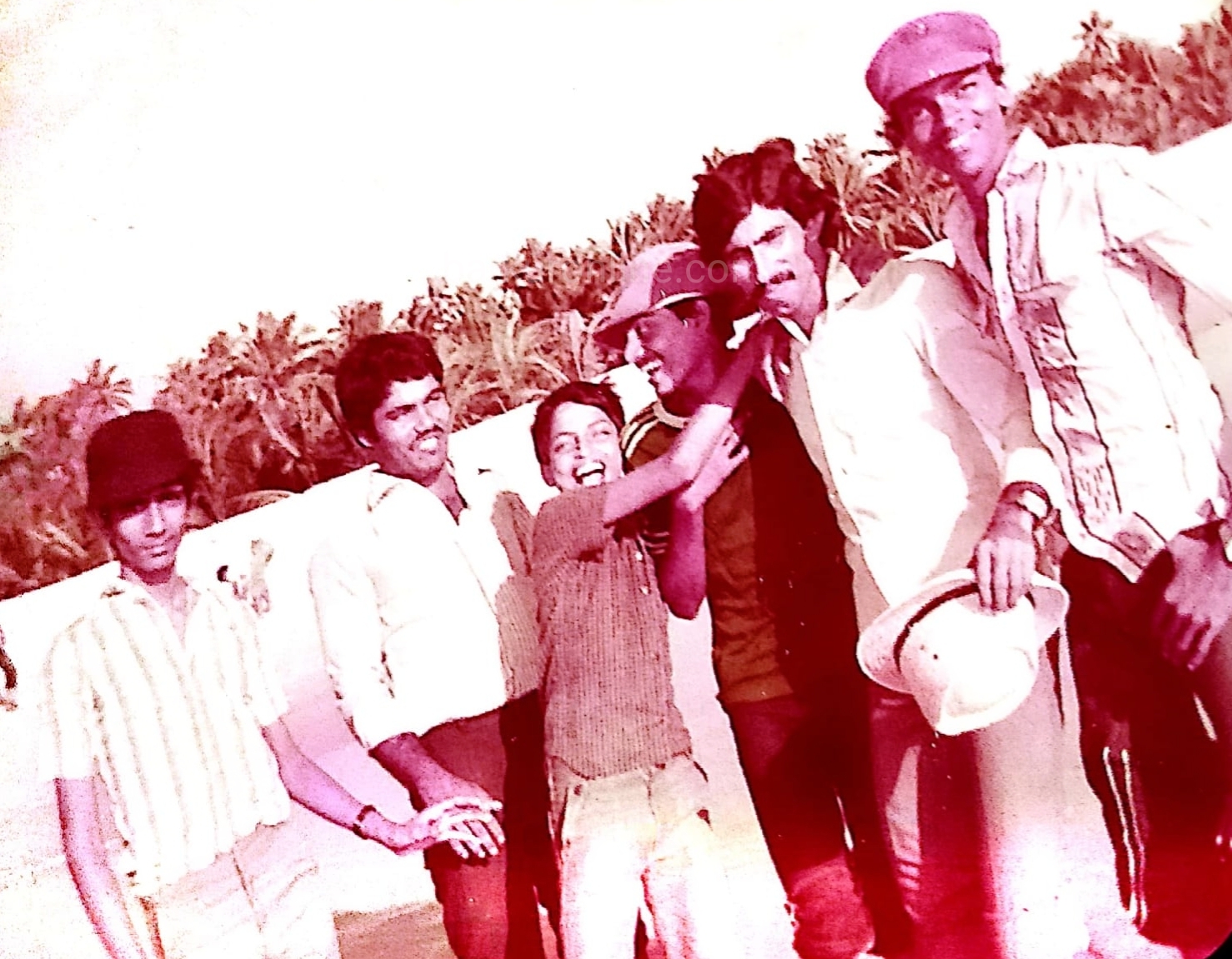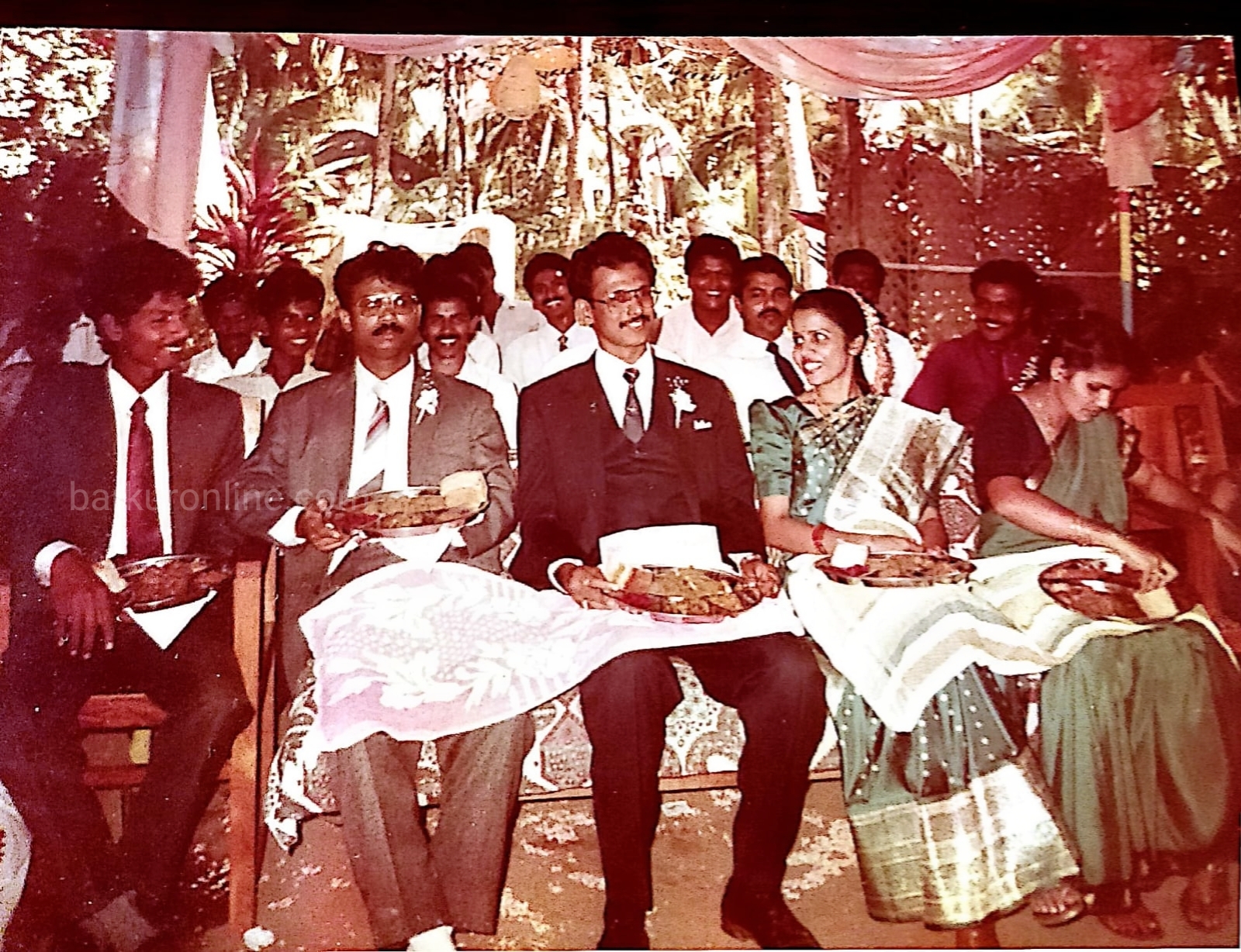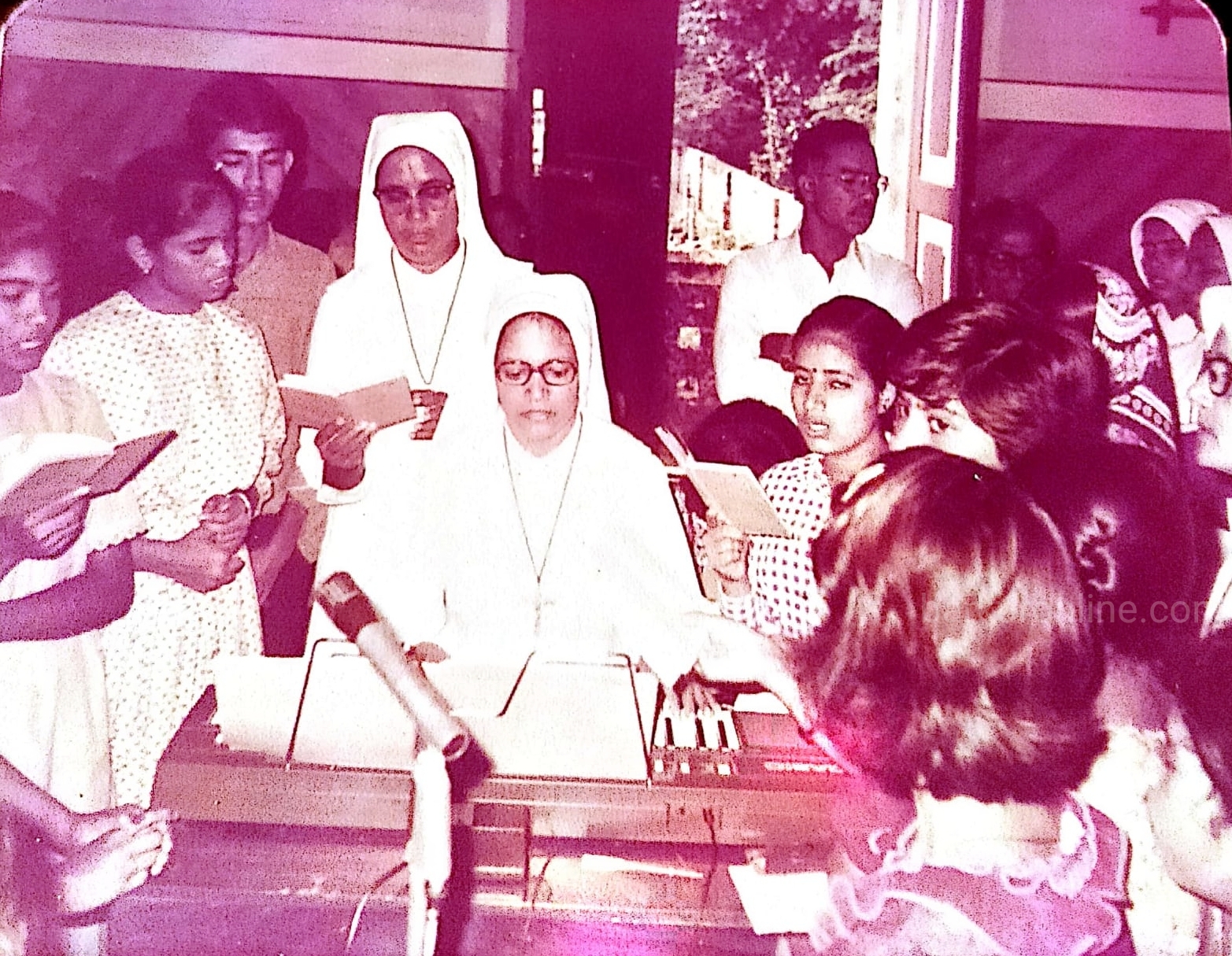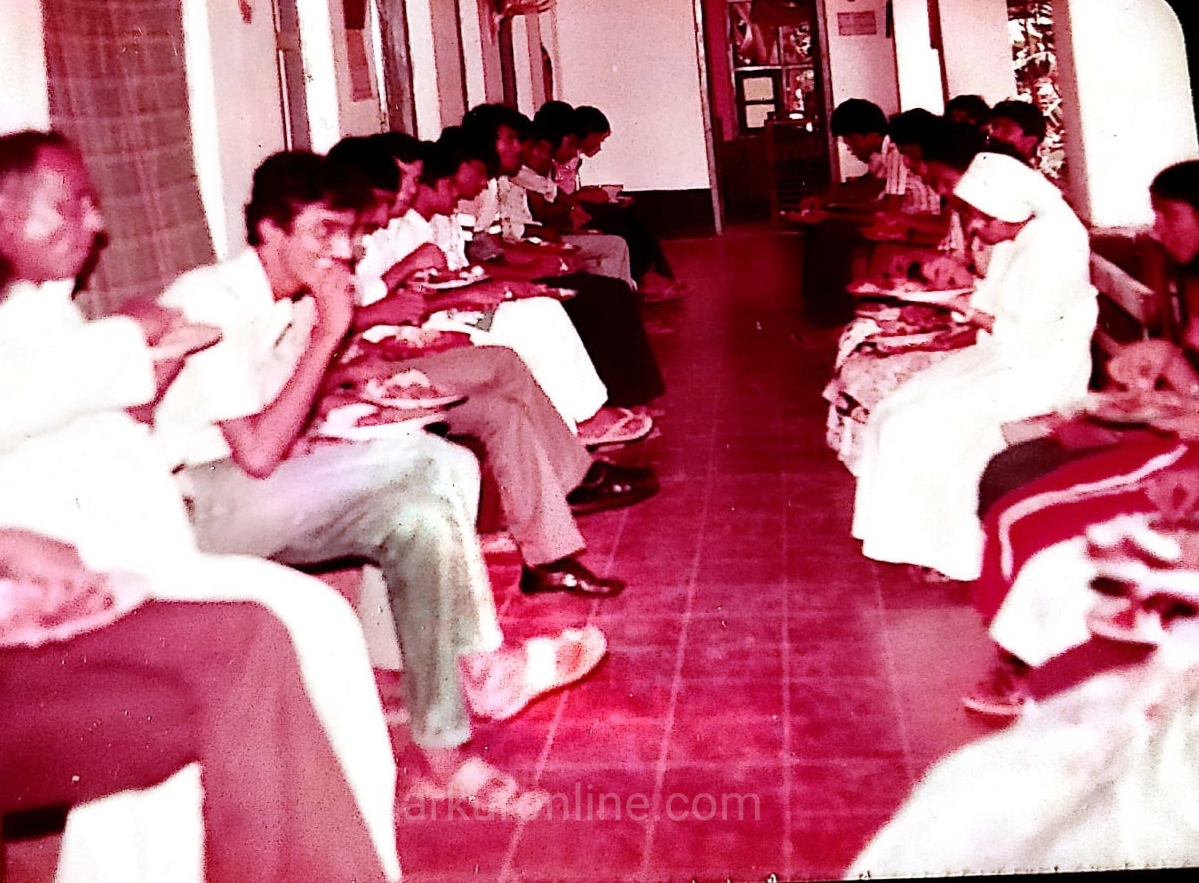 I am scanning some of the old pictures which will show his involvement in everything.
It's rightly said 'A picture is worth a thousand words'
As you can see some of the pictures he isn't there, but you can see his training in dance, decorations, organizing picnics so on and so forth.
I included some of his family members pictures as well, like Lorry's, Sr.Shanti, Dora Bai etc. When we have leadership seminars Harry's particepation in cooking is one of the best experience, we used to prepare from the previous night, having lots of fun with it.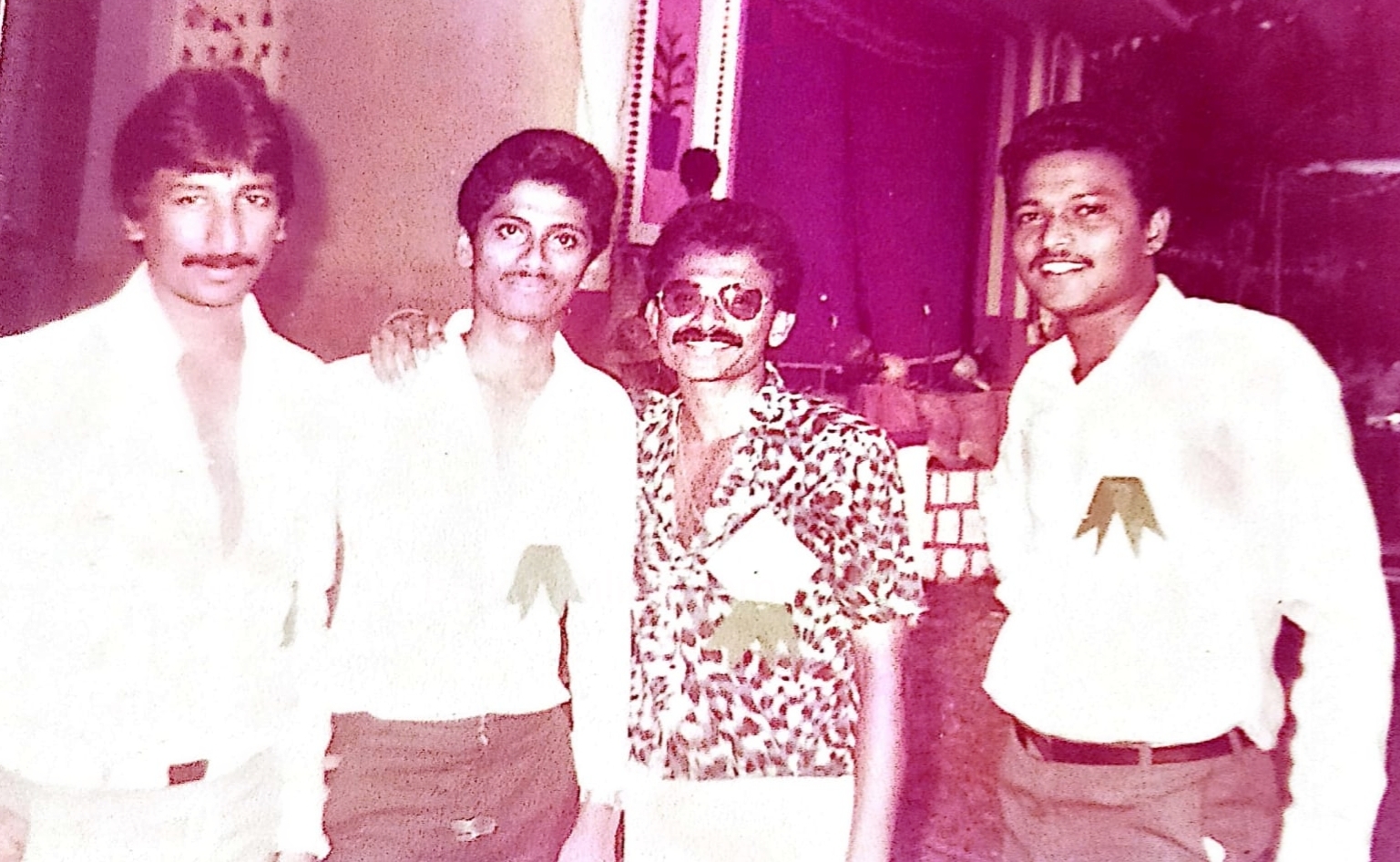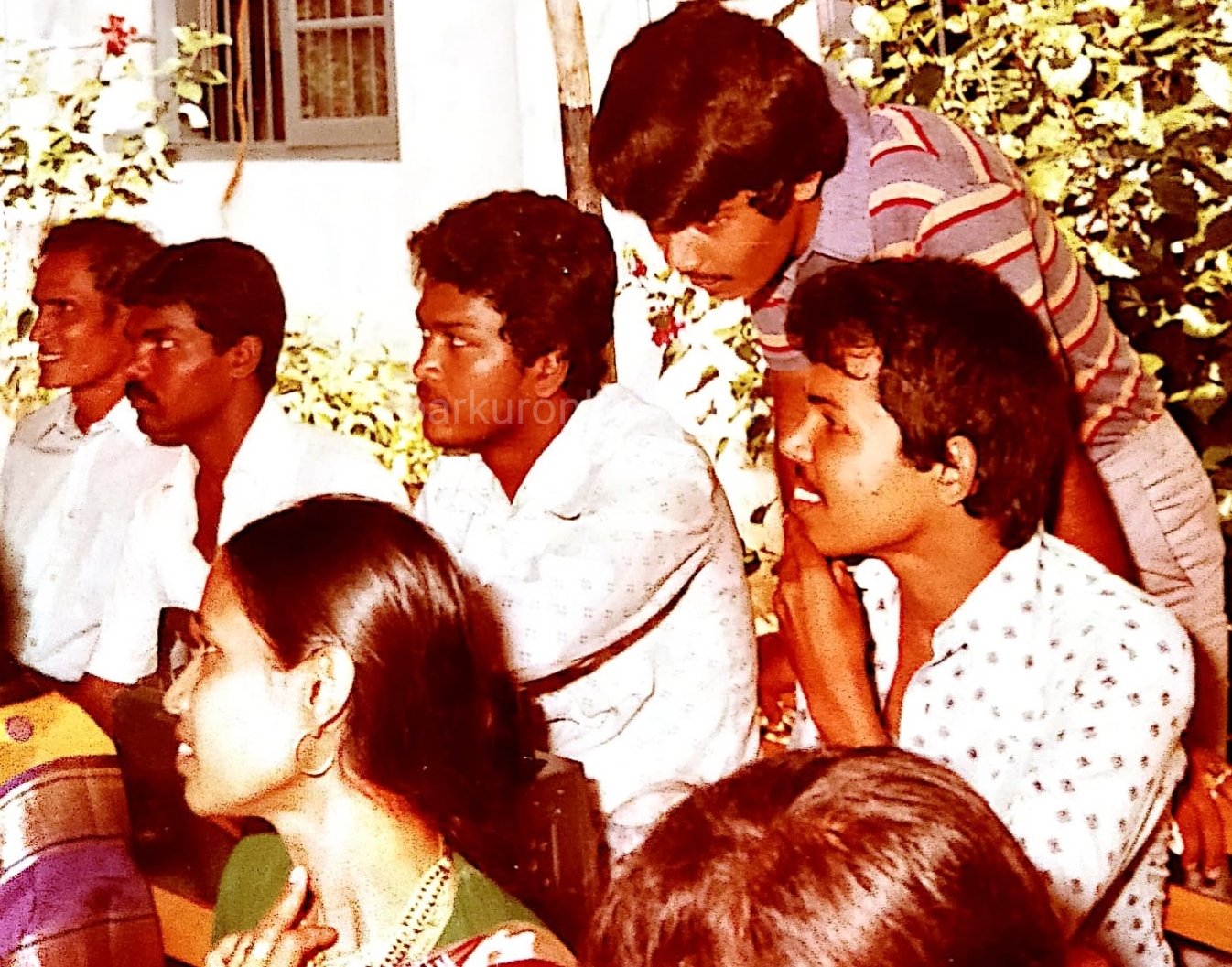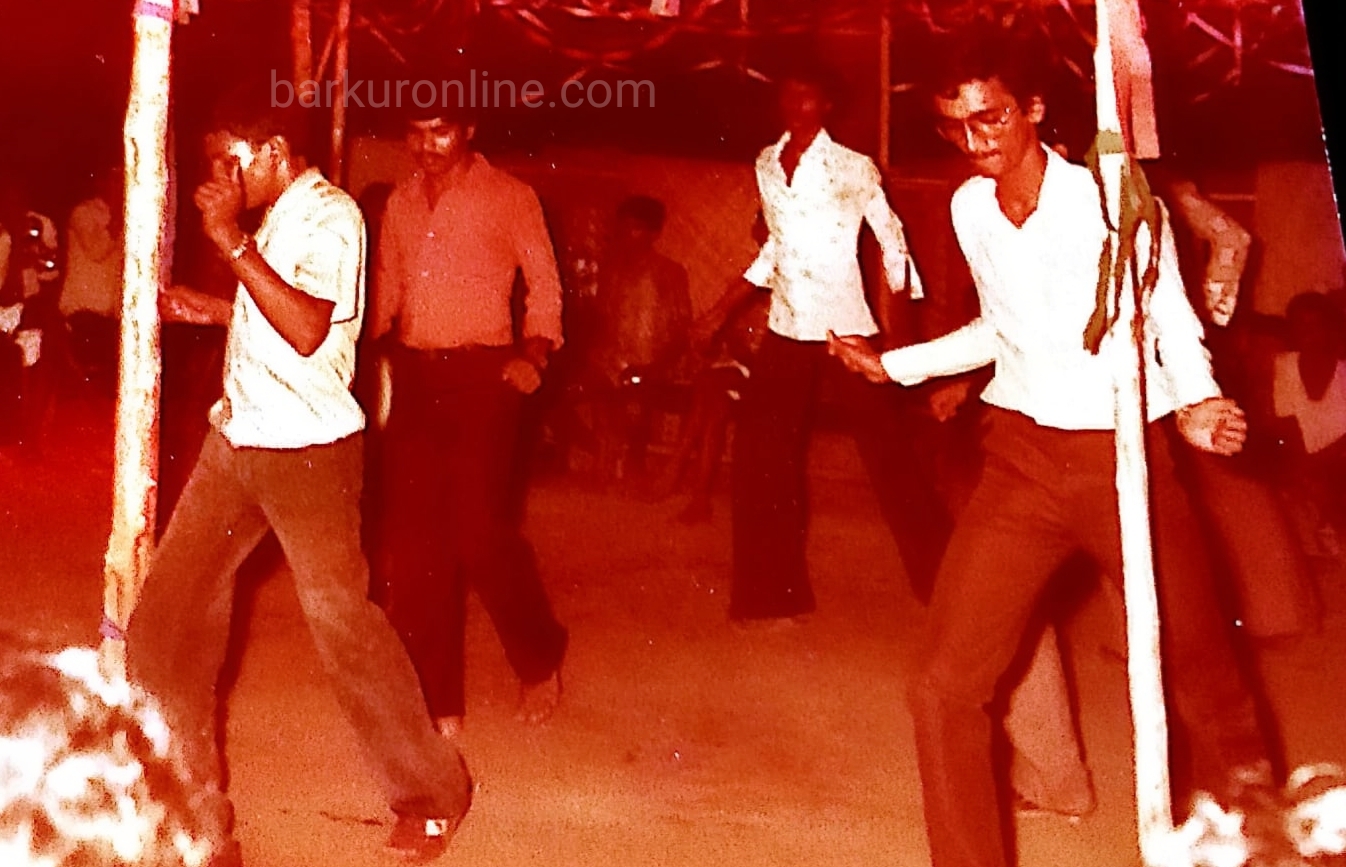 Also I am sure some of us may remember our Jogfalls, Bhadravati iron and steel factory, Sagar trip for which Harry wasn't able to come for some reason but he is the one who arranged the transport and see that the trip was successful.
There are are so many unique incidents which will never end if continue here, all I can say is, we love you Harry and you will be remain in our heart.
Vincent DAlmeida, USA
I was thinking, if we didn't had this whatsapp Group, how much we would have lost!!!!!!!
Please let us participate in the group joyfully and actively.
My one request - instead of waiting for people to die, to say something good about that person, if time permits, during the Birthday, Anniversary wishes, let us share our sweet memories of the concerned  person. 
Fr Reginald Pinto, Udupi, 25/07/2020
Yes Father, we agree with you...A famed Konkani playwright and actor Francis Fernandez, cassia, always say - "if you want to say anything good about me tell me that when I am alive..."
Barkuronline team is just trying it's little bit... I am sure not substantial...
As Fr. Reginald put it, we can utilize this page to talk about our stalwarts...
Good luck to all... and thank you...
Archibald Furtado, Udupi, 25/07/2020
I too echo what Rev Fr Regi and Archie has to say that is please admire or praise or acknowledge someone or your friends when they are alive. It would be rewarding or worthy and would have done world of good. That does not mean we can ignore or forget our friends or deter from praises all together for the deceased!!
Dr Derick DSouza, UK, 25/07/2020
Dr Derick, I agree with you, constantly on due occasion we have to remember the deceased people, that is those who were with us and the elders of our Parish who have helped and guided us, including former Directors of CYM. This will help our young generation to feel proud of Barkur. I remembered great article about Devu's dad by Kishoo, for example.
Fr Reginald Pinto, Udupi, 25/07/2020
Very good suggestion Fr.Regie, will start acting on it. Also as time to time we are advising people not to post or forward unnecessary messages or videos on this group, which most of the members follow. Please continue to respect this rule and make this group's clean and well maintained useful group for all the Ex- ICYM and current ICYM members. Also if you come across or missed members whose names are not added to this group, please let us know.
Vincent DAlmeida (USA), 25/07/2020
A life lived for others than self, in fond remembrance of….
HERALD J. SEQUEIRA, Barkur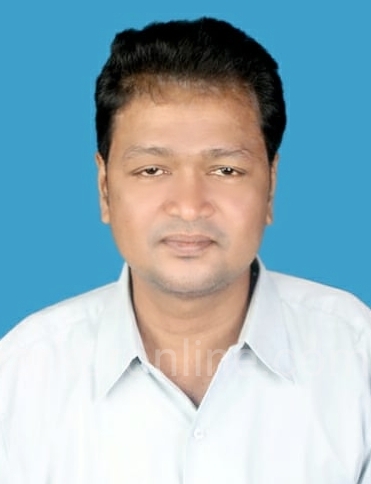 A founder member of CYM Barkur, when he was just 13 of teenage years in 1976, (its founder director, at present the Bishop of Bellary Diocese Rt. Rev. Dr. Henry D'Souza) and since then, was so closely, passionately and actively associated with it for the next 15 years, being its office bearer in different capacities ranging Cultural Secretary to President……… then moving to Bombay, here too playing a pivotal role, hand in hand with other like minded people, in mobilizing youth force to come together 1984 to 1988 and to form SPCYA  (St. Peter's Catholic Youth Association Barkur – Mumbai) in 1985 followed  till the foundation of today's giant Barkurian SPA (St. Peter's Association Barkur - Mumbai) way back on 17th April, 1988.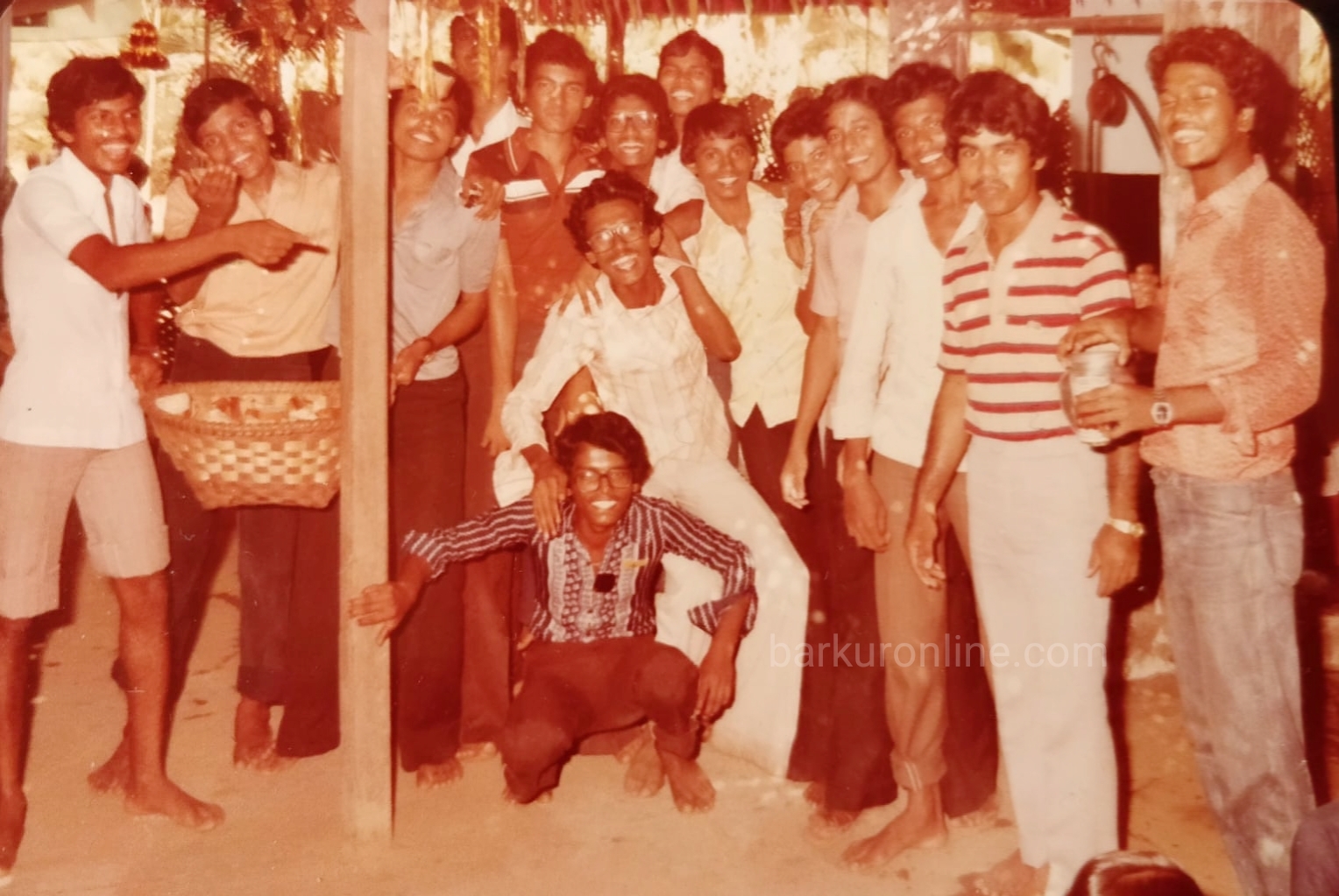 Once again a second innings at native Barkur CYM as its President, (under whom none other than Herald D'Souza, the present Administrator of Barkur Church served as Secretary) speaks in volumes for a man bestowed with handsome personality, lot of talents, leadership qualities and perhaps he was the only person in the history of Barkur Church to hold Presidents post of CYM once again, after a gap of 5 long years, in 1990.
Literally, for over a decade, all church activities had a smell of Harry's sweat, you call it a Shramadaan, Parish Day, Children's day, Youth Day, Catechism day, seminars, get-togethers, rally or conference…………………..
In short about Family and early days:
Japkalikudru, fertile and fortunate to give birth to great Sequiera's of yester years. One of them was legendary Victor Sequeira (& Theresa Sequiera.) For the present generation it's a story that he being a known tailor in Mumbai was one of the leading figures in Barkurian Association of Bombay. Later on moving to natives, was actively involved in St. Peters Association Barkur Church. His also an untimely death. Probably, that unfortunate demise of their father left non-erasable imprints in the career of Harry and his elder brother Lawrie.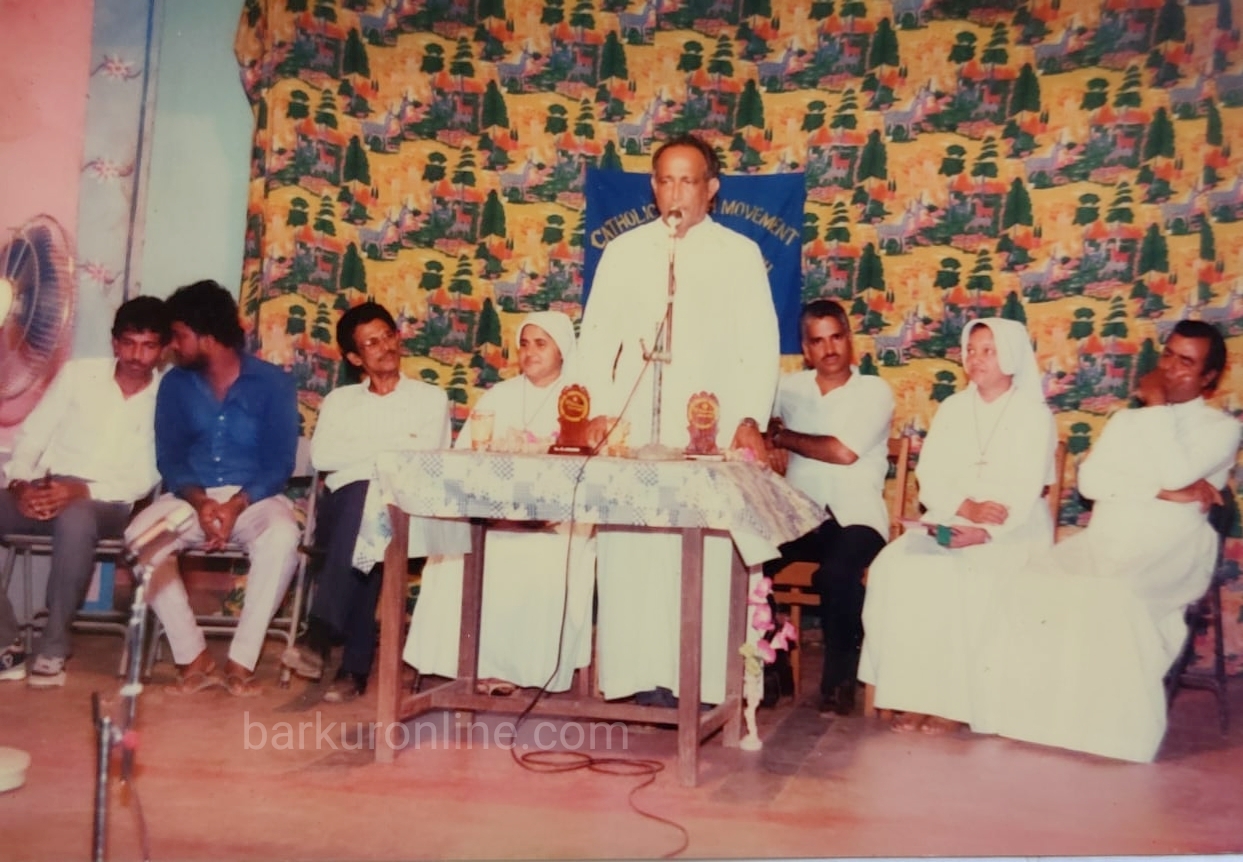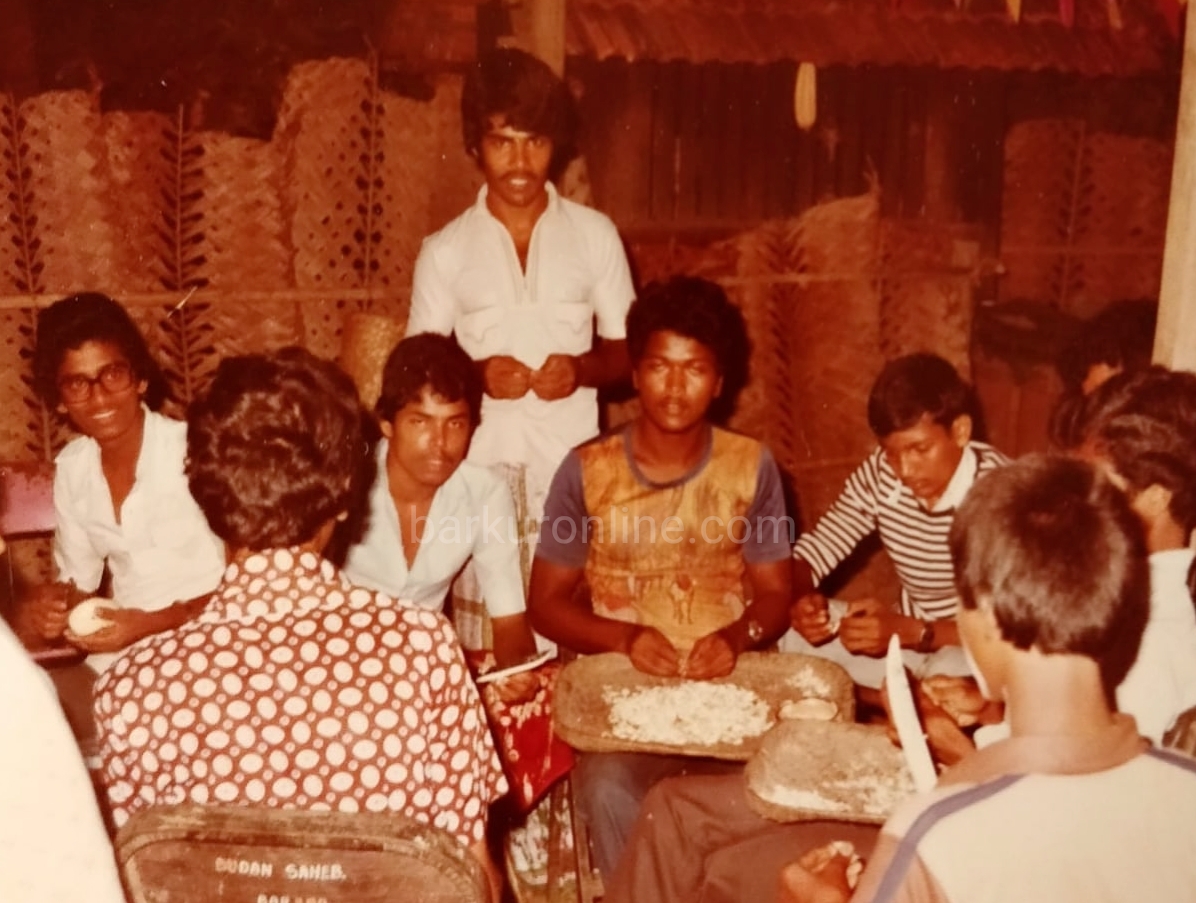 Both inherited great qualities of parents – leadership, courage, sportsmanship, helping nature, cooking tricks for masses from their mother, innovative and concern for fellow brethren………
It's just an opinion, if their Papa was alive to guide the budding sons, another few years, the history would have been different. Its said father is a father mom is mom. To play   either both roles to any mother on earth, it's just impossible. The pet children stopped their education halfway……………..a point both brothers shared with us at later years in their life.
Nevertheless, both 'Sequeira Brothers' left behind great memories. Is it a divine providence or a co-incidence both breathed their last at the age of 48..!?
Golden years of CYM Barkur: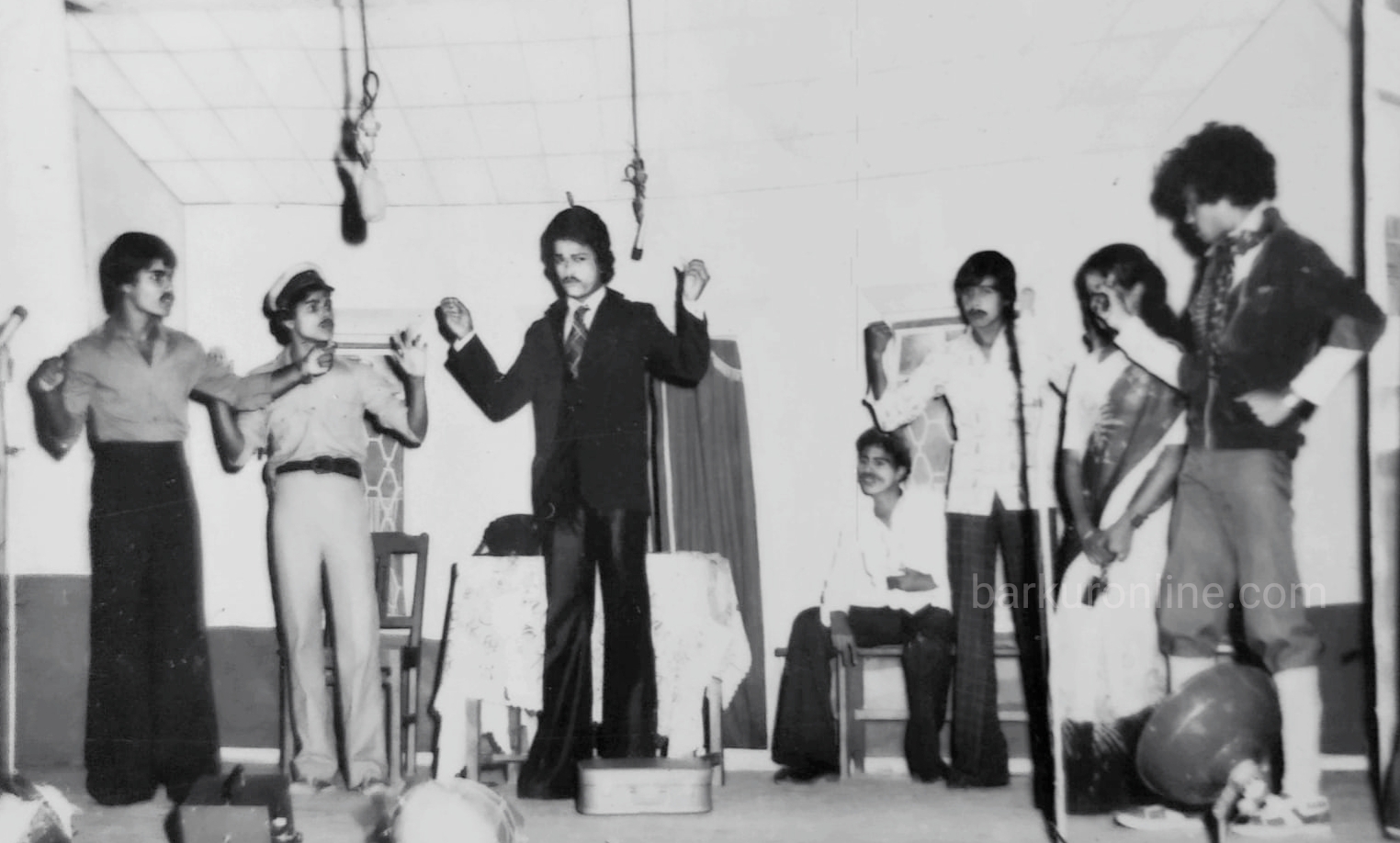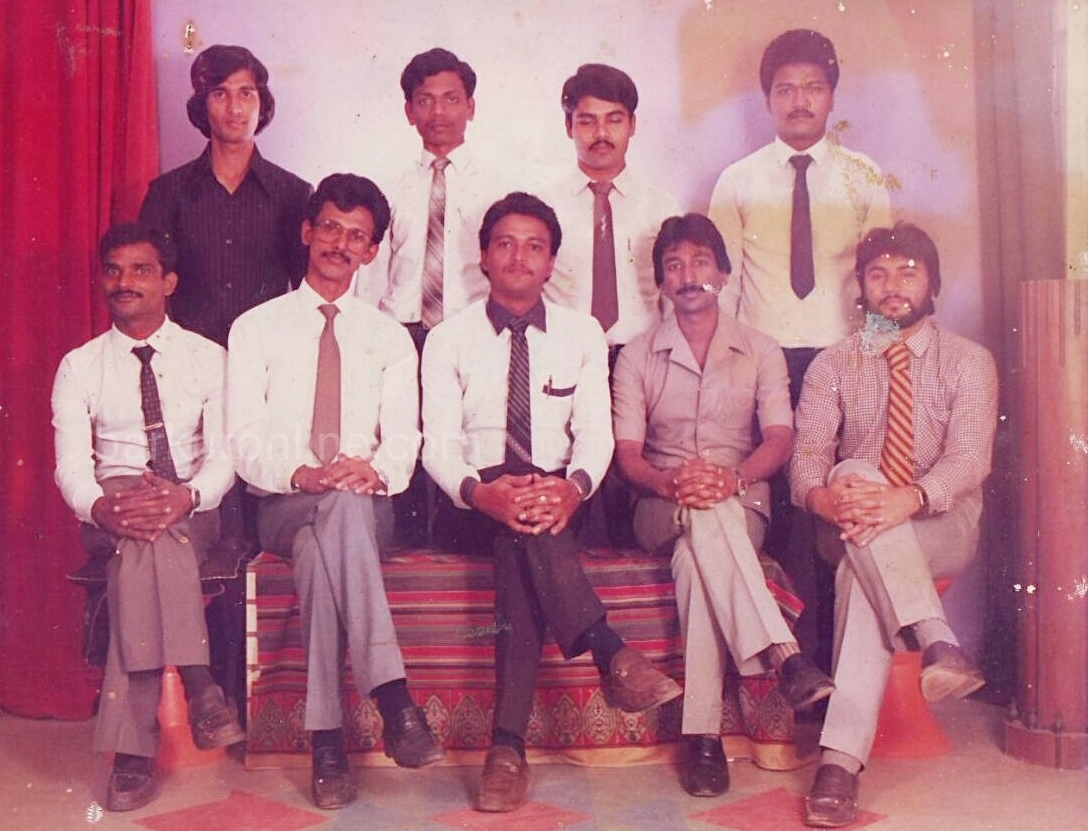 Its goes without saying, the CYM days under Fr. Patrick Rodrigues (presently the Director of Fr. Muller's Chartable Institutions, Kankanady, Mangalore) were the golden years in the 35 years history of CYM Barkur. Those three great years marked by lot of activities, almost each month there used to be some big event – social, religious or cultural. Not to elaborate, just one example, it's a un breakable record – as many as 15 plays were enacted on Barkur stage and Harry was one of the popular performers or participants. His role behind the screen also equally significant.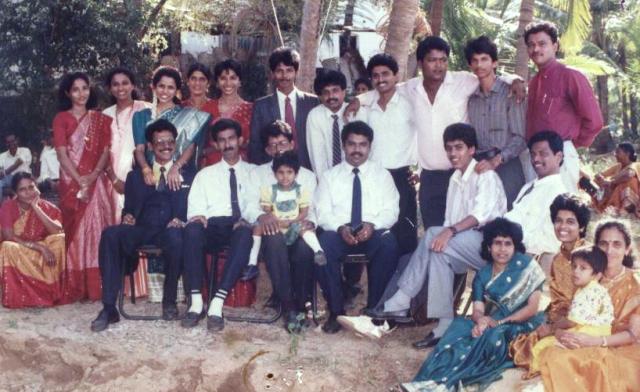 He was a versatile actor in comic roles. But I have recognized his talents in serious and character roles in Tisri Chit a social drama written by Late Wilfy Rebimbus, as Lia, a emotional man craving for love affection and recognition…….In real life too, he used to like and love people un conditionally…….and expected others to reciprocate.
Fine the Barkurian's by and large recollect his characters in Mogachi Deswatt, Main Kain Asai, Shirapachi Shirant, Kaloka thavn Uzwadak, Molbavaili Divti, Ekach Rookachin Phollan, Toonch Mojen Jeevith, Kazarachi Dotorn, Kainsar Asa Bachavi, Tisri-baail to mention a few…………its worth a mention that in later years he directed good number of plays for CYM.
It's a wonderful experience to share the stage with him and me too fortunate to act in most of the above plays, with Harry.
Mastermind for the success of CYM Decennial Celebrations:
December1987 must be the year for Harry to be at the peak of his fame. The CYM of Barkur under Hearld D'Souza and Ivan Gonsalves left no stone un turned to make the event historical one and it was truly so……the sky kissing tallest arrecanut tree planted at the centre of the Church compound, the three days religious, social and cultural events……all had a touch of Harry's hands. It was his magnetic personality, indeed a wonderful motivator used to attract younger ones around him. Though he was in Bombay, managed us to hire a luxury Bus exclusively for the convenience of Barkurian's to land in Barkur.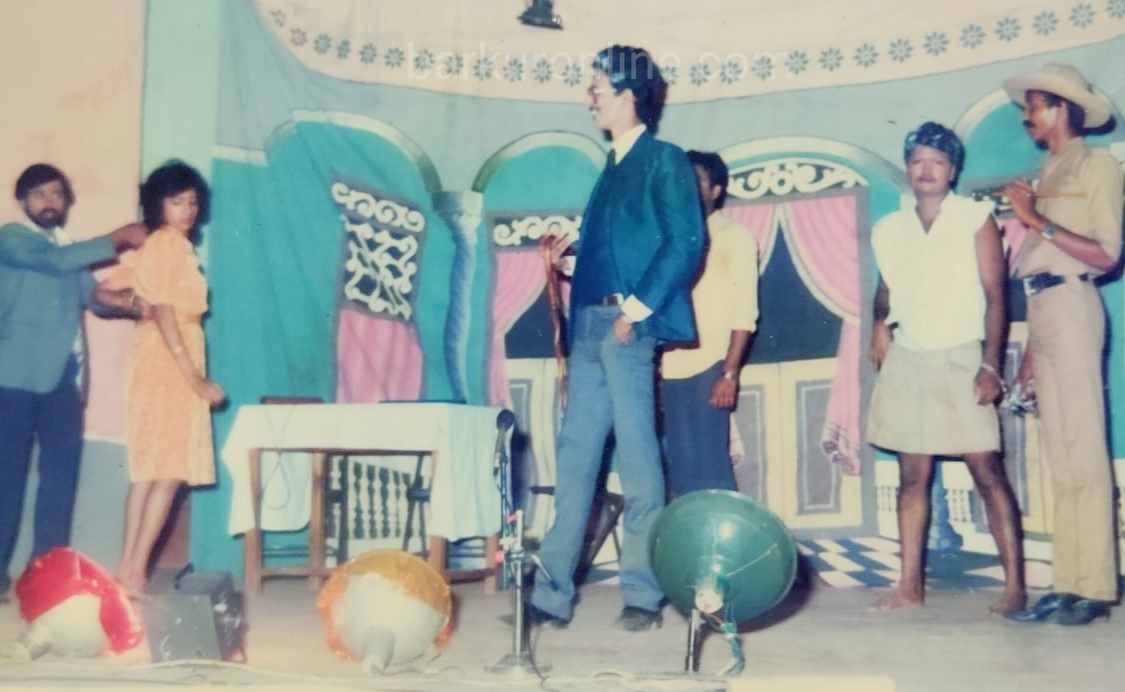 The second day cultural event the super hit play written by Henry D'Silva suratkal was enacted in the presence of record audience and the Harry was an overnight hero with his role Butler Bosthu. He had the privilege to perform in the same play in Bombay at St. Mary's Hall Mazgaon.
History repeated when the CYM celebrated Silver Jubilee on a grand scale in Dec. 2002, under stewardship of the then President Ms. Divya Furtado, yes Harry was playing an advisory role to guide the celebrations take place with all dignity and showmanship.
As an innovative farmer, businessman & social worker:
Back home, they were landlords, had vast paddy fields both in Hosala and Pandeshwar. We have seen Harry plough in these fields. He had natural love for flora and fauna and experimented innovative skills in farms, understand he was a speaker in Agro-conferences held at Brahmmavar. He was an expert swimmer and an equally good fish catcher using both traditional and modern methods. He had a passion for Kambala and won various prizes for his pet buffalo pair.
His was a generous heart I still remember – in the year 1982 September; on a chilled rainy day we had a Cycle picnic to Mandarthi. Tired and hungry resting near a place with rocks. Suddenly, Harry sprang a surprise with almost 4kg of hot snacks (Guddi Bhatta's fort view, near NJC,) gatti baje, the Hotel's day's full quota he bought for us….. There are innumerable incidents where he exhibited largesse to the contentment of the surrounding, spending from his pocket.
The later years and deteriorating health:
Probably, his elder brother's untimely demise had a painful impact on Harry's own and literally he kept a low profile thereafter. About an year ago, he was admitted in Baliga Hospital, though not keeping well, was spontaneous in cracking jokes – my wife was supervising the practical's of Nursing students, this man cautioning not to leave young students near young patients! When reminded of his health condition – his reply was in lighter vein, I am alright, just here to oversee how the new hospital is functioning!!
One could easily notice the sad reality of Harry, hiding under veil of artificial smile, he was anticipating a pre-matured departure from this world………..For a man who loved and admired by masses, the Sunday the 25th July 2010 had a sad reality to intimate them Harry is no more! The nature too weeping with rainy tears…..for a person who loved her.
There was none in Barkur or in the surrounding unknown to him. Scores gathered to pay their last respects in evidence to his popularity. On 30th July, 2010 his mortal remains cremated in the same place where his parents and elder brother Lawrie taking rest in peace.  It must be divine providence; I had the privilege to have last glimpse at the man who was so active in the same Church compound for last 3 decades with his trademark smile and heart and soul participation.
Conclusion:
Multifaceted Harry always remembered by every household in Barkur. Its his organizing skills at weddings pendal of yester years, normally used to held at homes – from cooking to decoration, brass band to procession, let it be the annual parish feast or the X'Mas tree and crib or star…..everyone, young and old have their own versions of stories associated with Harry's links. The elder one Lawrie a leader of class and the younger one Harry the leader of masses will always be the part of history of Barkur.
Sequeira's you should feel proud in having such gems in your clan, sisters of these great brothers must be cherishing good old memories…..wife of Harry, Sharmila might had the company of her husband for a short span but it is always a treasure to preserve for life time and his son Shawn, once grows up, will be reminded to be a descendent of a great life and a legacy lived for others more than self.
We humbly pray to Almighty to grant eternal rest to the departed soul and solace to the bereaved family members.
On behalf of Barkur-on-line Team & ICYM Barkur Ex-Members Association,
P. Archibald Furtado, Muscat 22nd August, 2010, furtadoarchibald@hotmail.com