Anisha Picardo secures 17th Rank at All India Level
-News n Pics Eric Soans, Barkur
Anisha Christina Picardo, D/o Mr Denis and Mrs Judith Picardo of Kudru ward has secured 17th Rank in All India GATE Architecture Exam.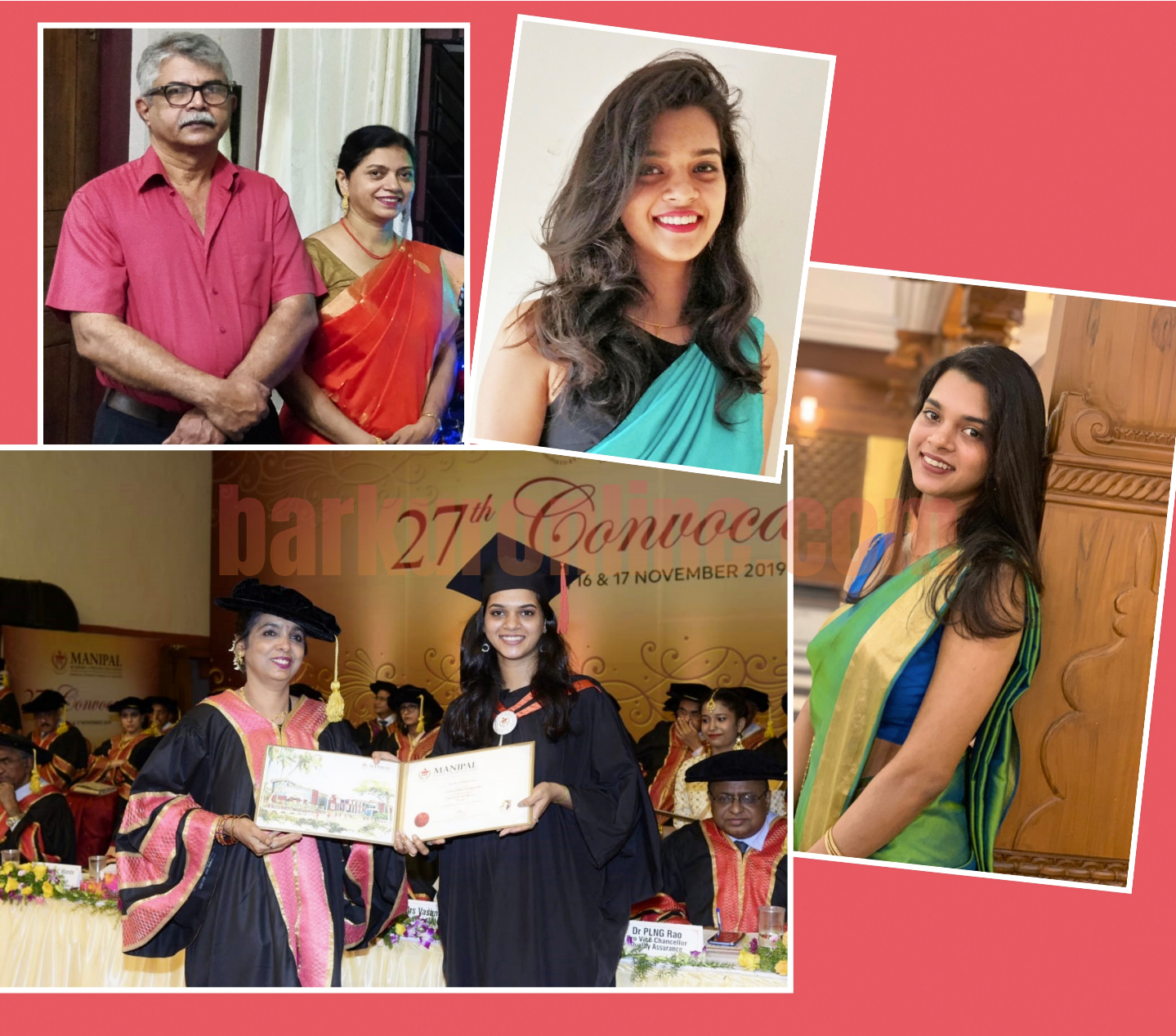 She studied at SMS English medium school, Brahmavar till 10th (CBSE) and achieved A+ grade. Then she continued her PUC studies in SMS PU College, Brahmavar and secured 92% marks.
She joined MIT, Manipal and completed her B.Arch. degree and graduated in the year 2019.
She appeared for GATE Architecture exam this year and secured 17th rank in All India level.
Anisha was recently  honored at St. Peter's Church after Easter mass, along with her proud parents Mr. Denis and Mrs. Judith Picardo.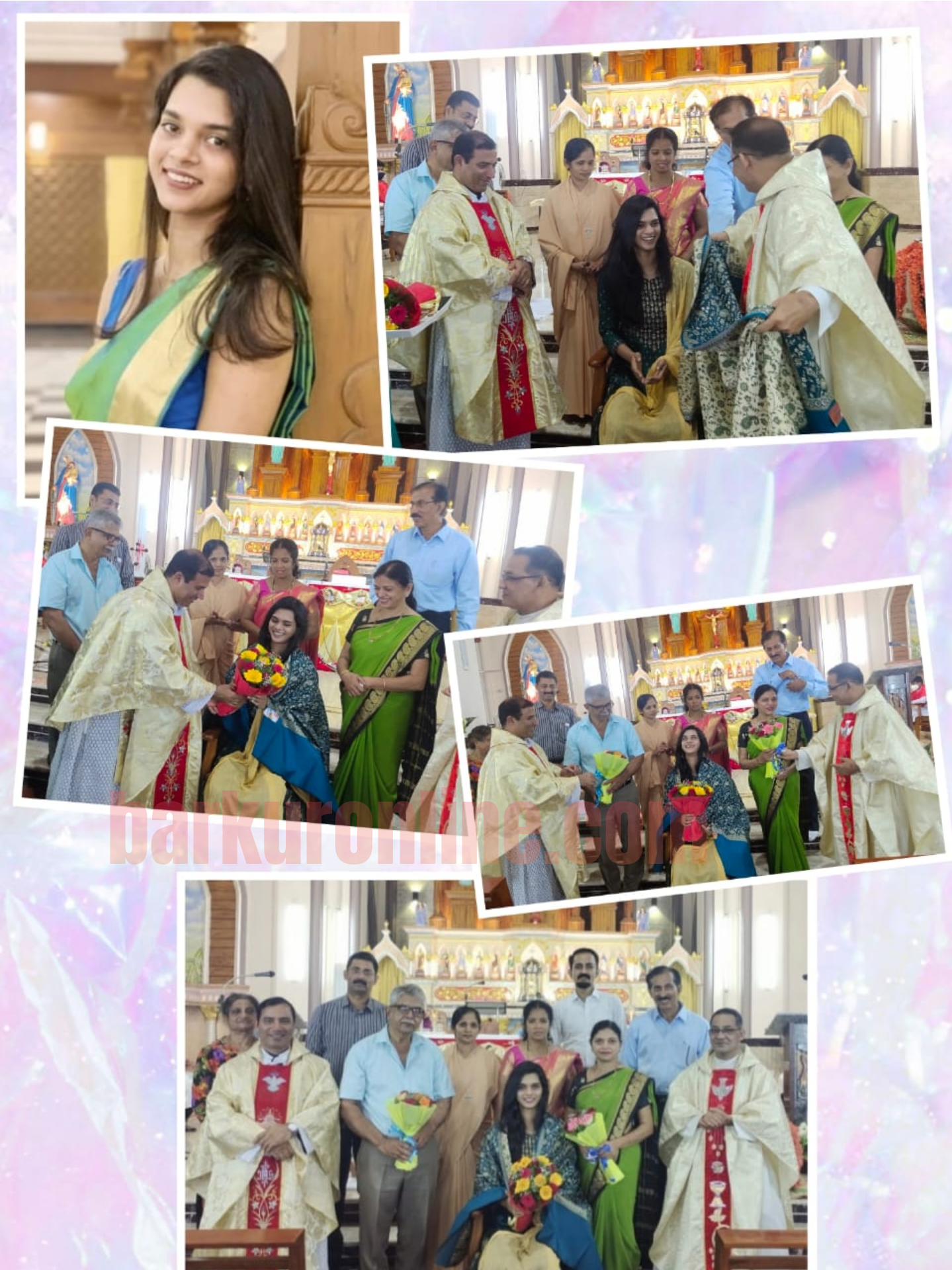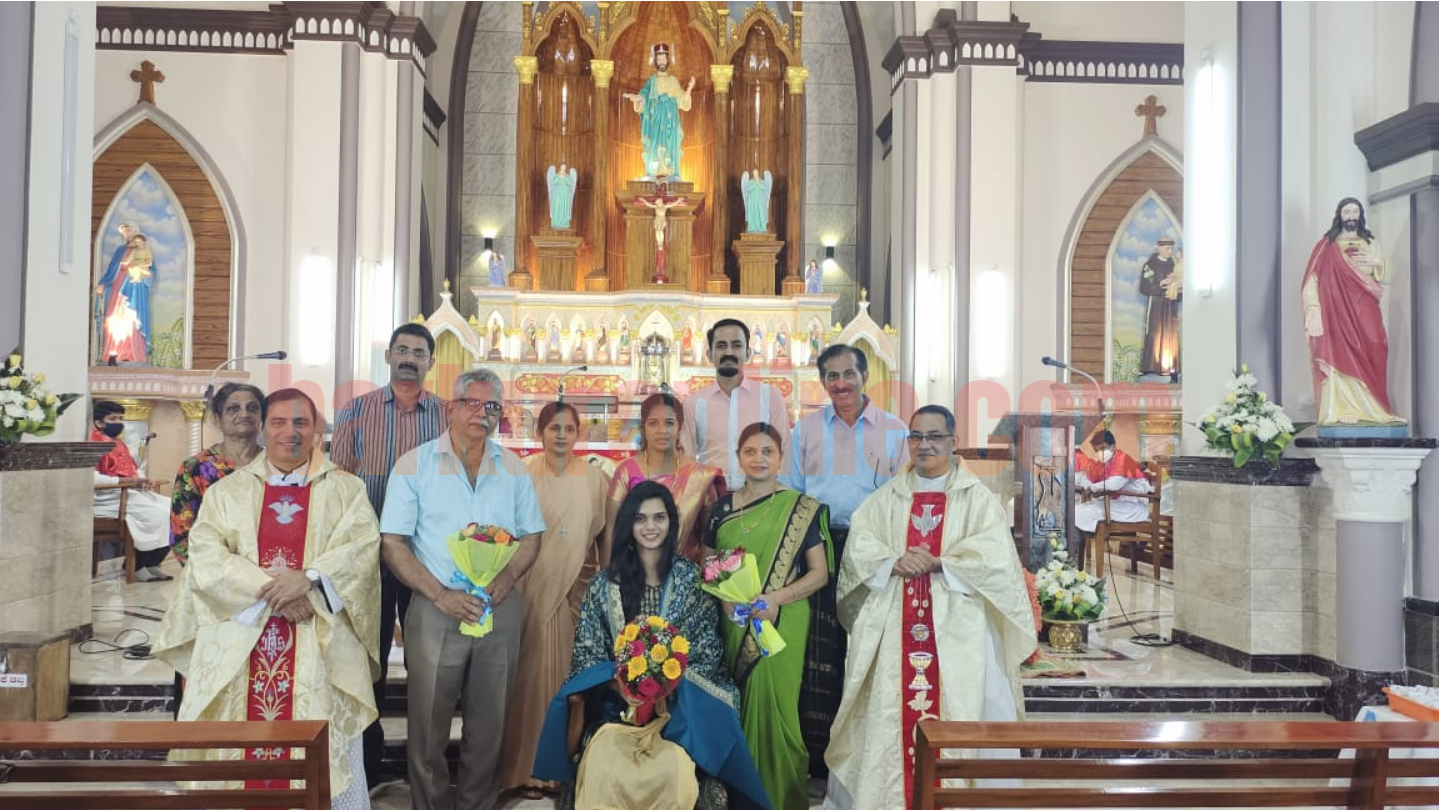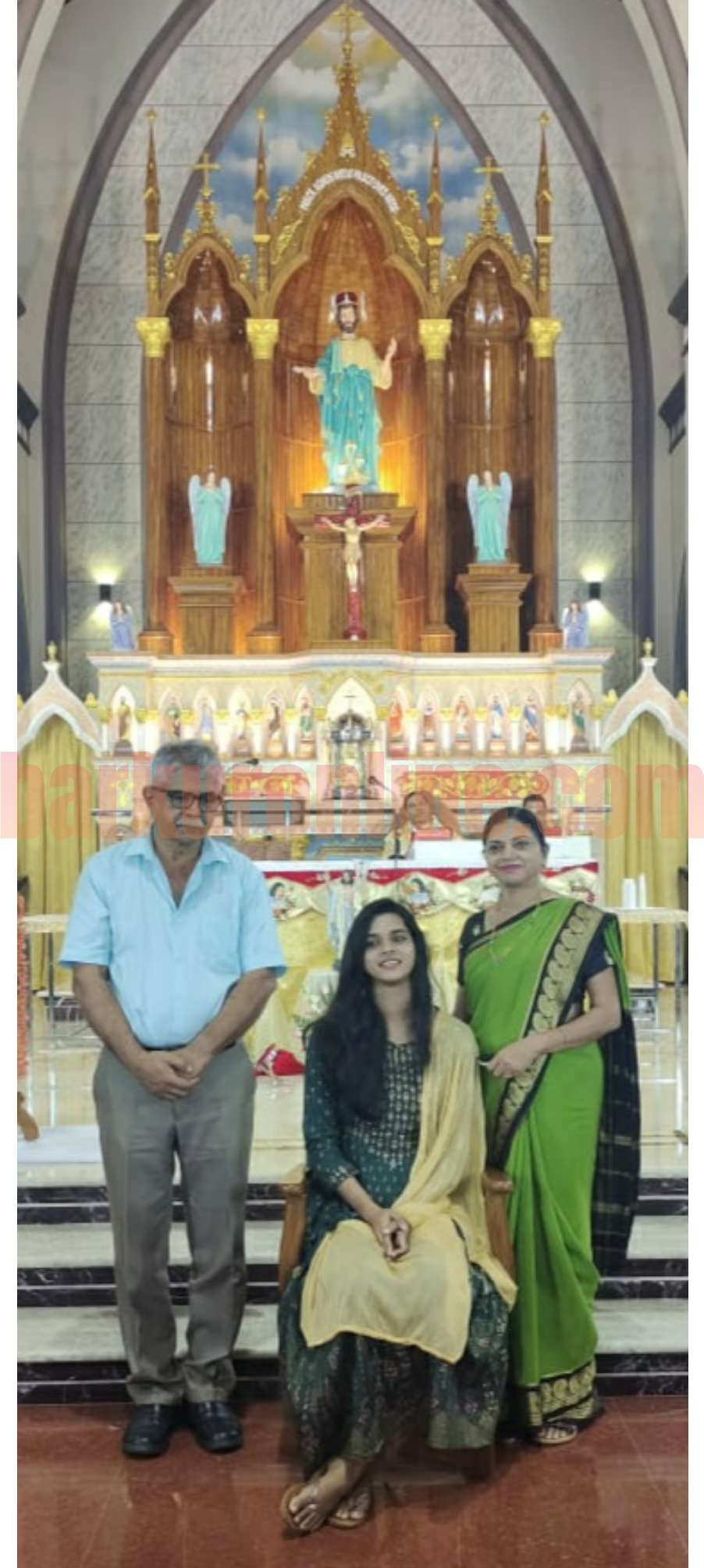 Rev. Fr. Philip Neri Aranha, Parish Priest, Rev. Fr. Wilfred Rodrigues OCD, Asst. Director, Retreat Center, Ranipura, Sr. Jasmitha Crasta, Superior, IHM Convent, Mr. Herald D'Souza, Vice president, Mrs. Evet Lewis, Secretary, Mr. Eric Soans, Co-ordinator of commissions, Mr. Praveen Carvalho, Convenor of Youth Commission, Mrs. Anet Suares, Convenor of Education Commission were present during the occasion.
We all at barkuronline.com wish her every success in her future assignment of achieving prestigious masters degree in Architecture and congratulate her proud parents Mr Denis and Mrs Judith Picardo and her brothers Mr Darren Kevin and Reuben Mark Picardo.