The children in Maryknoll School, Hosala - Barkur receive Note Books
The children in Maryknoll School, Hosala - Barkur receive Note Books
SPA Barkur - Mumbai always kept the requirements and needs of MHPS on its priority as the big chunk of its Members once studied in this alma mater and native Barkur always remained close to their hearts and probably considers 'whatever little done to least one in the society is done to the God himself….'
In spite of Covid 19 pandemic which sent shock waves everywhere, the spirit of helping and encouraging students in Maryknoll has been continuous and on Saturday, 24th July, 2021 a formal programme was organised by the School.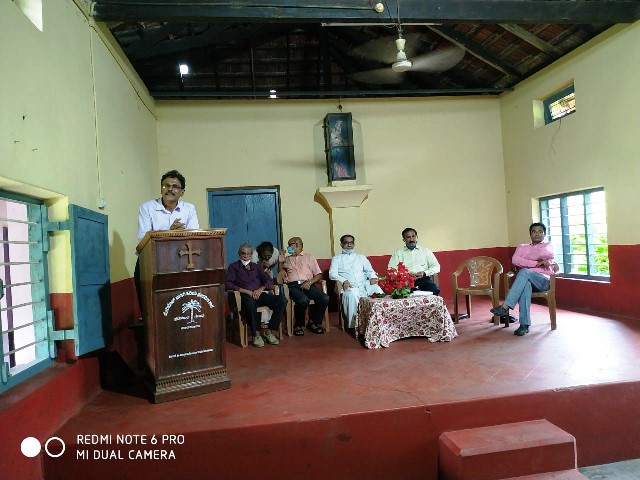 Maryknoll School, one of the best in the locality known for quality and value based basic and primary education, catering the lower and middle class families in our Barkur, rightly boast and proud of its spectacular record of 81 great years, (1940 -2021) now heading towards its Centenary Celebrations. In the changed situation it sailed through the tough weather as the Correspondent Rev Fr. Philip Neri Aranha and the Management team putting every effort to see that most of the better facilities and best learning atmosphere with well qualified teachers offered over here.
In general since its inception years from 1988, and in particular for the past 15 odd years, SPA Barkur – Mumbai has been bearing the cost of Uniforms and its stitching charges for all students, occasionally  except one or two classes, Note Books for all children and other needs whenever asked for.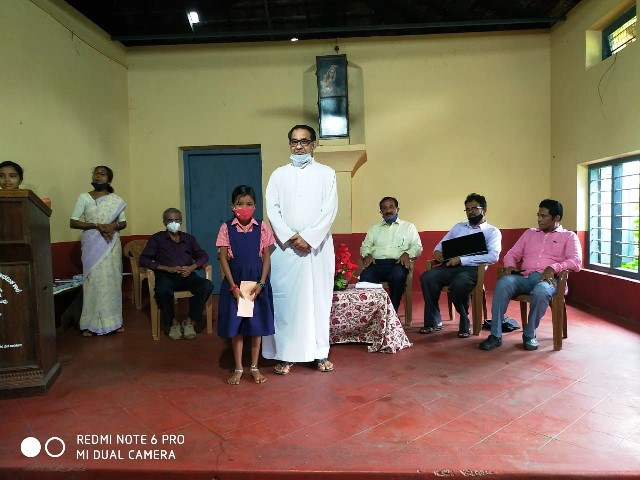 At 10.00 AM Former Office bearers of SPA Archibald Furtado, Ivan Suares, Ralph Montiero and Divyanand Gonsalves were invited to witness the symbolic 'Note Book Distribution program' in the School. The students' community had a large smile on their faces…. In case of tiny tots and those learning in lower divisions, respective parents enthusiastically present to collect the Note Book Packets for their respective children. On this occasion, the School also distributed Scholarships sponsored by philanthropist MOHD Abbas to the deserving students, studying in various classes….
Head Mistress of MHPS Mrs Rosy Sequeira, after invoking Almighty Lord and Patroness Mother Mary's grace, cordially welcomed the Parish Priest and Correspondent of the School and Parish Priest Rev Fr. Philip Neri Aranha, Vice President of the Parish Pastoral Council Herald D'Souza and SPA representatives and in her introductory talk expressed happiness and gratitude's to SPA in particular for their concern, love and generosity towards Maryknoll.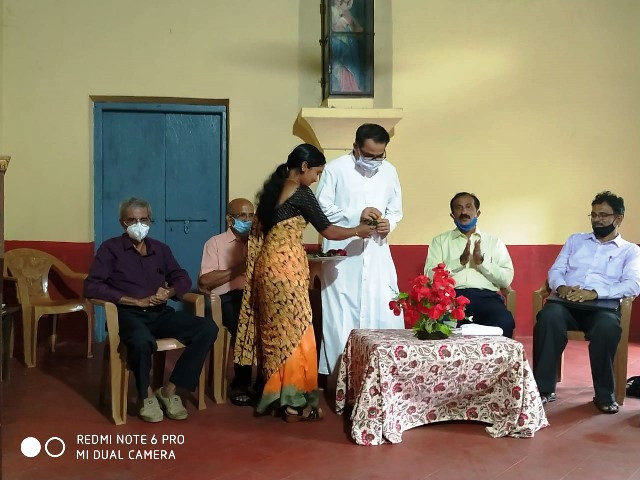 Archibald Furtado, Founder Secretary of SPA, spoke on behalf of SPA President and Office bearers and Members and expressed his satisfaction to be in this alma mater which taught him and his colleagues' basic education, morals and instilled discipline in their life and assured best co-operation from SPA towards the needs of Maryknoll as before.
Herald D'Souza too shared his nostalgic memories and informed the gathering that, the old students of this 81 years old schools and shining all over the globe, in every walks of life. He also thanked all donors and wished all well and thanks to the students, their parents, the HM, all other teachers who are giving their best service in this institution.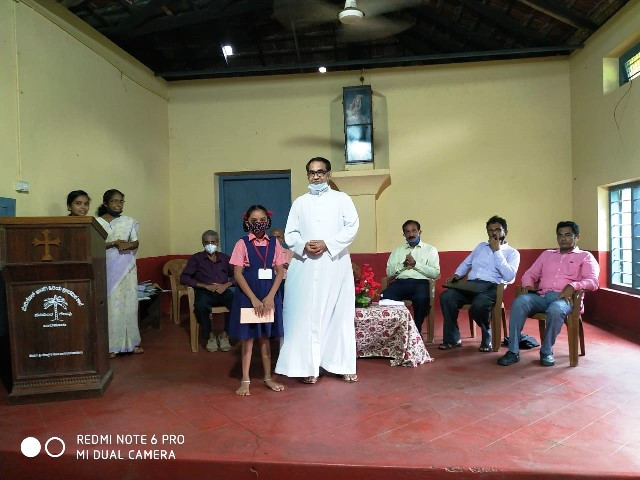 Fr. Philip Neri Aranha in his crispy presidential address, thrown light on the difference between online classes and physically attending the School as the latter only instil the spirit of living, sharing and learning together in the minds of young students and hoped the situation will improve and Maryknoll will be back to action and activities soon, weathering the trauma of Covid 19 threat.
He called back the contribution of SPA in the past many years like Note Books, Uniforms, salary of an English teacher etc and expected same helping hand in coming academic years. He had special praises for Head Teacher Rosy Sequirera and Joyce Vandan DSa only two paid teachers by the Govt and honorary teachers for whom the Mgmt is paying  very minimum but they all offering the maximum by way of imparting education, as a passion and invoked Almighty Lords blessings for their self less services in Maryknoll.
To conclude the short but well organised program, Ms Rakshita proposed vote of thanks to all who attended the function and made it a success. The whole programme was meticulously compeered by teacher Ms Sangeeta.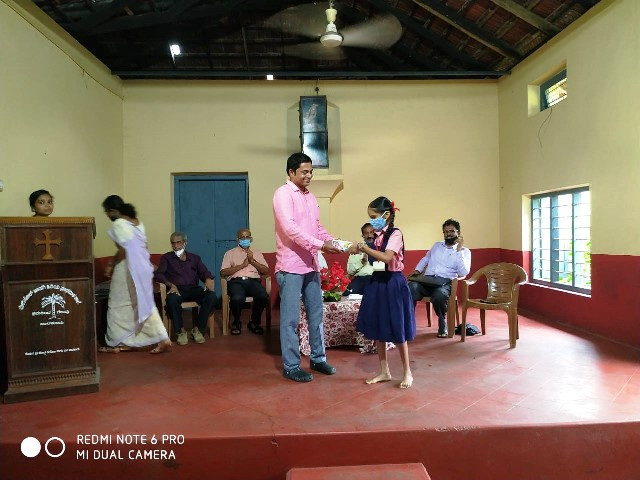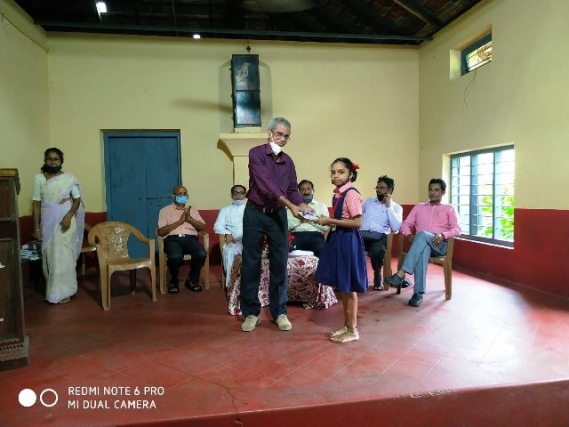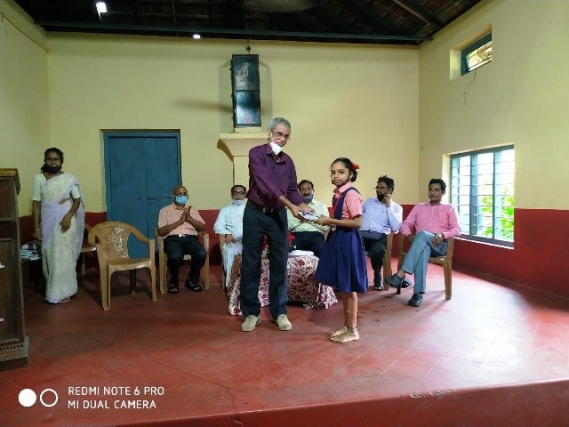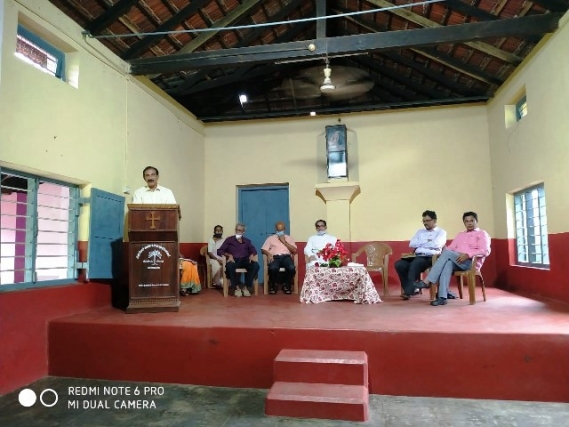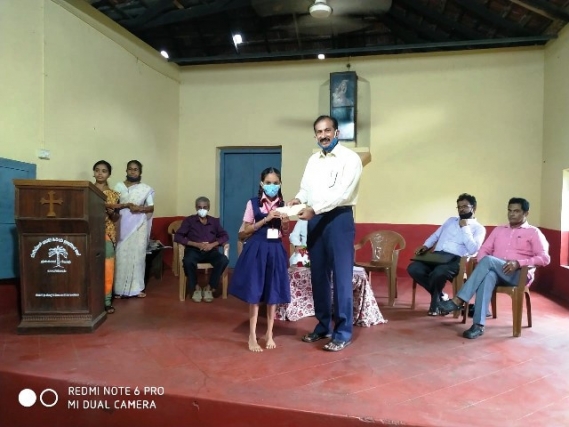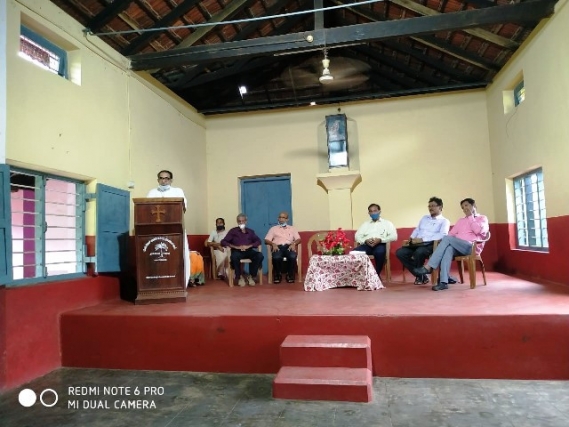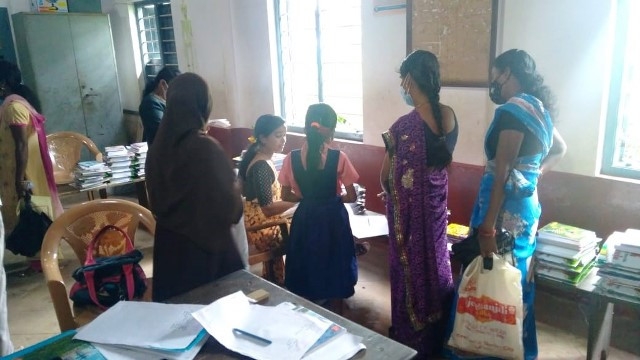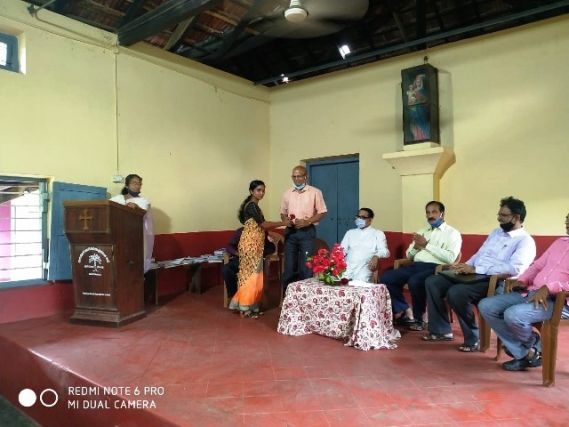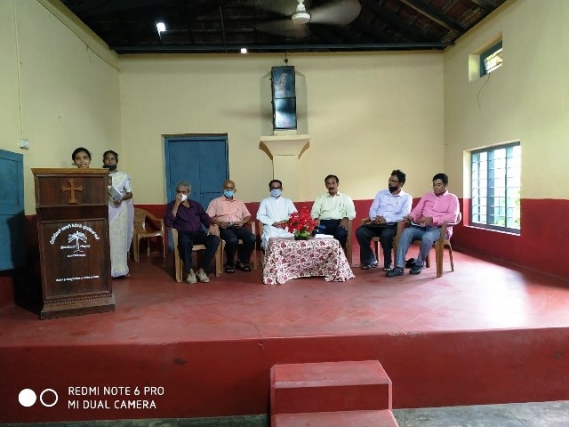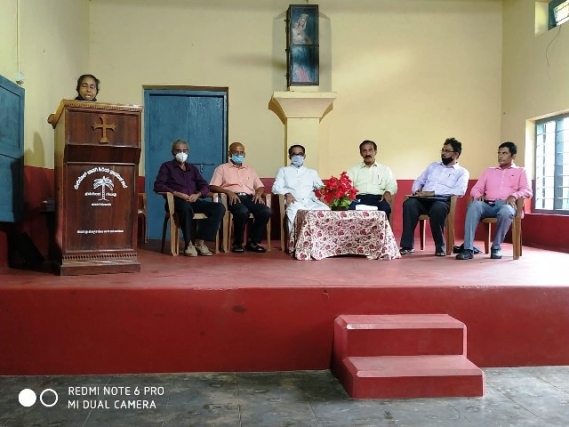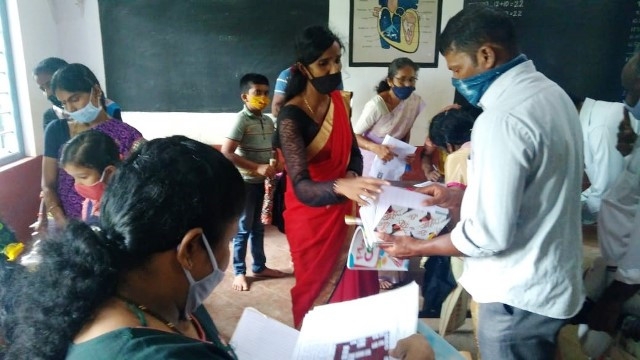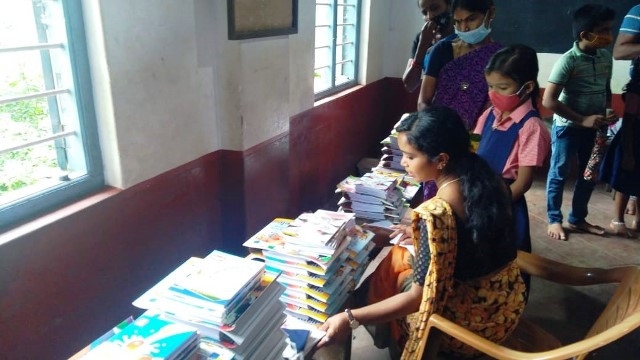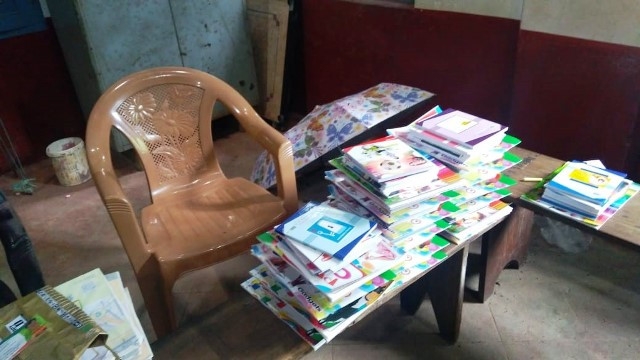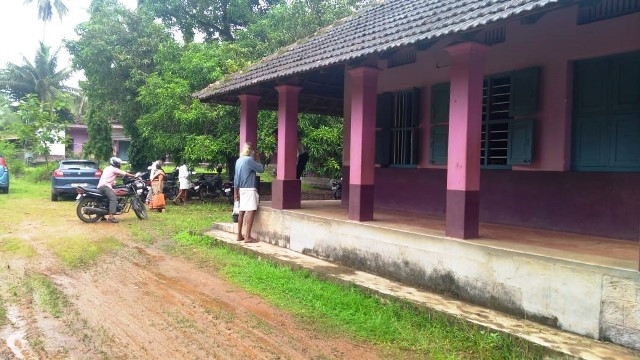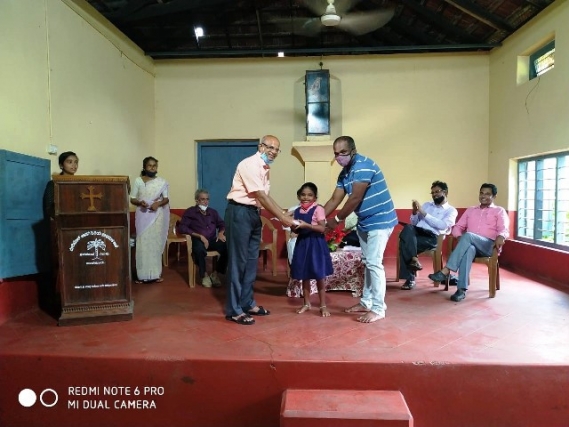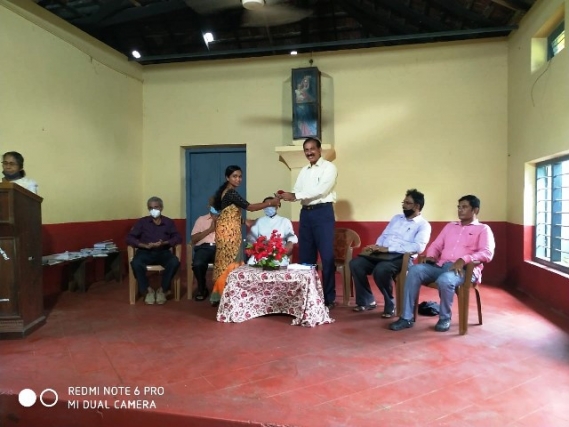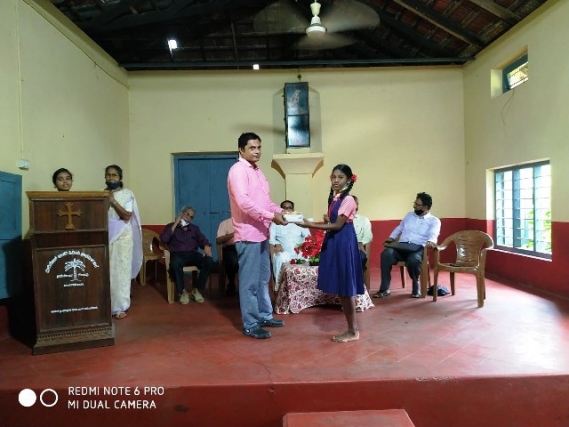 Reported by: ASF and pictures by Suresh Kunder.