Gauri V.Poojary of Barkur elected Udupi Taluk Panchayat president
Gauri V.Poojary Barkur elected Udupi Taluk Panchayat President
Gauri V Poojary  of the BJP  has been elected as the Udupi Taluk Panchayat President.
The election process was conducted by Kundapur Assistant Commissioner Sadashiv Prabhu.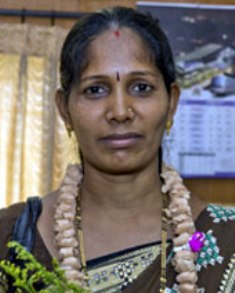 Speaking after getting elected as the president, Gauri thanked former MLA Haladi Srinivas Shetty for his support. "I will try to give good administration in the next 20 months. I will give importance to transparency in the administration. The funds released to Taluk Panchayat is meagre in the recent days. I will try my level best to get additional funds to take up development work" she said. 
Wishing the newly elected president, Kaapu MLA Lalaji R.Mendon called upon the Taluk Panchayat members to work unitedly for the development of the taluk. "The ruling members should take all the members to confidence while taking up the work." he said.
MLA Raghupathy Bhat, Zilla, Panchayat-in-charge President Upendra Nayak, Taluk Panchayat EOD Manjunathaiah too wished the president. 
Gauri V.Poojary hails from Hosala in Barkur. She is the old student of Maryknoll Hr.Pry.School, Maryknoll High School and National Junior College. She has studied upto II PUC. She has served as the Vice-President of Barkur  Gram Panchayat last year. 
Gauri is the daughter of Late Mahabala Poojary and Smt.Jalaja Poojary, She is married to Vishwanath Kotian who is presently working in Mumbai. She has a son Shreyas Gautham studying in 7th standard.
It was Barkur Shantharam Shetty who pursuaded Gauri to enter into politics.
We at  BARKURONLINE  wish Gauri , every success in her political career.