Morvine Quadros Barkur March into GVOM Finals in Muscat
The Mangalorean Catholic Centre of the Parish (MCCP – Sts. Peter and Paul Church – Ruwi) organized the semi final round for the Sultanate of Oman region of the third version of the Gulf Voice of Mangalore on Friday, 21st September 2012 in the main hall of Sts. Peter and Paul Church, Ruwi. Morvine Quadras from Barkur and Reena Shareen D Souza, were selected to the finals at Qatar which will be held in the month of October 2012.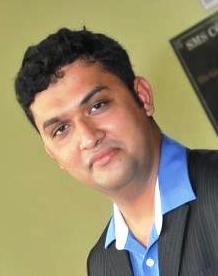 Hailing from Hosala Barkur, Morvine is the proud son of Monica and Edward Quadras, originally from Bennekudru, Barkur. A graduate in Electrical Engineering from the prestigeous St.Joseph's Engineering College, Mangalore, he is currently  working at Muscat. Oman. He was in limelight at native Barkur since his childhood with his graceful dancing and melodious singing skills. A talented member of  much acclaimed Barkur choir , his talents were showcased in the legendary cultural extravangazas presented by The Expressions, a group of like minded people promoting talents, based in Barkur.  He shot into fame in Muscat by his rendition of Kevin Misquith's cult song Kenna Kenna and became a hearthrob of Mangaloreans in Muscat over night.
The Main Hall of Sts. Peter and Paul church was packed with music enthusiasts.  Certainly it was a delightful battle of singing talents for the twelve semifinalists, six men and six ladies, who were selected at the preliminary rounds competition of the Gulf Voice of Mangalore 2012, titled MCCP Kogul and MCCP Maina, on Thursday, 21st June 2012 at Sts. Peter and Paul Church Main Hall. The winners of the MCCP Kogul and MCCP Maina singing competition were Morvine Quadras, Zino Micheal Saldanah, Ambrose Ivan Moras, Vincent D'souza, Stanislus D'souza and Peter Issac D'souza in the men's category and Reena Shareen D'souza, Josma Henna Rodrigues,  Astrin Virginia Agnessa D'silva,  Maria Pramila D'costa, Flavia D'souza and Flavia Castelino in the ladies category.
The event commenced with a traditional welcome by Mariete Fernandes, one the active member of the community and past Spiritual Secretary of MCCP. After the opening prayers by Fr. Wilson Rumao – spiritual director of the Konkani Community in Muscat, the Konkani singings stars competing in the semi-final rounds  were escorted to the stage by the anchor of the show Dilip Correa - a renowned multitalented personality,  Konkani activist, actor, singer, office bearer of ABC Toastmasters Club and the past main coordinator of MCCP.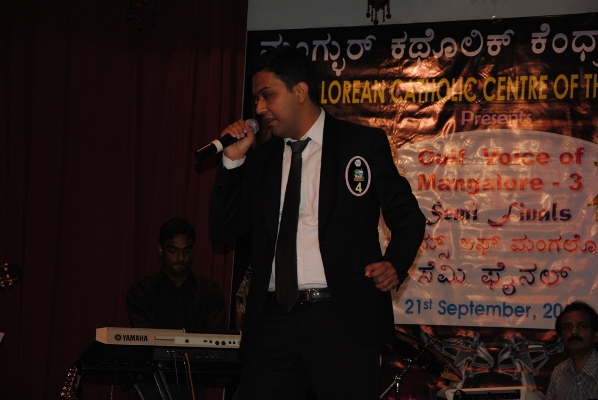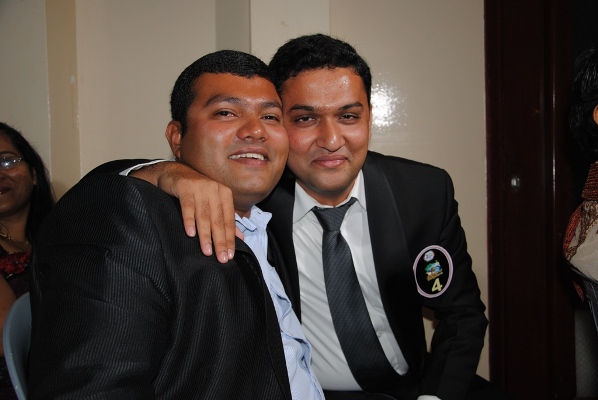 The official welcome address was then presented by Stanley T. H. Fernandes, the immediate past president of MCCP. He expressed his special gratitude to Apolinaris D Souza for the great support that was rendered to conduct the Gulf Voice of Mangalore semi-finals and also, Robert D Souza and his band for the live performance during the competition.  Clita Crasta, the present Vice President – Cultural, Spiritual and Community Services introduced the eminent judges of the competition. The judges were presented with floral bouquets by Eula Pinto – past Vice President of MCCP, Ajit Walder – current Vice President – Sports and Finance Committee and Mariete Fernandes.

 
The distinguished judges adjudicated the semifinal rounds were as follows :

 
STAN D'SOUZA, an eminent music composer and singer from UAE with more than 30 years of service in the Konkani Music field and playing guitar for many major musical events.  He was a troupe member of 'Wilfy Nite' having sung for more than fifty 'Wilfy Nites', accompanying him in many shows in and out of Mangalore including Bangalore, Mumbai including Wilfy's Dubai show in 2008 and Wilfy's Golden Sentimental Nite in Mangalore in 2009.  Stan has also offered his golden voice to some of Wilfy's cassettes/CDs and was a judge for many singing competitions in Dubai & Abudhabi.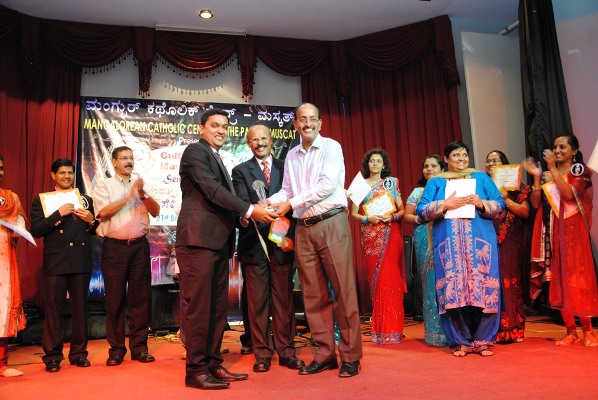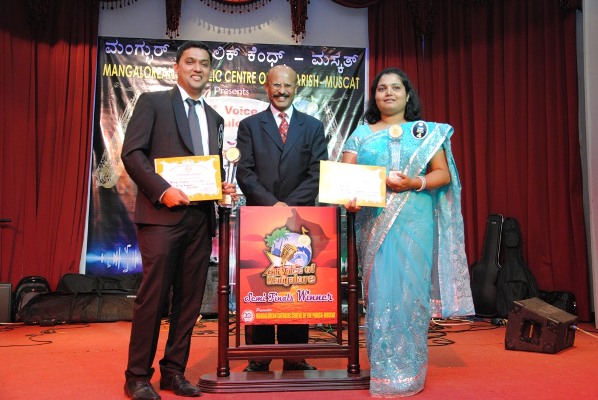 He has helped to guide the singers of Dubai in their preparation for the 'Gulf voice of Mangalore' singing competition.  Stan has produced, composed and released a CD of 17 Konkani songs in August 2009 titled "Eka Pakya Pondlim Gayanam" which was a Family CD album;  all songs were sung exclusively by his immediate family, wife Lynette, daughter Rovina and son Kevin, which has received good reviews by many fellow singers and musicians for the quality of songs and music.

 
Sharjah based ELDRICH D'SOUZA, son of Late Renford D'Souza, an accomplished musician with a magnificent voice and well-versed in playing the guitar and Ida D'Souza, a talented actress of the local Konkani and Tulu plays during her youth.  Eldrich was trained under his father's guidance, can play keyboard and guitar with ease and flair. He is the recipient of numerous awards at Inter-School and College level singing competitions and sung many CDs and Cassettes.  At the young age of 14, he started playing the keyboard and singing in the Cascades Band, Mumbai. He has played the keyboard and sang for the band Fusion in Mumbai for 5 years. Eldrich was a judge for many singing competitions in Mumbai and Dubai and will be the active member of Nach Baila Nach...Baila Dance Competition, a live singing with Claud D'Souza and others along with live Brass Band by Ramiro Mascarenhas and Troupe.

 
Third judge was Preema Rodrigues D Souza, an active member of St. Michael's Church Choir, Sharjah and of Mogachi Lahran Committee as the Cultural President, started the singing at the age of 6 for the Annual Inter-Parish singing competitions organised by Konkani Natak Sabha in Mangalore and then trained under Late Mr. Bennett Pinto in the Cecelian Choir - Bejai for 13 years from 1986 to 1999 as the lead Soprano singer and in Guitar playing.  She was awarded the Best Female Singer by Konkani Natak Sabha in the Adults Female Solo Category for 4 years in a row and also received numerous awards at the Inter-Parish and Inter-school and college level singing competitions.  Preema has sung for over 75 cassettes/albums and received Pratibha Puraskar from Mandd Sobhann for Excellence in the  Music at the  Ínter-College Level. She has performed in numerous stage shows for the noted Singers and composers like Wilson Olivera, Stany Mendonca,  Eric Ozario (Mandd Sobhann) and Paradela Nite in Mangalore and was a judge for many singing competitions in Mangalore and Dubai.
Preema's upcoming projects include the participation of Nach Baila Nach...Baila Dance Competition, live singing with Claud D'Souza and others along with live Brass Band by Ramiro Mascarenhas and Troupe, Wilson Olivera Nite on 23rd November 2012 at the Sheikh Rashid Auditorium in Dubai and Recording for Vincent Fernandes Mogachi Lahran Volume 9 Baila CD.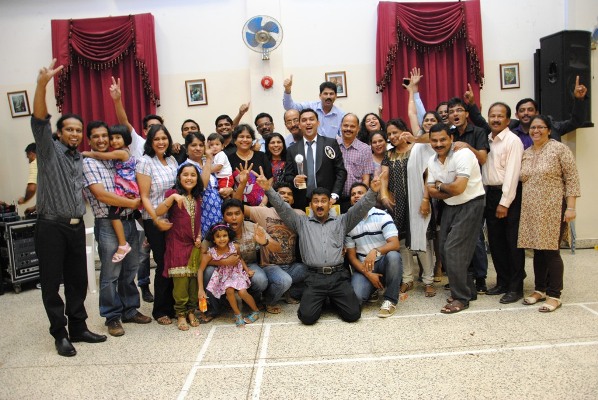 All the twelve contestants participated with a true spirit of competition and presented an enthralling performance to the packed audience at the Sts. Peter and Paul Church. However, Morvine Quadras and Reena Shareen D Souza's  exhibition of brilliant of singing talents surpassed all other contestants performance and they came as the clear winners. Morvine and Reena will be representing Oman's Konkani community in the finals of the Gulf Voice of Mangalore competition to be held in Qatar next month.
Before announcing the results, Stan, Eldrich and Preema presented few Konkani numbers and thus entertaining the audience. Stan presented a song as a tribute to late Wilfy Rebimbus.  Robert D Souza and band "Bob-Saw-Rock" gave a perfect and balanced support of music to all the contestants and entertainment by the judges.

 
Ivan Moras – past cultural secretary of MCCP proposed the vote of thanks. All the participants were presented with certificates by Henry Martis, Donald Pinto and Suraj Rebello – the core committee members of MCCP. The winners were presented with trophies by Stanley Fernandes.
Team barkuronline.com is proud son of Barkur and joins hands with all our esteemed visitors to congratulate Morvine and wish him all the best and landslide victory in GVOM finals.