Annual Sports Meet at SVVN English Medium School, Barkur
News n Pics Bridget Gonsalves
2019- 20 Annual sports meet held at SVVN English Medium School, Herady, Barkur for two days.
The sports meet was inaugurated on Tuesday, 26th Nov' by lighting the lamp by Mr. S. Vittal Shetty, Vice-President of Barkur Educational Society, Mr. Madhukar. S, District Physical Education Officer, was the guest and the guard of honour, Mr. Seetharam Shetty, Secretary of Barkur Educational Society, was the guest of honour to hoist the flag of the sports meet. Mr.B. Shanthram Shetty, President of Barkur Educational Society presided over the function and  Dr. B.M. Somayaji, correspondent of SVVN School and other members of BES; Mr. Chandrashekar Shetty, Mr. Shanthram Rao, Mr. Ramachandra Kamath and Mr. Jayanand M Poojary along with Head Mistress of school Mrs. Preethirekha, School Pupil Leader Mr. Adithya Nambiar and Sports Secretary Ms. Deeksha V M were present on the dias. Mr. Madhukar S was felicited on behalf of school as he is retiring from the service from next academic year.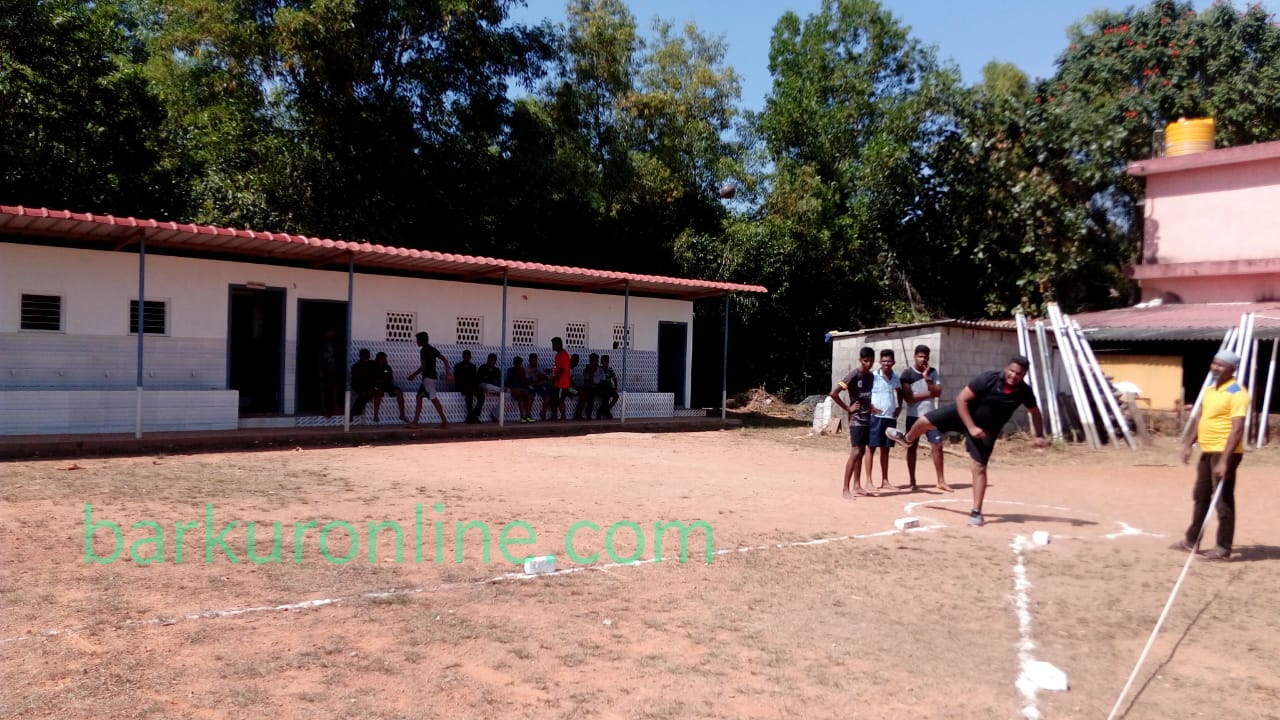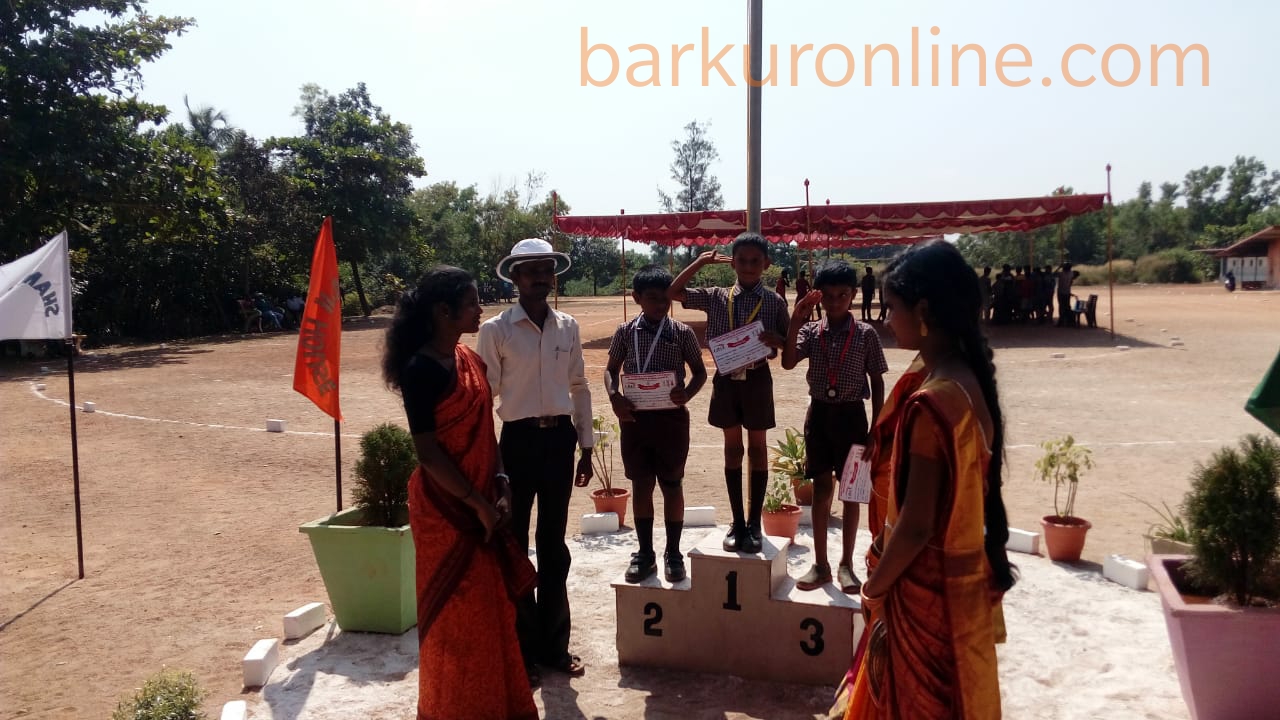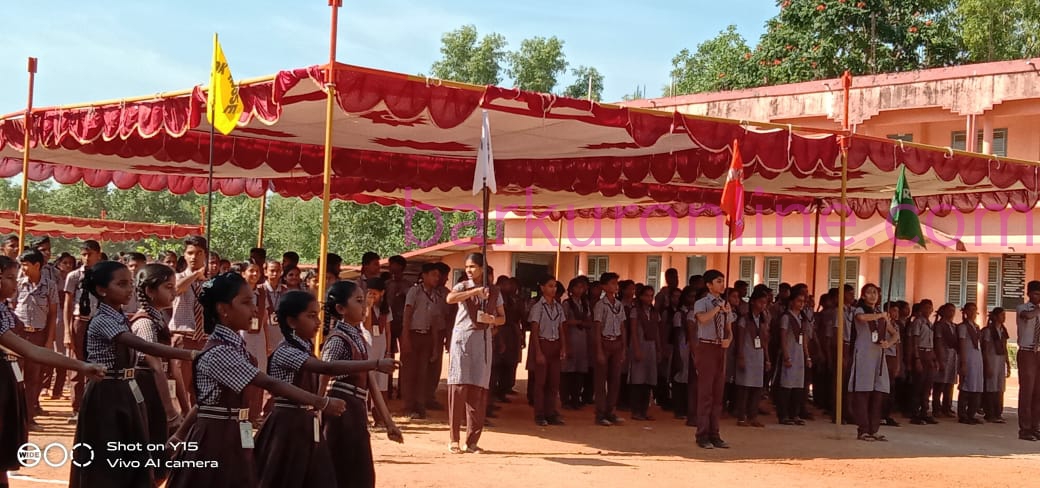 HM, Mrs. Preethirekha welcomed the guests, Mrs. Bridget Gonsalves proposed the vote of thanks. Mrs. Sabitha Mascarenhas, Mrs. Nagarathna Hebbar, Mrs. Pavithra and Mrs. Sujatha Rai conducted the inaugural ceremony.
The sports meet was just like a feast for the students. They  overwhelmingly participated in the sports events with the true sportsman spirit.  
The high school and primary higher classes sports events were held on Tuesday and  for pre primary and lower primary classes were completed on the next day.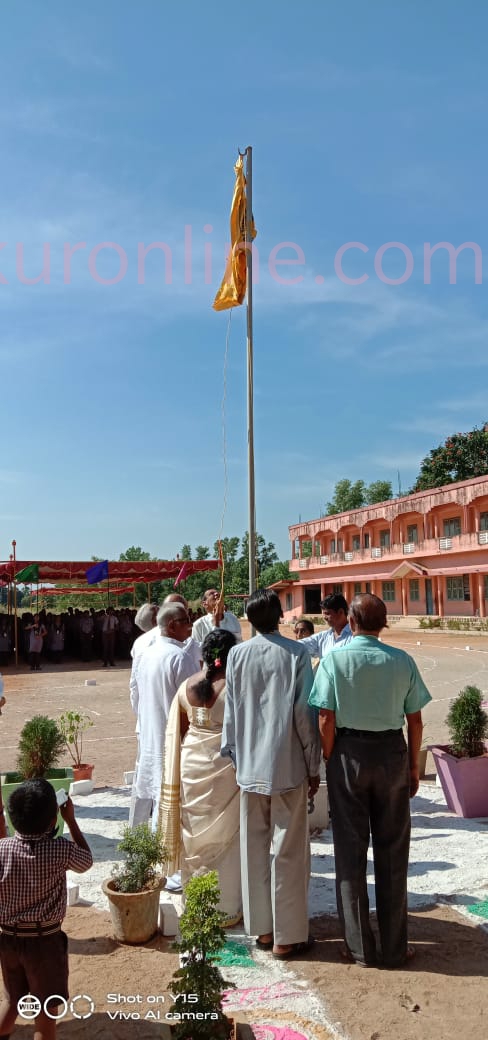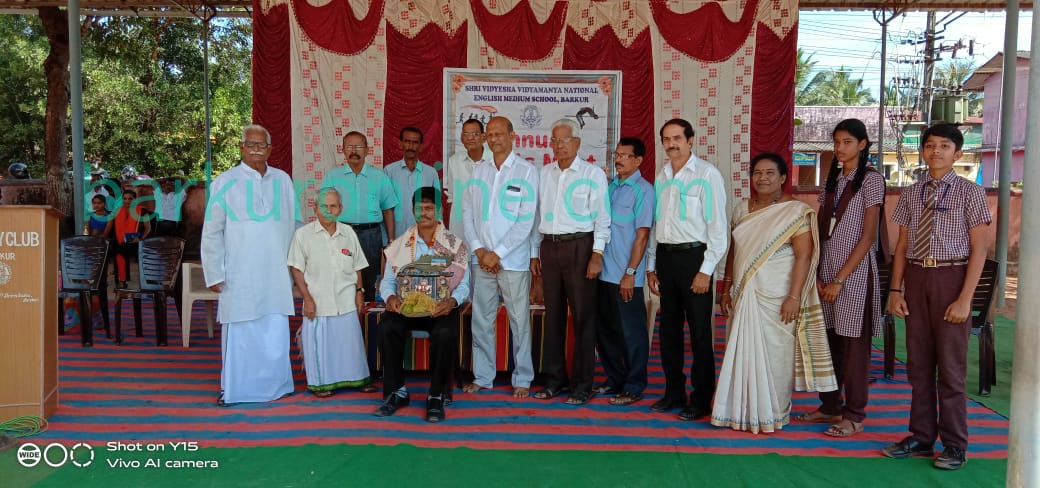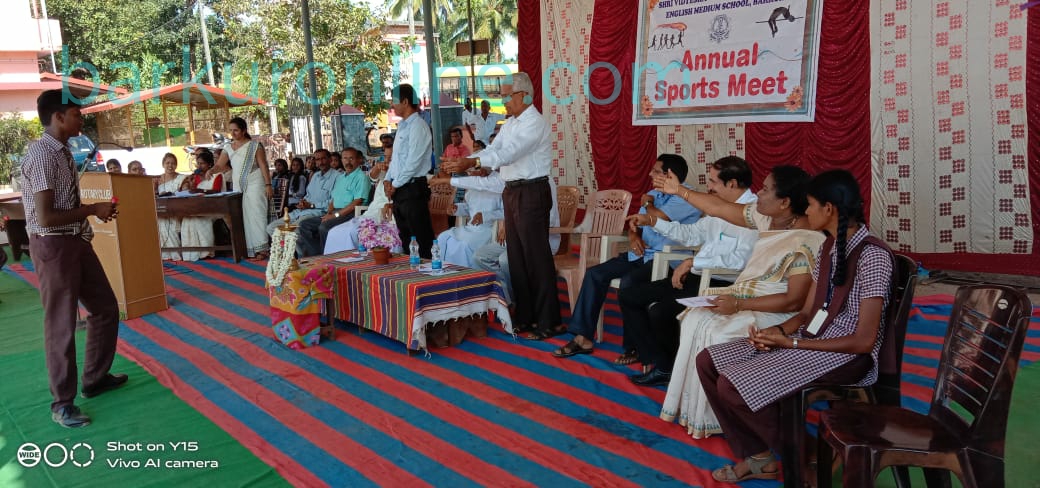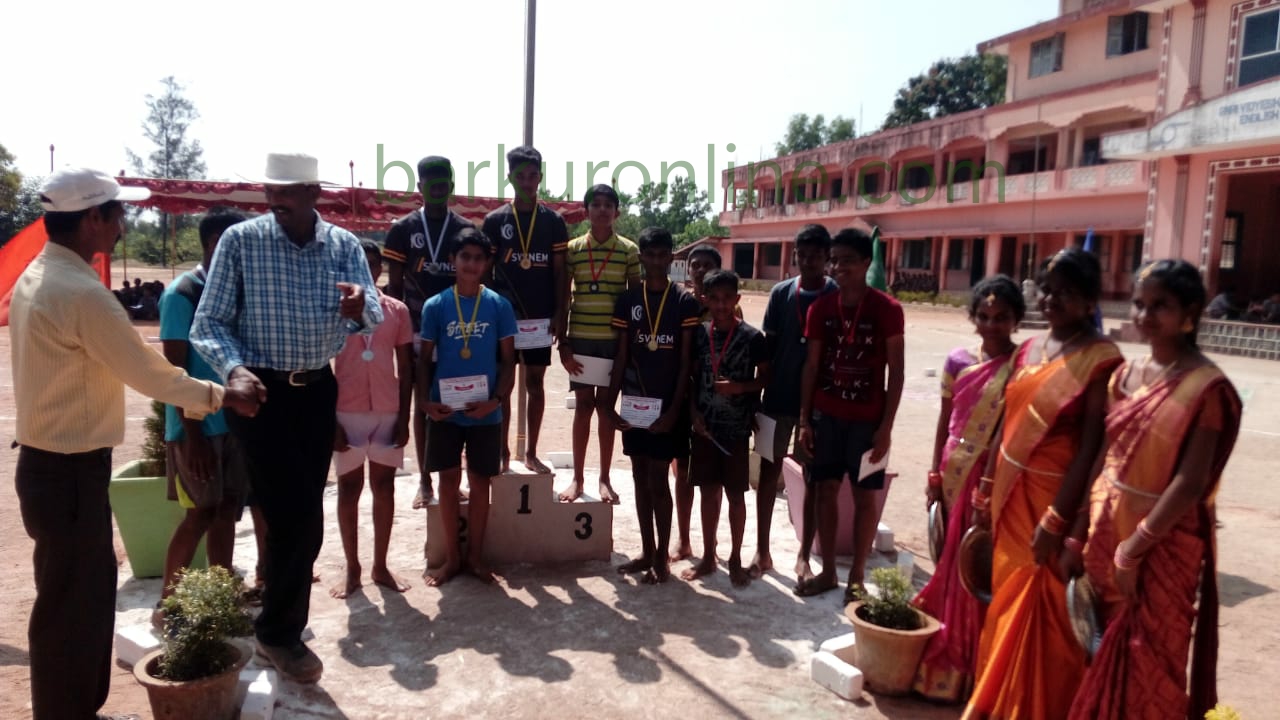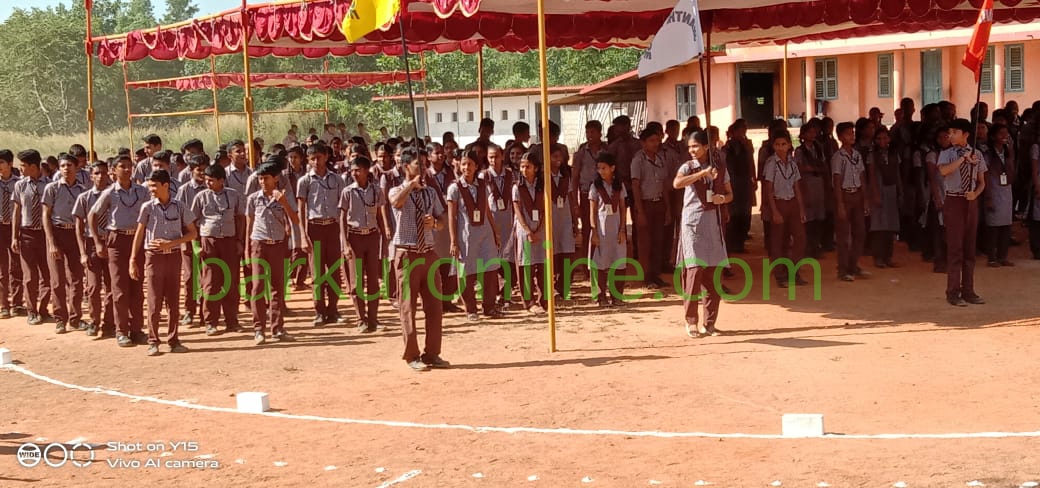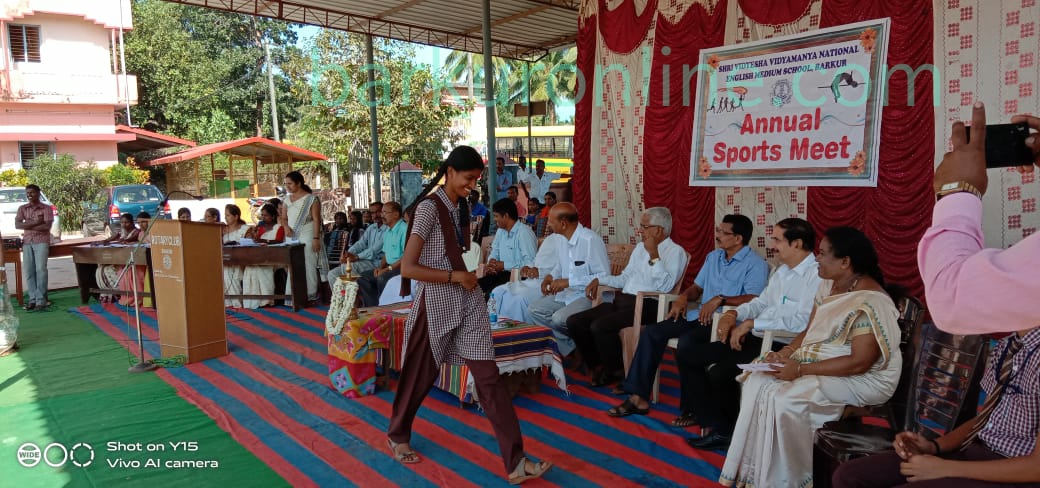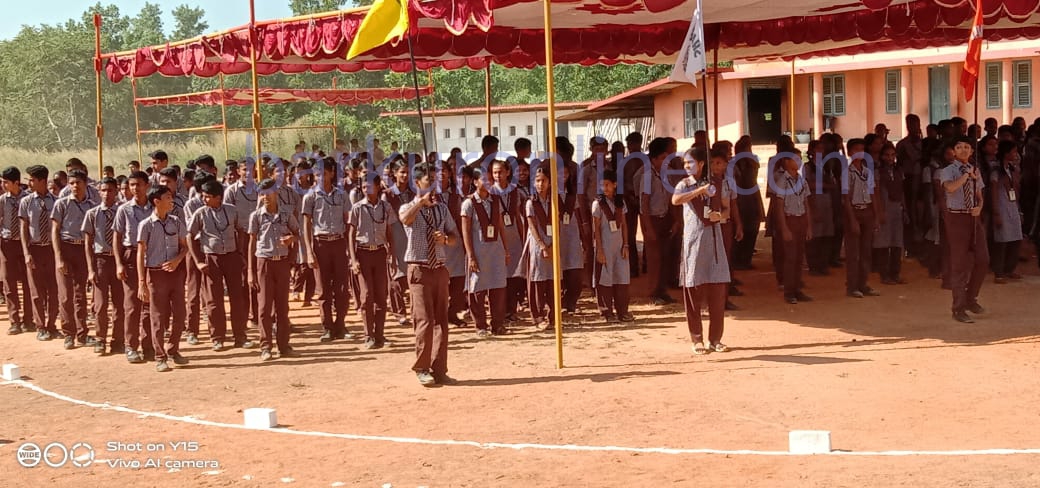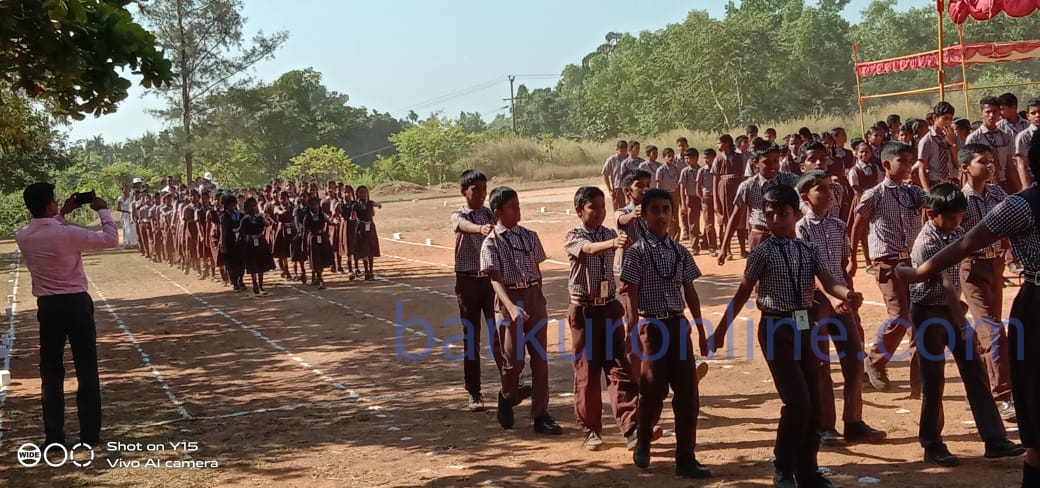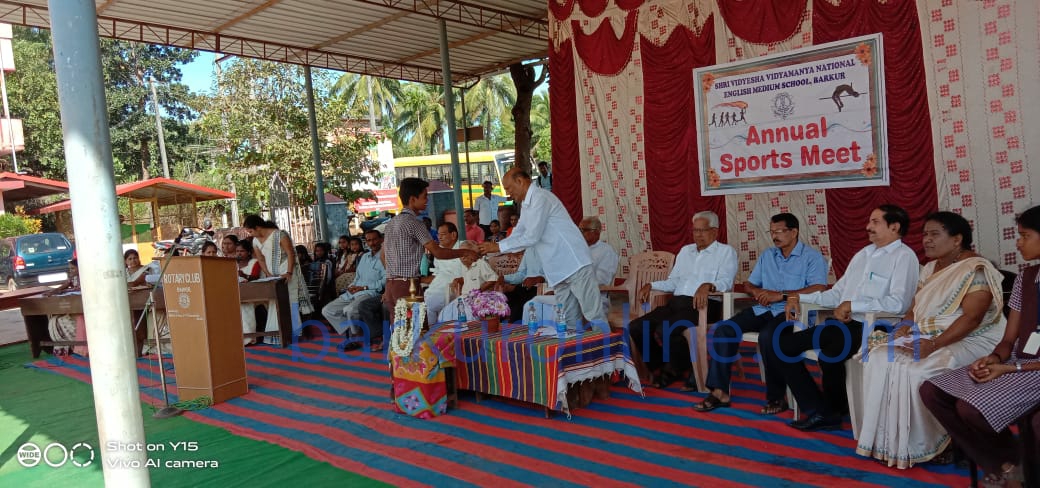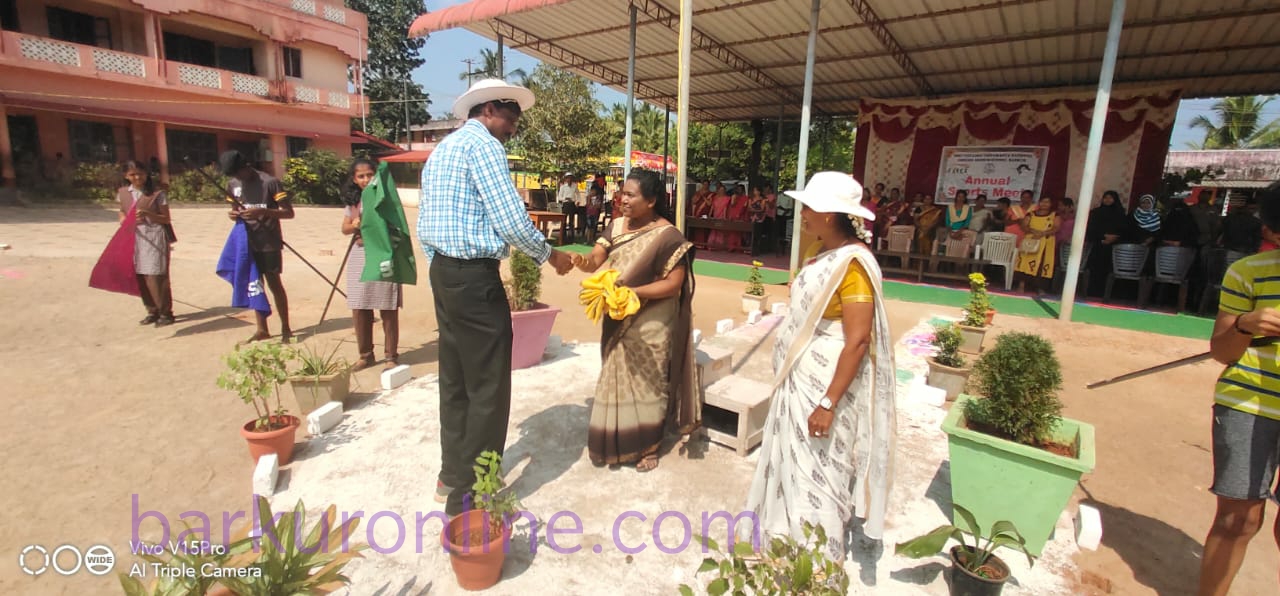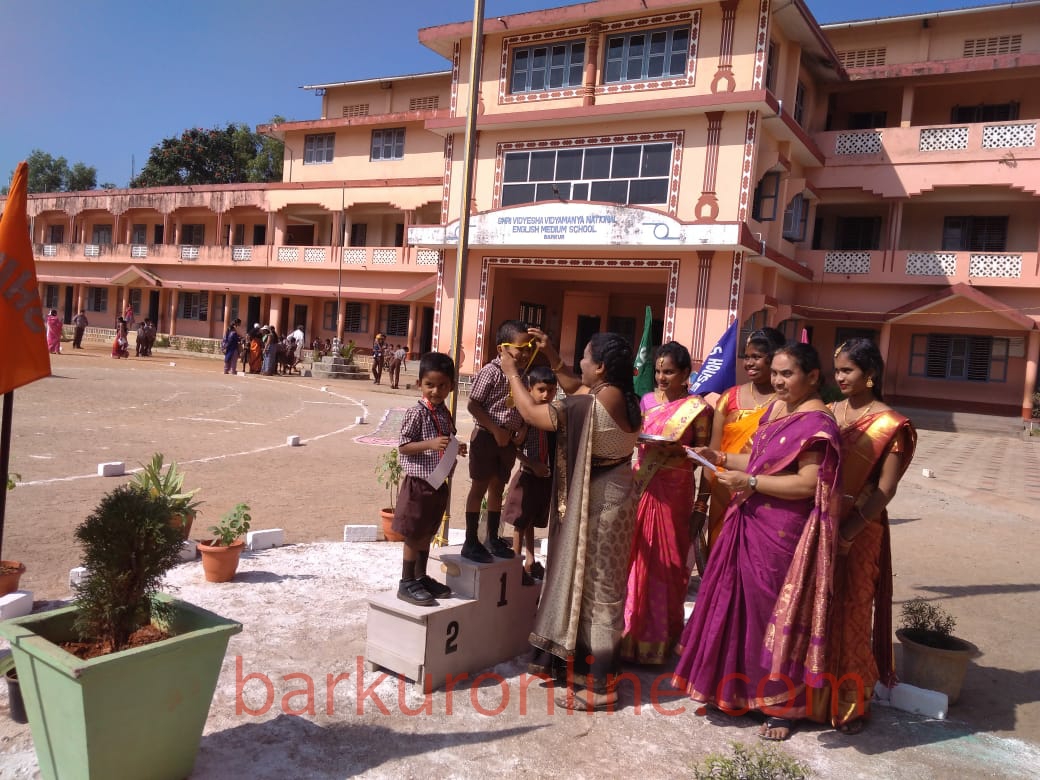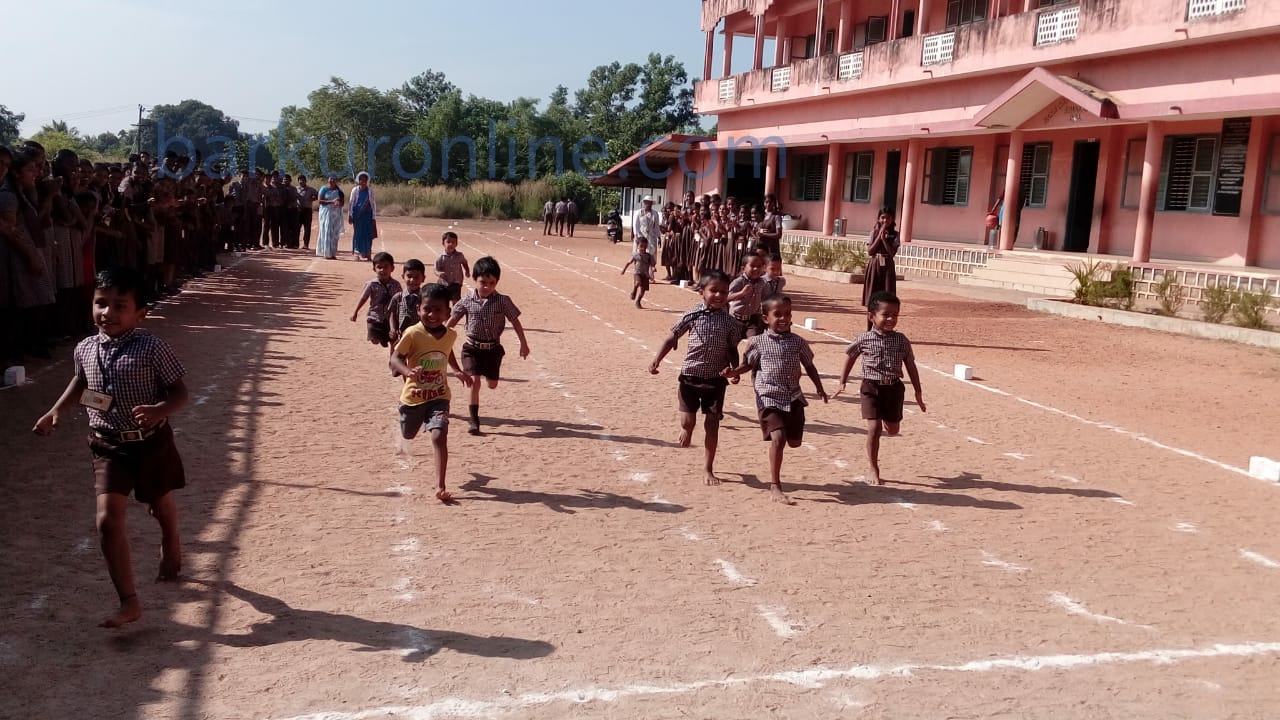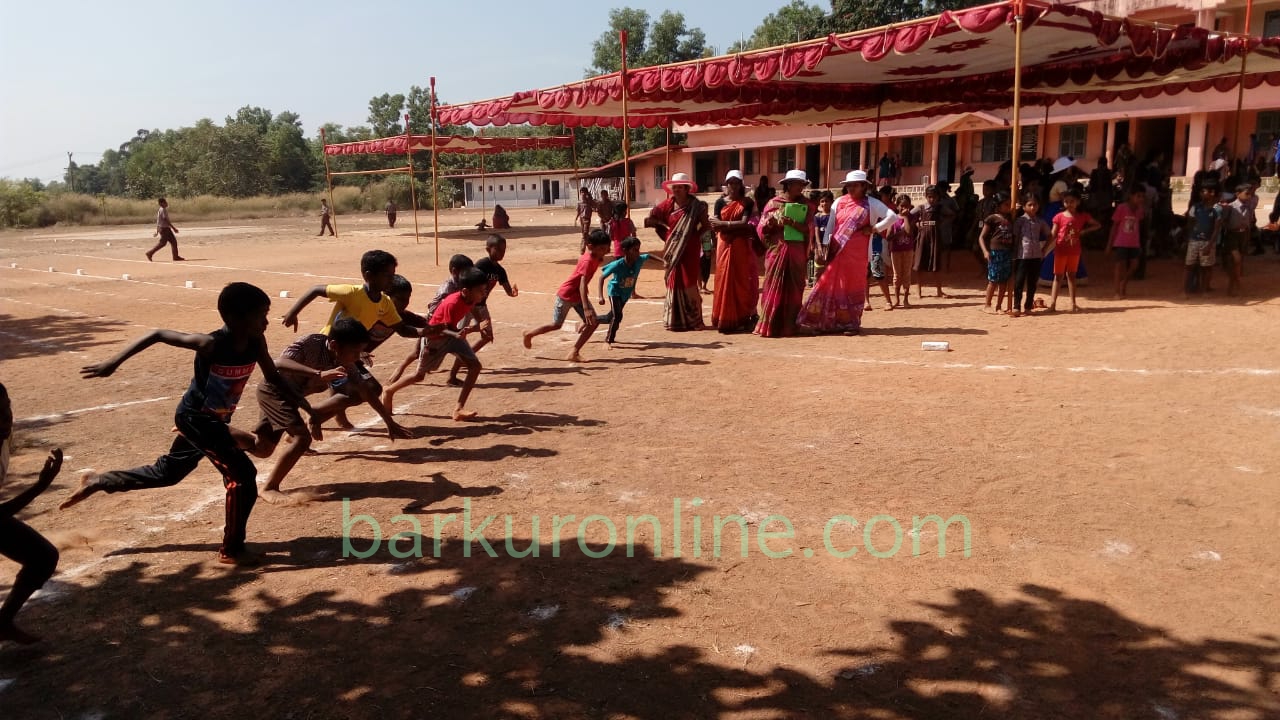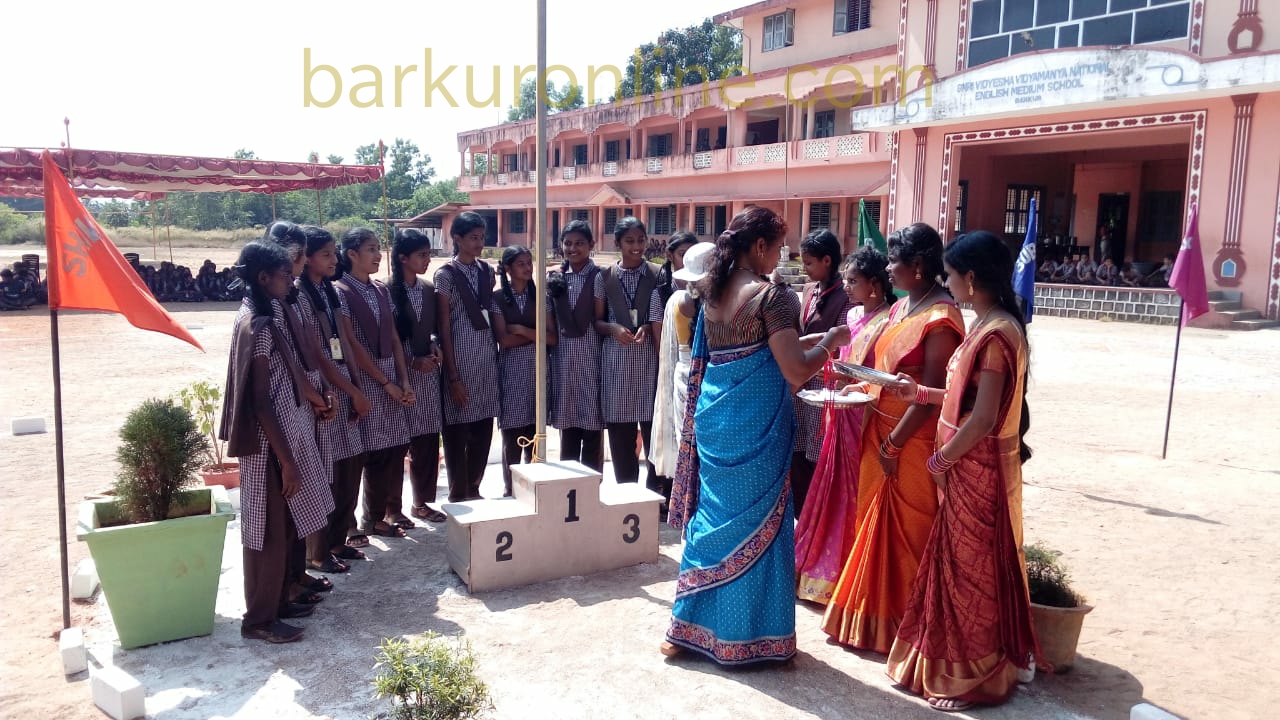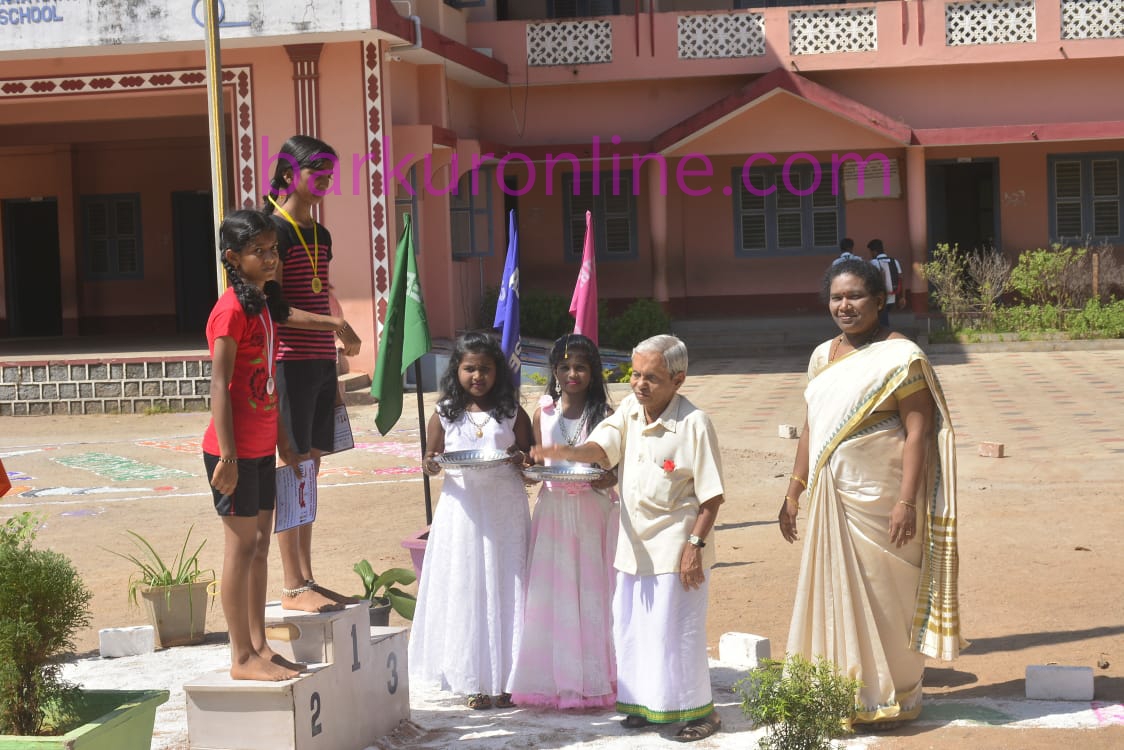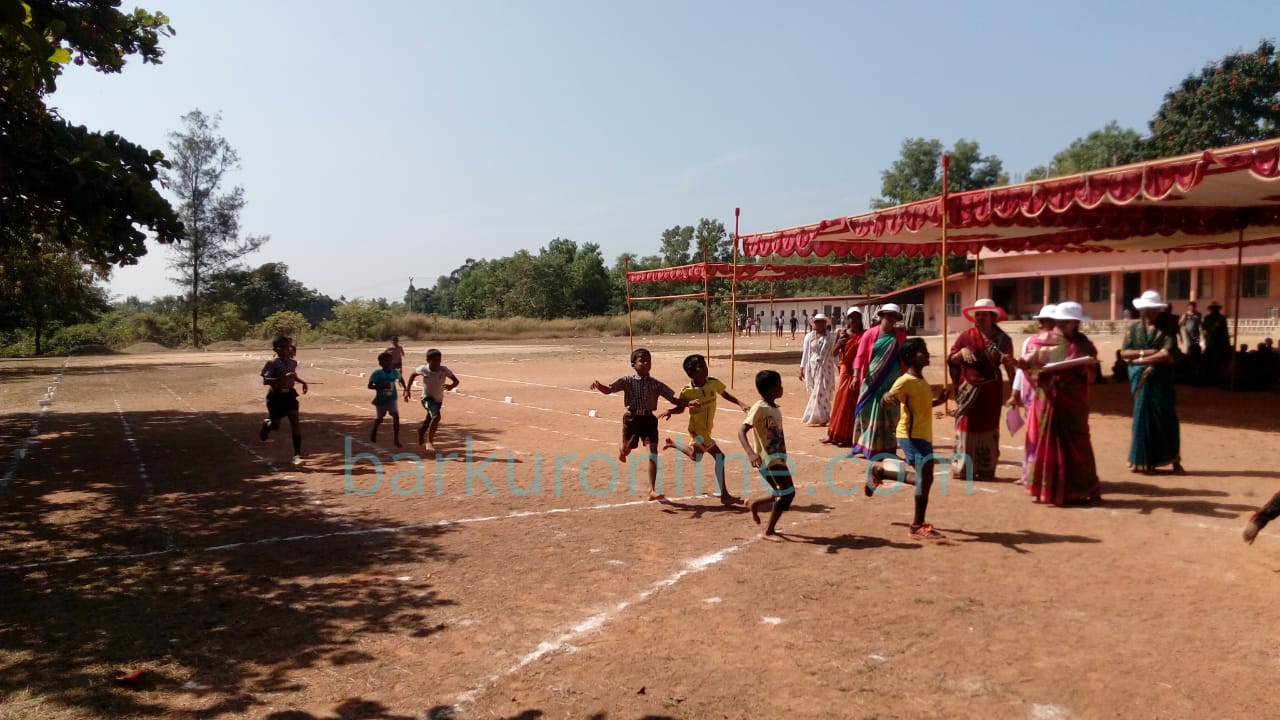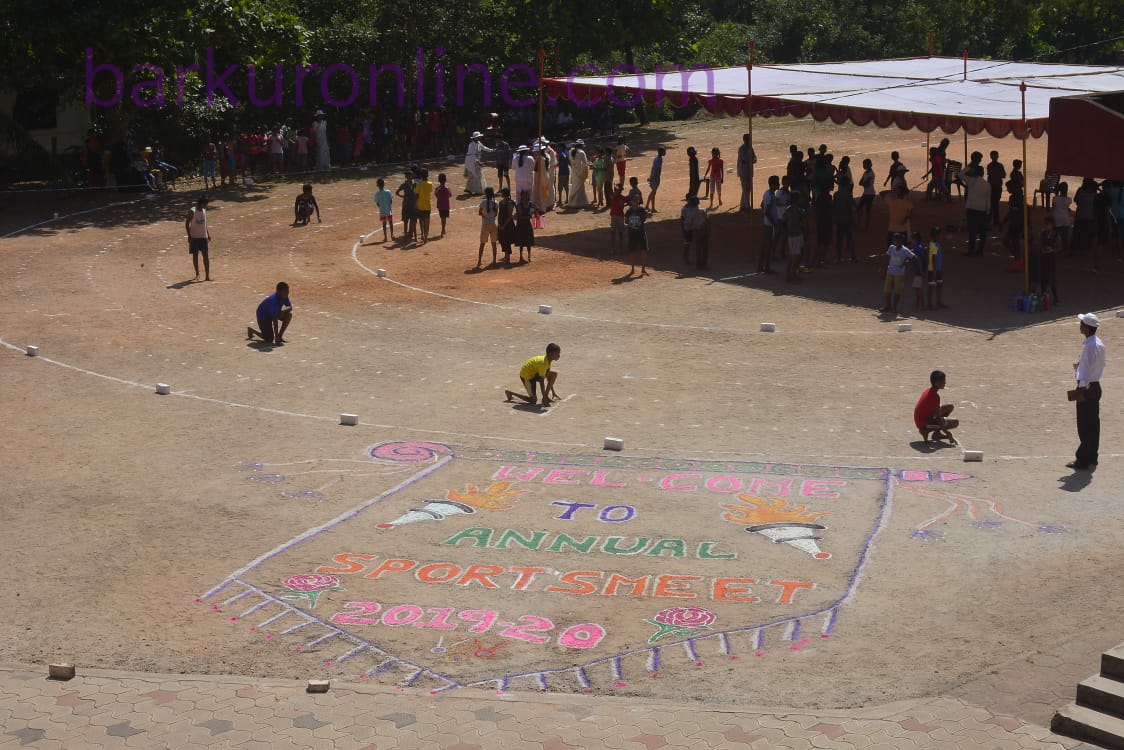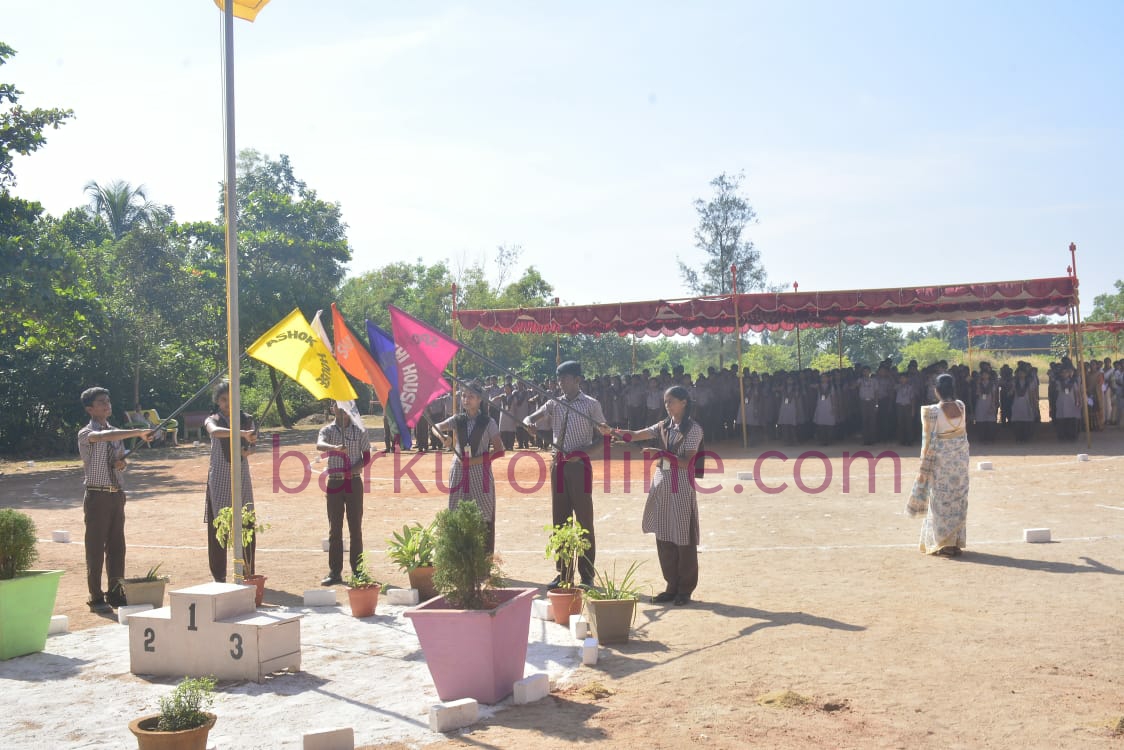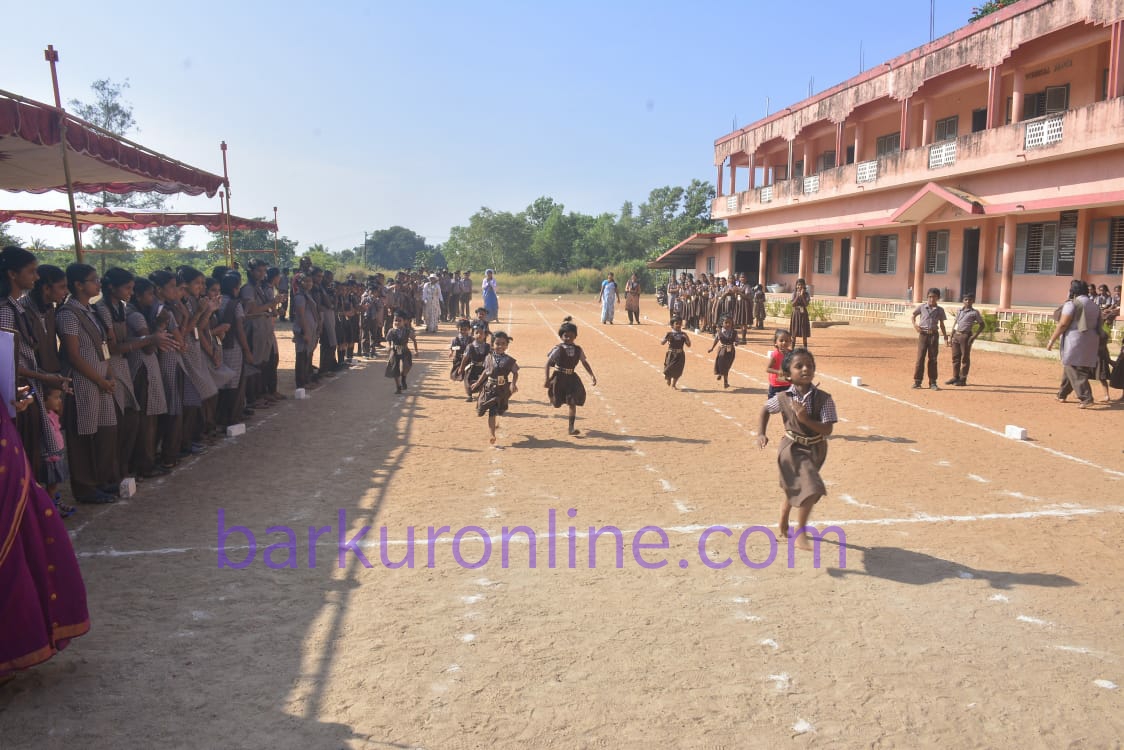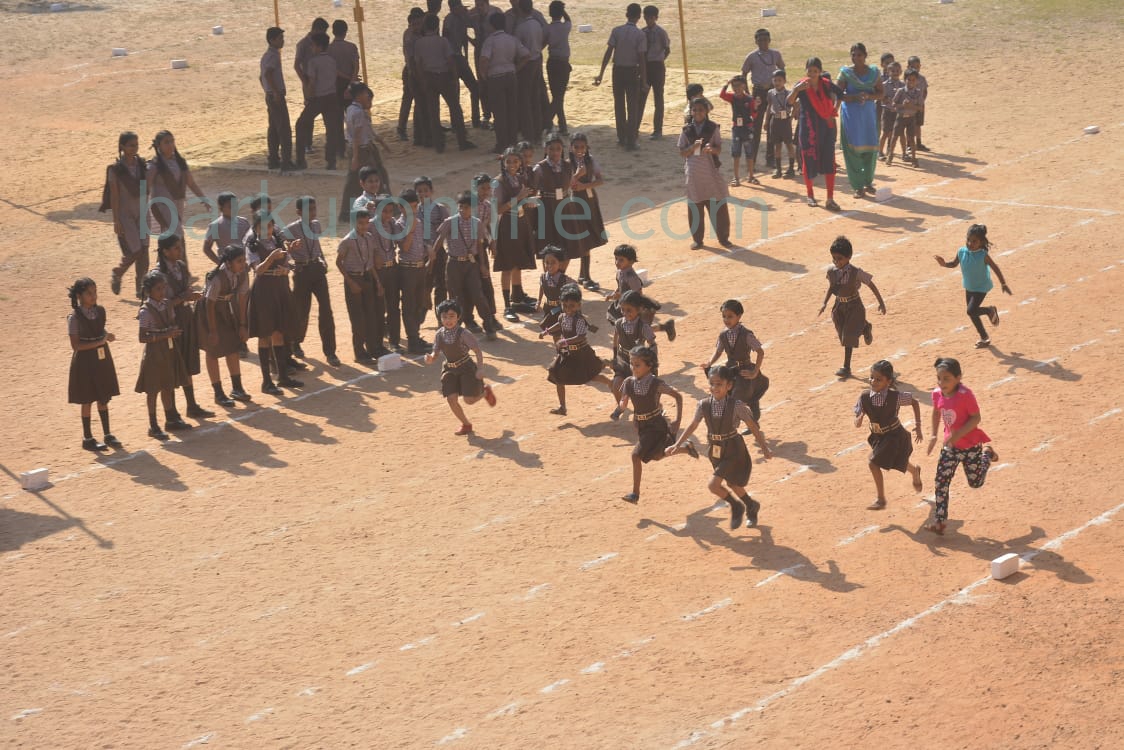 The troops marched past proudly on the tracks holding the flag high of their respective houses  to the rhythm of the school band.  The scene was spectacular and appreciated by the guests.
On Wednesday after the sports events, the School flag was lowered by Physical Education teacher Mr. Suresh Shetty.The five champions of the sports meet,  held the flag high and took a round on the tracks with pride and joy, before handing it over to the Principal.