Bangalore Vasco Train to halt at Barkur Station
Pics Anand Kumar Barkur
It is said, the best way to see and experience India not by air travel but at ground level, either by road or on the incredible Indian Railway system. It's a safe and comfortable journey on long express on an A/C Chair car or even a sleeper. Most of the time these are reserved category bookings and hence they are safe. Comparatively inexpensive, time effective and comfortable.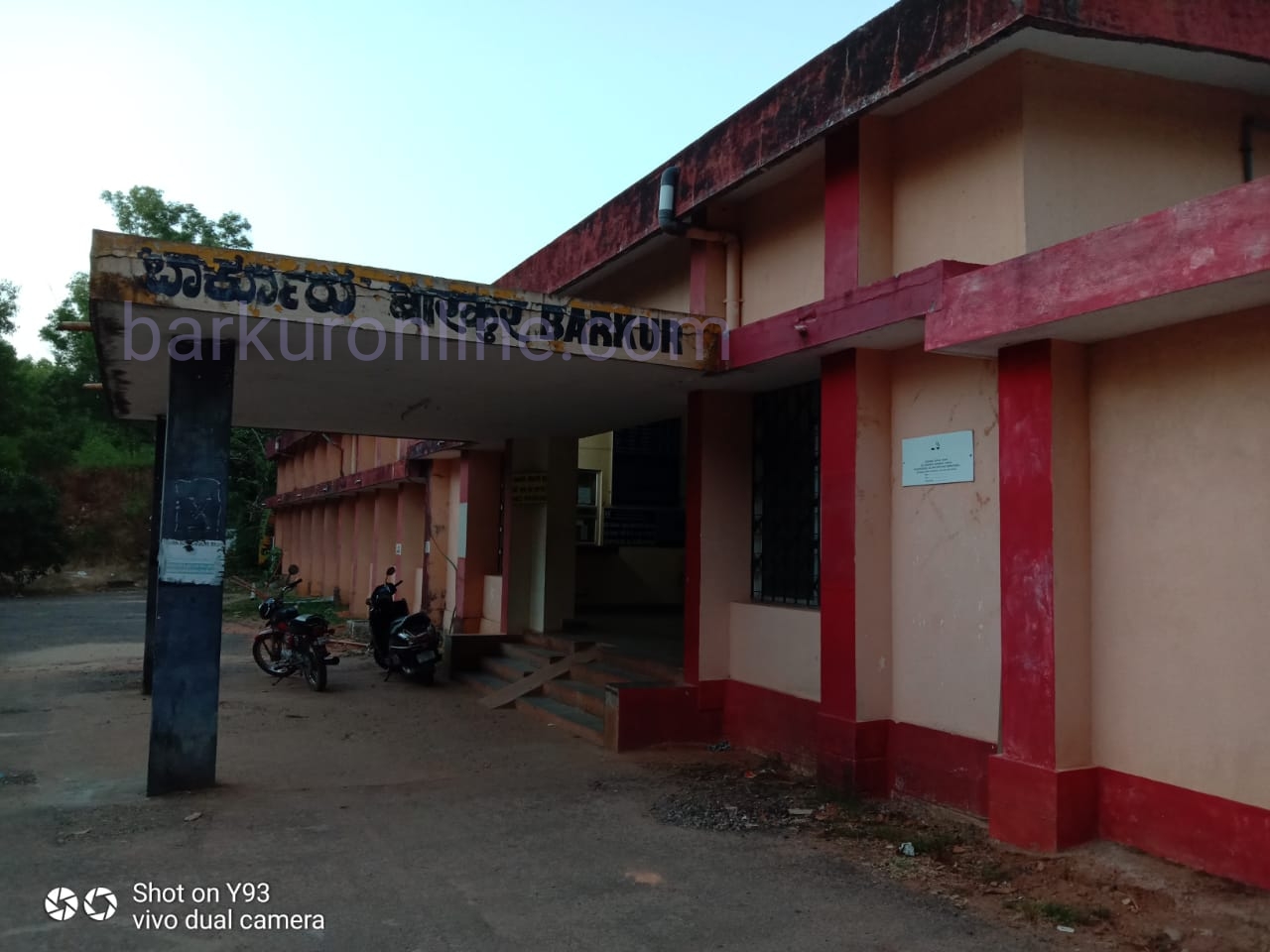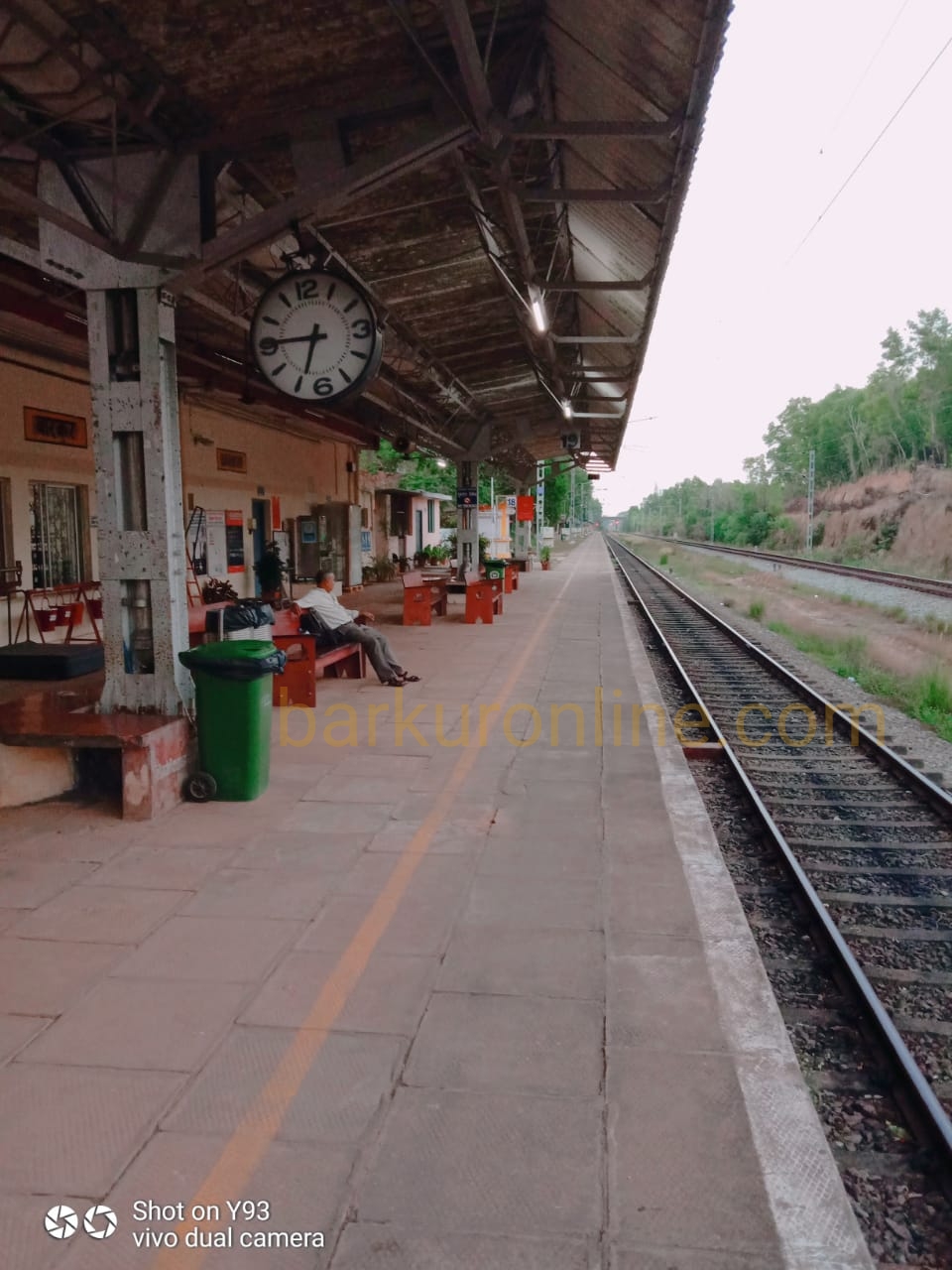 Barkur Station in Konkan Railway is a boon to regular Mumbai travellers, especially middle aged and retired lot, since many years. We can see frequent passengers in MatsyaGandha Express and Goa commuters utilize this station, hailing from many surrounding towns and villages.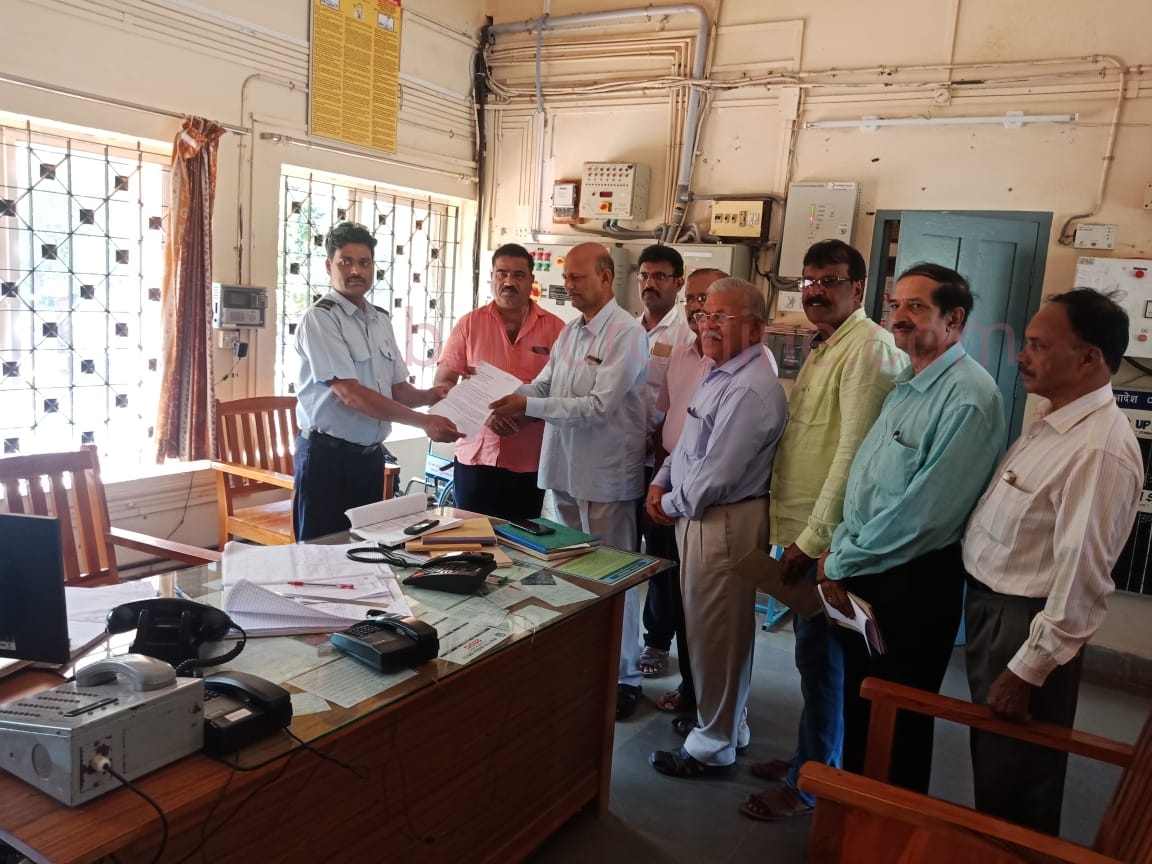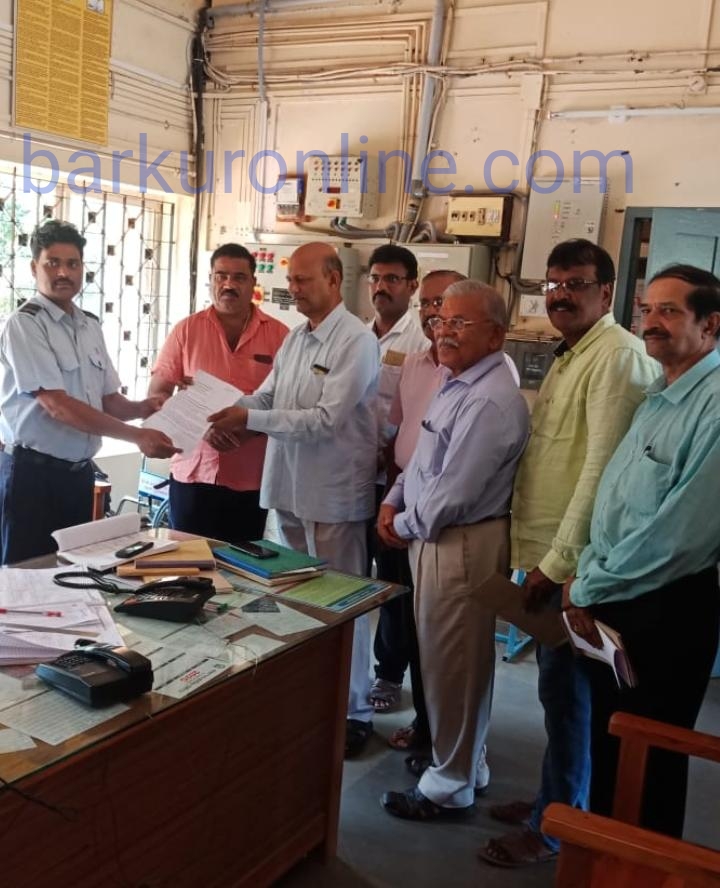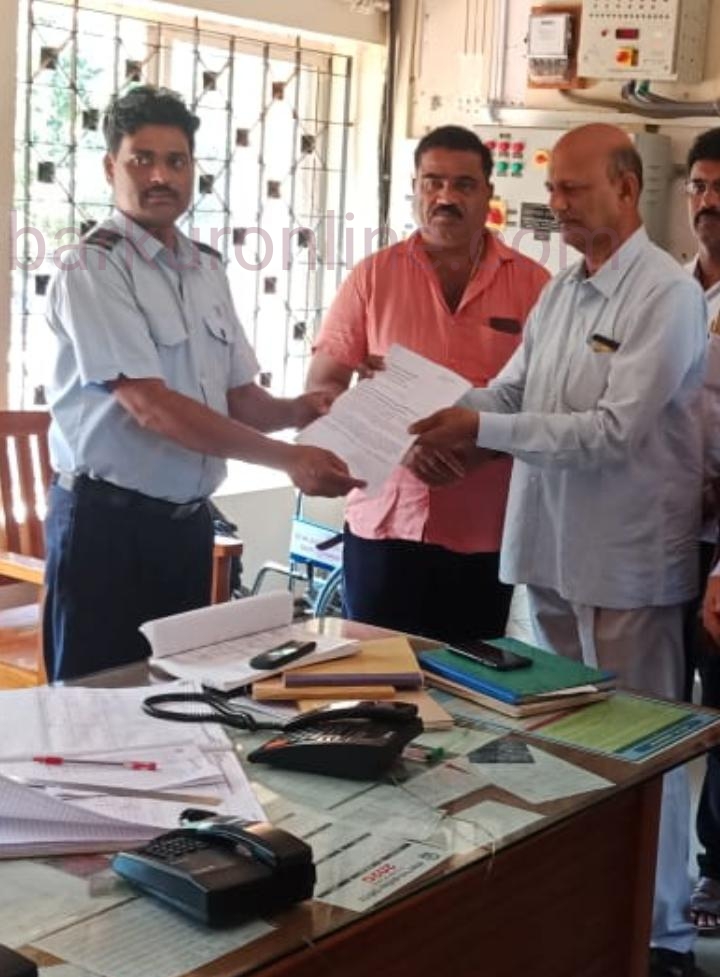 There was a demand for a fast express to travel Bangalore and petitions and applications were sent to the concerned authorities and Railway Ministers, by local leaders and social organizations.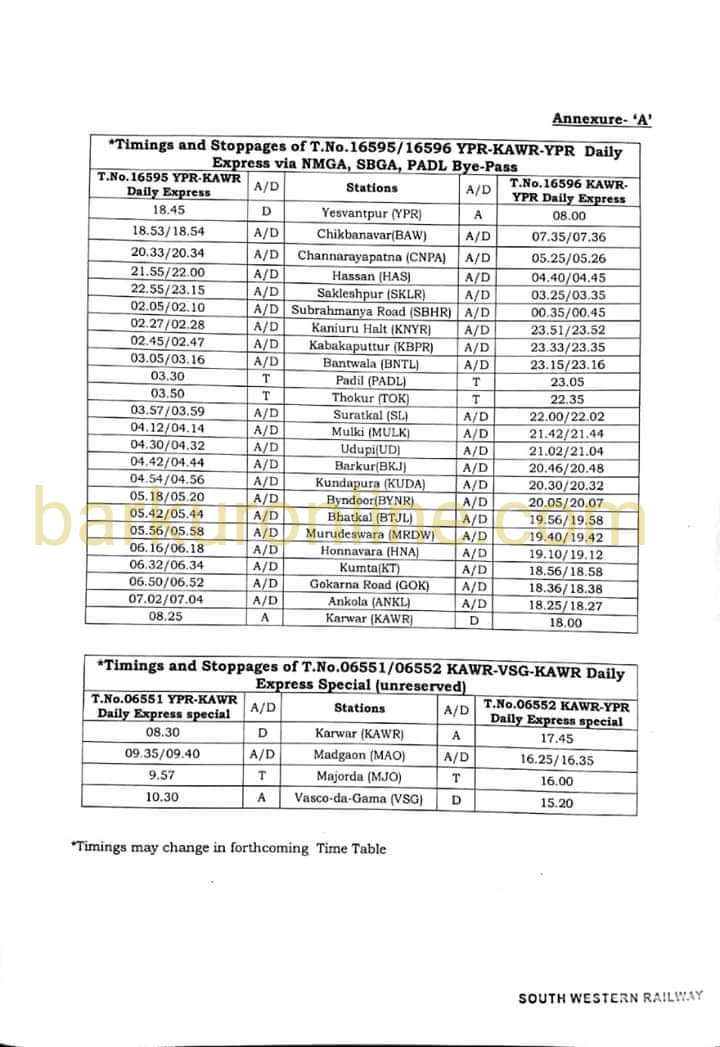 As a result now a good news is here - Now a convenient Long distance train to Yaswanthpur Bangalore - Goa – Vasco, Train No. 16595 & 16596 Daily Express started from 6th March 2020.  Timings are very convenient it departs from Bangalore Yashwantpur Station at 18.45, (evening 6.45 p.m.,) and reach Barkur at 4.44 am, early morning, and return journey Train arrives at Barkur Station at 8.49 pm (night) and reach Bangalore 8.00 am. It's very convenient for Office goers to visit home town on weekends.