New Ratha arrives to Shri MalthiDevi Kshethra Barkur
The new Chariot for Shri Malthi Devi, Shri Babbuswami Moolakshethra Barkur arrived in a grand procession.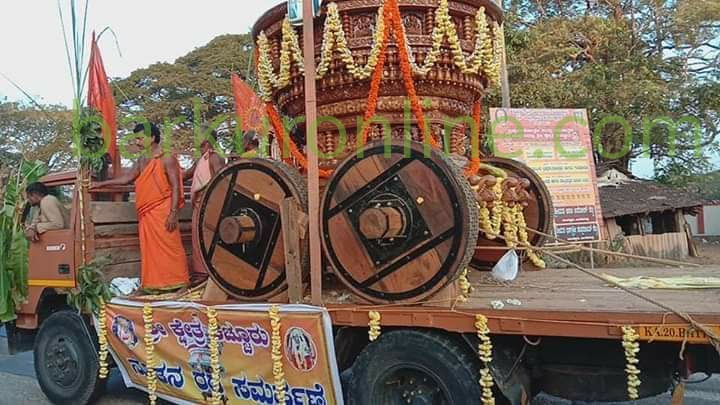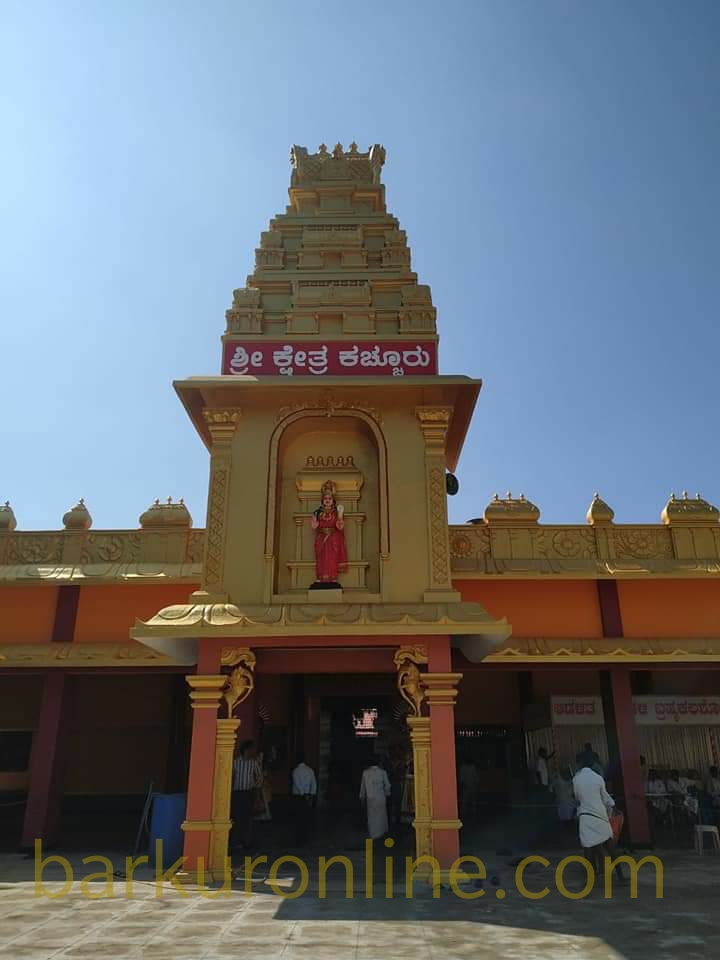 The Temple complex spread over 10 acres of land is gearing up for the weeklong of annual festivities Ashtabandha Kalashothsava from 15th to 21st January 2020 and over 25000 devotees from undivided Dakshina Kannada are expected to visit the temple.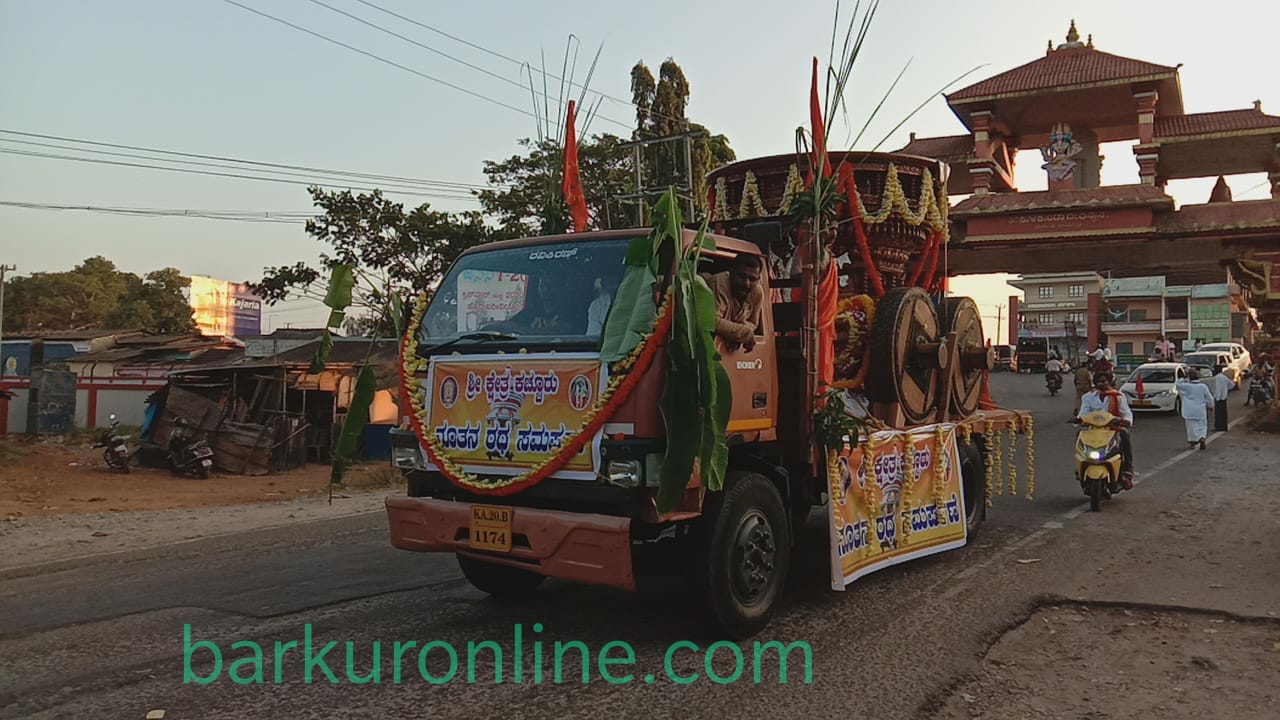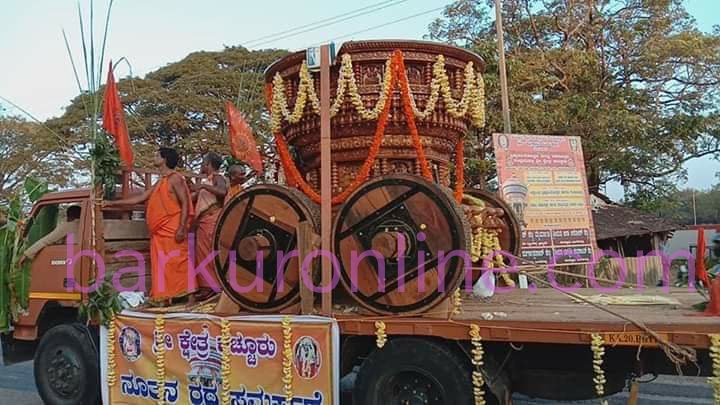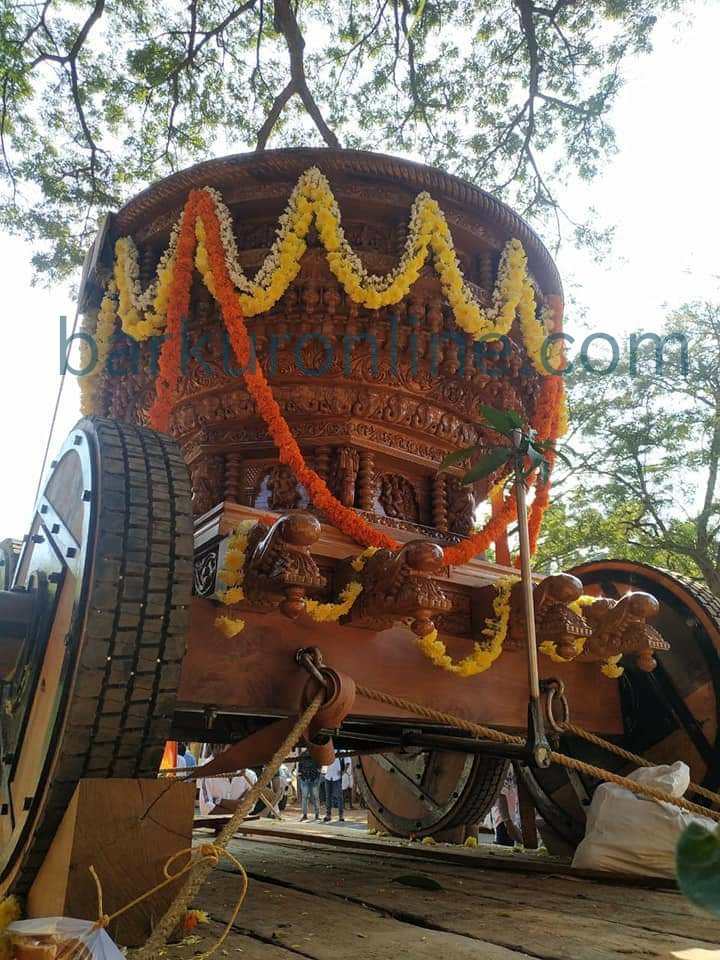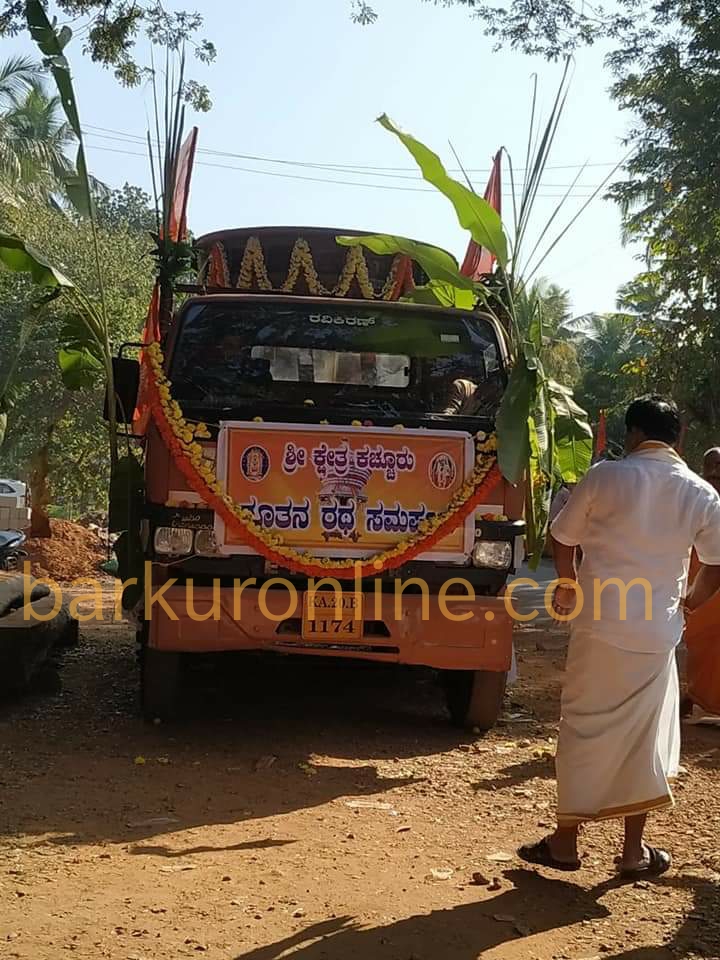 This year the Moolasthana witnesses the first ever Rathothsava and the newly carved wooden chariot, The Ratha was brought into the complex from Koteshwara to Barkur in a grand procession.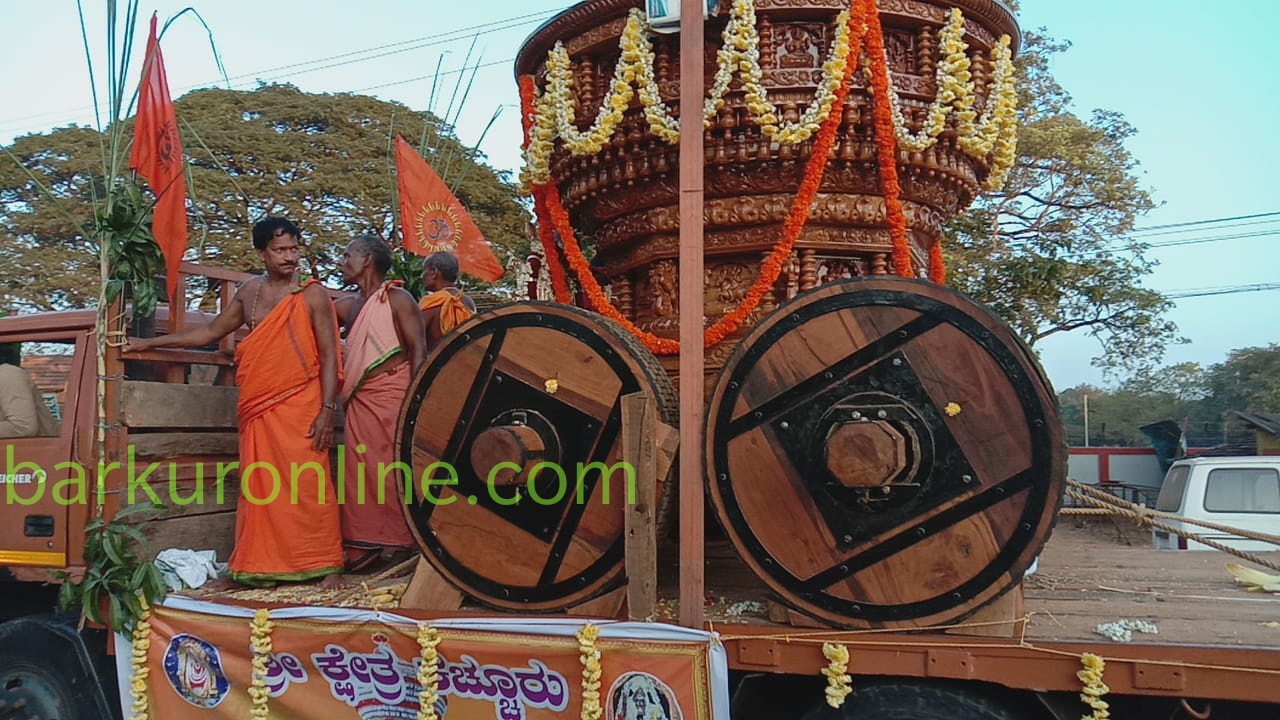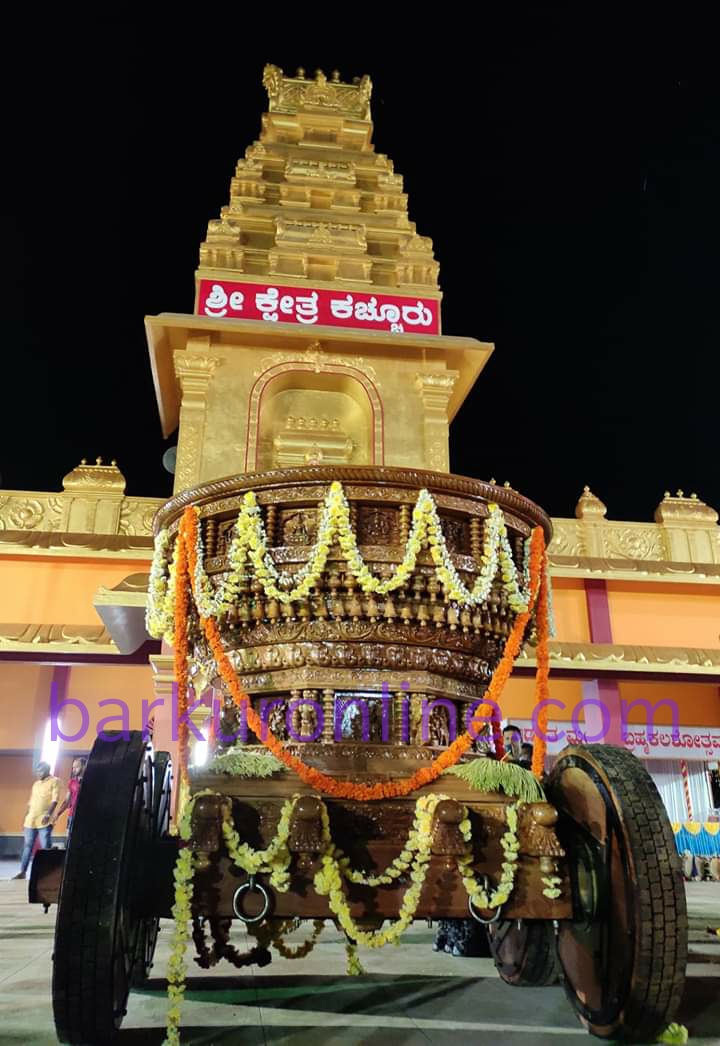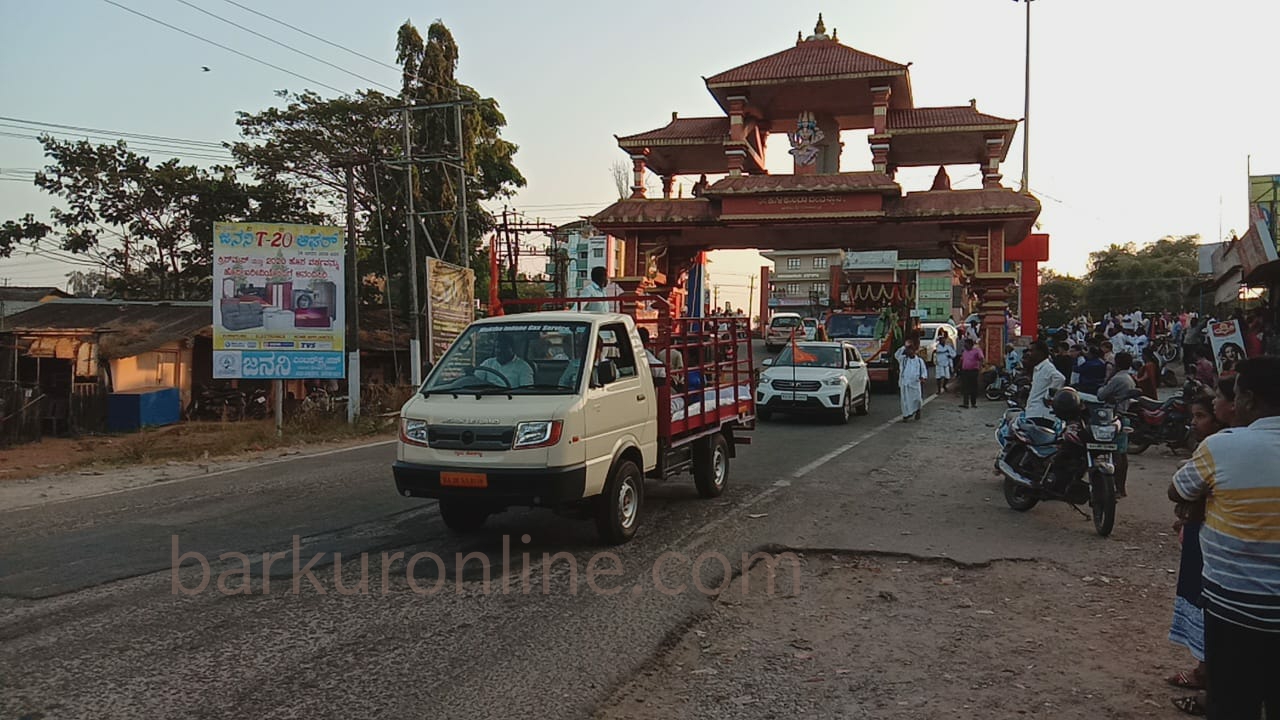 Temple authorities have extended their cordially invitation to all the devotees of Shri MalthiDevi and Shri Babbuswamy.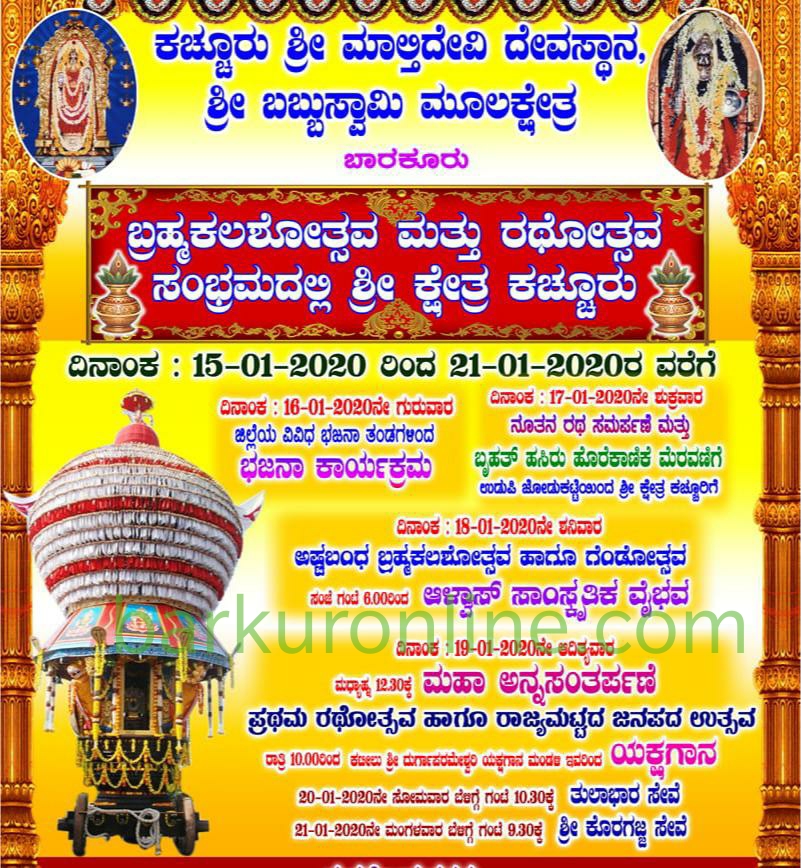 ಶ್ರೀ ಮಾಲ್ತಿ ದೇವಿ,ಶ್ರೀ ಬಬ್ಬುಸ್ವಾಮಿ ಮೂಲ ಕ್ಷೇತ್ರ ಕಚ್ಚೂರು ಬಾರಕೂರು ಅಷ್ಟಬಂಧ ಬ್ರಹ್ಮ ಕಲಶೋತ್ಸವ, ಹಾಗೂ ವಾರ್ಷಿಕ ಜಾತ್ರಾ ಮಹೋತ್ಸವ ಸಂಭ್ರಮ ದಲ್ಲಿರುವ ಶ್ರೀ ಕ್ಷೇತ್ರಕ್ಕೆ ಇಂದು ನೂತನ ರಥ ಹಾಗೂ ಶ್ರೀ ದೇವರ ರಥೋತ್ಸವ ಮೂರ್ತಿಗೆ ಬೆಳ್ಳಿಯ ಅಟ್ಟೆ ಪ್ರಭಾವಳಿಯನ್ನು ಸಮರ್ಪಿಸಲಾಯಿತು.
ನೂತನ ರಥವನ್ನು ಕೋಟೇಶ್ವರ ದಿಂದ ಶ್ರೀಕ್ಷೇತ್ರ ಕಚ್ಚೂರಿಗೆ ವೈಭವದ ಮೆರವಣಿಗೆಯ ಮೂಲಕ ತರಲಾಯಿತು.