Congratulations, Sr.Maxim Sequeira
As Sr Maxim Sequeira, daughter of Late Thirbues and Bridget Sequeira of Japlkali Kudru, Hosala Barkur created golden memories through her service to God and His people in Sisters of Charity Congregation, the Team Barkur-online sending congratulations and good wishes on this glorious day and pray to Almighty Lord that the days ahead of her be filled with many blessings, especially good health and peace of mind.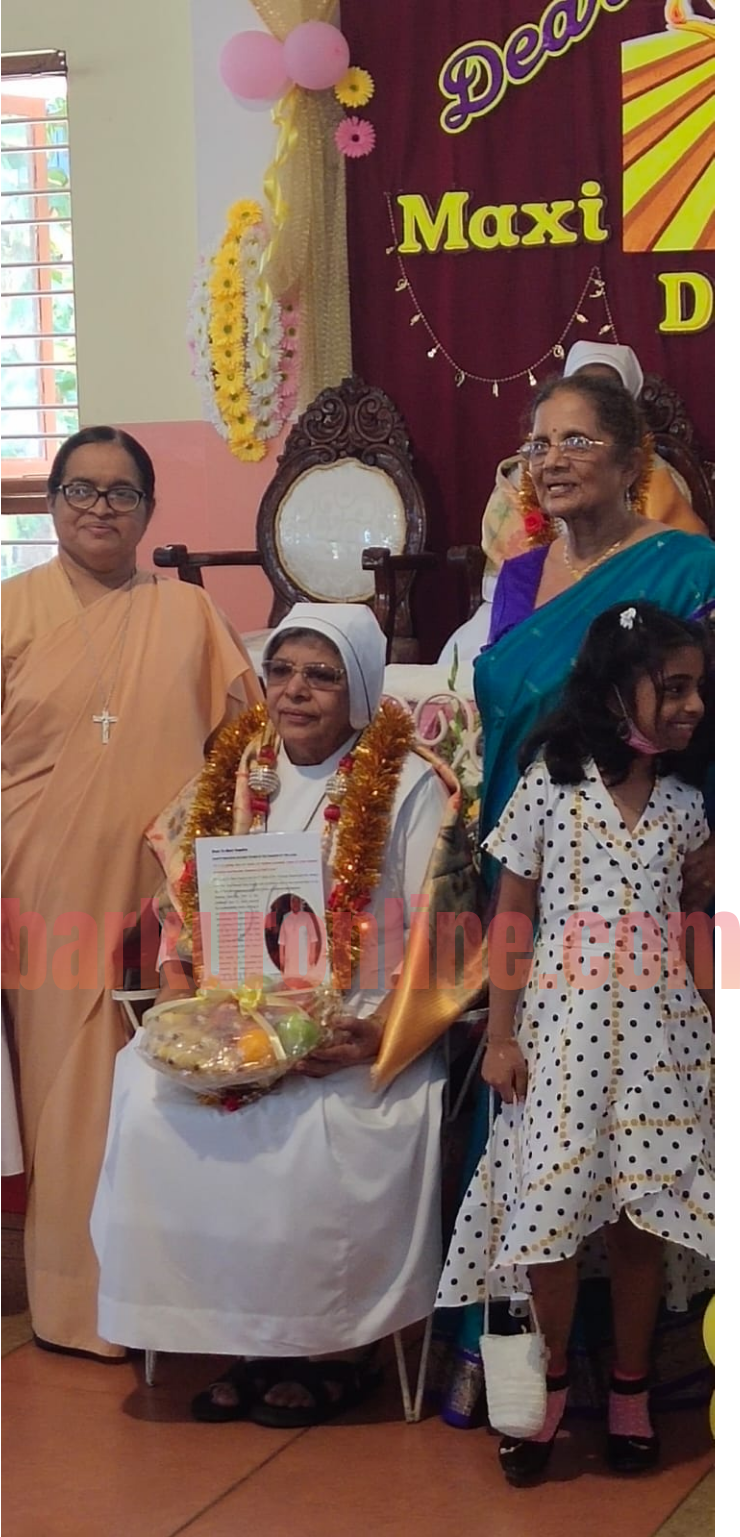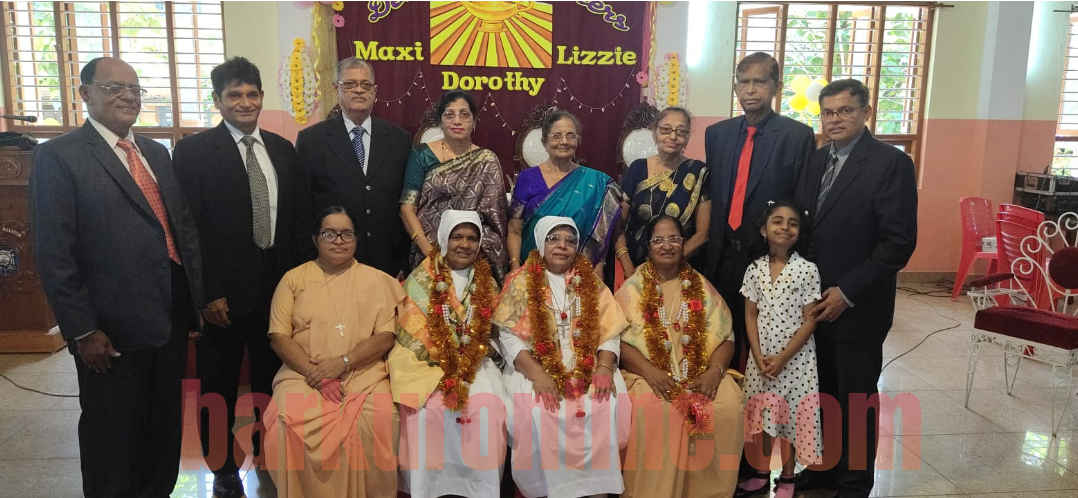 Today, she celebrated this landmark of 50 years in the vineyard of Lord with three of her colleagues in Infant Mary, Convent, Mangalore and with close family members with a Thanksgiving Holy Mass.
It may please be recalled over here that, Sr Maxi is the sister of Founder President of St Peters Association Barkur – Mumbai Late Simplen Sequeira and incumbent President Bonnie Sequeira and Vincent Sequeira, Barkur and ace sportsman Michael Sequeira, Mumbai. Other siblings – Sister Felcy, Brother Francis and Sister Gracy Sequeira.
On behalf of the Sequeira clan Mr Bonnie Sequeira raised the toast and thanked, wished her all the very best as she is / was an inspiration to keep the family united through her prayers and concern.
Happy Golden Jubilee Sr. Maxim….!