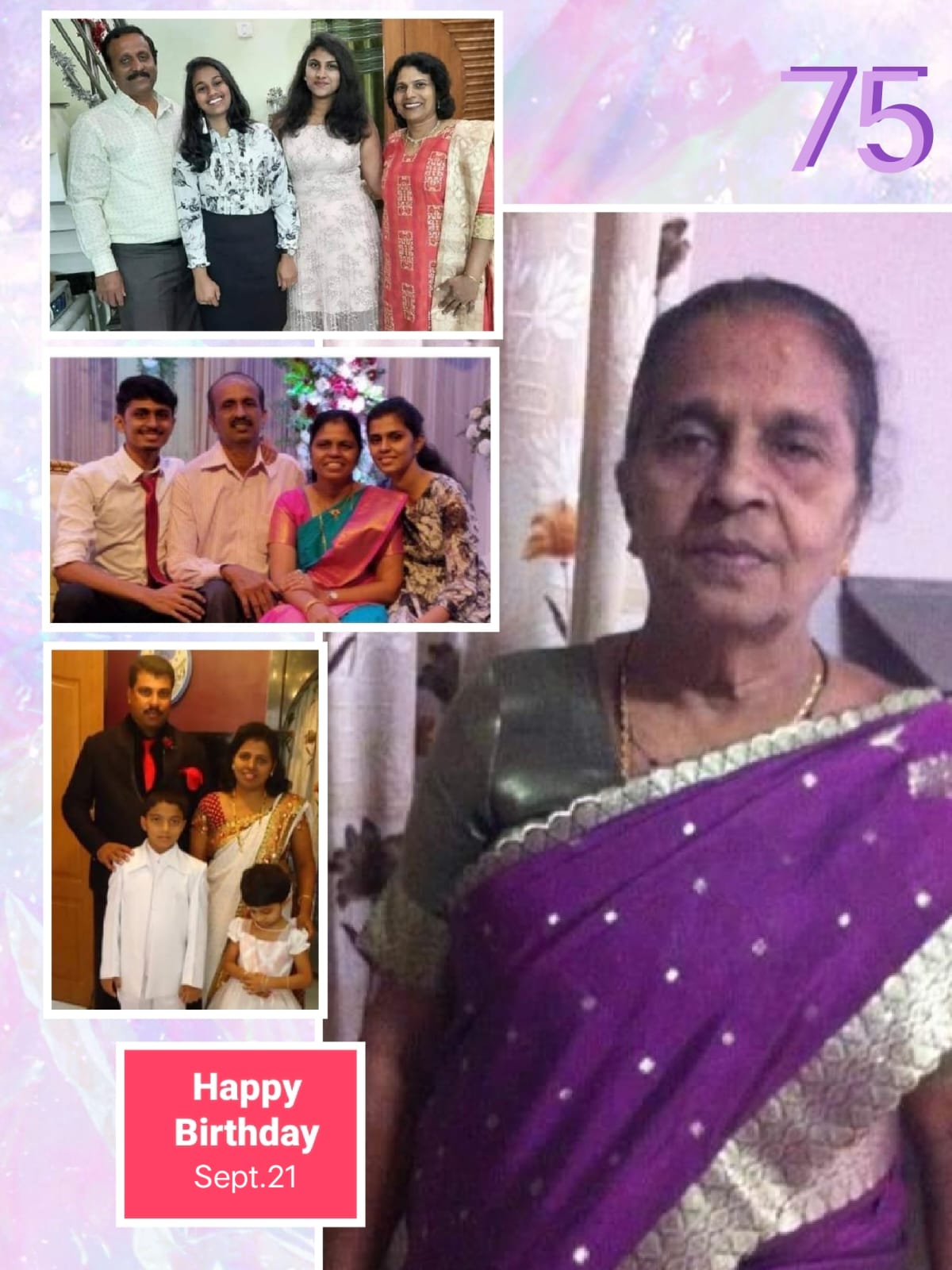 HAPPY 75TH BIRTHDAY..!!
Dear Mom, Granny, Auntie,
You have always put others before yourself, in your life….but today is your great landmark day and we all send tons of good wishes on your 75th Birthday…..!
May Almighty Lord Bless you with good health, peace of mind and all good things in life……. to be a witness of our family's progress, prosperity and wellbeing.
A BIG THANK YOU…..
Best Wishes From,
Children: Donald/Jecintha, Winny/ Walter Lewis, Renny/ Jebi Mathew. 
Grand Children: Jessica, Deyaan, Venisha, Walsh, Rayan and Riya. 
Brothers, Sisters and Family Members.