Happy birthday Anand Kumar
Happy birthday Anand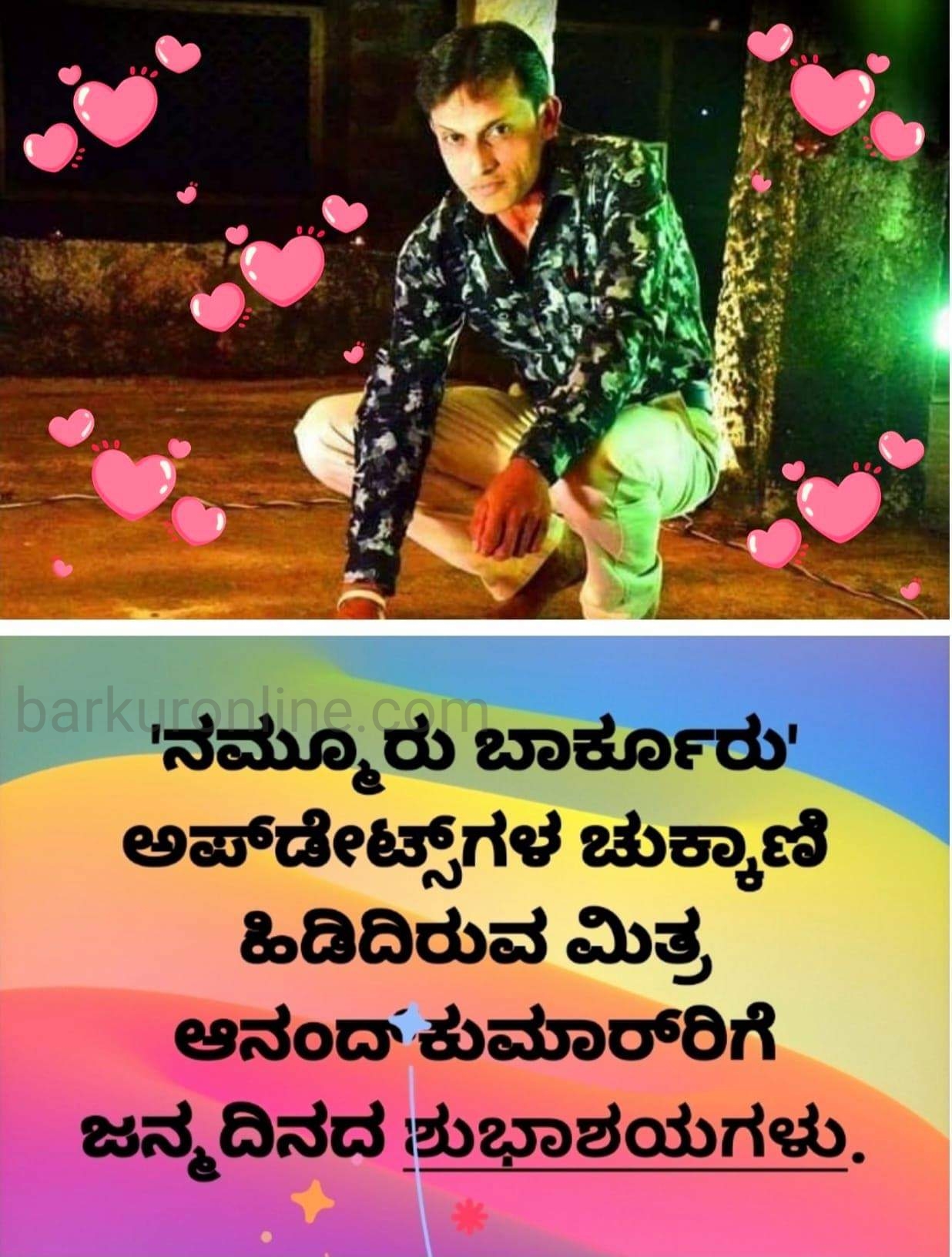 Team barkuronline.com along with our esteemed visitors take this opportunity to thank, our team mate Anand Kumar Barkur for his tireless, selfless news updates on his birthday.
Anand Kumar is the admin of Nammuru Barkuru Facebook group having more than 10000 members worldwide which recently managed to collect funds provide 600 kits of essential supplies to middle class needy families of Barkur. 
Anand Kumar is a Photo-Journalist  at the helm of providing all the news updates in Facebook, covering almost all the events in and around Barkur.
Happy birthday Anand. We are proud to have you on board,  barkuronline.com 
Have many many more happy returns of the day.
-Team barkuronline.com