Prof. Rama Bhat Sajangadde
Prof. Rama Bhat, Sajangadde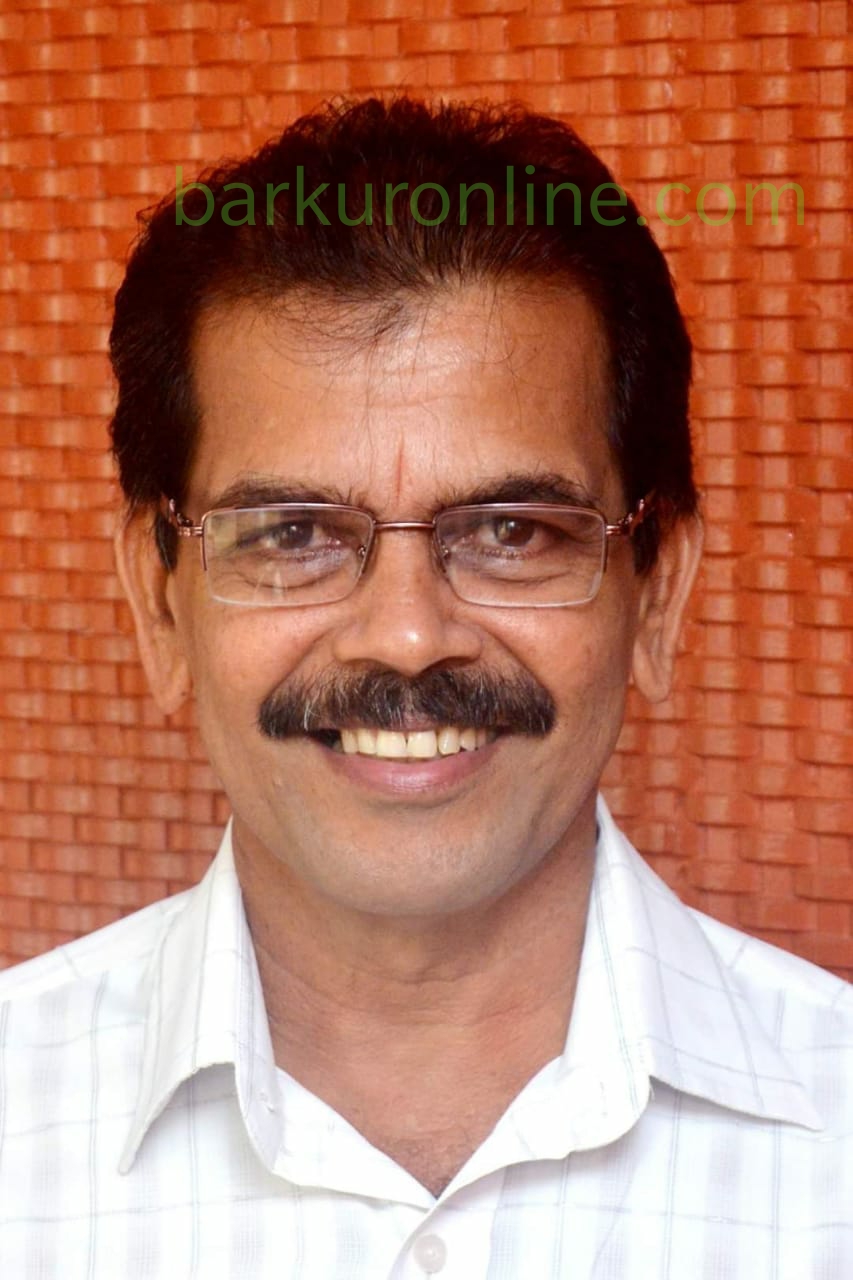 It's probably, about forty years ago, must be in 1982, there was a Kannada play 'Ondu Lekhakana Kole', (A murder of a Novelist), written by Nithyananda Padre, enacted by the lecturers of National Junior College, on open stage of the college. MVR Achar, our Lecturer in History,  playing the role of novelist, among others Raghavendra Bhat Lecturer in Biology, as a notorious villain…..There was a role of a critic, commentator, say sootradara, with a stylish French cut beard, dark sun-glasses with solid voice modulations, who carried the whole drama forward, in a unique way…..It was an altogether a new wave presentation and we were thrilled to watch the proceedings….The role and effective dialogue delivery of the narrator aroused curiosity to know the actor in person and he was none other than the newly joined Lecturer in English Shri Rama Bhat, Sajangadde……Since then, we saw him performing, directing, speaking, organizing………. lot many things every year in Barkur, in various platforms - what a class, time consciousness, quality, a perfectionist in action…..!!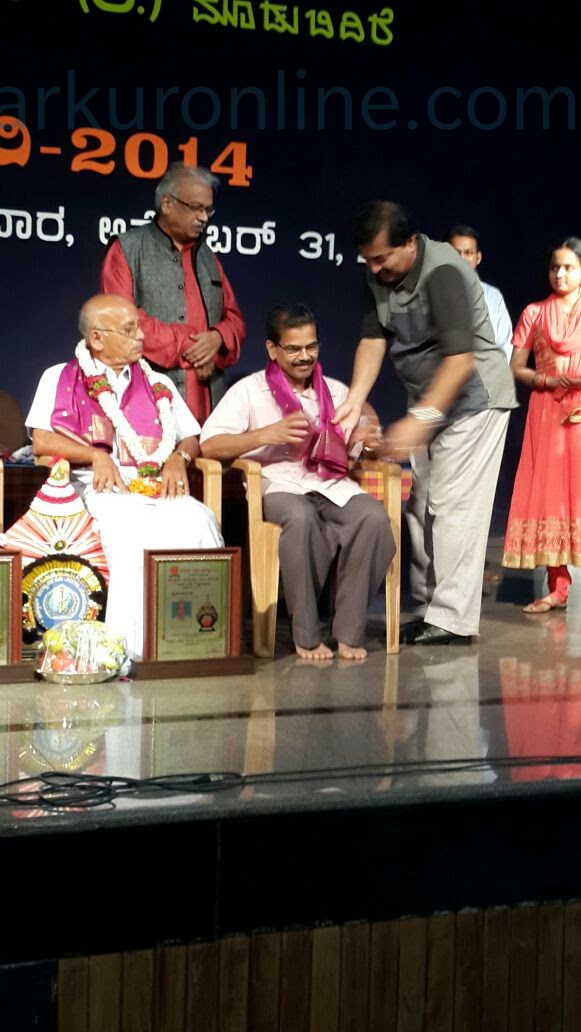 Let your unique awesomeness and positive energy inspire confidence in others….
Truly we don't have a perfect definition to describe an 'Ideal Teacher…..', however here and there, have some 'perfect examples of true teachers' and one such name at and around our Barkur is Shri Rama Bhat,  a teacher for lifetime, served for three long decades in National Junior College, as Lecturer in English, a man encouraged young and teenagers to cultivate, both reading and writing habits through his annual literary feasts – Makkala Sahitya Sammelana, a unique Children Lit-Fest, continuously for the last 19 years, a creative column writer in Kannada and English in local famed daily Udayavani and other periodicals, an actor, director, presenter, an event organiser par-excellence and most importantly a passionate lover of theatre, folklore, drama……in short a perfect blend of an attractive personality, highly respected by one and all for simplicity, truthfulness and values in life, he never compromised for temporal gains in life….!
Early life, family and education:
Born on 27th September, 1955, in Padre Village near Kasargod in Kerala, a proud second son of Late Narayana and Girijamma Bhat. A noble middle class family, after basic education and High School, somehow managed to send the bright student to Government College, for his BA studies, especially with the due help from maternal uncle. Interestingly it was his friends encouraged and supported him to enroll for MA in English Literature from prestigious Calicut University. Without crossing the worst situations, it's difficult to catch the best corners of life, young Bhat dared to face anything and everything in life, of course winners never quit and quitters never win….The hardships, at times, struggle to earn a decent lunch, many a times made him to go bed empty stomach…….the hunger for knowledge kept him going and ultimately come out from the University with flying colours….! A man firmly believed that any amount difficulties in his life not come to destroy him, converted worries into worship, battles into blessings and in the process, helped him to realize his hidden talent, potential and power……!
Career as a Lecturer in English in NJC Barkur:
This was the time, in late 70s and early 80's; NJC was considered one of the best junior Colleges in the vicinity. There were best lecturers in all the three streams, Arts, Commerce and Science….however a common Lecturer in English for all almost 400 plus students. George Kannipilly from Kerala was handling it, has to say goodbye for want of better prospects in May in the year 1980. The task of selecting a proper replacement entrusted to the team comprising veteran JRM Picardo at the helm and he has handpicked a gem in Rama Bhat….Rest is history. 
Even today, students fondly remember his peculiar style of teaching, he had thorough knowledge of English literature, its grammar…..One instance his pupils shared was, for any given new word he had two sets of meaning one very simple, easy to understand and the other for genius minds…..His classes were very interesting and used to quote at ease Sir Bernard Shaw, Shakespeare and others in his explanations, at times slightly out of text book parameters, with beautiful real life incidents….A sharp eyed, short man in stature, had excellent class control, discipline, when he used to handle combined classes with more than 120 odd students at ease….!
Bhat, cultivated a unique habit of learning from peer group, especially to upgrade himself to new and modern teaching techniques. In this mission, he was very active in 'Forum of PU English Teachers of Udupi District' and served in different capacities including as its President for a record eight years…..!
He retired in the year 2015, and since then serving as guest Lecturer in English in Mother Theresa Junior College in distant Shankernarayana….
Founder of various social platforms – Shilpa Jaycees….Junior Chamber….
With an intention of serving the society, he encouraged and roped in like minded youngsters and promoted Jaycees Group of Barkur and successfully led it during its early years of inception and formation as its President.  Later he also served Jaycees in the penal of Trainers at State level.
A souvenir was brought out by Jaycees, viz 'Arivu', to commemorate some event, a sentence in Kannada written by him – 'Sanghatane-gallannu` huttu hakuvudu sulabha, avugalannu sahisi biduvudu mattu sulabha….' This we quoted several times during our public speaking, a philosophical statement to be kept in mind, who venture to form associations and cultural forums………
A Man of Letters:
Prof Bhat cultivated the habit of writing during his High School and College days. A voracious reader in him helped to become an authority in prose. It is very interesting to note here, he has maintained a column to translate former Editor of famed Illustrated Weekly of India, MV Kamath's English writings in Kannada. Among hundreds of admirers, Kota Shivaram Karanth, a recipient of Gyana Peeta award, acclaimed and appreciated these works, of Mr. Bhat, speaks in volumes….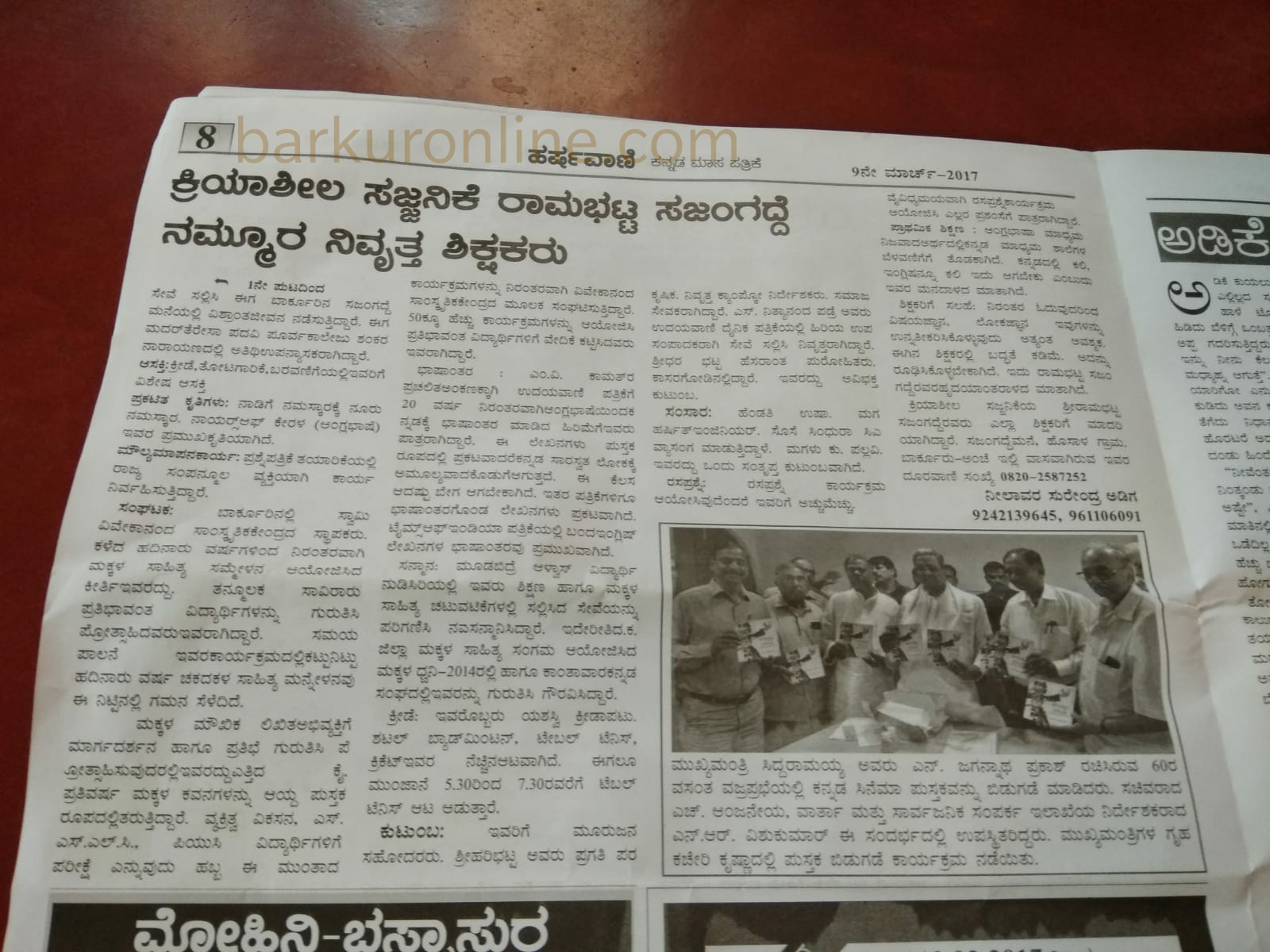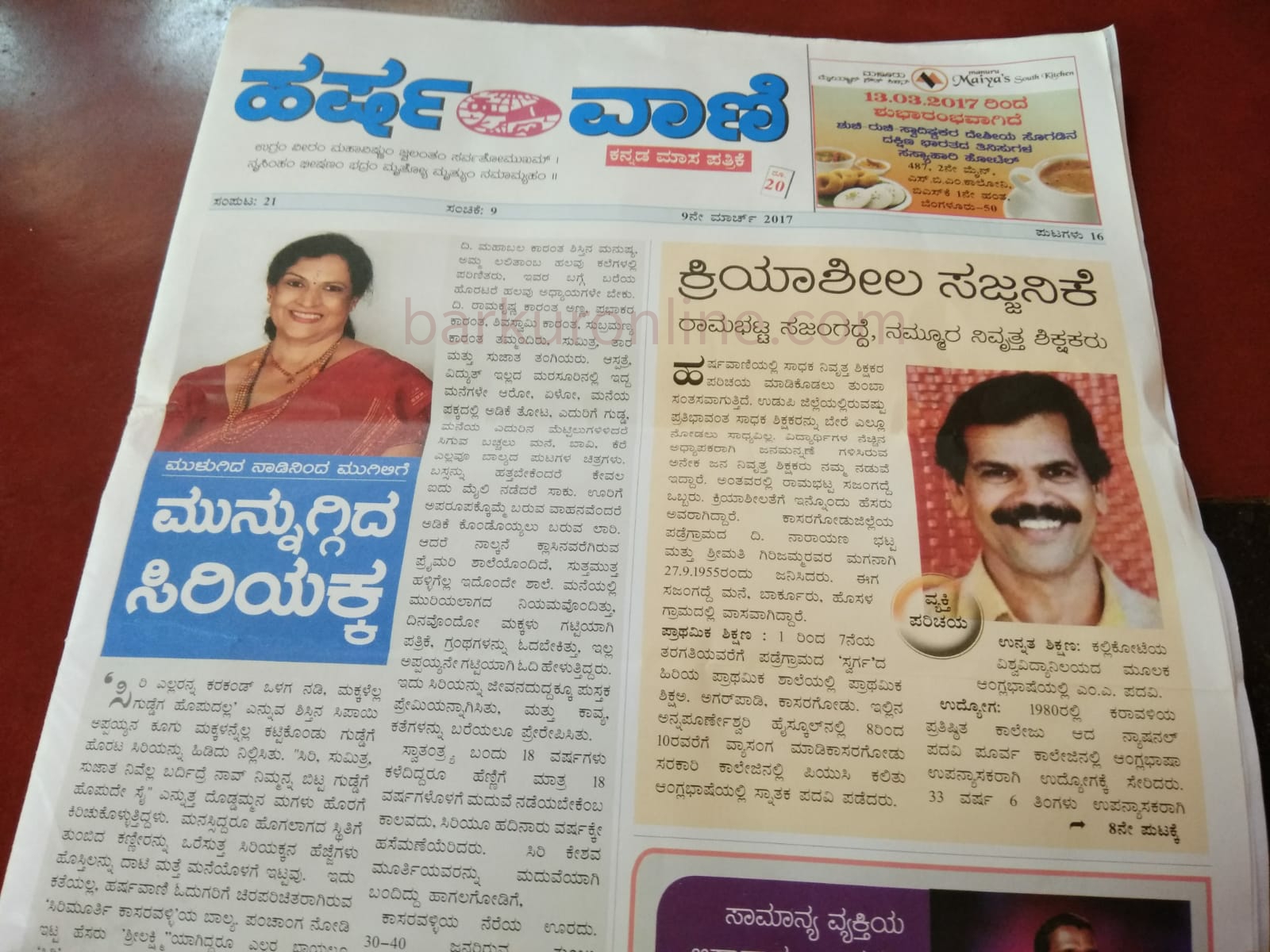 He also edited a famed informative book in English – 'Nayars of Kerala'….In Kannada 'Nadige, Namaskarakke Nooru Namaskara', which also published by 'Kantavara Kannada Sangha….'Many of us read his poems, short stories, essays etc in various periodicals and still he continues to reflect on burning issues in his typical ways……
True concern for Teenagers:
'Swami Vivekananda Cultural Centre Barkur' was promoted to train, motivate and invent the talents in the students. A man really knowing for sure,  a bit of encouragement, recognition and patting the young minds at that tender age have enormous impact in making a good writer, poet in him / her…..Prof Bhat toured many High Schools in this mission, for many years in the past and today scores of them became good and recognized contributors to the literary world. Hundreds of them developed passion to read literature and become responsible citizens in our society….!
Makkala Sahitya Sammelana since 2001:
If anyone want light to come into his life, he need to stand where it is shining, it's in budding children, the immaculate hearts and mind, God dwelling…if you touch their hearts even a very small way, it's a lifelong memory for them…. Yes, this in brief about MSS since 19 long years…Normally, these Literary Feasts were held every year in January / February in Barkur.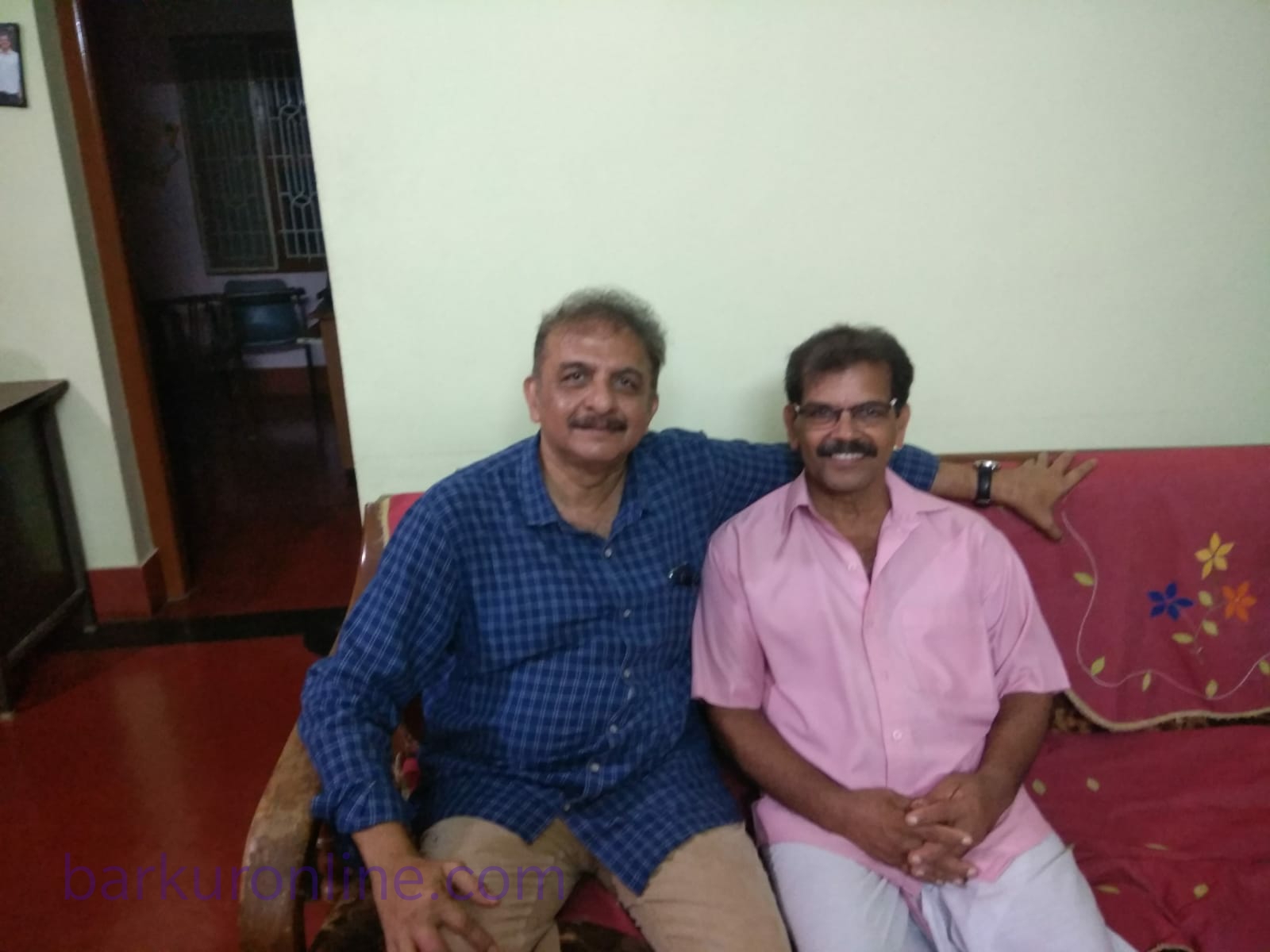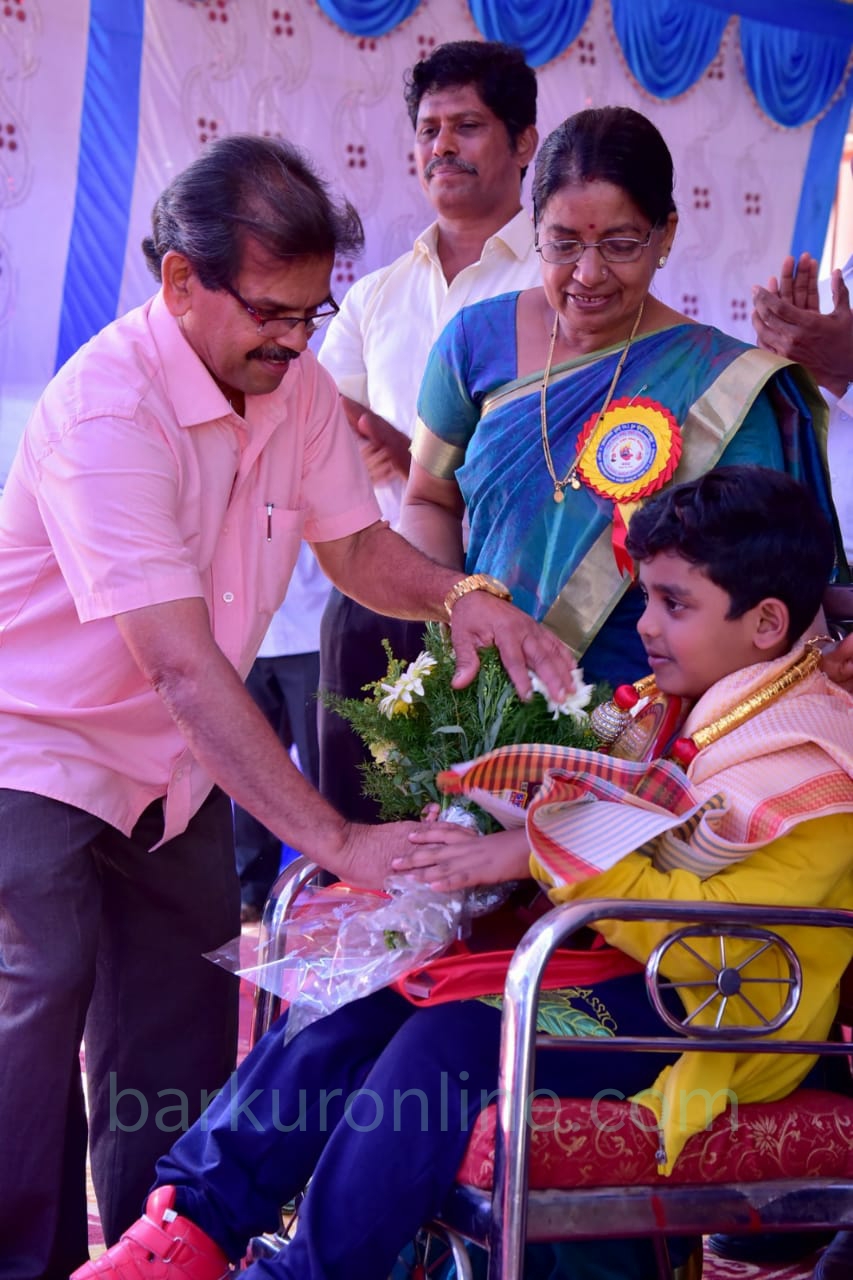 Shantivana Trust (R), Shree Kshetra Dharmasthala, Udupi District Education Dept., Shree Ramakrishna Ashram Belagavi and Mangalore, Swami Vivekananda Cultural Centre Barkur, Kannada Sahitya Parishad and our own barkuronline.com (this website since its inception in the year 2001), are actively involved in the promotion with Chief Co-coordinator Sajangadde Rama Bhat, for the last 19 long years. Here the teenagers present their poems, short stories, articles, drawings and exclusively moderated and coordinated by children only…… This year's full one day gathering of more 600 High School Children from the Udupi District was held on 8th February at Barkur Govt College campus. They are now planning for a very meaningful 20th year celebrations……
A perfectionist in organizing events, always preferring to be behind the screen:
A startling feature, only found and noticed in Rama Bhat is, he prefers to be behind the screen. He makes all home work, rehearsals, paper work and arrangements for any shows and events. Allocate and assign responsibilities to children, pat them and correct them and on the finale he is observing them from distance to see them lead, perform and package the event to its perfection. Train them, till they are confident, care them till they able to fly…Today, many of his child prodigy's are famed event managers, serving as MC, public speakers, resource persons etc…..
Personal life, family and children:
In life, we have a lot to lose, and very little to choose…whenever he got a chance to choose, he has done it wisely and ensured that he never lost what he chosen….this is in his selection of his life partner, Usha, a woman personified hospitality, kindness and compassion…Lucky and fortunate Prof Bhat, rightly knows, almost in all other family relations….. except friendship, one has no choice…..!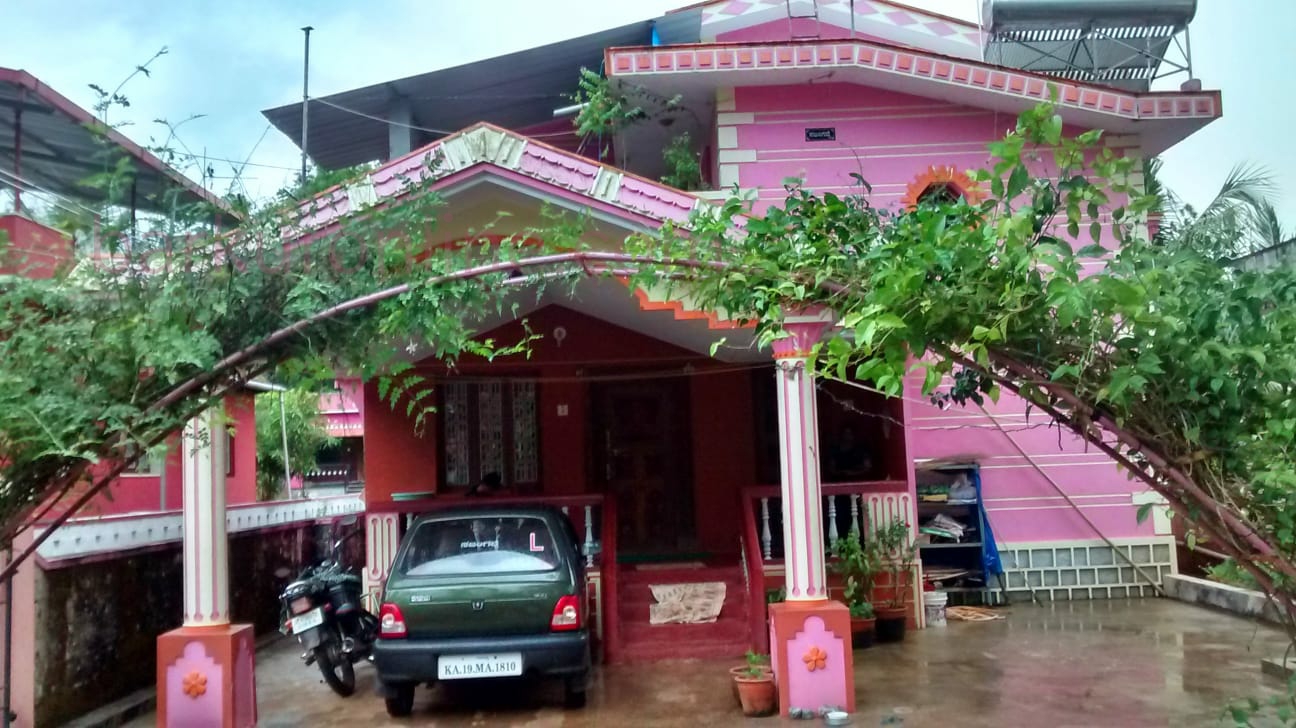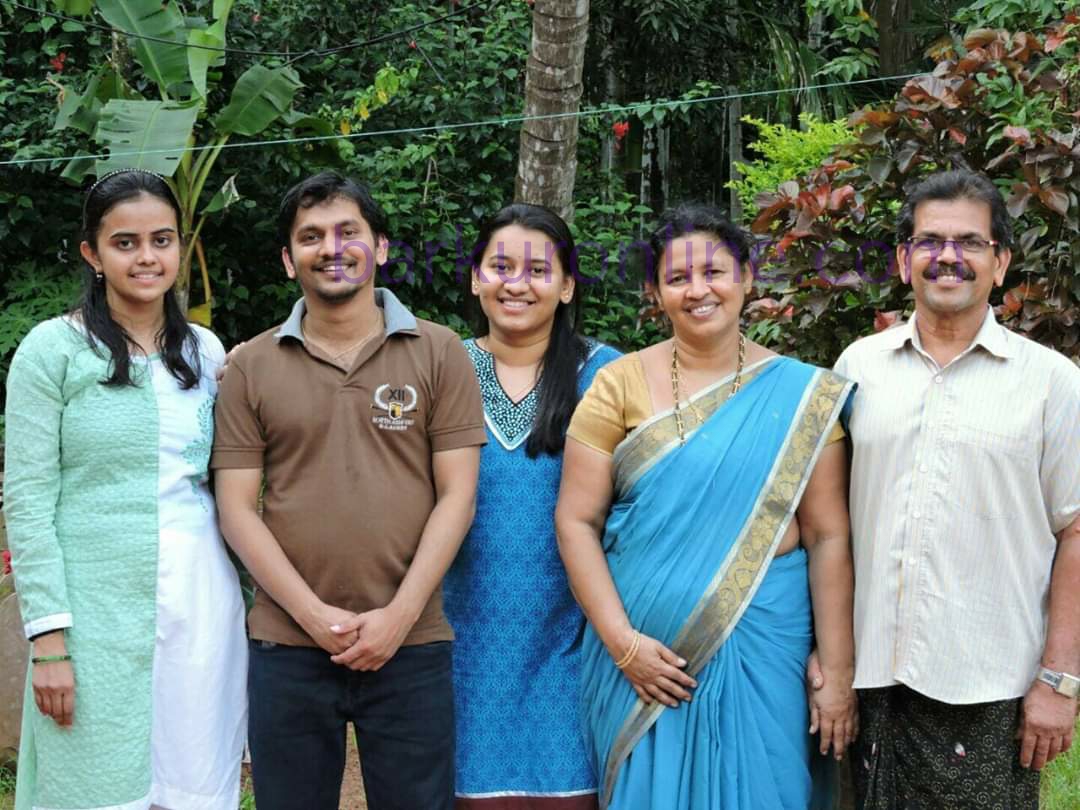 Small family an ideal family with his talented and brilliant son Harshith, a software Engineer by profession, serving in Bangalore for TCS, a reputed firm, recently married to Sindhura, who too extending an helping hand, working in a CA's firm and charming and scholarly daughter Pallavi, the darling of Dad, yet again an Engineer, now serving as Assistant Professor in MITE Engineering College, Moodubidre…..
Conclusion:
As we mentioned in the very beginning, Prof Rama Bhat's love for life and living, his passion for agriculture, horticulture, gardening, trekking is amazing….An excellent lawn Tennis and Shuttle player in him won various trophies and accolades and at his 65 kept him busy and occupied. He never misses 2 hours daily spending on playground….!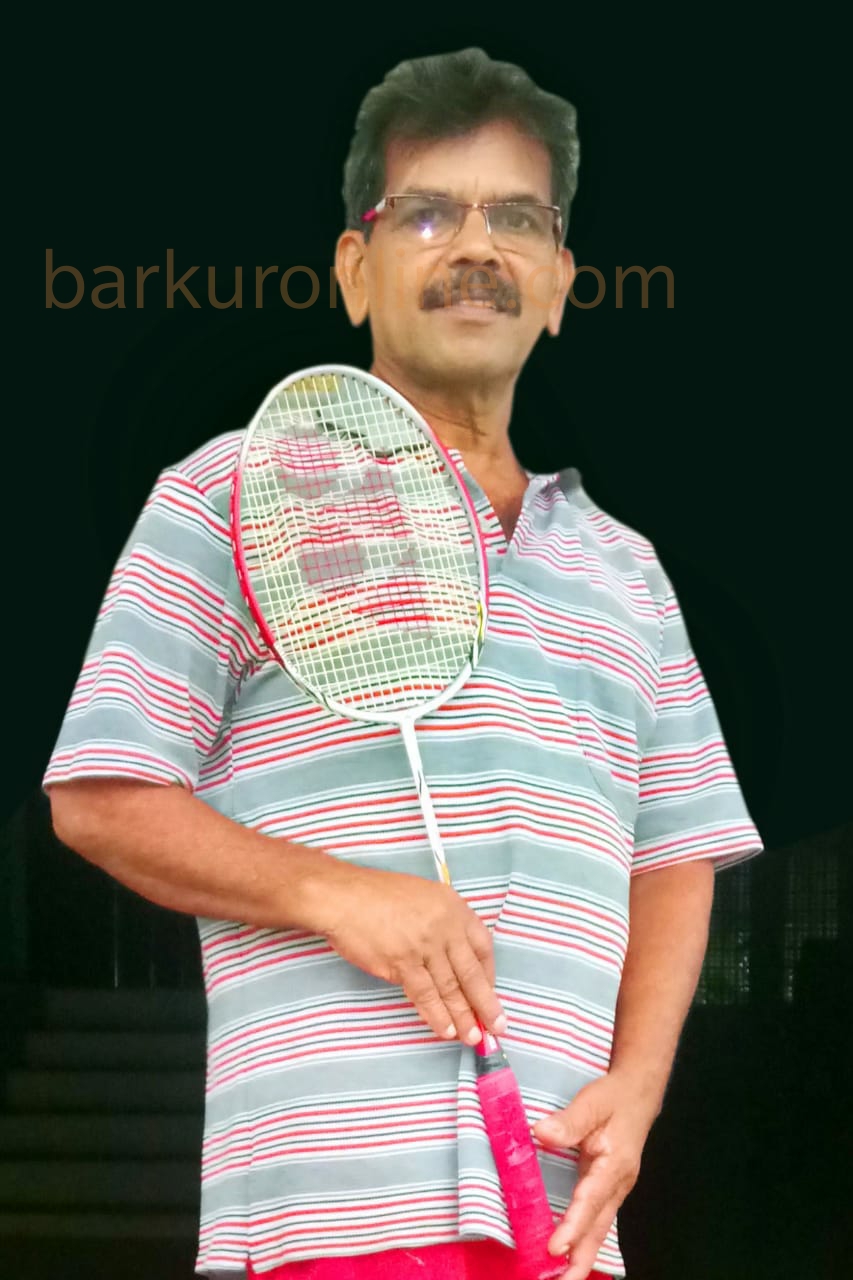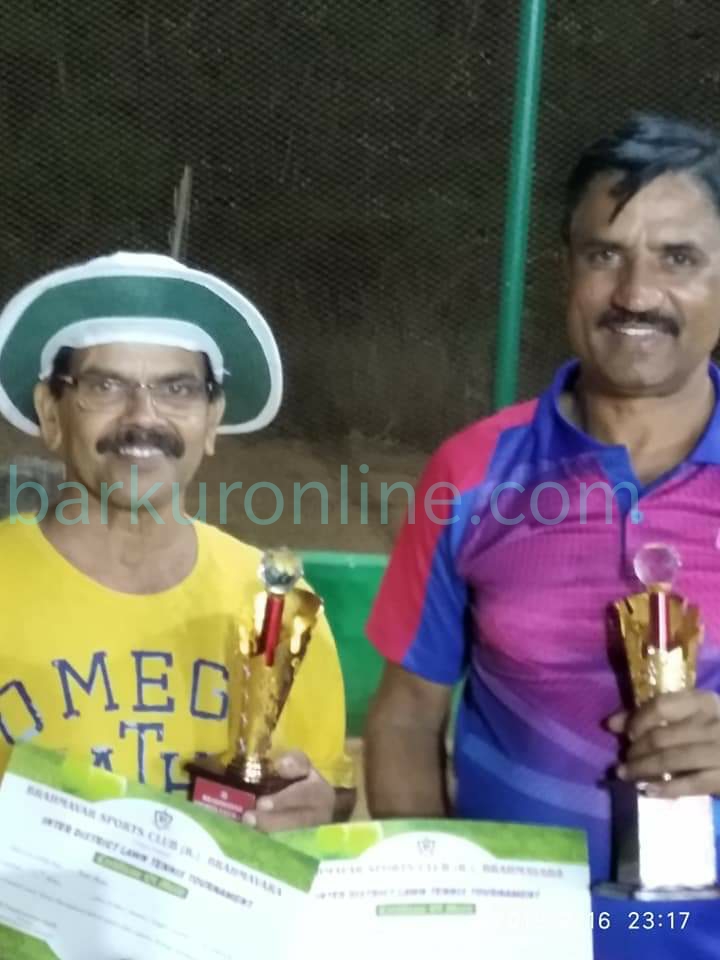 Various organizations of repute, like 'Makkala Sahitya Sangama, Mangalore', 'Bala Vikasa Academy, Dharvar', recognized his yeomen service in teaching and cultural activities. He was also a proud recipient of prestigious 'Alva's Vidyarthi Siri' honor….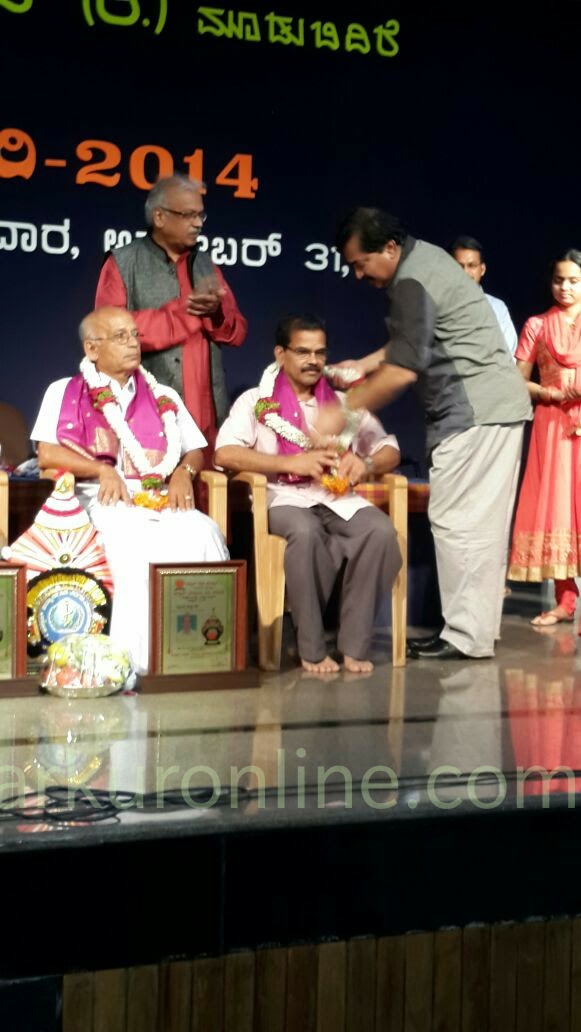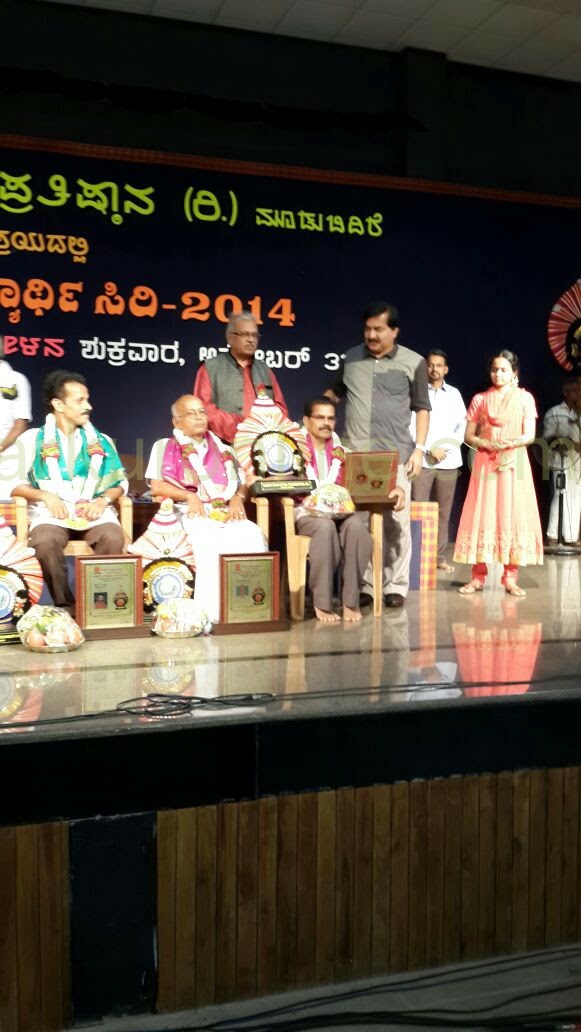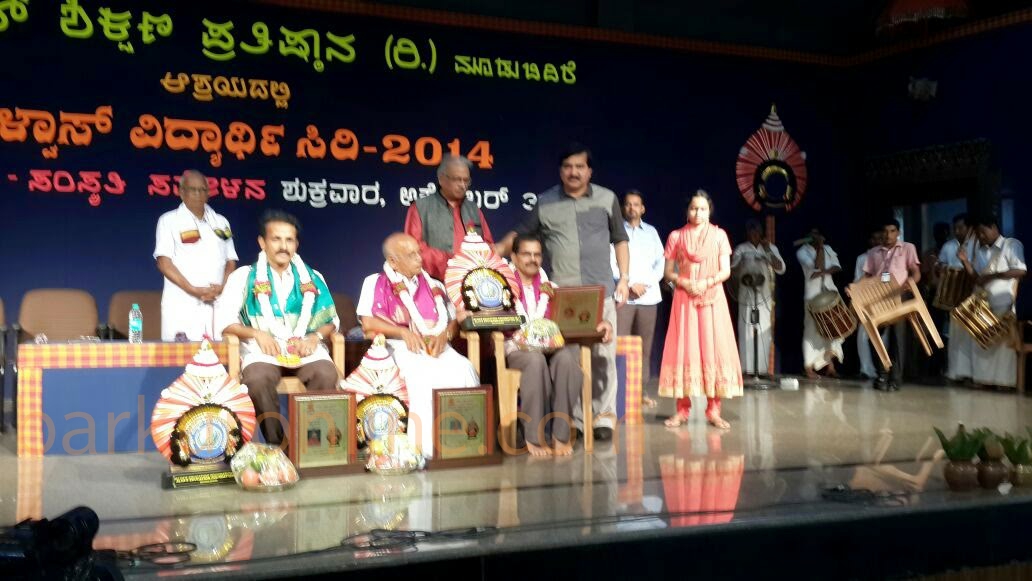 We at Barkuronline, while featuring people in these pages, generally not impressed by one's wealth, followers, degrees or titles one earned or possess….. but in Prof. Rama Bhat noticed great volume of  kindness, integrity, social concern, humility and generosity…. and that makes him unique, special and one to be imitated……Sir, we have nothing to offer you or confer on you, but say with folded hands a Big Thank You…..!!!!!
May you and your family be blessed with good health, peace of mind and happiness in life. Let your life be a lamp post to youngsters to emulate discipline, value the time and learning be a continuous process.
With all best wishes,
On behalf of  Team barkuronline.com ,
P. Archibald Furtado, 24th February, 2020 – archibarkur@gmail.com.