Christmas Tree at Moodahadu kudru
-News Antony Barkur, Pics Robinson Martis
This year youth of Kudru ward brought some festive cheer to the children and ward members by organising the Christmas tree event.
Program began with grand entry of Santa Claus (Jackson Dsouza) on a motor bike with background music of Jingle bells. After a happy dance with children, he distributed chocolates to all children. Post that he took all the children to the tree of gifts. The tree had lot of gifts hanging but wrapped in papers. Children were asked to choose the gift by pointing to the tree and then Santa happily handed over the gifts to the eager children. After all Children selected their gifts, they were asked to open the wrapper. The joy and curiosity on the faces of the children was very Christmassy.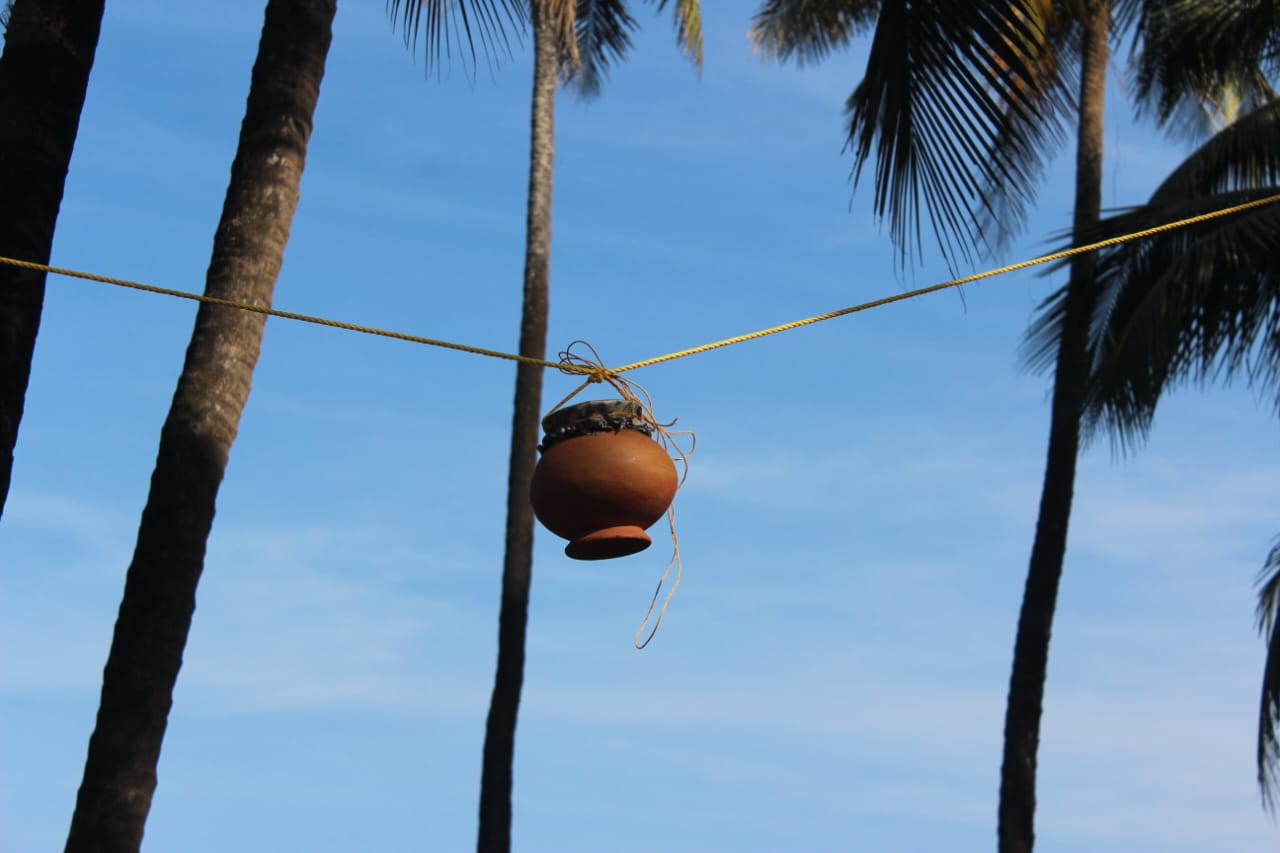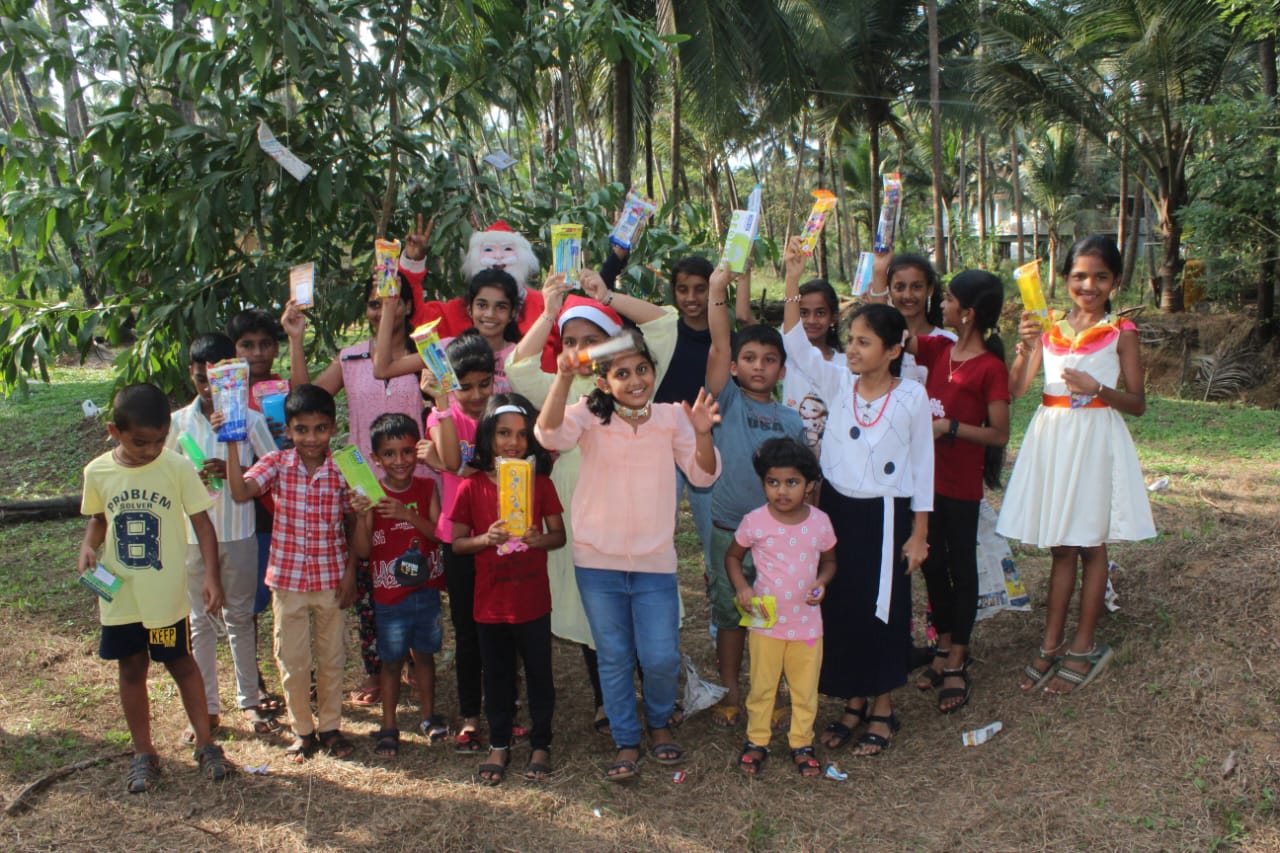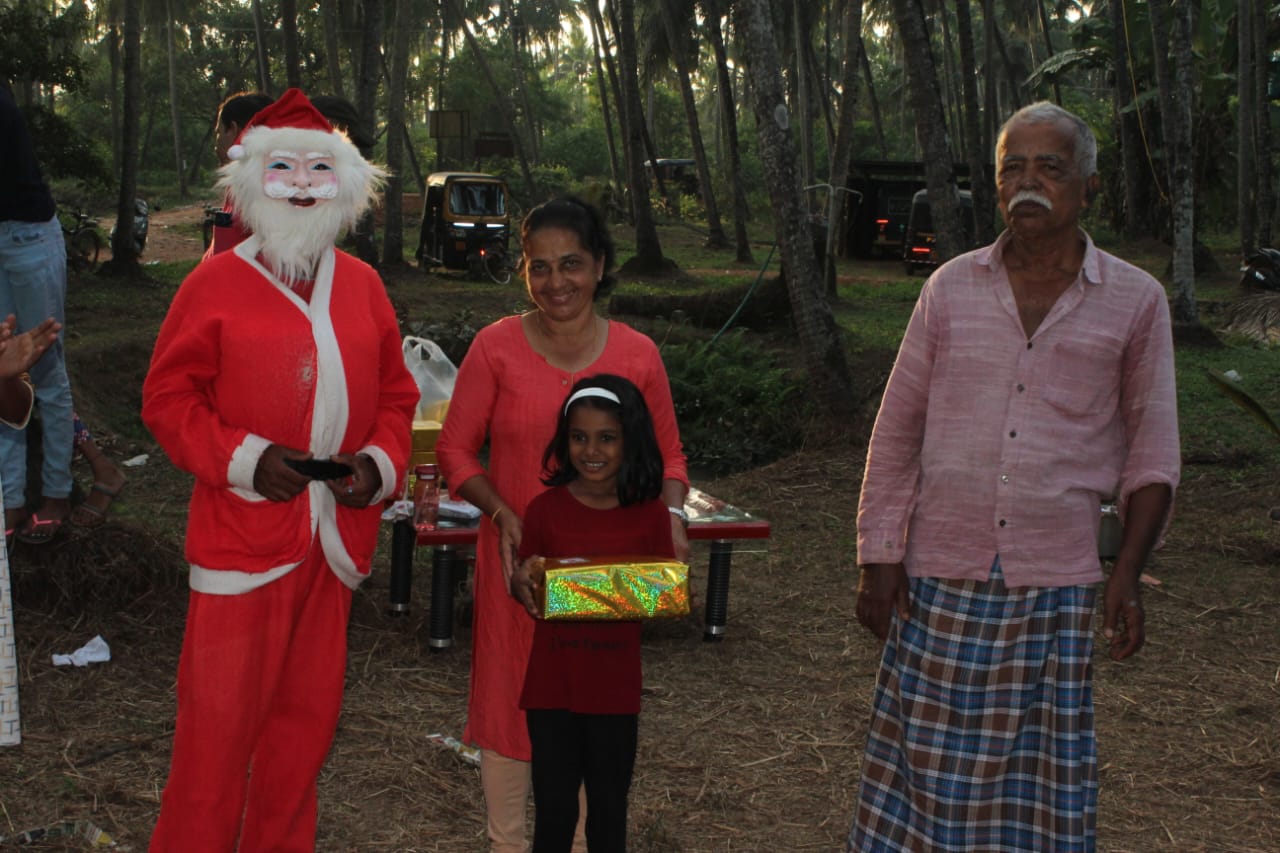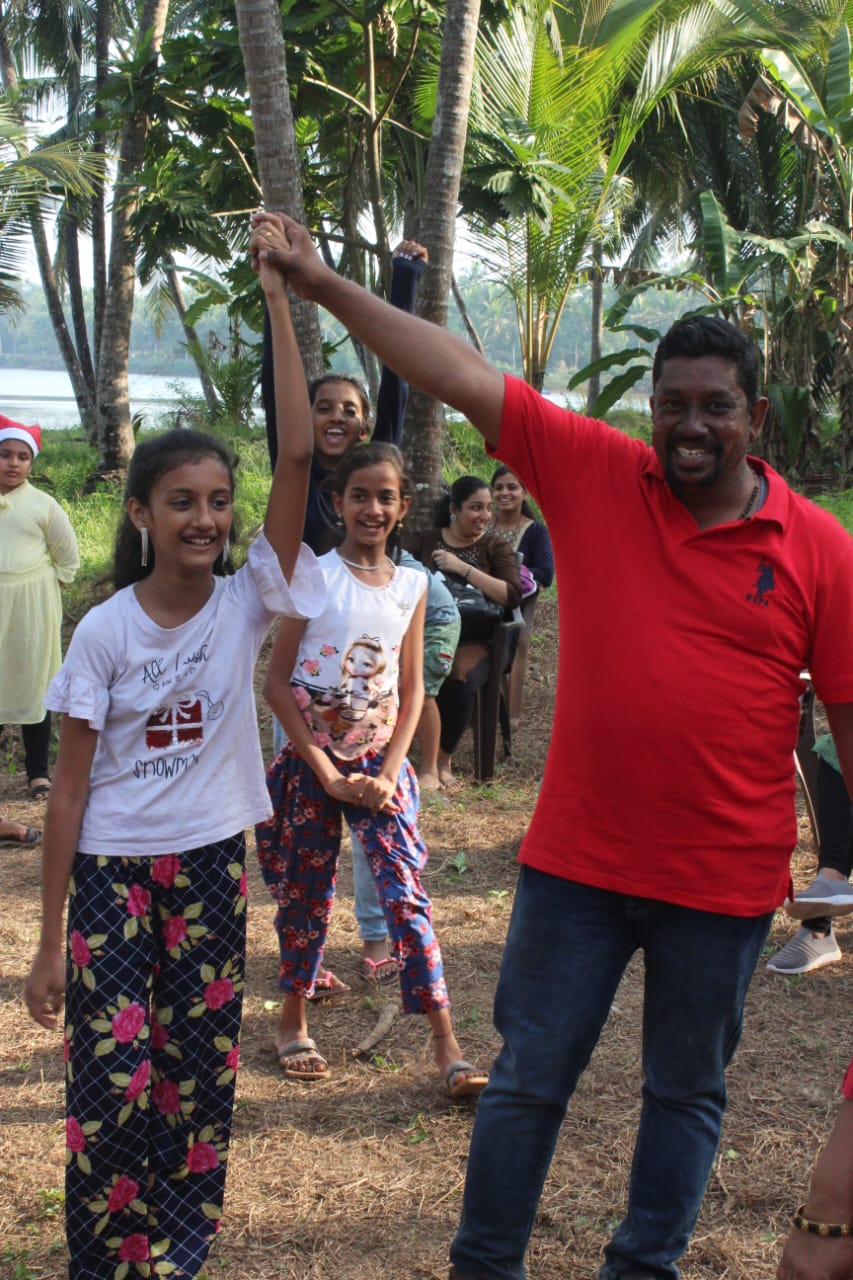 This was followed a game of guessing the "balloon in the box". Children were made to select a balloon and then blow it. They then had to guess the balloon in the box. The kid who got the yellow balloon "Fabian Fernandes" won the prize.
MC Wilfred asked a question about Xmas Crib. Feddy D'Souza gave the right answer and won a prize.
Next game was bombing the city with a twist. Instead of cities, they had "ballaal kudru", "moodakattu', "mopina halla" and "kesaraalaa ", the four areas of Kudru ward. Leona Furtado survived the bombing and won the prize.
Kids until first standard were made to collect as many chocolates as they could using both of their hands. Reona D'Souza was the child who collected most of the chocolates.
This was followed by "breaking the pot" (ಮೊಡ್ಕಿ ಫುಟoವ್ಚೊ ) game. Almost everyone present were blindfolded and they tried to hit the pot. Many came close but eventually Praveen Barnes was successful.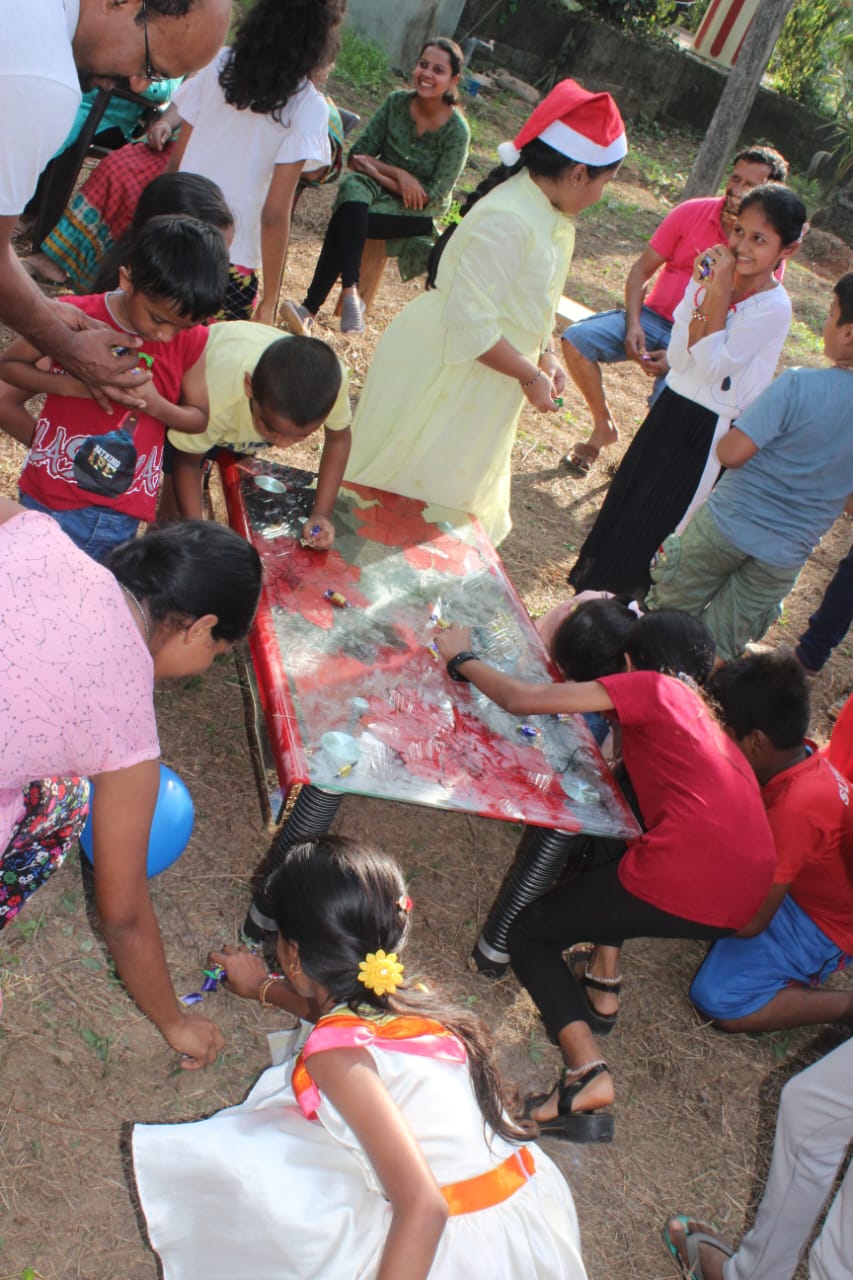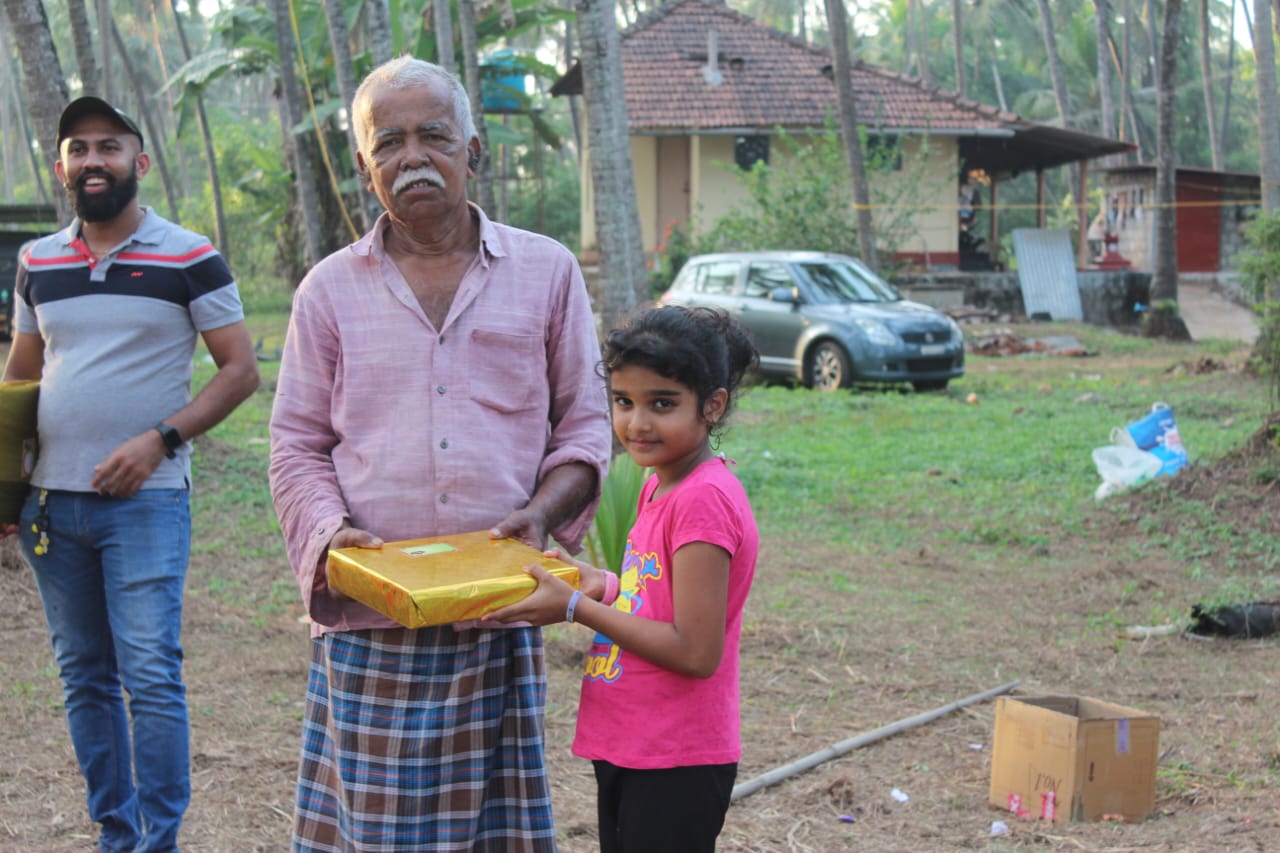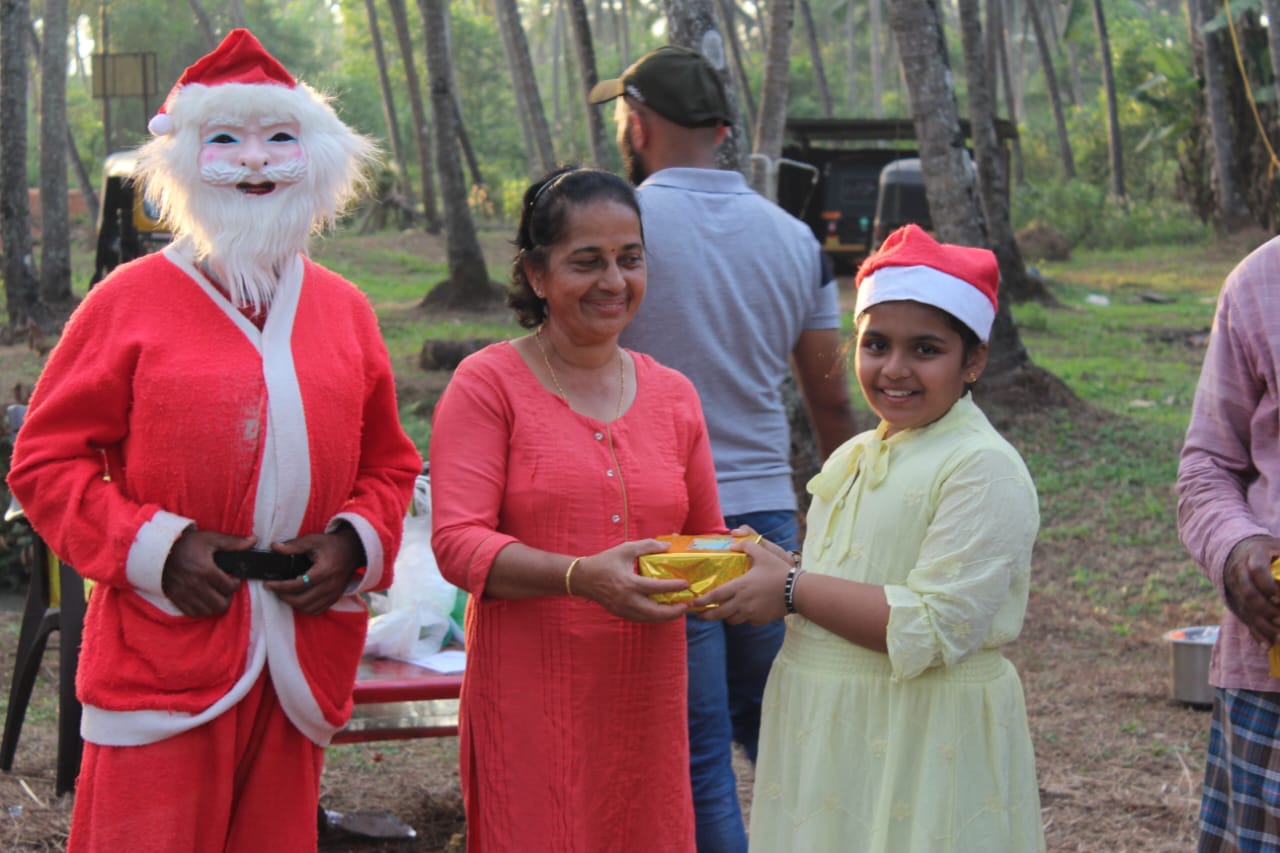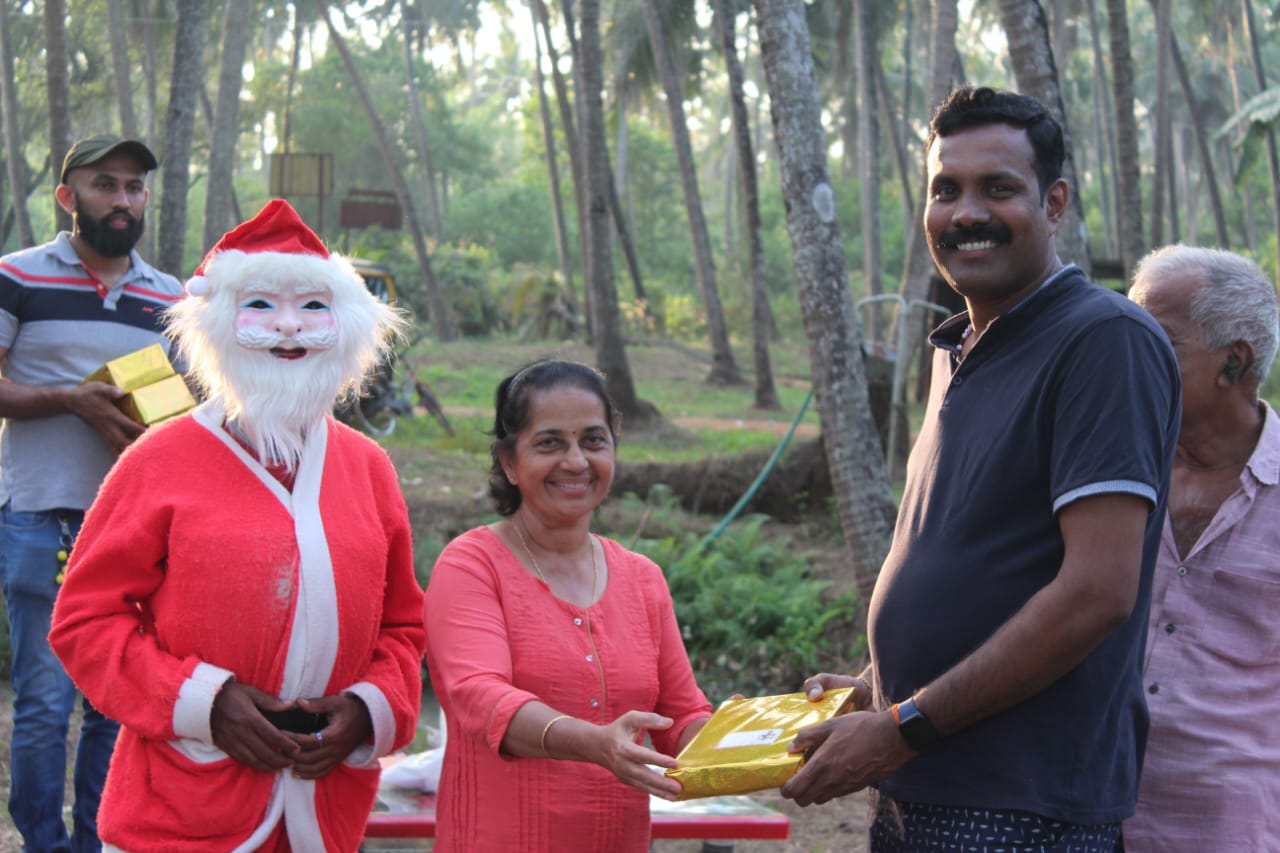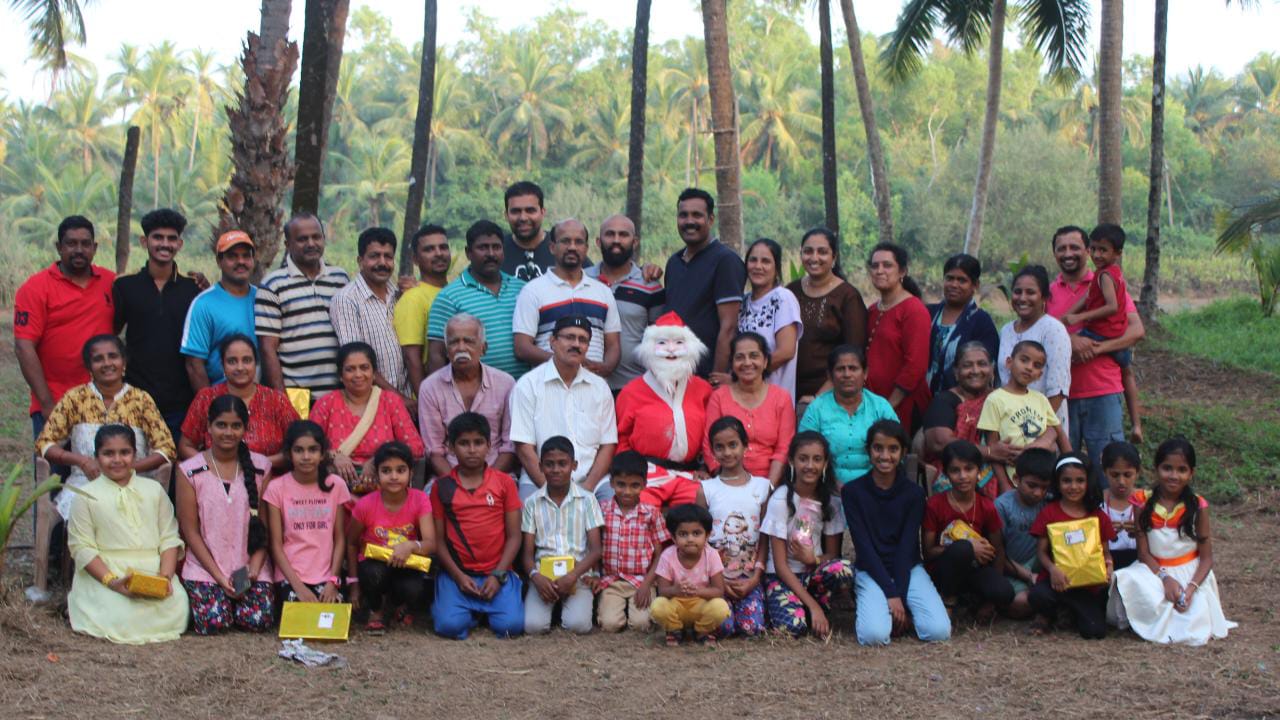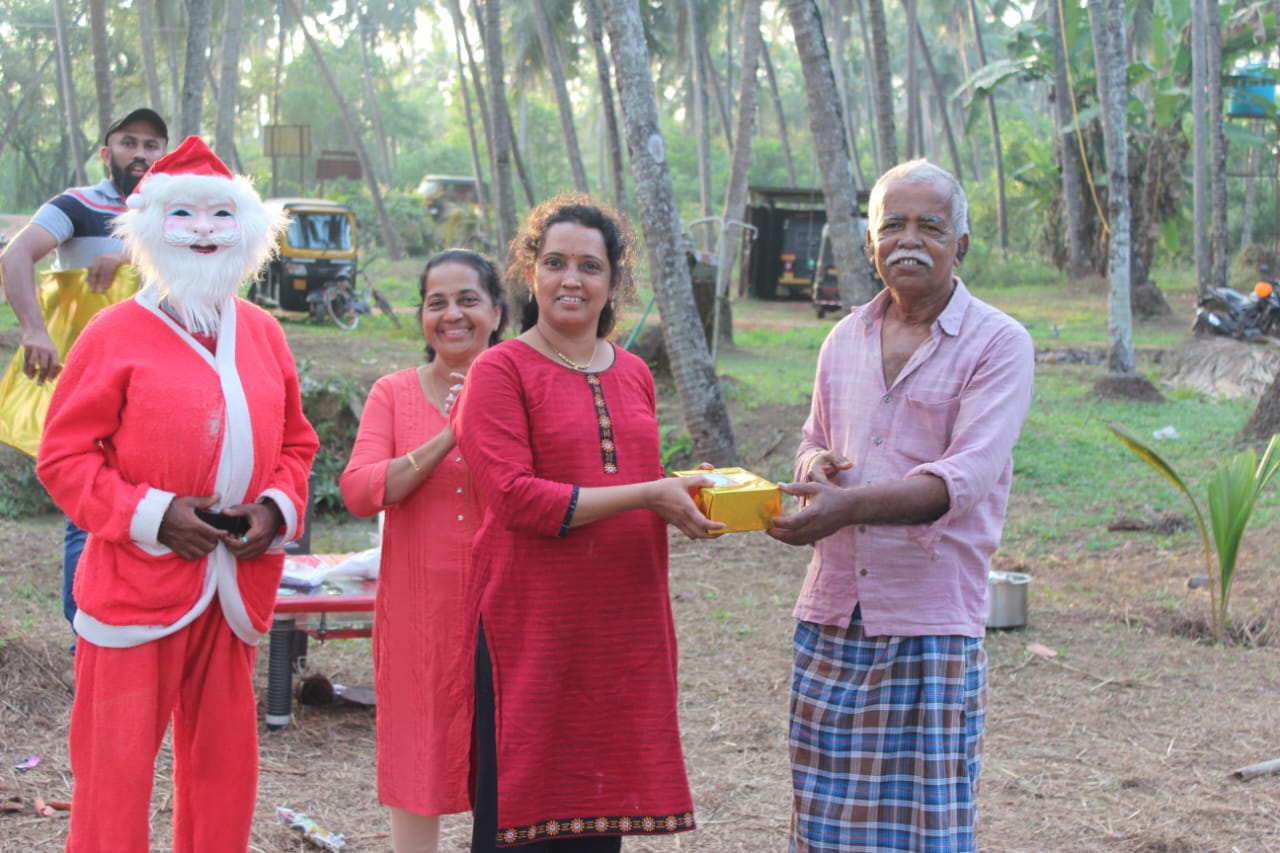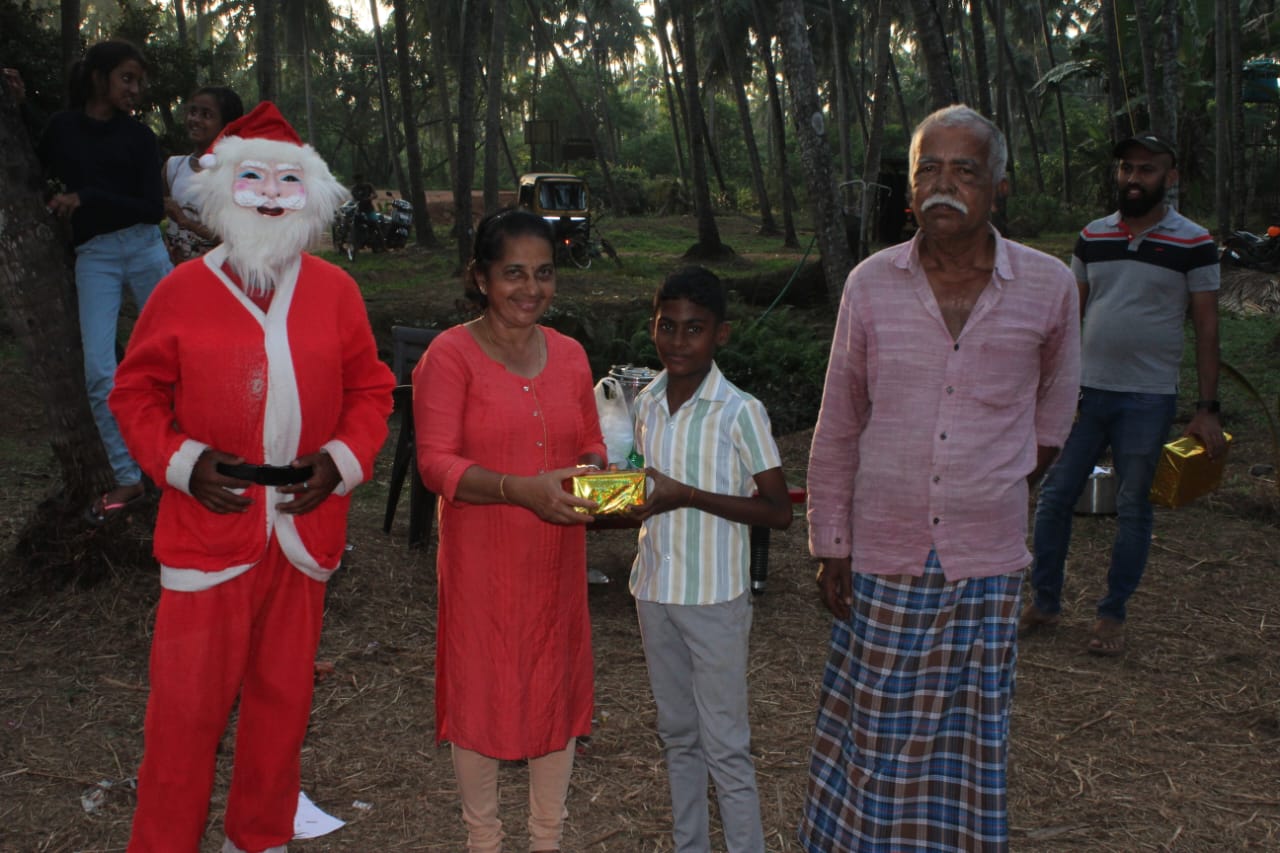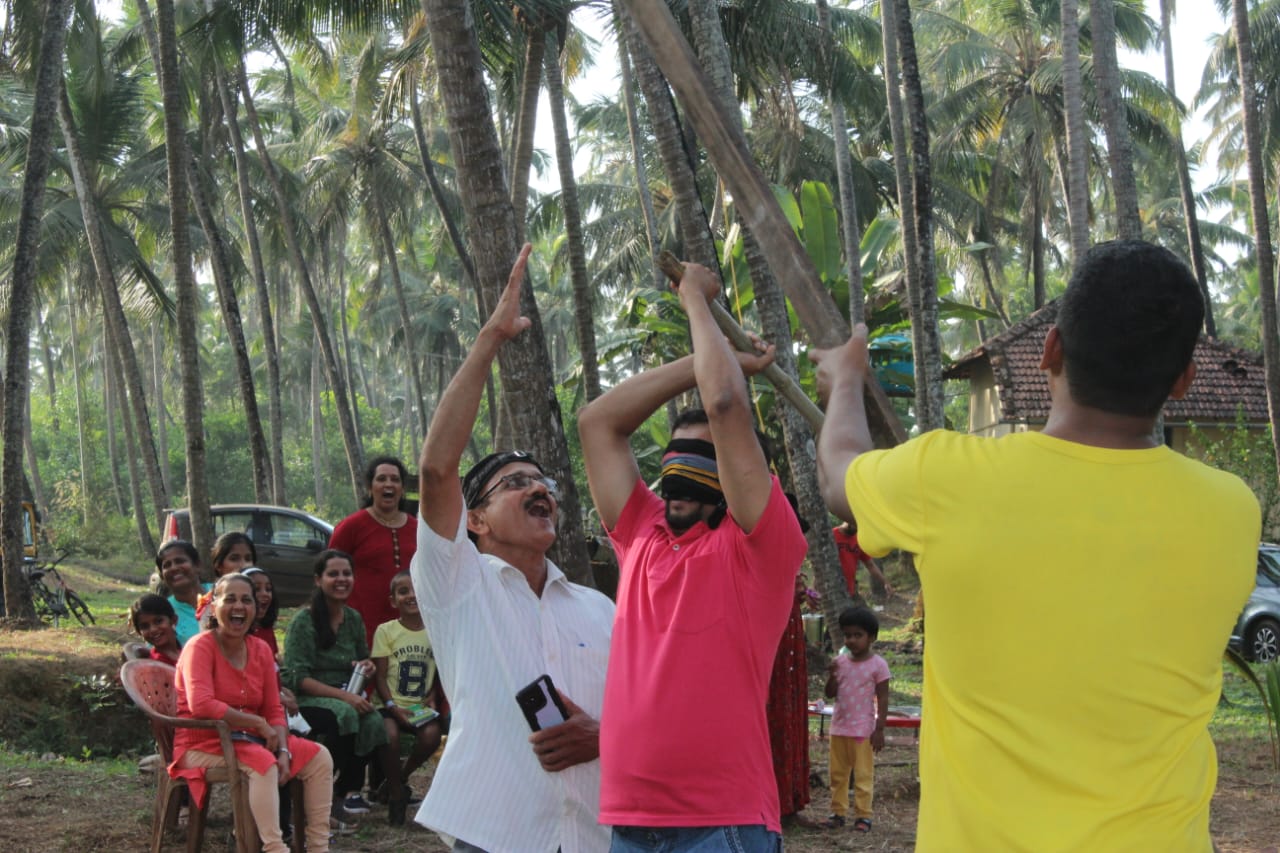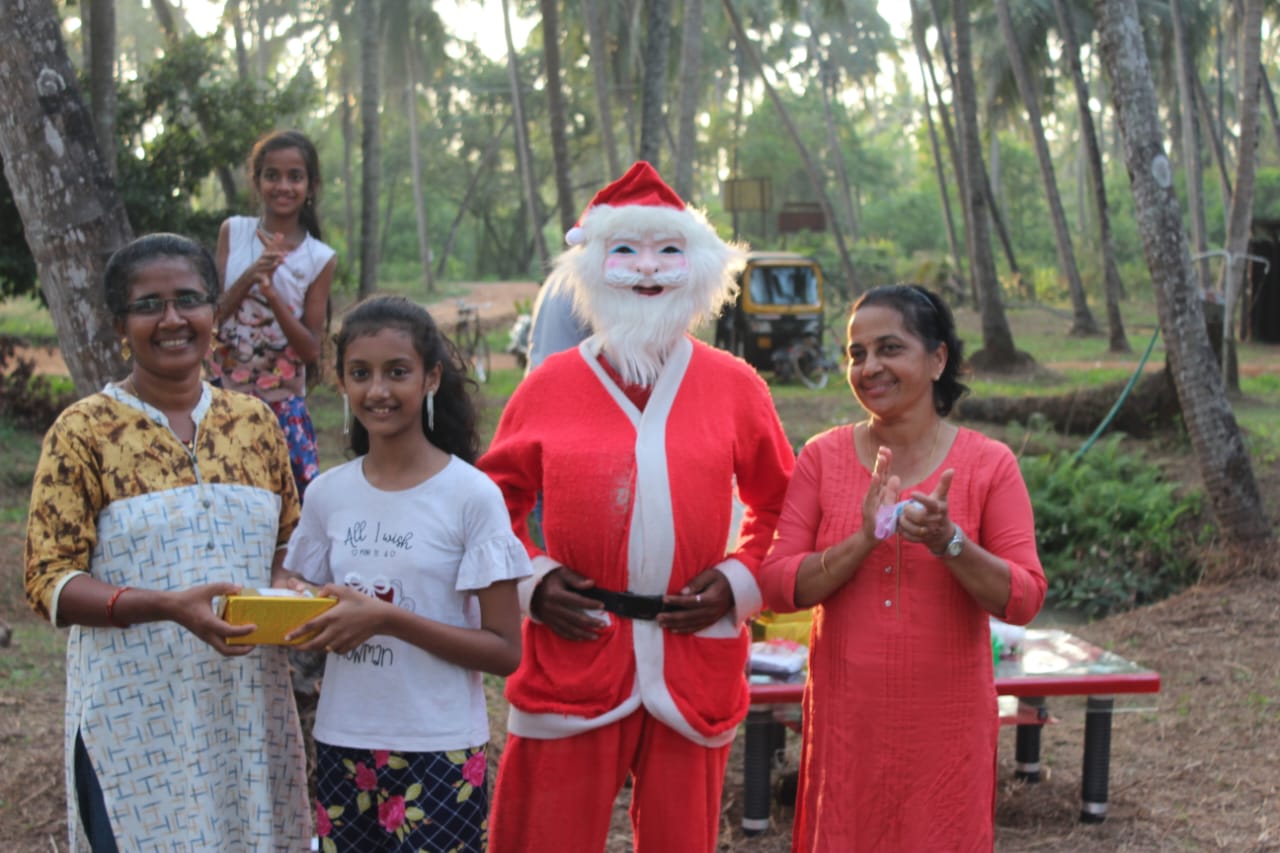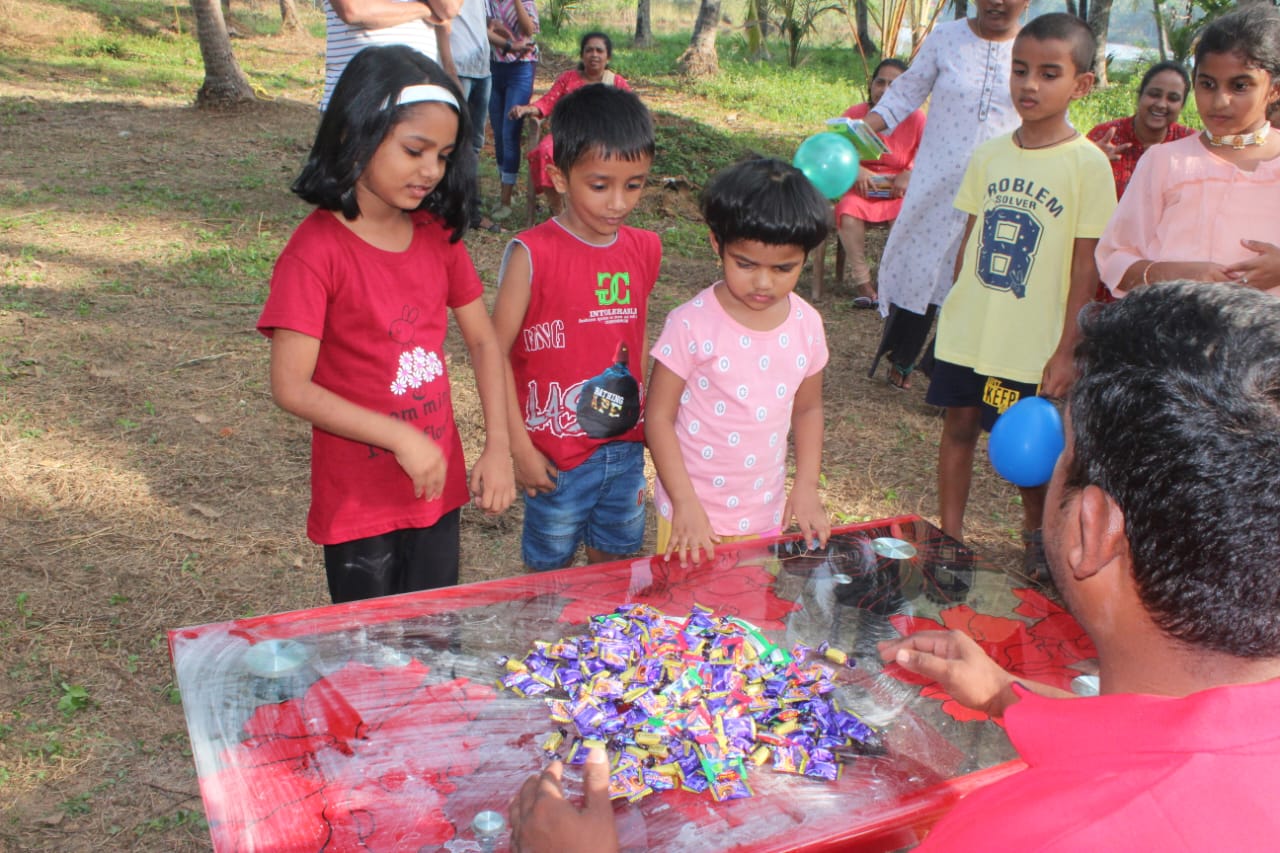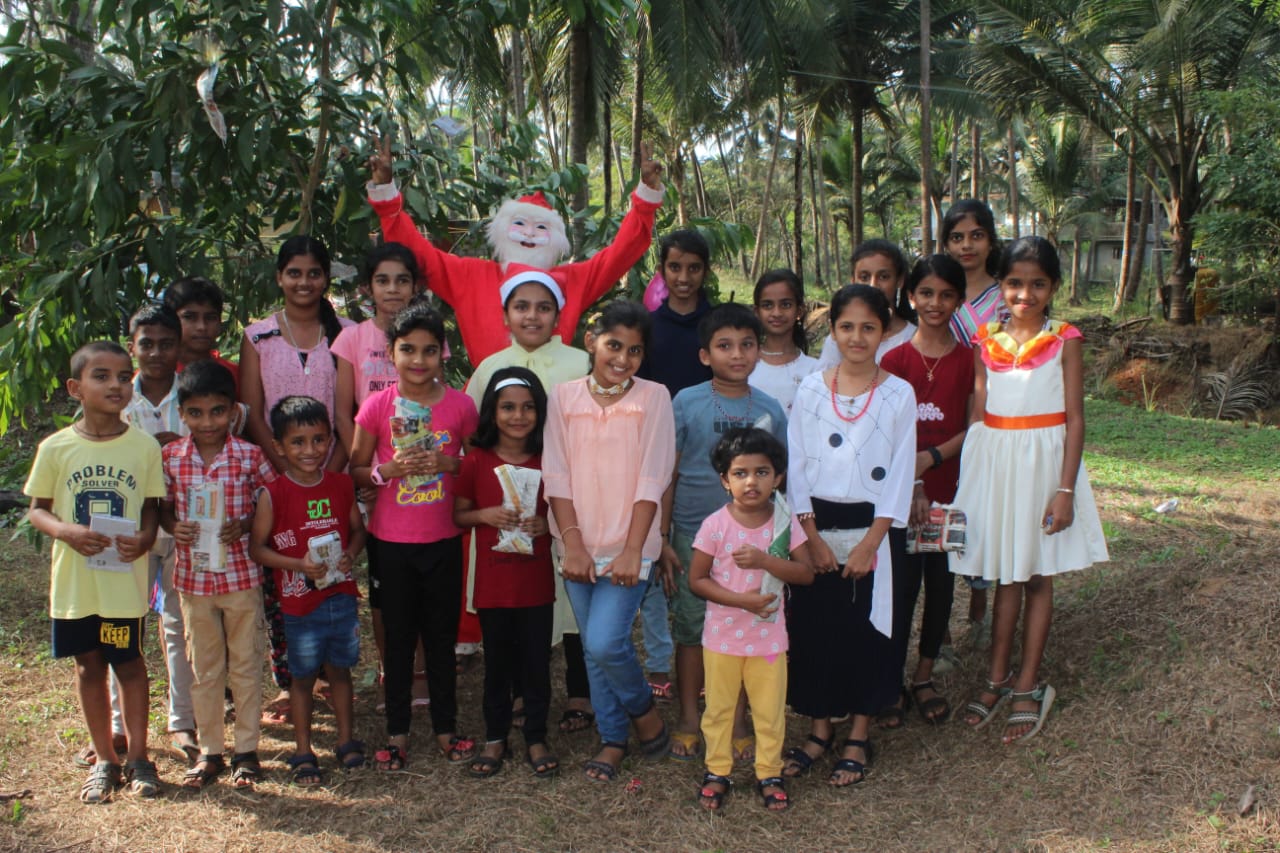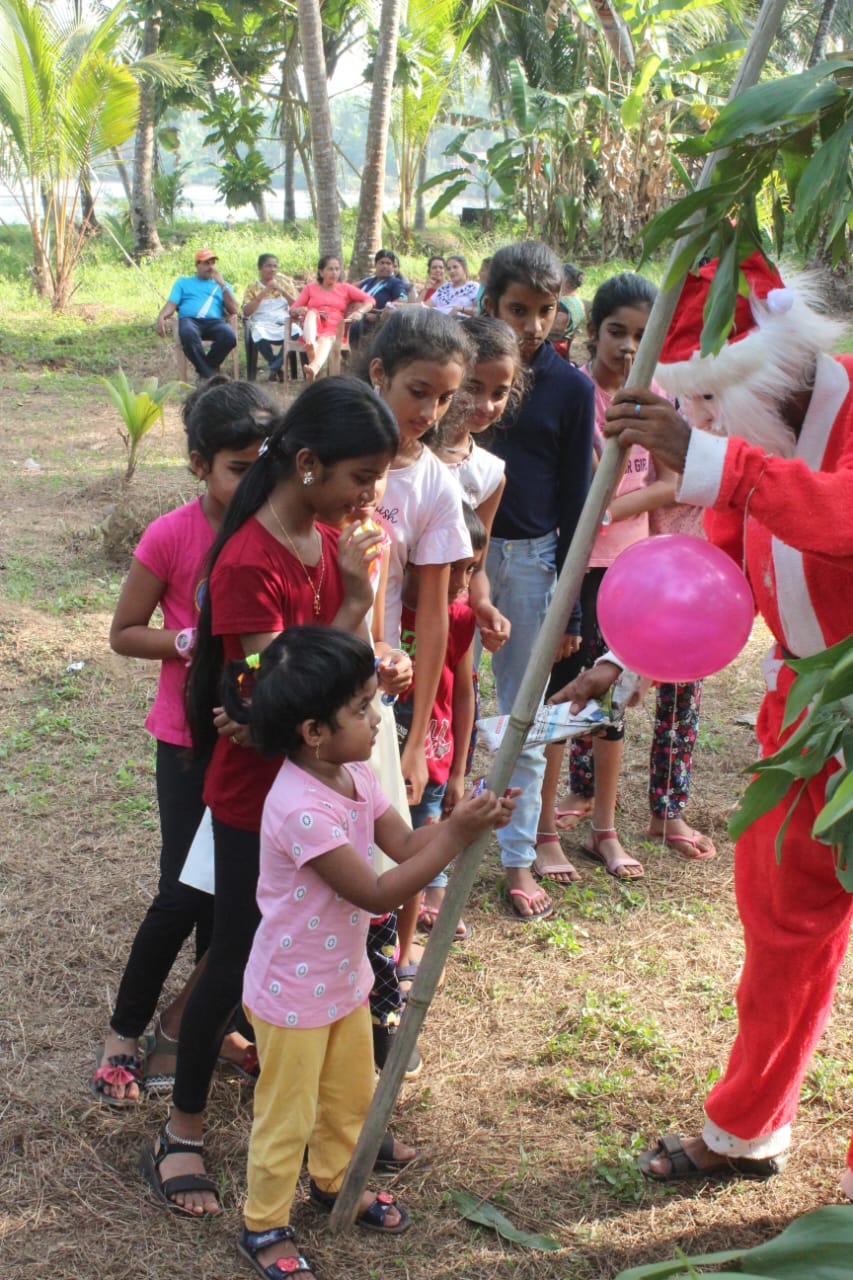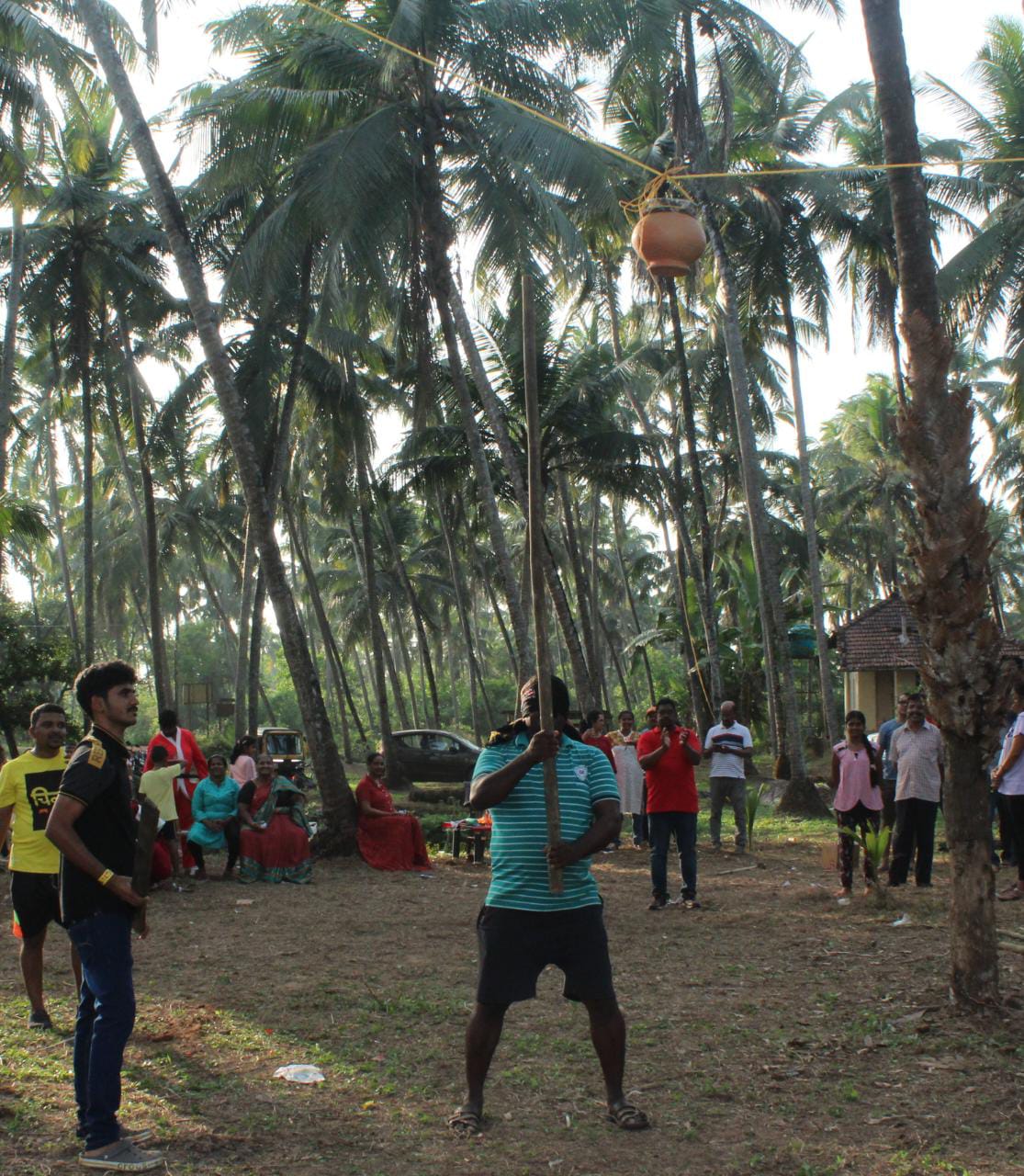 Last event of the evening was "Housie housie". Cynthia DSouza, Elric Barnes, Roni Barnes, Stany pinto, Carissa Dias and Lechelle Barnes won the prizes.
Snacks were provided for all the gathered. Master of ceremony was Wilfred Fernandes who did an excellent job of keeping the gathering engaged. Kudru Youngsters Peter D'Souza, Robinson Martis, Rahul Roche, Joyson D'Souza, Nelson Furtado and Vinod Dsouza helped plan and execute the event.
About 40 ward members participated in this beautiful event. Prizes were distributed by Gurkarn Mrs Margaret DSouza, Sharmila Pinto and Ex Gurkar Feddy D'Souza.
This 3 hour event enhanced the joy for Kudru ward members.