Congratulations Fr Philip Neri Aranha
Rev. Fr. Philip Neri Aranha, the Parish Priest of St. Peter's Church Barkur is celebrating the Silver Jubilee of his Priestly ordination on 20/04/2023. Parish Pastoral Council and Parish community is exited about this and plans to celebrate this as a Parish Community event on Sunday, 7th May 2023, as Fr. Aranha is currently on pilgrimage to the Holyland. 
The parish community considers this is an opportunity to thank the Lord and celebrate the important milestone in the life of the beloved Parish Priest in a memorable way. Rev.Fr. Aranha has served in various parishes of Mangalore and Udupi Dioceses with his dedication. The newly renovated St. Peter's church, standing tall to its original glory is a testament and fruit of his tremendous efforts and determination.
Here is the cordial invitation for you all to grace this occassion.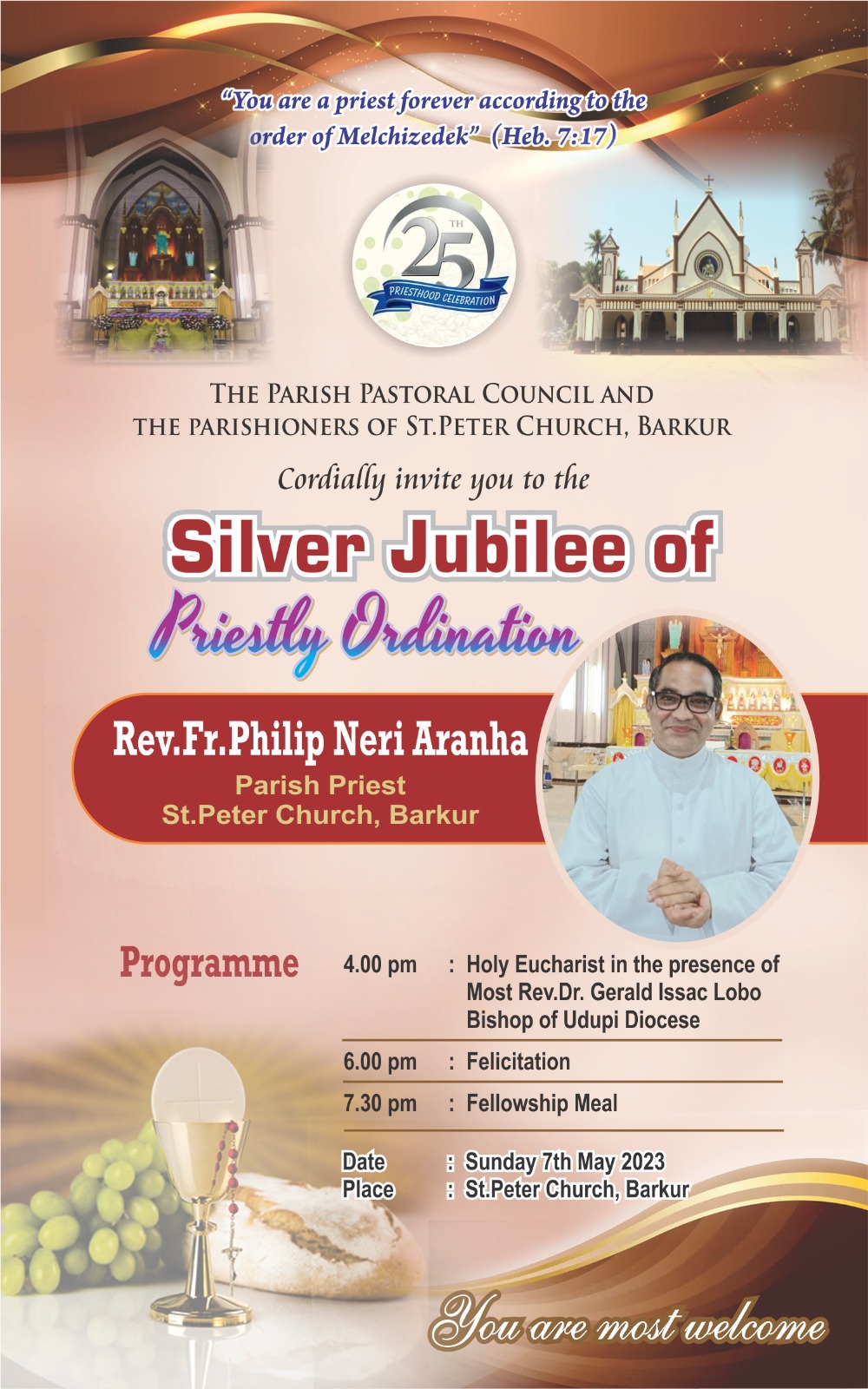 At this juncture, the council and the community has decided to bring out a Souvenir to mark this glorious occassion and appeal you all to support through your compliments and advertisements to be published in this souvenir. Details are given below.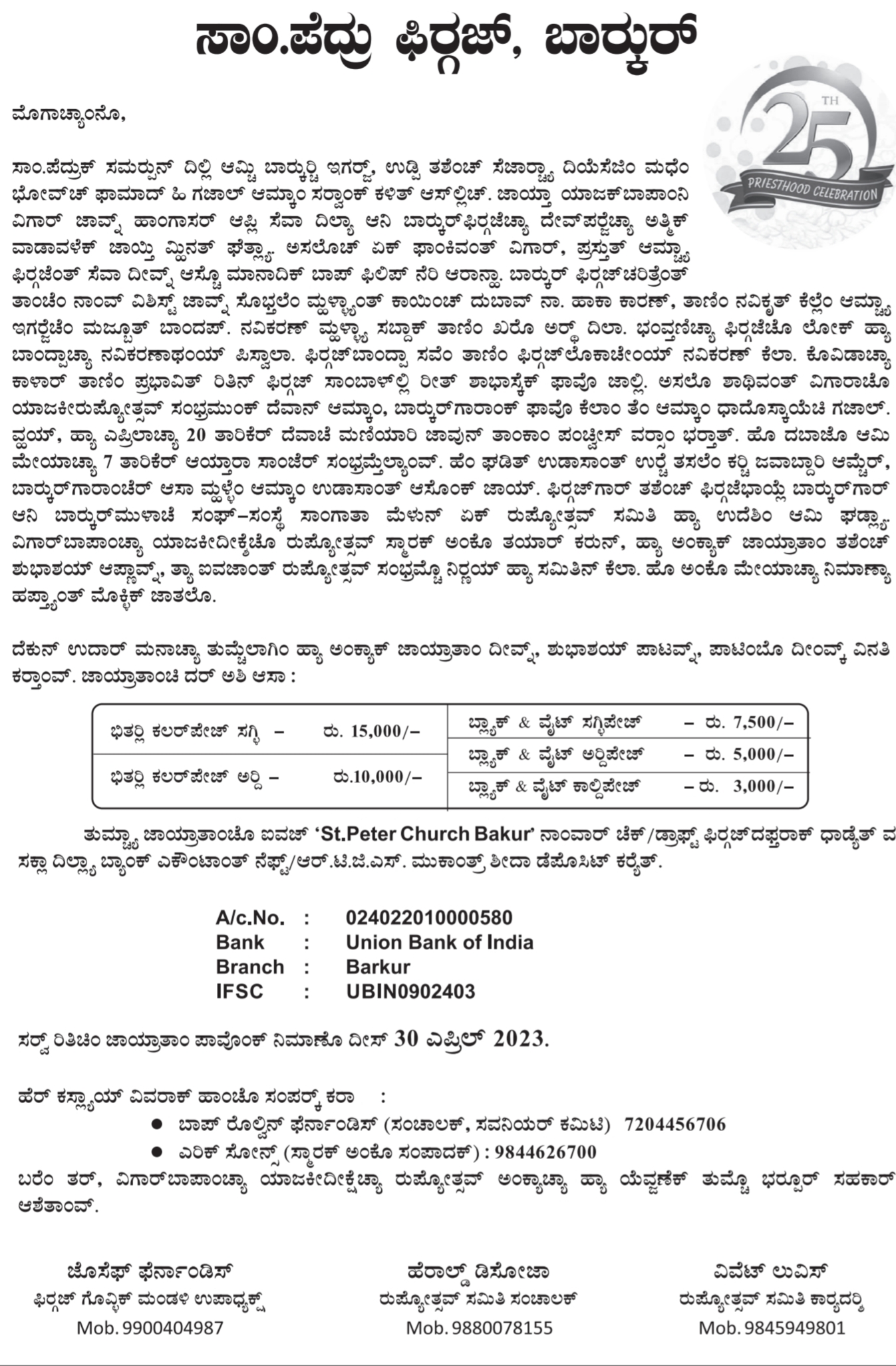 We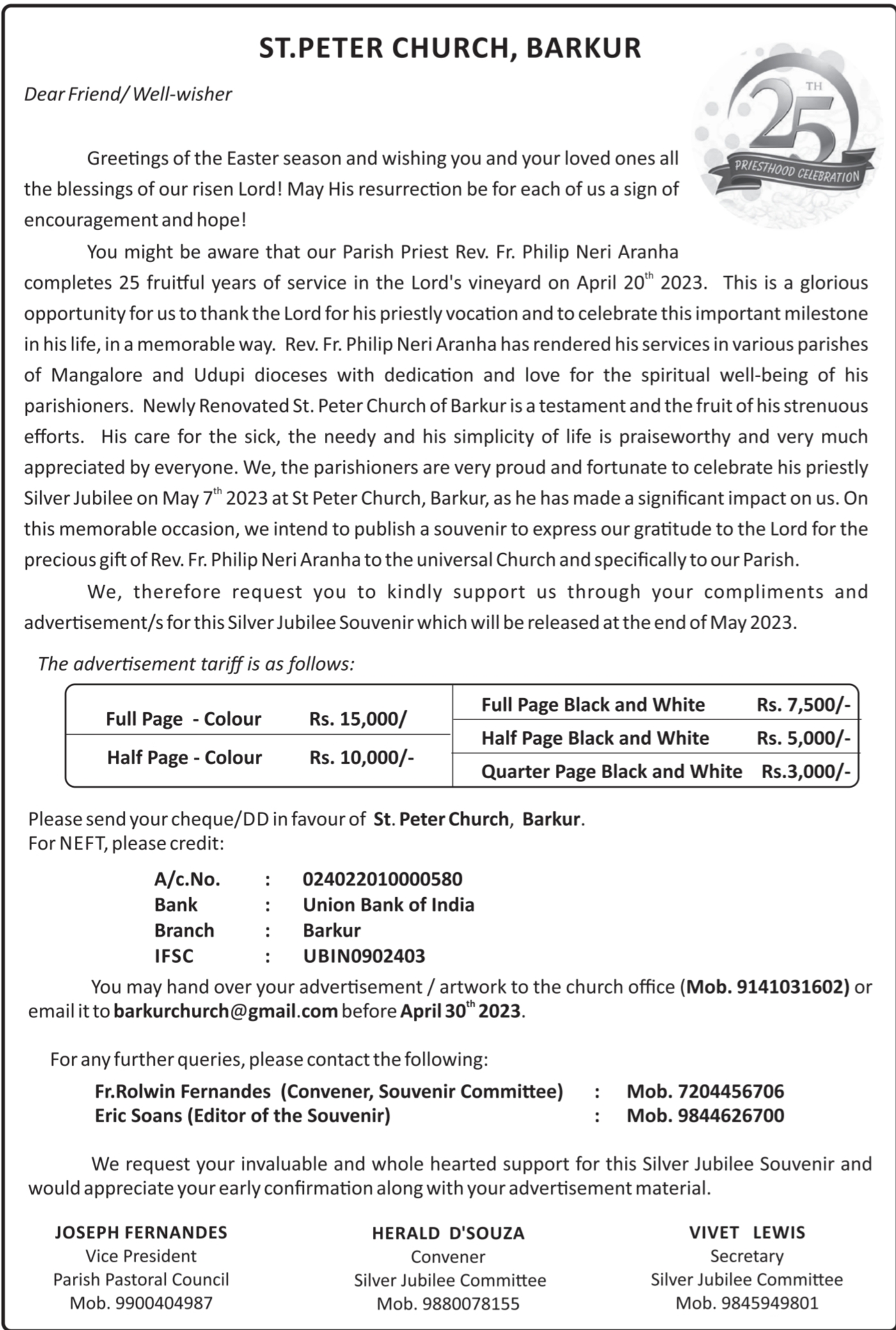 Team barkuronline.com congratulate Fr. Philip Neri Aranha on the Silver Jubilee of his priestly ordination and pray for God's choicest blessings on him and earnestly request you to patronize the souvenir.