Contribution to Alma Mater, Prakash Acharya exemplifies.
News Anand Kumar Barkur,  Pics Suresh M.Subhanu,  Barkur.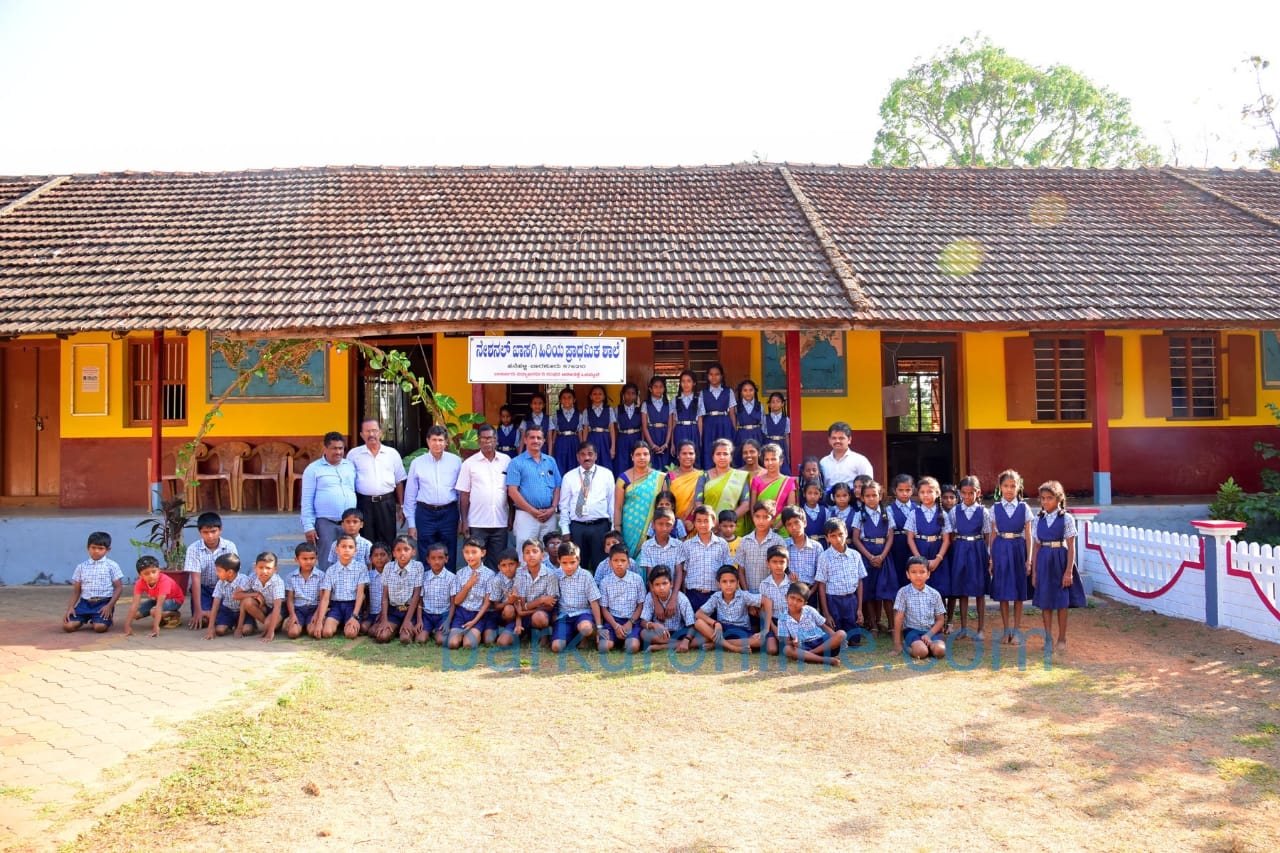 Prakash Acharya Hanehalli,  who studied in National Higher Primary School Hanehalli, took initiative to rope in the company he is working in Bangalore to support Rotary Matching Grant Scheme of Charitable Trust of Rotary Udupi and succeeded in getting the funds for the complete painting of the school building and to build a toilet for boys in the school.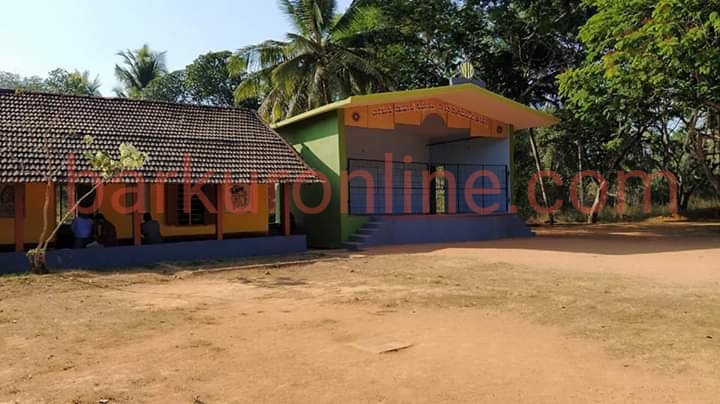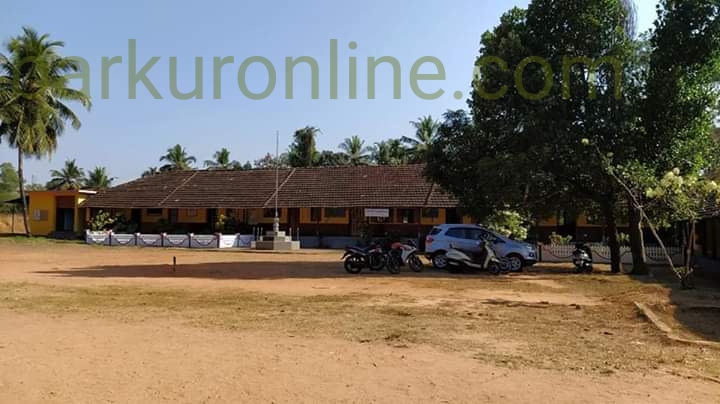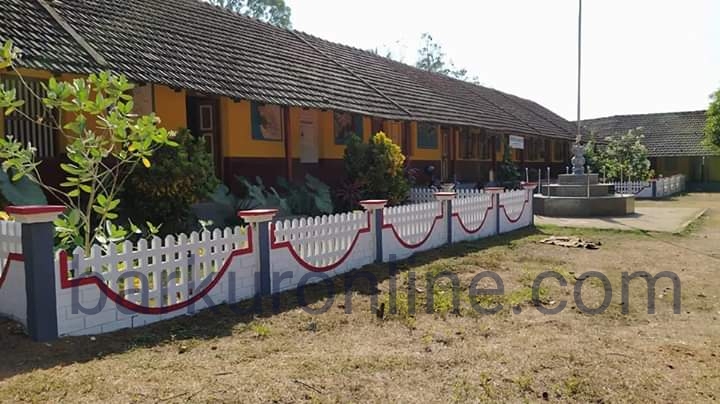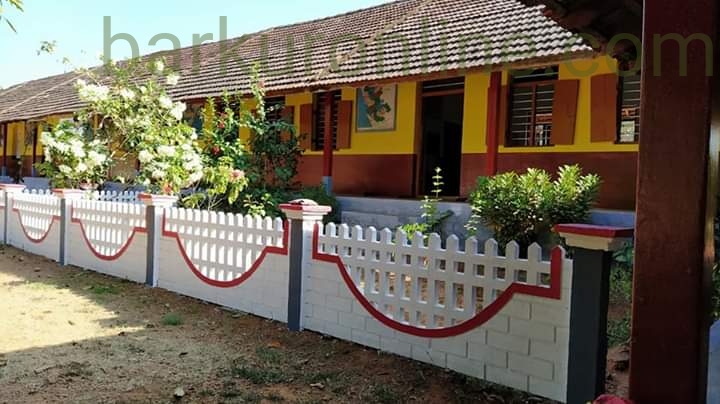 Janardana Bhat,  President,  Rotary,  Udupi, Ramachandra Upadhyaya,  Director,  Rotary,  Udupi, B.Sudhakar Rao,  President,  Rotary, Barkur, Dhananjay Acharya, Head Master,  Nemiraj Shetty, Secretary of Former Students Association,  Office bearers of Former Students Association,  Bharathi, President of Parents Teachers Association and the students of the school were present at the occasion.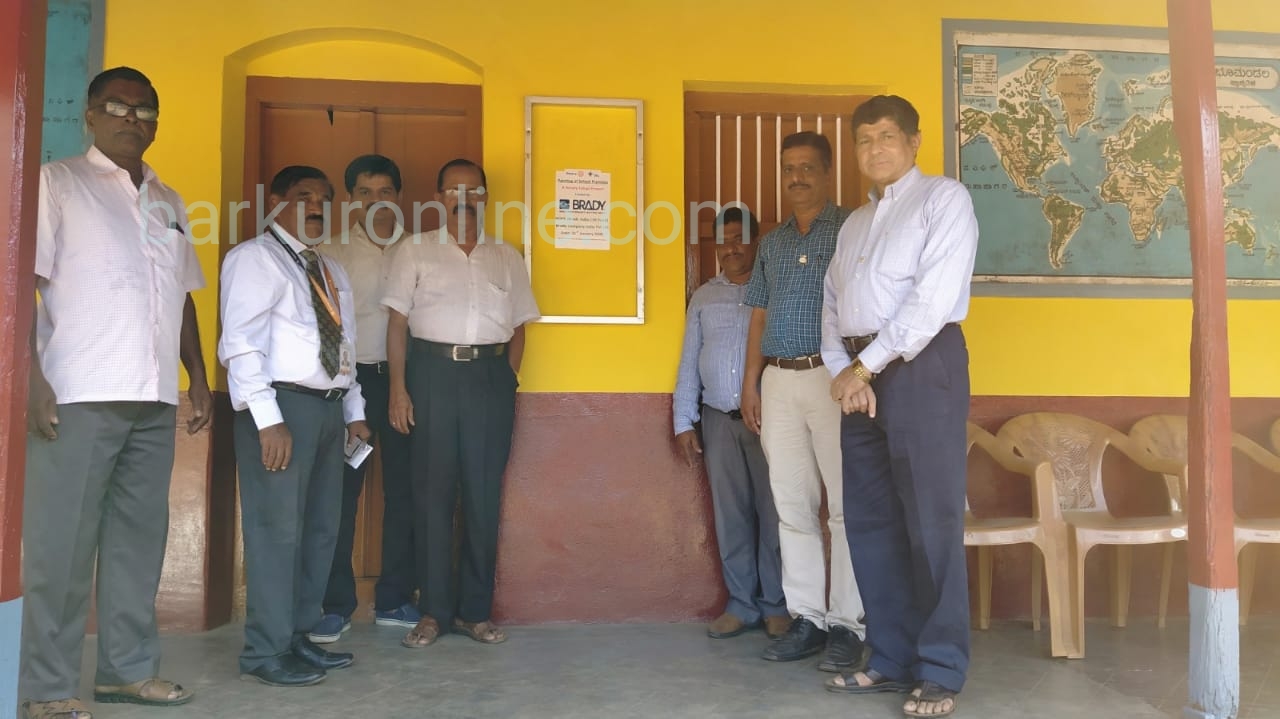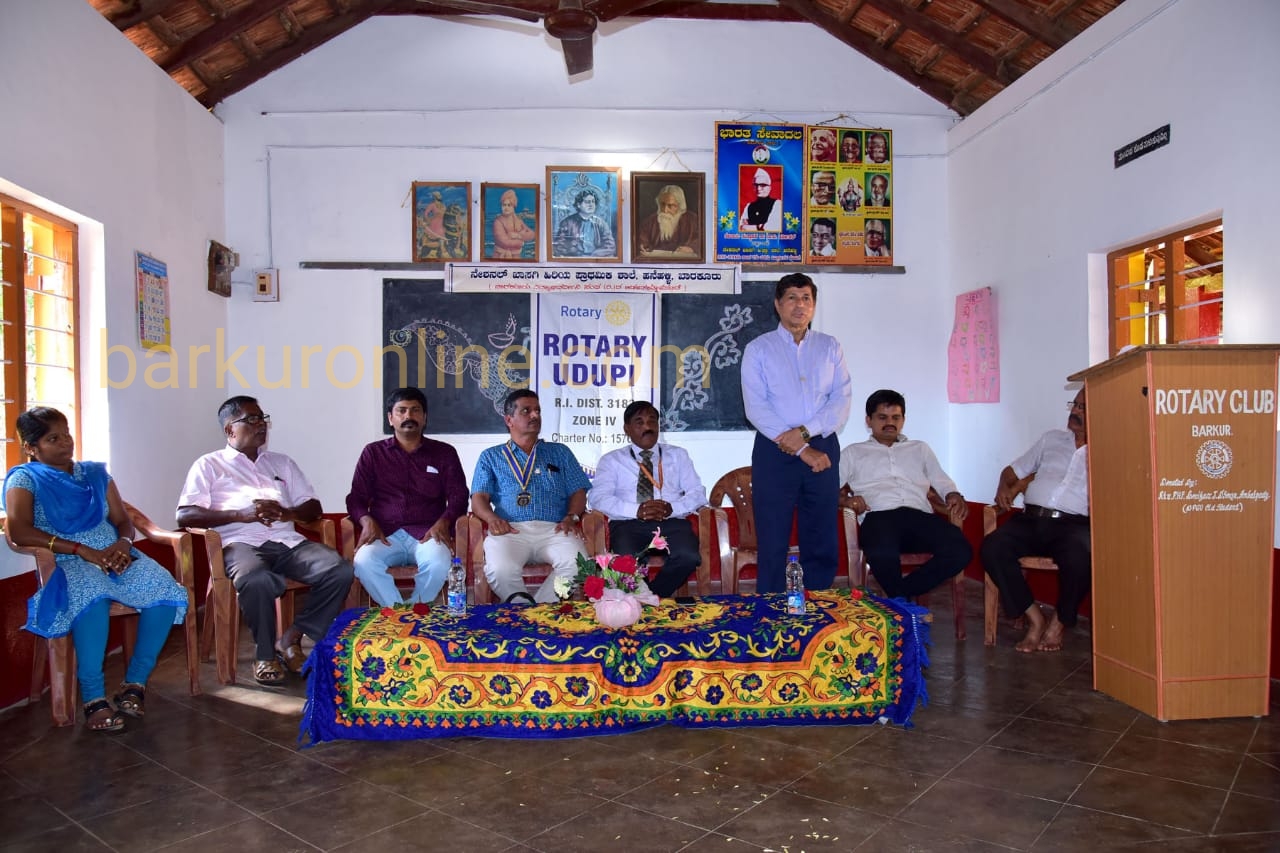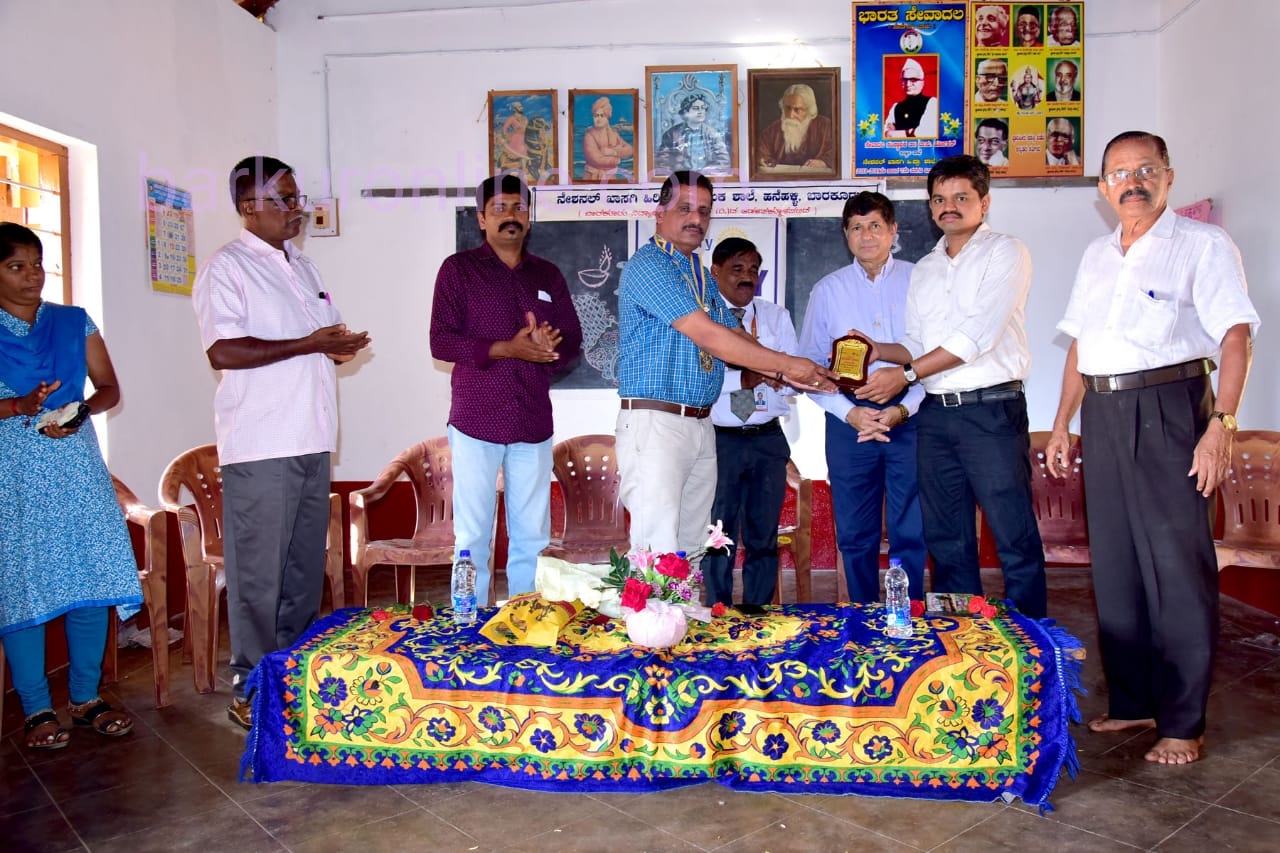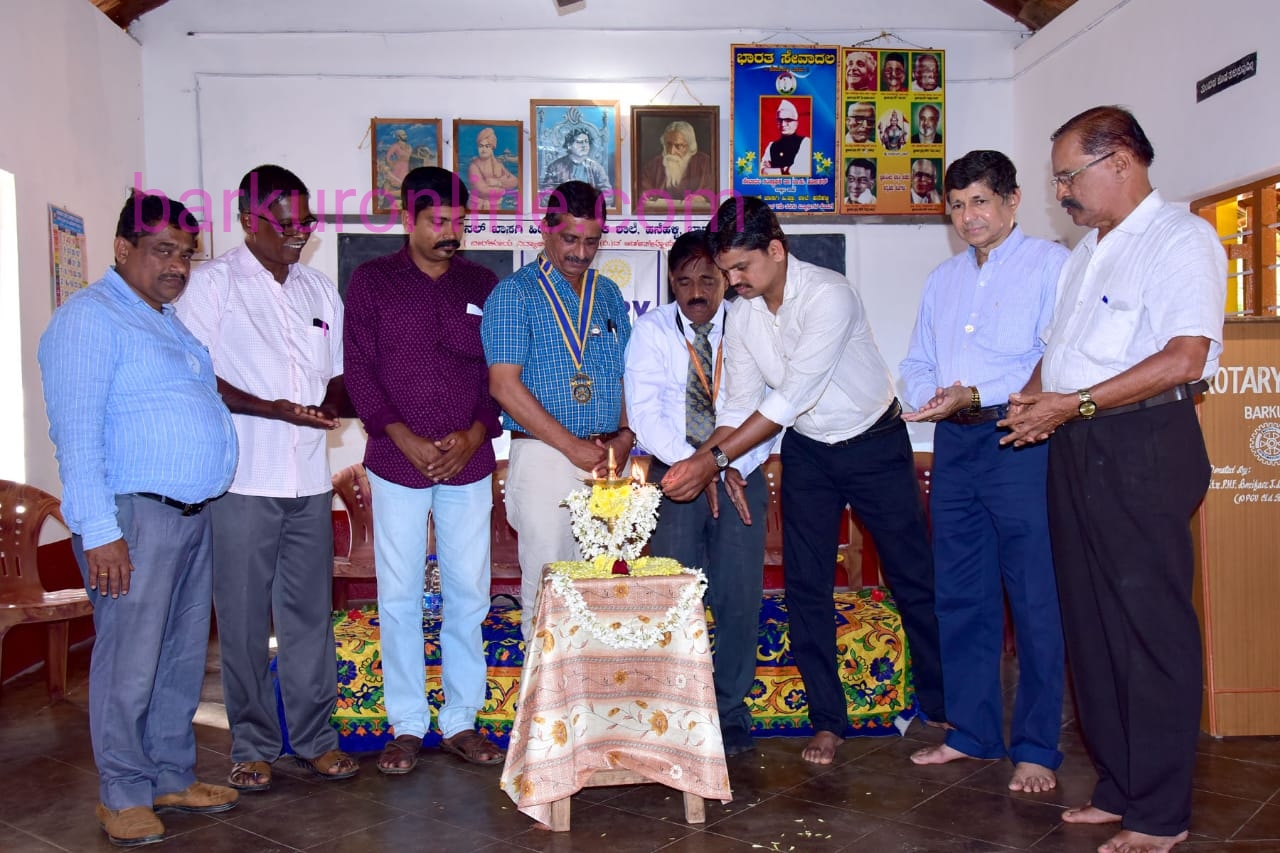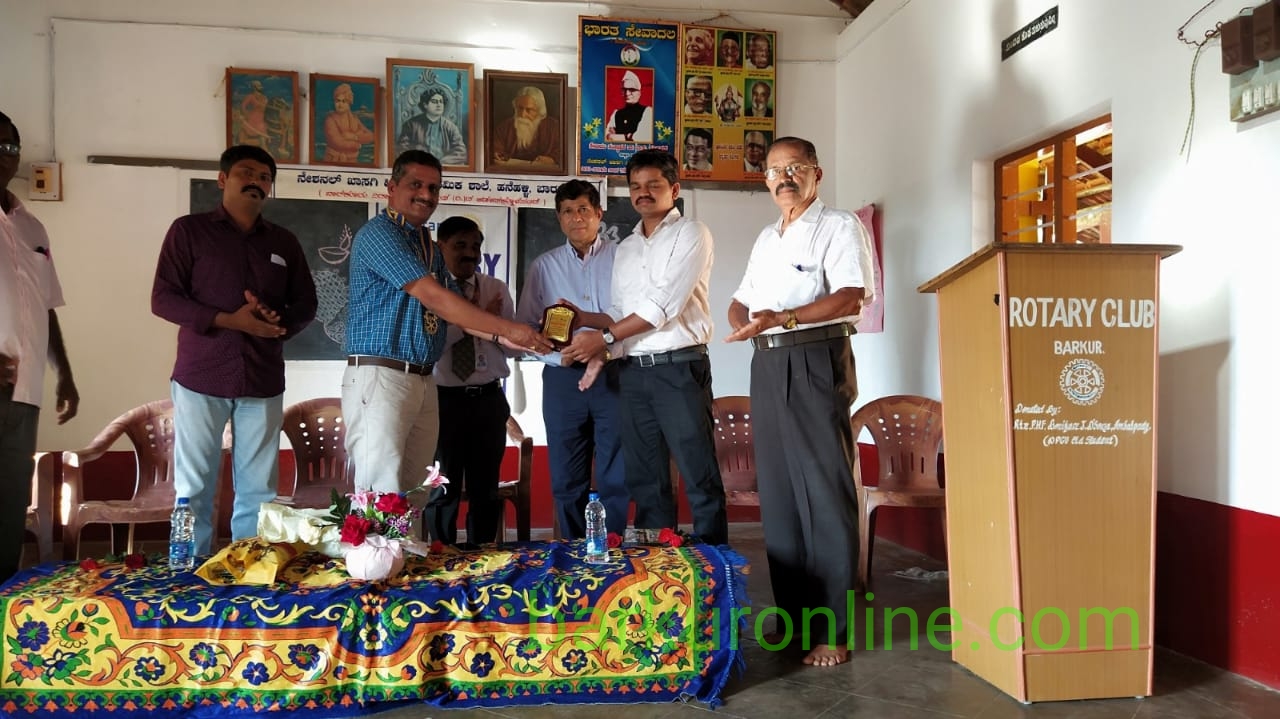 Prakash Acharya was felicitated on behalf of his alma mater for his contributions.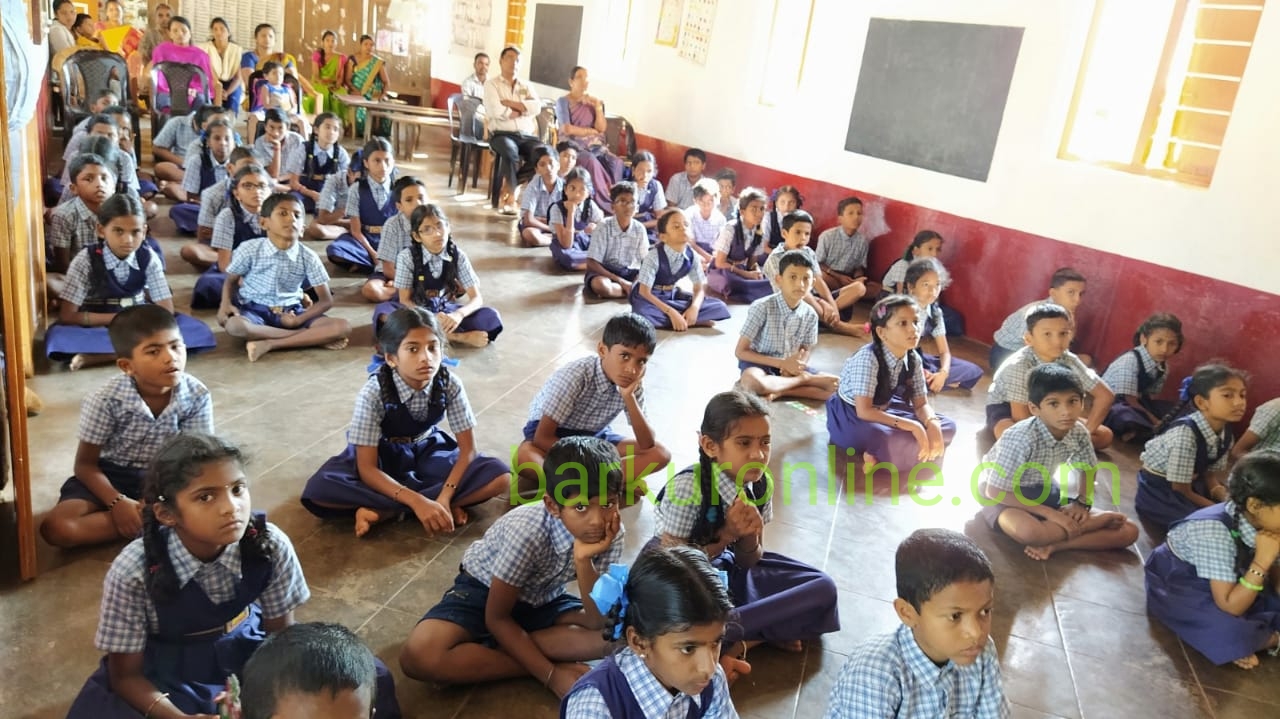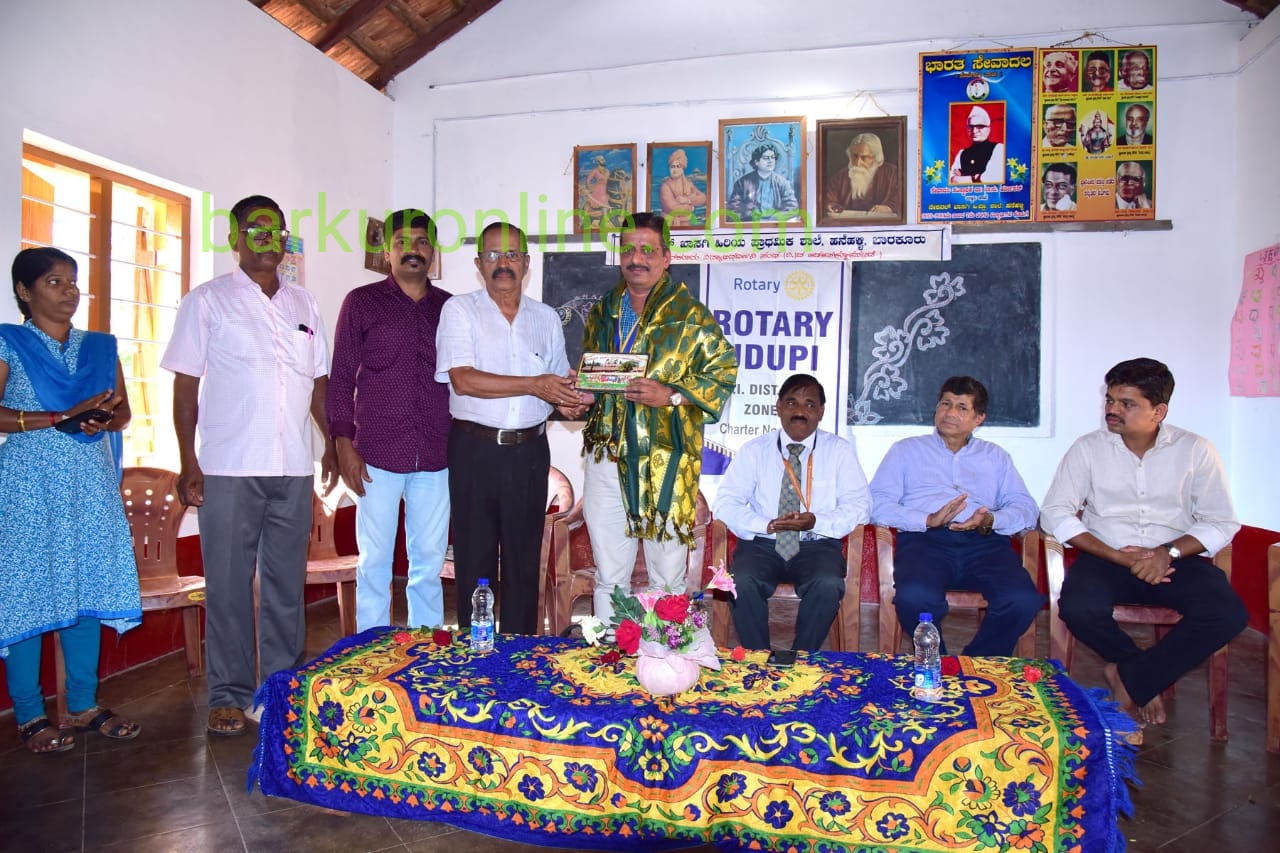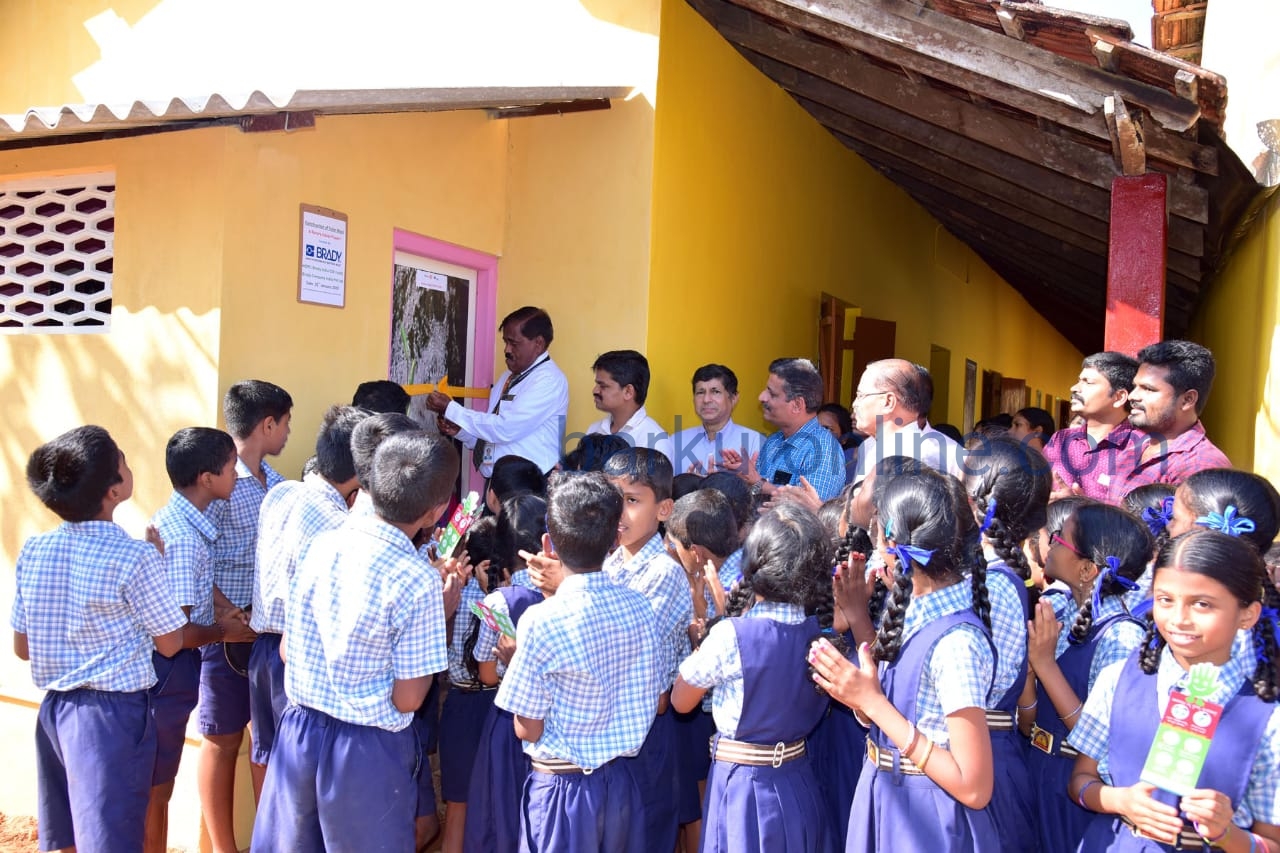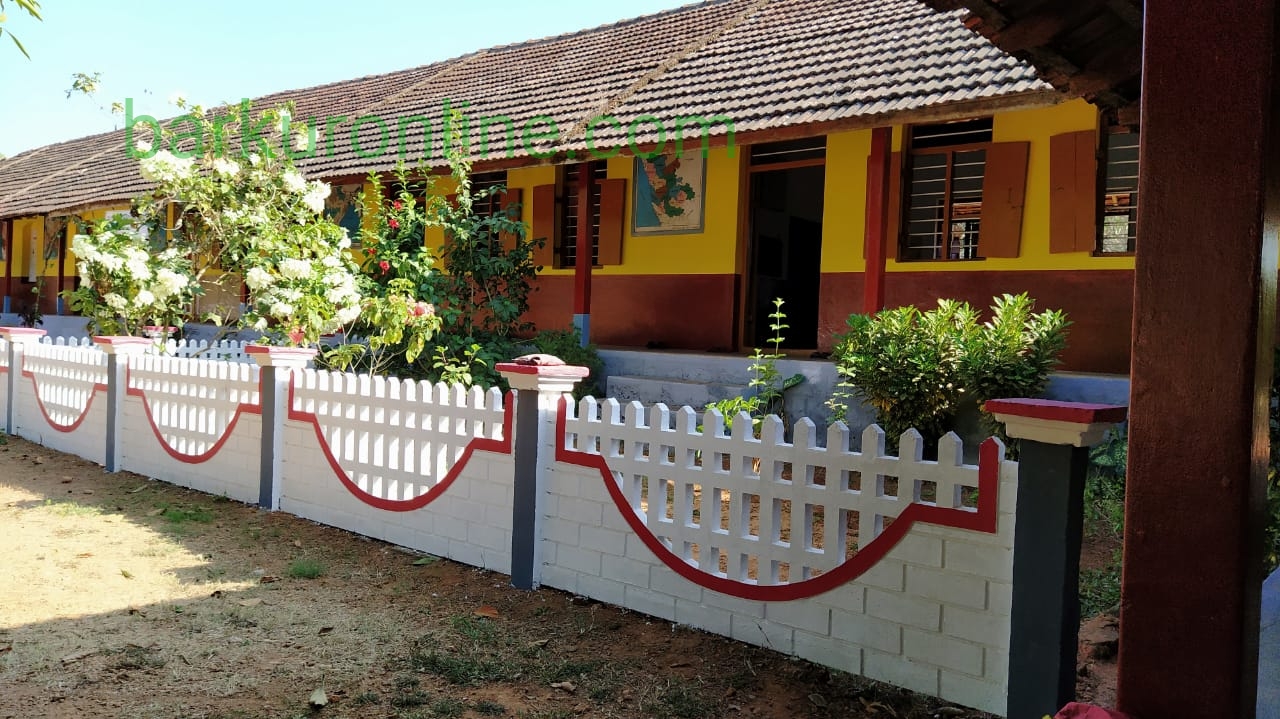 ಬಾರಕೂರು ನ್ಯಾಶನಲ್ ಖಾಸಗಿ ಹಿರಿಯ ಪ್ರಾಥಮಿಕ ಶಾಲೆ ಹನೆಹಳ್ಳಿ ಇದರ ಹಳೆ ವಿದ್ಯಾರ್ಥಿ ಆಗಿರುವ ಪ್ರಕಾಶ್ ಆಚಾರ್ಯ ಹನೆಹಳ್ಳಿ ಬಾರಕೂರು ಇವರು ಕರ್ತವ್ಯ ನಿರ್ವಹಿಸುತ್ತಿರುವ ಬ್ರ್ಯಾಡಿ ಕಂಪೆನಿ ಬೆಂಗಳೂರು ಪ್ರಾಯೋಜಕತ್ವದಲ್ಲಿ, ಚಾರಿಟೇಬಲ್ ಟ್ರಸ್ಟ್ ರೋಟರಿ ಉಡುಪಿ ಇವರ ಮುಖಾಂತರ ಶಾಲಾ ಕಟ್ಟಡದ ಸಂಪೂರ್ಣ ಪೆಂಯ್ಟಿಂಗ್ ಹಾಗೂ ಹುಡುಗರ ಶೌಚಾಲಯ ನಿರ್ಮಾಣದ ಸಂಪೂರ್ಣ ವೆಚ್ಚವನ್ನು ಕಂಪೆನಿ ವತಿಯಿಂದ ನೀಡಲಾಯಿತು..
ಈ ಸಂದರ್ಭದಲ್ಲಿ ಜನಾರ್ಧನ್ ಭಟ್ ರೋಟರಿ ಅಧ್ಯಕ್ಷರು ಉಡುಪಿ,ರಾಮಚಂದ್ರ ಉಪಾಧ್ಯಾಯ ರೋಟರಿ ಡೈರೆಕ್ಟರ್ ಉಡುಪಿ, ಜೈ ವಿಠಲ್,  ಶ್ರೀ ಬಿ.ಸುಧಾಕರ ರಾವ್ ರೋಟರಿ ಅಧ್ಯಕ್ಷ ರು ಬಾರಕೂರು, ಧನಂಜಯ ಆಚಾರ್ಯ (ಶಾಲಾ ಮುಖ್ಯೋಪಾಧ್ಯಾಯರು) ಹಳೆ ವಿದ್ಯಾರ್ಥಿ ಸಂಘದ ಕಾರ್ಯದರ್ಶಿ ಶ್ರೀ ನೇಮಿರಾಜ್ ಶೆಟ್ಟಿ ,ಪದಾಧಿಕಾರಿಗಳು ಹಾಗೂ ರಕ್ಷಕ ಶಿಕ್ಷಕ ಸಂಘದ ಅಧ್ಯಕ್ಷೆ ಶ್ರೀಮತಿ ಭಾರತಿ ಹಾಗೂ ಶಾಲಾ ವಿದ್ಯಾರ್ಥಿಗಳು ಸಮಾರಂಭದಲ್ಲಿ ಉಪಸ್ಥಿತರಿದ್ದರು..
ಈ ಸಂದರ್ಭದಲ್ಲಿ ಶಾಲಾ ಪರವಾಗಿ ಬ್ರ್ಯಾಡಿ ಕಂಪೆನಿ ಬೆಂಗಳೂರಿನಲ್ಲಿ ಕರ್ತವ್ಯ ನಿರ್ವಹಿಸುತ್ತಿರುವ   ಶ್ರೀಯುತ ಪ್ರಕಾಶ್ ಆಚಾರ್ಯ ಅವರನ್ನು ಅಭಿನಂದಿಸಲಾಯಿತು.