The Expressions Rockin Angels enthralls Udupi Audience on New Year's Day
The Expressions Rockin Angels enthralls Udupi Audience on New Year's Day
It was indeed a wonderful show put together by The Expressions a name known for Quality Entertainment on the New Year's Day at the ground of The Mother of Sorrows Church, Udupi.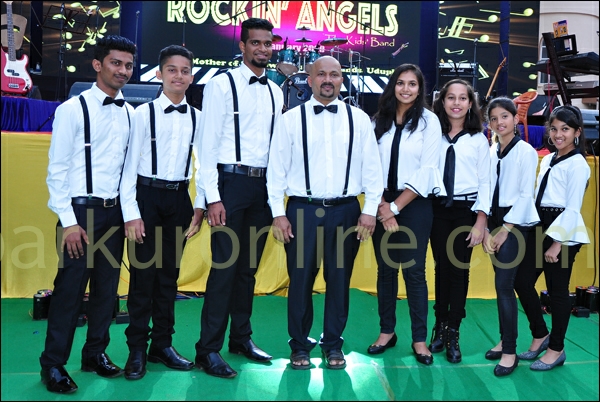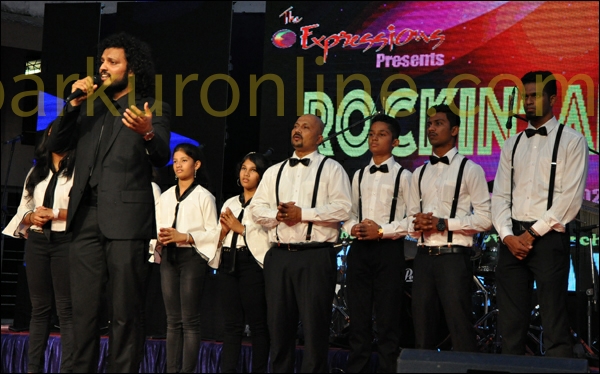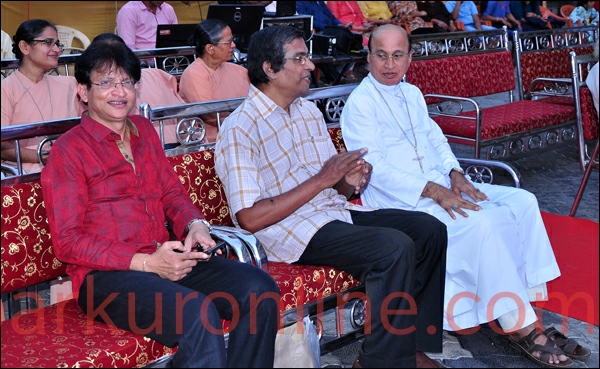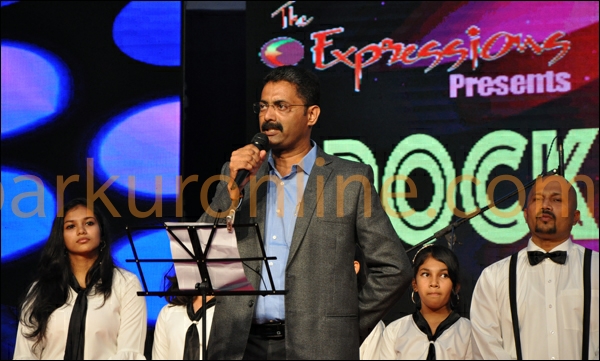 As promised the show started on dot at 6 p.m. with a Bhajan from Compere and the Director of the show Jaison J. Sequeira Gurpur. Praveen Carvalho, President of The Expressions welcomed all including Rev.Dr.Gerald Isac Lobo, Bishop Of Udupi Diocese which was followed by 3 hrs of non stop entertainment of music, dance and laughter which kept the 1000 plus audience jam packed in the ground, glued to their seats.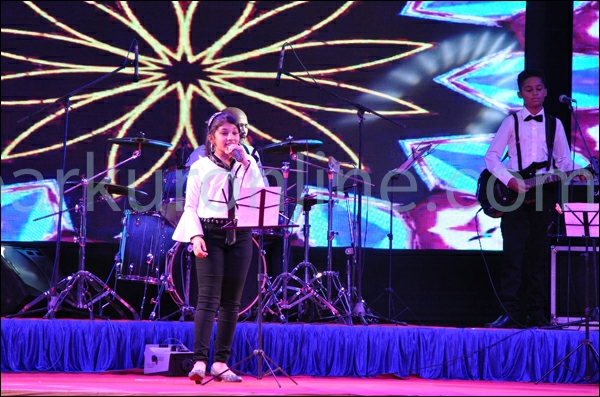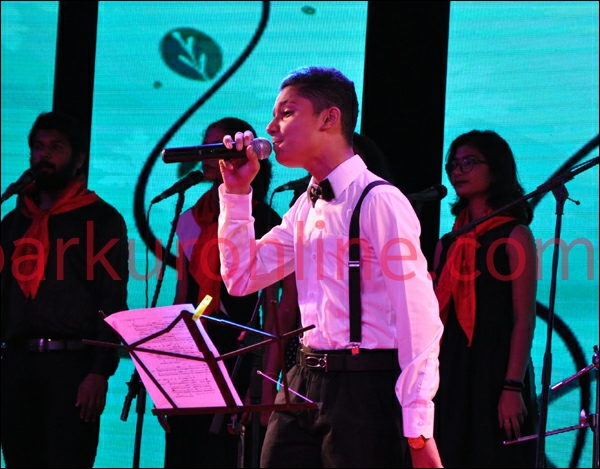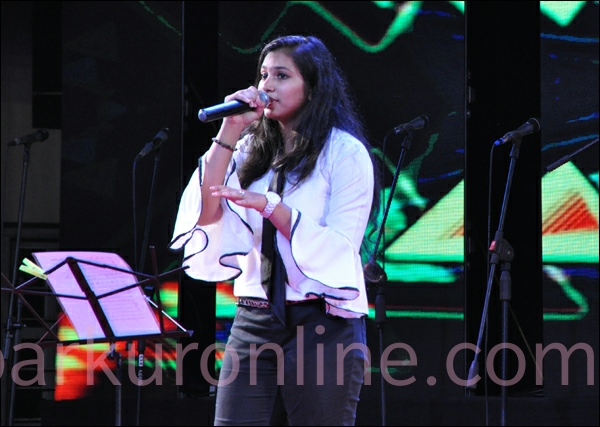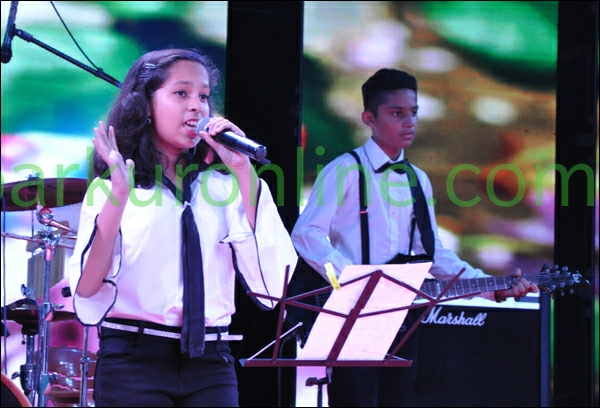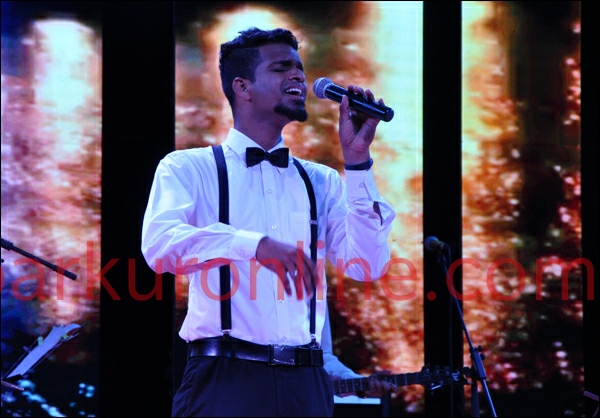 Songs of various genres and different composers carefully chosen for the evening were presented beautifully by the members of  Kids' Band Rockin Angels. The program showcased the talents of the band as they switched between various instruments as well the roles of singers to instrumentalists without any apparent efforts. Dolphy Mascarenhas played drums; Samantha Mascarenhas was on keyboard, rhythm guitar and bass guitar for different songs. Delicia Mascarenhas played multiple key boards and also sang few songs. Sion Martis played rhythm guitar and sang few songs while Malcon Lewis who was on bass guitar also sang a song.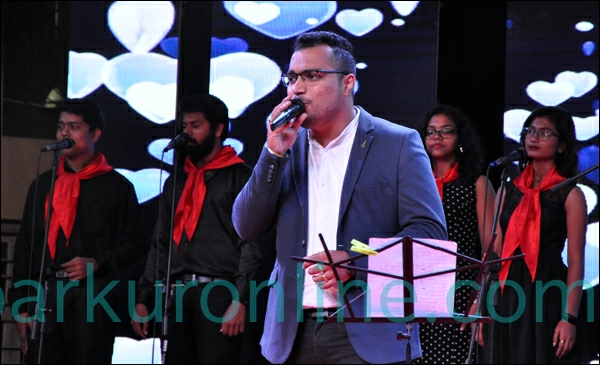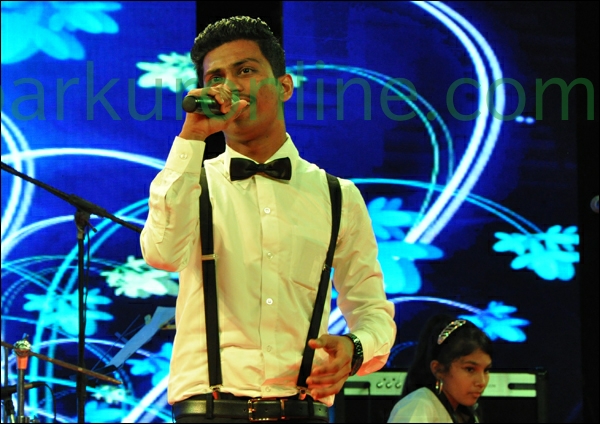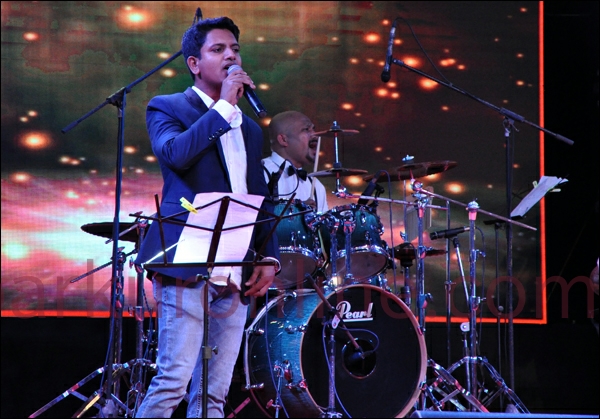 Star Guest performers of the day Prajoth D'Sa, Kevin Misquith, Aanson Menezes and Franklin Fernandes stole the show with their scintillating performances to the music played by the Child Instrumentalists of the Rockin Angels band.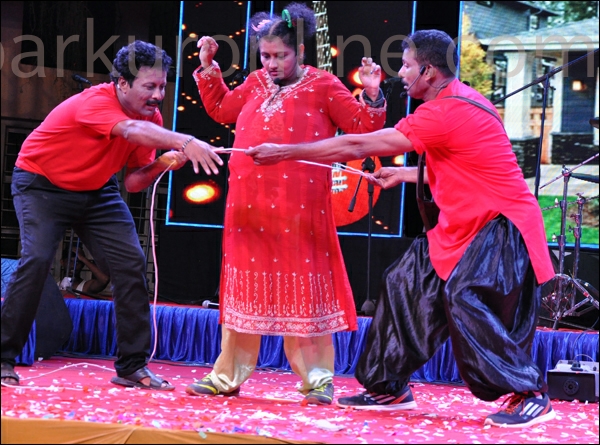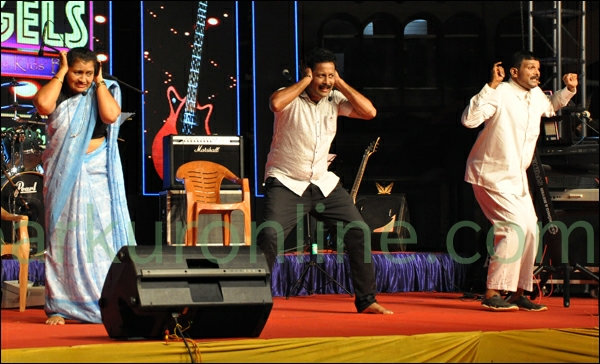 The Expressions Comedy Trio, Sujatha and Alwyn Andrade and Stephen Lewis presented their brand new skits made the audience  roaring with laughter and also thought provoking at the same time. This trio really stand apart when it comes to the comedy skits with their innovations in concepts and apt execution of the same.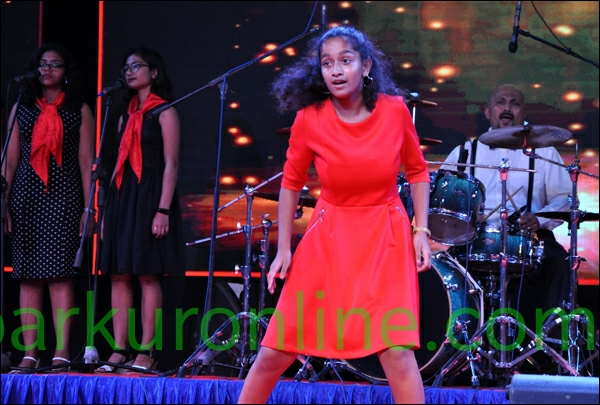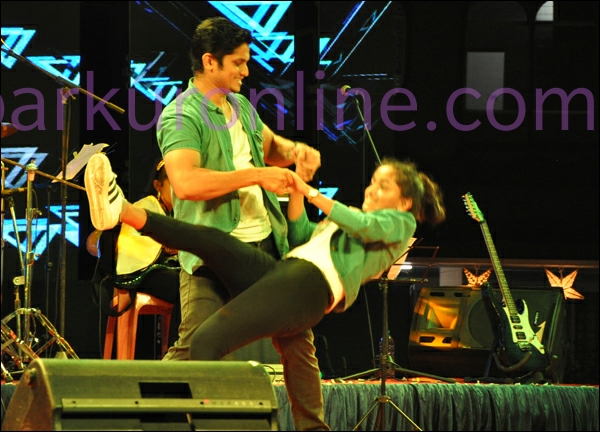 Strelisha Lewis (Sasthan) Abu Dhabi  presented at self choreographed beautiful solo dance and a Jive Dance along with equally talented Mervin Lobo, Bangalore.
The most sought after Blue Angels Choir Mangalore lead by Denzil Pereira enhanced the show with their back up vocals throughout the show.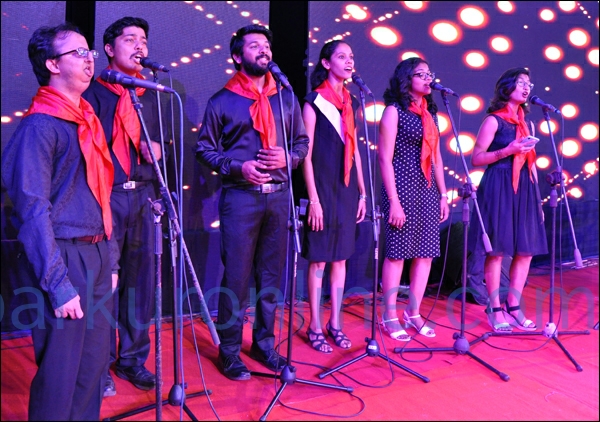 The whole evening was kept live by Jaison J. Sequiera a talented musician, composer and singer himself with 4 musical "Sur" programs to his credits and a hit CD "Ho Jeev", with his lively conversations with the audience, breaking away from the regular compering of the show.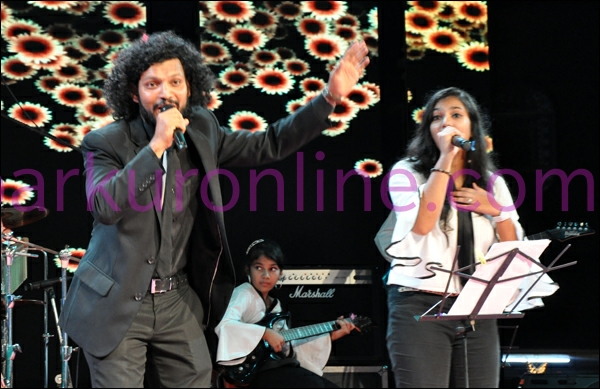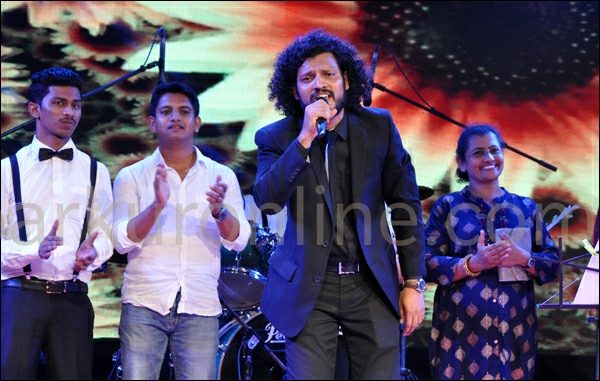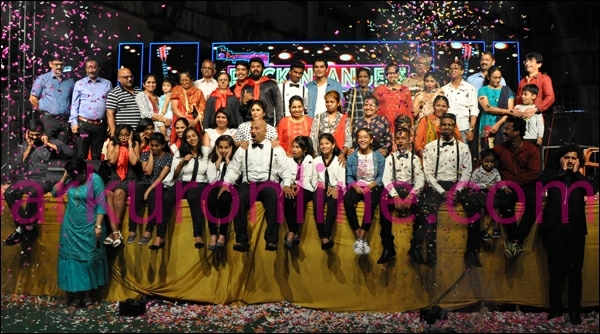 Watch the complete video  here
He ended the show with his own composition about friendship "hi sobhaay ishtagathechi" with the participation of the members of The Expressions and the audience. The audience were so impressed with the show and expecting more that he had to tell them that show is over as promised, on dot at 9 p.m.
Dr Gerald Isaac Lobo, bishop, Diocese of Udupi, Valentine D'Almeida, DYSP, Fr Valerian Mendonca, parish priest, Mother of Sorrows Church, Udupi, priests from the Udupi Deanery were present. 
The Expressions is a group of like minded people without the barriers of language, region, caste and creed. Centered in Barkur, the name is synonymous with quality entertainment and talents promotion as its sole purpose with which it was born.
The group has come a long way in the past 19 years with path breaking cultural extravaganza starting from "Expressions 2000", "Sambhram", "Expressions 2005", "Karaval Milan Wilfy Nite", "The Expressions Wilson Olivera Silver Jubilee Nite", "Tuvvi Tuvvi", "Moagachi Aproop Ghadi" "Expressions 2009" "Expressions 2015" "Noorondu Nenapu Dinavoo Manadalli" and comedy drama " Konnee Samanaath" etc staged in Barkur, Brahmavar, Shirva, Mudarangadi and in the distant Bangalore and Mumbai too. The group also takes pride to the fact of being the Co-Organizers of two the Annual Kavita Fests by Kavita Trust (Regd). Comedy skits presented by The Expressions in mega shows like Wilfy Nites and Wilson Olivera Nites, and Decennial Function of MCA Qatar and are much talked about and have won accolades and prizes in TV shows in Daijiworld and Namma TV  channels. The Expressions also joined hands with Parish Council of Jeppu to organize the Udupi Diocese level Wilfy Rebimbus memorial singing competition.
The brain child of Dolphy Mascarenhas of Hotchix chain of Restaurants, Manipal fame, 'Rockin Angels' Kids band is ready for your bookings to perform at all types of functions.
Hailing from Barkur, Dolphy is a trained musician and can play multiple instruments like Keyboards, Guitar, Saxophone and Drums. He was the Choir Master at Holy Family Church, Chakala, Andheri East  and lead a famous beat group in Mumbai known as "Frequency" . After shifting his base to Udupi, he started his chain of Hotchix restaurants in Udupi and was the Choir master at Church of Mother of sorrows in Udupi. Currently he is the Choir Master at Perampalli Church. He has trained many students in various instruments and blessed with two talented daughters who were also trained by him to play Keyboards, Rhythm and Base guitar. He came up with the idea of forming the Kids band and trained a group of kids at his home and now they are all set to rock you.
Samantha Mascarenhas, the eldest daughter of Dolphy and Saritha Mascarenhas, studies in 7th standard at St Marys English Medium School Udupi is the lead vocalist of the band. Apart from singing she plays Keyboard, Rhythm Guitar and Base Guitar. She won first place in the District level singing competitions held at Shankarpura.
Delicia Mascarenhas, her sister, studies in 6th standard at St Marys English Medium School Udupi plays multiple Keyboards effortlessly along with singing.
Sion Martis is the male vocalist of the band, studies in 9th standard at Little Rock Eng medium School Brahmavar. He also plays Rhythm Guitar and shot into fame when he was invited to sing at Prajoth D'sa's Udi Udi live shows at Bangalore and Mangalore. He has already recorded for some Musical CDs in the making.
Fiona D Souza, studying at 2nd PUC at PPC College Udupi, is another female singer of the band.
Melcon Lewis, from Sasthan pursuing his Mechanical Engineering in Manipal, sings & plays Rhythm and Base Guitar.
Delisa Britto is the daughter of Jyothi and Alfred Britto of Udupi, studying in 5th standard. She won the First Place in the Diocese Level Singing Competition in under 10 years category at Shankarpura in the year 2018 and also participated in a Special show Maria Bambina on Daijiworld TV channel.