Konkani song 'Eklonch Bosun' by Morvine Quadros Barkur, to premiere on YouTube on Jul 16
Konkani song 'Eklonch Bosun' to premiere on YouTube on Jul 16
'Eklonch Bosun', a Konkani song, a dream project of JM Ragaas Music Creations (Jason & Morvine), is all set to be premiered on July 16.
The tune and music of the song is composed by Jason Misquith, sung by well-known singer GVOM winner Morvine Quadros Barkur and the lyrics of the song is penned down by well-known Wilson Kateel.
It is the first Konkani song which has been shot in the beautiful country of Bulgaria added by a few shots in the land of Kuwait.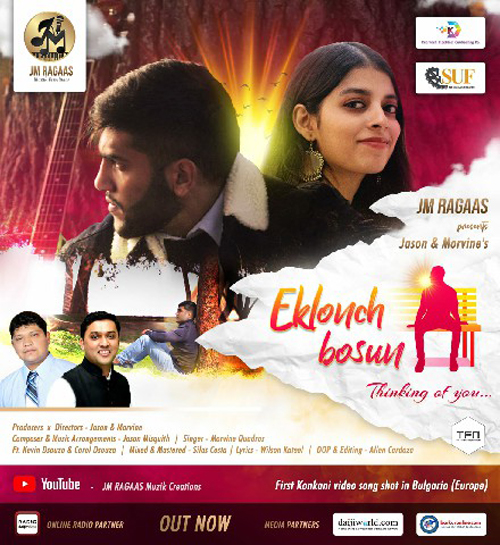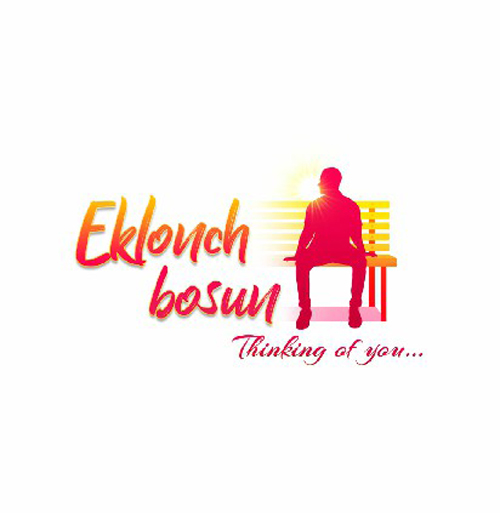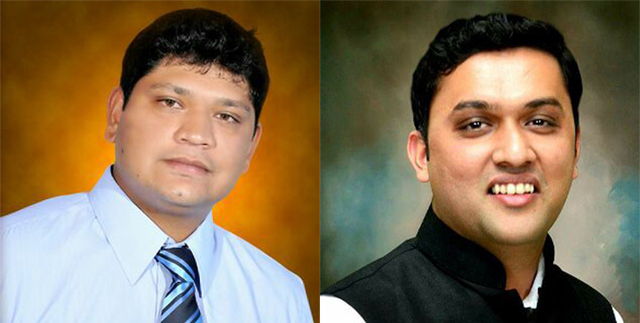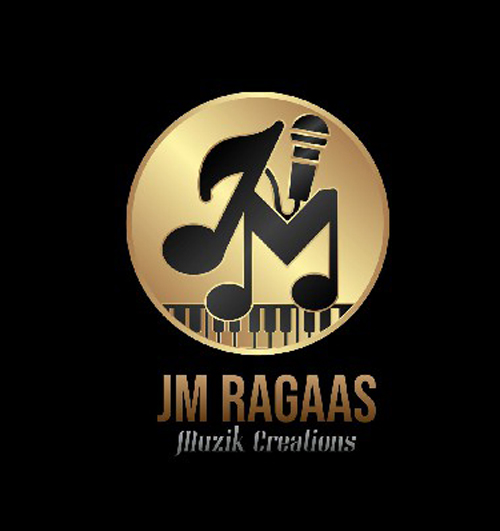 The song is a story of a boy who expresses his feelings while reminiscing about his past girlfriend and how they fell apart. He still keeps hopes of getting back to her in the future.
The song will premiere on YouTube on July 16 at 4:00 PM (Kuwait Time) & 6.30 IST.
Credits
Song- Eklonch Bosun
Feat - Kevin D'souza & Carol D'souza
Song Composed and Music Arranged by Jason Misquith
Sung by Morvine Quadras, Barkur
Lyrics - Wilson Kateel
Rhythm/ Acoustic Guitar - Silas Costa
Bass Guitar- Anil Pais
Saxophone-Alston Gomes
Flute - Reuben Machado
Video Credits
Story & Direction- Jason Misquith & Morvine Quadras
Videography - Allen Cardoza, Joyston D'souza, Alexander Stefanov
DOP & Editing - Allen Cardoza
Poster Designer - Clanwin Fernandes, Rayan Christ D'souza, Nilton D'souza
Location - Bulgaria & Kuwait
Special thanks to Radio Daijiworld, Daijiworld and barkuronline.com